Nomadik is a subscription box for outdoor enthusiasts. Each monthly box includes functional gear designed to increase your fun in the outdoors. All products have been trail tested by an outdoor adventurer and often incorporate new technologies. Every box has one large, featured product, between one and three smaller products, and one or two inspirational items to get you outdoors.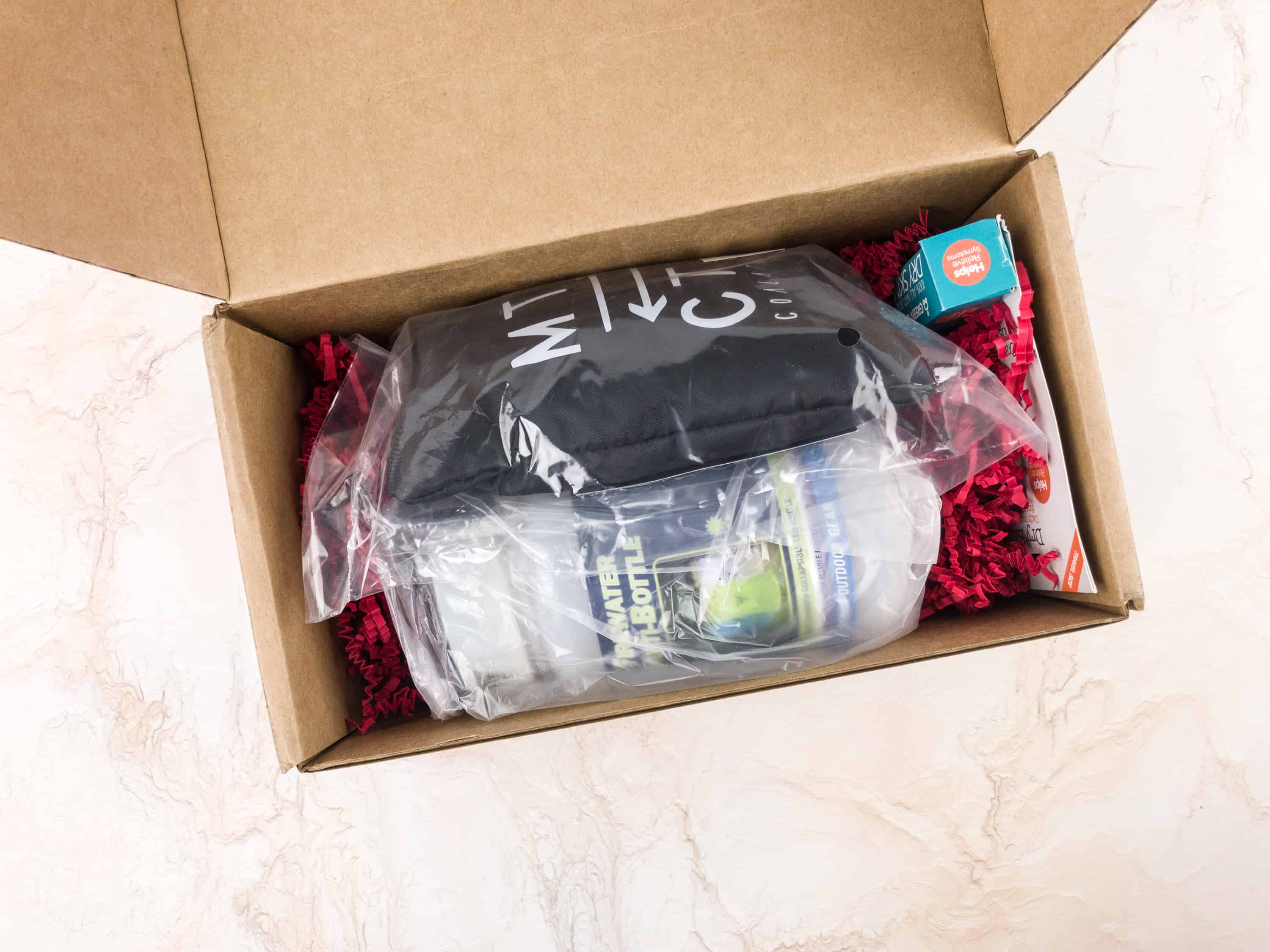 DEAL: Save 10% off any subscription with coupon code HELLO10.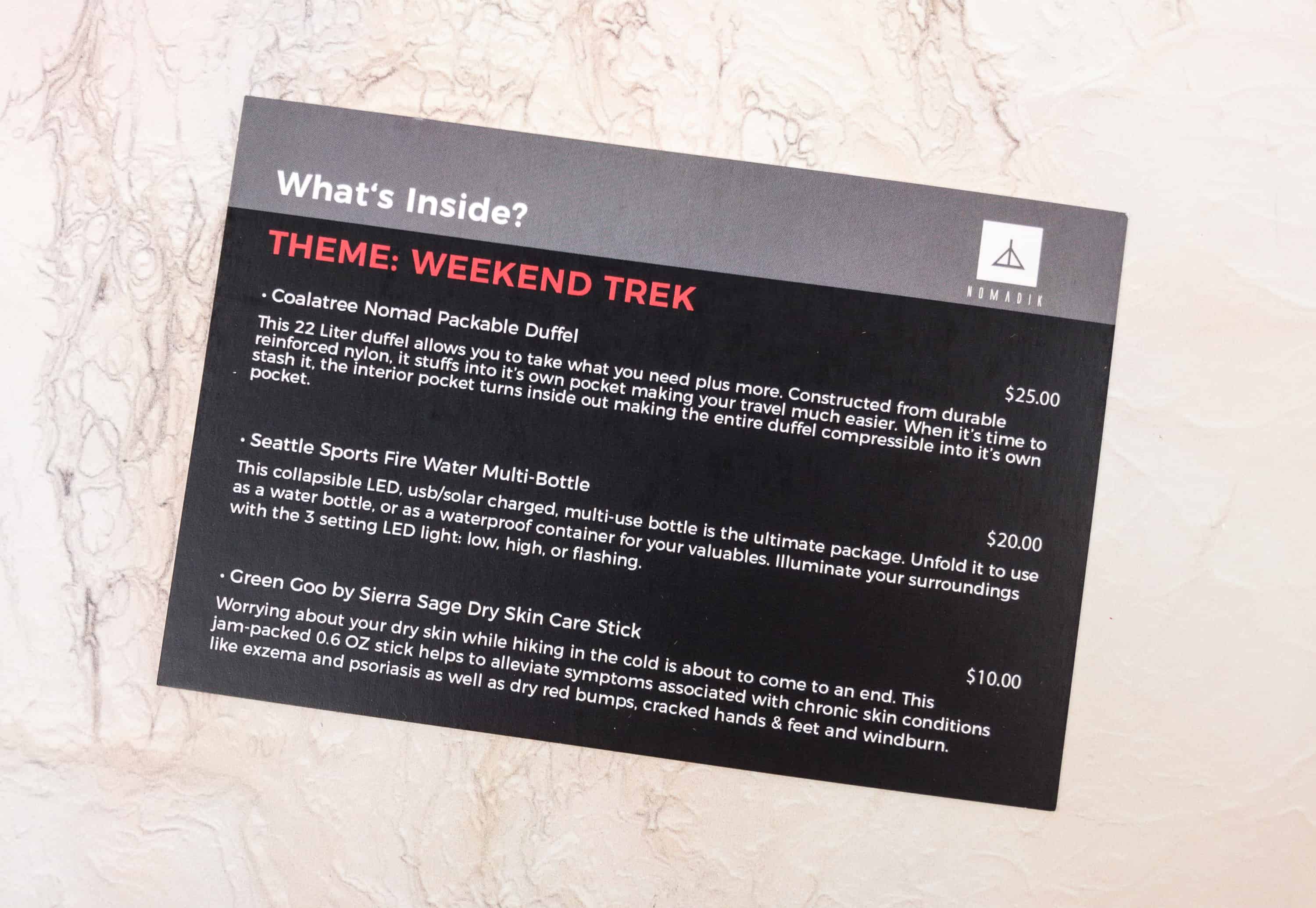 The theme for December 2017 is Weekend Trek. The info card lists a bit about each item in the box and its approximate value.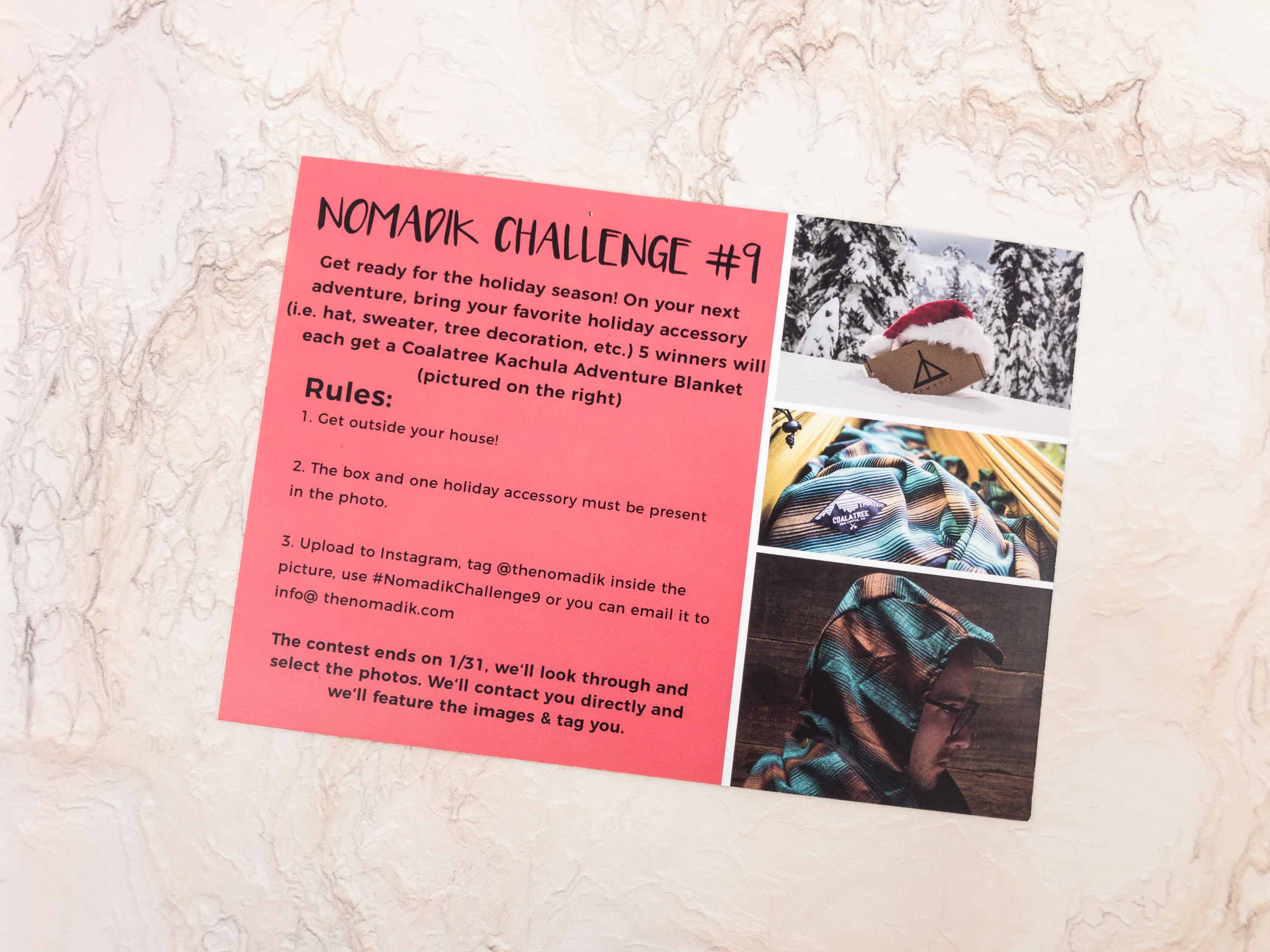 Nomadik always includes a Challenge card to encourage you to get out and use your items in the wild. They have a photo contest for those who document their adventure.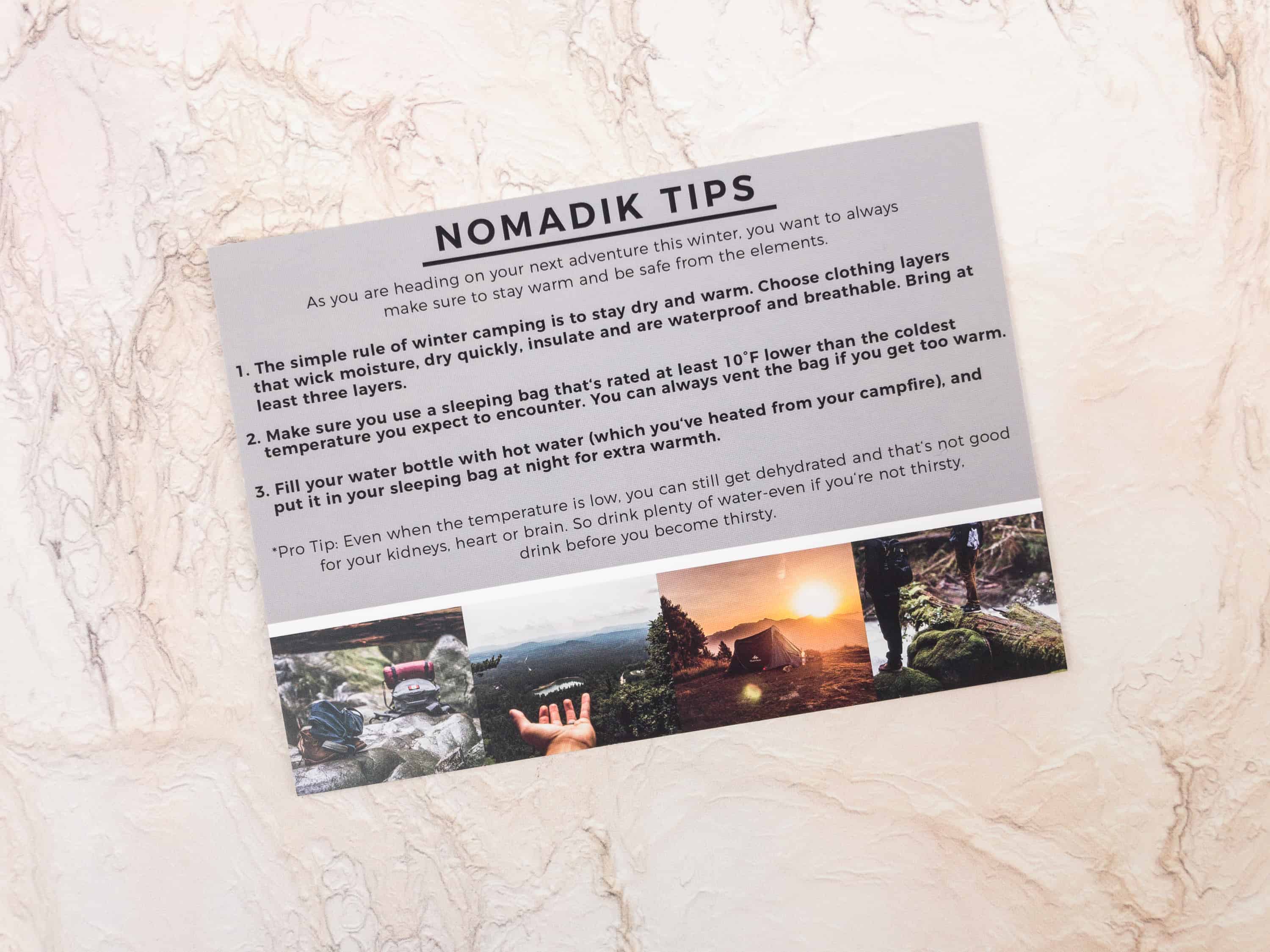 A second card shares tips on some aspects of camp life.
Everything in my box!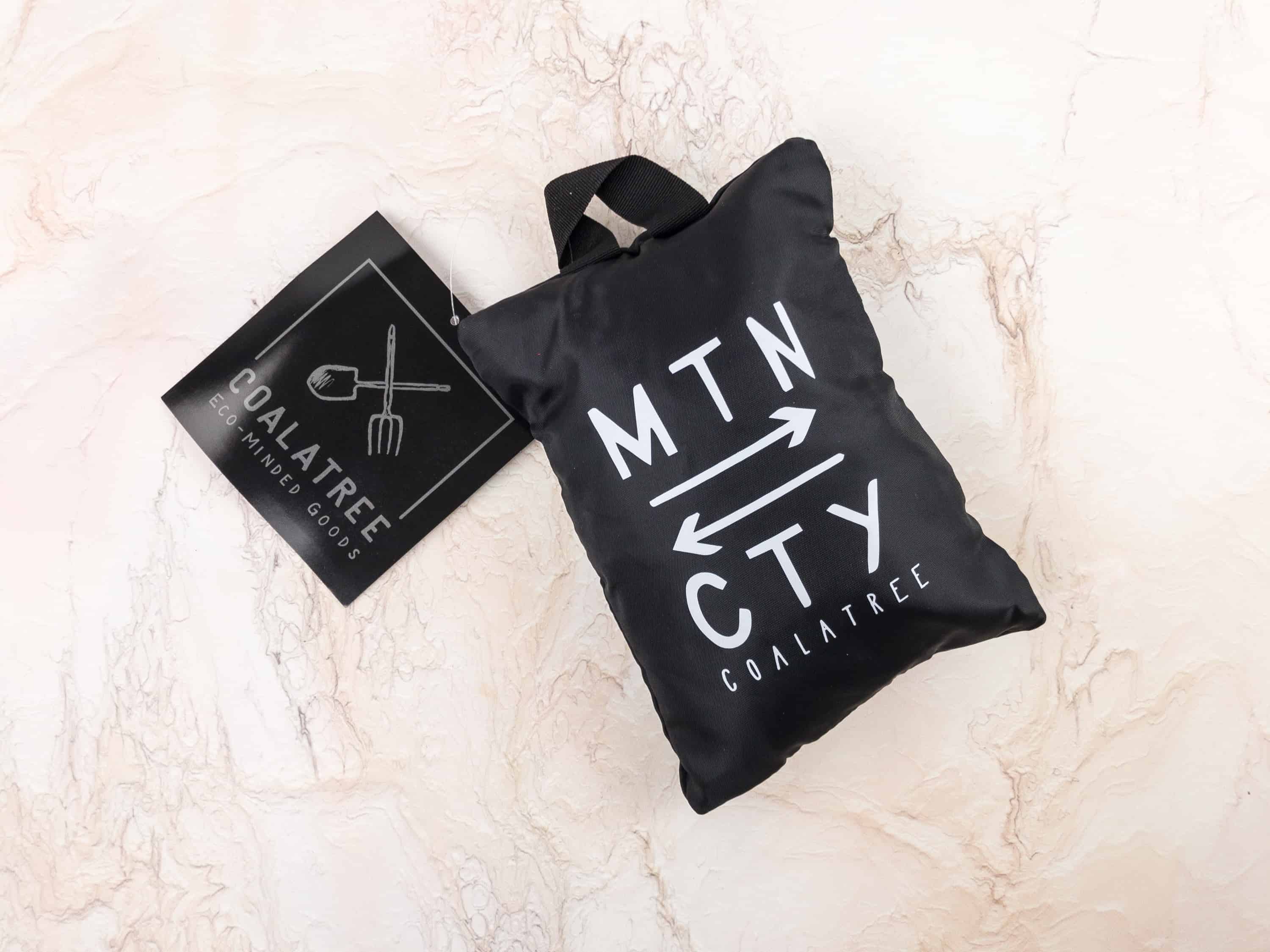 Coalatree Nomad Packable Duffel ($12.50) This packable duffel is made using non-rip stop nylon fabric. It's an adventure-friendly bag which is not just portable and stylish but water resistant and durable too. When you're done using it, the bag can be folded into its self contained storage pocket for maximum storing convenience.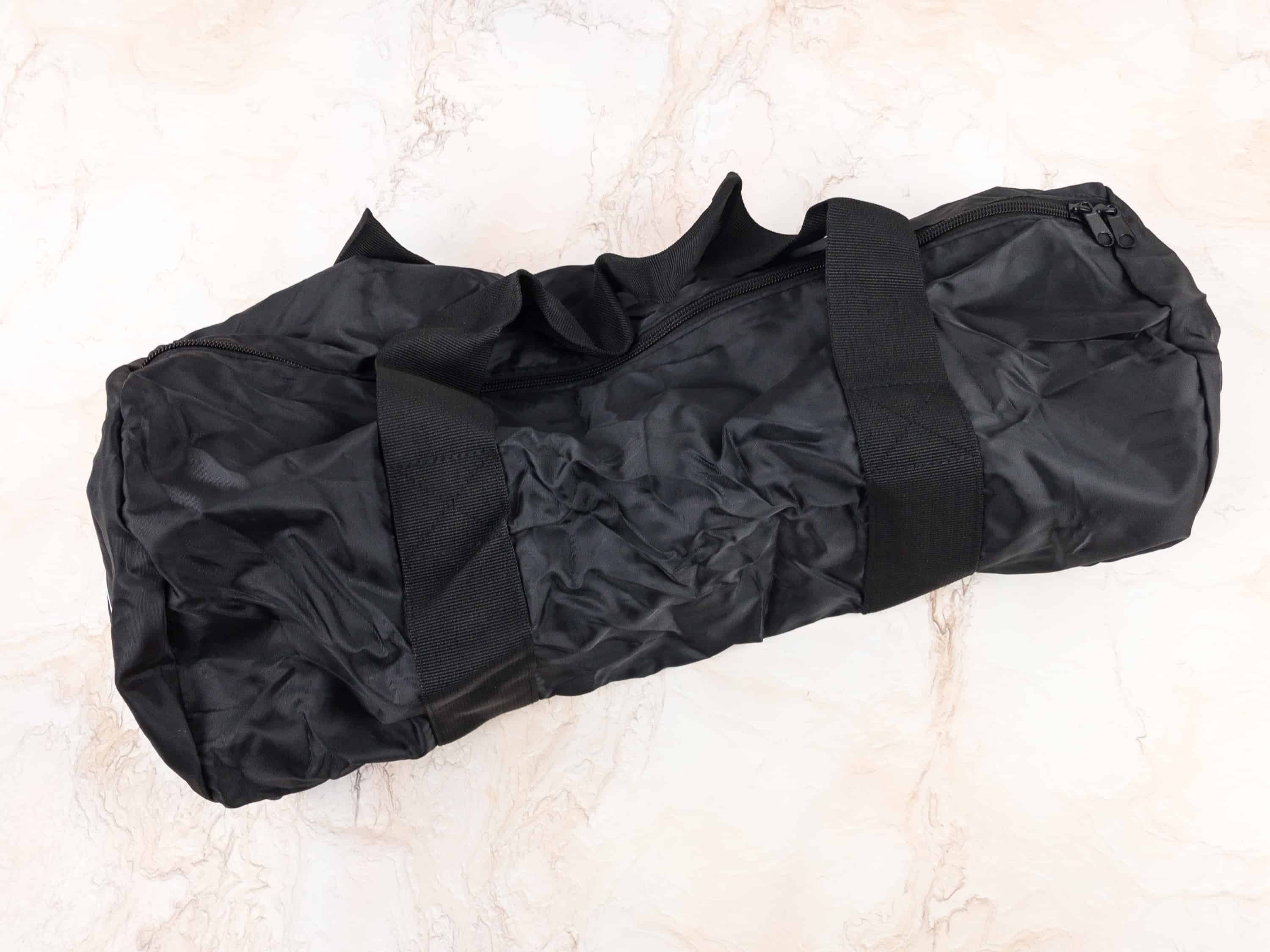 The bag expands to hold up to 22L of gear! That's plenty of space for shoes, clothes and other outdoor gadgets.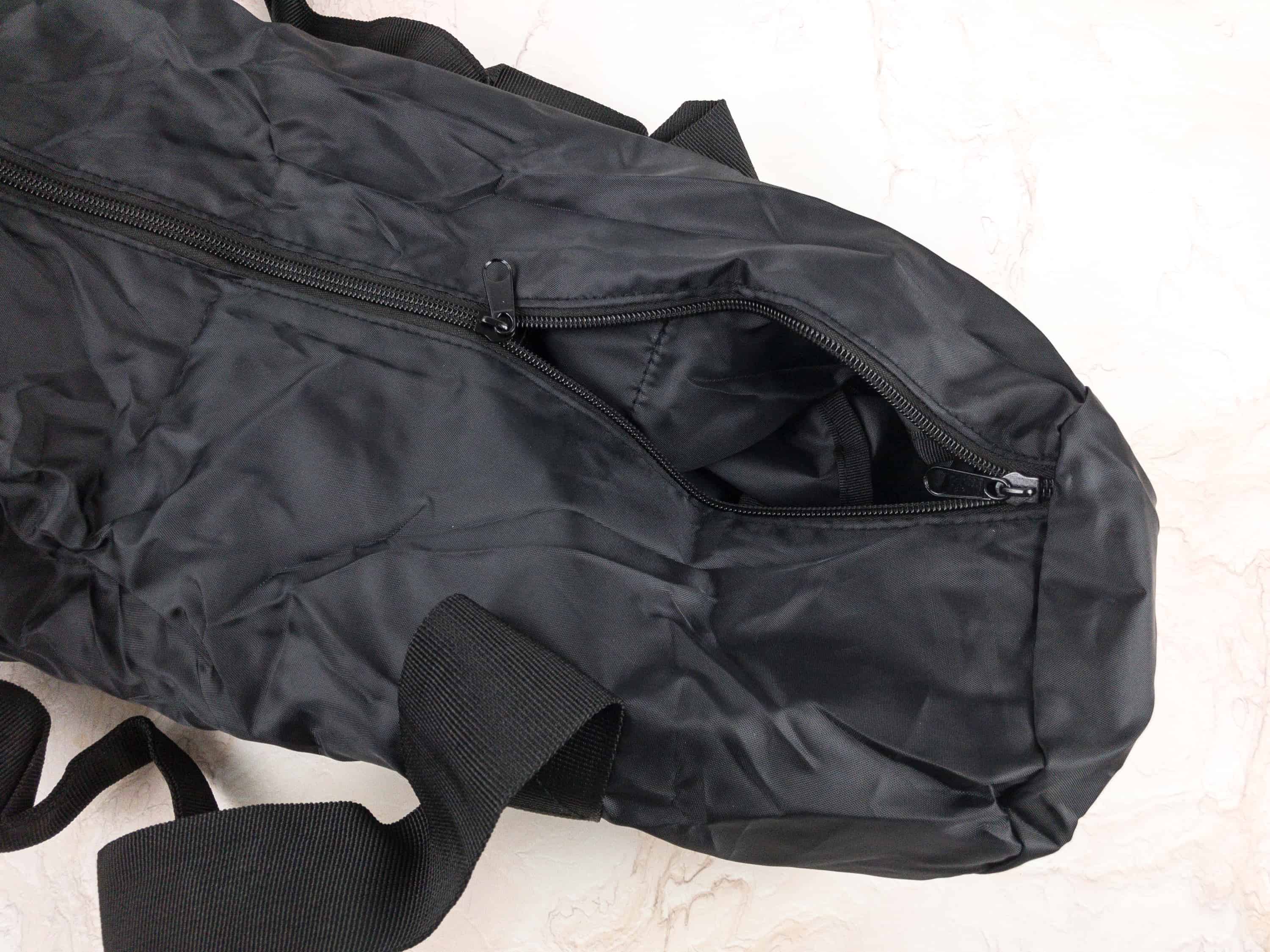 Aside from using it as a travel bag, it's also great for the gym and even for packing baby supplies!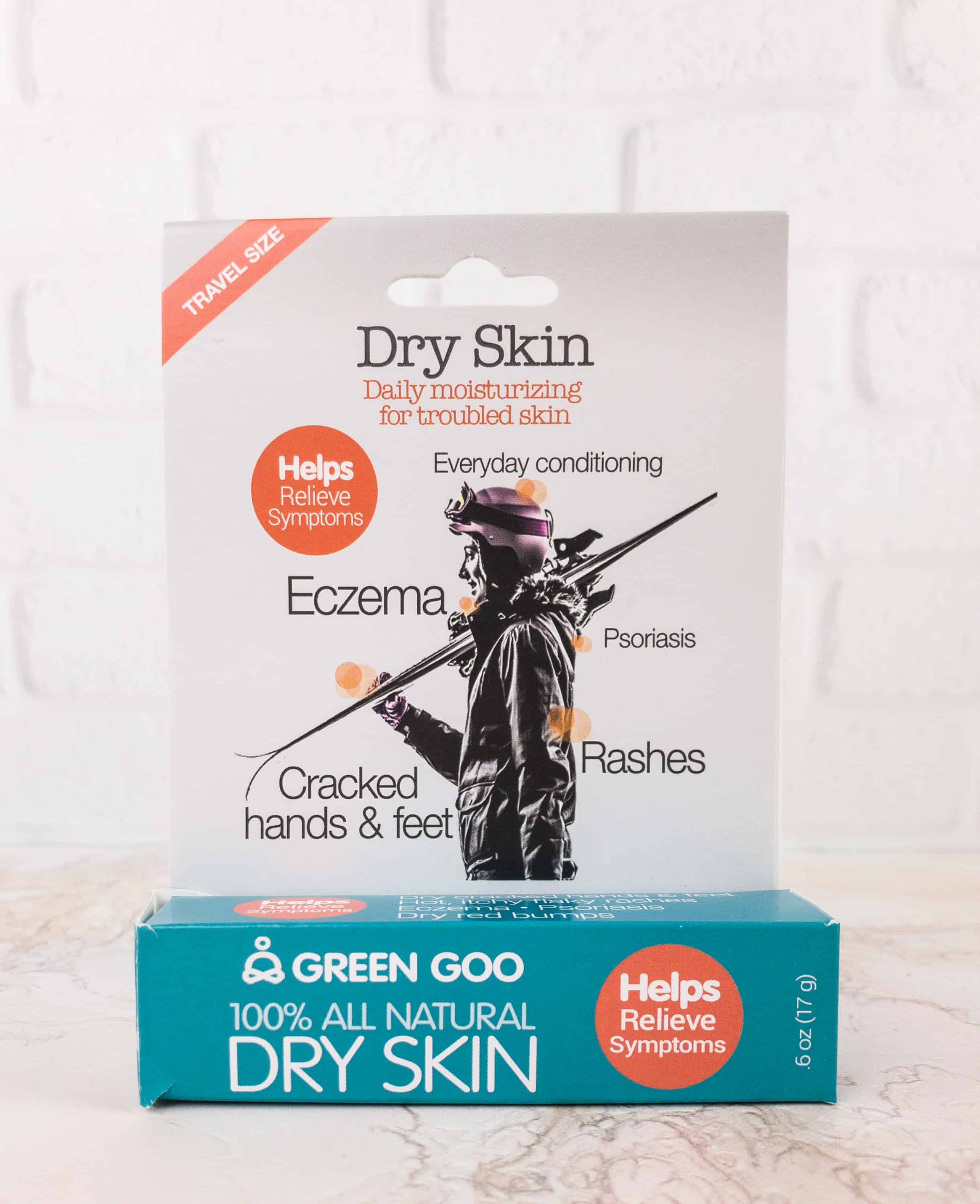 Green Goo Dry Skin (Travel Size) ($13.90) Next up is a travel sized balm, formulated to alleviate dry skin, windburn, red bumps, and cracked hands and feet. It is also useful for people who have skin conditions like eczema and psoriasis.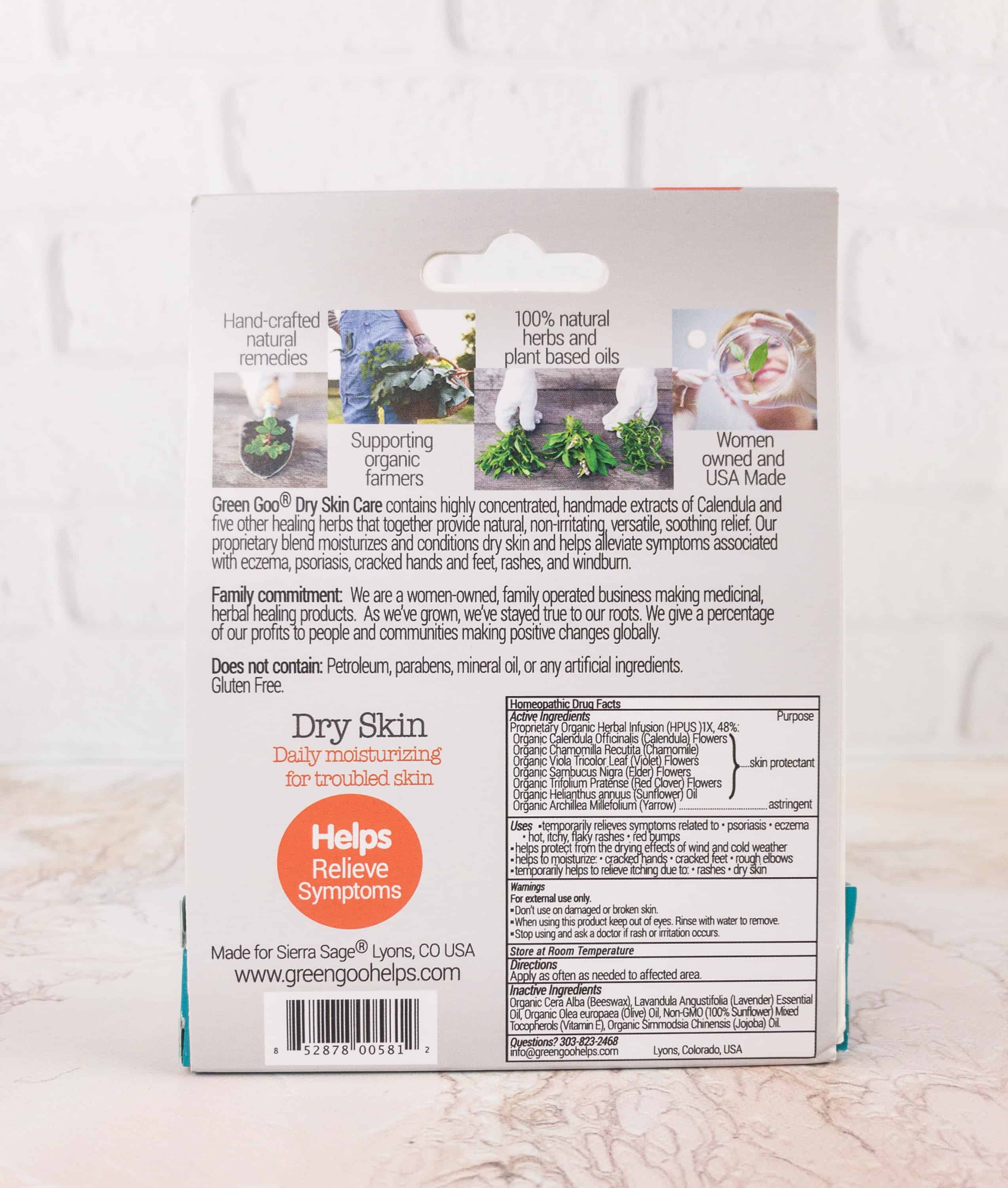 This is hand-crafted and made with 100% all natural herbal ingredients, so it's really safe to use.
It comes in stick form, making the balm really easy to apply. I can just put it in my bag's pocket and use it wherever I go. It smells fantastic too.
Seattle Sports Firewater Multi-Bottle ($18.79) Yes to multipurpose travel gear! 
This versatile bottle can be used as a water container, as it can hold up to 700 ml of liquid.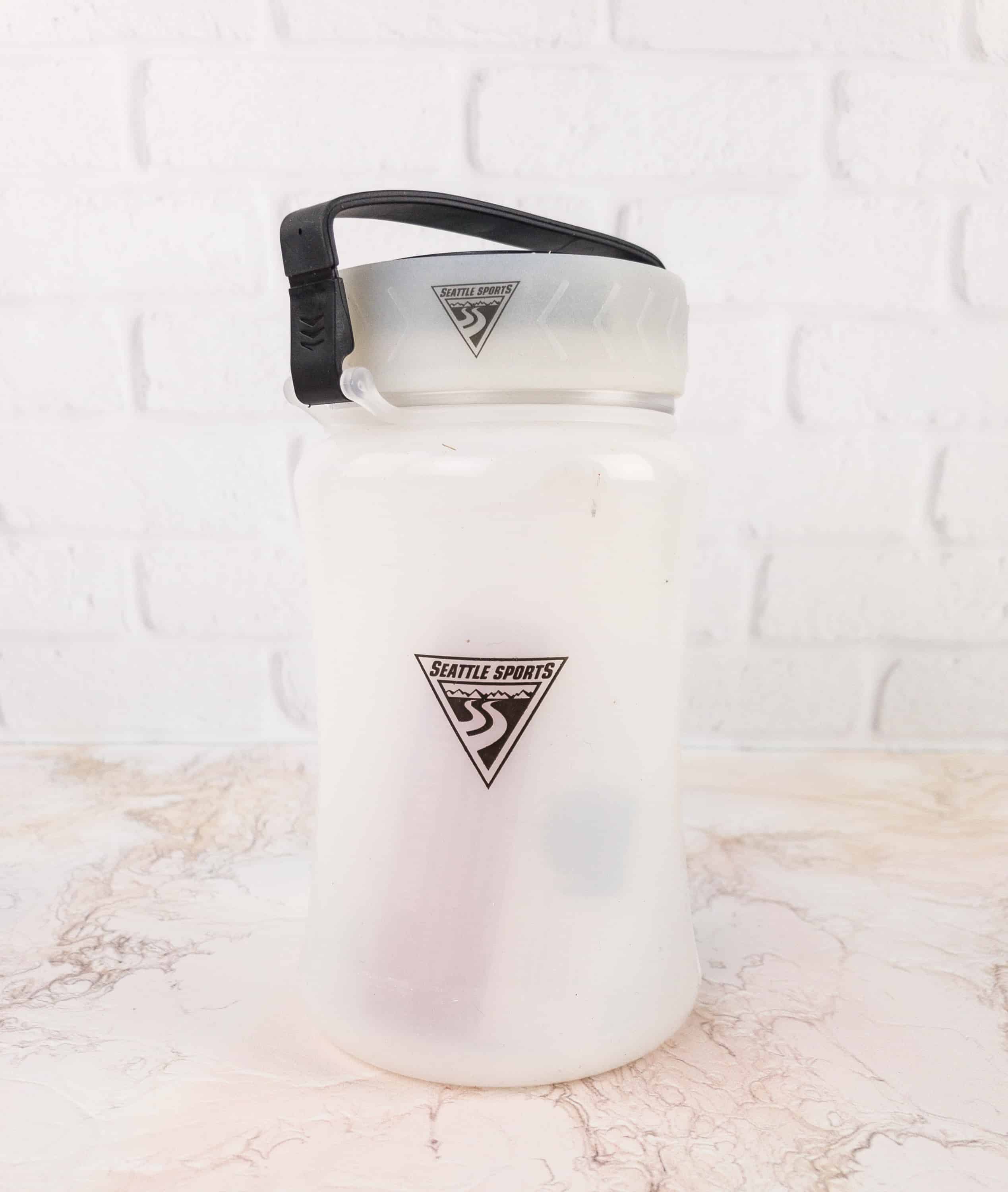 It can also serve as a waterproof container for medicine and other small travel items.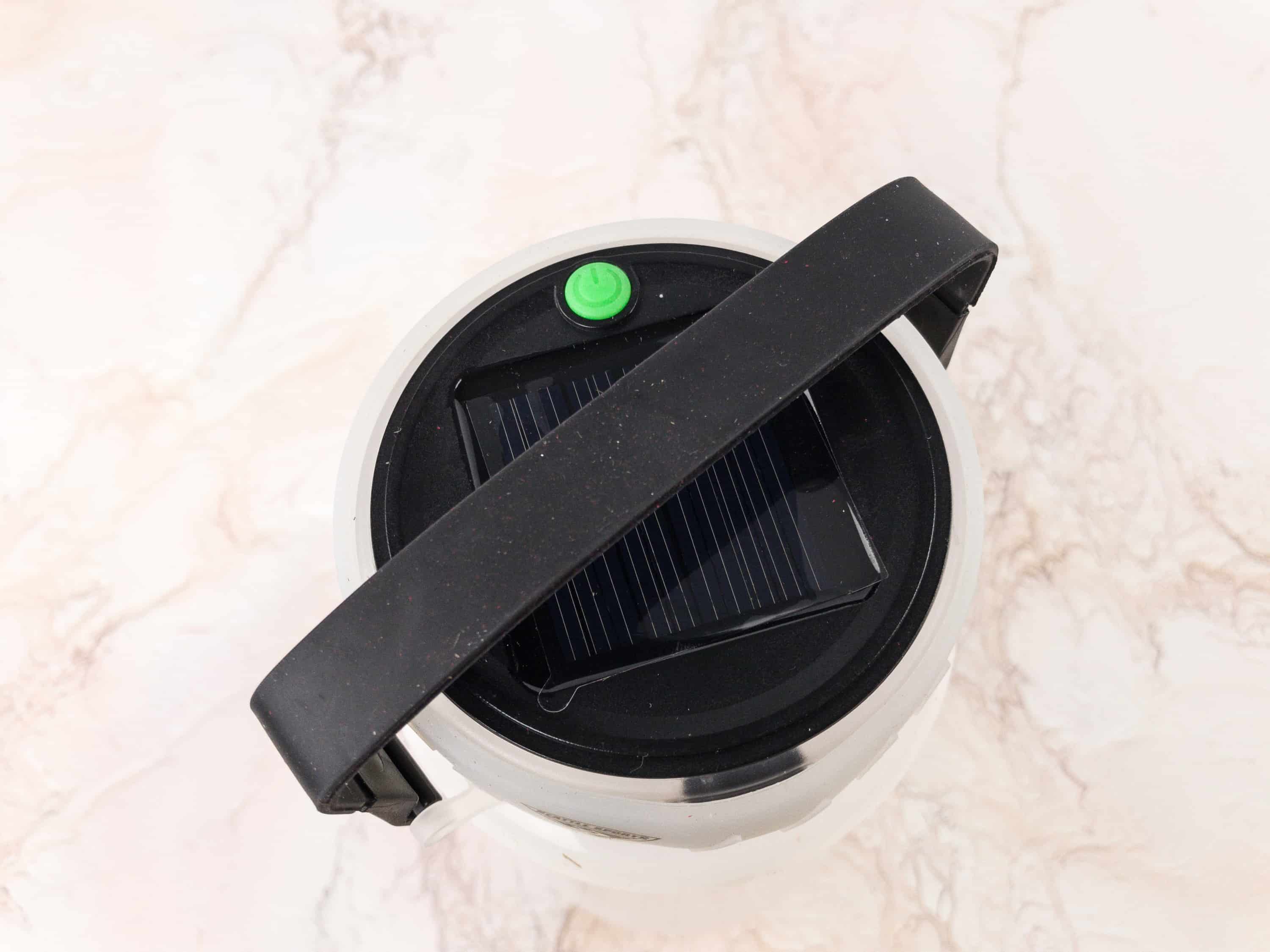 The container's handle is made of rubber that makes it durable and easy to grip.
Lastly, it can also function as a light source! You can recharge the container using a USB cord or directly put it under the sun for charging using solar energy.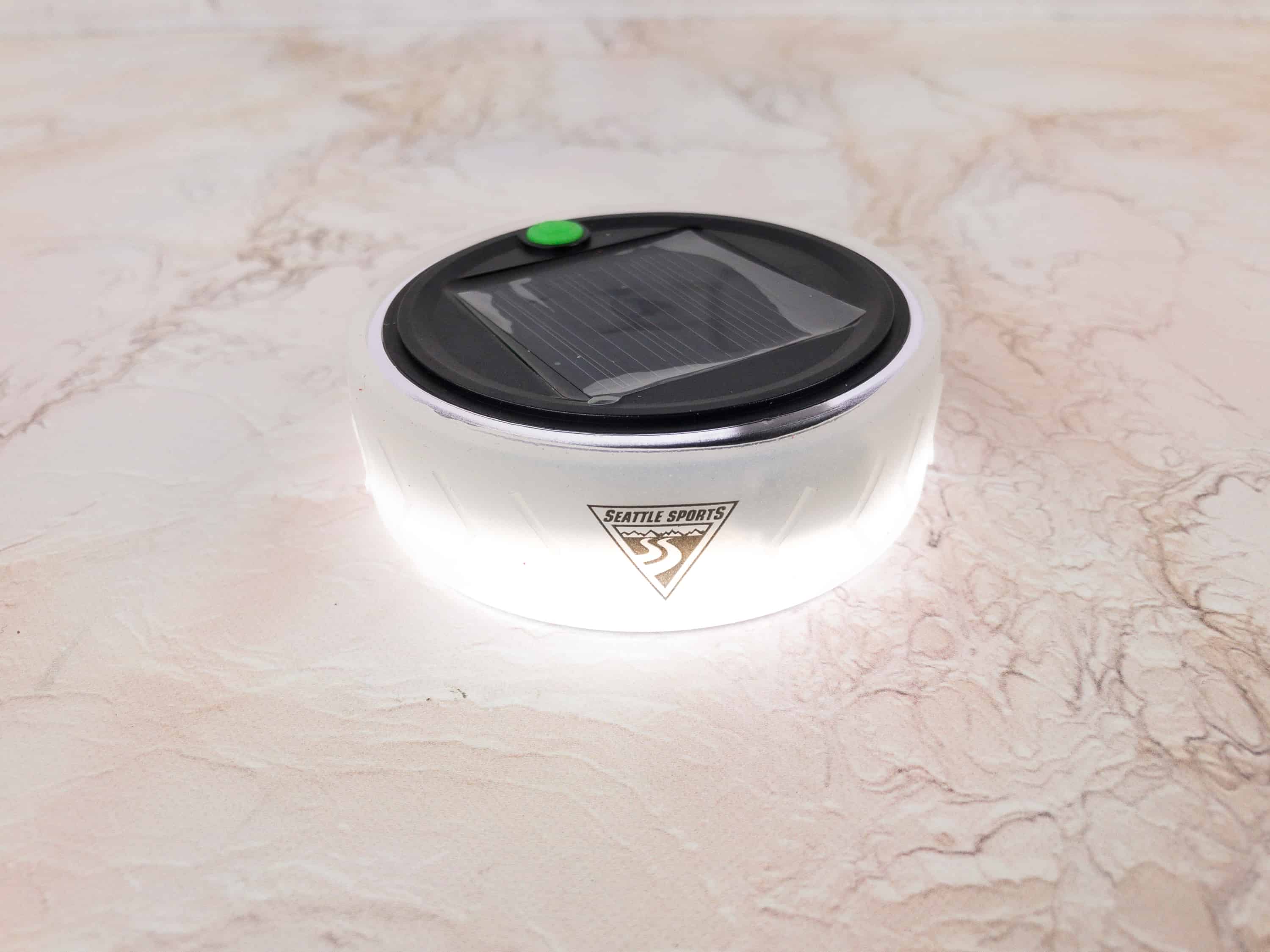 The LED light has three levels: low, high and flashing. It can also run from 5-12 hrs depending on the settings used.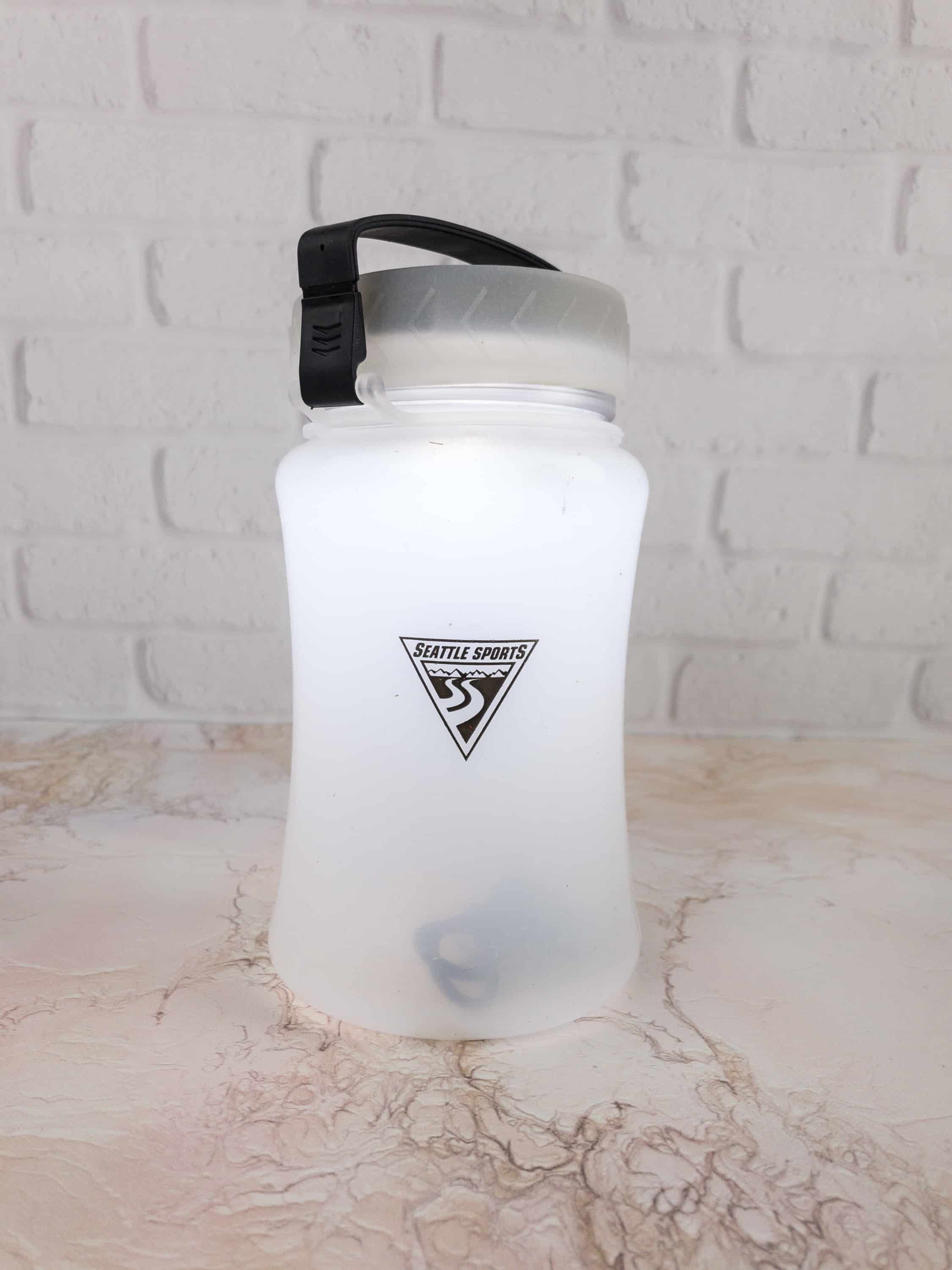 Overnight camping won't be worrisome anymore because this container can be used as a lamp during night time!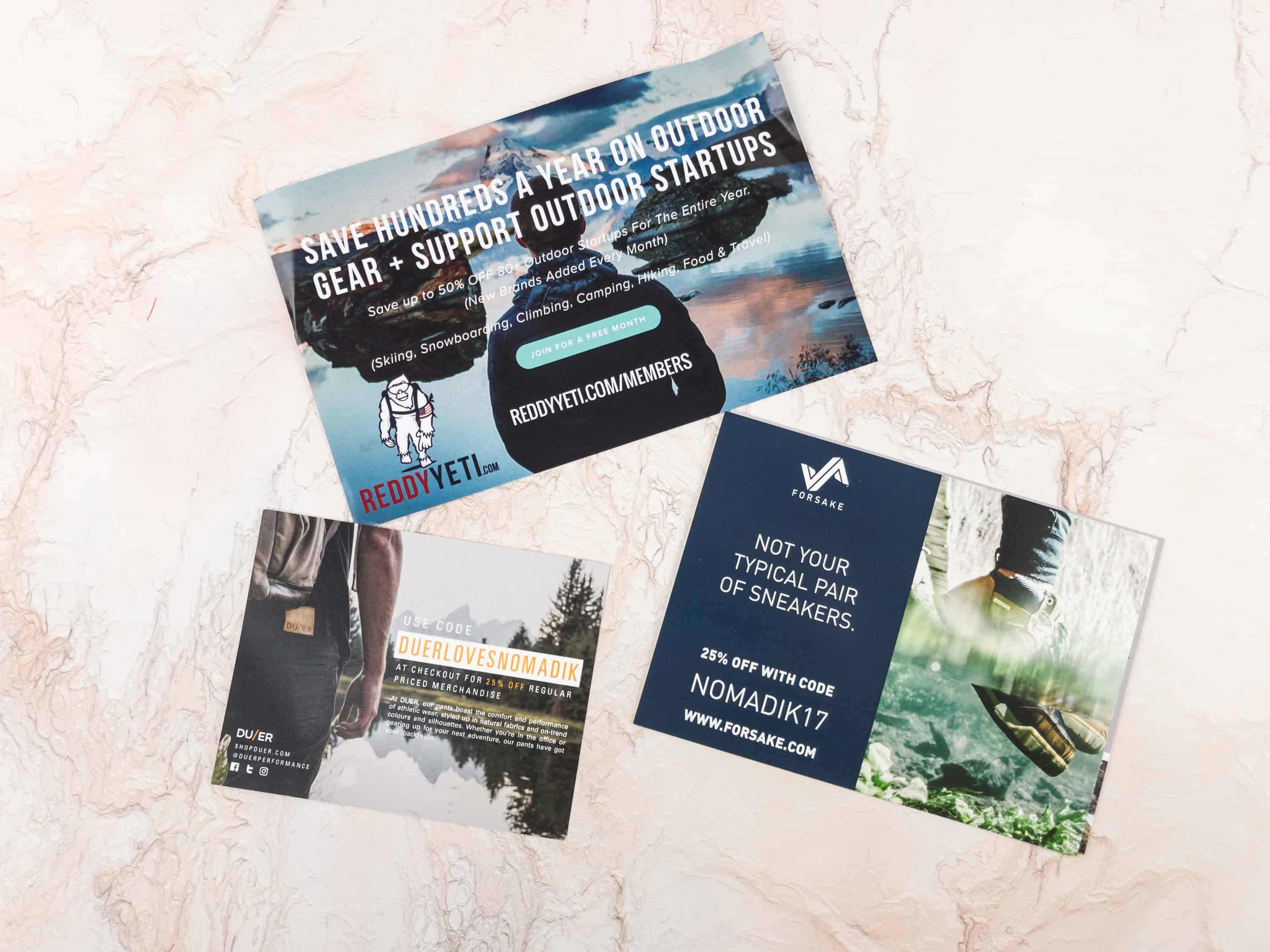 There are also various coupons inside the box.
As usual, Nomadik did a great job by sending us outdoor gear that;s useful, high-quality, and innovative. This subscription is a great way of updating our outdoor kit regularly and it also provides a convenient way of discovering new outdoor products, all without having to spend tons of money. So all in all, it's a win!
What did you think of Nomadik?