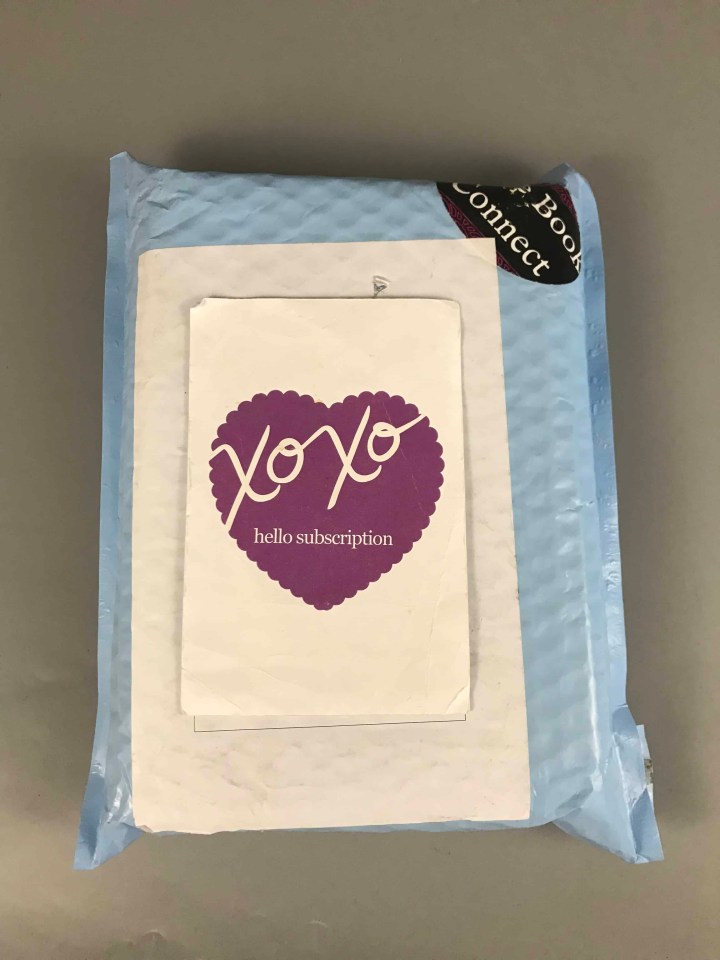 Indie Book Connect is a subscription box for the reader who walks into Barnes and Noble and feels like they have read it all. It will introduce you to a wonderful world of independent authors and all of the books that you have been missing out on. Every month, you can expect to receive two new fiction books from two separate authors. All of the books come autographed and the box also includes a unique bookmark from an indie artist.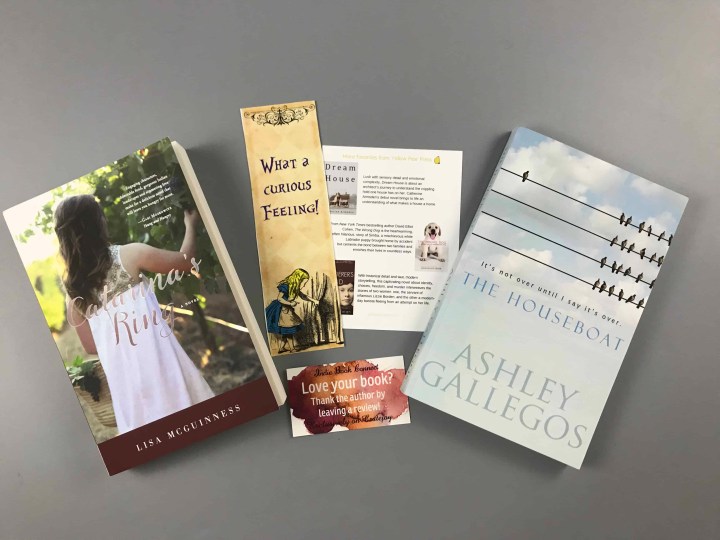 DEAL: Get 5% off every box for life! Use coupon code HELLO.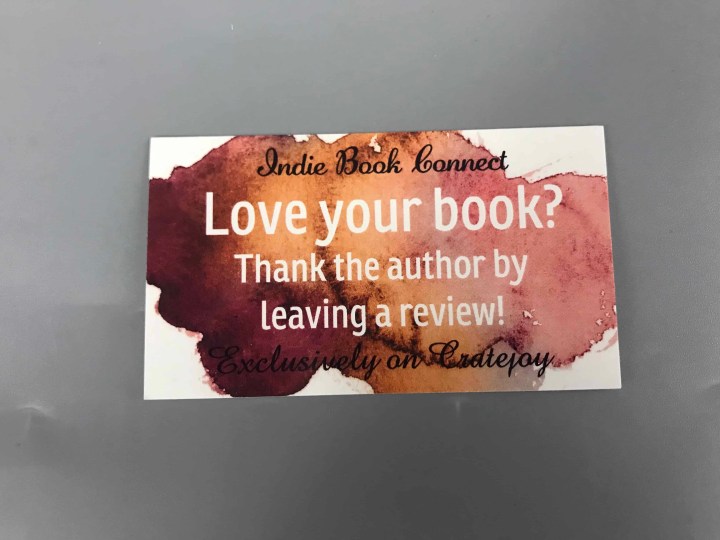 A reminder to leave a review as a way of thanking the author!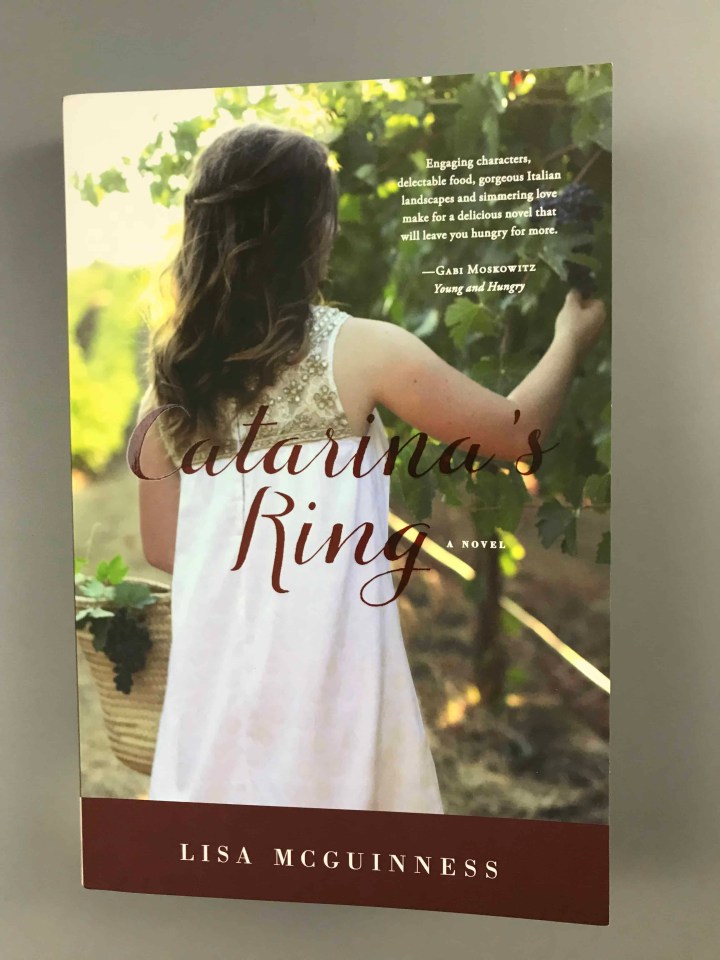 Catarina's Ring by Lisa McGuinness ($16.95)
The New York Times best-selling author Lisa McGuinness interweaves the stories of four generations of strong, vibrant women and has created characters both idiosyncratic and adventuresome. Born at the end of the Nineteenth Century and nestled in South Western Italy, Catarina Pensbene's life in Perdifumo is full of sun-drenched olive orchards, lush grape vines, delicious peasant food, family and love. Because of an unexpected plunge into an untenable situation, Catarina decides to take a huge risk to become a mail order bride and sets out across the ocean.

Interwoven with Catarina's, is the story is of her witty and self-deprecating granddaughter, Juliette Brice. Born and raised in Northern California, Juliette experiences an unfortunate tragedy that serves as the impetus for her to shake up her life, and travel to her grandmother's homeland, where she enrolls in a six-month cooking class in Lucca, Italy. While abroad, Julliette becomes romantically involved with a handsome Italian man, yet her own destiny dictates she is to return to California once her class ends. Through her attention to detail and employing both historically accurate and thoroughly modern storytelling, Catarina's Ring serves up Italian delicacies, luminous characters, a delicious escape and completely inspiring storytelling.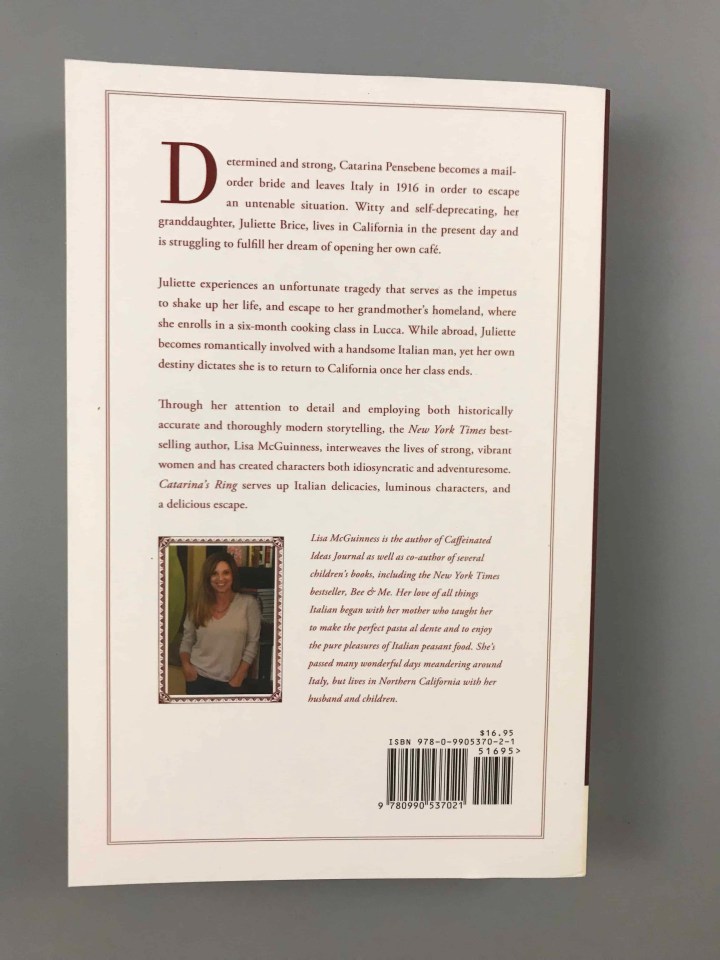 I am a sucker for generational stories, I just love family ties. This looks like a good, quick read. I hope to hear some of the wonderful recipes that our main character gets to make in her cooking class.
The Houseboat by Ashley Gallegos ($15.99)
Emma Cohen should be on top of the world. She has just graduated from Tulane University with a dual degree in English and Journalism and it is time for her life to begin. But when her boring, normal parents fail to show up to her celebratory dinner, everything starts to fall apart.

Losing her parents is hard enough. But then the family attorney shows up to the hospital and informs her that she must run because there is a family secret that killed her parents and it still isn't safe for her know the truth. Instead of attending her parents' funeral and saying goodbye to her childhood home, she is sent to a houseboat that her parents kept for her as a sort of safe house.

Emma tries to find a balance while living in the houseboat between blending in with her new small town surroundings and finding clues within the houseboat to try to find out what happened to her family. Can she find out the family secret before she meets the same fate as her parents? Or will the locals figure out her true identity and out her to the killer?
Oh, my goodness… this seems like a bit of a mystery and I love a great mystery. I love trying to figure things out before the characters or the plot line dictates. I think I missed my calling to be a super sleuth. Thank goodness for books that allow me to work on my skills.
A little hint of the other books from the publisher… something to look into once I finish these two books from Indie Book Connect. I think it's great how they are showcasing other independent books.
It's so exciting to find new authors and to have books signed by them is even more exciting. I love that there is no unnecessary packaging and that the focus is on the books. I like how each month my reading horizons are challenged and I'm forced to get out of my normal box. I'm super excited to see what February brings me.
What do you think of this month's book collection?