For the past few years Too Faced Cosmetics has released a Mystery Beauty Bag on Cyber Monday! It happens only once a year and typically sells out in the morning. This year's Too Faced Mystery Bag was $39 with a value of $109.
It looks like the Too Faced Cosmetics Mystery Beauty Bag is BACK IN STOCK!
The bag comes packed in a box with crinkles!
The packing ninjas perform great feats to get everything in the bag.
The bag is jampacked!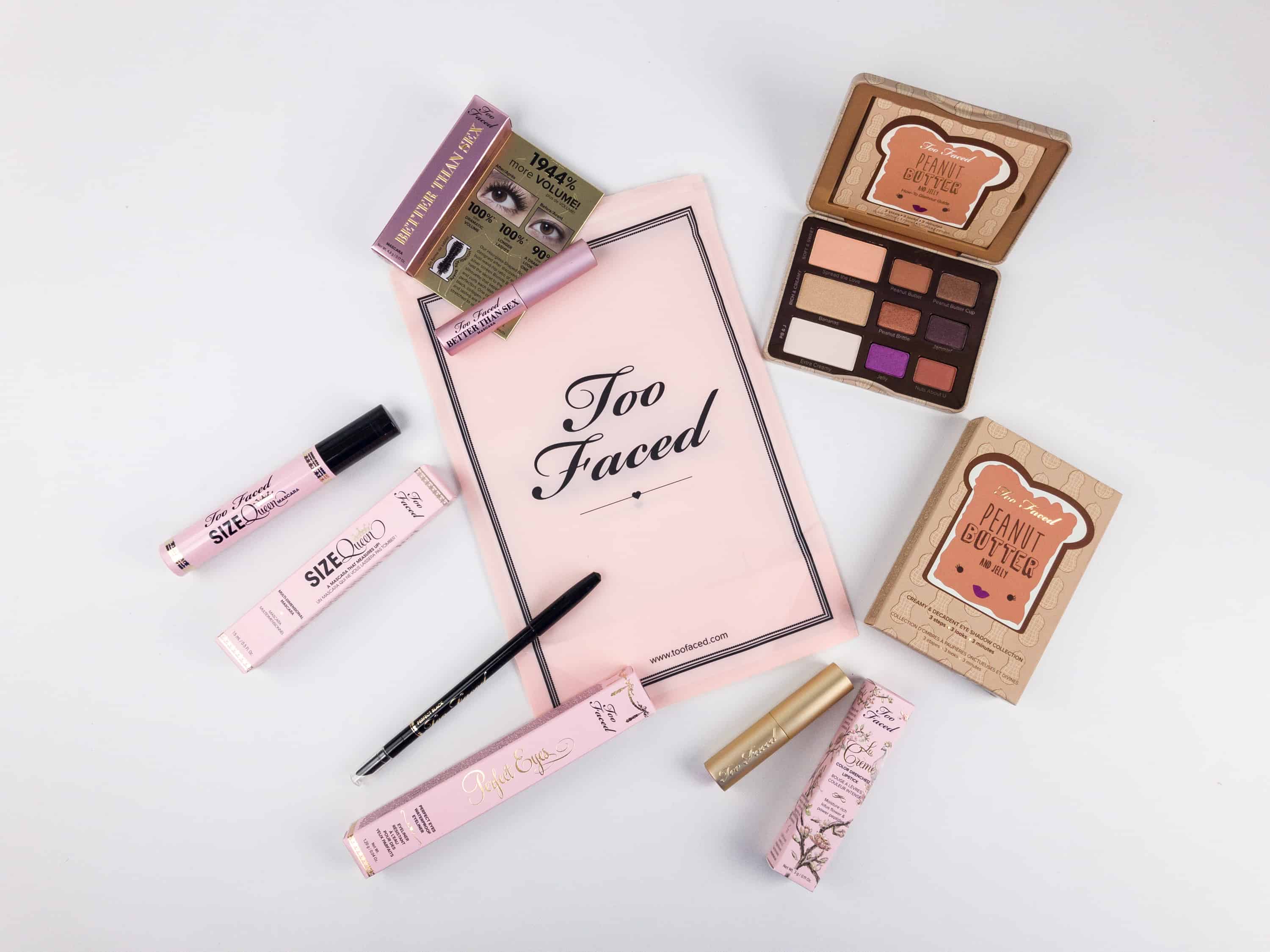 Everything in my Too Faced Mystery Bag!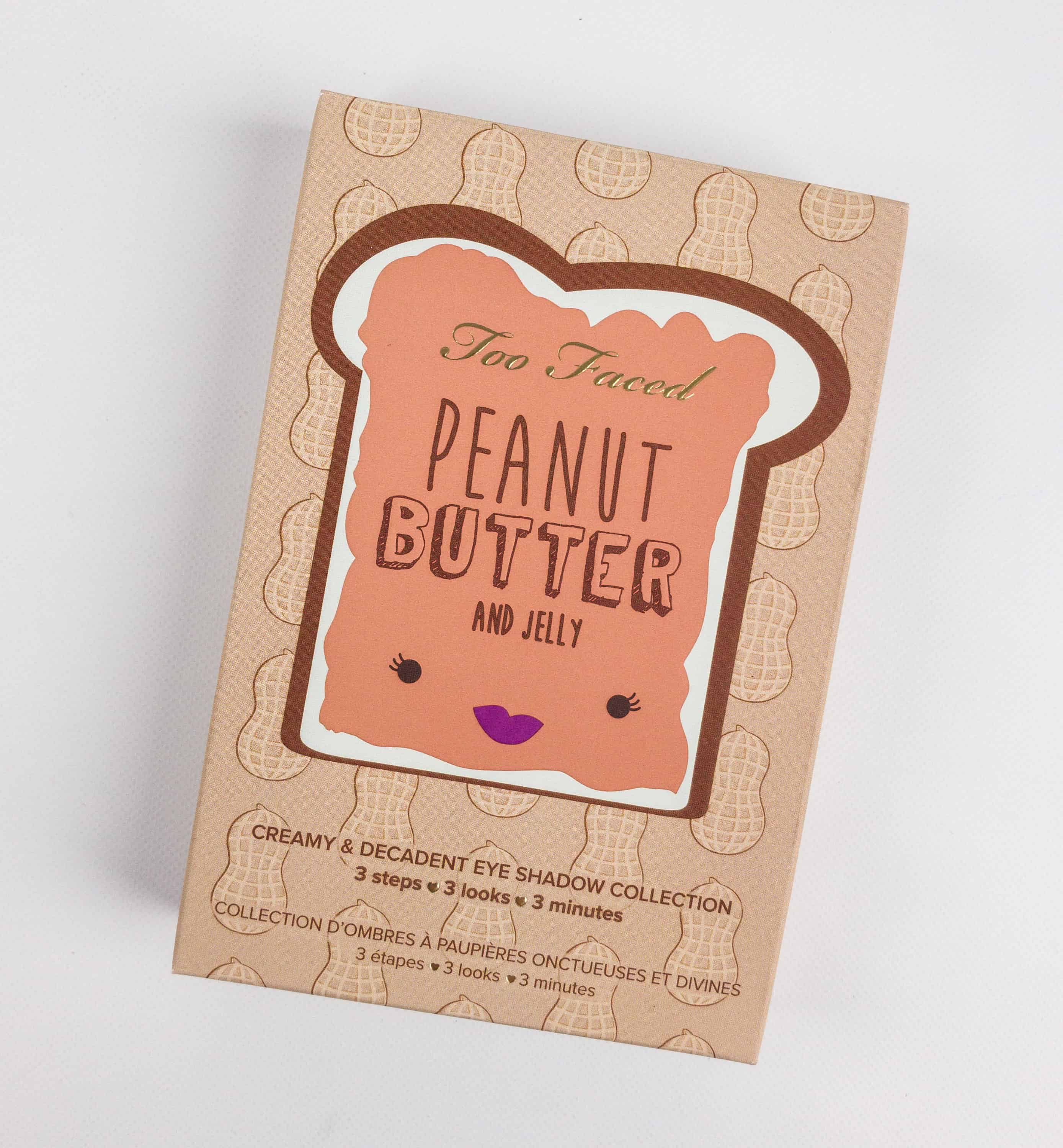 Peanut Butter and Jelly Palette ($36) Featuring 9 eyeshadows, this limited edition palette was made using anti-oxidant rich cocoa powder (no nuts).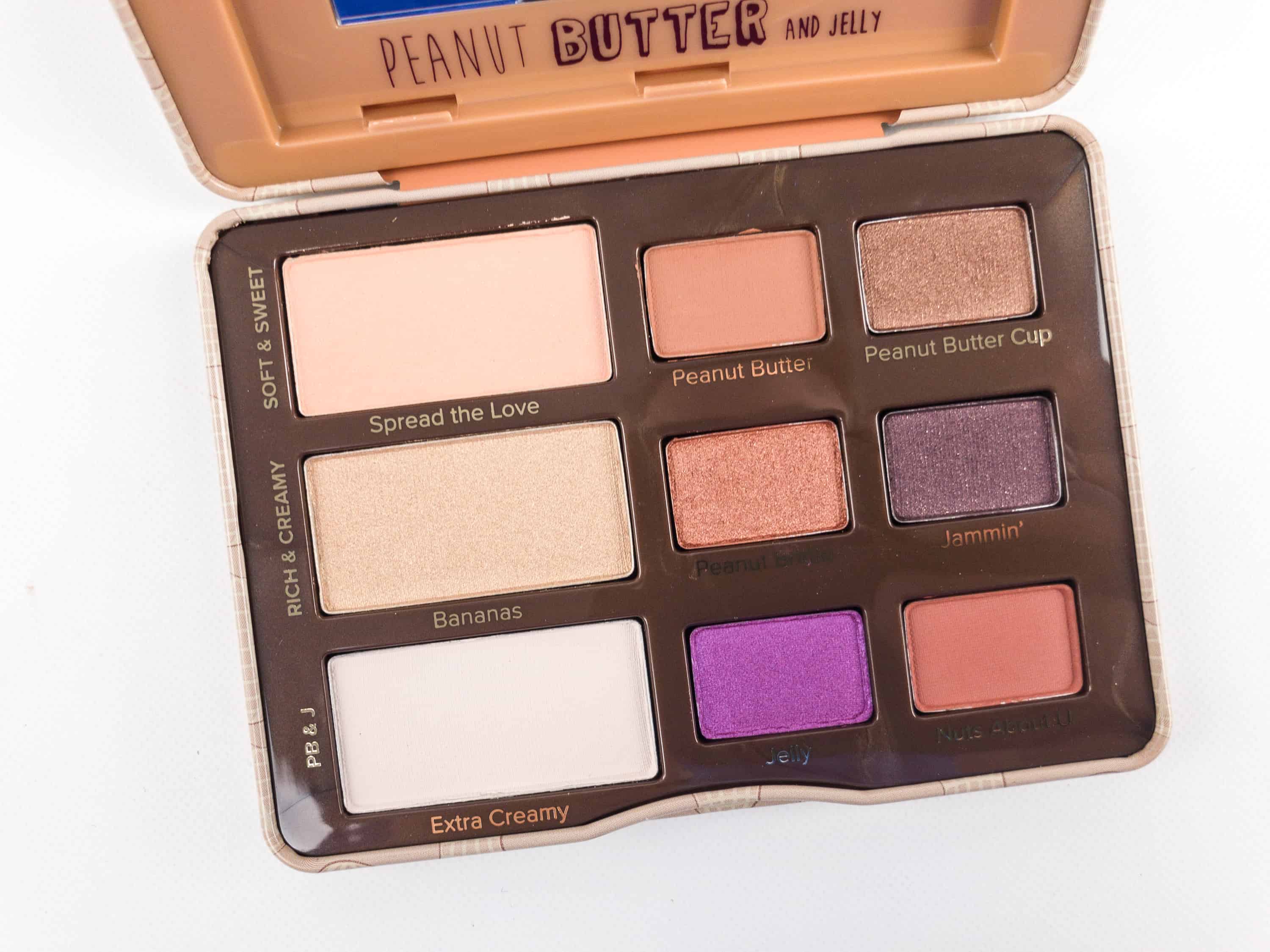 This peanut butter inspired palette was made by Too Faced after they received an overwhelming response on social media for their Semi-Sweet Chocolate Bar palette with a shadow named Peanut Butter.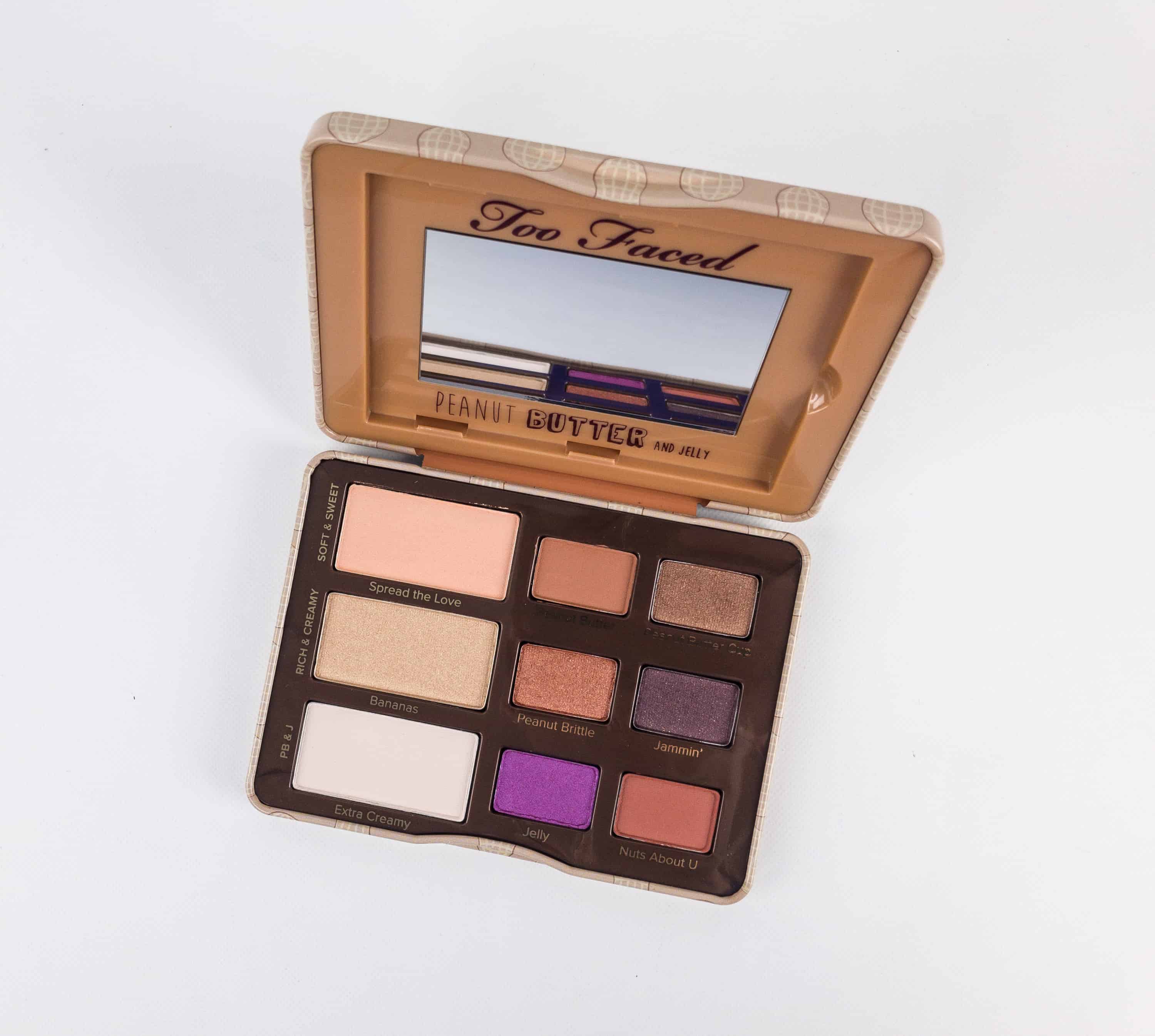 I love the deeply pigmented colors. They are easy to apply and blend really well. I don't like make-ups with overly strong smells, so I'm glad this was scented just right. It's definitely a usable palette!
Also included is a folding card with instructions on how to achieve various eye looks.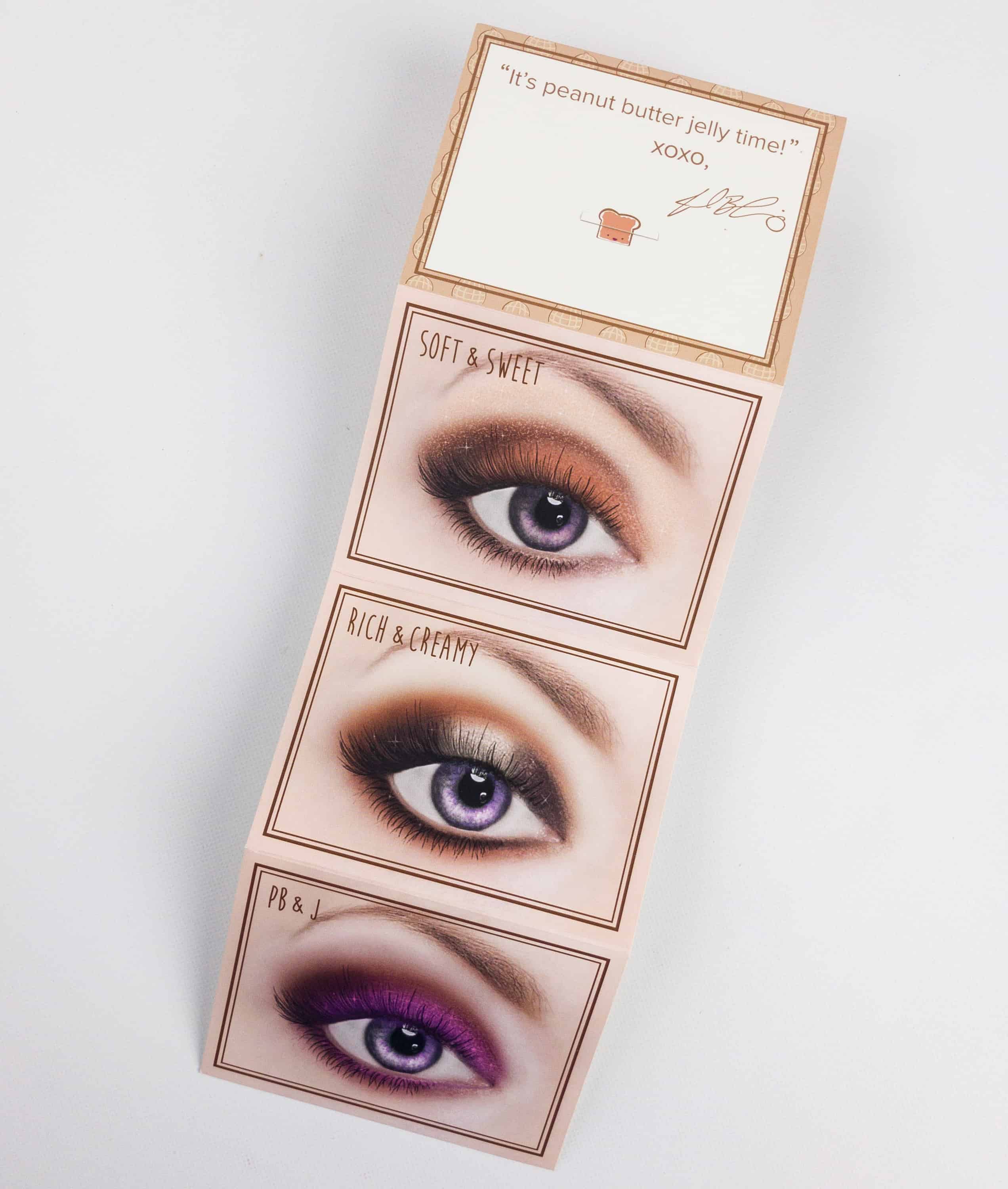 With both matte and shimmery eyeshadows, there are just so many possibilities with this palette. My favorite from the suggested looks is Soft & Sweet!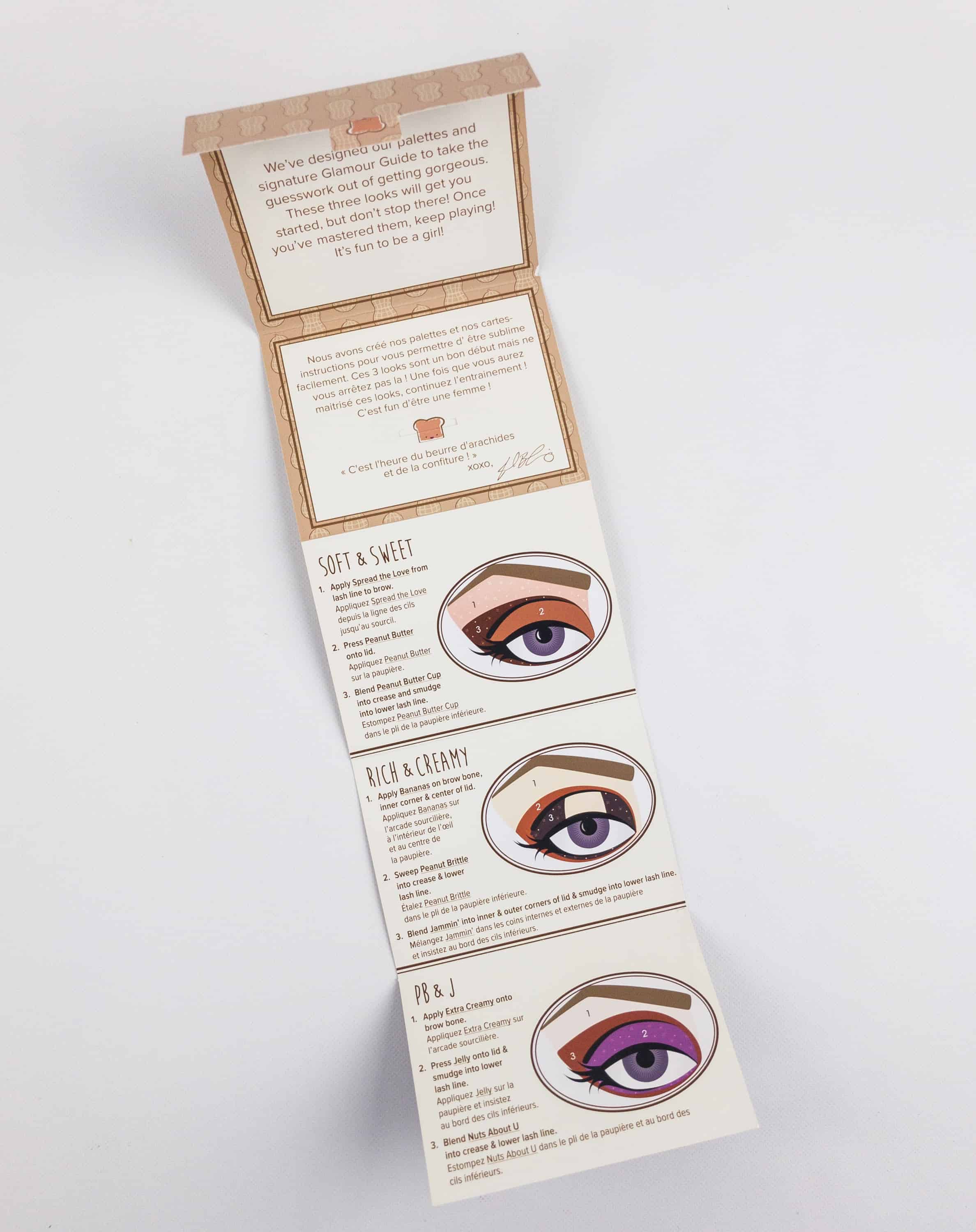 We've designed our palettes and signature Glamour Guide to take the guesswork out of getting gorgeous. These looks will get you started, but don't stop there! Once you've mastered them, keep playing! It's fun to be a girl!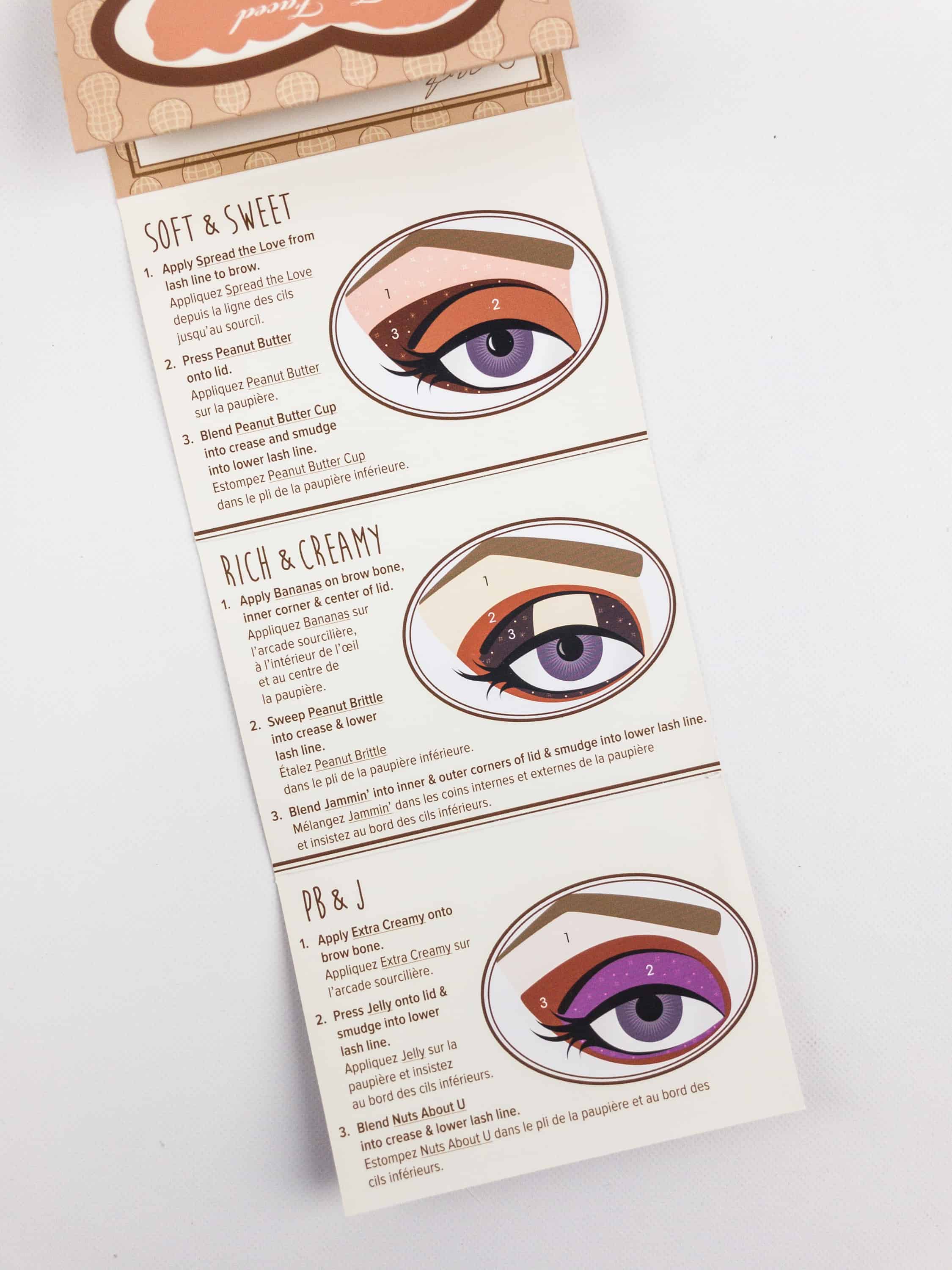 The instructions are pretty detailed, and I really appreciate it.
Here are the swatches!
Better Than Sex Mascara in Black ($12) This deluxe sample sized mascara is collagen-fueled, and just one coat goes a long way.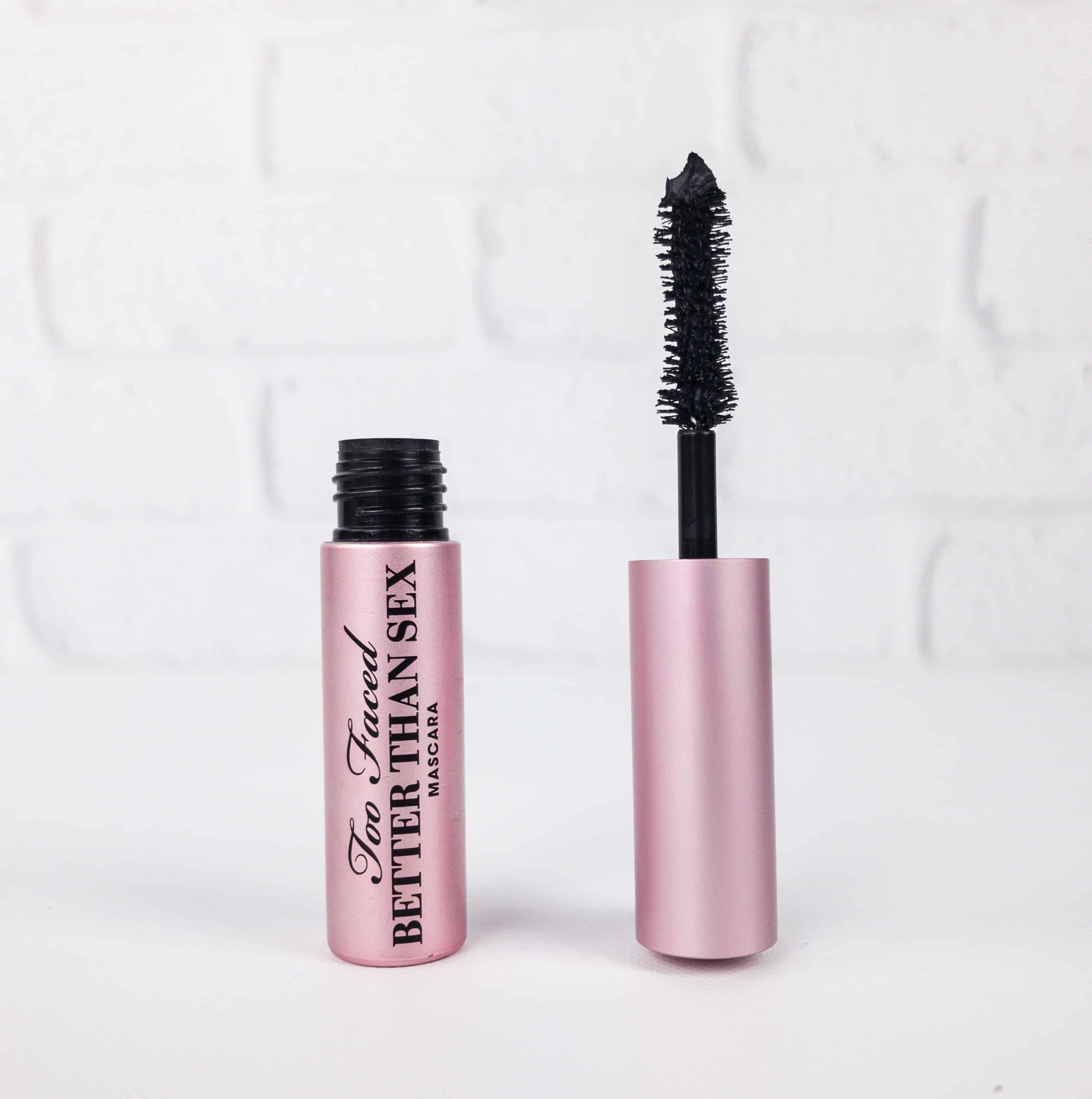 It thickens, lengths, and curls the lashes without clumping or smudging. I also like the curvy brush applicator as it dispenses just an ample amount to keep my lashes full and fluffy.
Size Queen Mascara in Black ($21) There's another mascara in the box, and this one has a gigantic brush applicator with both long and short bristles.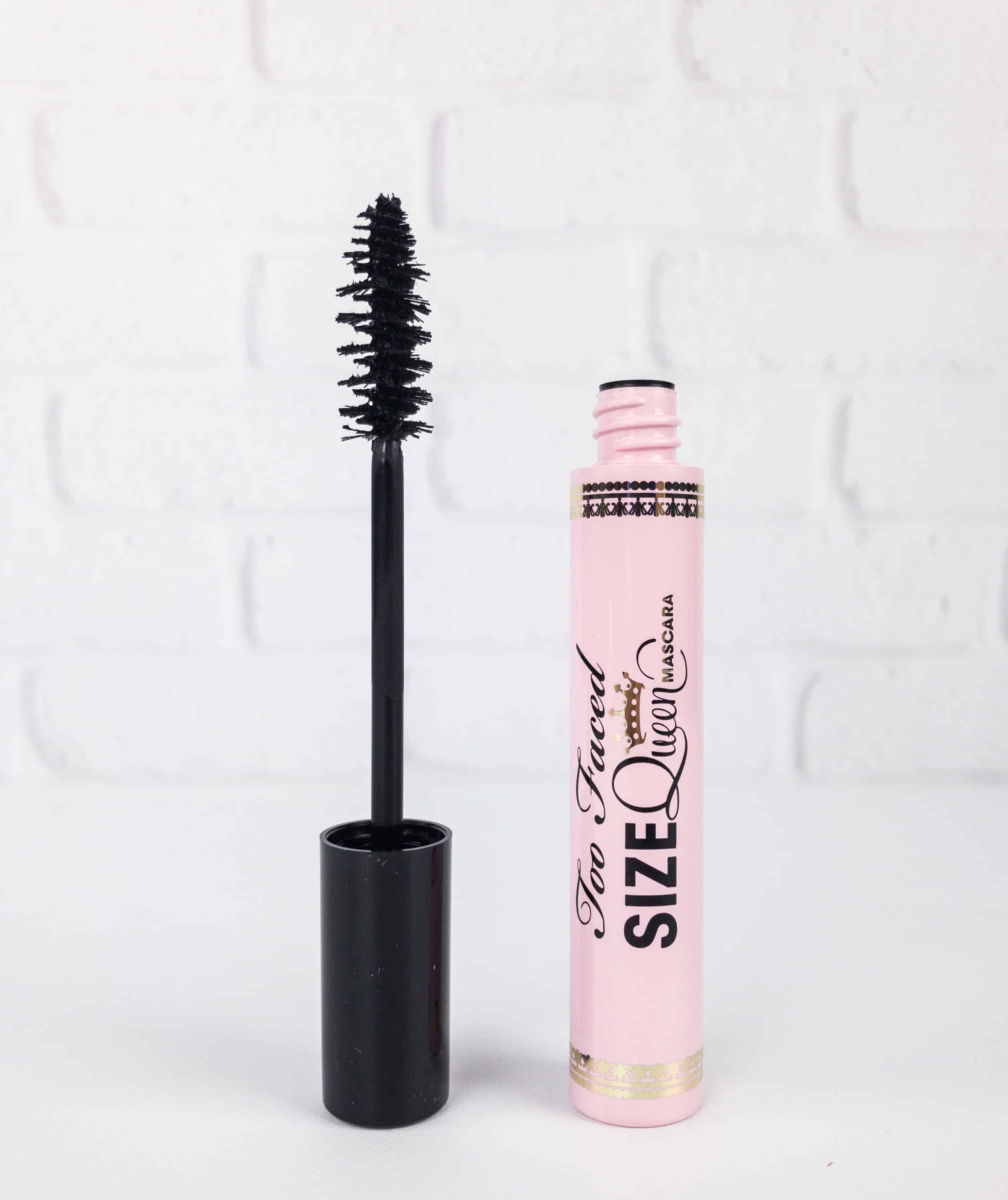 Long bristles lengthens and lifts the lashes, while the short bristles are for grabbing, coating, and curling. Meanwhile, the well pigmented formula gives my lashes a lavish and layered effect. It also contains Vitamins C, E and B5.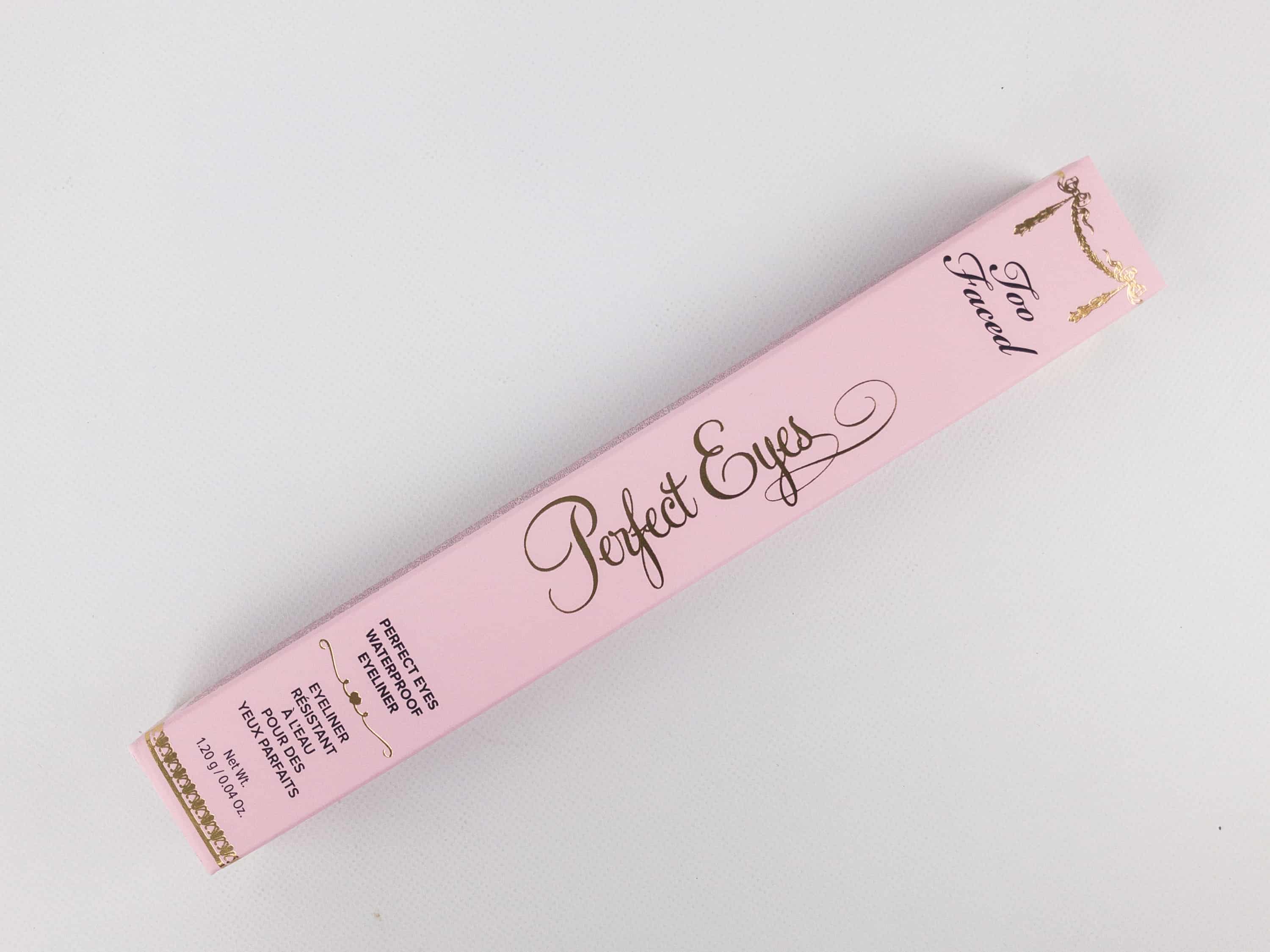 Perfect Eyes Eyeliner in Black ($18) I absolutely hate it when the eyeliner smears or smudges under my eye at the end of the day. Thankfully, this gel formula eyeliner is waterproof and tear-proof, plus it stays on all day.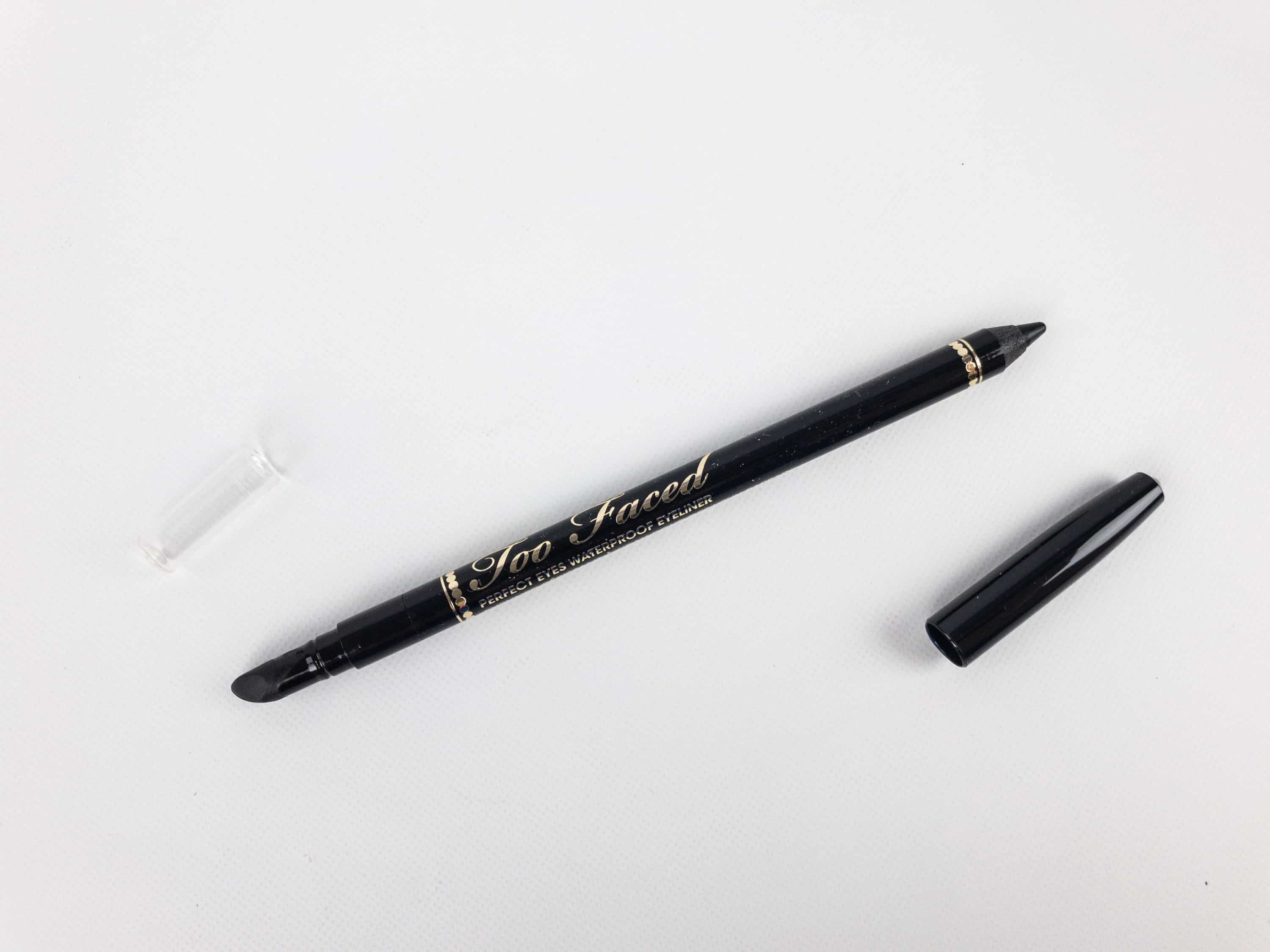 I also like how it glides effortlessly on the skin, making for a smooth application whether you're aiming for a razor-sharp or a smokey look.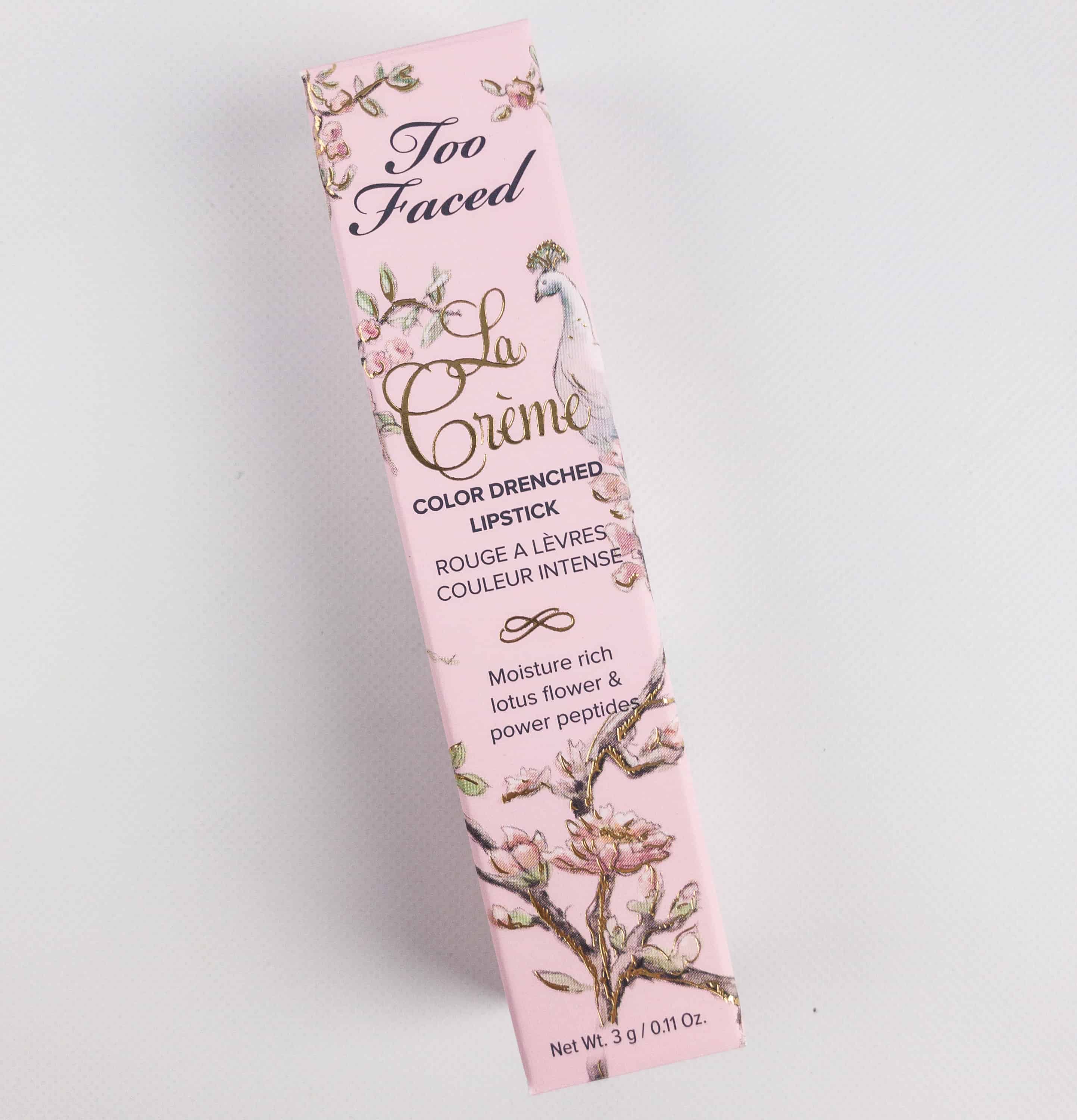 Le Creme Lipstick in Double Bubble ($22) I'm not really a fan of bright pink lipsticks, but this one is super hydrating and the pigment is amazing too.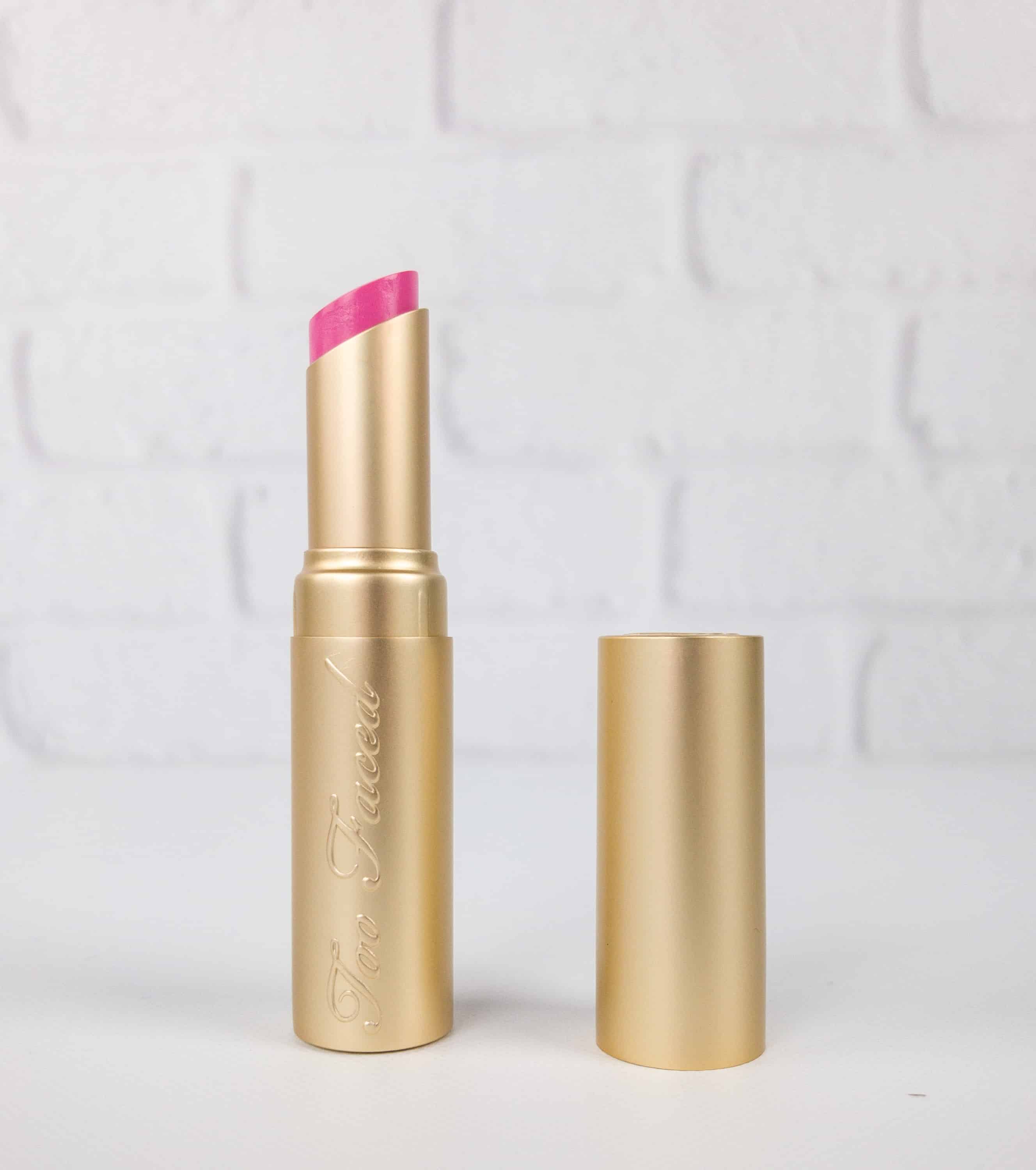 The gold colored container is so lovely!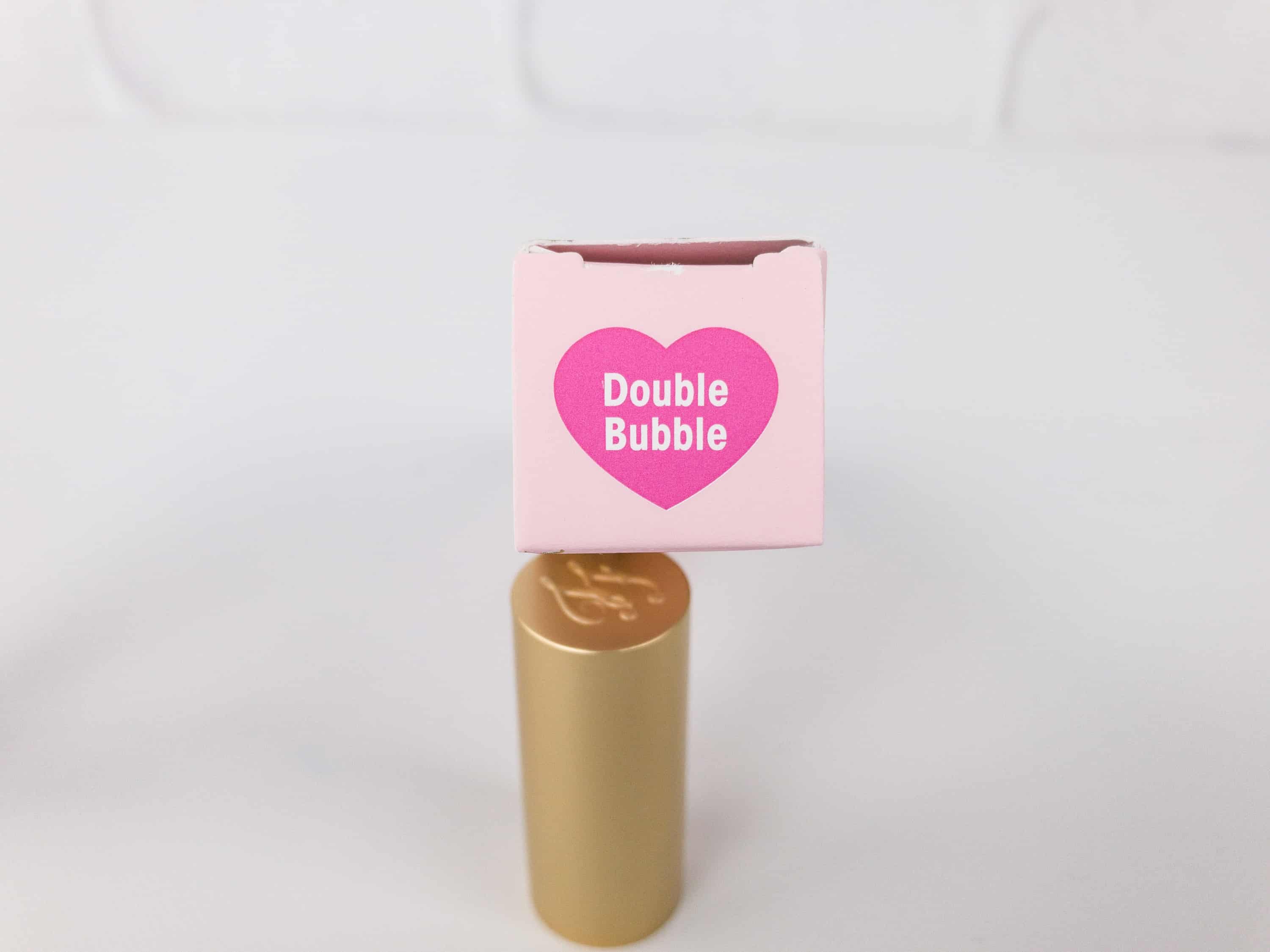 Too Faced suggests to apply foundation or concealer along the edges of lips after applying La Creme for a clean, precise application.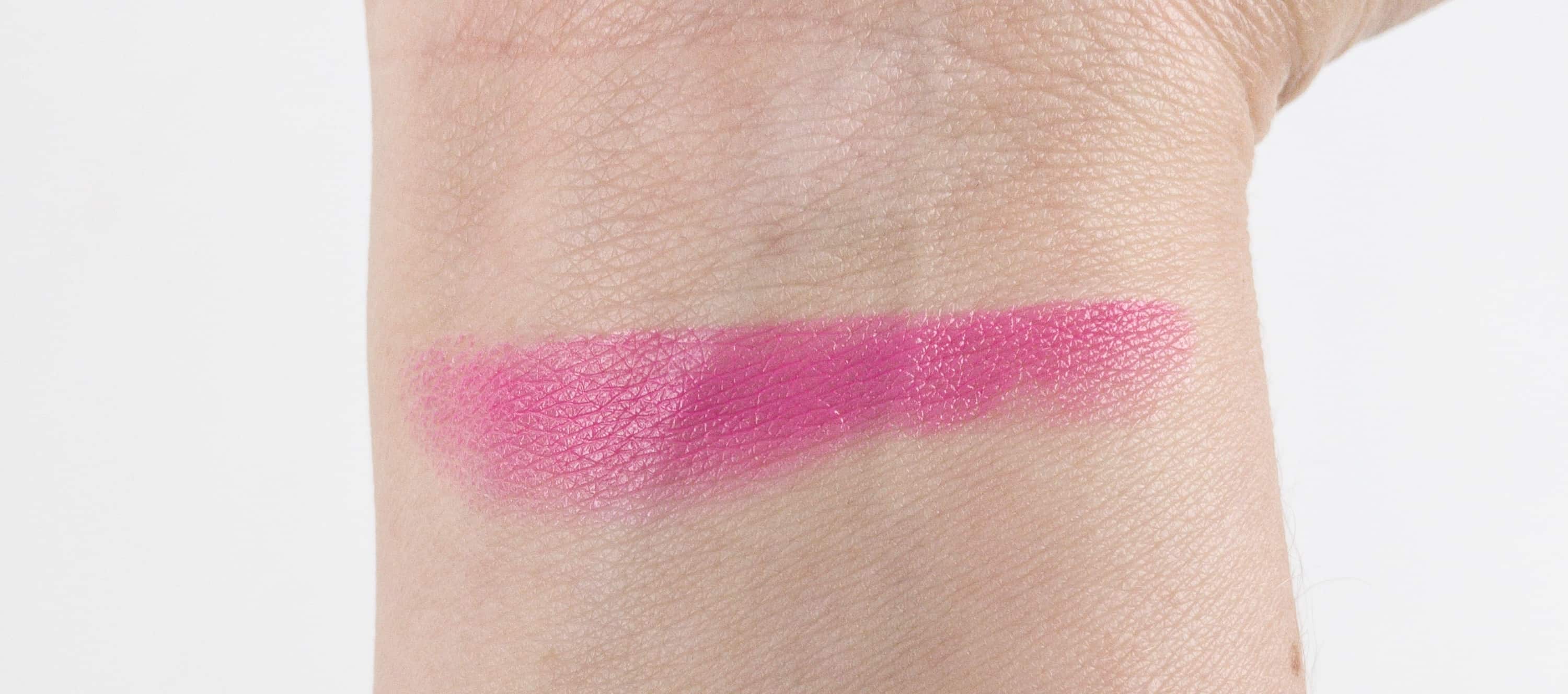 It's creamy and goes on smoothly. Here's the swatch! It's totally Barbie!
A majority of the items in this mystery bag is eye makeup, and I must say that I'm pleased quality-wise and value-wise. The palette is definitely my favorite item, as the colors are wearable and versatile. I got the bag for $39, while the overall value of the items inside is $109 – exactly just as promised!
If you're in the market for that palette, grab this NOW!
What do you think of the 2017 Cyber Monday Too Faced Mystery Bag?