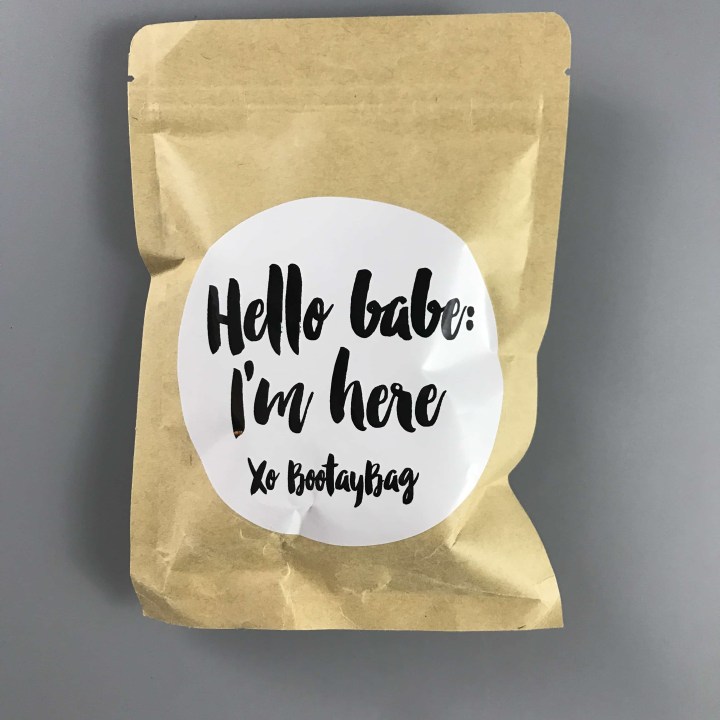 BootayBag is a monthly subscription that delivers fashionable panties for only $12 a month. Subscribers pick the size, style, and delivery schedule. You can also choose if you want full coverage, thongs, or a combination of the two. Shipping is free in the US.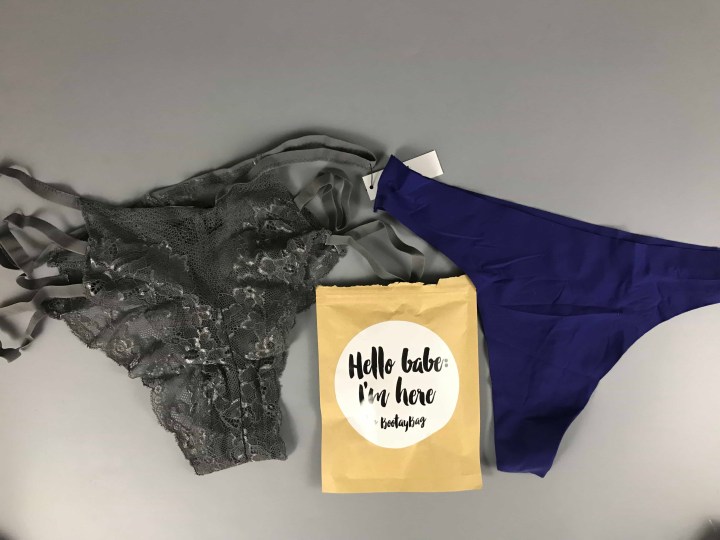 This month's selection was  a mix of full coverage and thongs. Both super sexy and ultra feminine.
Bright blue seamless thong. Seamless panties are the best thing since sliced bread, I love that it's almost impossible to tell if I'm wearing any panties at all. They really do make all the difference when wearing tight pants. These thongs are super fun and breathable. I will be adding more like these to my collection.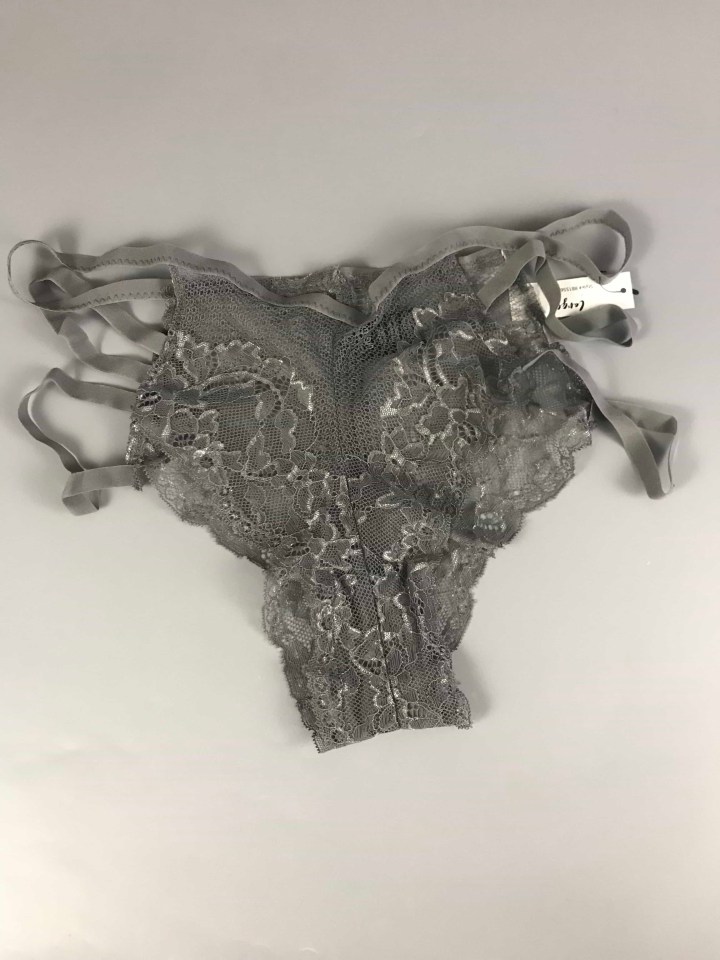 Gray lace panties with sexy straps. I'm a little afraid to put these beautiful panties on for all the cellulite that might be highlighted but I will be using these as motivation to get into banging shape. Whether showing them off for my better half or wearing them under a pretty dress, it's going to be hard not feel girly with panties like these.
This subscription is a good value for the price. This month's feature of lace is a lesson to all women that function and sexy always go hand in hand. I also love that this month showcased sexy and basic with such flare.
What do you think of this month's selections?