SHIKKU is a jewelry subscription box that delivers high quality earrings every month. For only $19.99 per month, you'll get three pairs of earrings curated around trendy Asian street style. There are two style boxes for you to choose from – the PINKU (pink) and the SUMI (black) Box.
The PINKU box contains quirky/fun/kawaii pieces, while the SUMI box is geared for those who love edgy/minimal/simple designs.
This is a review of the SUMI box. Can't wait to see the individual pieces!
DEAL: Save 15% on your first month to month shikku subscription. Use coupon code HELLOSUBSCRIPTION.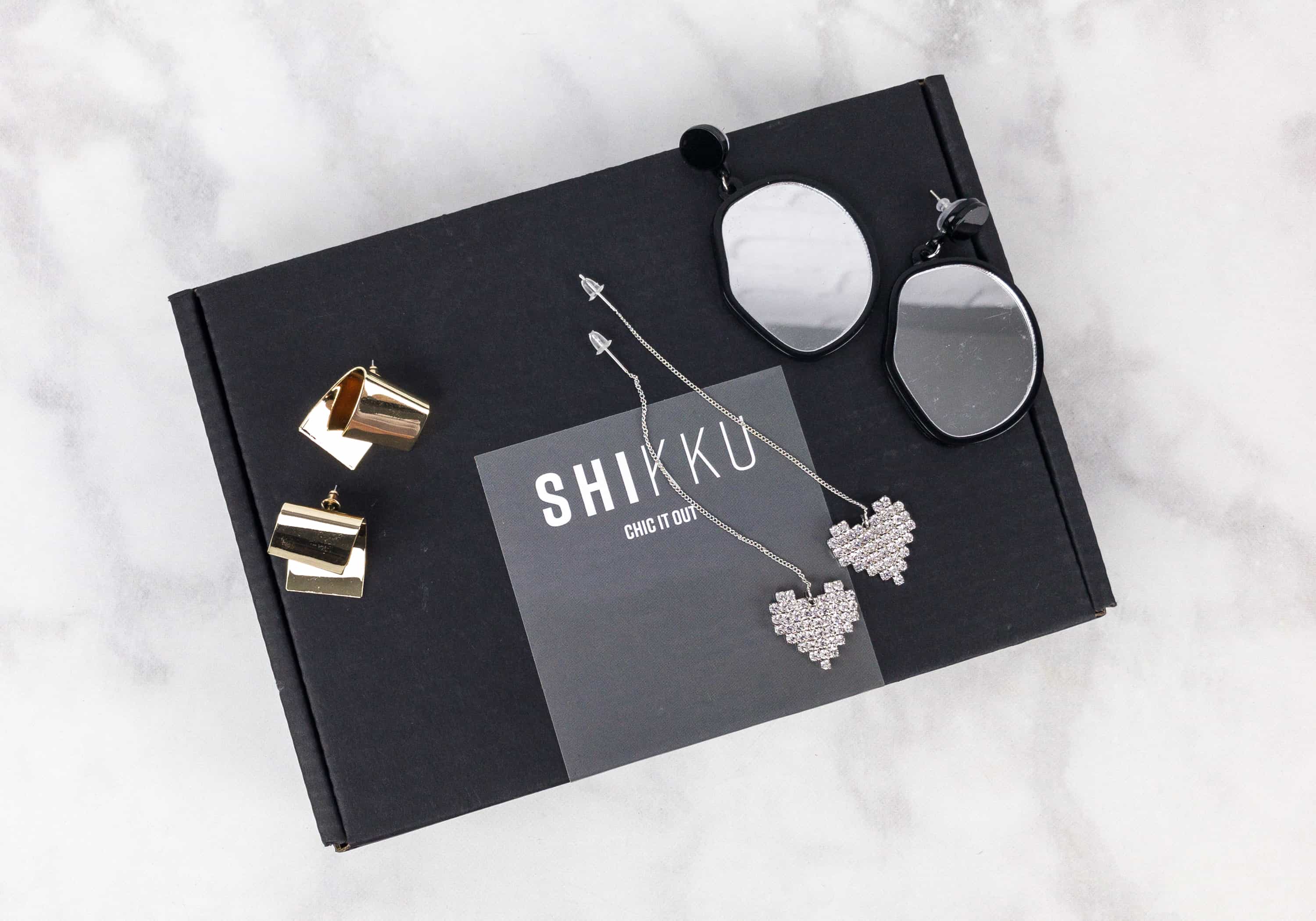 Everything in my SHIKKU box this month!
The accessories came inside separate pouches.
First up is a pair of dangling heart-shaped earrings in silver.
So shiny and sparkly, it's the perfect finishing touch if you're going for a romantic look.
Next is a pair of stud earrings in gold. It looks like a curled piece of metal, a simple yet stunning design you can easily pair with various work outfits as well as casual attires.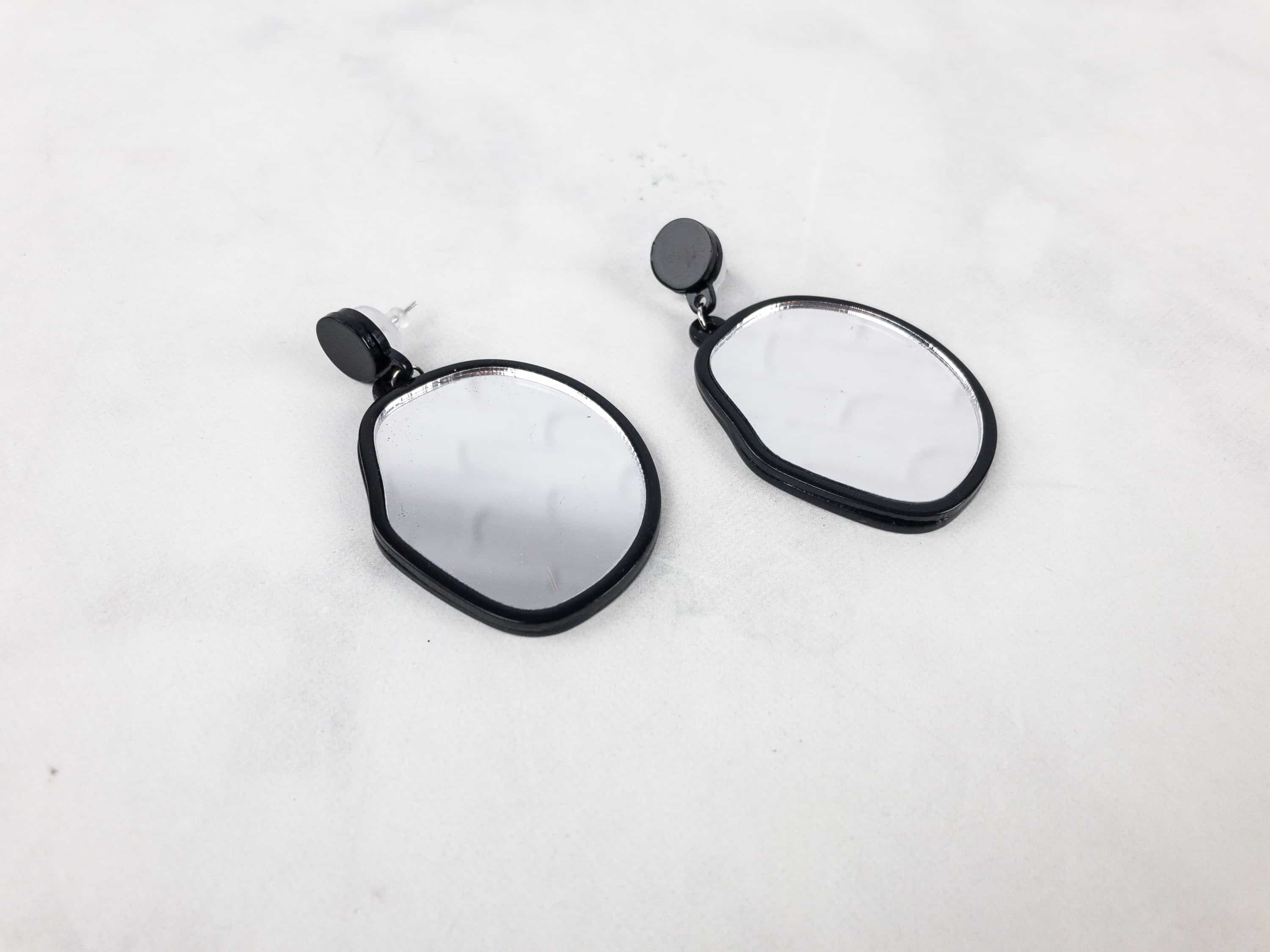 Last but not the least are these earrings featuring mirrors. The design isn't really over the top, but still unique enough to turn heads when you wear it.
SHIKKU is always exciting to unbox. If you don't mind surprises and you're not afraid to experiment with unconventional accessories, this subscription would be worth a try.
This is a review of the SUMI box. If you are into more colorful and quirky accessories, check out the other SHIKKU box option called PINKU.
What do you think of this month's jewelry pieces?