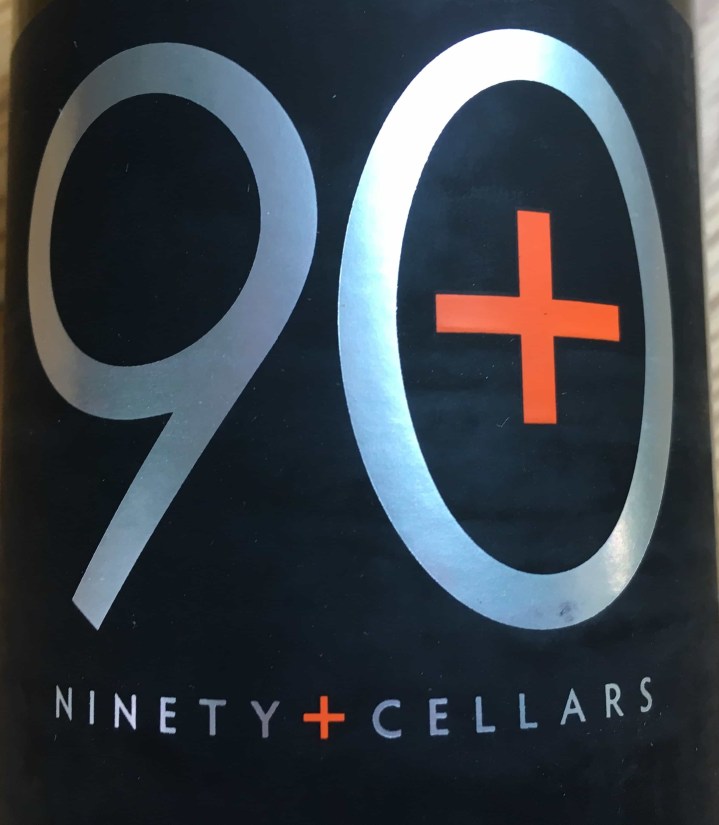 The Wine Club from 90+ Cellars is a quarterly subscription box of 6 red or mixed wines. (There is also the "Throttle" club of 3 mixed bottles). Every quarter, you will receive a selection of wines from 90+ Cellars' current lineup, from old favorites to brand-new bottlings. The cost of the Red or Mixed club is $95 with free shipping.
If you haven't heard of them, 90+ Cellars has a cool business model–instead of growing and vinting its own wine, 90+ has arrangements with winemakers in the U.S. and abroad to take their surplus wine and bottle it for distribution under 90+ Cellars' own labels. This allows 90+ to sell top-notch wine at much lower prices. And more people drinking top-notch wine is a good thing for the world.
This quarter, I received the Fall Red Collection. The shipping box was without frills but the wine inside was secure and in good condition. Keep in mind that someone 21+ will need to sign for it.
The box includes a shiny pamphlet with a note about the Fall wines and tasting notes of all of the wines in the different mixes.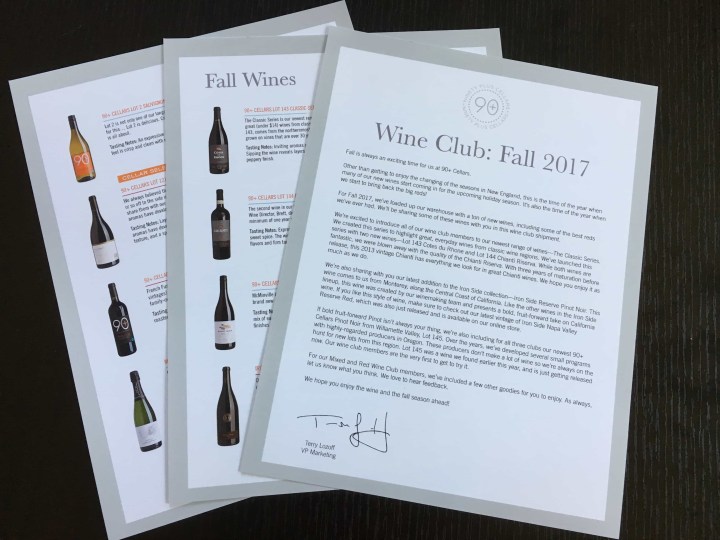 I was pumped about getting a box full of delicious red wine. Of course, you can totally drink white wine whenever you want, even in the dead of winter, but when fall hits, the temperatures drop and chili makes its way back into my diet, I find myself preferring reds. If I were a layperson, I'd drink these wines leisurely with meals over the course of three months, but I'm a wine reviewer, and that means I get to try them all at once. Fortunately, I have a group of friends who love wine and also love that I bring wine for them to try.
I took my box of 6 reds to a planned tasting. I sent the wines out ahead of time, and each of us brought a small plate to share that we thought would complement each of the wines. It's fun to see what everyone brings to eat!  And that's really the point of wine–to bring people together over good food for fellowship.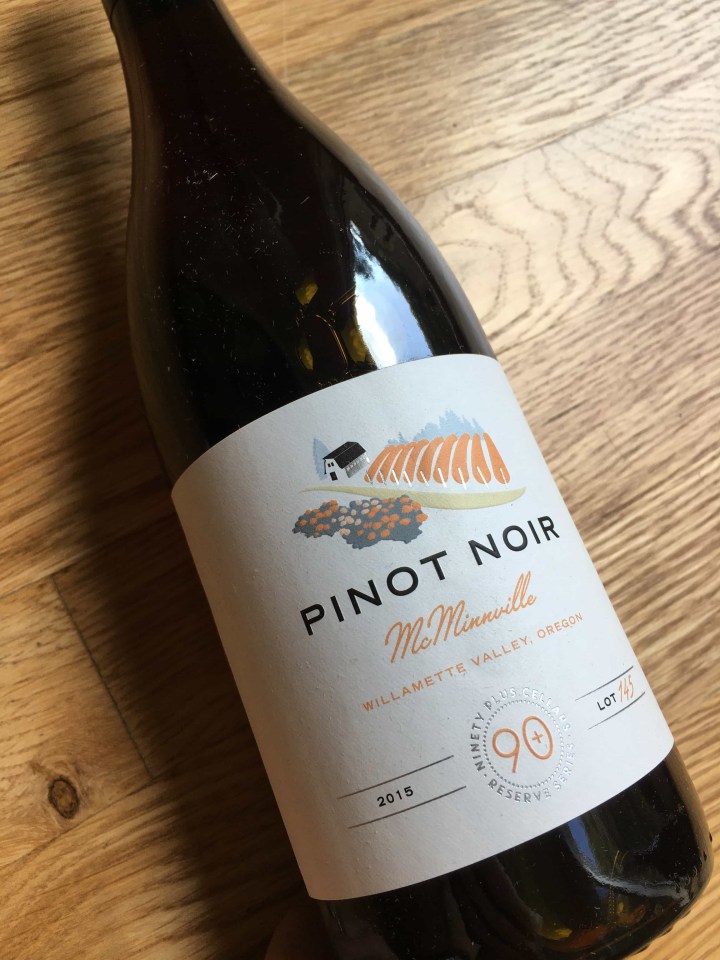 We went roughly from lightest to heaviest. First up was the 90+ Cellars Lot 145 Reserve Series Pinot Noir.
Pinot Noir is everyone's favorite red for good reason — it's easygoing and tastes great with a lot of different foods. Willamette Valley is the prime spot for Pinot in the U.S., with its cool temperatures and dark earth. The 145 is light/medium in body in the glass, with a lovely grapey-purple color and a bright nose of berry and spice. It's velvety in the mouth, with more of that red fruit flavor that evolves into an earthy spiciness. There is just the hint of sweetness on the finish of this, but it's clean and the barest tannins keep it from cloying.
We had the 145 with herbed goat cheese and seed crackers, and the fruit complemented the herbs nicely. We drank it off-chill, which kept the flavors nice and firm.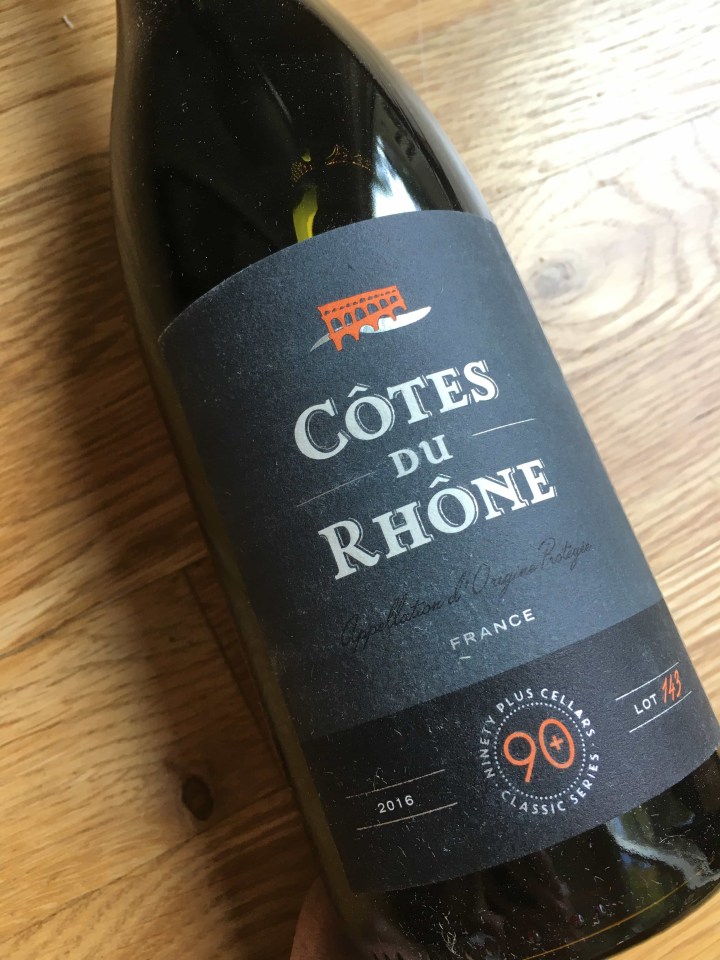 Next up, we went for spicy with the 2016 90+ Cellars Lot 143 Classic Series Cotes du Rhone.
The Classic Series is a new line for 90+ Cellars, and it highlights everyday wines from classic winemaking regions around the world. As you may know, Cotes du Rhone is a place, not a grape. It's usually Syrah and Grenache, sometimes with a few other things thrown in. Because it's a blend, Cotes du Rhone can range from spicy and bright to fruity and herby. It's usually on the lighter end of medium in body. The 143 is a dark red-violet in the glass with a bright nose of red fruit. The flavor is actually a bit more complex than the nose would suggest, with dark cherry notes and a strong finish of anise with a little bite at the very end.
The 143 was really a tasty wine. We had it with roasted fall veggies, but it also would go great with pork or roasted chicken. (Thanksgiving, anyone?) We drank the 143 at cool room temperature.
We went back to France for a blend, the 2015 90+ Cellars Lot 21 French Fusion.
A blend of Syrah, Grenache, and Mourvedre, the 21 is one of the longest-running bottles from 90+ Cellars. If Syrah and Grenache sounds like a Cotes du Rhone, you'd be right — this felt a lot like one. It was actually lighter in body than the 143, but it had a bit more texture because the 21 is only lightly filtered. (Watch out for the last dregs!) The 21 led with ripe red fruit, then took a turn toward dark chocolate to finish with a hit of bitterness (in a good way) and some chewy tannins. This wine has a lot going on, which wasn't what I was expecting. I love to be surprised by (and with!) wine.
We had this with chicken skewers, and the grilled flavor complemented the wine well. The bitterness in the 21 would also be a terrific fit for Chinese takeout! (Or fancy Chinese food, if you insist). We drank this at cool room temperature.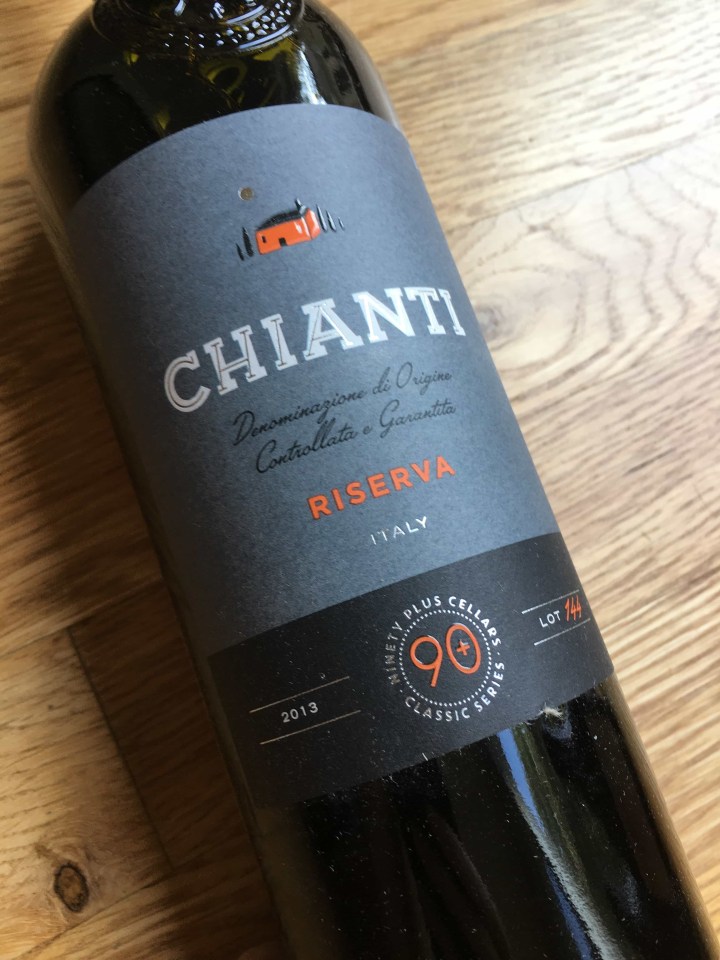 I could not wait to get to our next wine, the 2013 90+ Cellars Classic Series Chianti.
Chianti, made mostly from Sangiovese, is one of my absolute favorite varietals (when it's good, of course), because it plays gorgeously with food. The 144 is part of the Classic series, which is supposed to be everyday kind of wines. Well, if this is an everyday wine, I have been doing everyday wrong. I looooved this. The wine is medium bodied and deep red in the glass, with a fushcia swirl (it's a bit of myth that it indicates high alcohol). It has a strong nose of berry and vanilla, but the flavor is much more layered, with hints of cherry and cranberry before finishing with a spicy note of baking spices. When I write this, it sounds like it would be sweetish and heavy, but it has a terrific zip of acidity and a nice backbone of tannins that keeps all of it really well-balanced.  Really tasty.
Sadly, we did not have the giant bowl of bolognese pasta that would have been perfect with this, but we did have prosciutto and cheese, so all was well. Of course, this would be great with pizza or any tomato-ey pasta, but I'd also try it with mole or a black bean chili. Room temperature for this one.
Our penultimate wine was the 2016 Iron Side Reserve Pinot Noir.
The Iron Side line is a 90+ Cellars showcase of huge, fruit-forward wines, often from California. The hot weather in the central coast favors grapes which concentrate their flavors into giant, bold wines. This one, in an enormously heavy bottle with fancy labeling, was no exception! It is a bright red-violet in the glass with a surprisingly full body for a Pinot Noir. This is a fruit bomb, full of plum and currant flavors that finish just-a-hair-short-of-sweet with baking spice and vanilla. It reminded me of a Cabernet Sauvignon, actually. If you like a big fat red wine, then you are going to really dig the Iron Side Pinot.
We had this with roasted pears with blue cheese, which you should be jealous you didn't have. It would also be great with pork tenderloin or roasted duck. Cool room temperature highlights the fruit flavors in the Iron Side.
Our last wine was the 2011 90+ Cellars Lot 121 Collectors Series Cuvee Royale Cotes du Rhone.
When 90+ first acquired this bottling, they put some of it aside to age. It's not often that you receive a wine with some age on it in a subscription box, so we were all looking forward to trying the 121. This is a blend of Grenache and Syrah and it has a terrific full body and a beautiful dark purple color. The nose is still fruit forward, but there is some herbal spiciness to the aroma, as well. The flavor is huge, floral to begin with but quickly picking up an almost smokey flavor and then dropping into a long spicy black pepper finish. The tannins are not quite as high as you might expect with a wine this big, probably a result of the aging. This is a wonderfully balanced wine that tastes like you paid a fortune for it. This was my favorite wine of the night (which is saying a lot, considering how much I liked the Chianti).
We had chocolate almonds and apricots with this, but you could serve this with your holiday brisket or tenderloin and it will stand up just fine. Room temperature for this one.
And that was our Fall Red Wine Club! It was so much fun to try all of these interesting wines, and we didn't have a single dud among them. If you're looking for a wine subscription that will surprise you, let you try some new things, but still maintain a high quality, then you should check out 90+ Cellars. We can't wait to see what comes next quarter!
What's your favorite Fall wine? Let us know in the comments below!