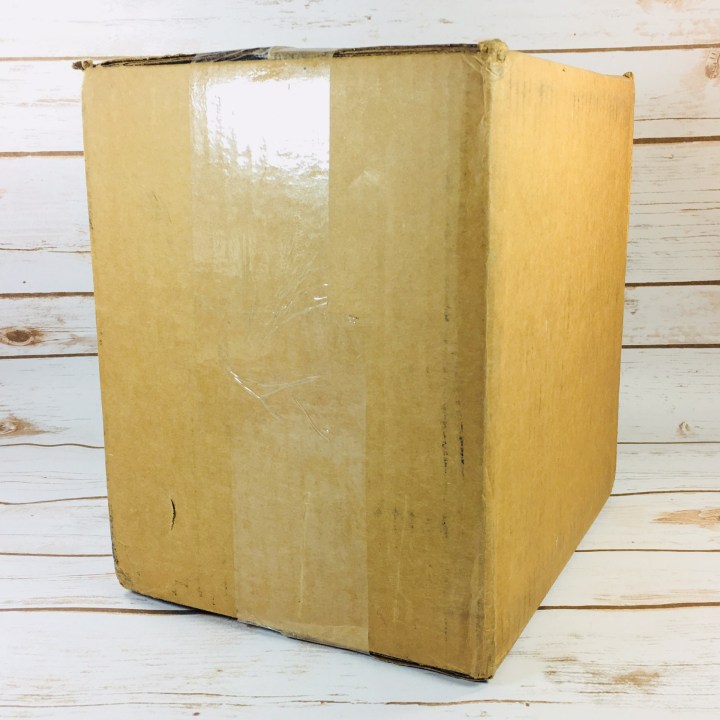 PrettyLitter sends a monthly delivery of cat litter right to your mailbox. This isn't any grocery store litter – PrettyLitter can help you keep tabs on your precious little kitty's health! The price varies depending on how many cats you have, but shipping is free and you can give it a try for 30 days and get your money back if you aren't satisfied. I'm reviewing the two cat subscription, which is $39 a month.
DEAL: Save 20% off your first order! Use coupon code HAPPY20.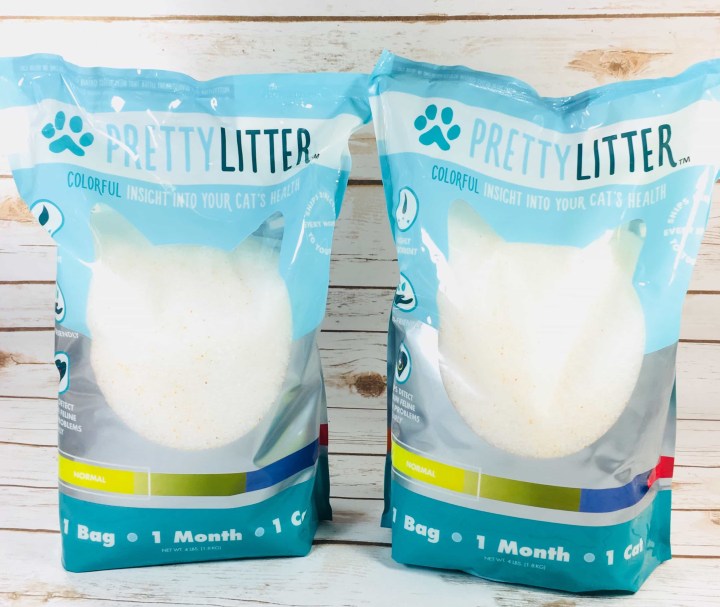 My PrettyLitter was sent in a brown box and I received two, 4 pound bags, which is enough litter for two cats for one month. You can choose your shipment based on how many cats you have. If you have only one cat, then you can sign up to receive 1 bag a month. More cats? Try bulk ordering to save a significant amount per month.
The back of the bag has usage instructions and tells you how you can monitor your cat's health based on the color of the clumps.
There was a card inside with info on PrettyLitter. It said to pour the whole bag in the box so we did, after cleaning it of course! I didn't encounter that mushroom cloud of litter dust that I usually get with my non-clumping cat litter.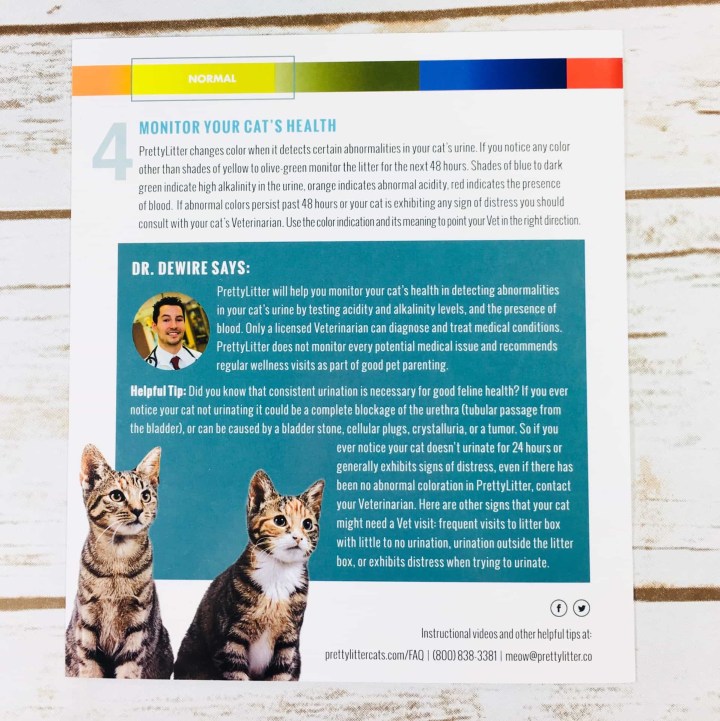 Here's the part that might help you help your cat – PrettyLitter changes color when there is something wrong with your cat's urine! This is not meant to keep your cat from having regular veterinary checkups, but can help you out between yearly visits.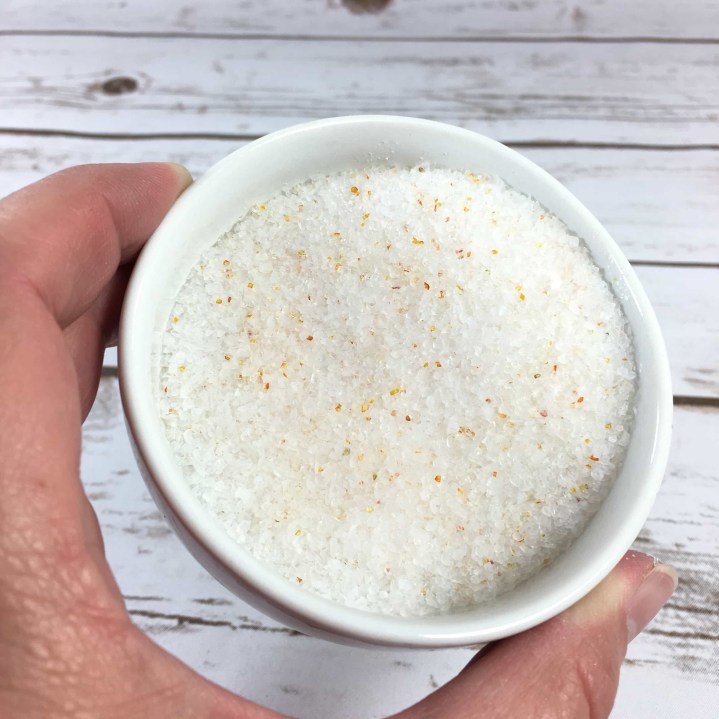 PrettyLitter really IS pretty! It looks like sea salt or sugar, but is highly absorbent and environmentally friendly silica. I didn't detect any scent in the litter at all. In fact, I didn't detect any scent 24 hours later when I scooped out the poop. I did remove a big clump of yellow-colored product (yay, my cats have normal urine!) but I think I was supposed to just mix it in with the rest of the litter, as removing it will cause the amount of litter to be quickly depleted and then it won't work well. 48 hours later and again, my house had no "cat box" smell and when I scooped the poop I couldn't smell a thing. Three weeks later I finally had to change the litter, but that was with two cats sharing one box, which means my two bags lasted 6 weeks, instead of only 4. This stuff is amazing! My house never smelled bad and all I had to do was remove the waste every day. After a week it was pretty smelly when I removed the clumps, but once I stirred it all around and replaced the lid there was absolutely no cat box smell. I was pleasantly surprised at how well PrettyLitter worked and plan on continuing to use it from now on!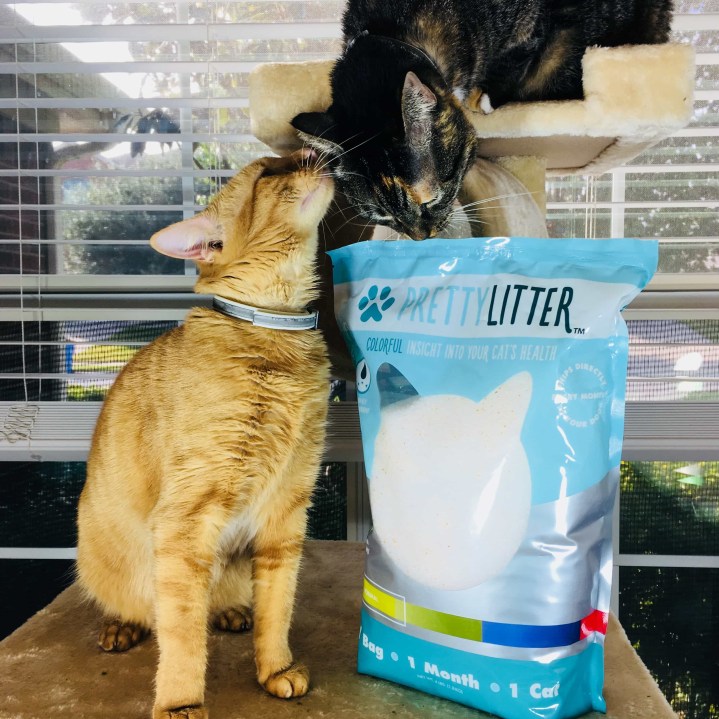 Hey Zoey, have you heard about PrettyLitter?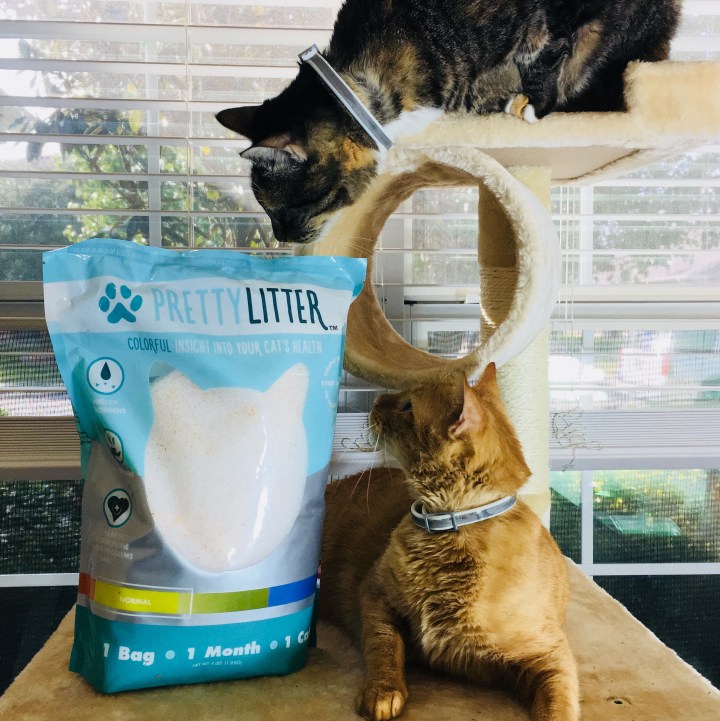 Nopes Sunny, let me takes a closer look!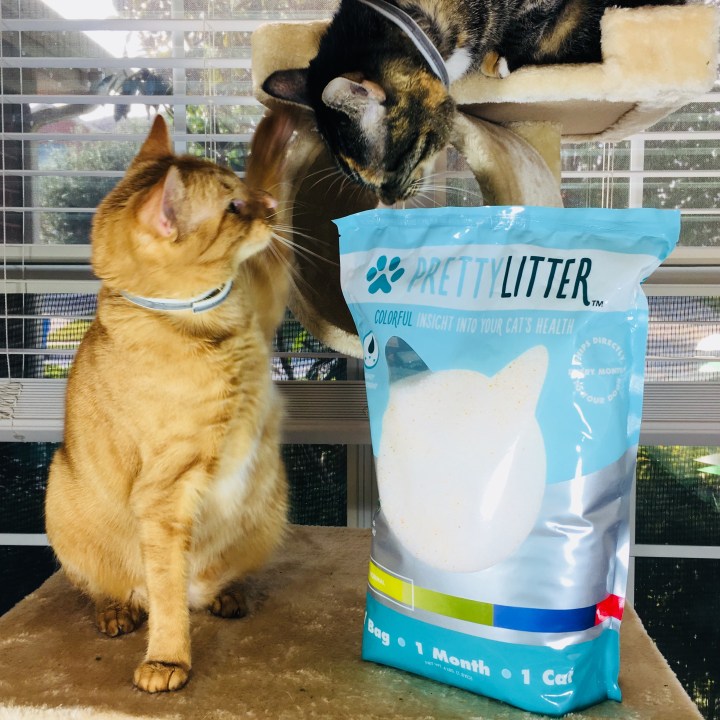 Hey, paws off, that's MY PrettyLitter!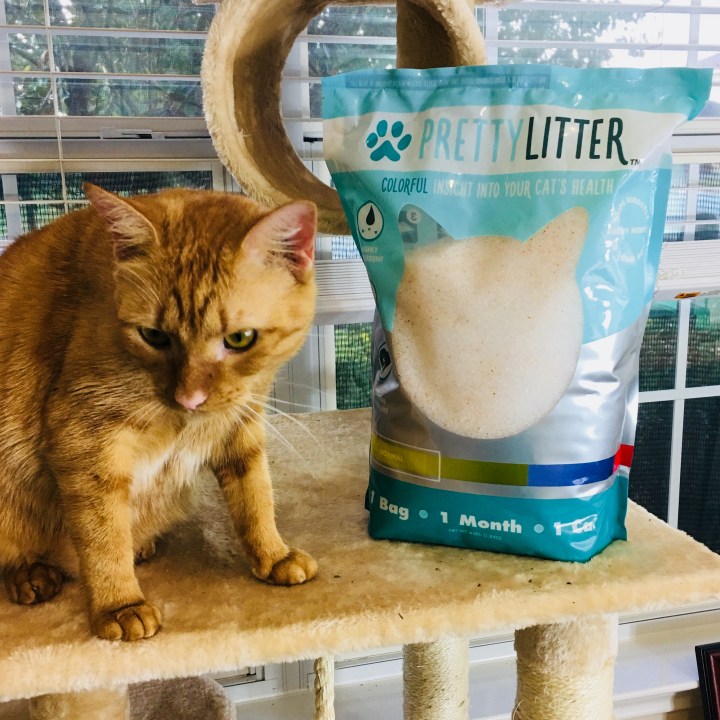 Get yer own bag!
Have your cats tried PrettyLitter? Let me know what you think!