TokyoTreat is a Japanese treat box that is shipped directly from Japan. TokyoTreat has three levels of boxes, which seems to be the norm with snack boxes. Shipping is included with the boxes ($14.99 for mini, $24.99 for regular, $34.99 for premium). For their third year, TokyoTreat has revamped their box — it's bigger in height and width but is shallower than the old box.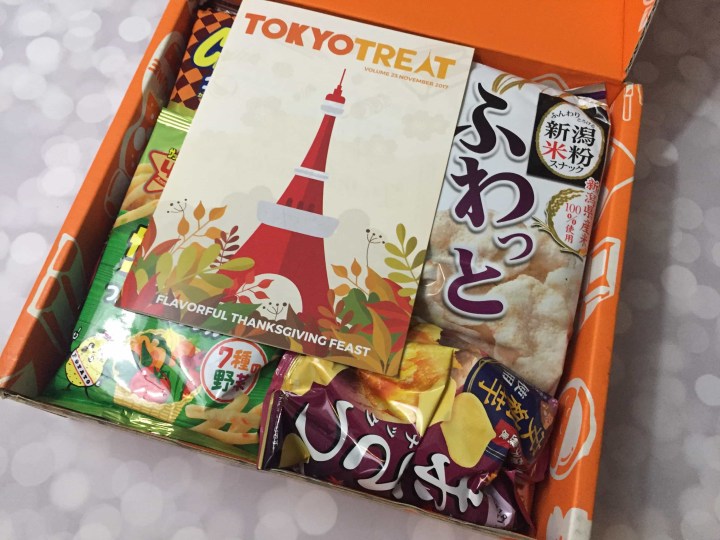 DEAL: Get $5 off for premium plan! Use coupon code SPECIAL5.
The TokyoTreat magazine includes the product information as well as information on Japanese culture, the monthly giveaway, instructions for the DIY kit, and other features.
Most of the popular snack boxes have this sort of tiered system with three levels of size.
Here's what's included in the small box!
Pocky Double Fromage — A cheesecake flavoured pocky made with super rich white chocolate.
Strawberry Ramune Candy — Mini candies with a strawberry soda flavour.
Calbee Otatsu Snack — I got a big bag of these in another snack box and LOVED them so I'm happy to see another bag. These are a sweet potato chip that are not too crunchy. I love them. There's a light salt flavour.
Dagashi Mix — A mixture of savoury and sweet snacks! Tokyo Treat now gives an English listing of snacks included in the mix, though they do note replacements are possible. Includes: Marshmallow twist, sweet potato snack, cheese umaibo, cola gummy, yakisoba snack.
The regular box contains everything above, plus: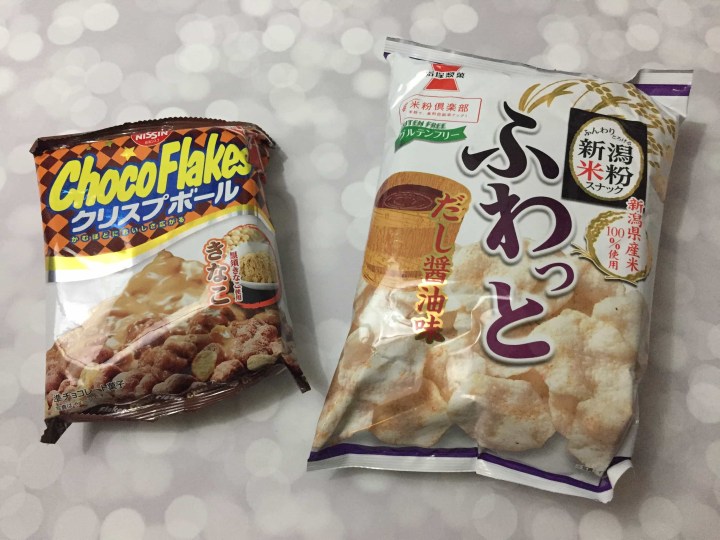 Choco and Kinako Balls — Puffed rice crisp balls with chocolate and kinako, which is toasted soybean flour. It has a chocolate and nutty flavour.
Super Light Rice Crackers — A snack from Niigata! Soft rice crackers that have a dashi soy sauce flavour. i really enjoyed these.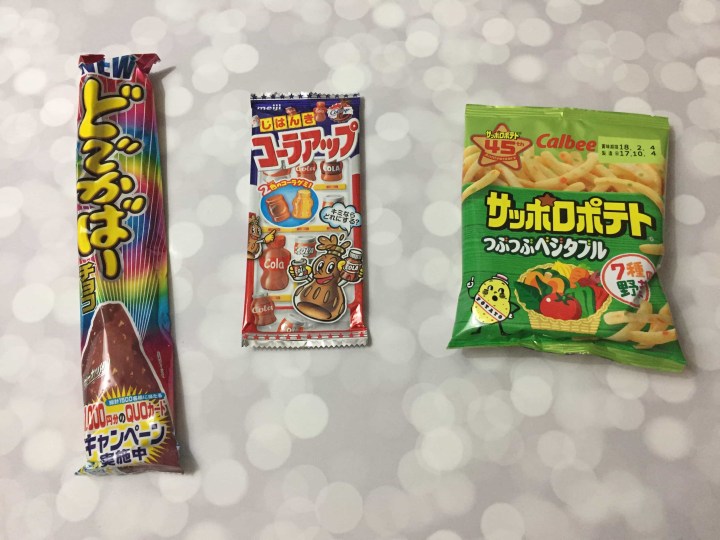 Giant Chocolate Snack — A giant corn puff with peanuts and milk chocolate!
Cola Gummies — I looooove cola flavoured gummies so I was happy to see these. It's an assortment of gummies with cola flavour.
Multi Veggie Sticks — Deliciously crunchy and lightly seasoned veggie sticks. Beet, carrot, spinach, pumpkin, and red bell pepper. I'm pretty sure I've had these before but they were just as tasty as I remember.
And the premium box includes everything above, plus: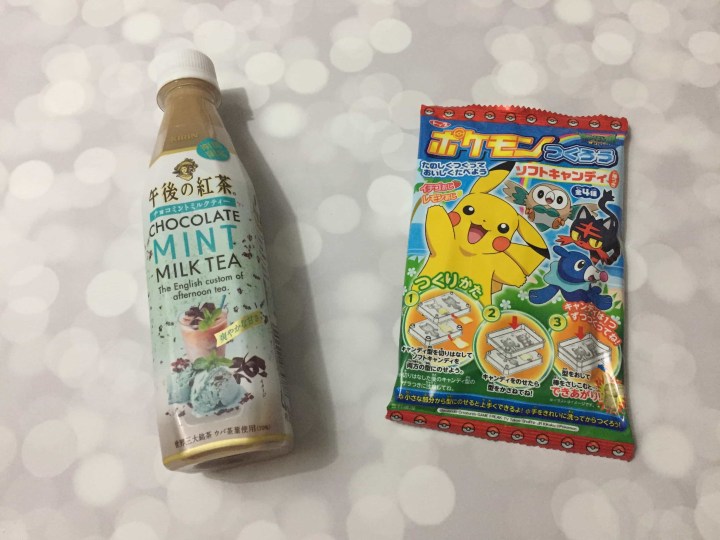 Chocolate Mint Milk Tea — I think this might be my favourite drink that TokyoTreat has ever sent. Take black tea, make it nice and milky, then add chocolate and mint… and serve it cold. It's like mint chocolate chip ice cream!
Pokemon DIY Candy Kit — An adorable candy kit featuring Pokemon shaped molds to make soft candy.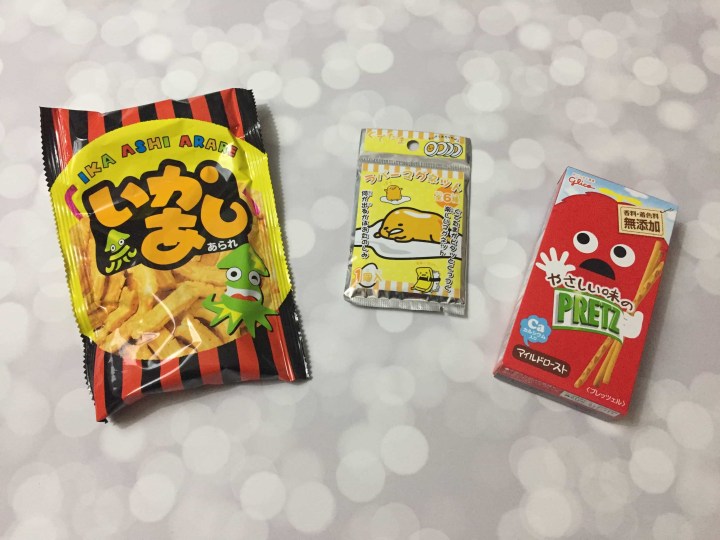 Squid Crackers — I don't like squid so I won't be sampling these but they feel nice and crunchy!
Gudetama Rubber Magnet — A blind packaged magnet featuring everyone's favourite lazy egg!
Pretz Mild Roast Flavour — Pretz is Pocky's savoury sister and it's pretzel biscuits. This seasoning is a savoury flavour.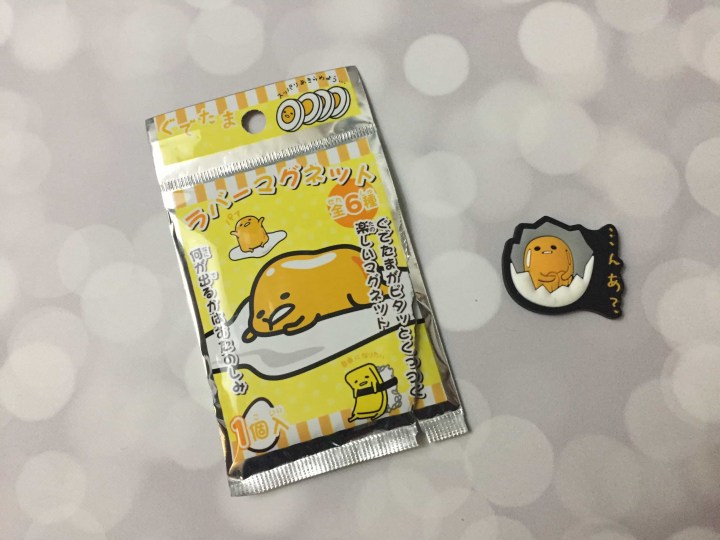 Love how cute this magnet is!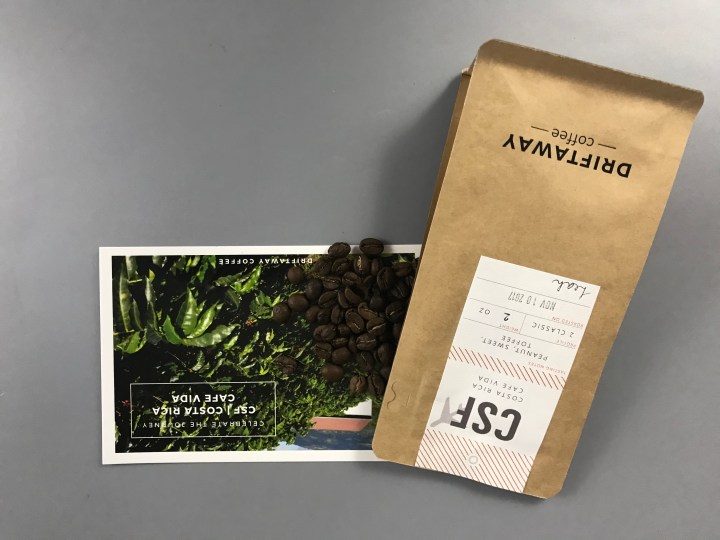 This is one of my favourite Tokyo Treat boxes to date! So many delicious snacks and I loved the drink so much!
What did you guys think of this month's Tokyo Treat?
Visit Tokyo Treat to subscribe or find out more!