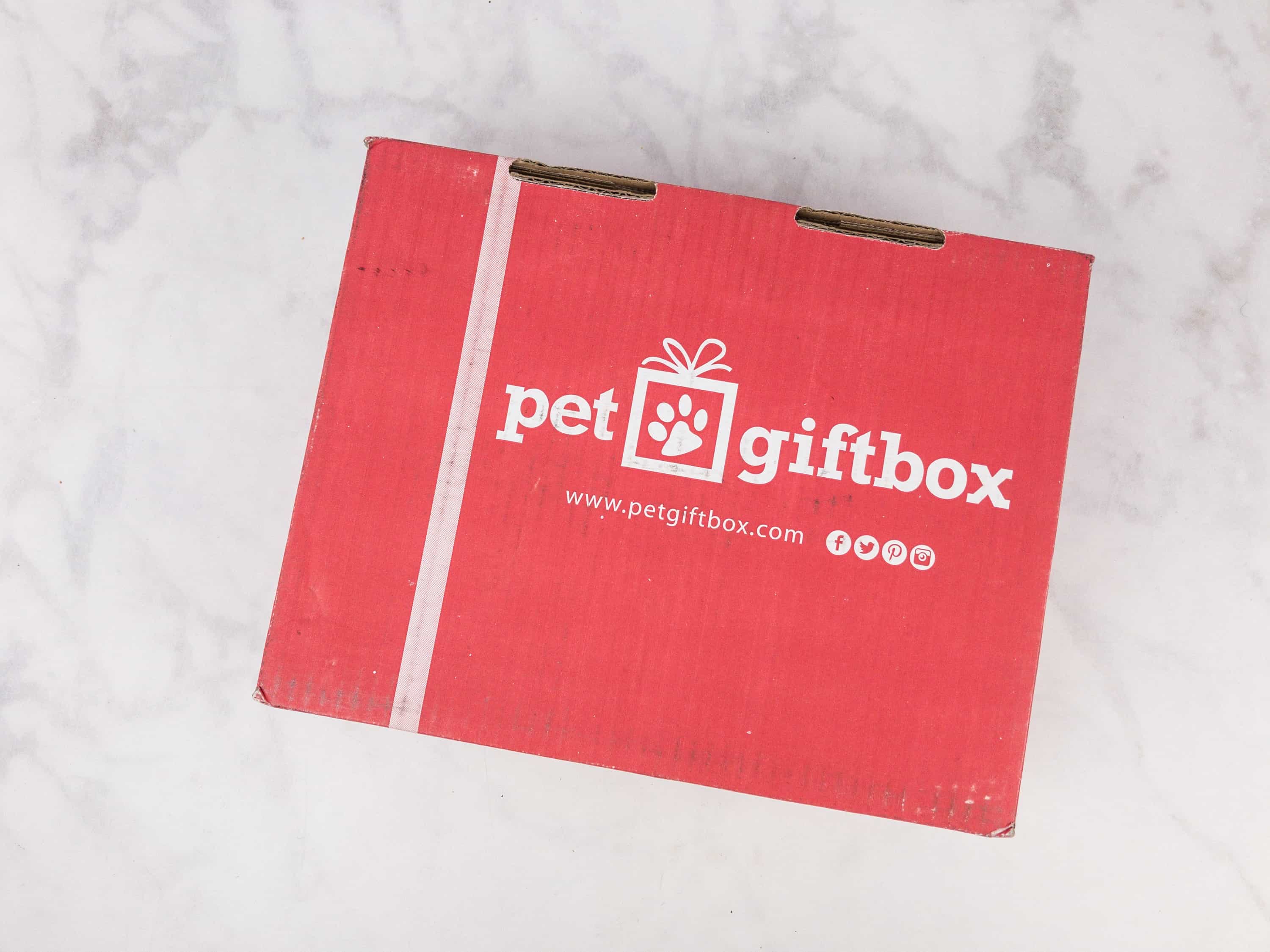 PetGiftBox is a monthly subscription box for dogs or cats. A selection of toys, treats, chews and accessories are included based on your pet's size. With each purchase you can earn points to redeem for free boxes and other great goodies. Plus, each purchase helps feed 10 rescue pets.
PetGiftBox costs $28.99 for a 1-month subscription.
DEAL: Save 50% on your first box! Use coupon code HELLOSUB50.
October theme was "It's Howl-O-Ween Time!"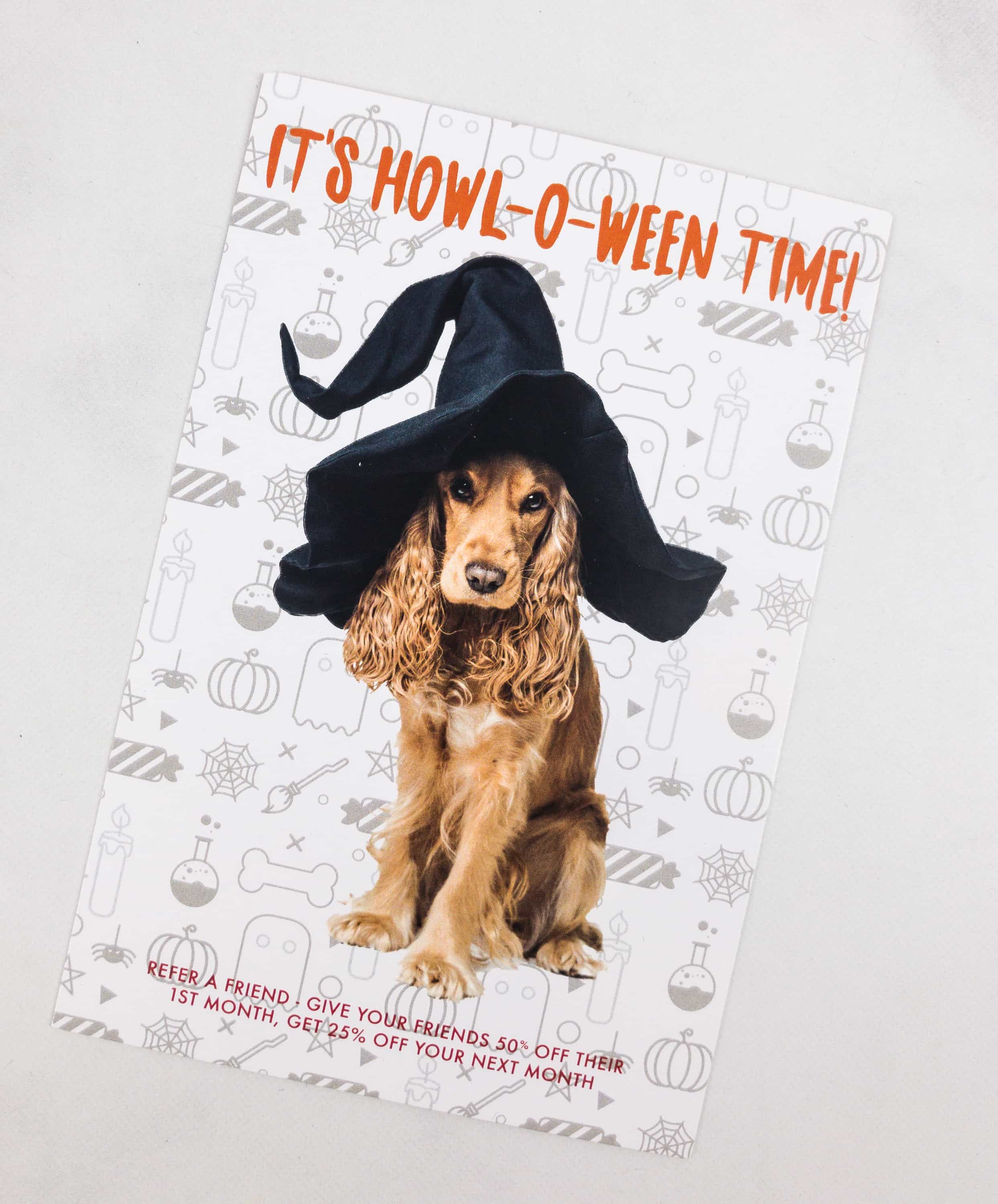 PetGiftBox also has a refer-a-friend scheme.
All of the items in our October PetGiftBox!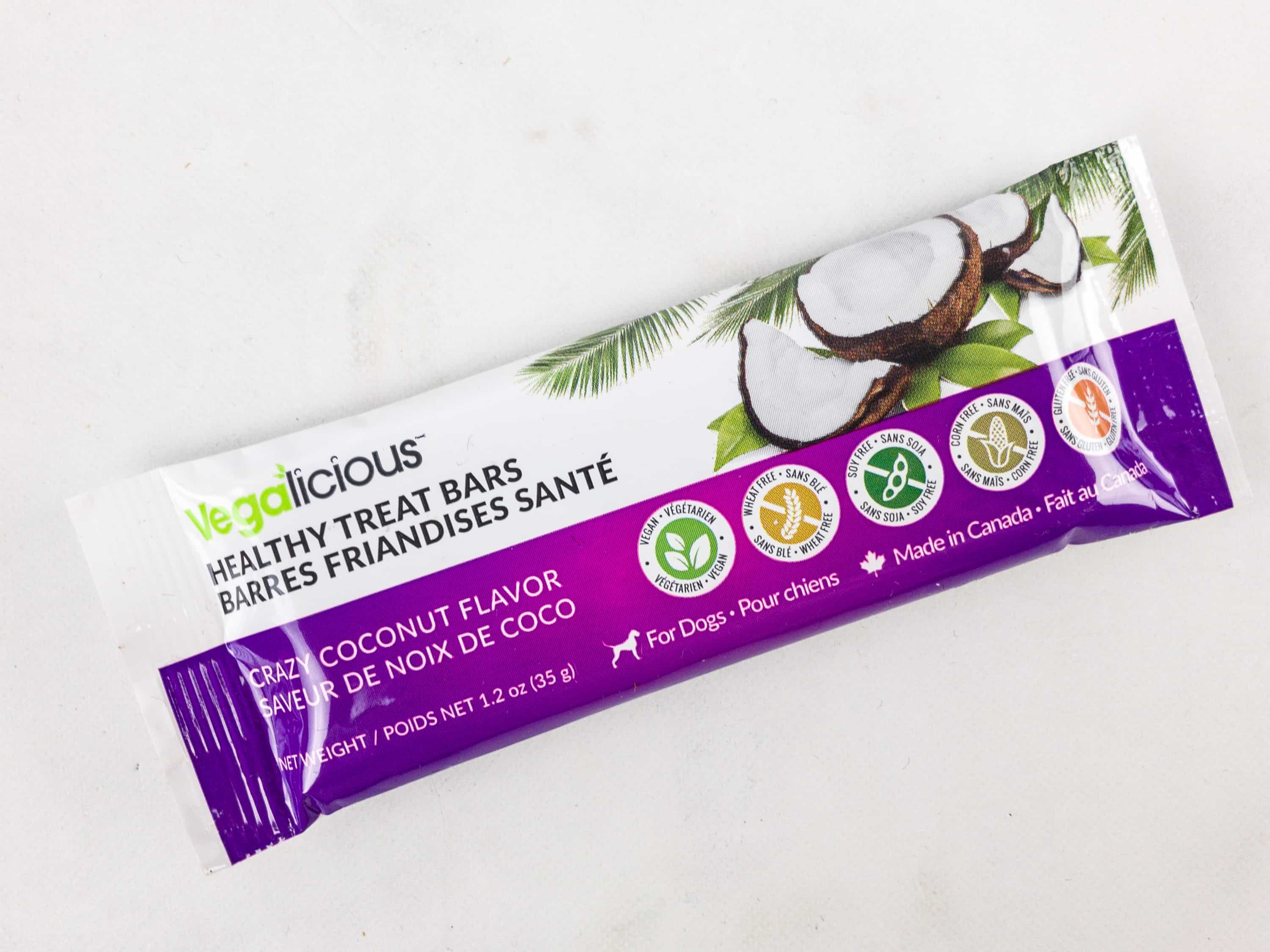 Vegalicious Healthy Treat Barz Crazy Coconut Flavor ($2.99) This healthy treat bar is the perfect "candy bar" for dogs. Great whether as a snack or as a reward. We received the coconut flavor, and there are two other varieties available: apple berry burst and peanut butter blast.
It's crumble-free! Yay to less mess when feeding the dogs!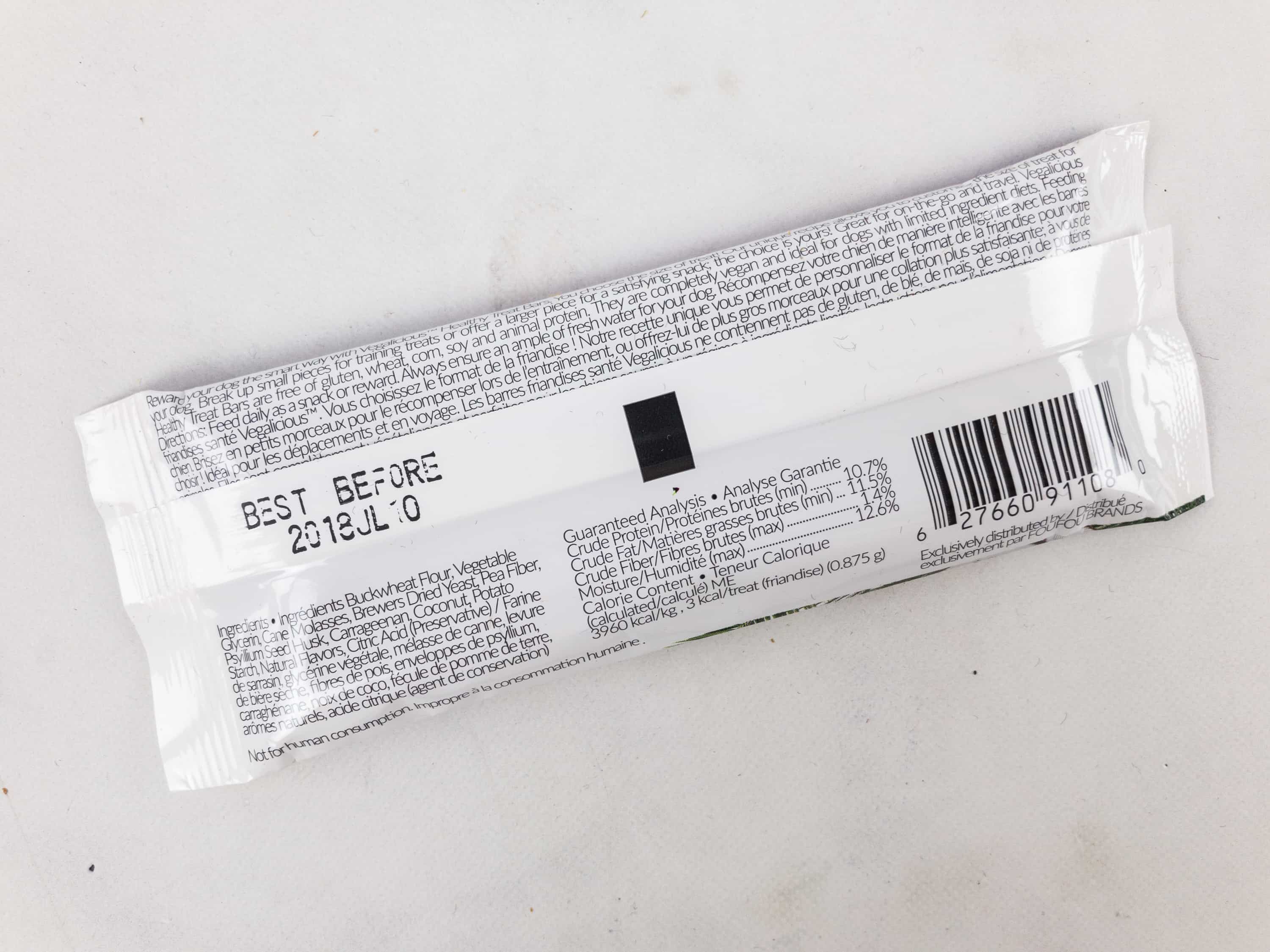 It's made from natural ingredients including buckwheat flour. And it's good until July 2018! That's quite a long time, but our pups have already gobbled everything up even before we knew it.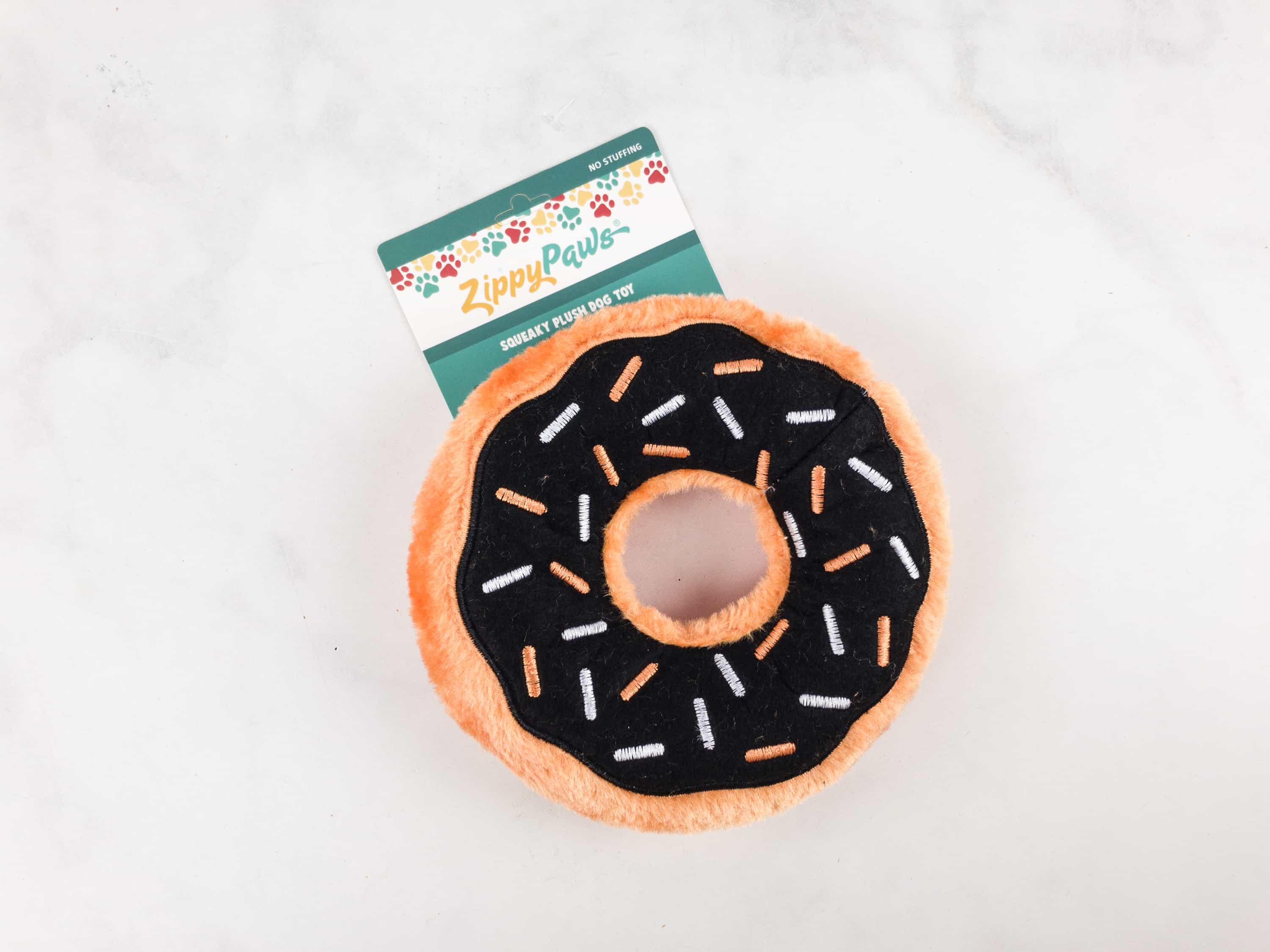 Zippy Paws Donutz Pumpkin Spice ($7.99) The only kind of donut that is good for the pup.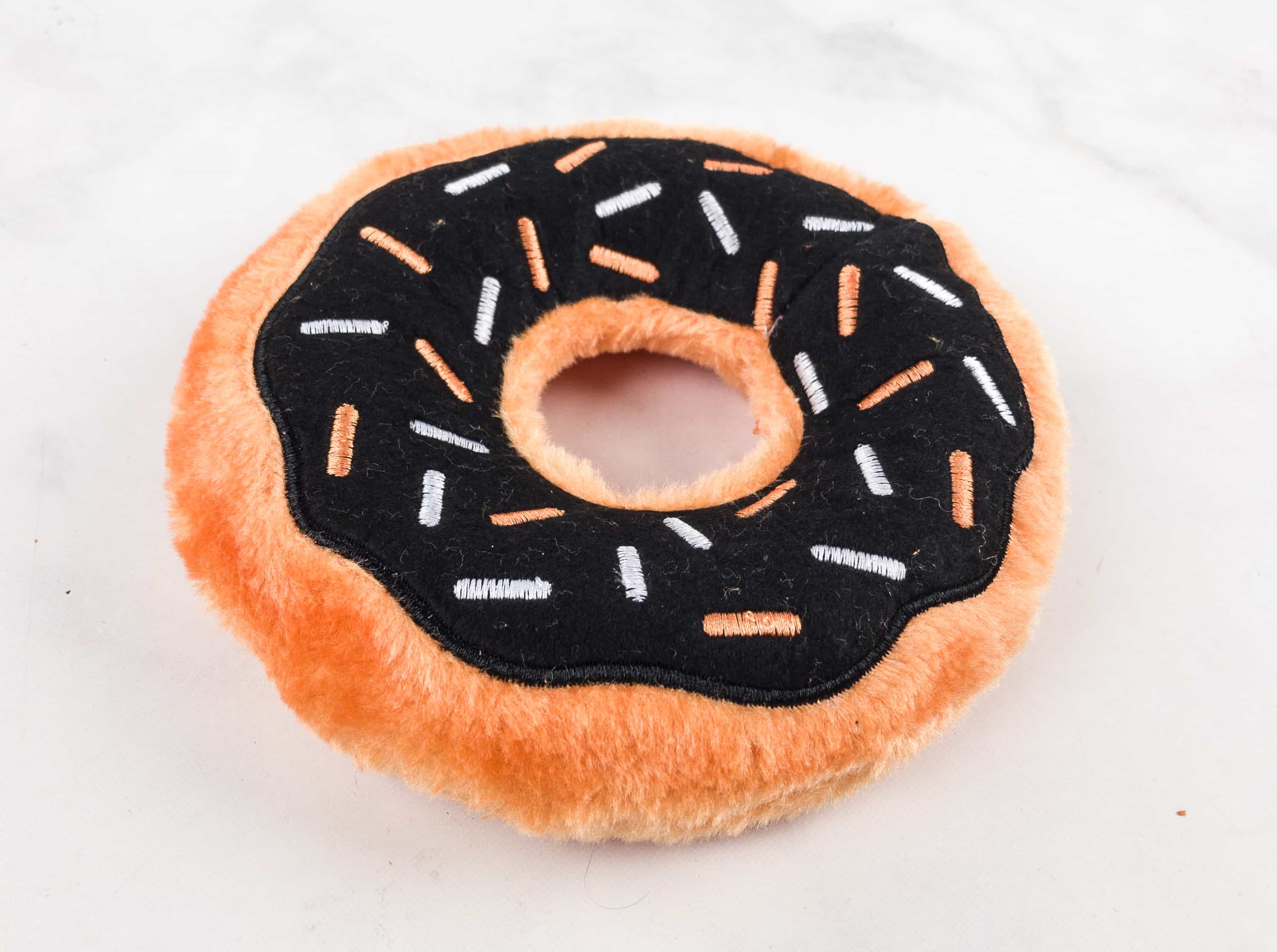 This stuffing-free plush toy is all squeaky and cuddly. It's even pumpkin spice themed! Dean's totally wild about this one and will even take his treats and put them in the hole as a bizarre little snack dish.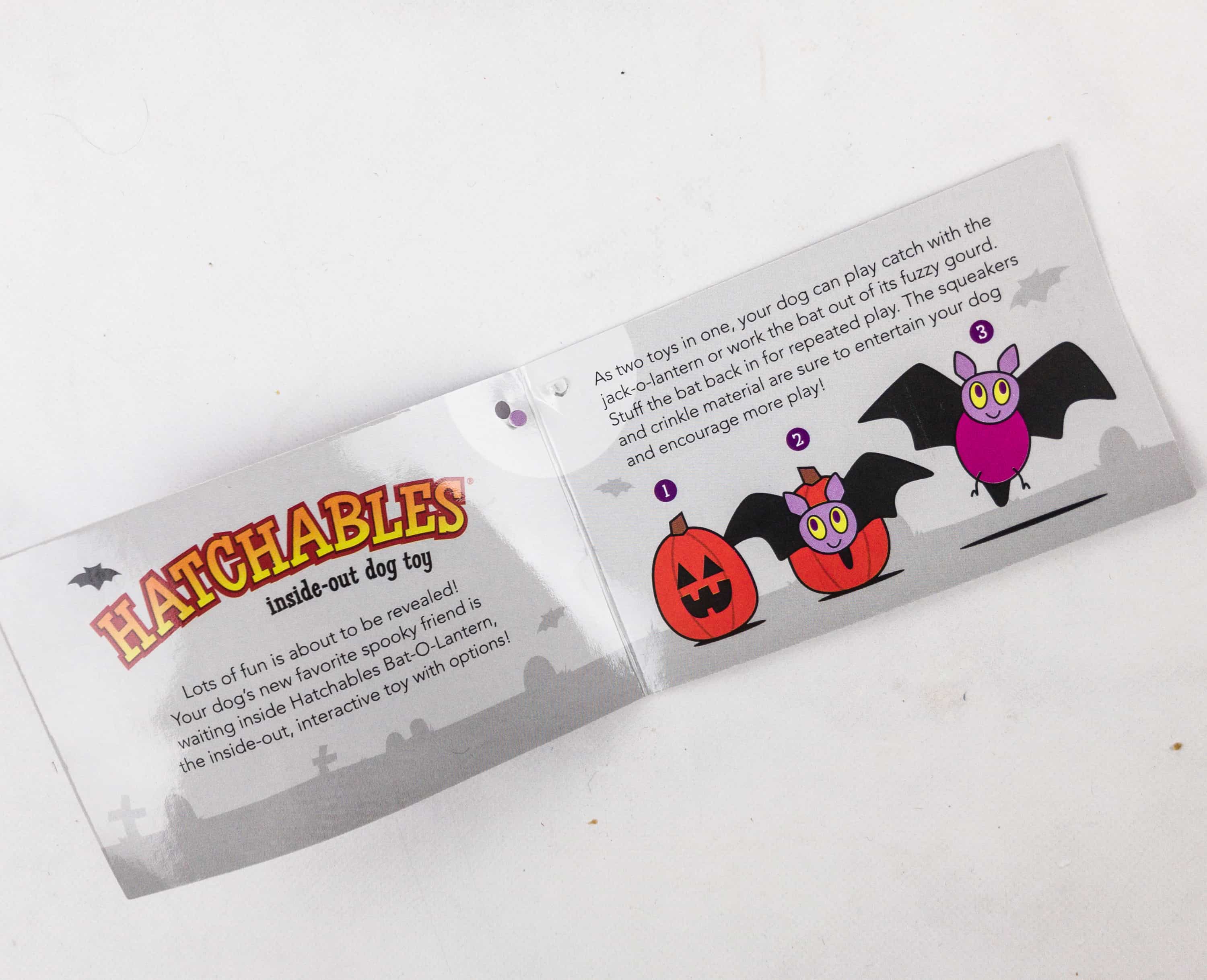 Hatchables Interactive Hide And Seek Bat-O-Lantern Plus Dog Toy ($10.99) It's two toys in one!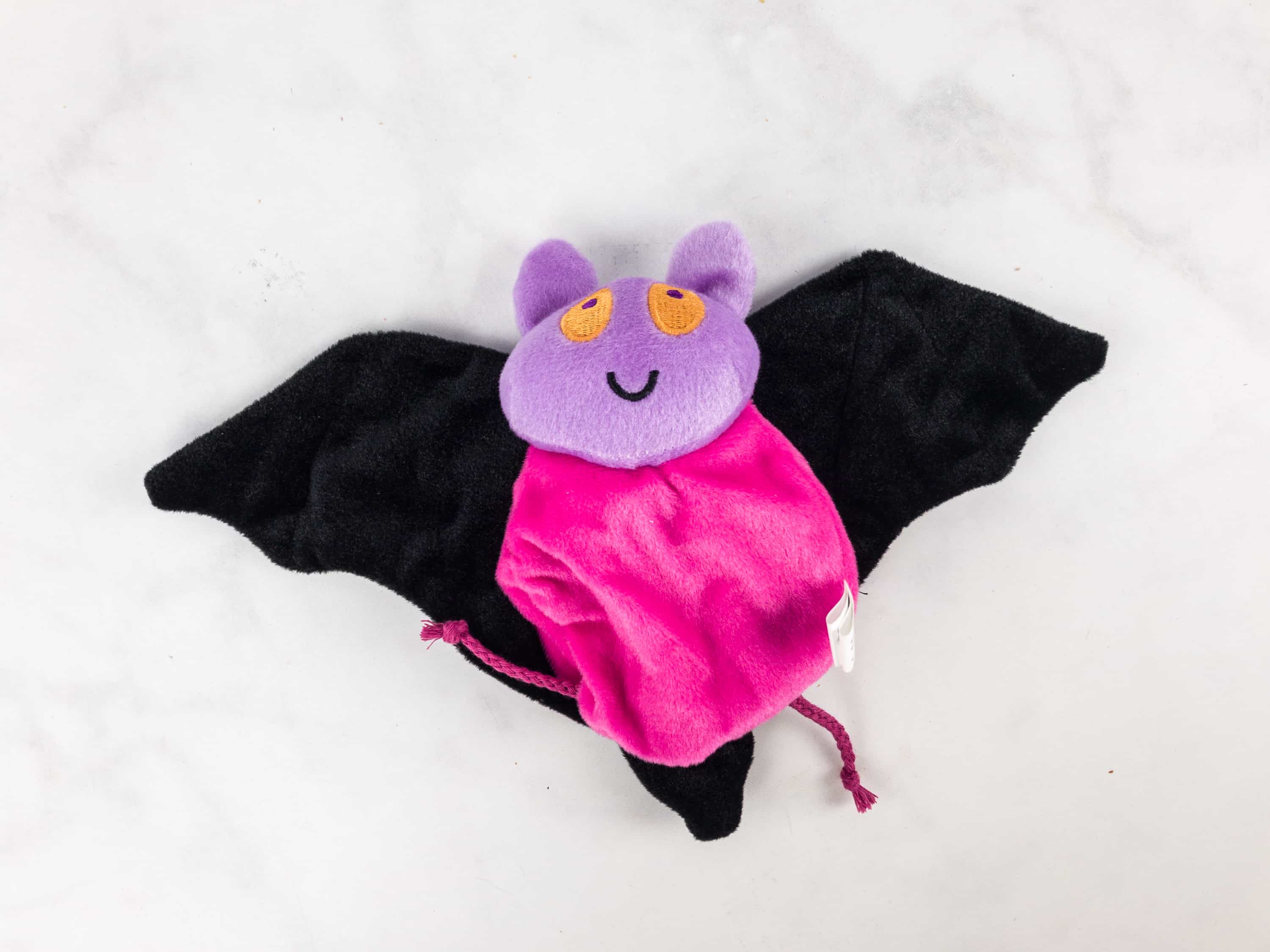 Here's its first form, a bat.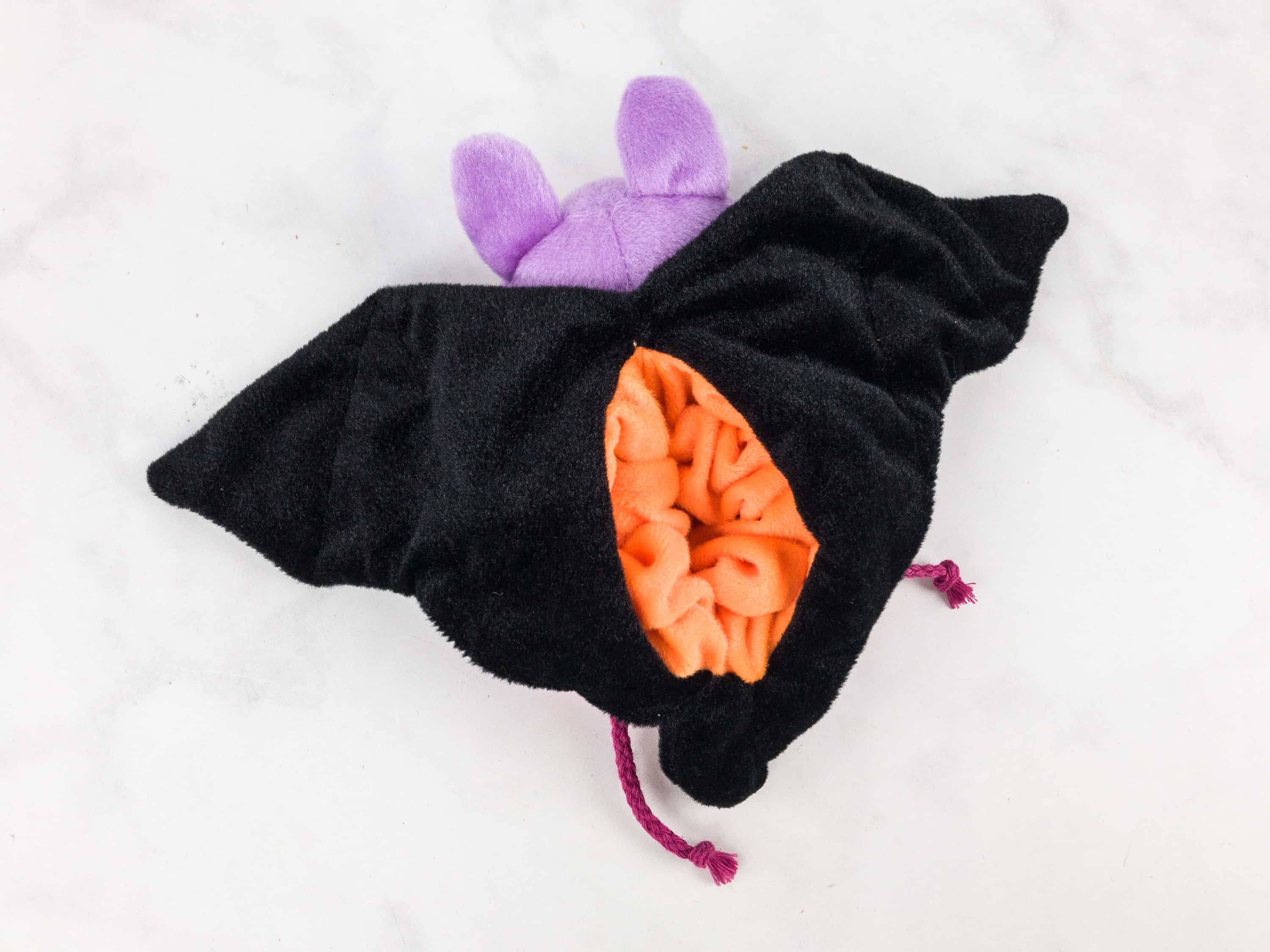 You can put treats inside the bat's pocket for a more fun playtime!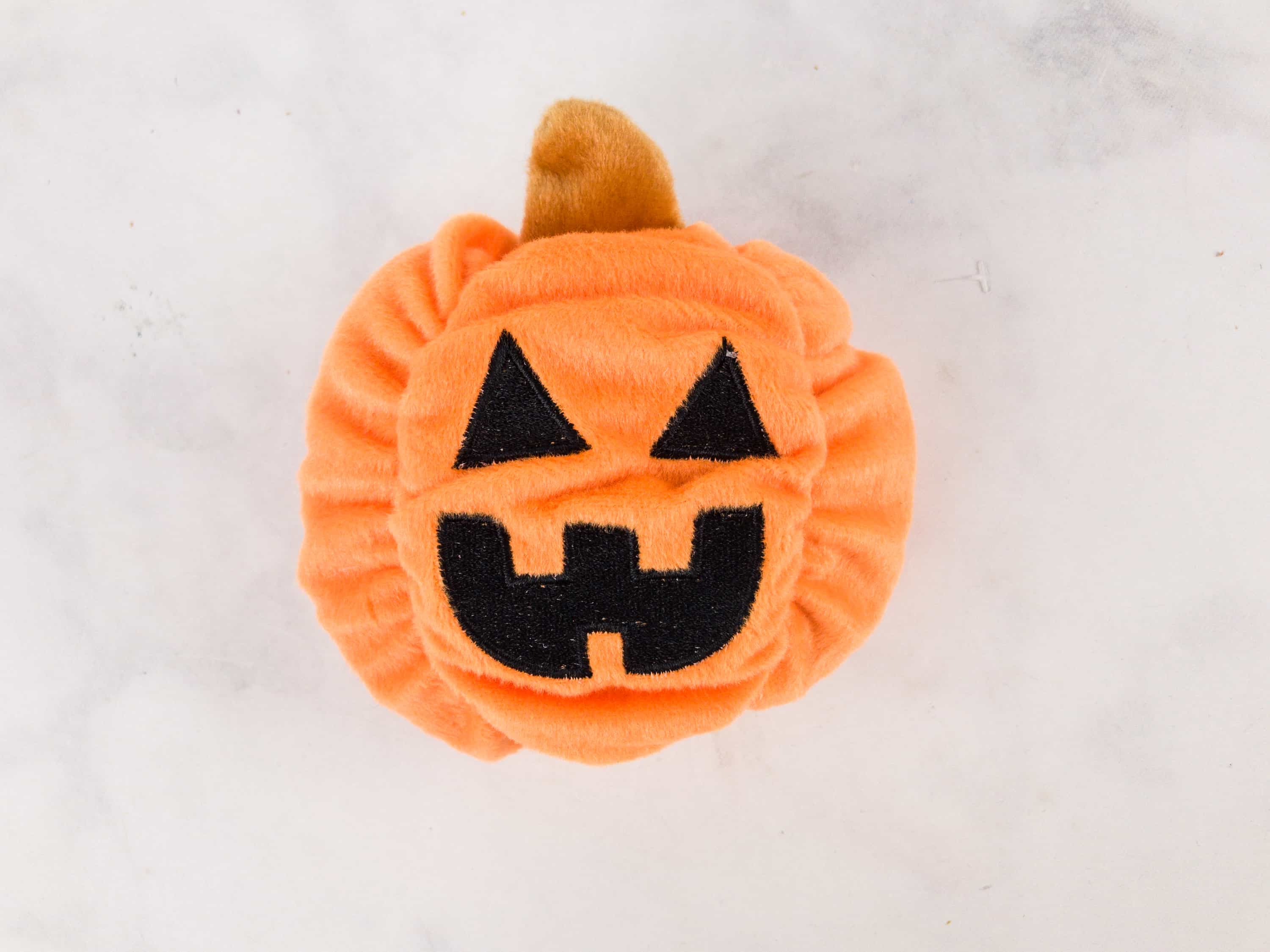 When turned inside out, the toy becomes a pumpkin.
It's both a trick and a treat for our furbabies! Dean has also not allowed this toy to be packed up with the other Halloween items. It's a new fave!
Bone Polish Spooky Treat ($?) For treating and polishing the dogs' pearly whites.
It will also freshen their breath, thanks to mint extract and parsley.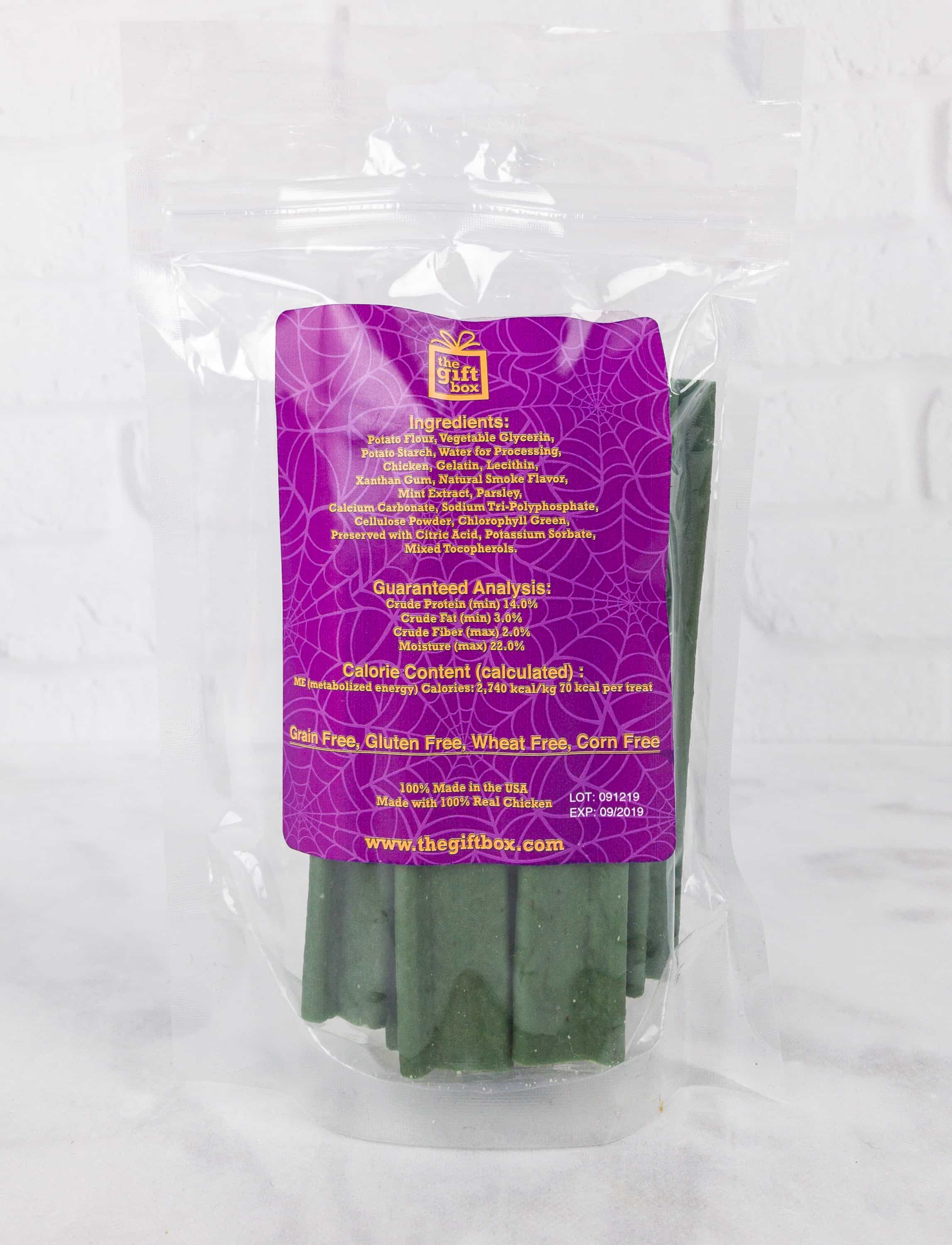 It's 100% made in the US. Grain-free, gluten-free, wheat and corn-free too!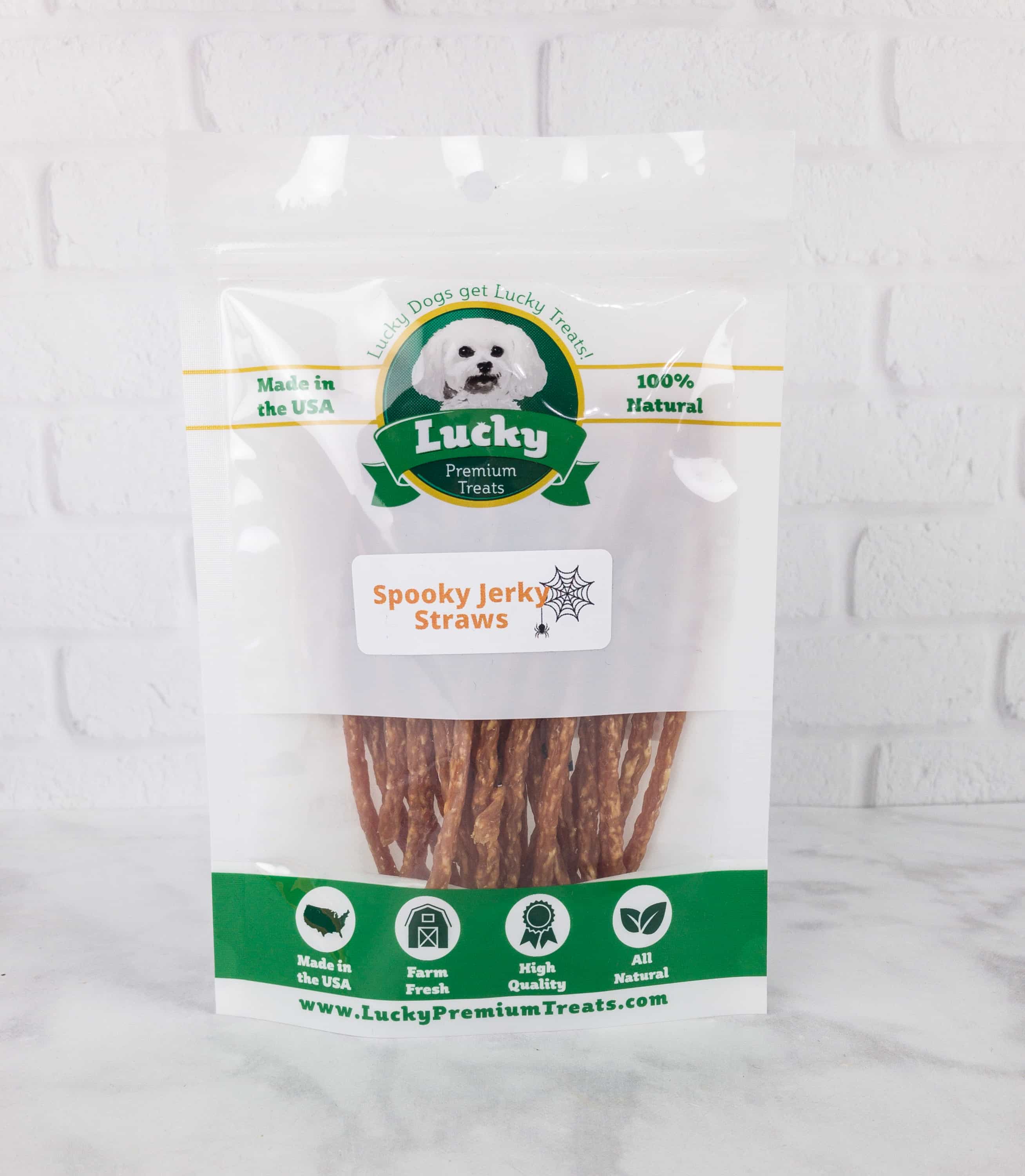 Lucky Premium Treats Spooky Jerky Straws ($?) Lindy loved these uniquely shaped jerky thin straws!
It's made from 98% fat-free chicken breast.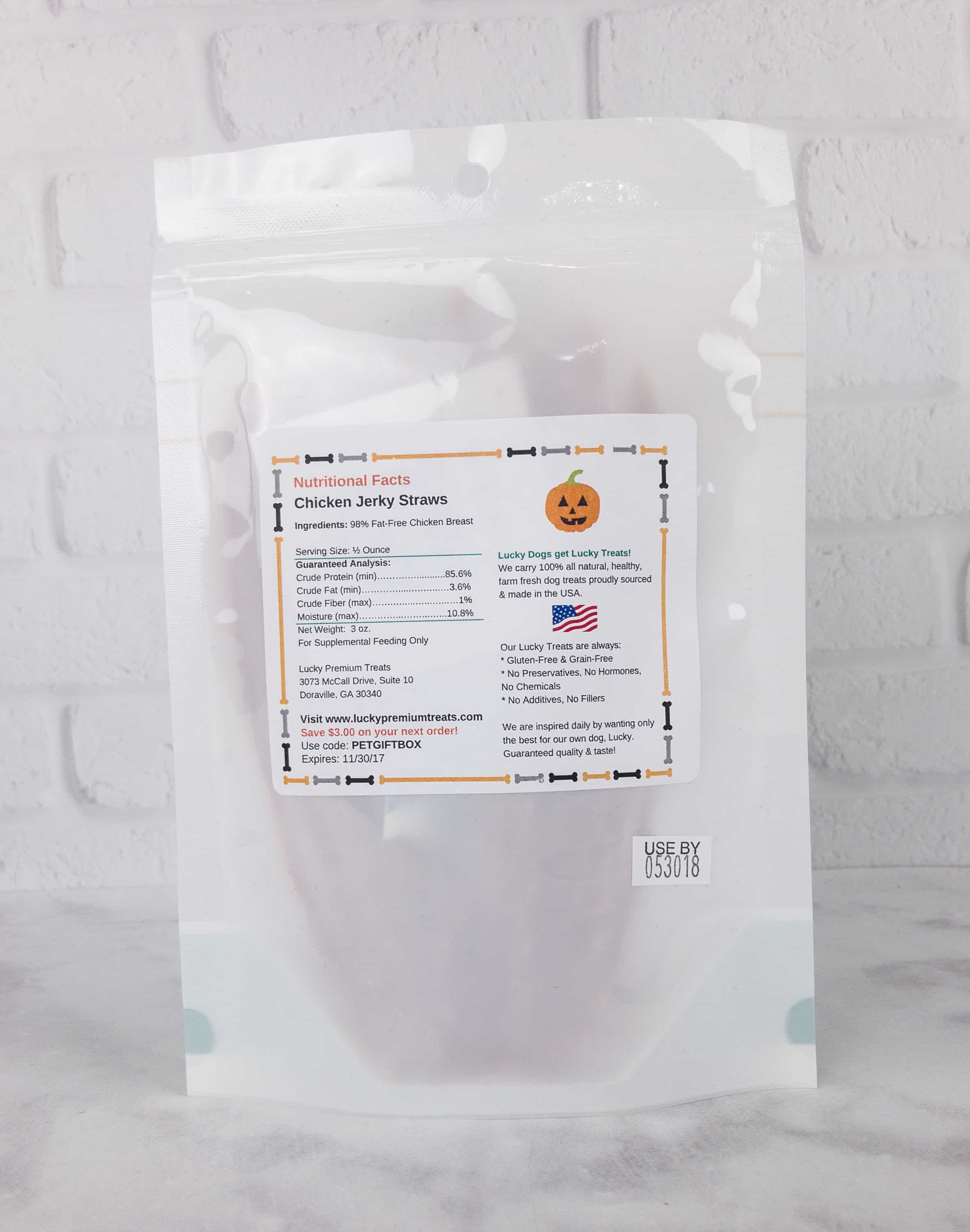 Gluten-free and grain-free! No preservatives, hormones, chemicals, additives, and fillers too. We won't feel guilty giving them to our girl because we know they're all-natural and totally safe.
Lastly, here's Dean nibbling on a jerky and looking oh so cute with his pumpkin spice donut!
This month's PetGift Box was quite a treat. Dean was very pleased with the snacks and he had a lot of fun with the toys! We're also overall impressed value-wise and content-wise. It's a worthy subscription that never fails to deliver cool toys and yummy but safe treats. Already looking forward to the next one!
What do you think of this month's PetGiftBox?