The Magic Mini Mystery Box is a monthly delivery of expertly curated miniatures and gaming accessories for Dungeons & Dragons, Pathfinder and other fantasy gamers. A standard box contains a minimum of 4 miniatures plus other fantasy gaming accessories. Each box is priced at $34.99 per month.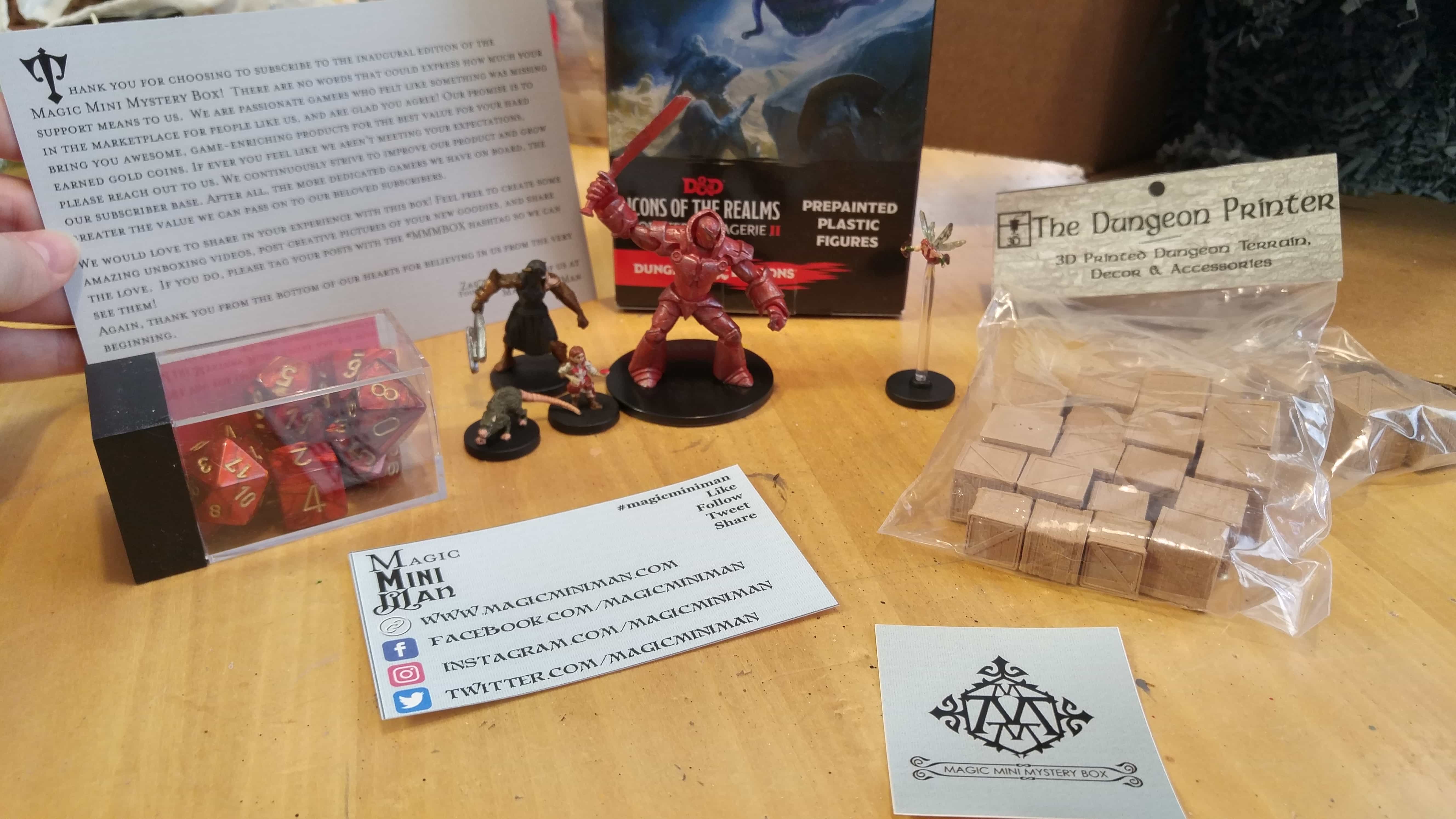 Everything in my Magic Mini Mystery Box! This is the first, "inaugural" box, and this subscription is already showing a lot of promise.
DEAL: Get $6 off your first month! Use coupon code HELLOCOUPON6OFF. Valid on all subscriptions for first-time subscribers.
D&D Icons of the Realms: Monster Menagerie 2 Booster.  Pre-painted sculpts made of plastic that represents challenges for your heroes to overcome, and allies to fight by your side.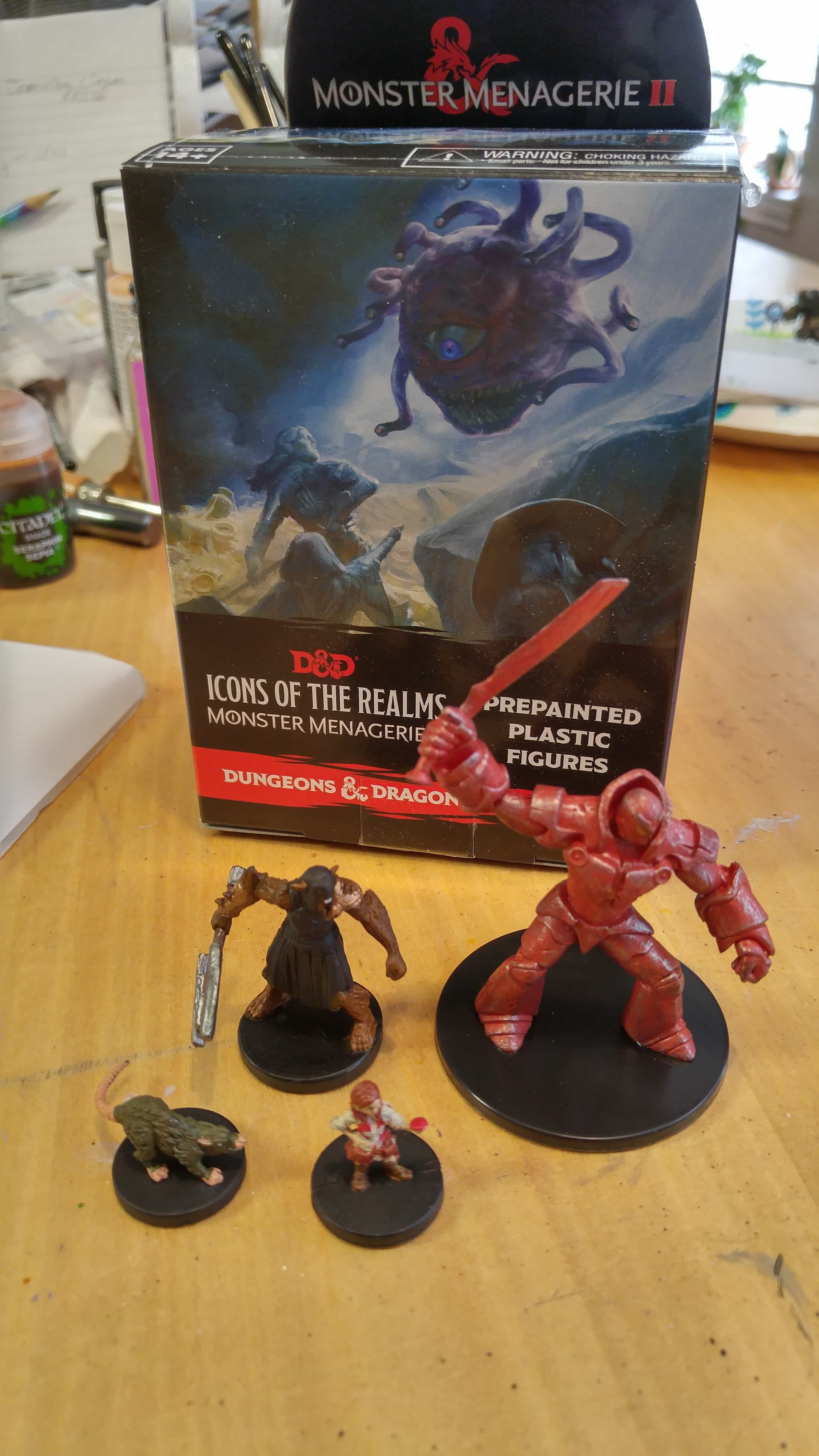 This box includes 4 figures: Bugbear, Iron Golem, Giant Rat and Halfling Rogue. Boxes in the Monster Menagerie II series contain four figurines randomly selected from 44 possibilities ranging from common to ultra rare.
Iron Golem. This kind of golem from the game has a humanoid body made from iron. This iron golem carries a short sword on one hand. Iron golems cannot speak or make any vocal noise, nor have a distinguishable odor. This is an uncommon figure.
Bugbear. The Bugbear is a goblinoid creature, and they live a life of survival, often becoming rogues. They look like hairy, feral goblins and take their name from their noses and claws, similar to bears.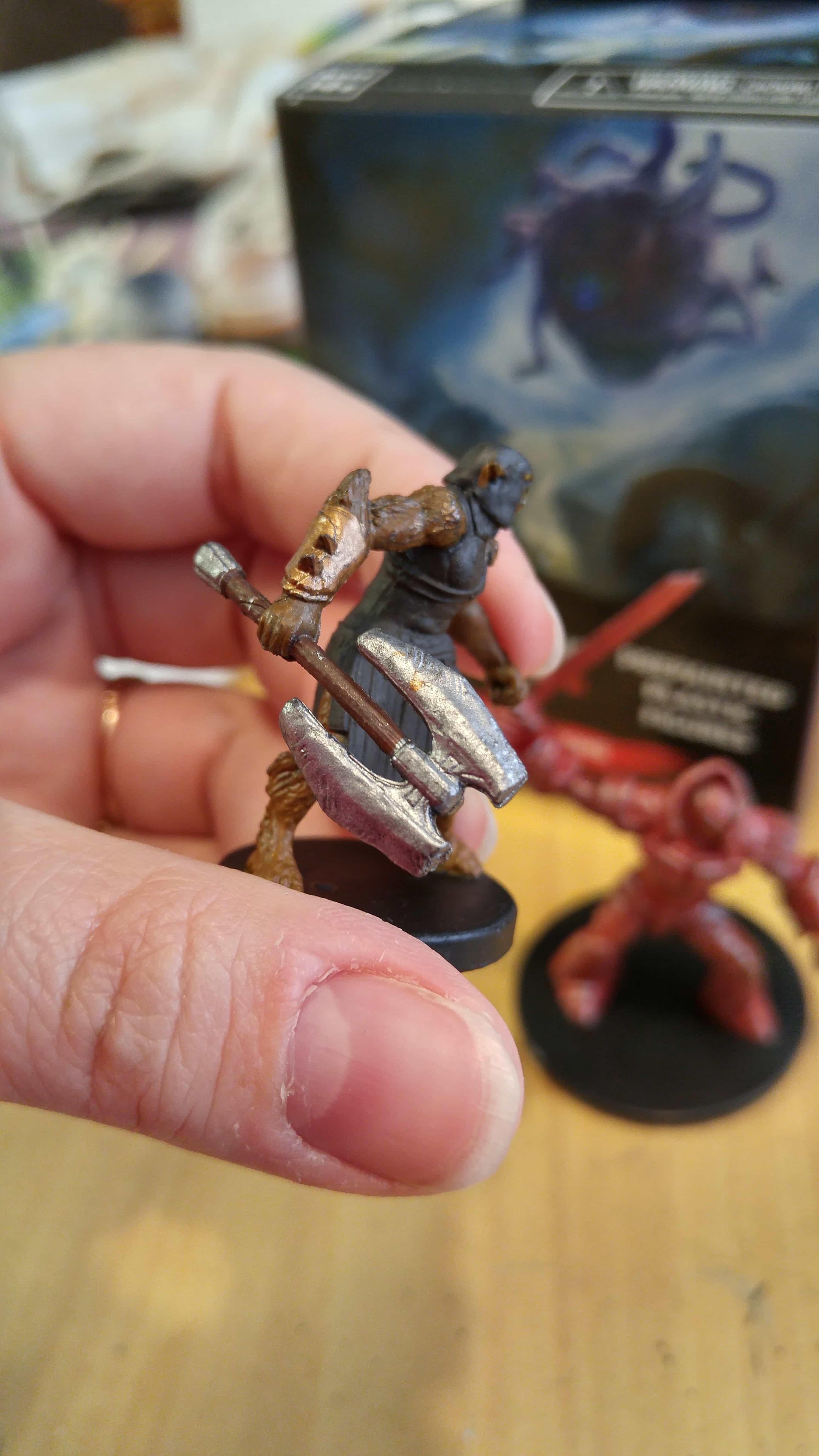 They armor themselves with a variety of gear from fallen enemies, and most of these are second-rate and in poor condition or repair.Though the bugbear with a standard axe is a common find, this battle axe wielding variant is uncommon!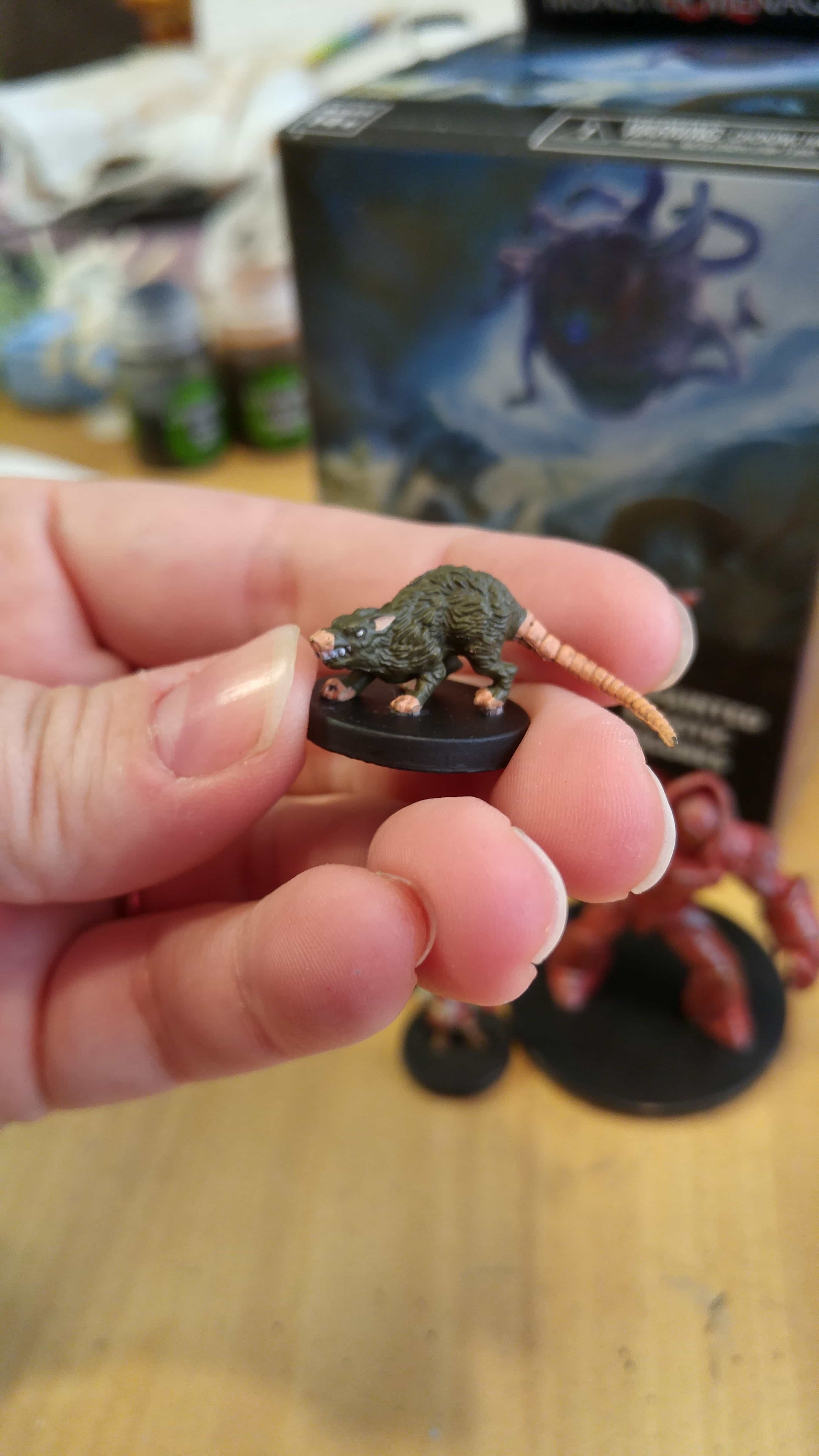 Giant Rat. Another monster from the game, the giant rat, is the nemesis of all 1st level players/adventurers! It is a common draw.
Halfling Rogue. Another common figure, these "good folks" from the game are quick and dexterous humanoids with quick reflexes and an ability to recover easily from sudden danger.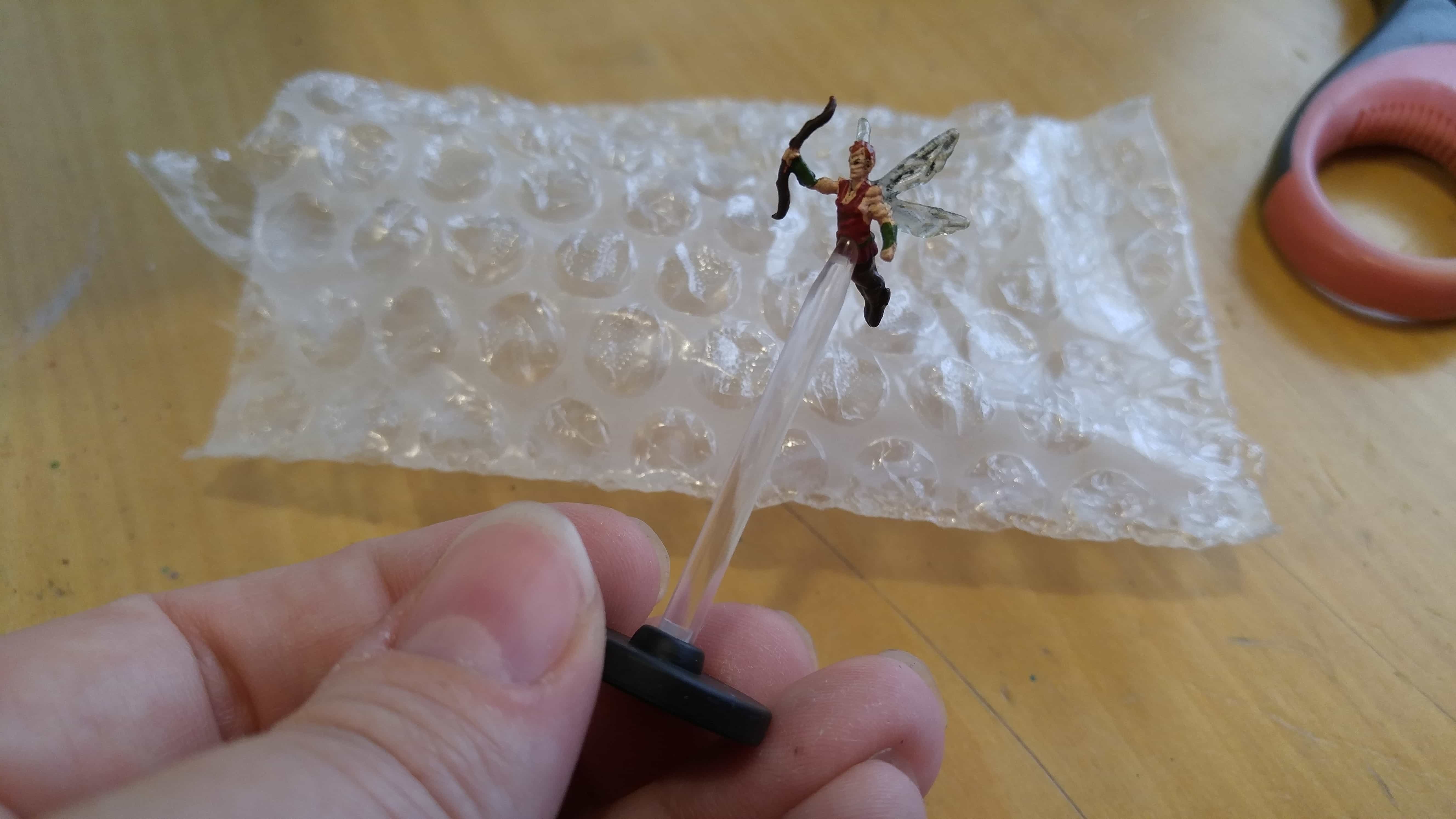 Our box also included this winged guy, though he doesn't appear as possibly draws within any of the sets of the Icons of the Realms series. Sword and Spear Sprites, however, are possible draws within the Storm King's Thunder set, and they have identical physiology and dress, so I have to conclude that he is an Archer Sprite.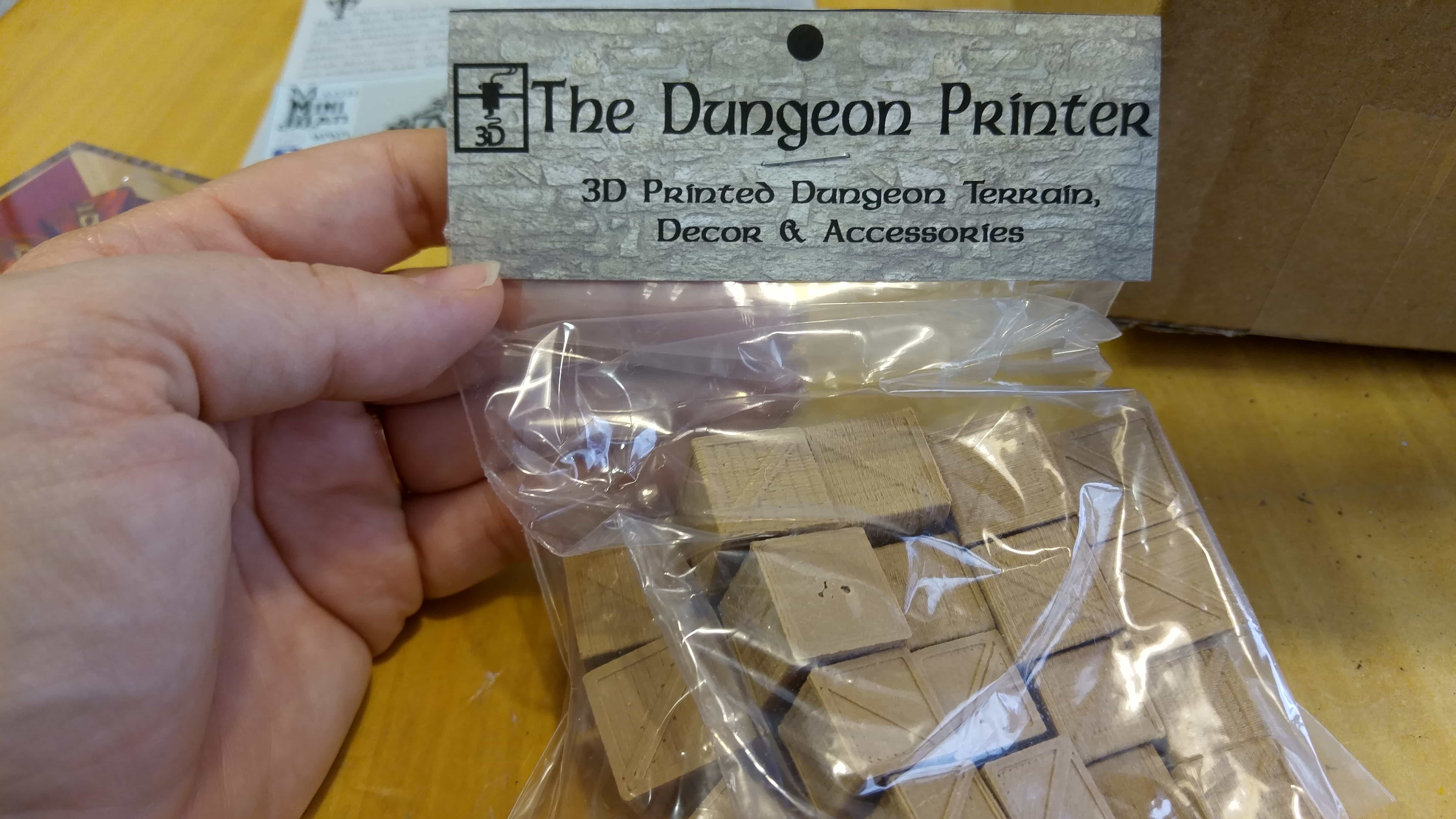 The Dungeon Printer 3D Printed Dungeon Terrain Decor & Accessories. These light brown miniature crates are perfect for Dungeons & Dragons and other games that need miniature terrain.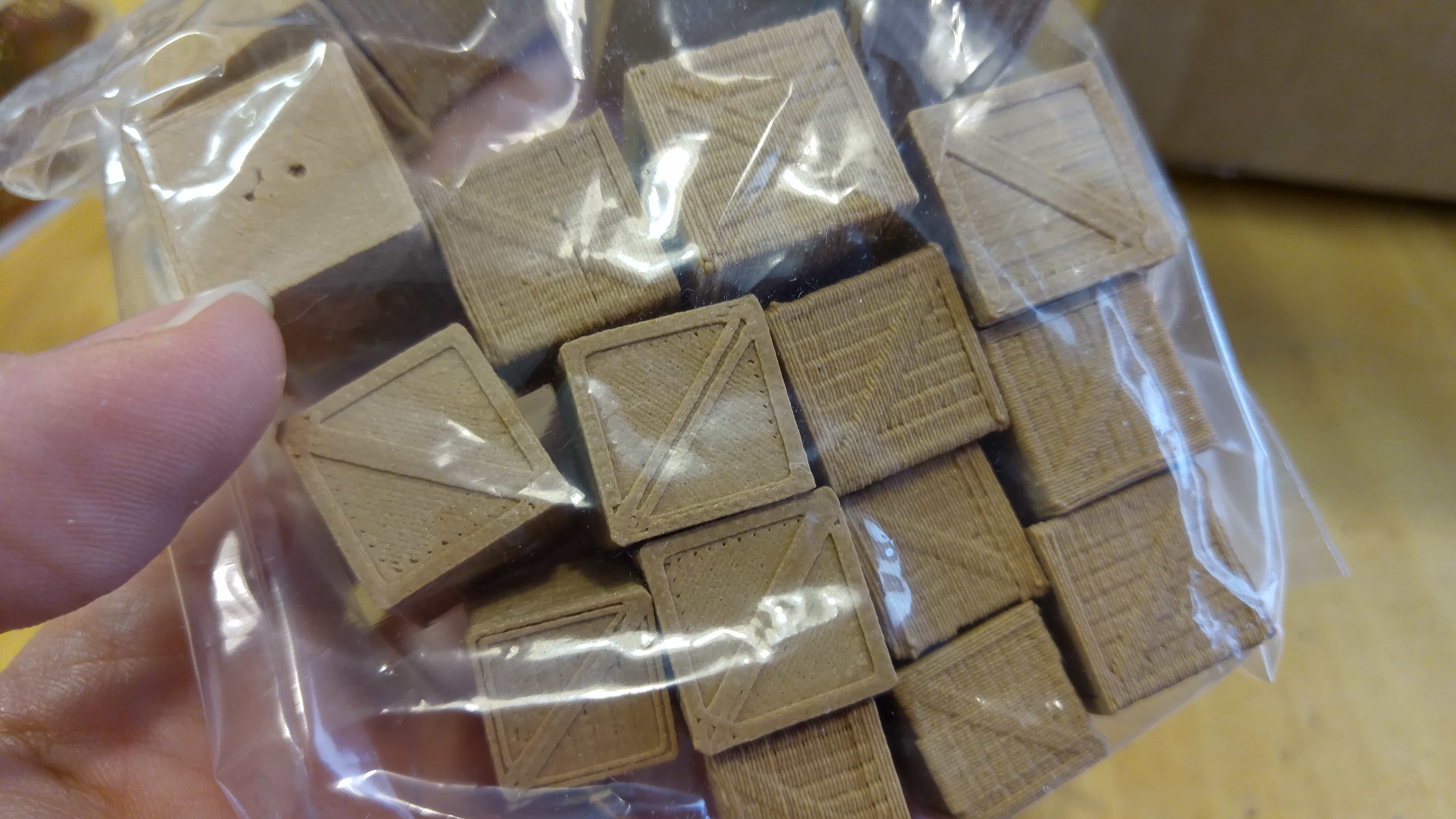 These crates can be used immediately without painting needed, but if you want to paint these little crates, they take the paint remarkably well.
And you'll get different sizes too, from small to large! You can see the artifacts left from the printing process, with the 3D printing clearly being used for reasons of novelty rather than precision.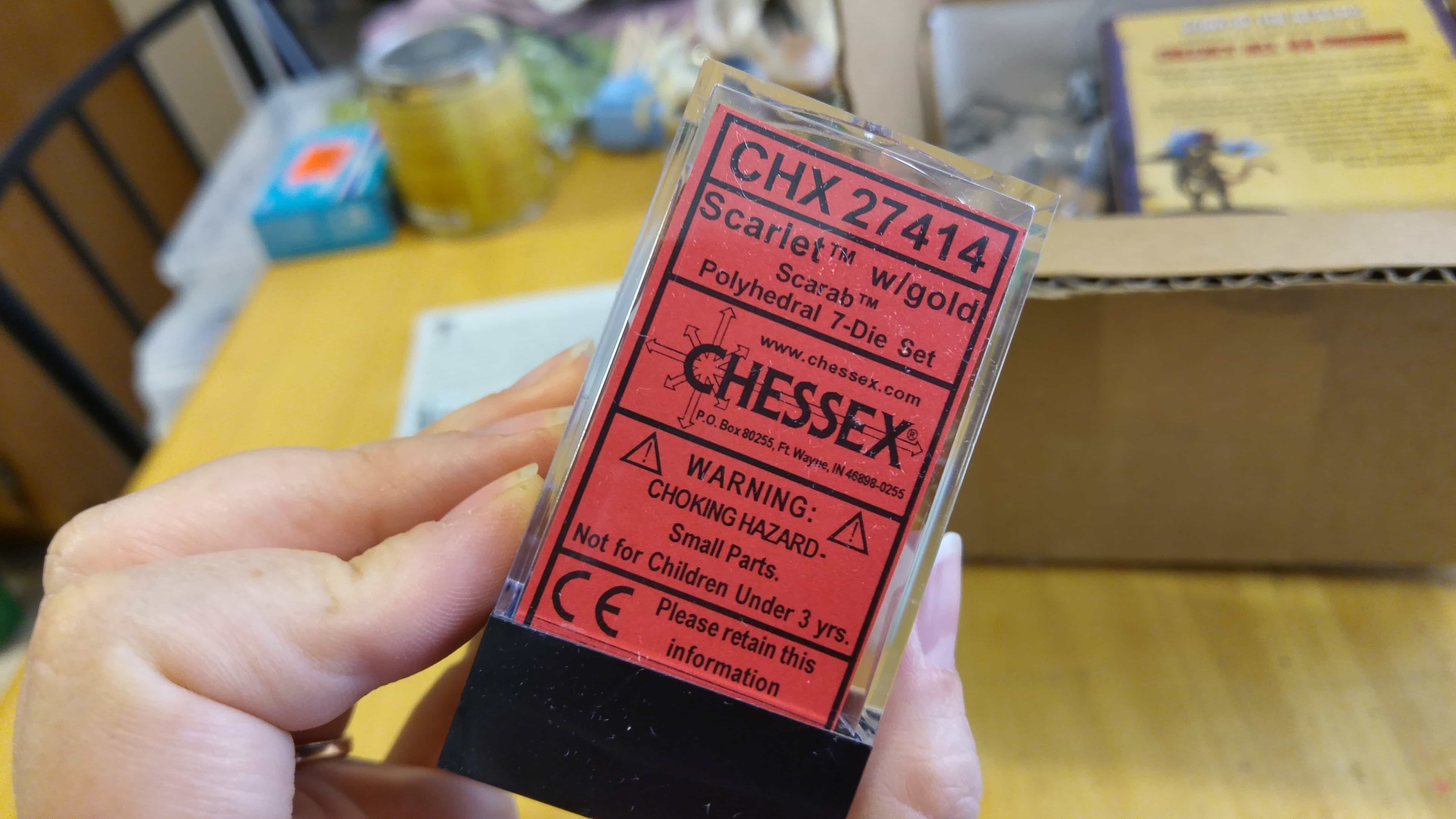 Set of 7 Cube Scarab Dice Set Scarlet with Gold. The mystery box also included this 7 dice set for a more fun gaming experience.
Dice set includes 7 dice. 1 each of d4, d6, d8, d10, d12, d20, d10 percentile – a complete standard dice set (made standard because of D&D). These really look cool!
This month's box of gaming accessories is perfect for Dungeons and Dragons fans. The mini-figures that come in this box are impressively detailed and already painted. It's a great thing they included accessories for the terrain, too. Also, the dice are really the coolest-looking dice I've ever had. The box is also a really good deal — the figures retail for about $15, the dice for $10, and the terrain is likely $5-$10, plus the bonus Sprite. The retail price of the included items alone has to be almost the cost of the subscription. Magic Mini is an awesome subscription and a must-have for D&D and other miniature fantasy game fans.