Loot Gaming is a monthly subscription box from Loot Crate featuring collectibles, apparel, accessories and more from the biggest and best video game universes. Each box will have $60 in items, plus a booklet/mini-mag and pin.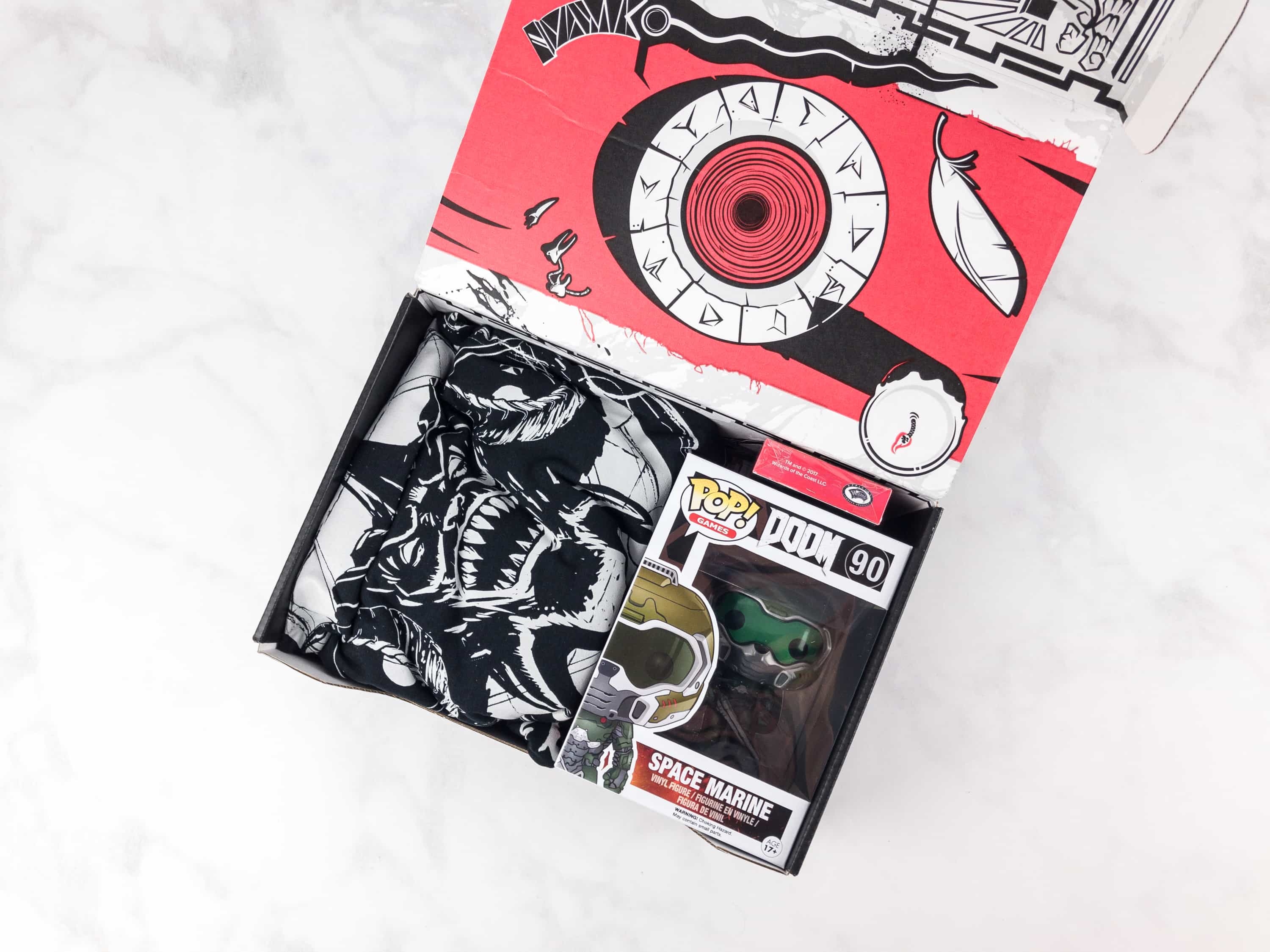 DEAL: Save 15% on any subscription when you use this link and coupon code HELLOSUBSCRIPTION15.
The theme for October 2017 Loot Gaming Box is DEMON!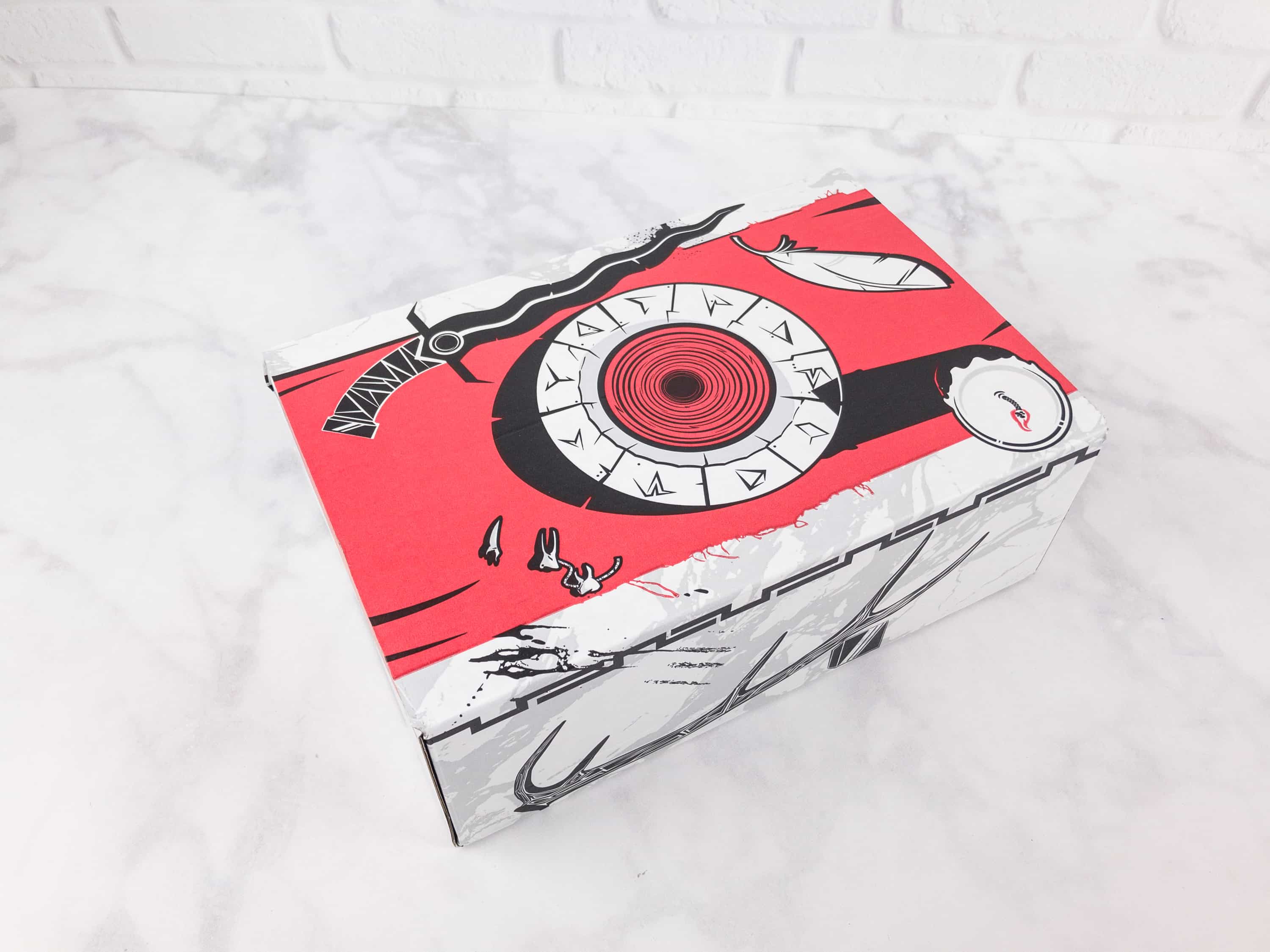 The crate refolded into something "demonic" this month.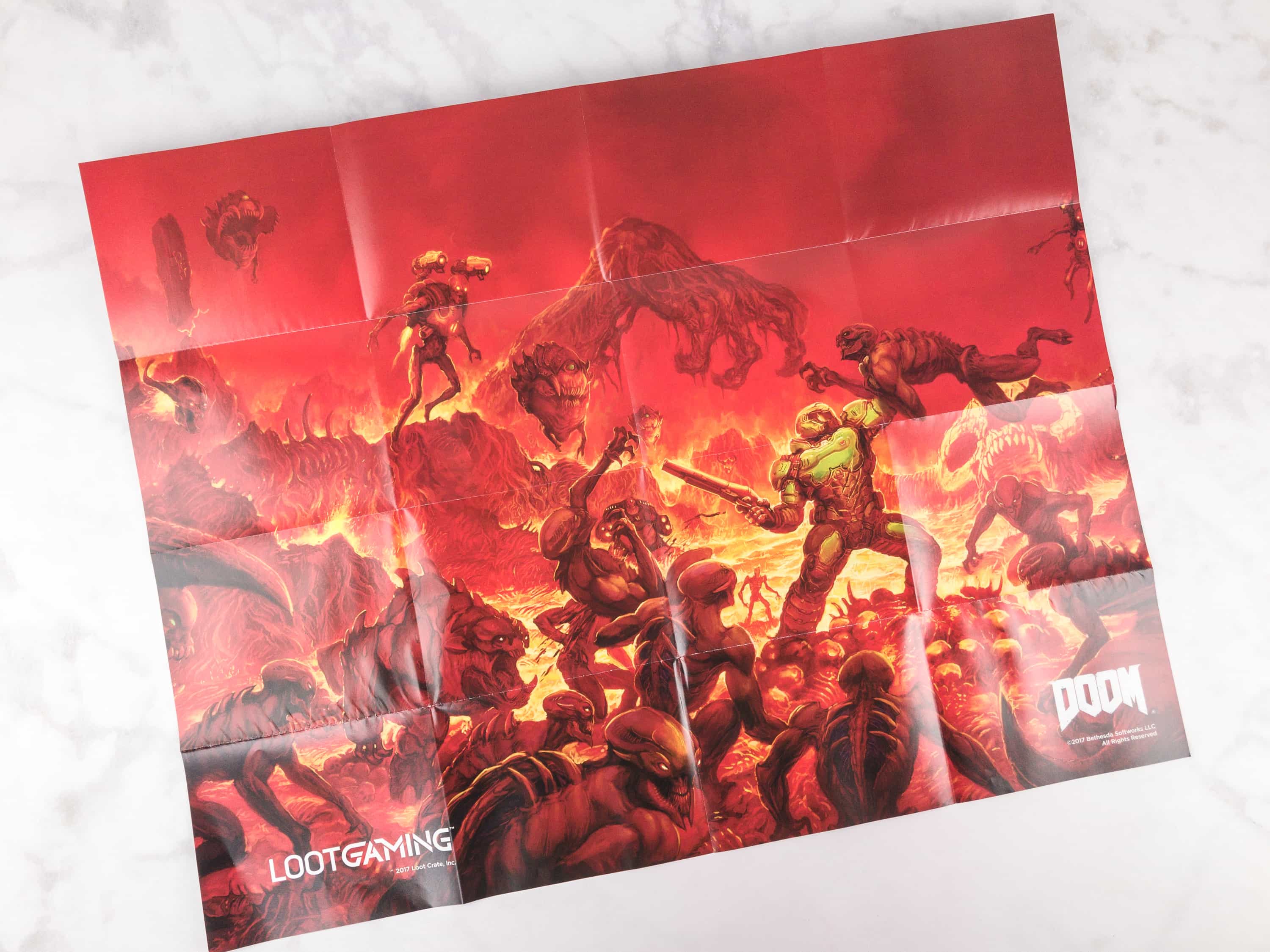 This month's poster has amazing artwork!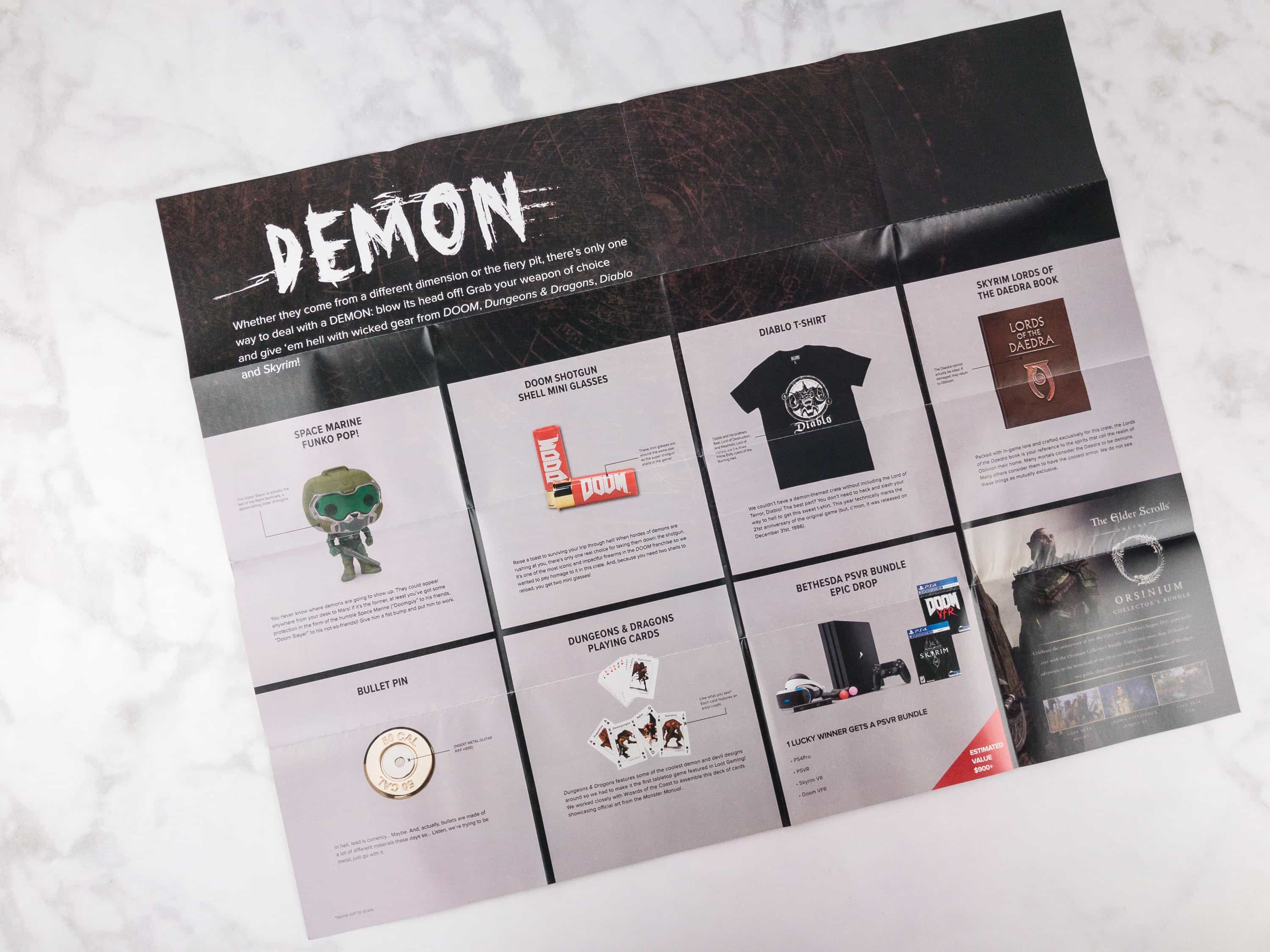 This month's Crate features items from DOOM, Dungeons & Dragons, Diablo, and Skyrim!
Everything in the October 2017 box!
Bullet Pin. This month's pin is a bullet. In Hell, lead is the currency and this bullet is jacketed with lead!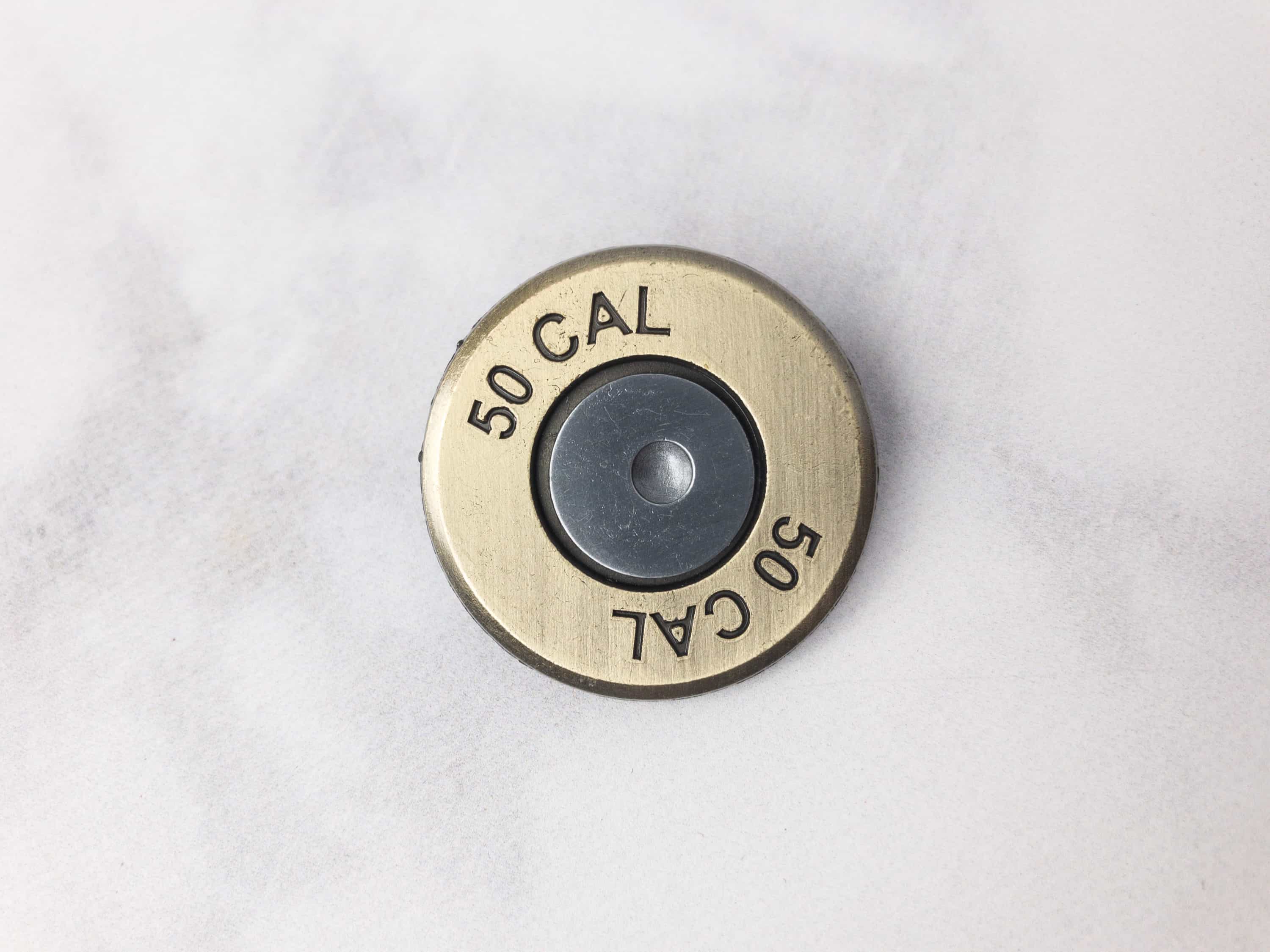 This pin isn't just a pin, you can actually use it for your metal guitar riff.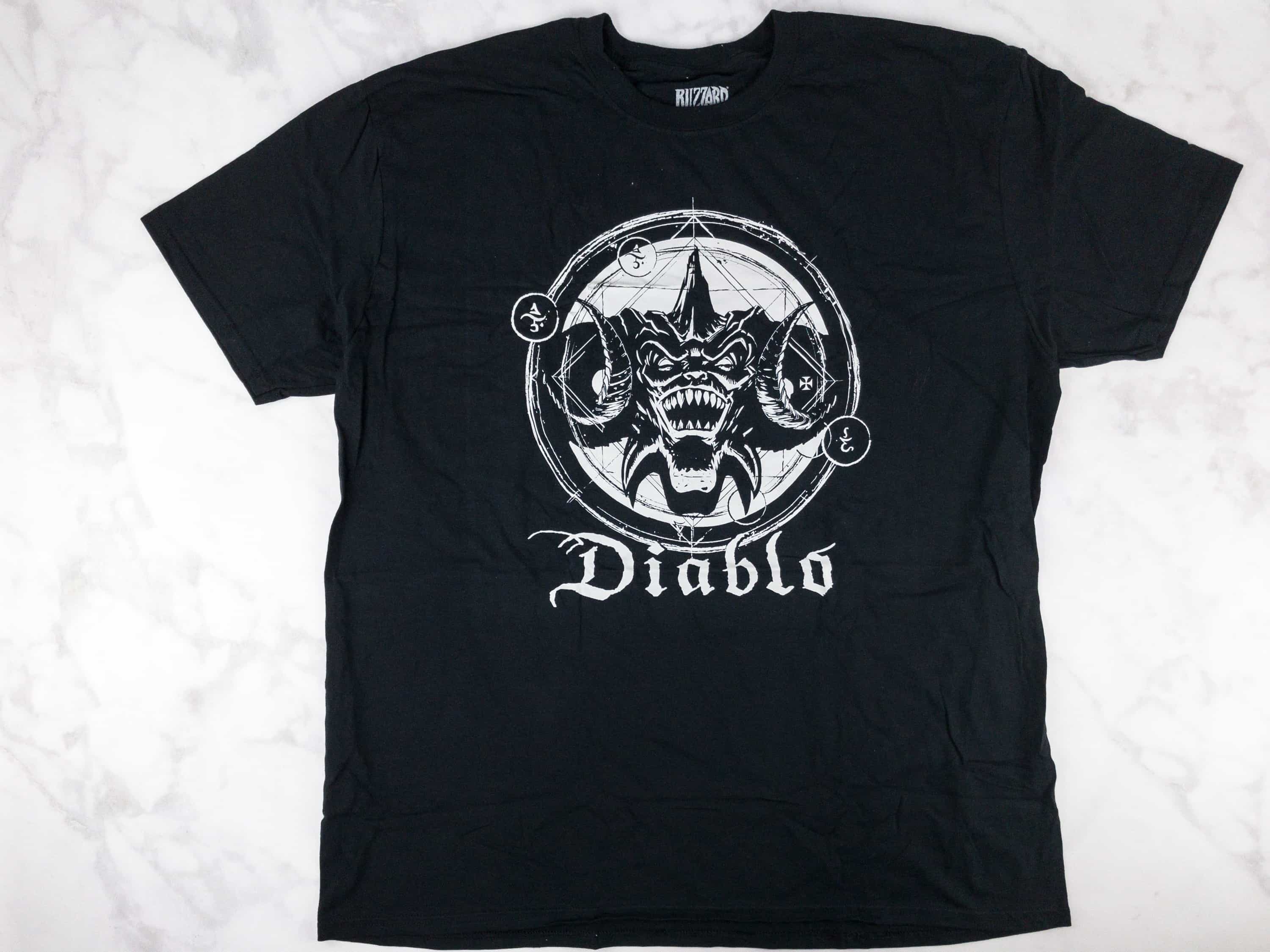 Diablo T-Shirt. Featured on the shirt is Al'Diabalos, the Lord of Terror. He's popularly known as the game's titular character Diablo.
He may be the youngest of the Prime Evils, but he's the most dangerous and fearless. The design is really cool. I don't think the kids will like this but I do find it impressive. Truly a classic.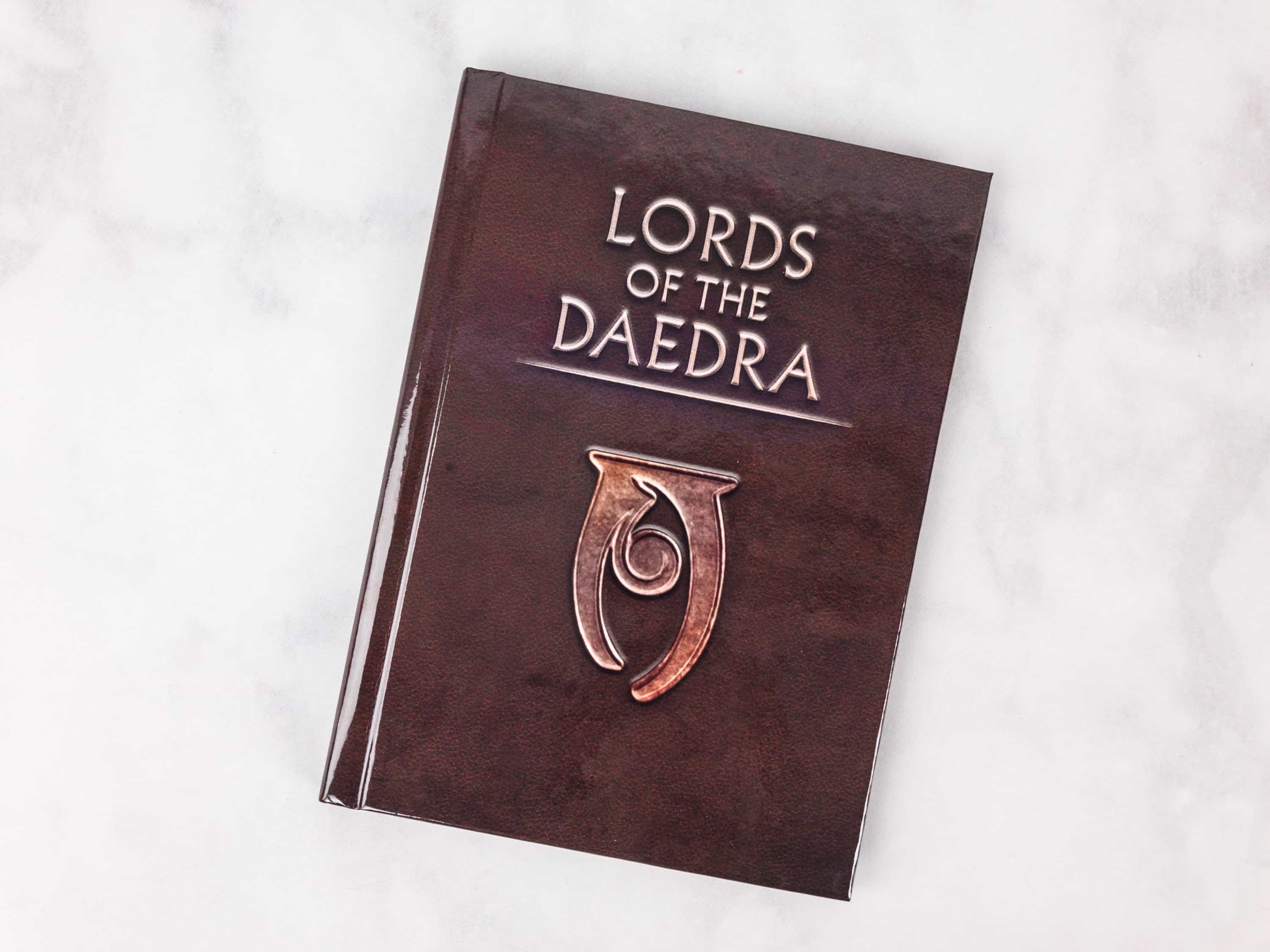 Skyrim Lords of The Daedra Book. For those who are not familiar, Daedra is a group of spirits in the Elder Scrolls, who inhabit the realm of Oblivion. They are also viewed as gods or demons, with the Daedric princes or Daedra lords being the most powerful.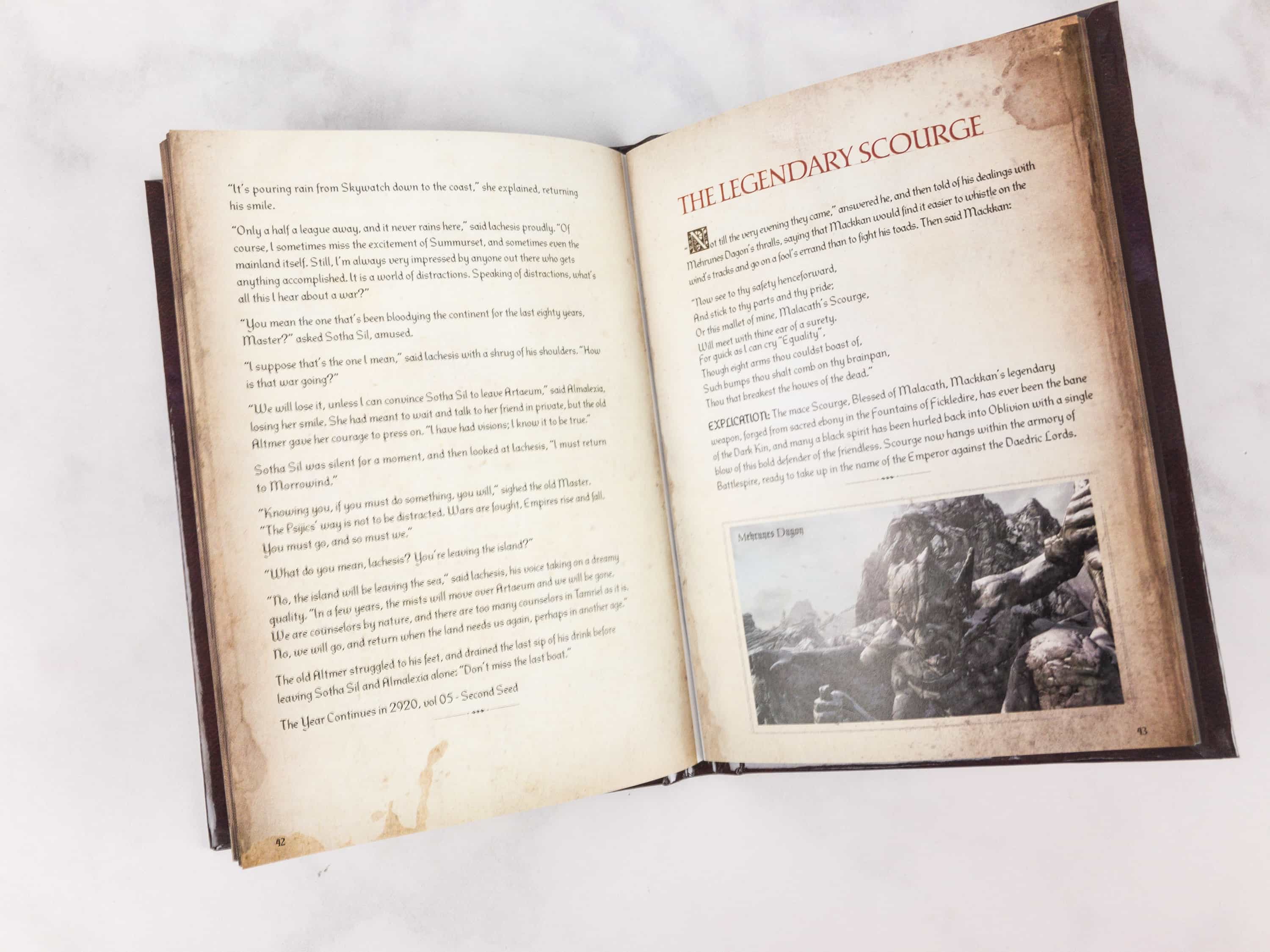 It is a hardbound book that contains in-game history. If you're into this game, you'll definitely get engrossed in this one.
This is the perfect Skyrim player's game companion.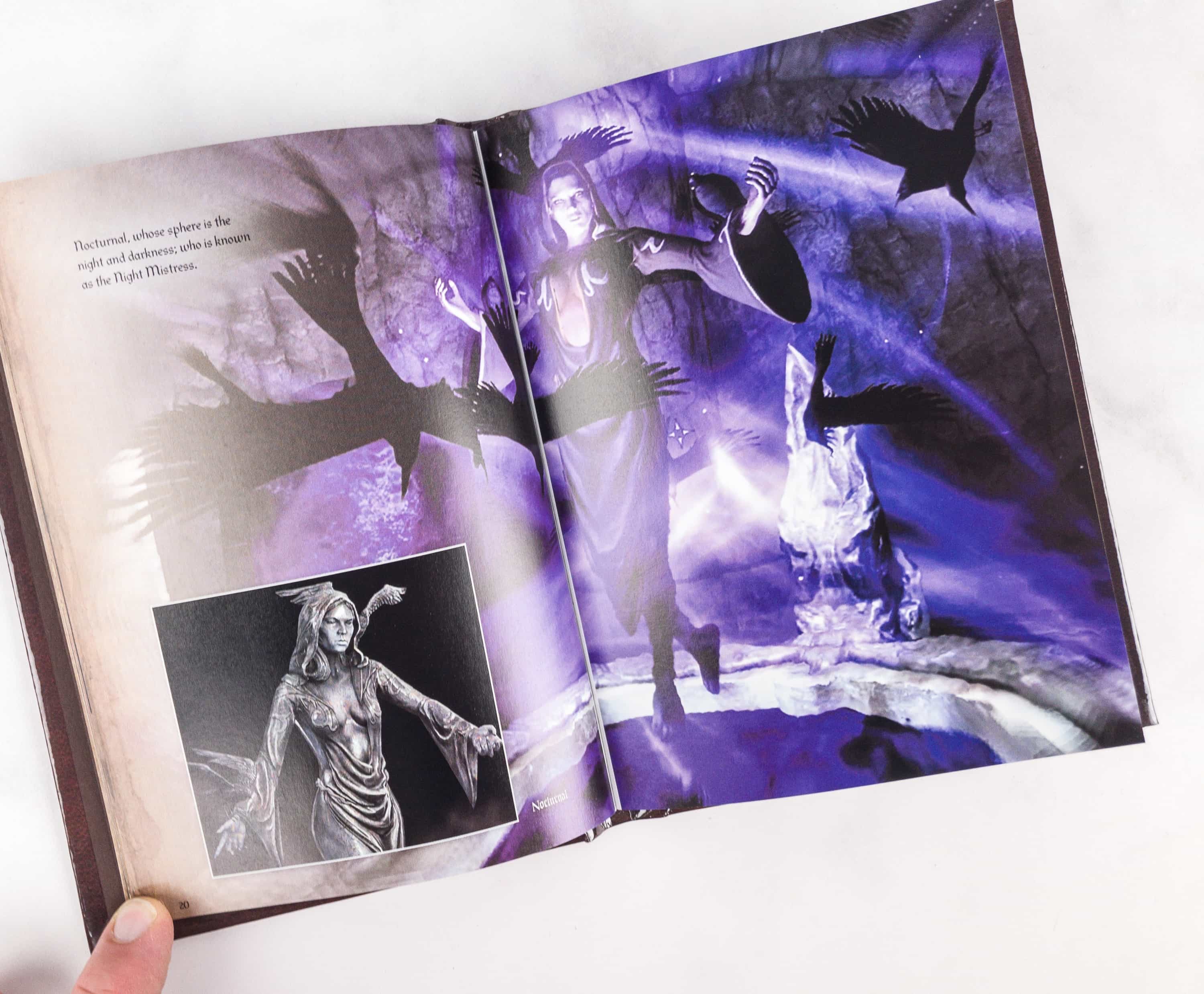 The pages are all glossy, it certainly is the encyclopedia of the game! It contains fantastic artwork too.
Funk Pop! Space Marine Vinyl Action Figure ($14.98) This month's vinyl figure is a Space Marine from DOOM!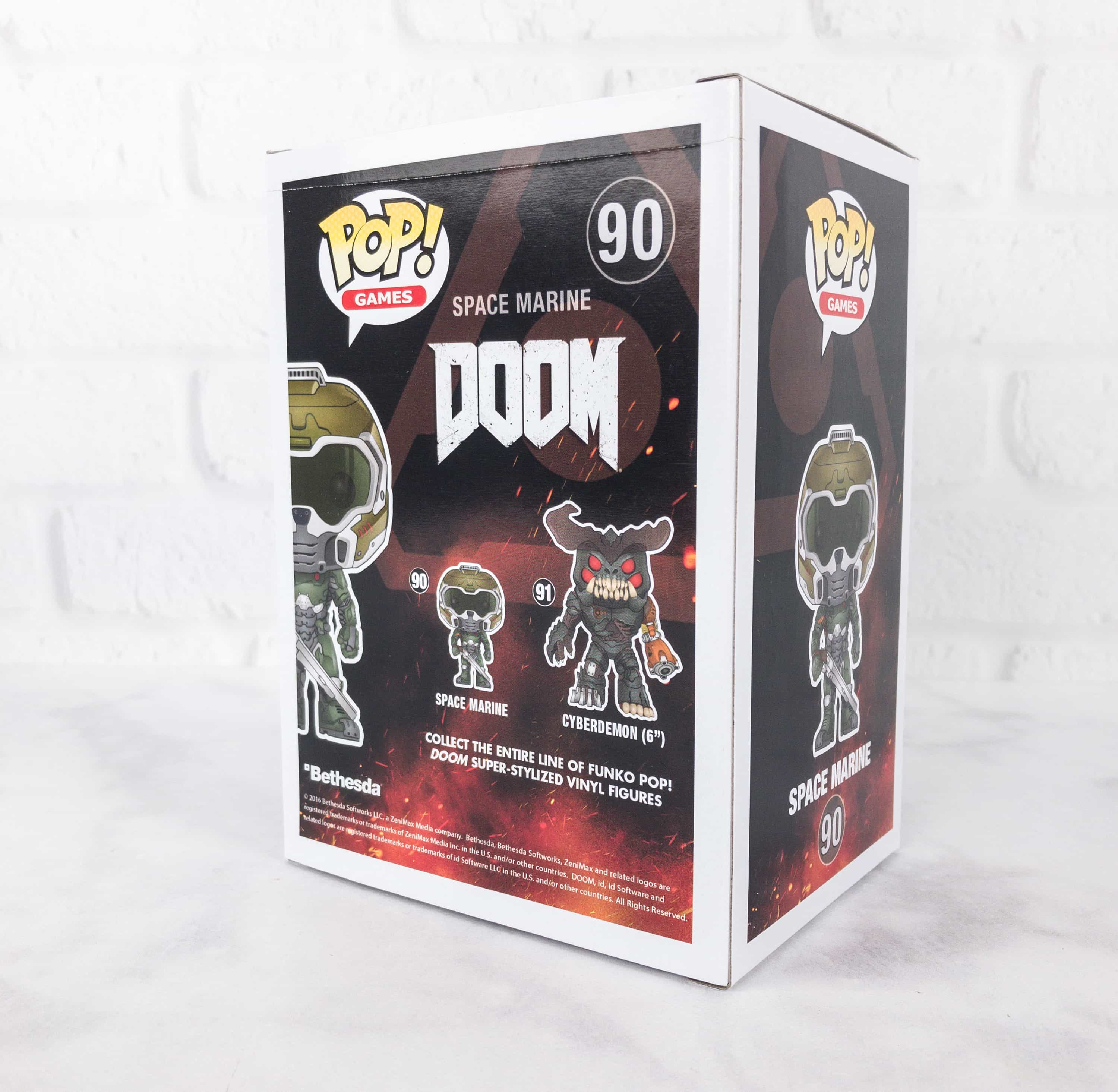 The back of the box reveals that aside from the Space Marine, another Funko from the game is the Cyberdemon.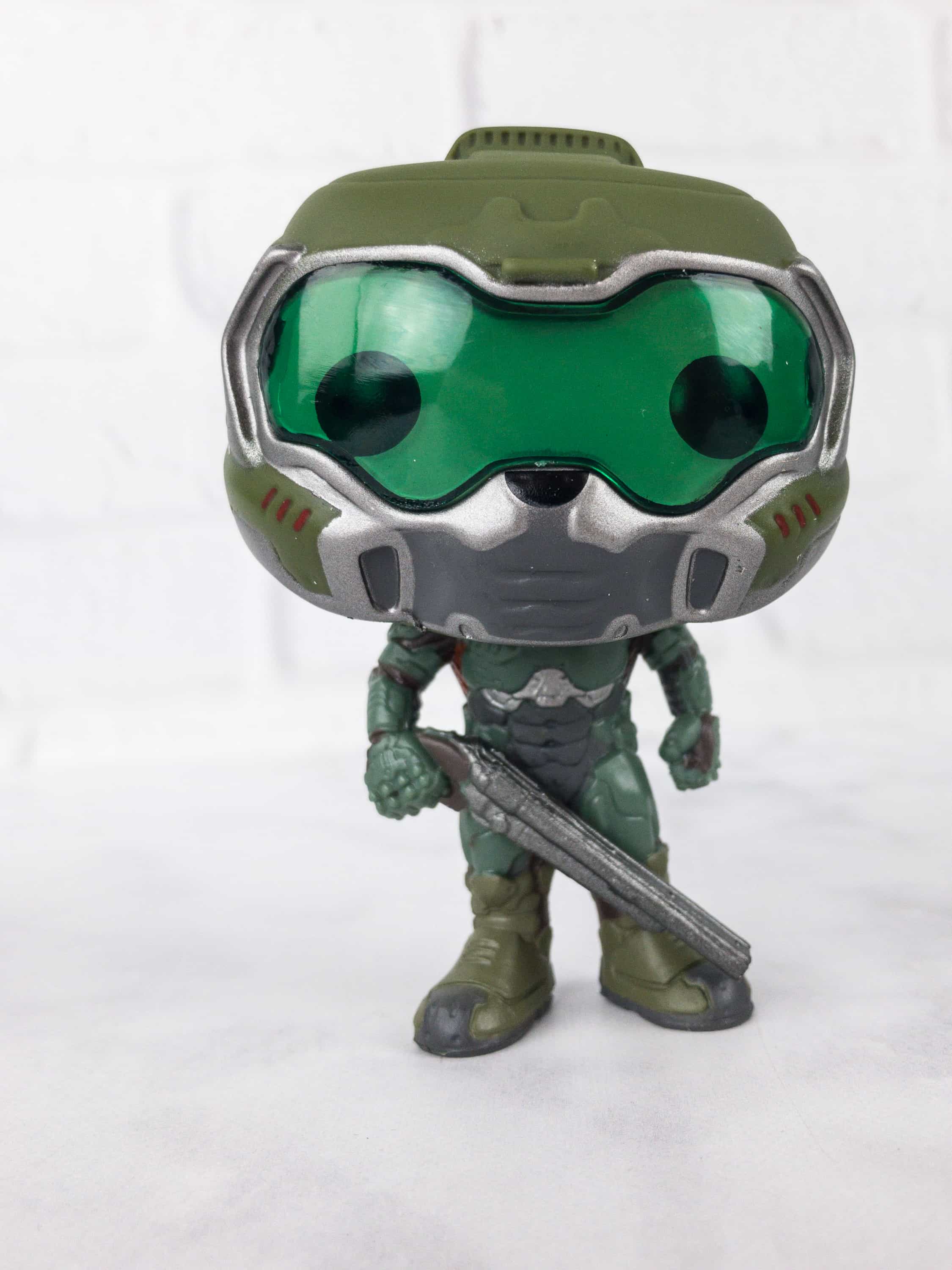 Here's the game's protagonist known as the Doomguy donning his green combat armor, and holding his shotgun. He looks so ready to battle, a real icon of fear by the demons.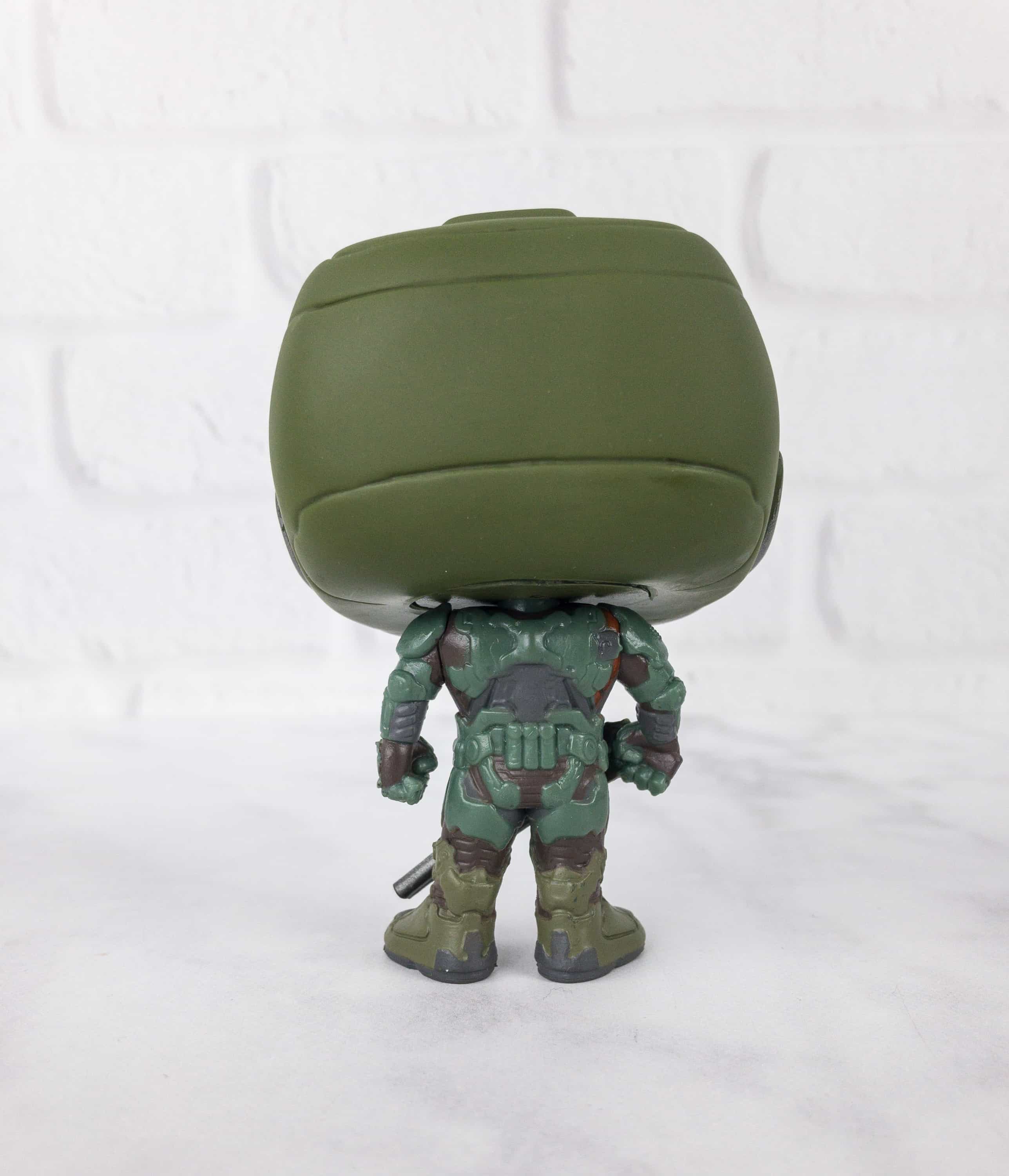 It's intricately detailed. Even if this character is unnamed in the game, you'll sure know that he's the Doom slayer.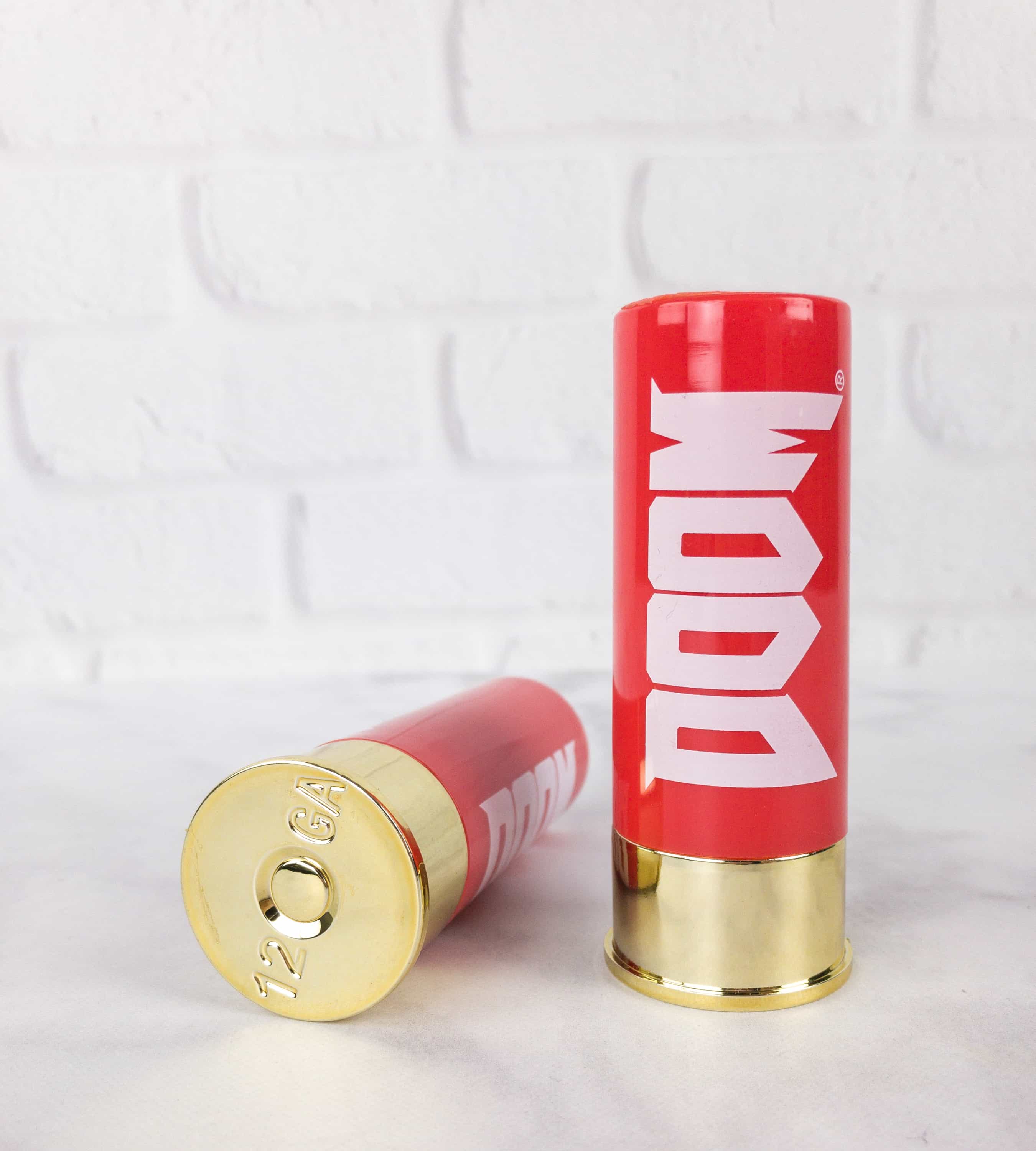 Doom Shotgun Shell Mini Glasses. After a heart-pounding and intense game in Hell, these glasses are great for a shot while giving yourself a pat at the back for a job well done. However, these are for hand-wash only and not microwavable.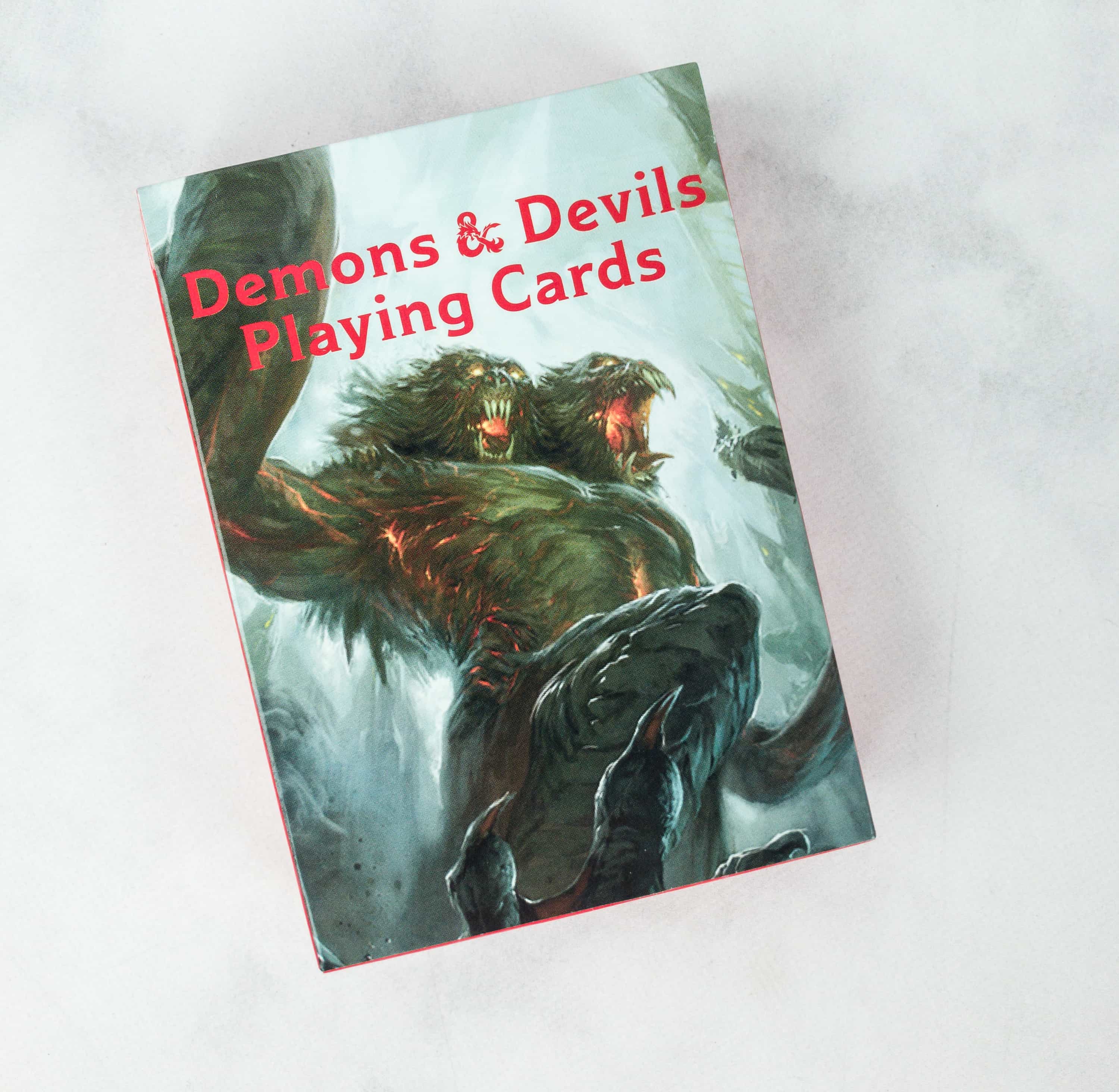 Dungeons & Dragons Playing Cards. These D&D playing cards features demon and devil designs.
If you somehow got tired of playing the RPG, you can turn to these playing cards.

Each card features an awesome artwork, a fresh take from the traditional playing card designs.
The item inclusions in this month's curation are from well-known games (and oh man do you remember the first time playing Doom?!). I love the creativity and the designs, because when we talk about demons, our initial take on them are scary, creepy creatures but these stuff just showed how magnificently designed they are, and they're such iconic characters. We are totally digging this month's Demon theme!