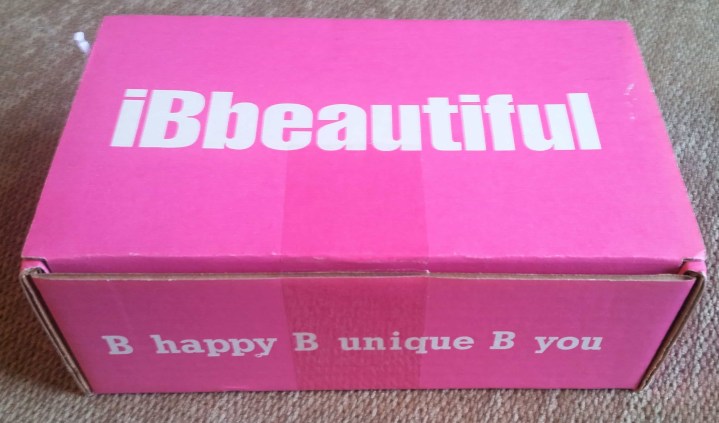 iBbeautiful is a subscription box for teen and tween girls with inspiring accessory and beauty products, plus a positive message! iBbeautiful wants to help girls be confident, smart, brave, unique, and kind. You can choose either tween (8-12 years old) or teen (13+). You also can choose between a basic box (no tee) for $20/month or a graphic tee box for $30/month. This review features the Teen basic box for November.
I have two daughters – one tween (for a few more months at least!) and one teen…and both of them love iBbeautiful!  The pink box is always a fave when it arrives at our house.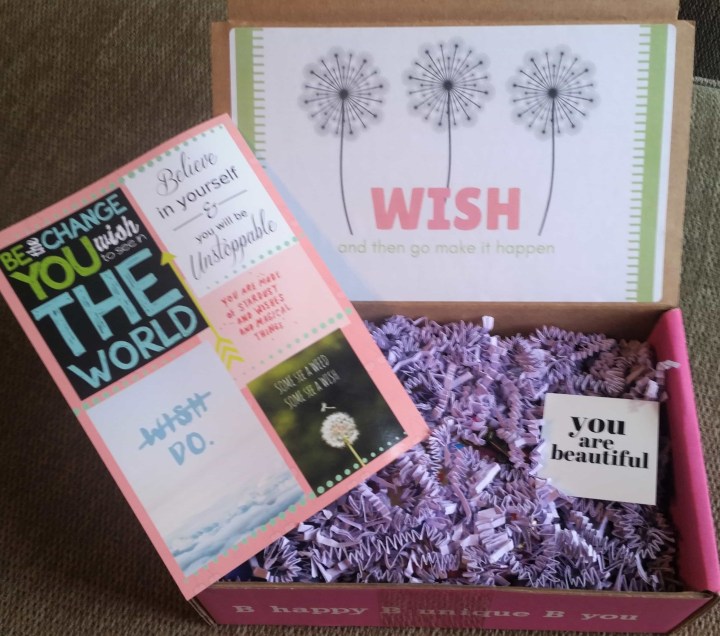 Each month, iBbeautiful brings a box full of goodies along with a positive message for teen and tween girls. The messages are always spot on for this age group… but also presented in a fun and beautiful way, so it actually reaches this tough age group. This month's theme is "Wish and then go make it happen!" – presented on a colorful placard on the inside lid of the box.  iBbeautiful continues the messaging with a gorgeous, full color, two-sided card.  This month, one side of the card includes a bunch of fantastic, motivational thoughts.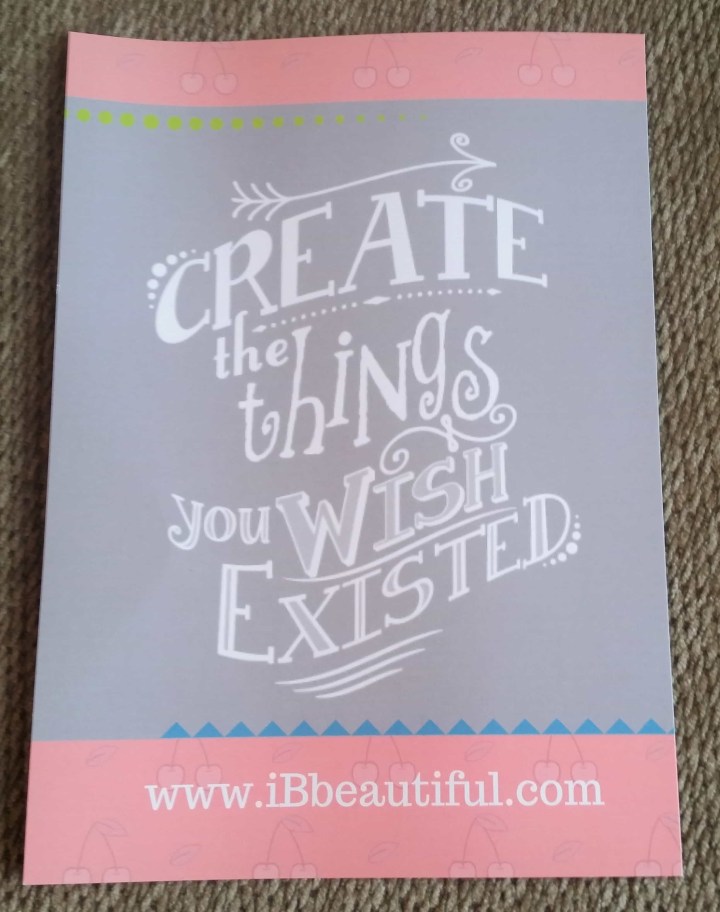 The other side of the card is a great statement – "Create the things you wish existed."  The iBbeautiful messages really seem to resonate with my girls.  The information cards (and placard in the box) are colorful and have pretty or cute images.  And as a mom, the messages are one of my favorite aspects of these boxes.
Here's a look at everything in this month's box.  Some great jewelry that is perfect for the Wish theme, age-appropriate makeup and personal care items, and positive-themed goodies.  This is also what we love about iBbeautiful.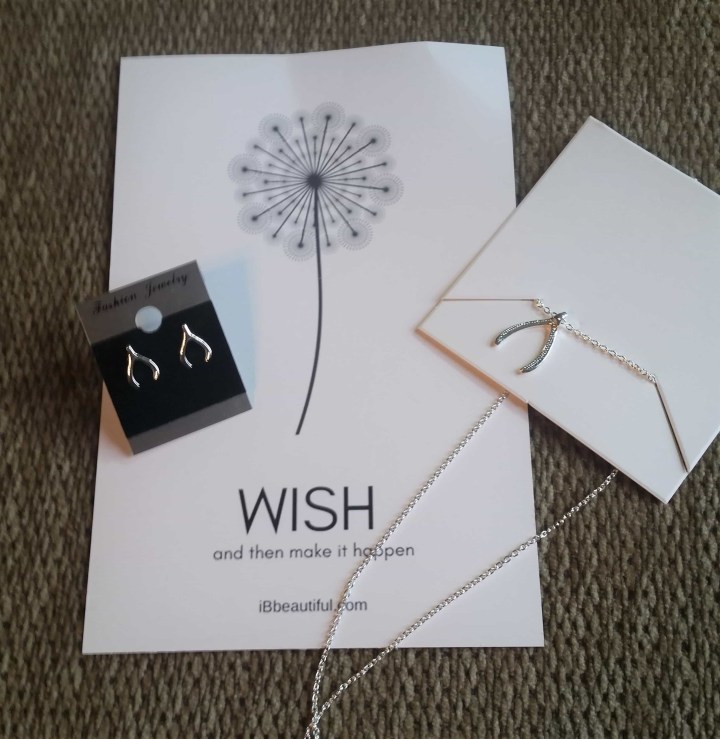 Wishbone Earrings and Necklace:  How cute is this jewelry?  Seriously!  The earrings are dainty and sweet and the necklace has just a bit of sparkle.  Both of my girls loved the jewelry.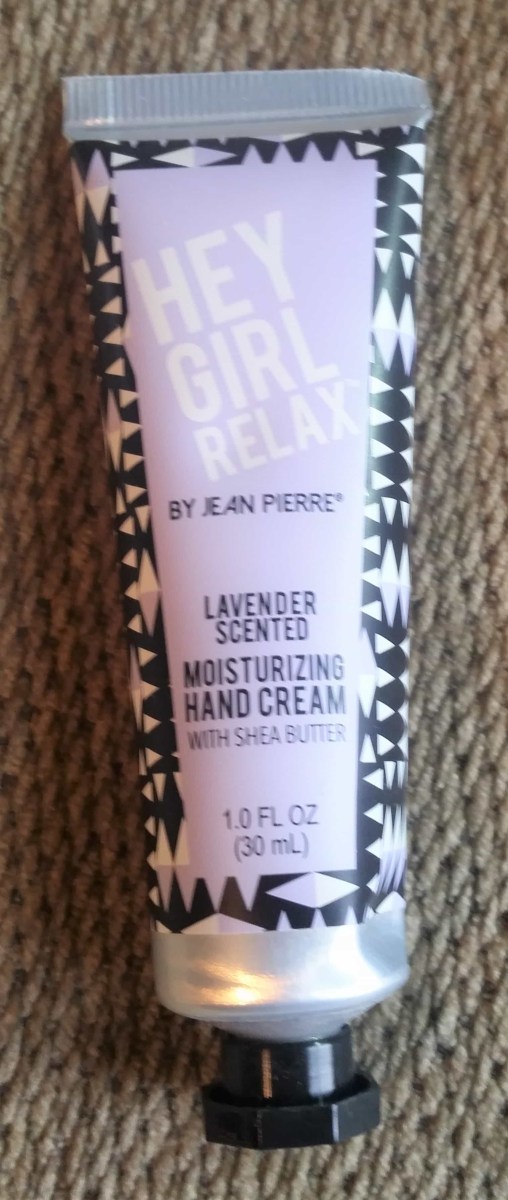 Hey Girl Relax Moisturizing Hand Cream – My girls love hand cream, especially as winter brings dry skin.  Not only does this hand cream have a pretty lavender scent, but the brand provides a subtle reminder to relax!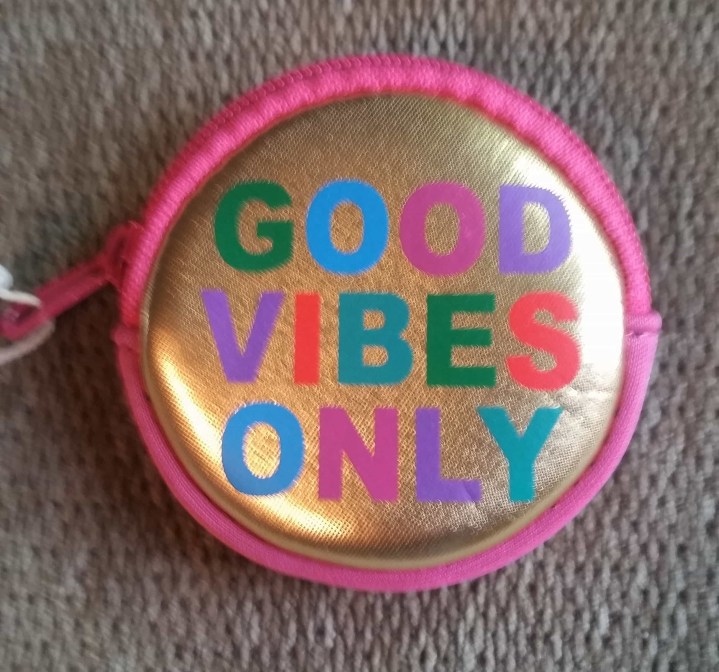 Natural Life Ear Bud Pouch ($7):  Teens and tweens love their phones and iPods…and that means this little zipper pouch is perfect.  It holds a set of ear buds (without getting all tangly) and has a hook to connect the pouch to a backpack.  So useful & super cute.
Natural Life Sticker Set ($2.50):  iBbeautiful includes lots of items from Natural Life, which is awesome, because Natural Life makes colorful & positive products.  I loved these stickers – "Courage is not the absence of fear, it's the ability to act in spite of it."  What a great message!
Manna Kadar Glo Illuminator ($29):  The teen iBbeautiful box often includes makeup, but it's always appropriate for teens.  This products is an incandescent highlighter liquid makeup that adds a pretty glow without making my teen look too made up.  Additionally, it's paraben & animal cruelty free, which I also like for my daughters.
Another great box from iBbeautiful!  I can't say enough nice things about iBbeautiful and my daughters love it too – this is definitely one of our favorite teen/tween subscriptions!
What's your favorite item this month?