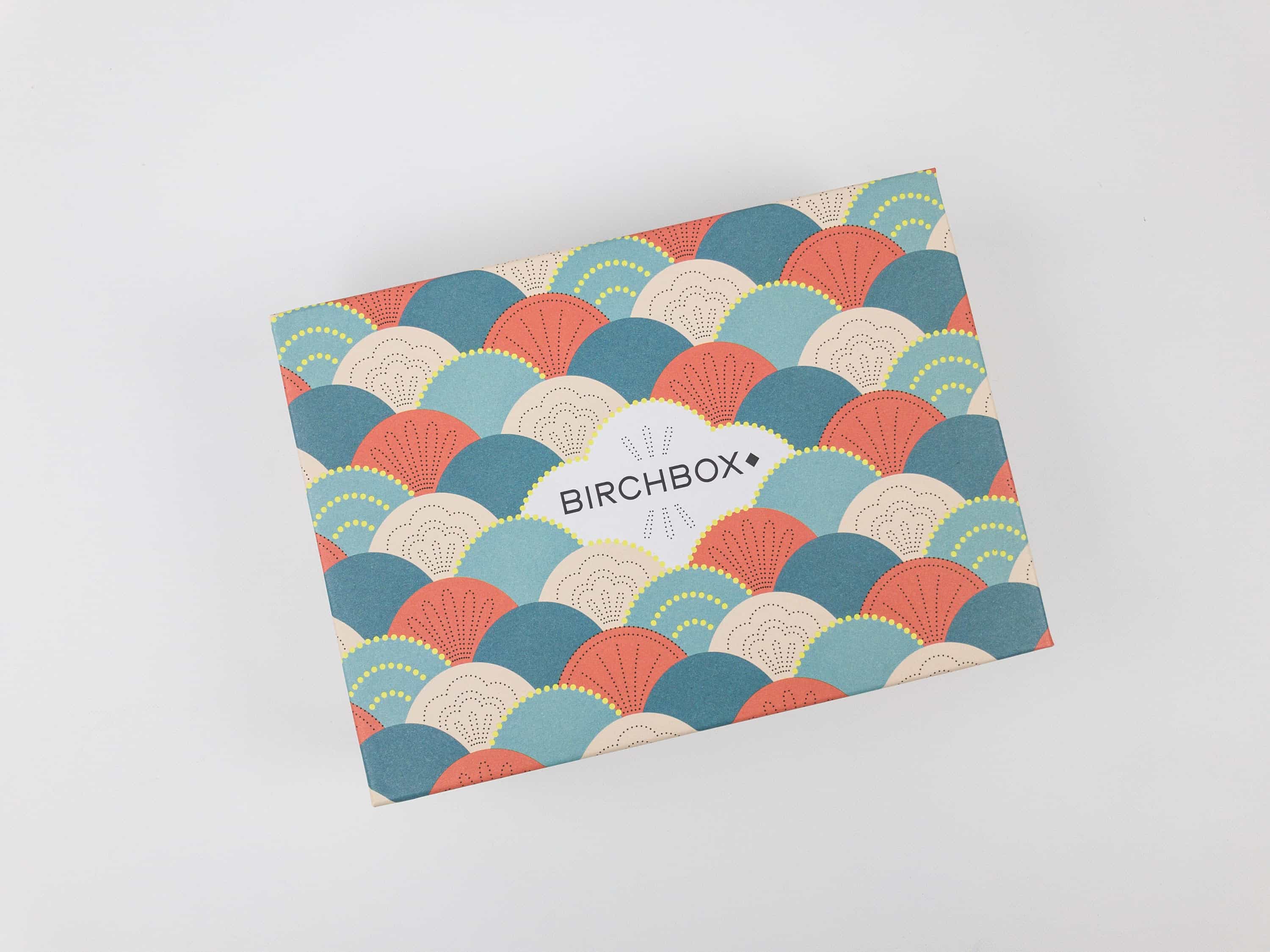 Birchbox is a beauty sampling subscription service that sends 5 new items each month so you can try before you buy. Birchbox is $10 a month and you can choose a monthly sample during selection time, let Birchbox decide, or pick a pre-curated box. This is a review of a regular, non-curated box.
DEAL: Get a free Smith & Cult The Tainted Lip Stained Flatte in Kissing Tiny Flowers with any women's Birchbox subscription, while supplies last, with coupon code SMITH&CULT at checkout!
This month's theme is Get Ready To Prep, Set, Party! Remember to tap the bell up top if you want notices of Birchbox Black Friday!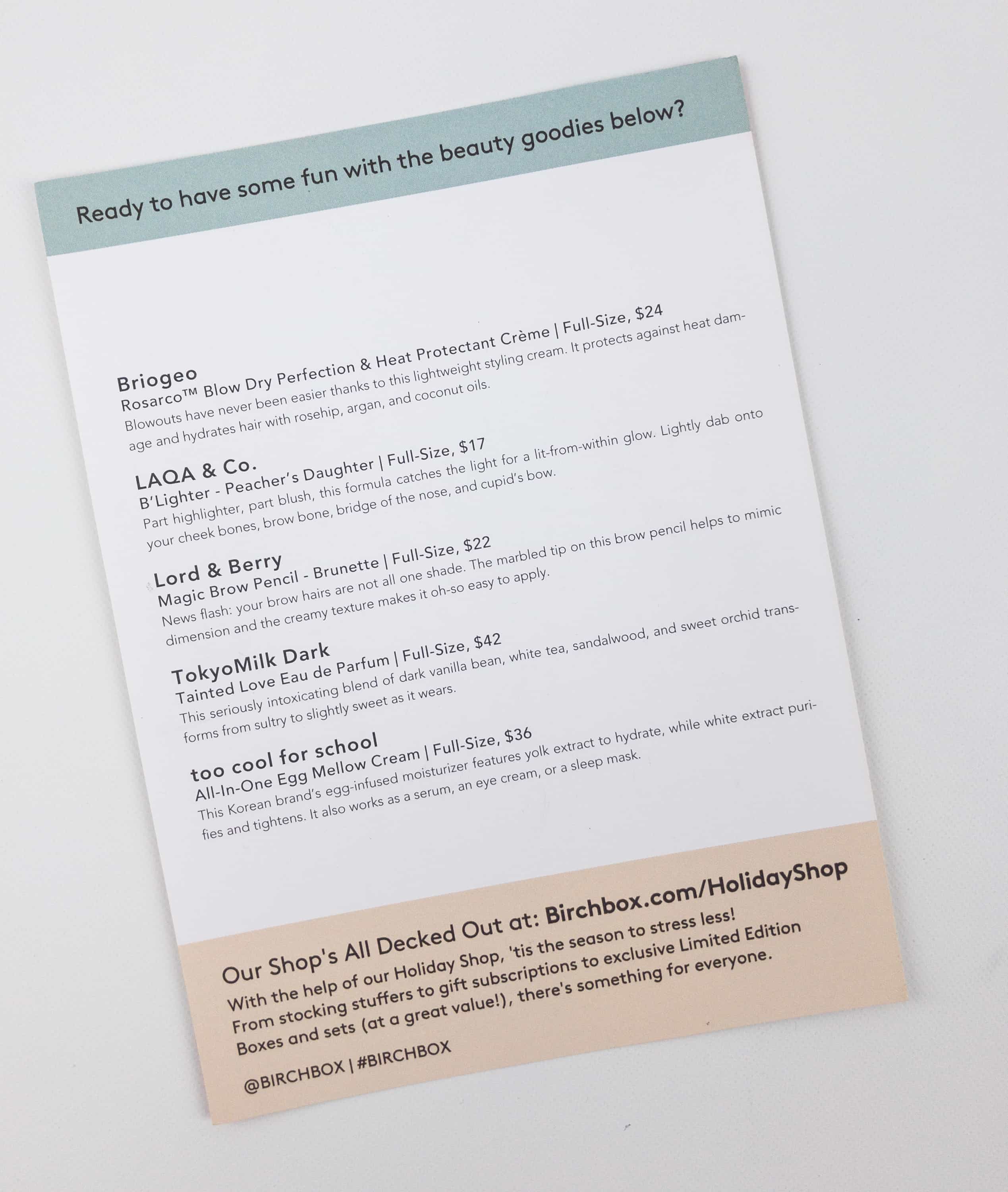 The information card gives brief details on each item as well as the price if you were to buy the full size.
You can visit Birchbox.com/MyBox to easily see the details of your box, which I recommend because sometimes they have videos on the item product pages which I find useful.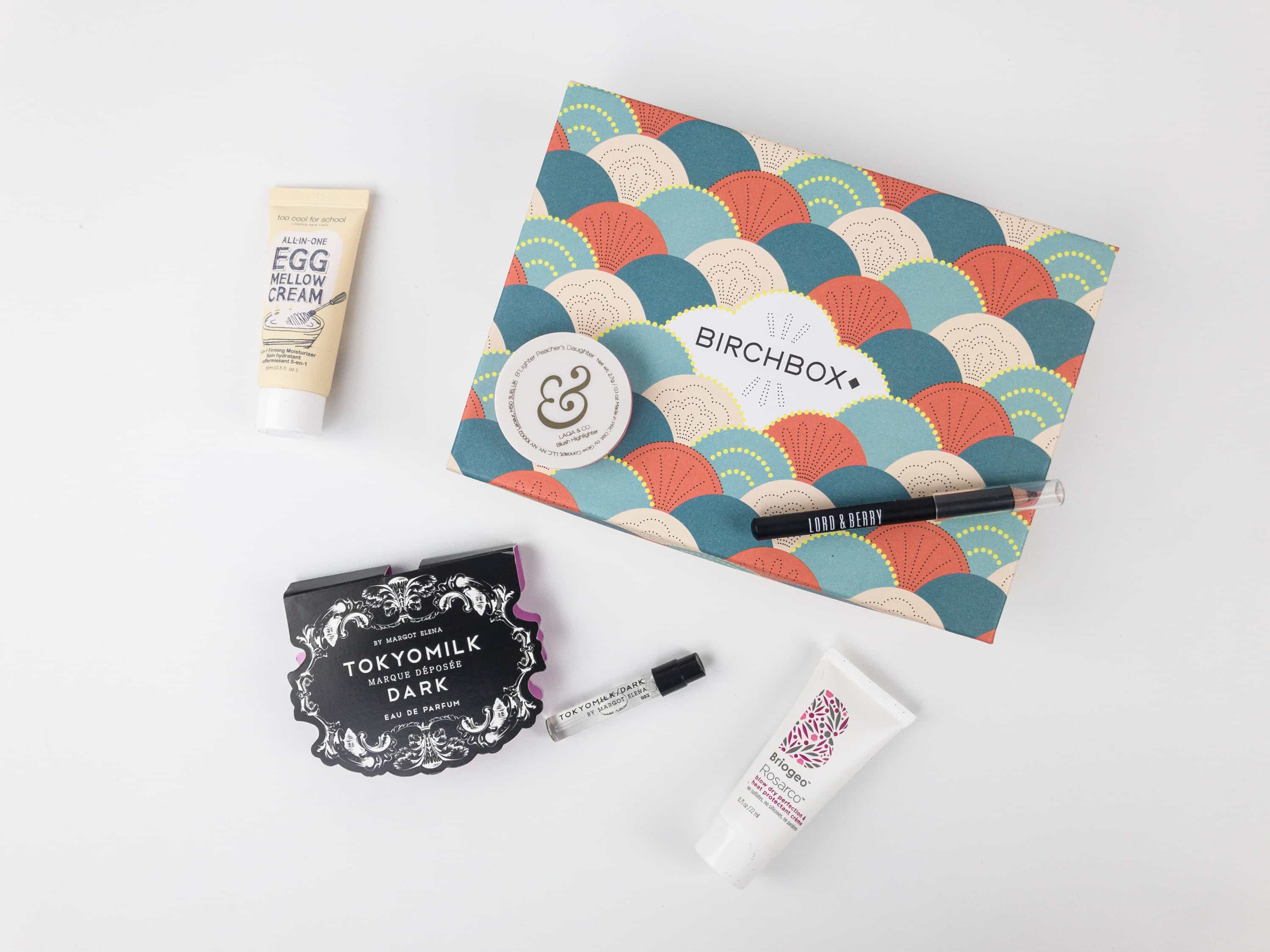 Everything in my box!
Laqa & Co B'Lighter Peacher's Daughter ($10.67) A blush and highlighter in one!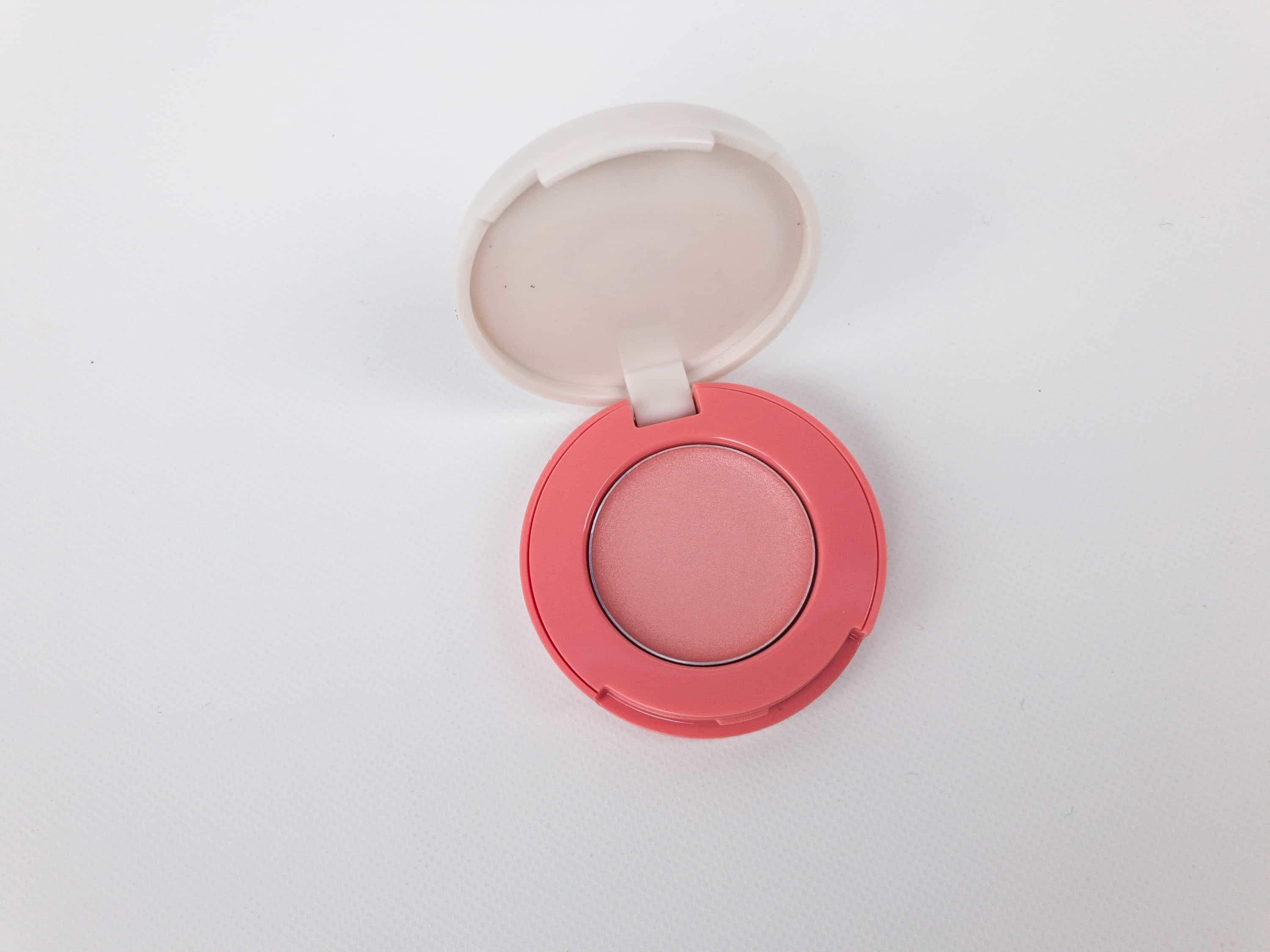 This creamy balm provides a nice peachy blush with just the right shimmer on the skin. It's great for quick on-the-go application. Ideal for strobing and contouring too!
TokyoMilk Dark Tainted Love Eau De Parfum ($2.68) A warm and sweet scent composed of dark vanilla bean, white tea, sandalwood, and sweet orchid. It's long lasting and great whether for day or night. One of my fave scents – so pleased to get this one!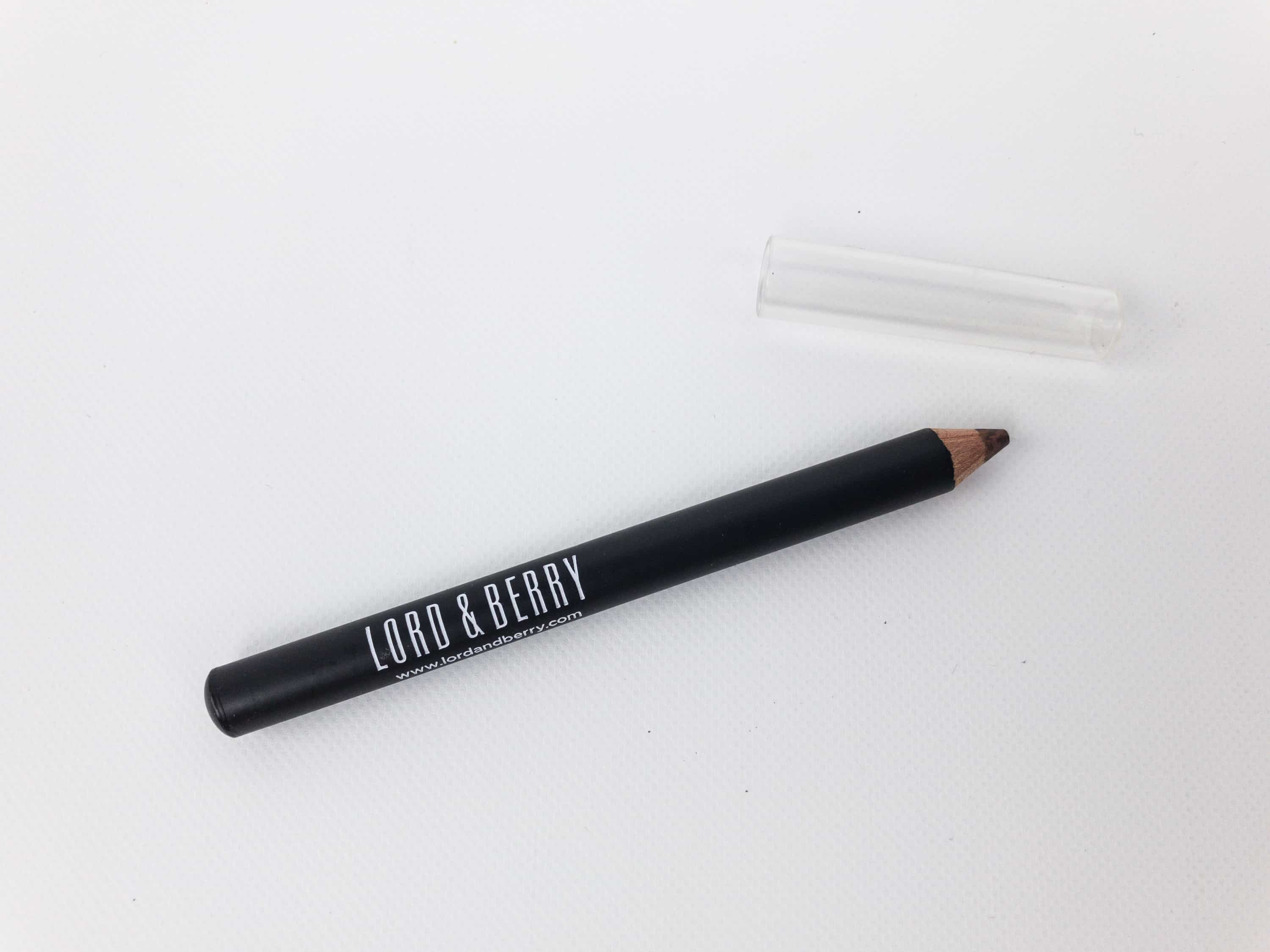 Lord & Berry Magic Brow Pencil in Brunette ($5?) This brow pencil is highly pigmented. These never have the size on them but I'm happy to have a small pencil – they're easy to apply!
Briogeo Rosarco Blow Dry Perfection And Heat Protectant Creme ($4.47) Packed with rosehip, argan, and coconut oils, this cream protects the hair from heat damage and leaves it smooth and shiny too. It's silicone-free, paraben-free, and doesn't leave any residue!
Too Cool For School All In One Egg Mellow Cream ($10.23) A versatile moisturizer which also works as a serum, primer, eye cream, neck cream, and sleeping mask. Ingredients include egg yolk extract, albumen (egg white) extract, and inka omega oil. The only downside is the strong smell.
This month's Birchbox was a combination of items to make me holiday-ready. I liked the blush-highlighter and brow pencil, which will be very handy for quick touch-ups in between holiday gatherings. The all-in-one egg cream was kind of awesome too, despite the smell that might not appeal to everyone. The rest of the items are pretty useful too, and the overall value is really impressive! However, I wasn't pumped about getting a dupe from the curated box (it's always possible but I think Birchbox should just knock that out with their algorithm!). The total value was about $33, but I still feel like Peacher's Daughter is overpriced – all we have available to calculate off is fancy packaging. It was, however, a super usable box and I was thrilled to try out another K-beauty cult fave!
What do you think of the November Birchbox? What was your favorite item from your Birchbox?