Get Canucked is a subscription box that brings you the best Canadian snacks every month right to your door. The Sweet and Savoury Canuck subscription box gets you 10-12 items for $35 USD per month worldwide. Each box typically is half salty and half sweet.
Everything this month!
DEAL: Save 15% off your first box. Use coupon code HELLO15.
First, the chips. While these brands are something you'd come across in the U.S., the flavors are distinctly Canadian! While I have been to Canada a couple of times, all of the items in this box are completely new to me.
Ruffles All Dressed is a savory chip that leaves a hint of vinegar on the tongue. Salt, onions and tomatoes are on the pack, but there is definitely more going on with the seasoning. The more of the bag I ate, the more they grew on me.
Lay's Roast Chicken was a funny batch. It tasted like I was eating chicken soup. The flavor reminded me of Knorr Bouillon, which I use all the time, but its odd to have it on a chip.
Old Dutch Ketchup Chips are very red in color. I am a fan of putting Ketchup on my U.S. Lay's potato chips so I thought this one would be the most familiar flavor. Well, its definitely not Heinz Kethcup. Something tells me Canadians like vinegar a lot more than their southern neighbors.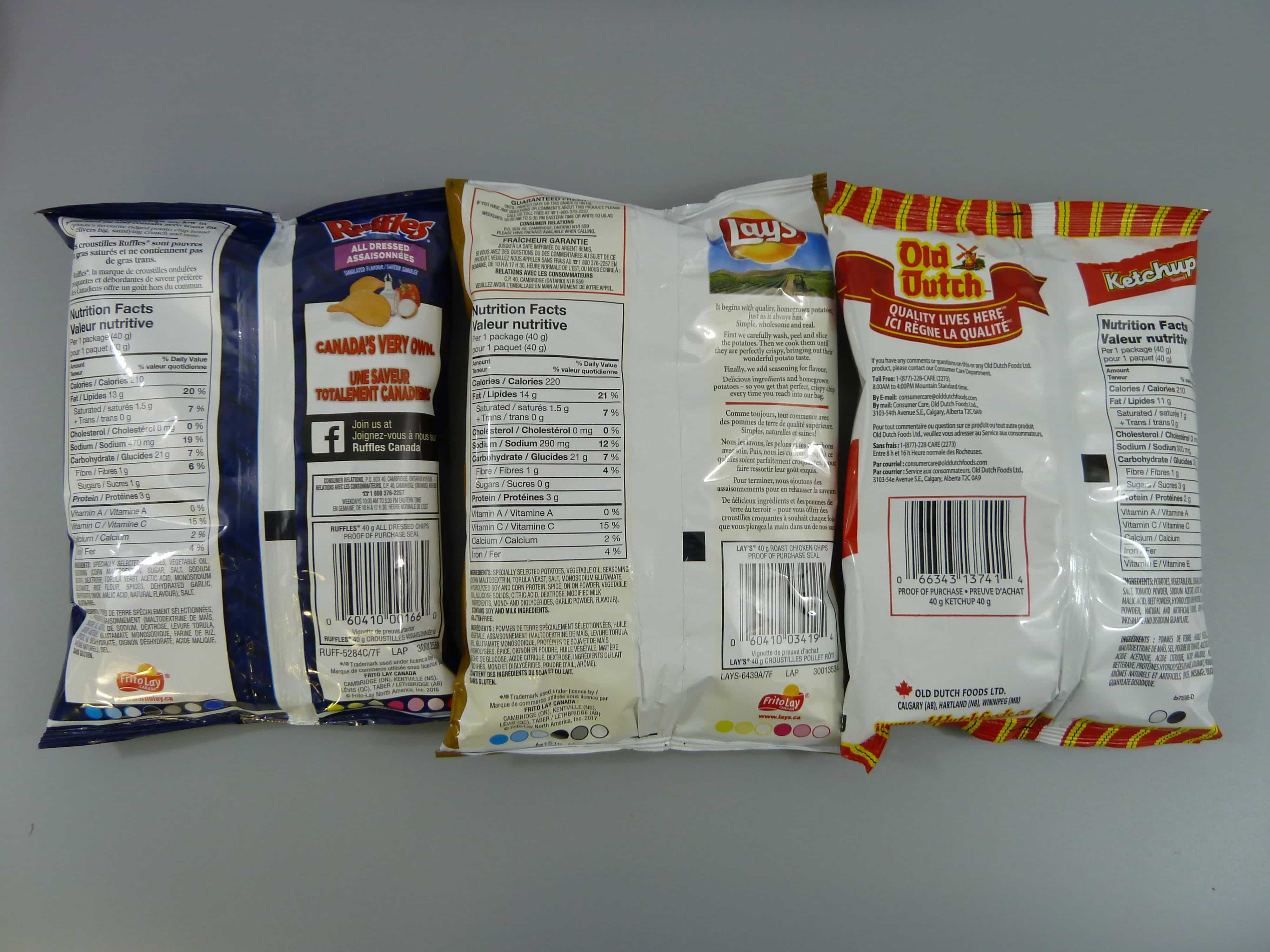 The back of the packs It was fun to see both English and French on all the packages. Bonjour Canada!
The Canadian version of a Cheeto was also in this box. I looove me some cheetos and was excited to try this take of the concept by Hawkins. Cheezies are definitely cheesier than Cheetos. It says made with REAL cheddar cheese right on the front of pack, and I believe them! This is definitely cheesier and does not taste or look the same.
The back of pack gives you a few more details on this crunchy treat.
The salty goodness did not end there as these Popcorn Twists by Old Dutch were also in the box.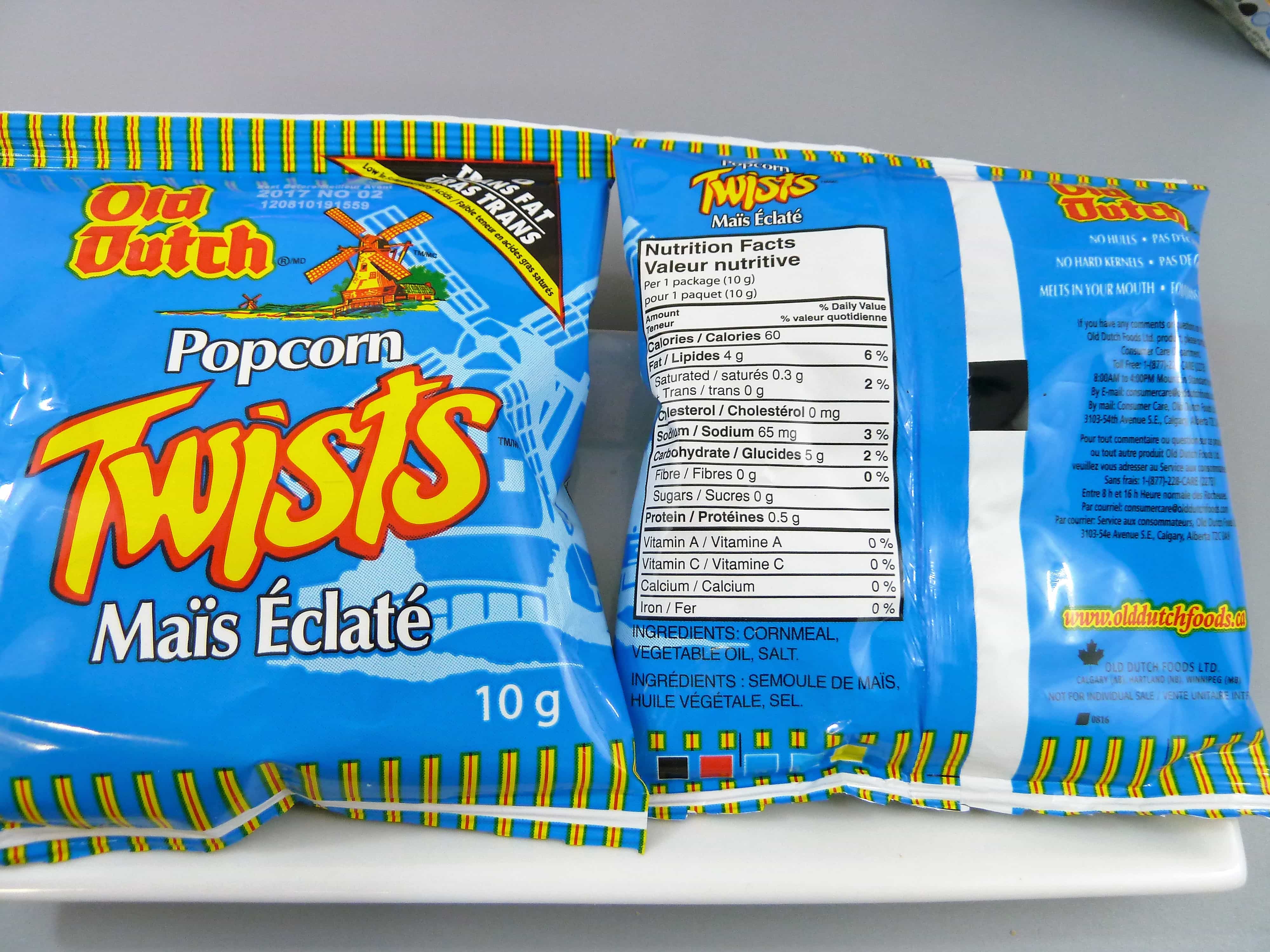 These twists reminded me of Corn Pops cereal a bit. They are basically seasoned with salt, so it wasn't a very strong flavor. It also isn't something I'd pick up in a convenience store. This particular item is not for me, but I'm glad I got to try it!
The final savory item was this bag of Crispers by Christie. They are an enriched wheat flour baked snack that I did not like. It wasn't so much the All Dressed seasoning it came with, but the flavor of the base chip/cracker itself. Luckily, I have some folks I can share these with that I think will enjoy it more than I did as this was the largest bag in the box and is perfect for sharing.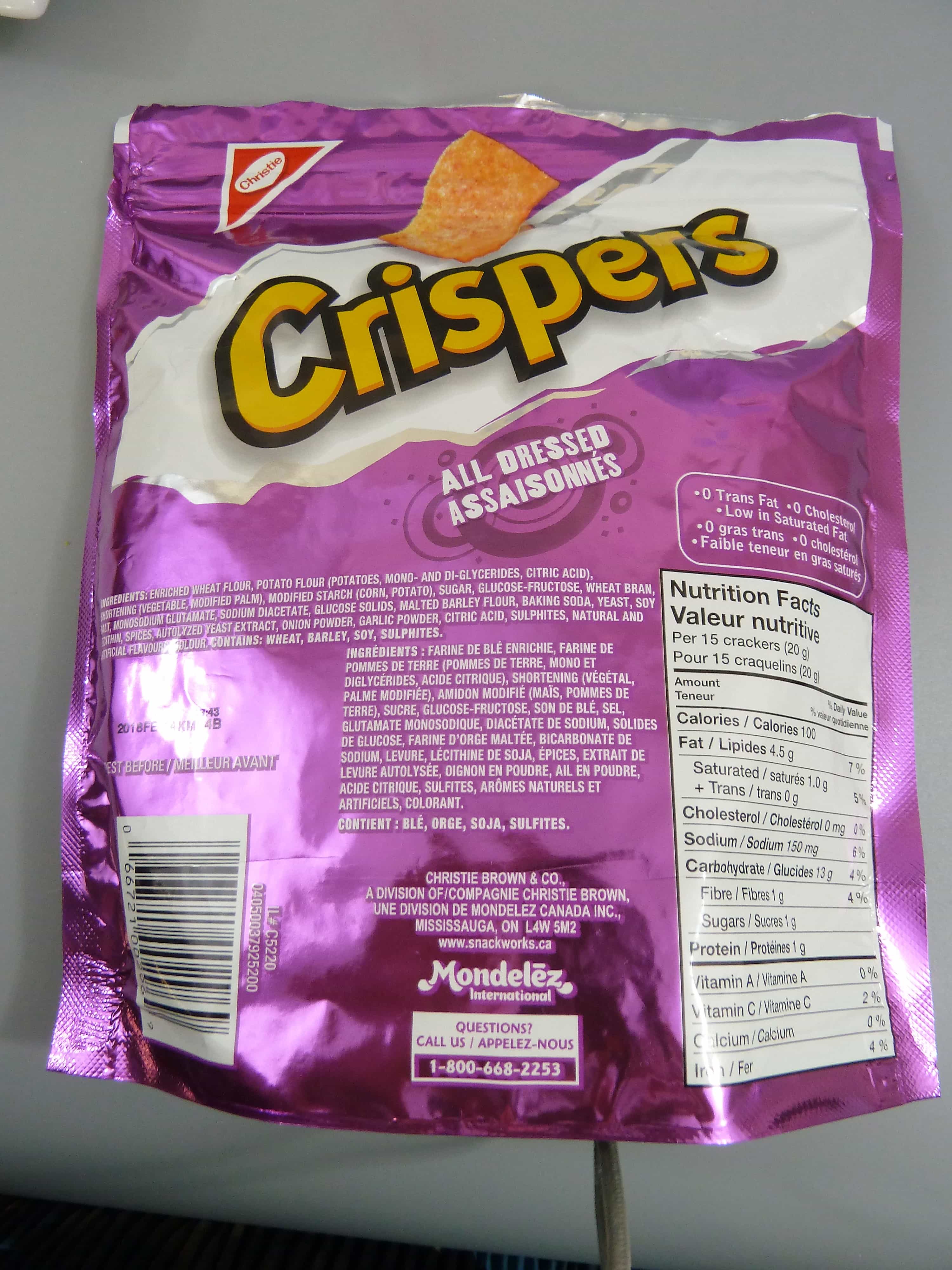 The back of the bag.
Now on to my favorite part of the box, the SWEETS!
Say hello to these Nestle Smarties! They are in a very clever three sectioned box, which allows you to open just one side at a time. I liked this considerably as its far too easy to make an entire bag of M&Ms disappear. "Why yes, I would like to take a second to think about whether I truly need to open another side of the box. Thank you."
The chocolate and the thickness of the candy coating is different, but tasty in its own way. It is definitely a crunchier consistency.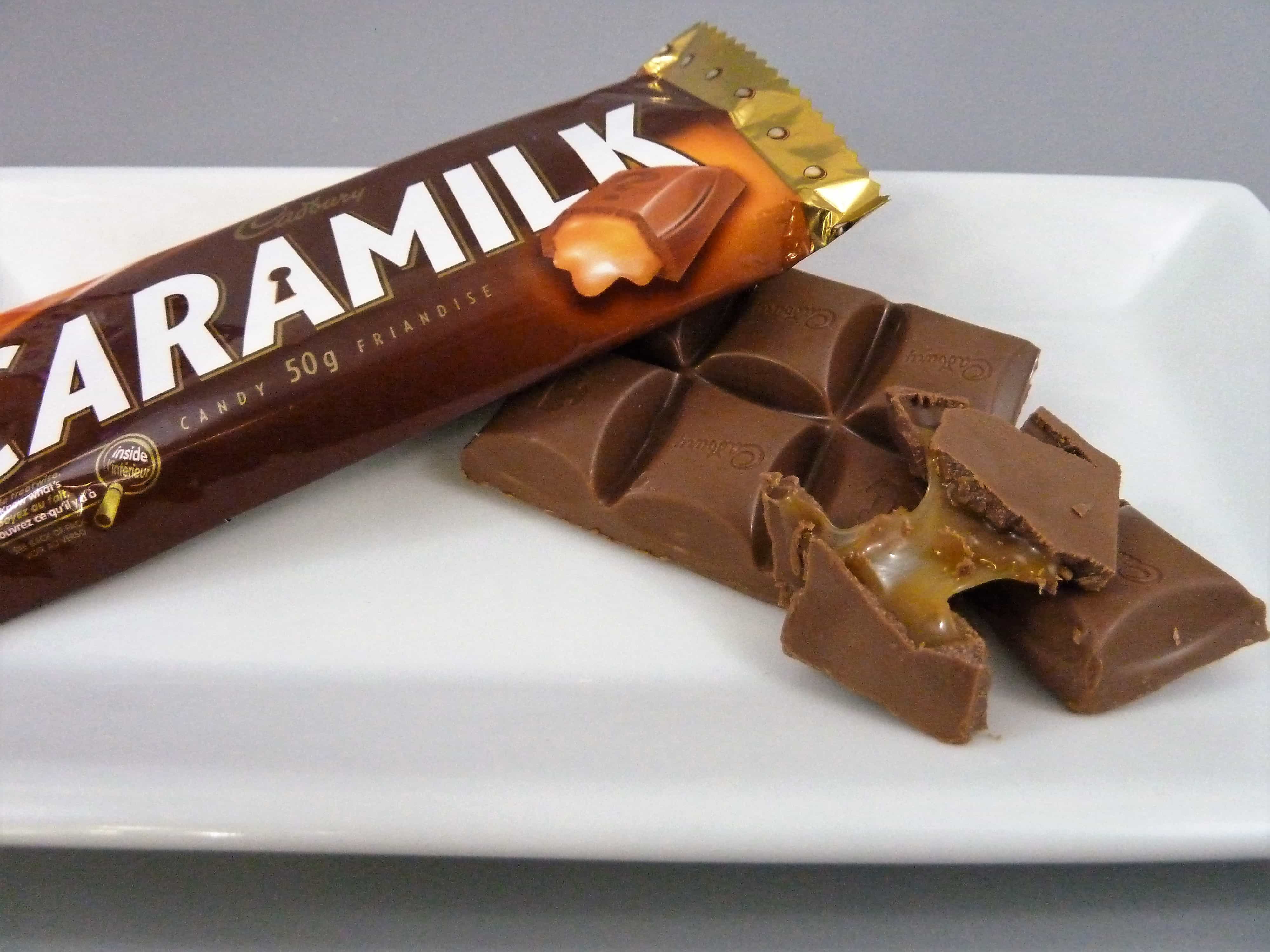 The Cadbury Caramilk bar made me giddy when I saw it in the box. I love both Cadbury Chocolate and Caramel. I'd not tried this combination together before though. I often buy a Caramelo, and think that I'd prefer this bar to that one. As you can see, it was gooey in all the right ways.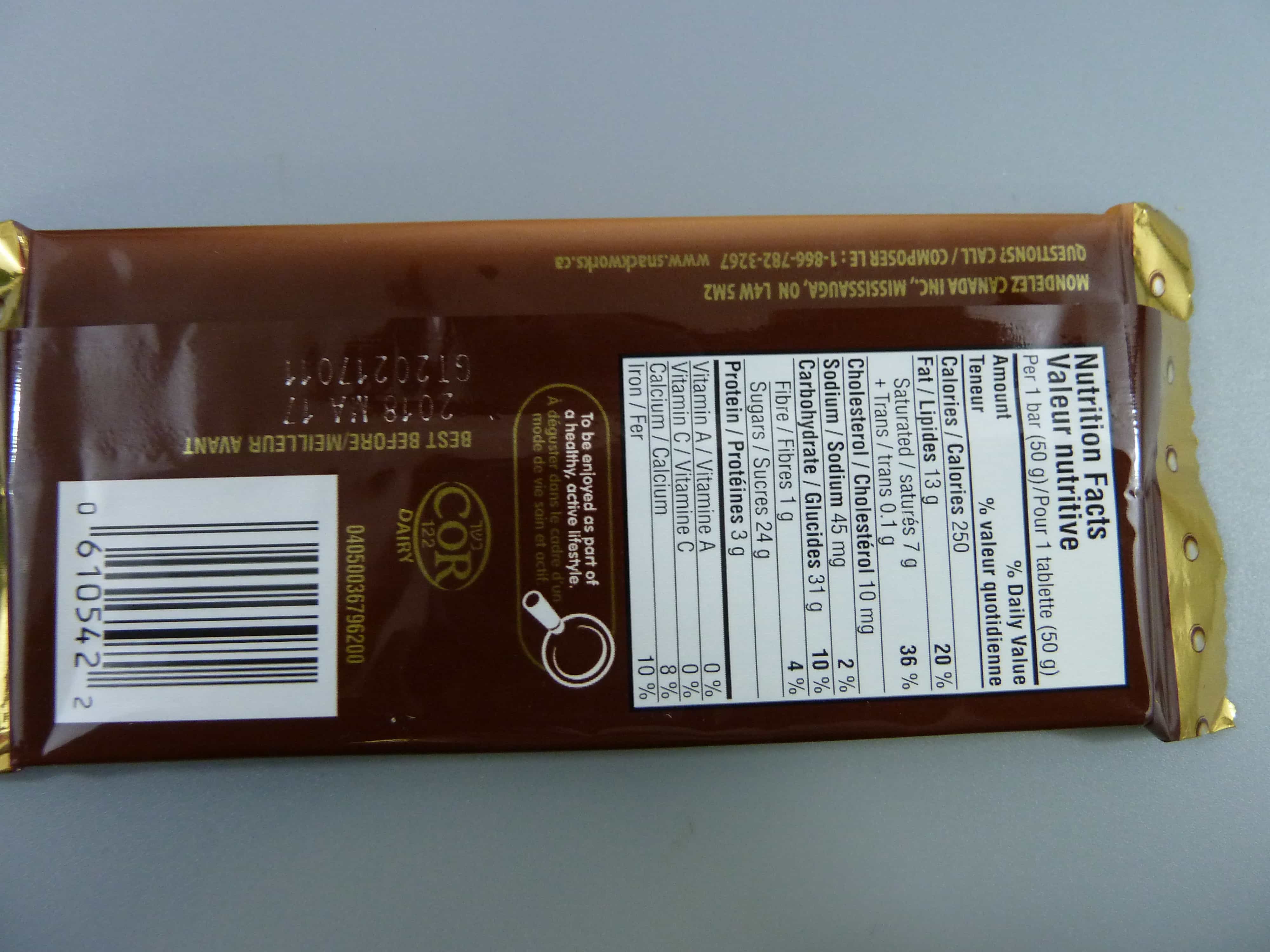 It does have 24 g of sugar, so I probably shouldn't have eaten it all in one setting. Ooooops…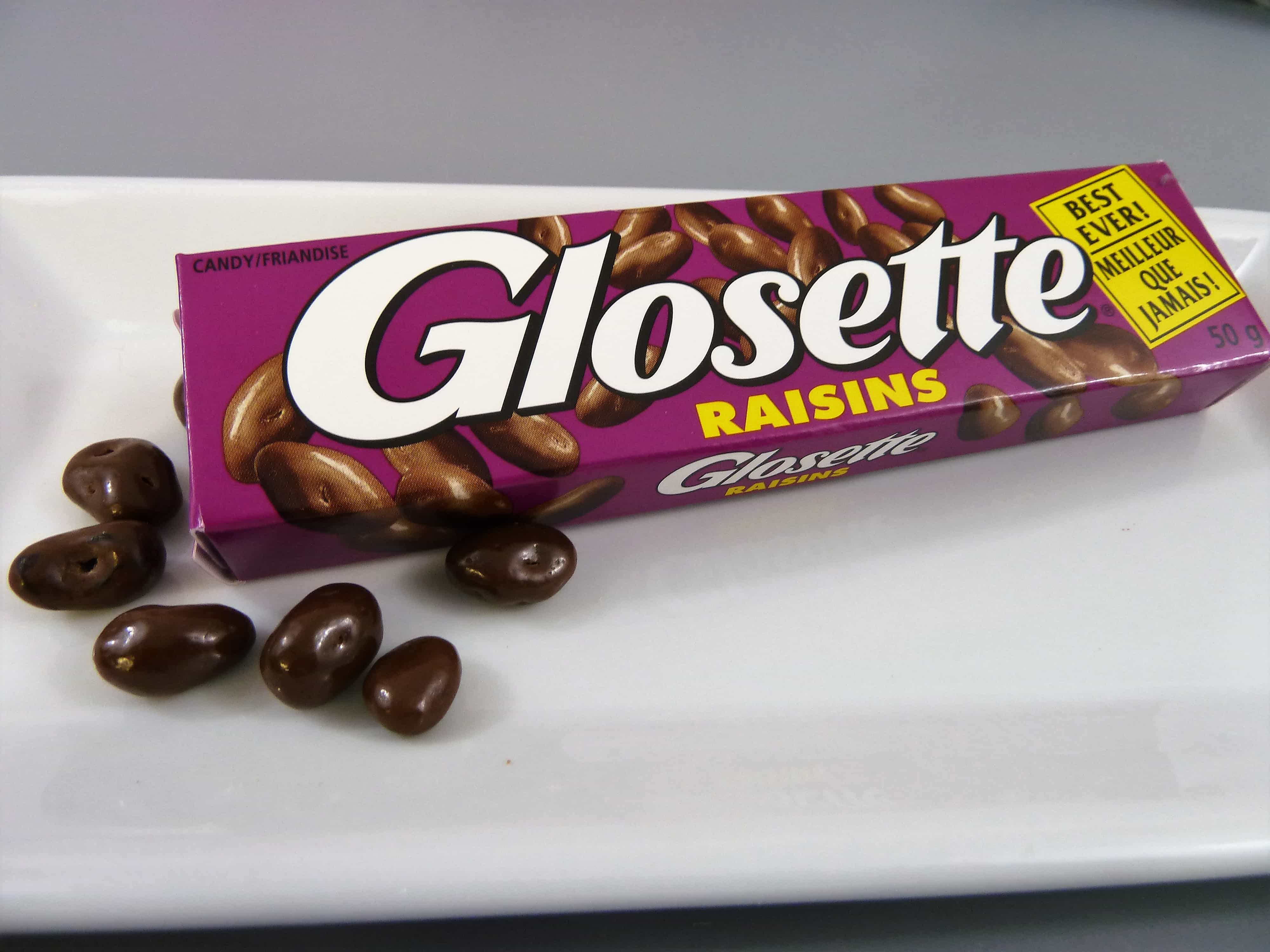 The chocolate covered Glosette Raisins were good too. I like Raisinettes and these are a close second, even with the words "Best Ever" on the box. 😉
Hershey Canada is the maker of Glosette Raisins.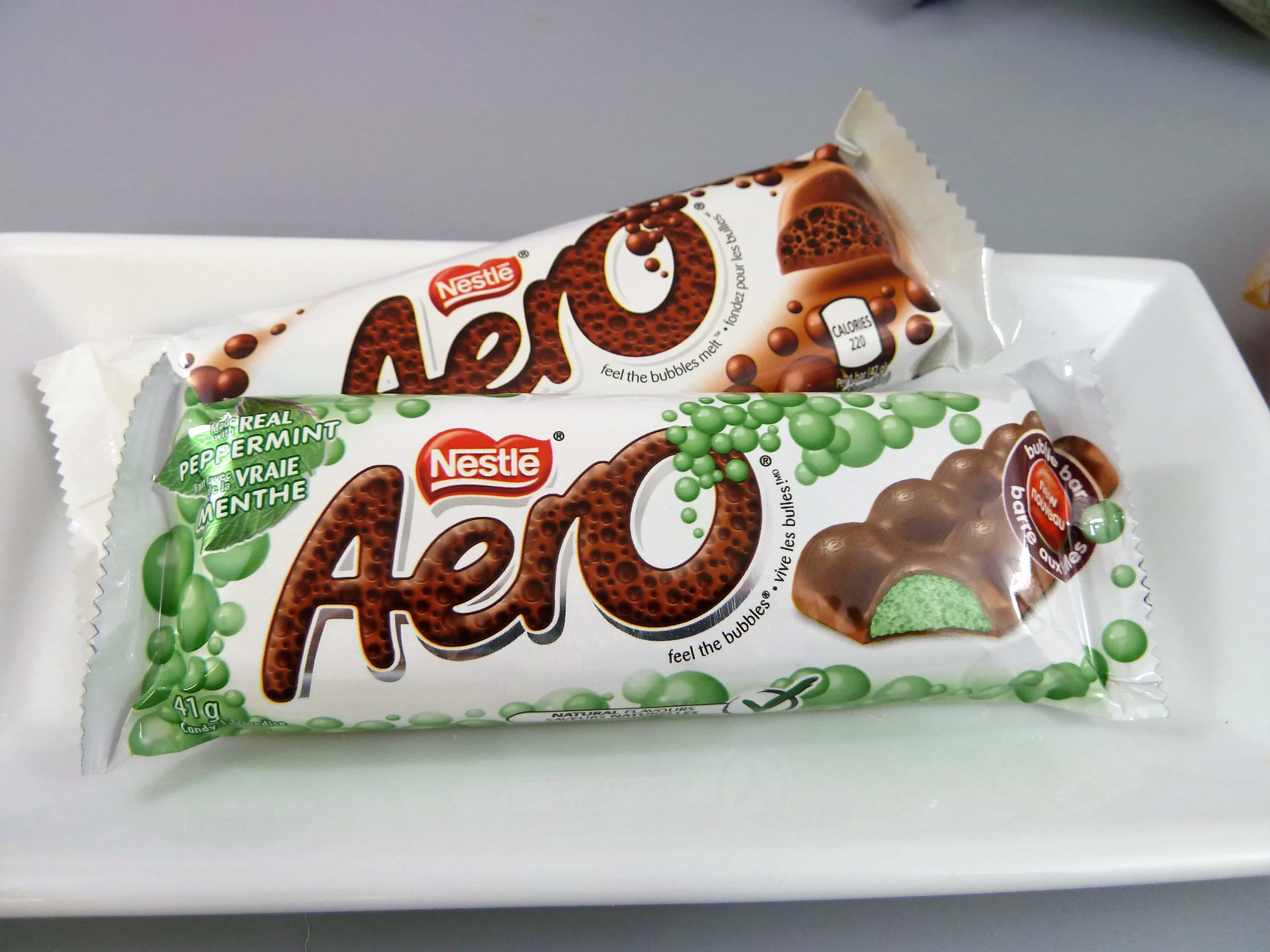 Two bars of Neslte Aero were also included, one in Chocolate and the other in Peppermint.
I dove into the peppermint bubble bar and was delighted by the flavor I found. It melted nicely on the tongue and was satisfying. Hershey launched a version of this in the US, and I did not care for that. I was happy that this one was better than my previous experience with bubbled chocolate.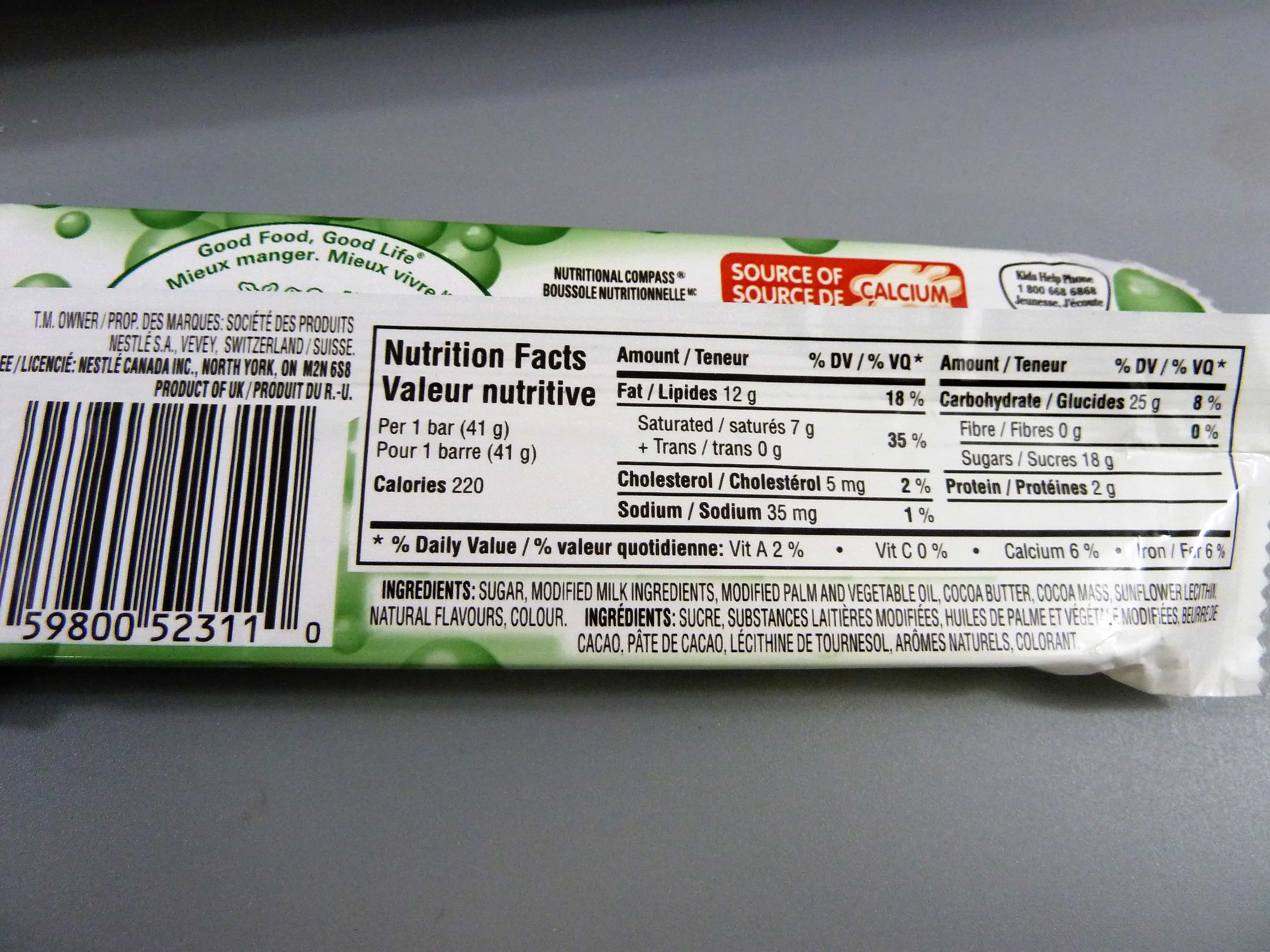 Nutrition facts. I'll pretend I didn't see the 18 g of sugar….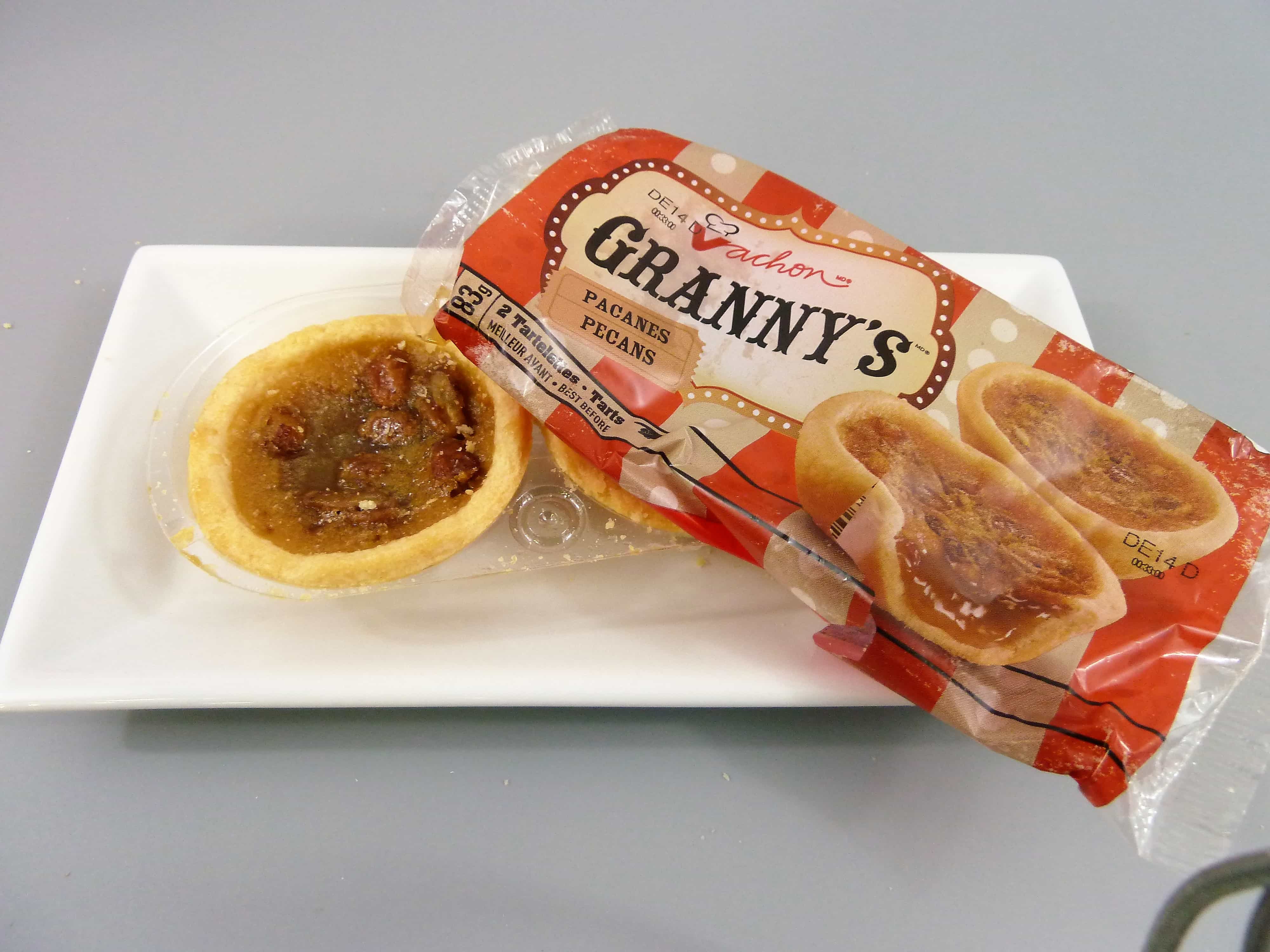 Finally, Vachon's Granny's Pecan Tarts made for the sweetest ending yet to this box. Two tarts were in the package, which was perfect for sharing. I would have preferred more pecans in each tart, but overall they were very good.
The back of pack.
This box is great for Canadians wanting a taste of home, or for foodies learning about other cultures via snacks! Afterall, we are what we eat, eh?
What do you think of this month's Get Canucked box?