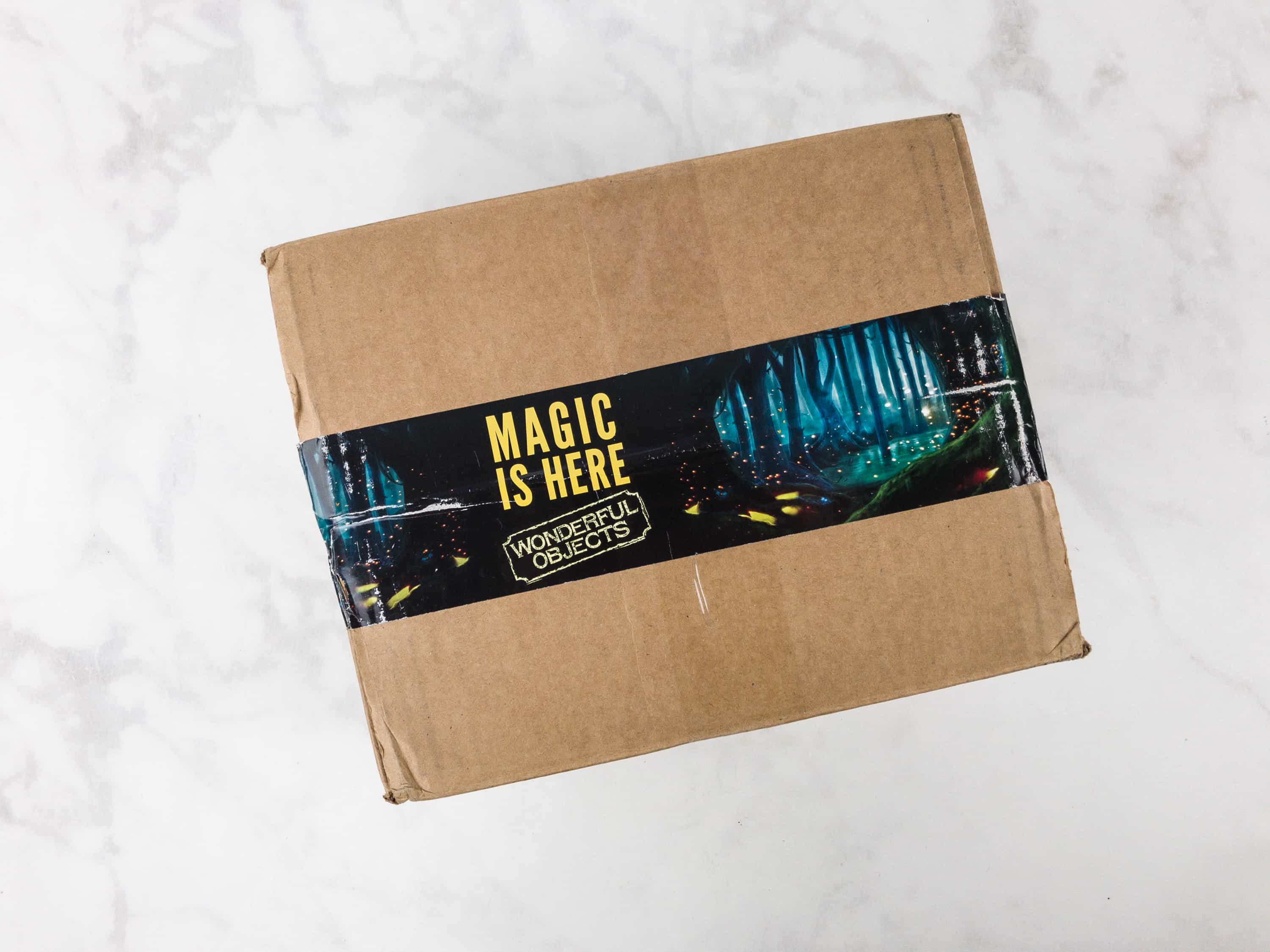 Wonderful Objects by Wonder and Company is a quarterly subscription box that focuses on storytelling and invites immersion in a fantastical world through hand-picked objects plus custom-designed story-making ephemera. For only $72.00 per quarter, you'll get a mystery box that includes wonderful objects like limited edition art, wearable treasures, scents, baubles, and a lot more!
This box is great at inspiring some daydreaming, as they always include the little touches that really bring the theme to life and make it so engaging and immersive.
The items are wrapped by a blue tissue paper, accompanied by an elegant note to draw you into the fanciful world curated for you.
DEAL: Save $10 on any plan with code HELLOWONDER10! Note: This box SELLS OUT!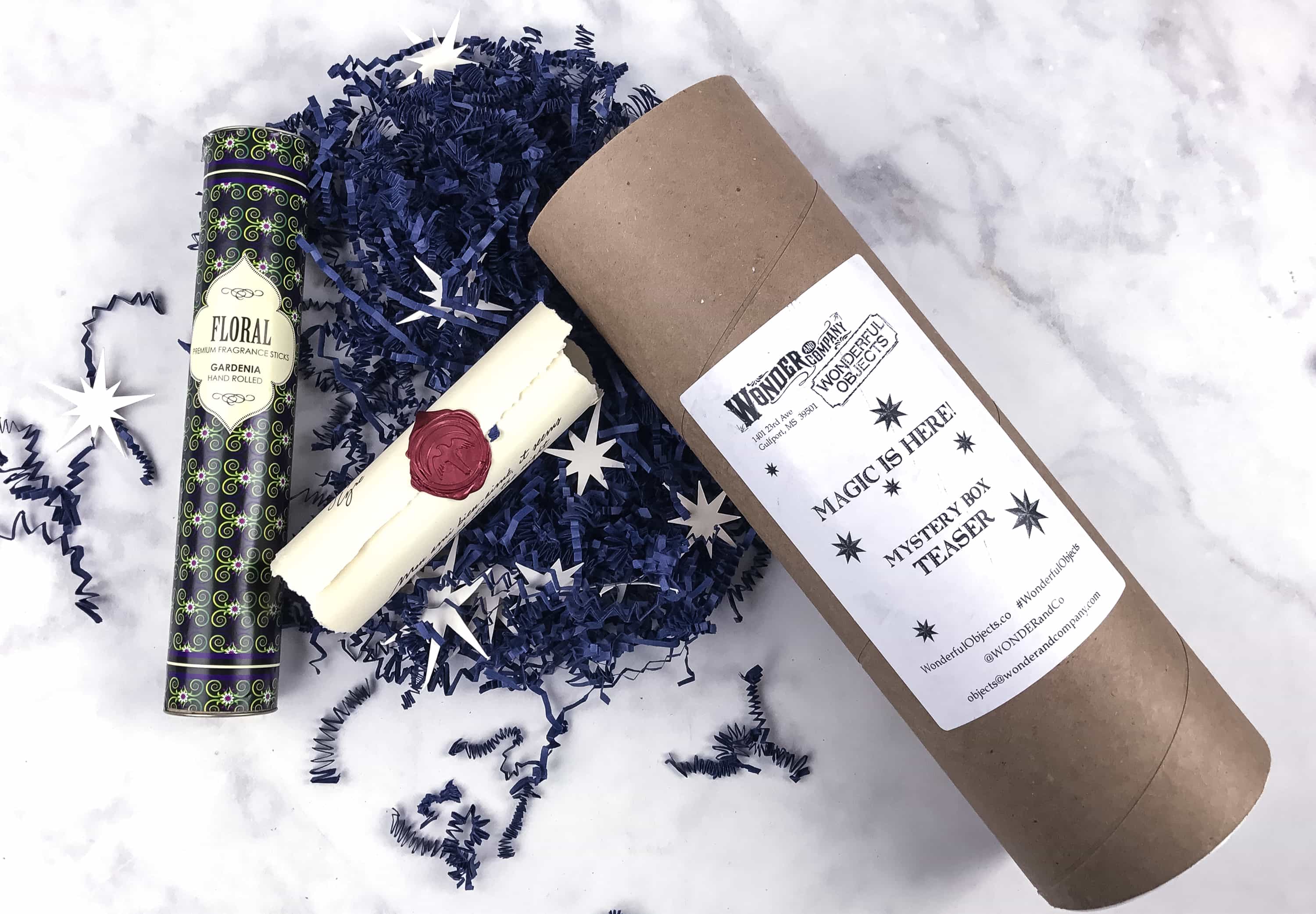 A few weeks before this big box arrived, we received the teaser in the mail!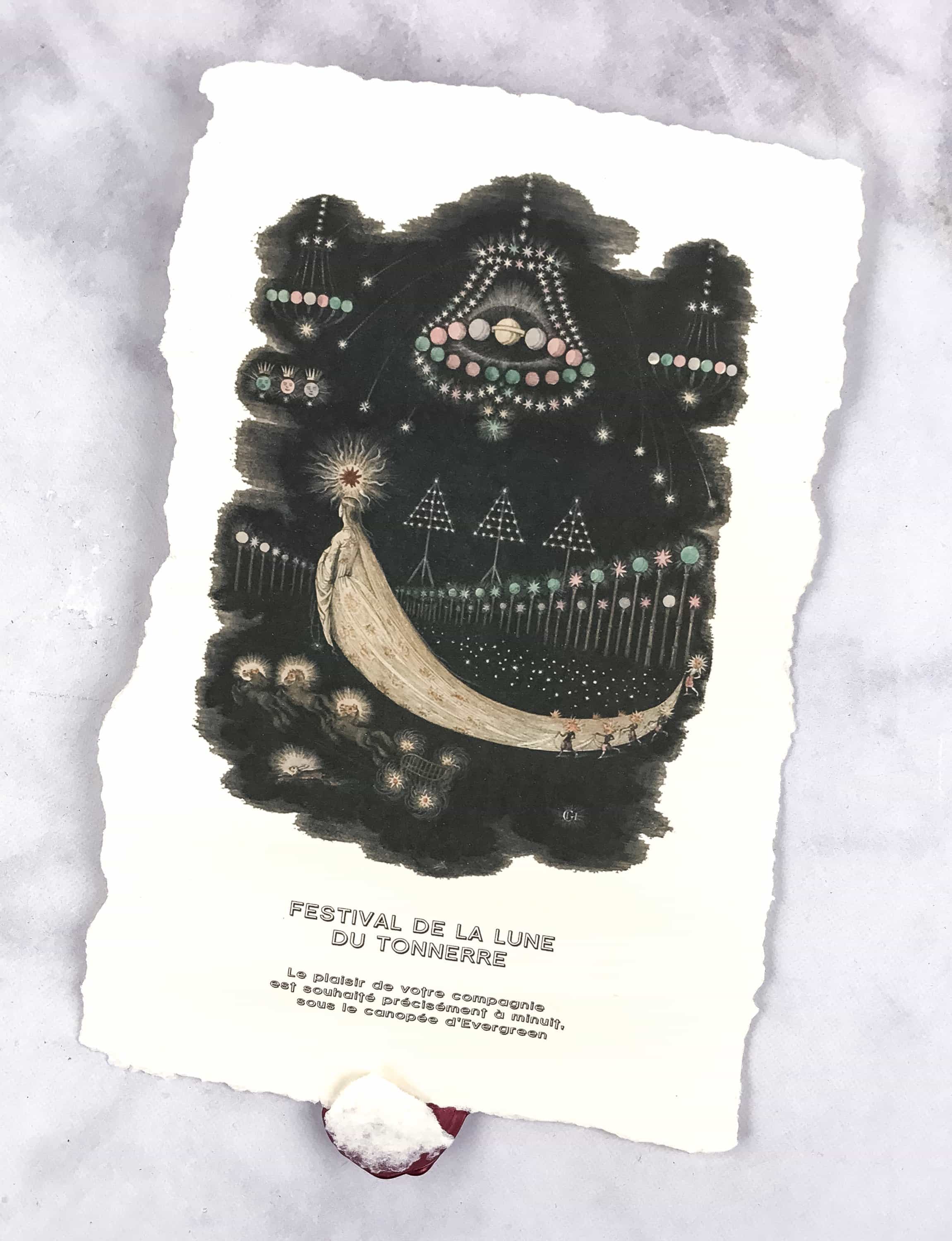 The teaser box came with this mysterious card inviting us to a Thunder Moon Festival, just prior to midnight, under the evergreens. The thunder moon is a name for the mid-summer full moon.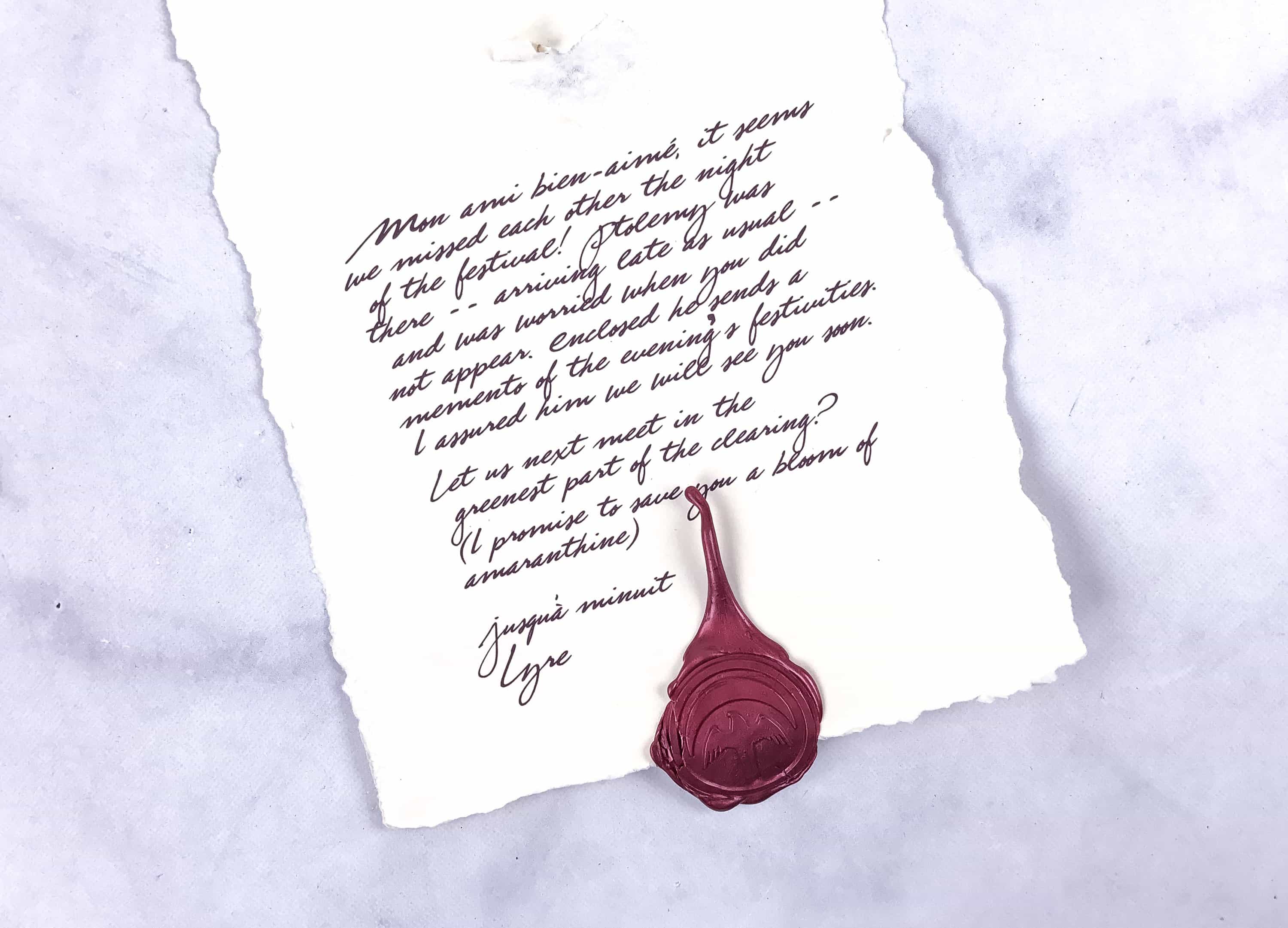 The reverse of the card has a letter from Lyre. It arrived as a scroll sealed with wax.
The Teaser also included a full can of gardenia scented incense, complete with a stand. The teasers often make sense when viewed in retrospect. It's always a good idea to hang onto them until you open the quarterly box — they sometimes come in handy for solving riddles!
Now on to the main event!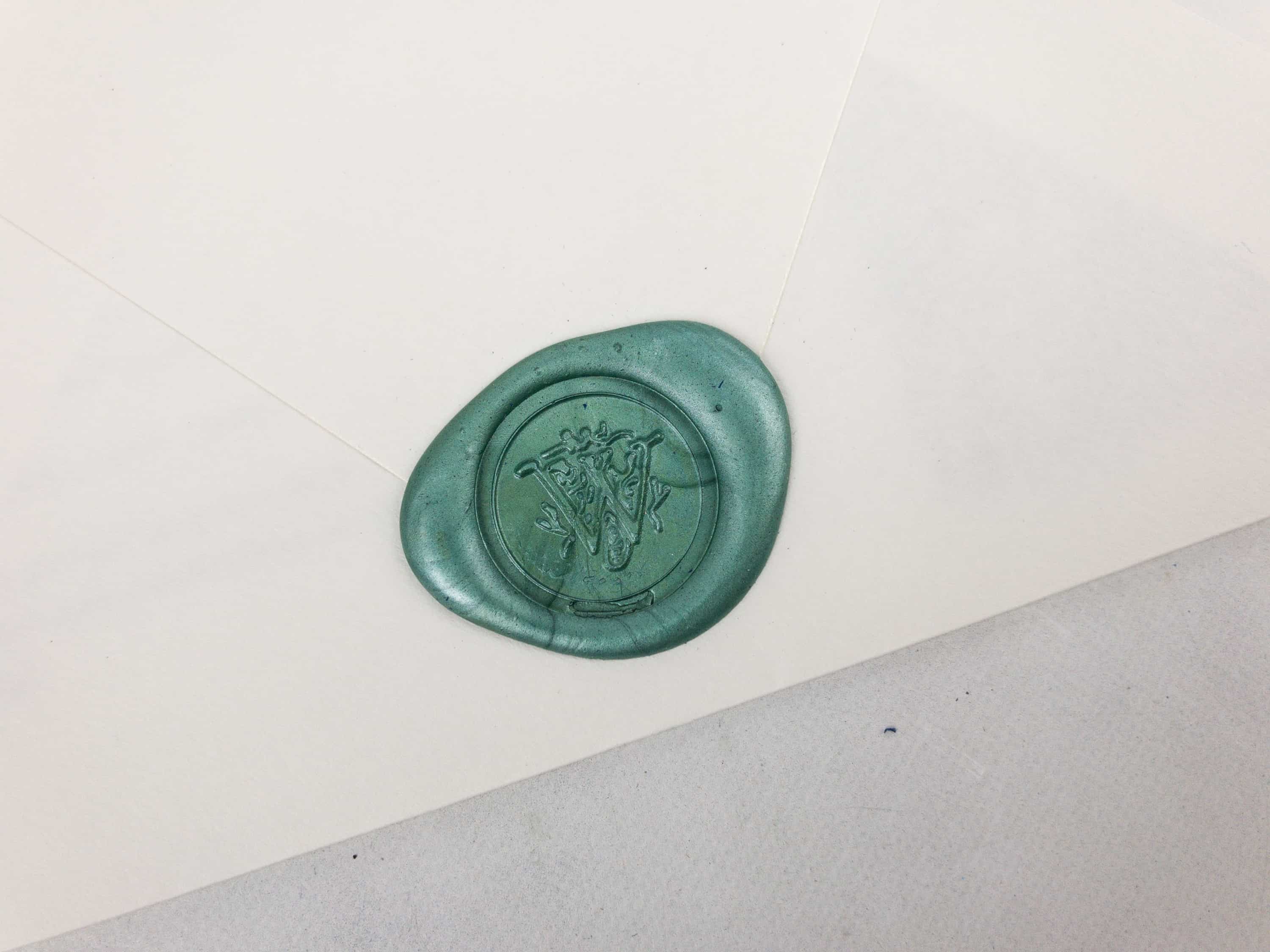 The "Open Me First" envelope is sealed with a "W" emblem.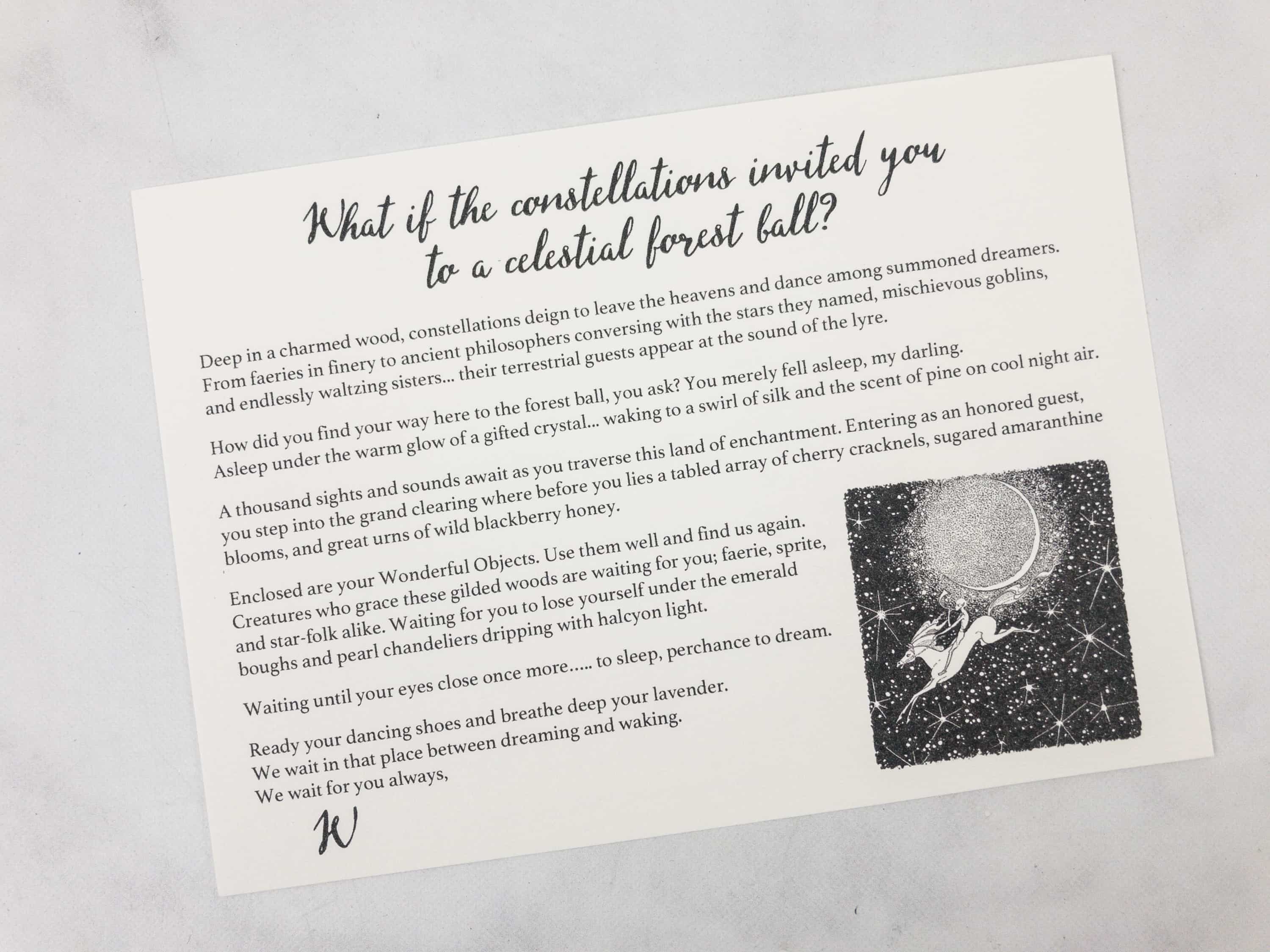 What if the constellations invited you to a celestial forest ball? A letter from this "W" character sets the scene.
The information card gives you a list of all the items inside the box! The idea is that the collection of items serve as mementos of your journey into the world created by the teaser, notes, and ephemera.
Looks pretty peculiar from here!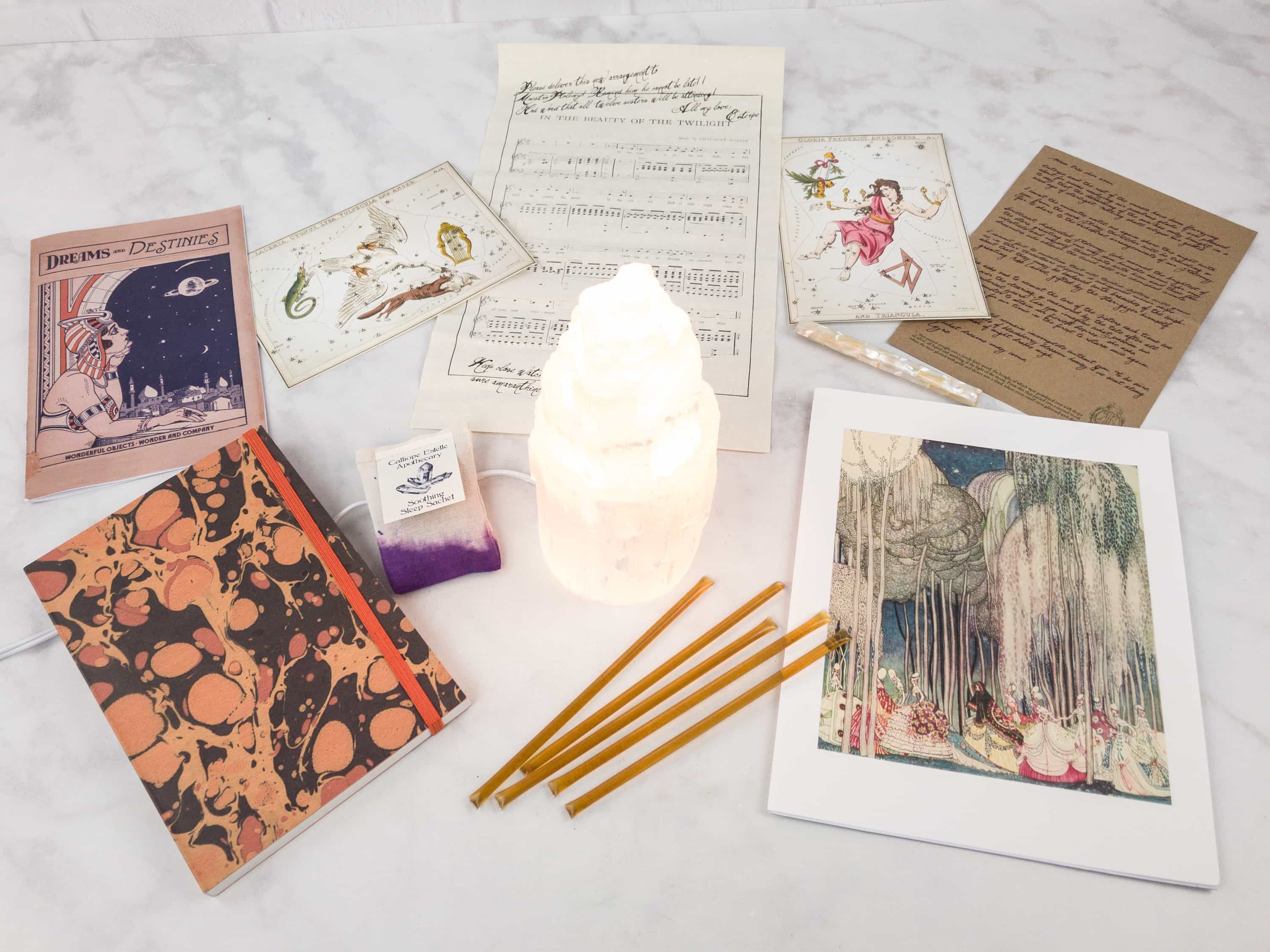 Everything in the box!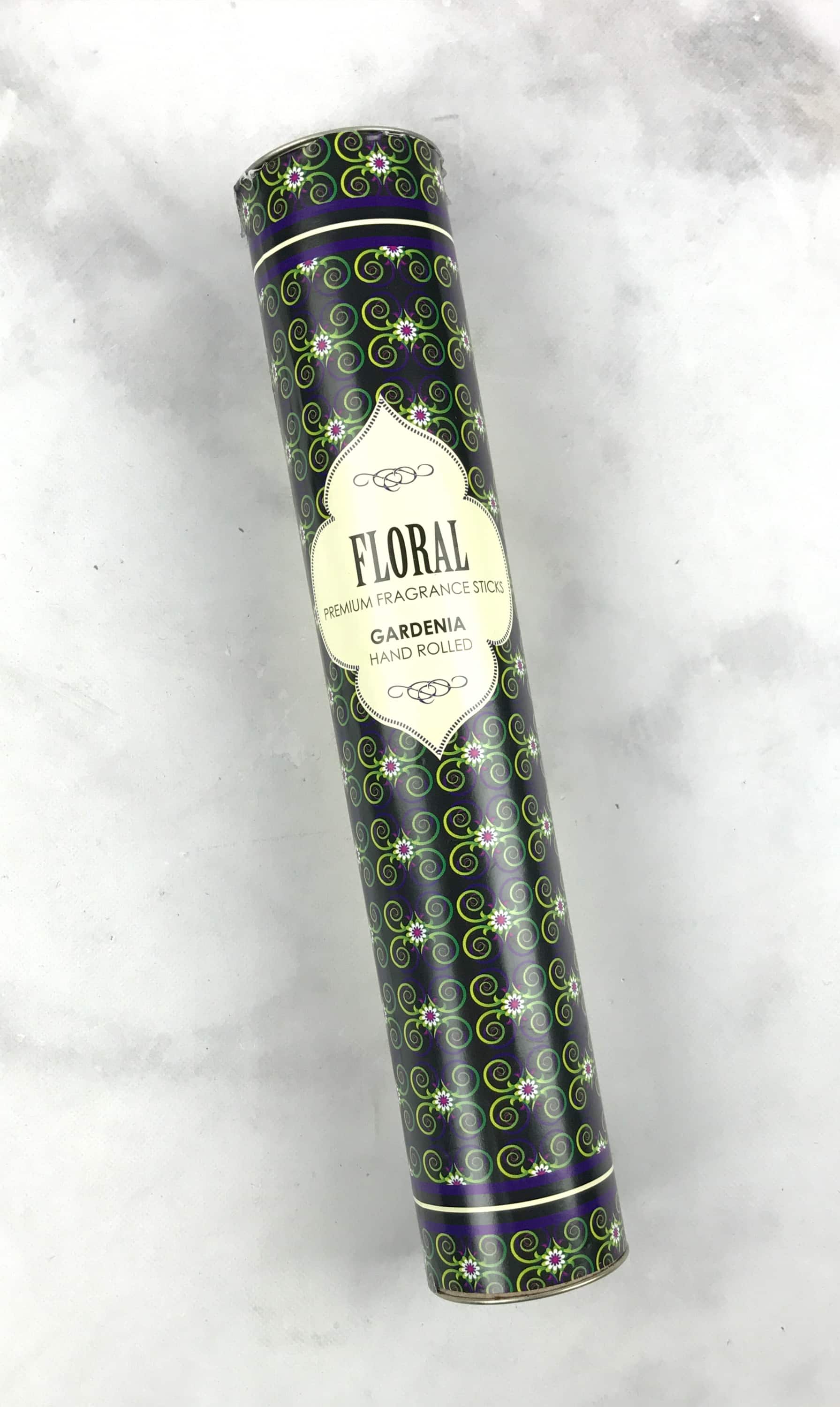 Flaire Floral Hand-rolled Incense With Wood Holder ($5.95) This was delivered via teaser box.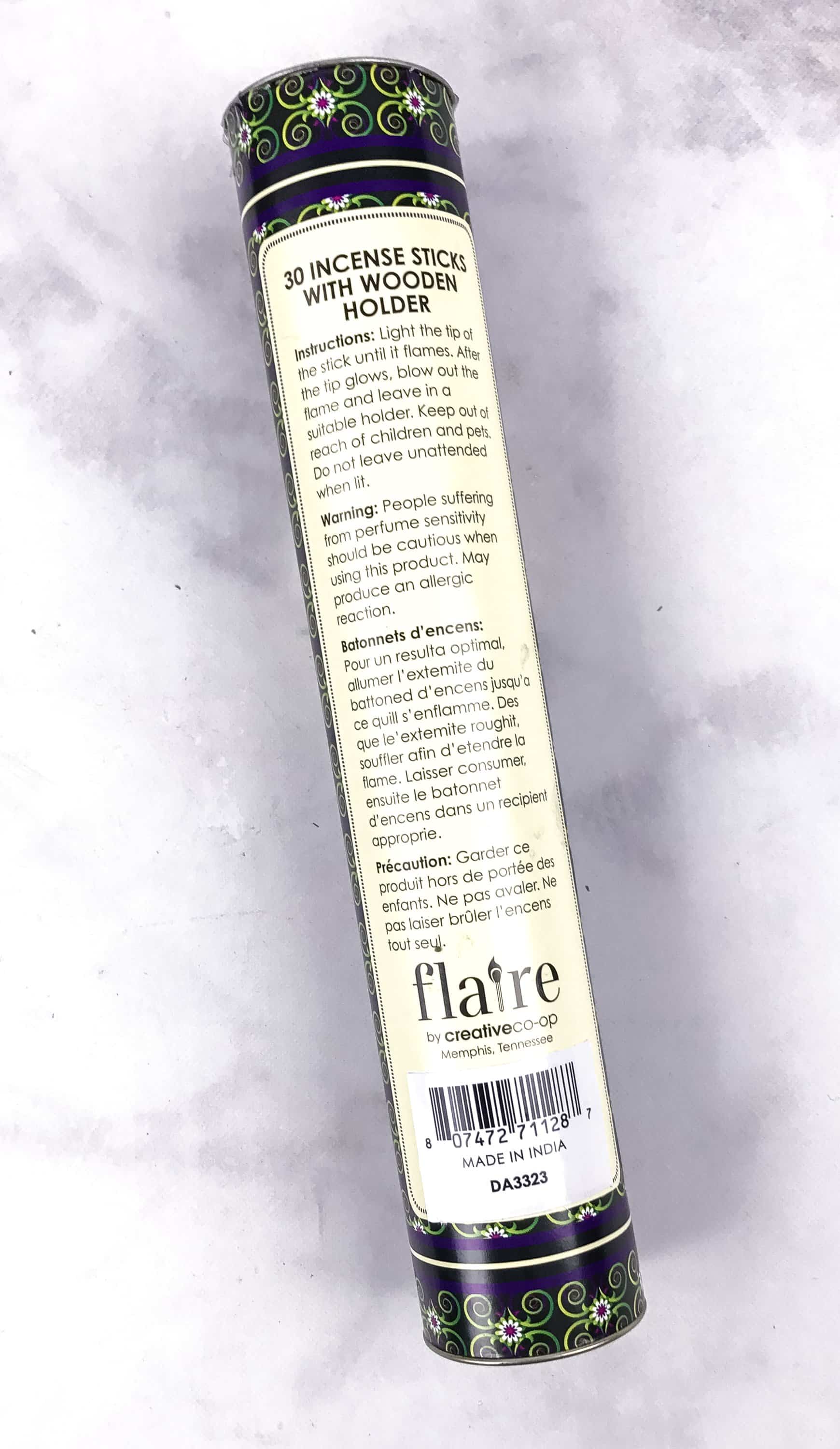 It comes in a tube wrapped in decorative paper.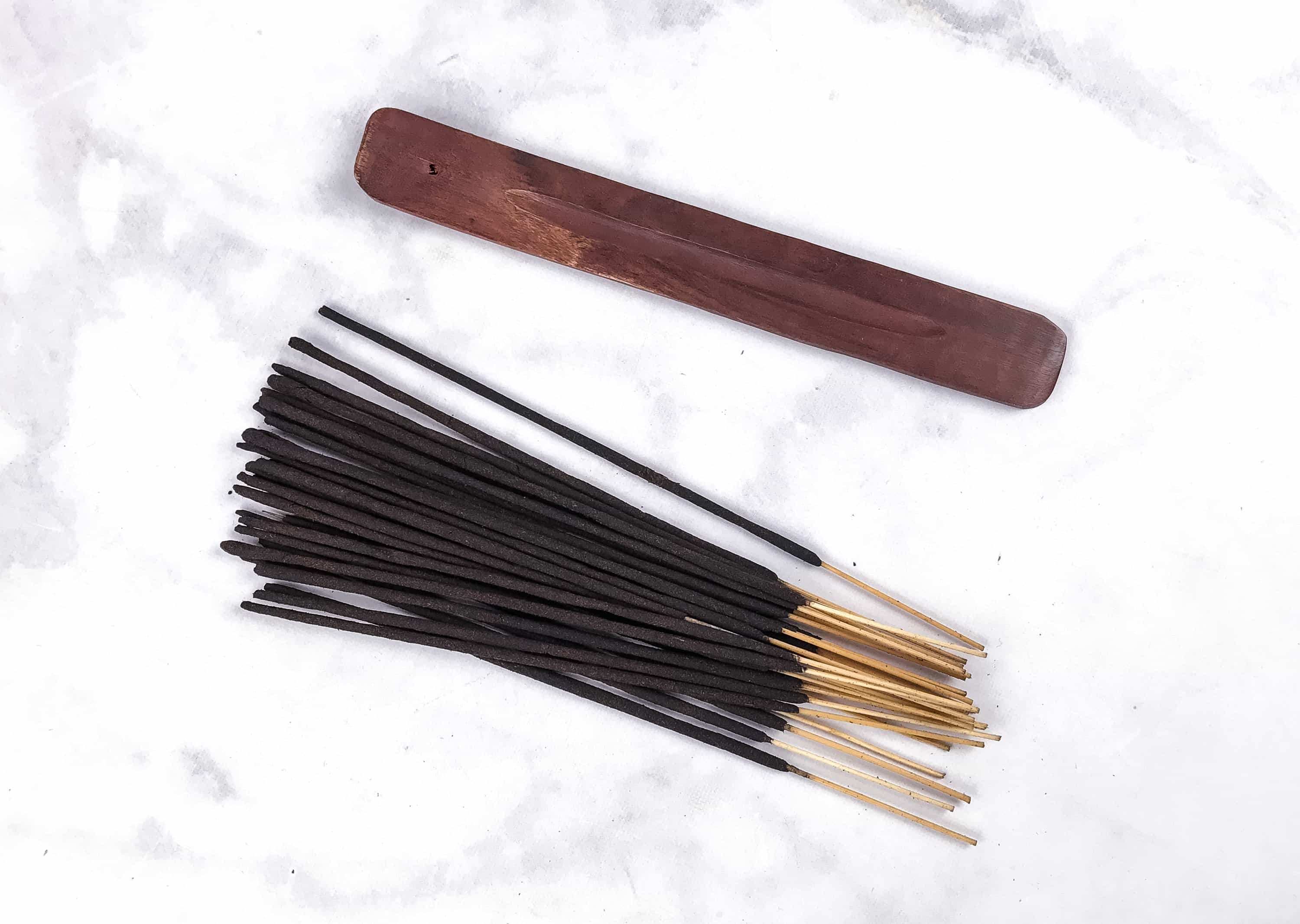 The scent is Gardenia, which is very floral. Perfect to use during yoga or meditation sessions at home, or to give your home a mid-summer scent as the Fall marches on.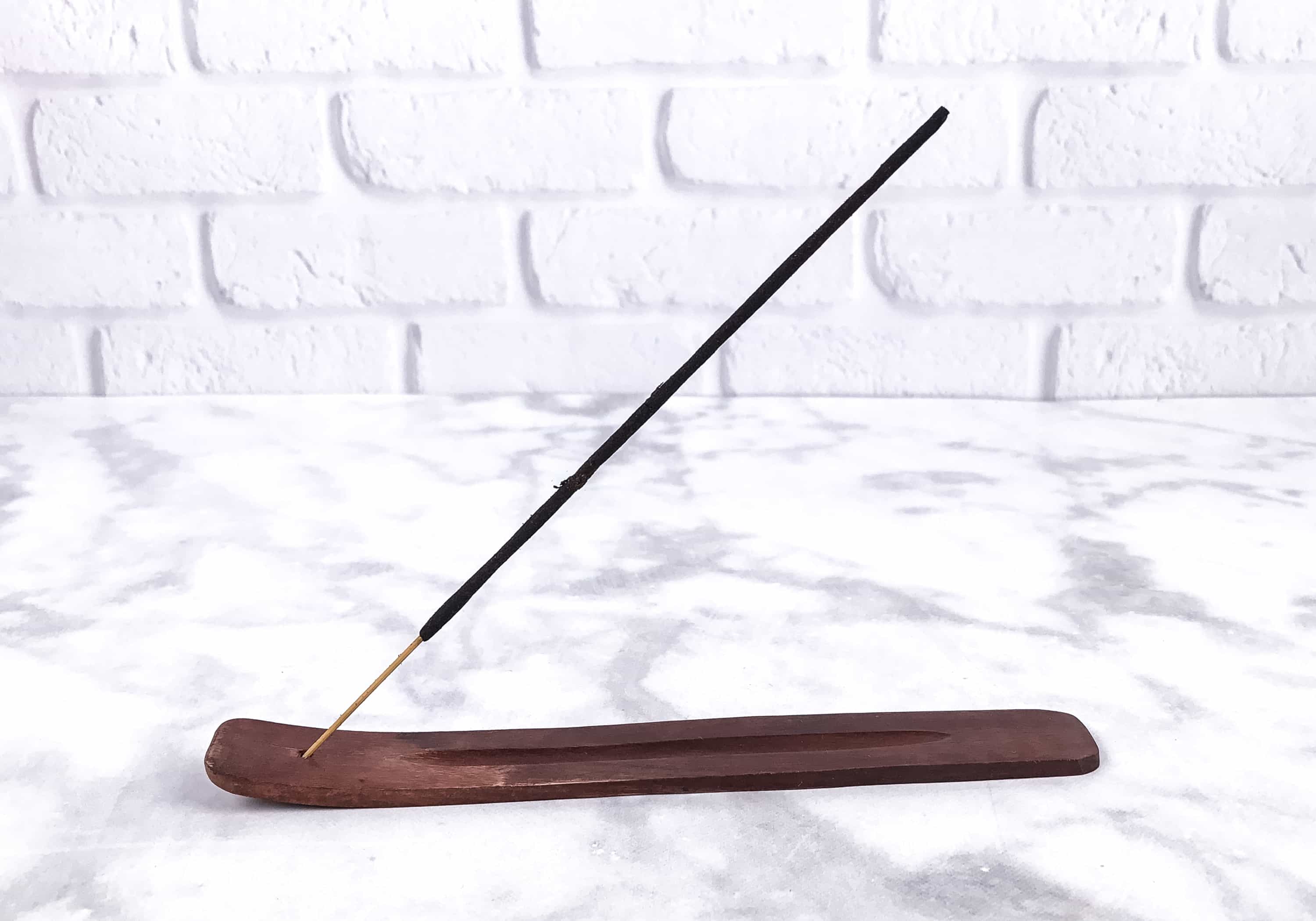 There are 30 sticks in the tube, as well as a wooden holder.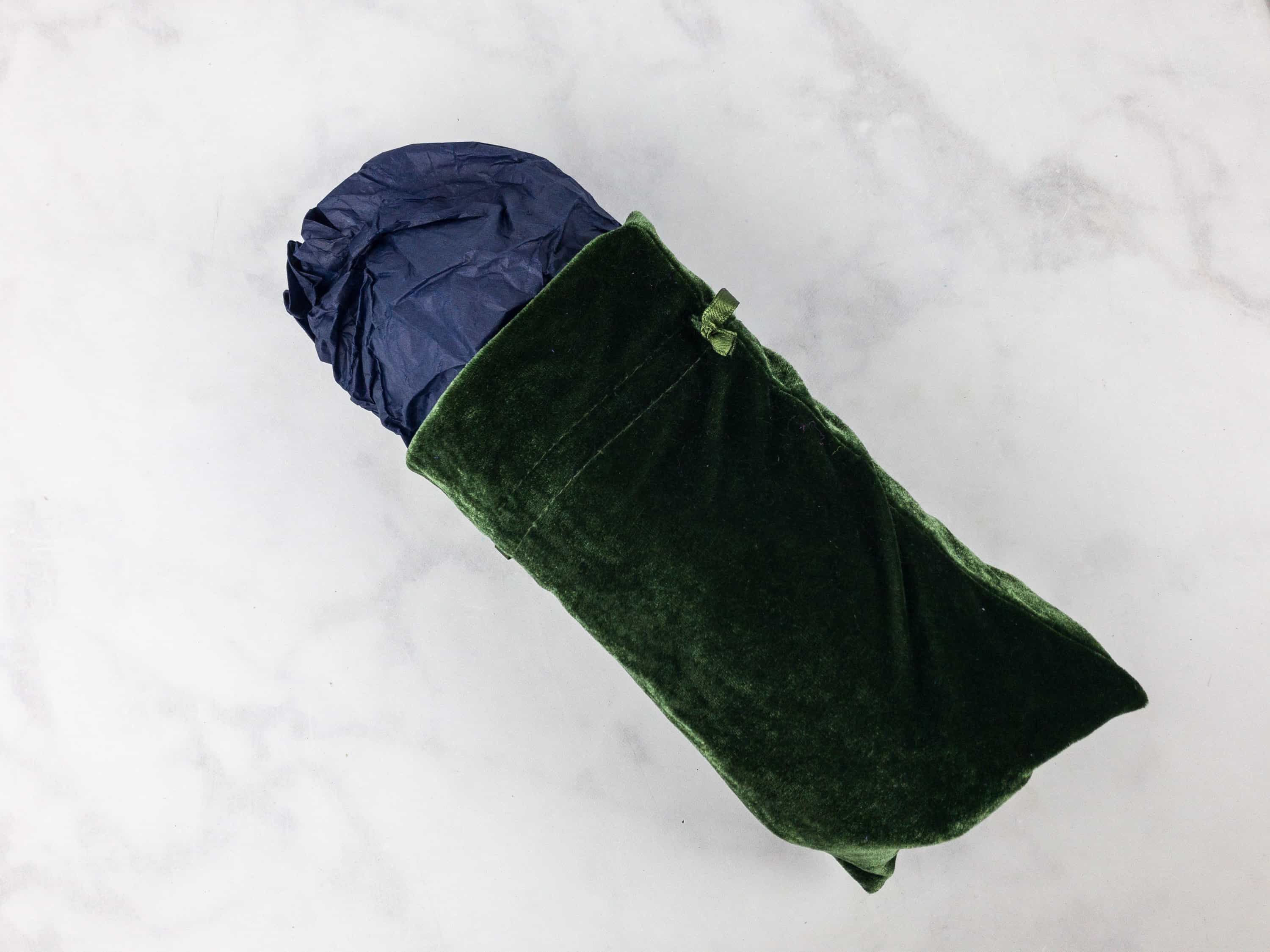 Selenite Crystal Skyscraper Lamp ($59.50) A unique lamp that needs to be placed on a bedside table to induce deep sleep.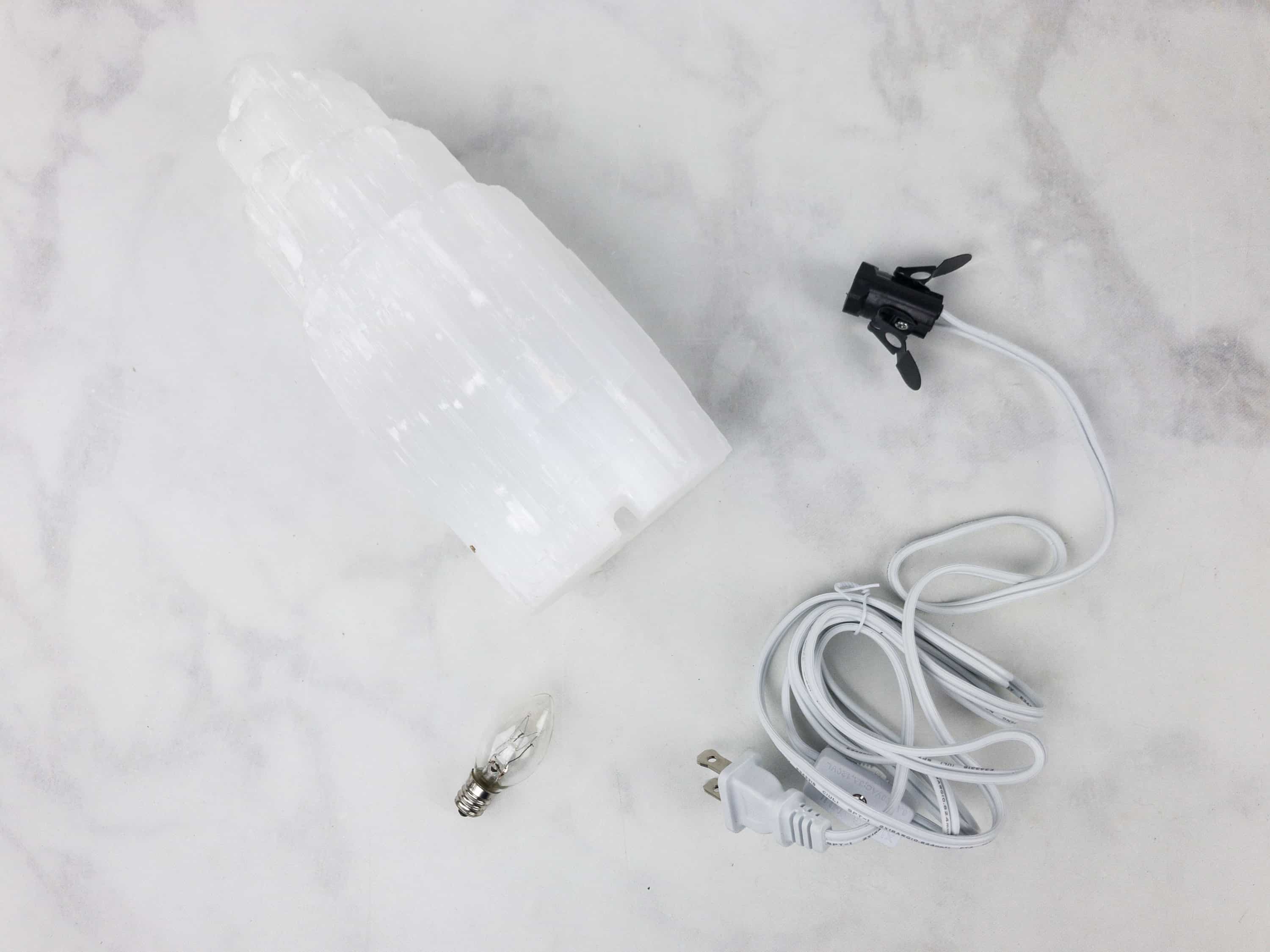 It comes with a bulb and a cord.
This lamp is made of Moroccan selenite which can be illuminated from within by inserting the bulb.
Isn't it majestic? The selenite was carefully hollowed out to achieve this look.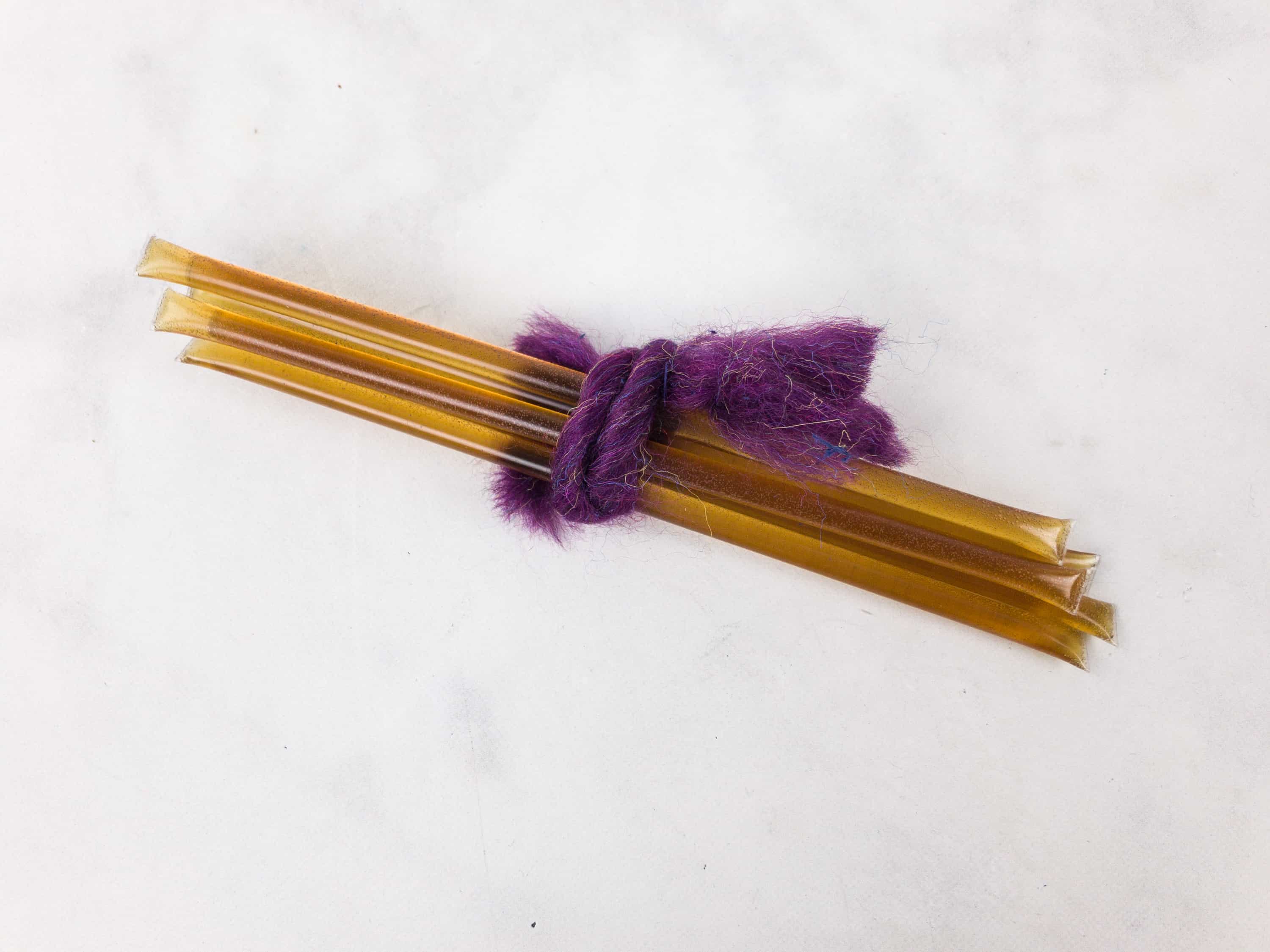 Pacific Northwest Blackberry Blossom HoneyStix ($4.75) Real honey in a tube!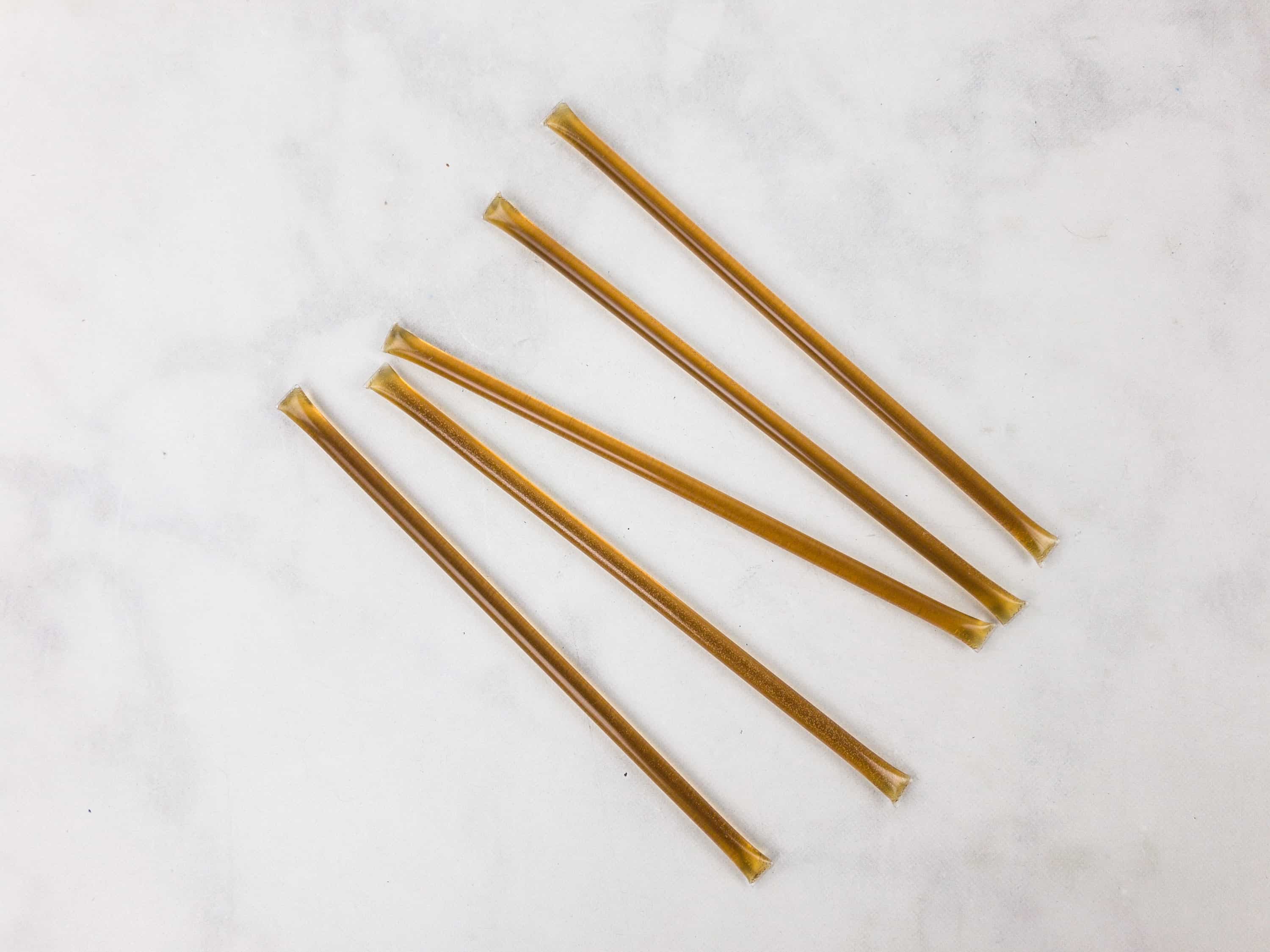 You just have to bite or pinch the seam and the squeeze to eat. The straw used here is BPA-free. No artificial colors or ingredients, either. Great straight out of the tube as a sweet treat (drip down your throat like nectar), or as a sweetener for your tea.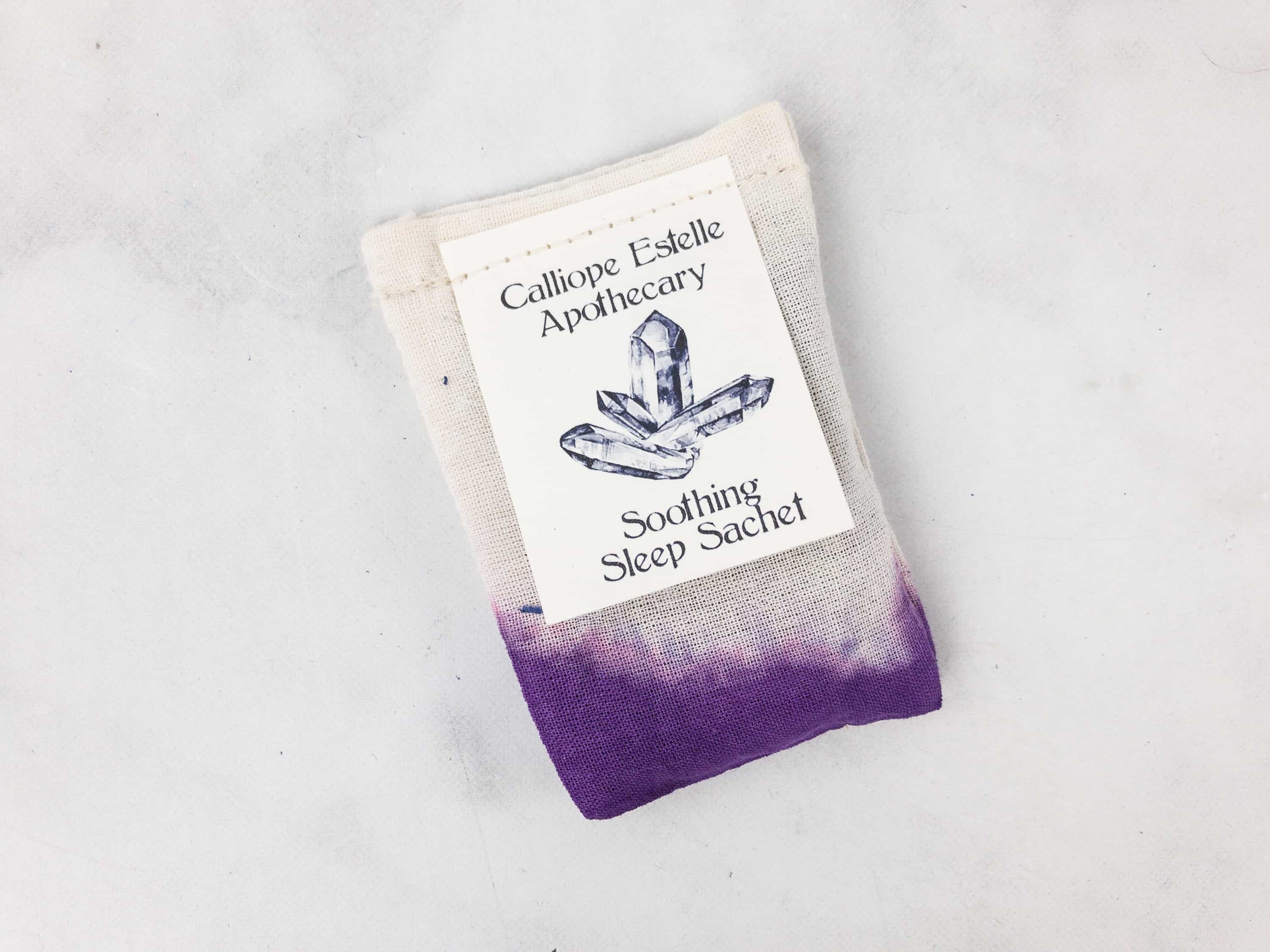 Calliope Estelle Apothecary Lavender Sleep Sachet – This smells so heavenly. Aside from helping you relax and sleep well, there are folkloric beliefs that sleep sachets can ward off negative energy and keep nightmares away.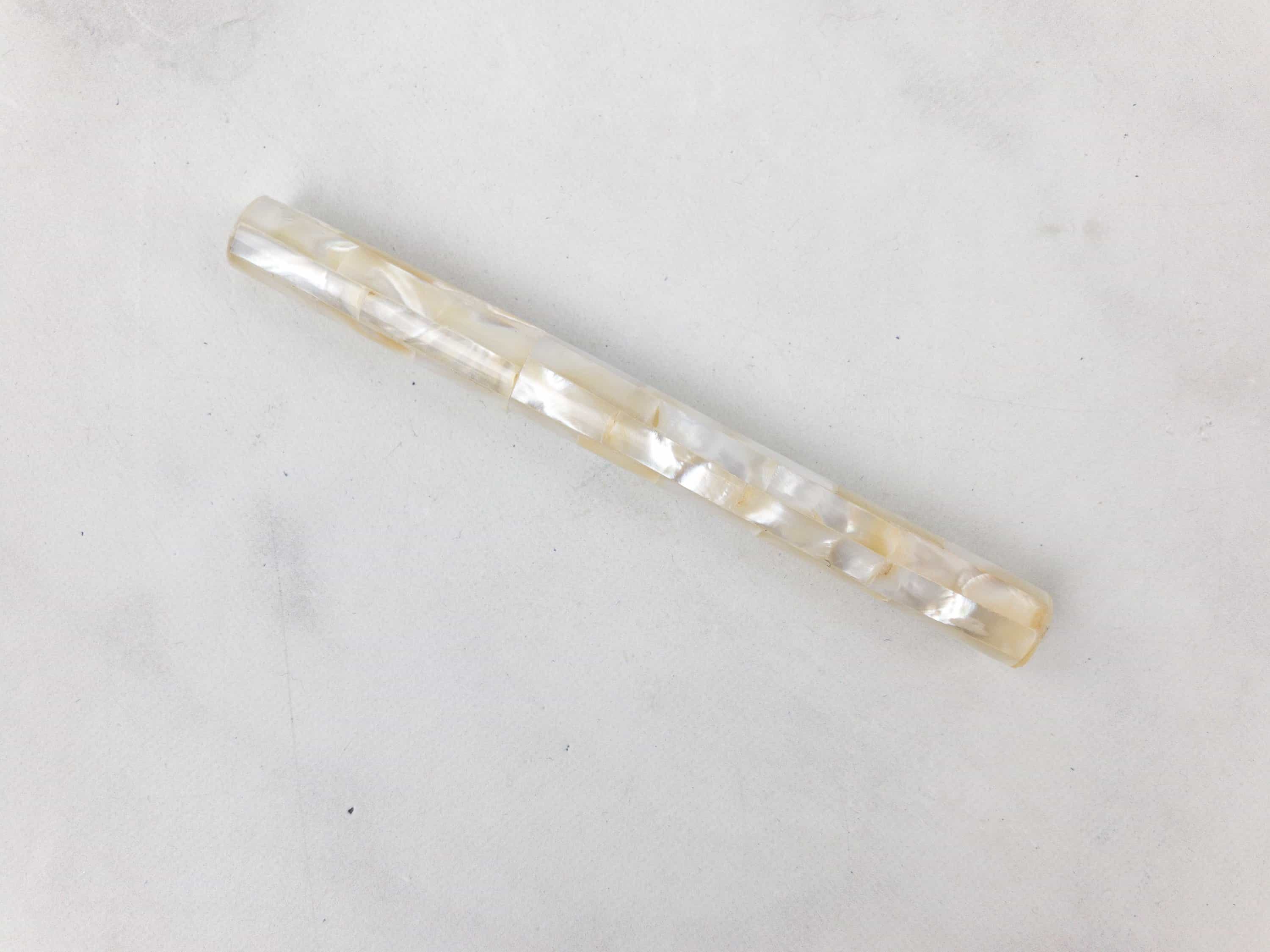 Mother of Pearl Refillable Inkpen – What a stunning pen! The shape also keeps it from rolling away.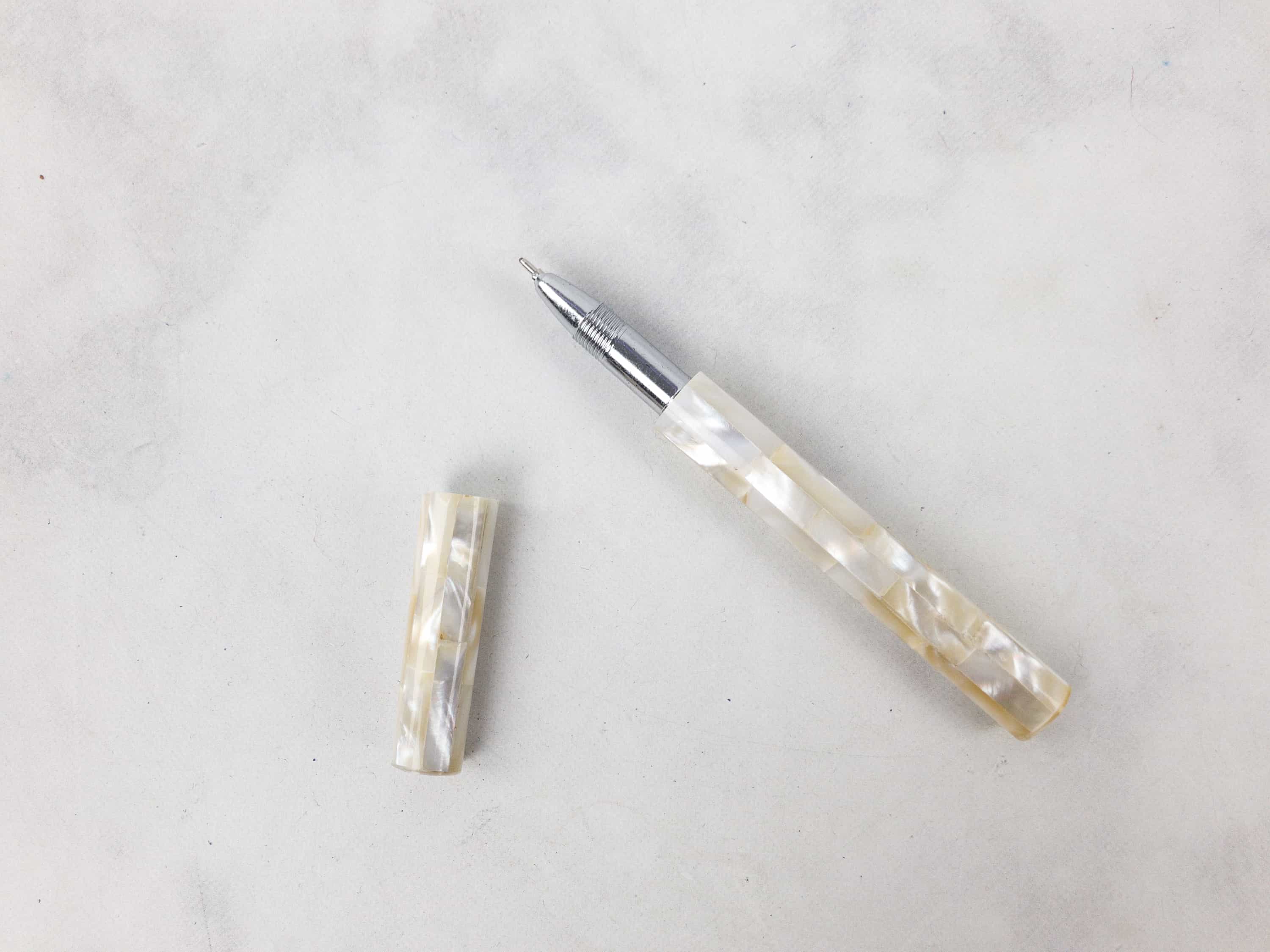 Imagine how fancy it would be to sign documents using this! So glad to know that it's refillable, I guess I'll be using this for a long time.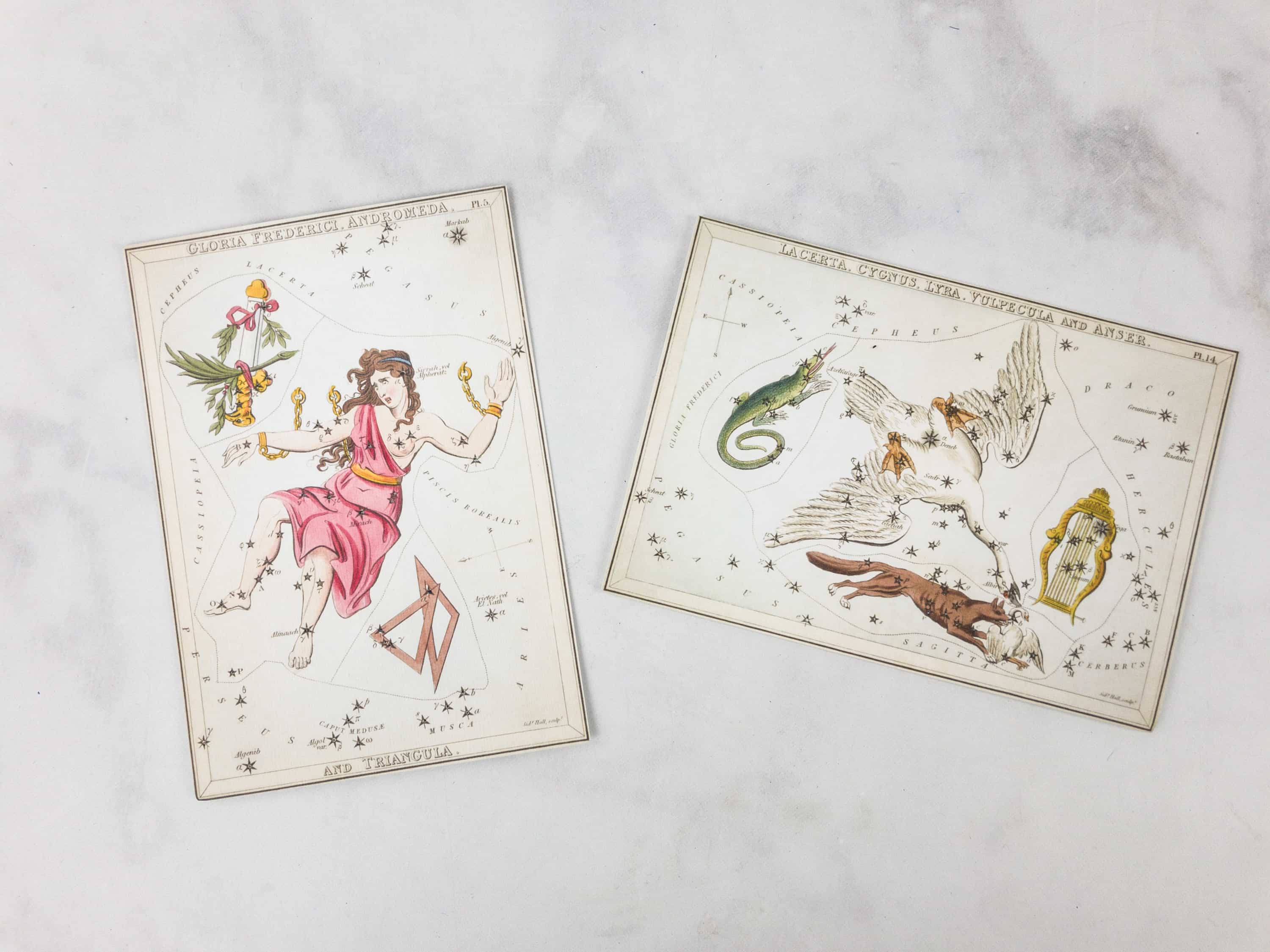 Urania's Mirror Constellation Cards – A couple of 5×7 astronomical star chart prints.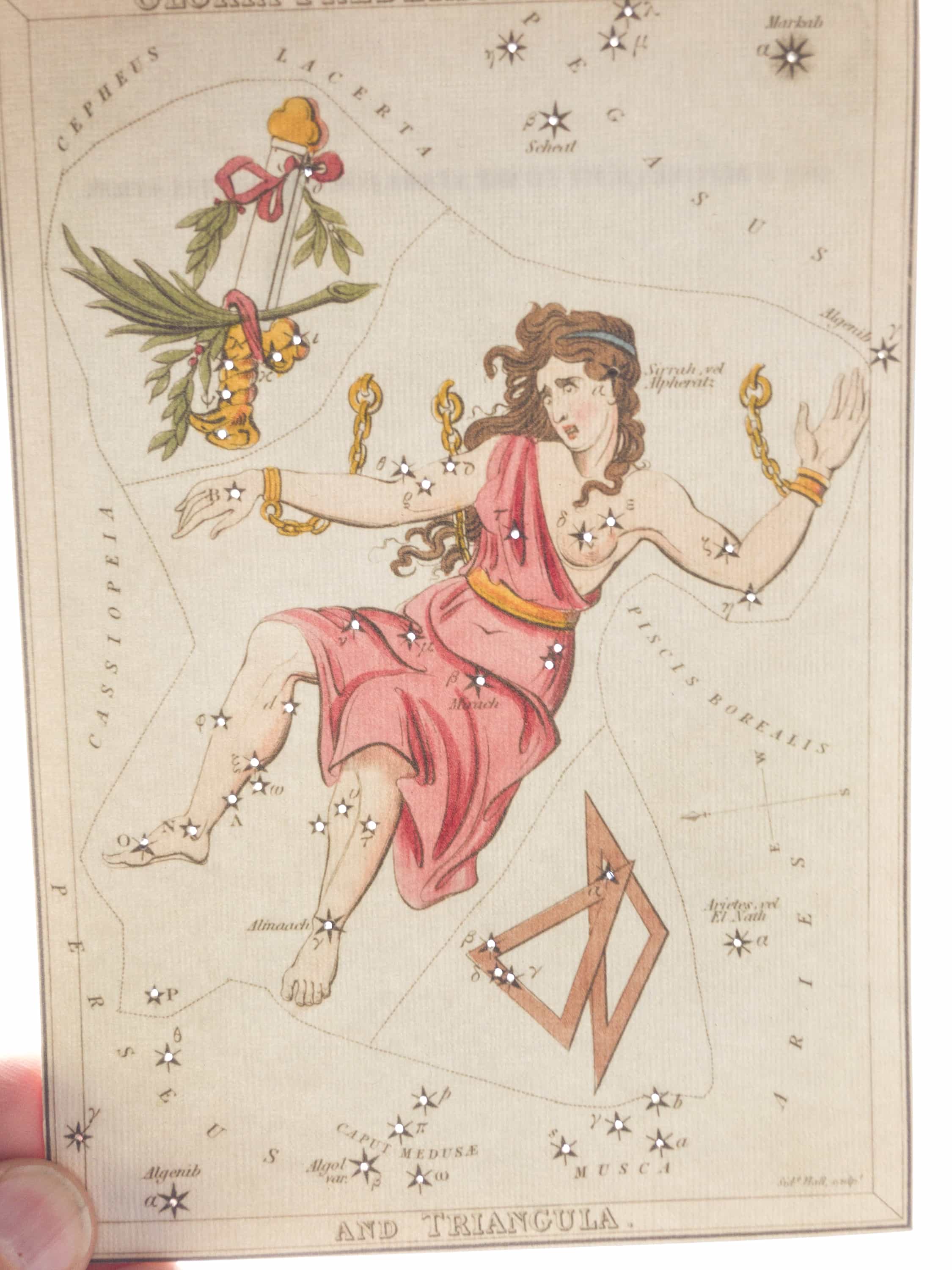 The designs are drawn on the respective constellations, bringing them to life. Each star has a pinhole poked through it, so you can hold it up to the light to see the stars in the constellation.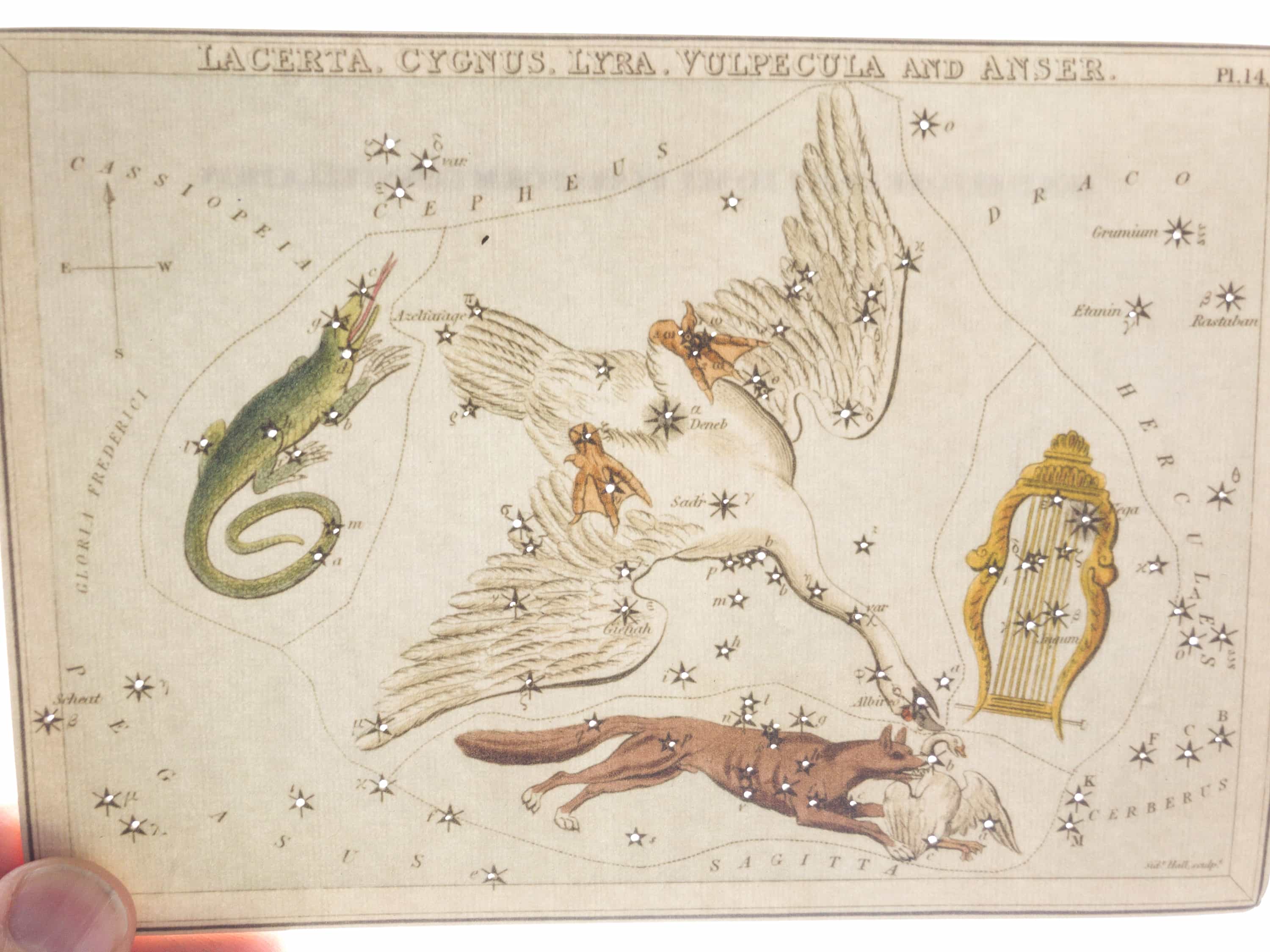 It can be framed like a print, or possibly placed on a light box or a backlit scheme of some kind.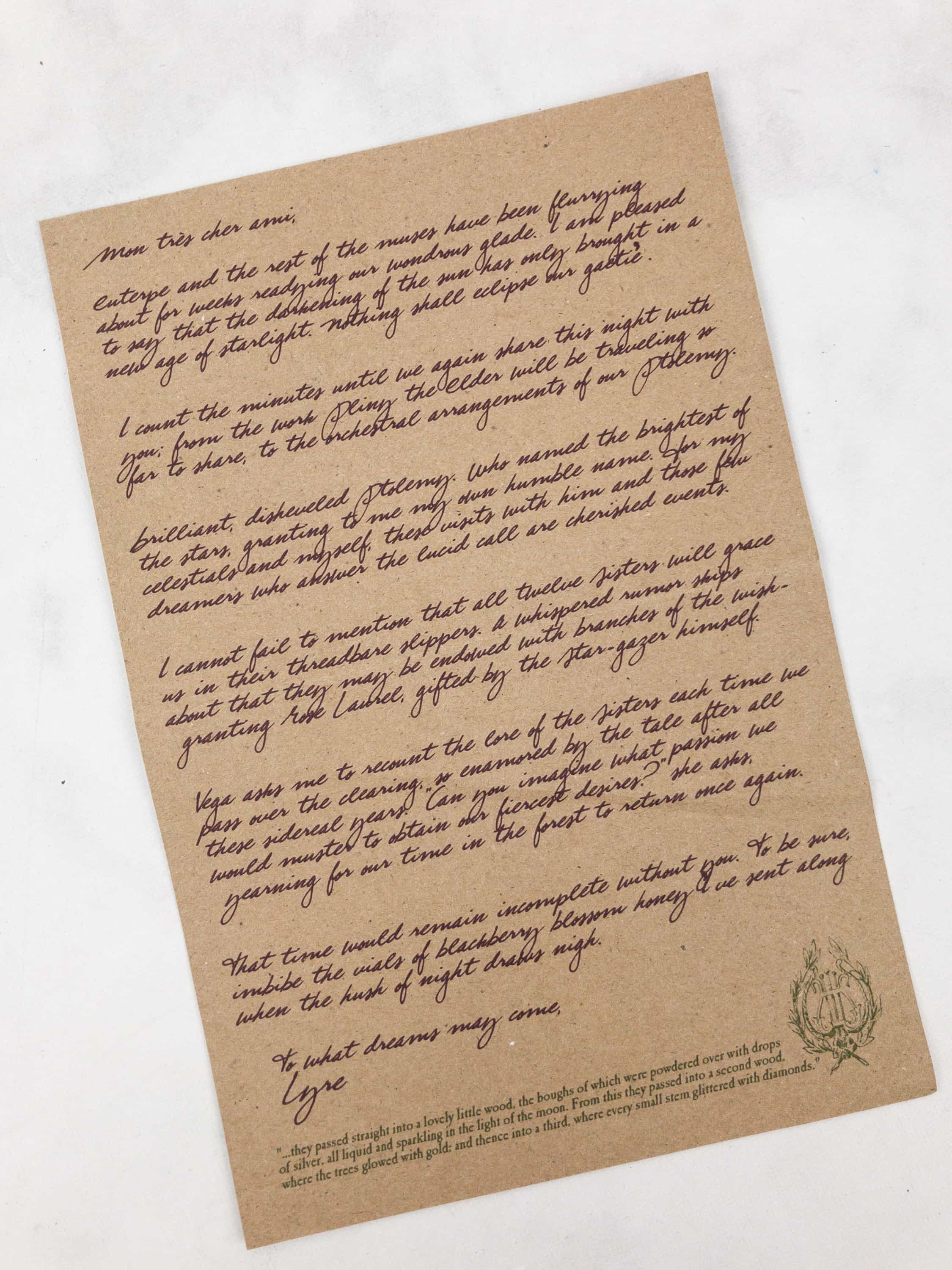 Another note, this time from Lyre. It sets the scene and refers to several of the objects in the box, tying them in to the story.
Marbled Notebook – A hardbound notebook with a band closure.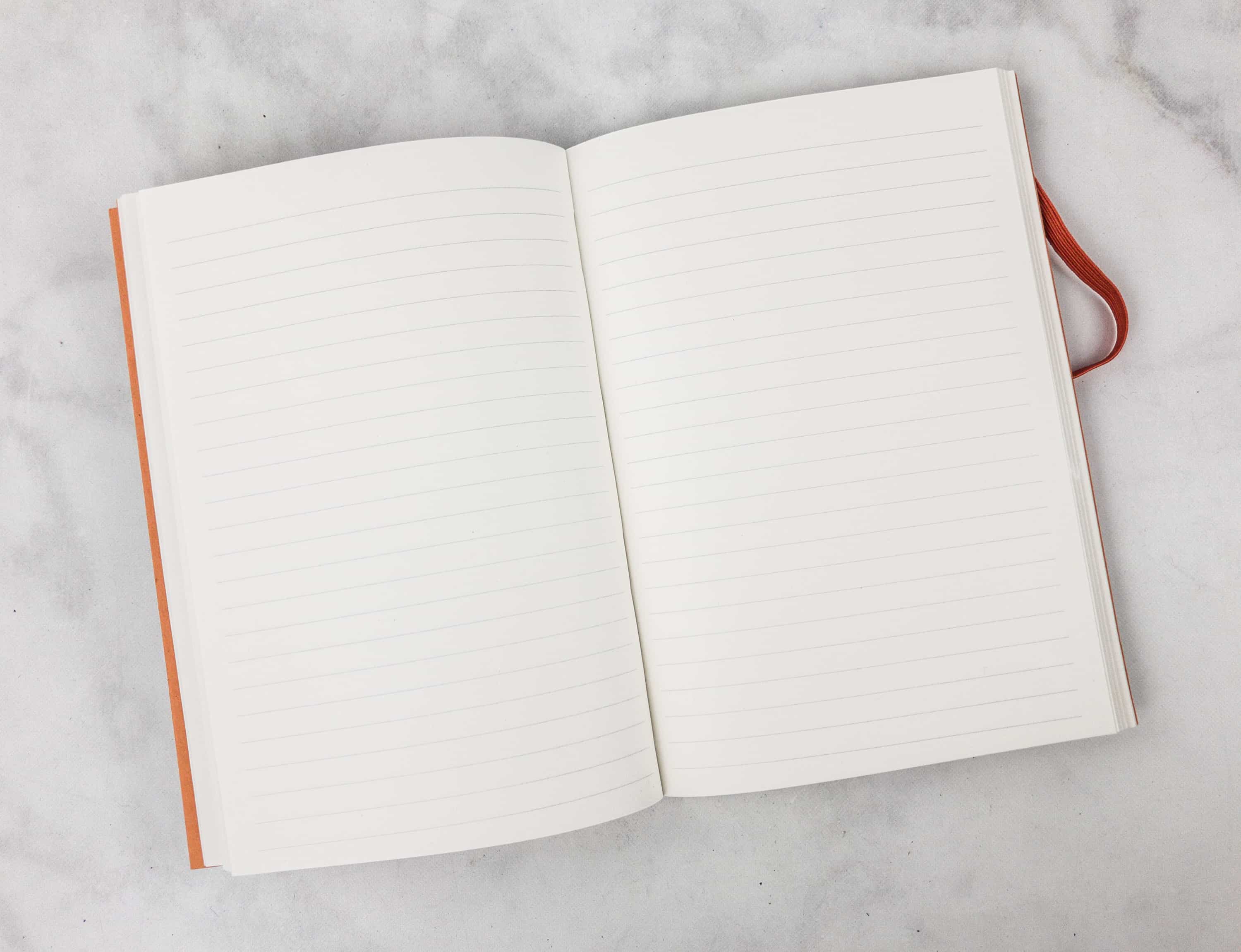 It is lined, and perfect for keeping a record of either your dreams or adventures.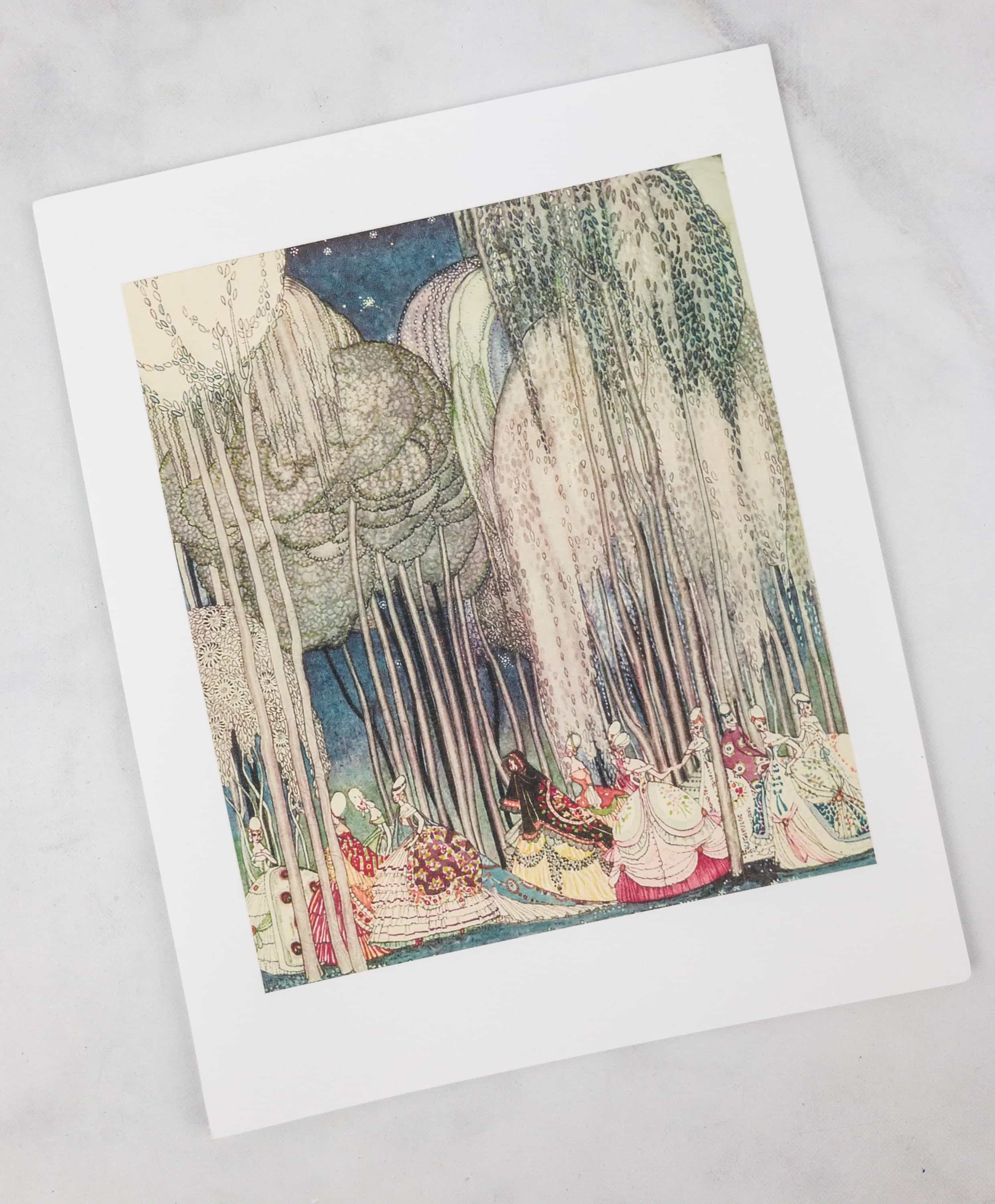 The Princesses on the Way to the Dance by Kay Nielsen – This heavyweight archival print depicts exactly what I have imagined upon reading W's letter. It would look good in a frame!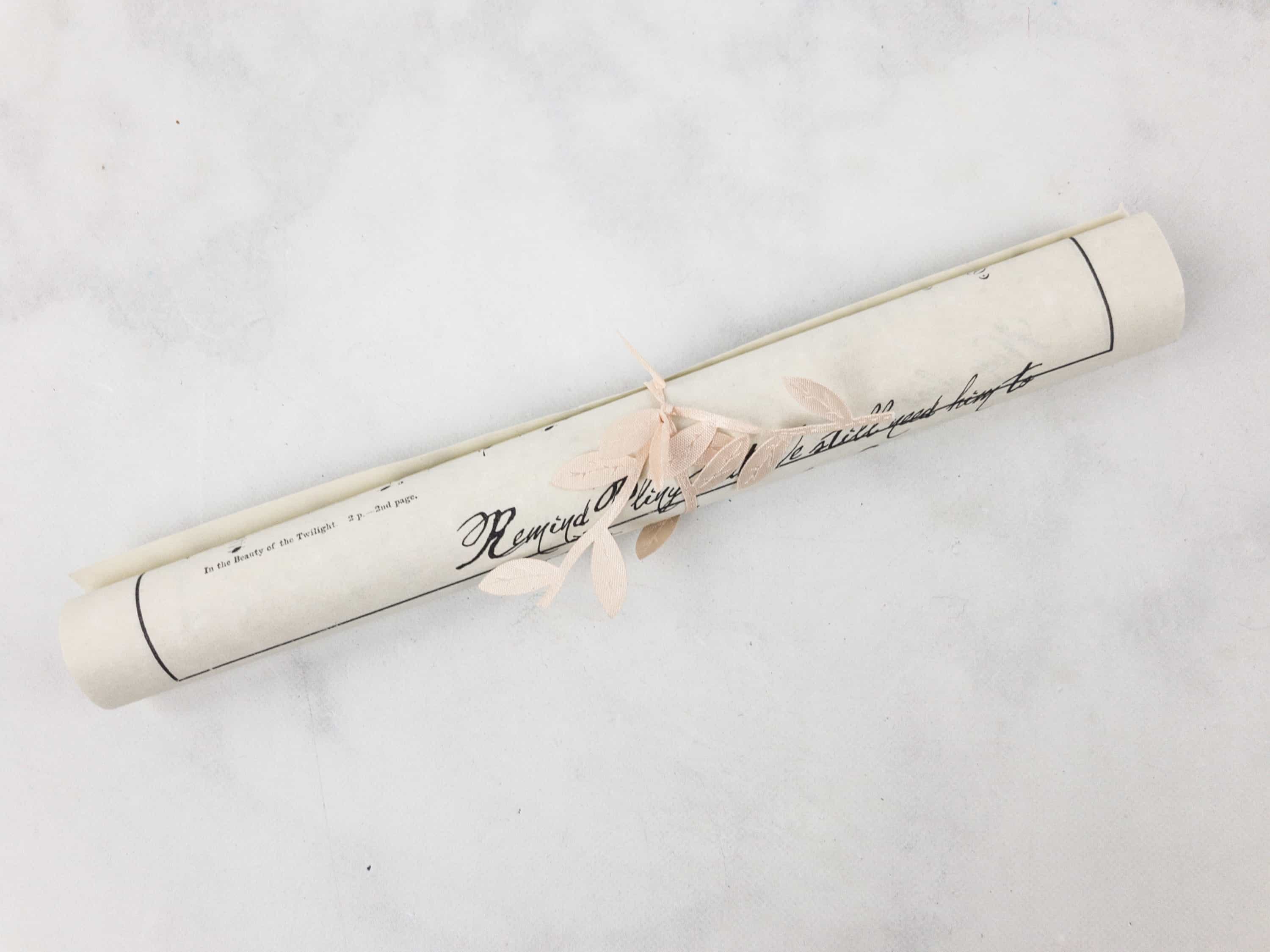 Musical sheet – The sheet came rolled and tied securely.
The note on the sheet says, "Please deliver new arrangement to Master Ptolemy! Remind him he cannot be late! Had word that all twelve sisters will be attending!"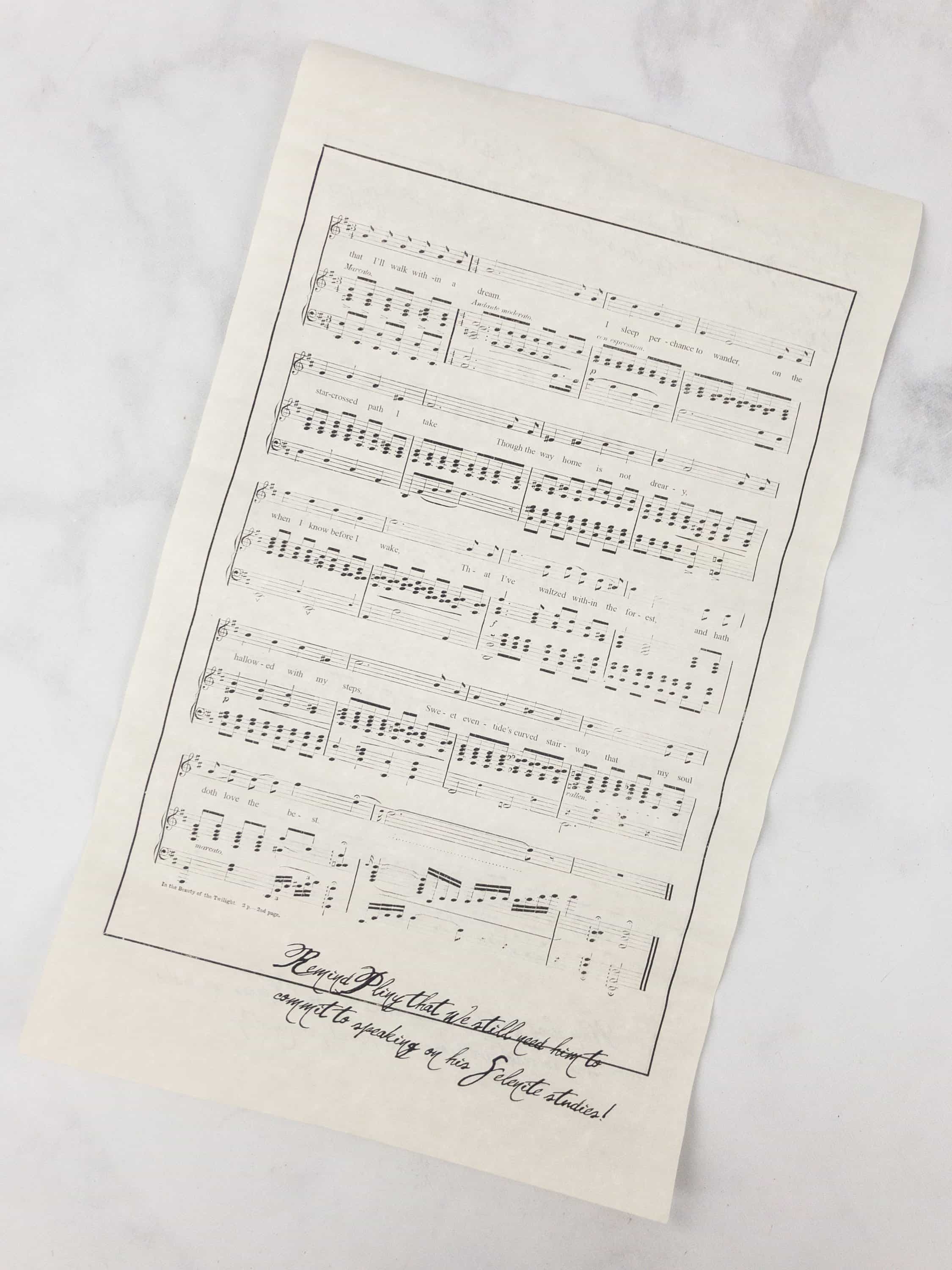 "Remind Pliny that we still need him to commit to speaking on his Selenite studies!" This is a great example of the kind of items that set Wonderful Objects apart from other boxes – the items only purpose is to really draw you in to the unfolding scene.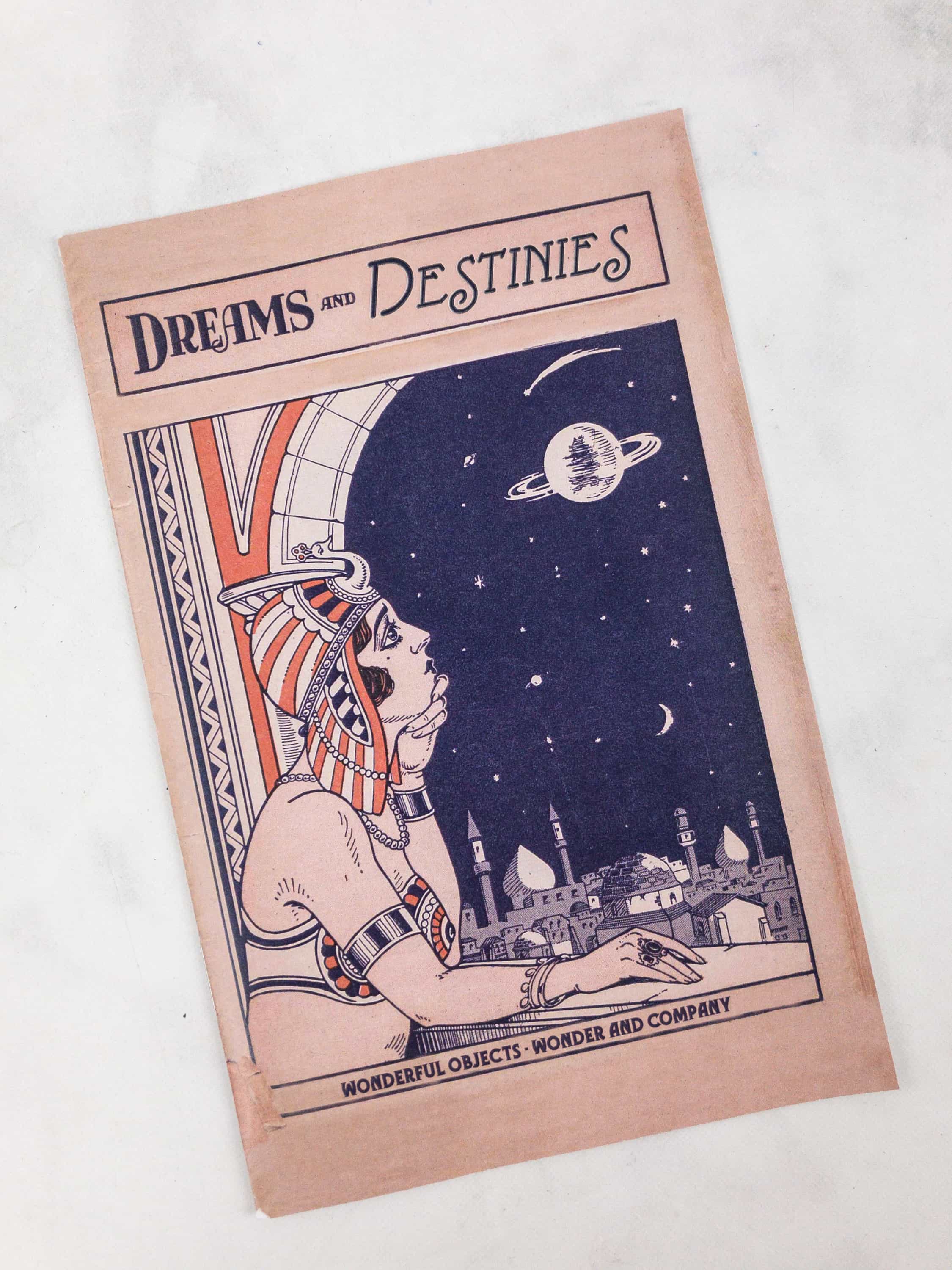 Also included in the box is a booklet that contains more information about this month's items.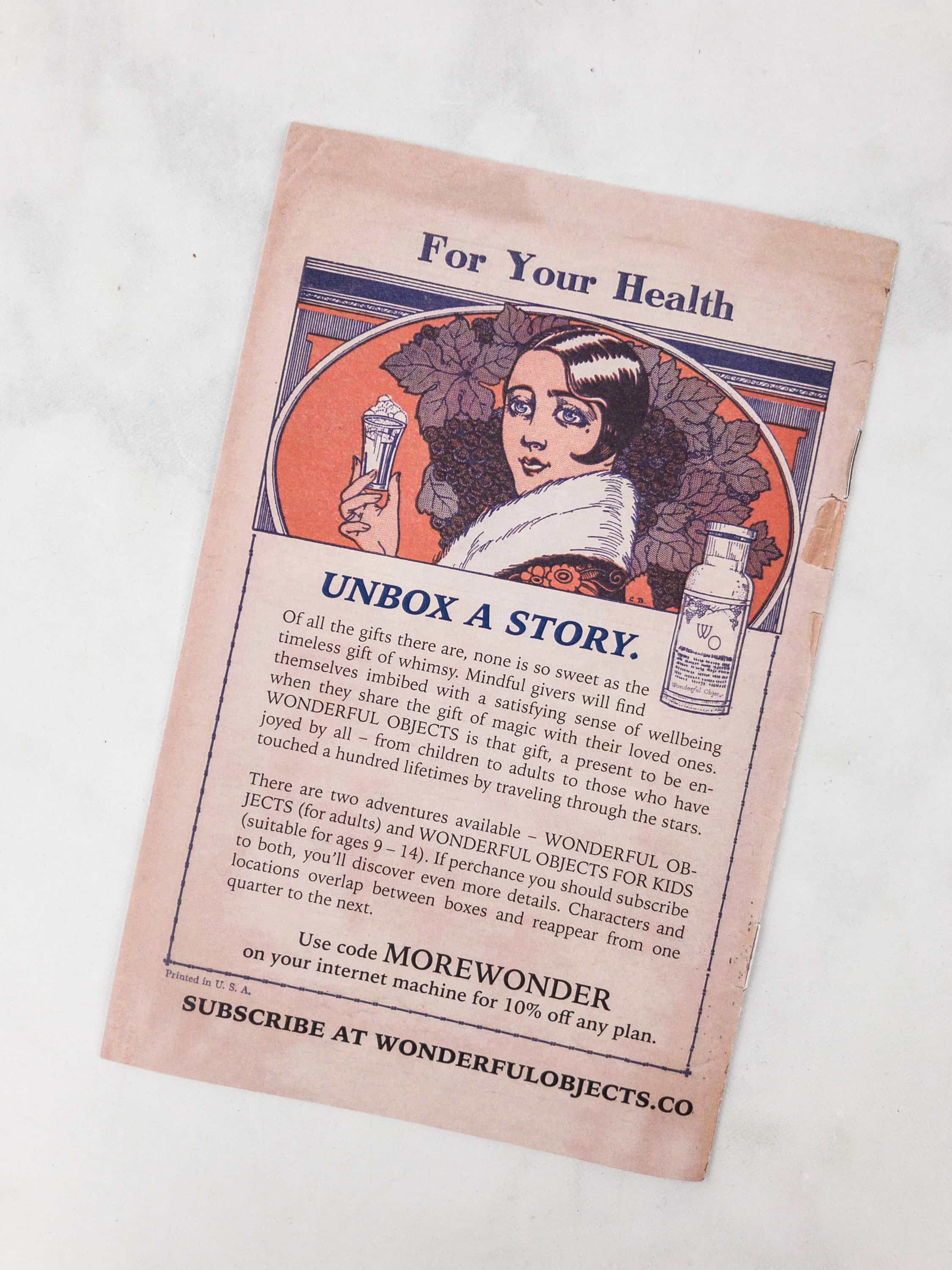 "Internet machine." This booklet has an old-school feel to it, and I like it.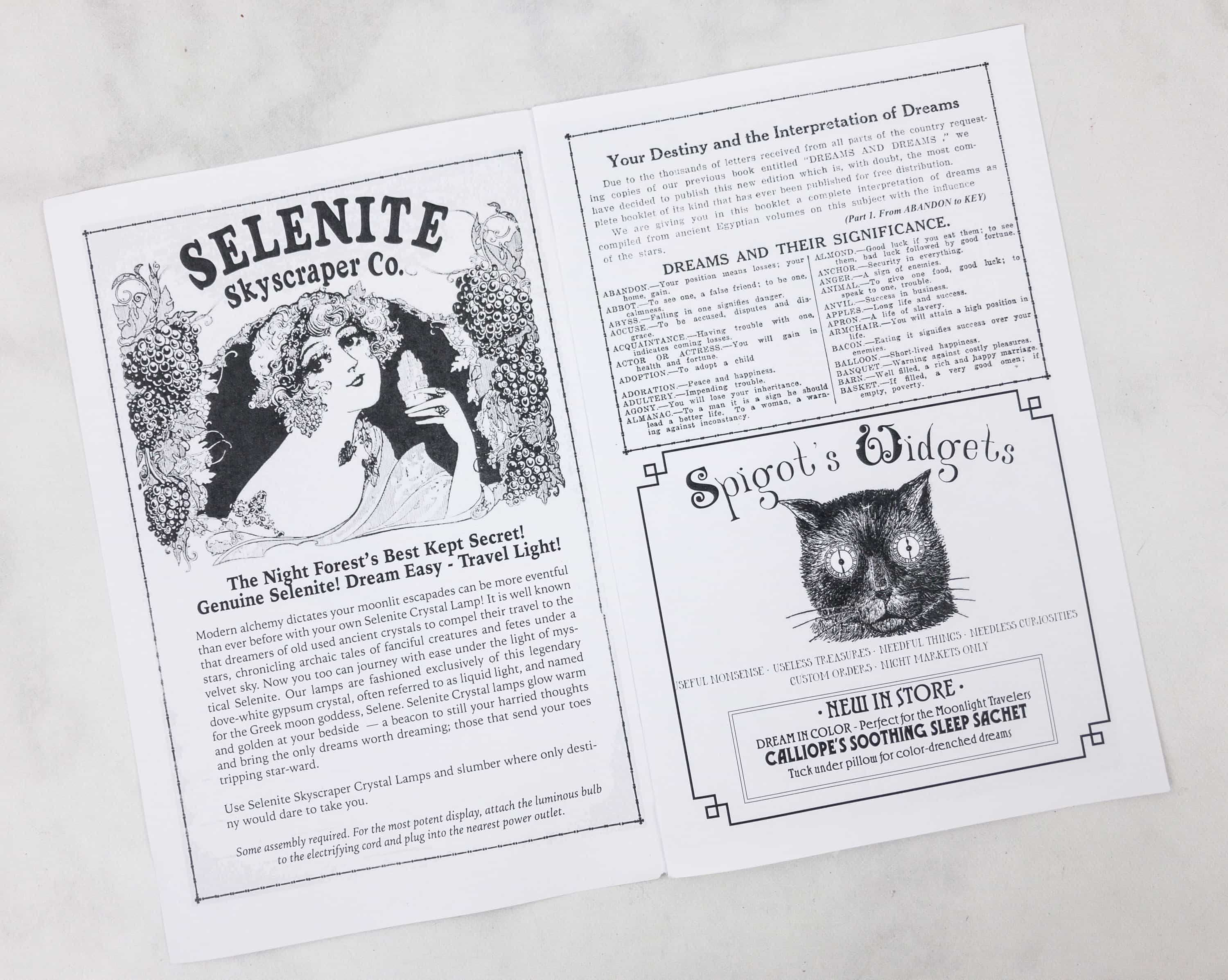 Inside pages are all in black and white, with the objects from our box described as if they were advertised products.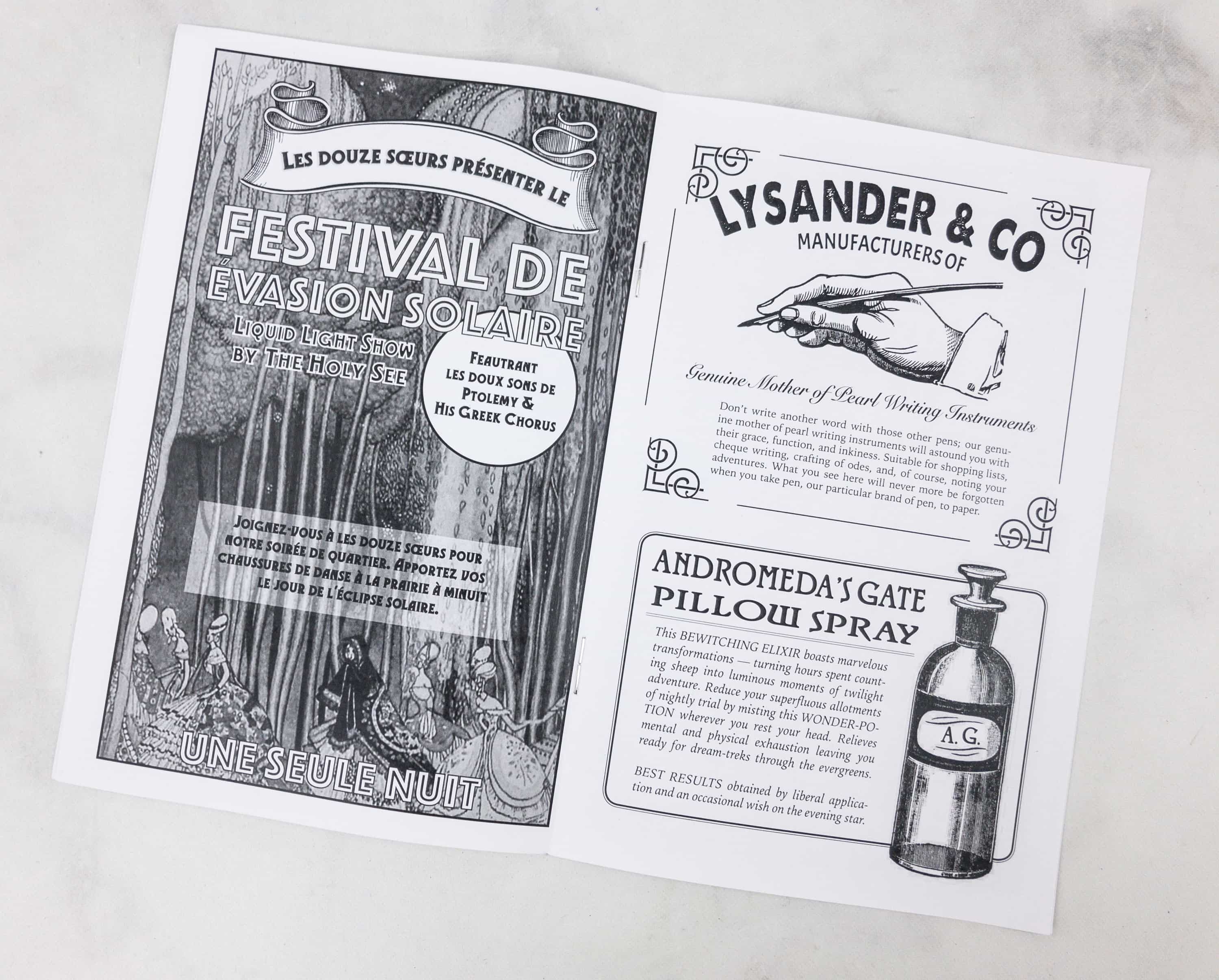 Look at these vintage-inspired advertisements!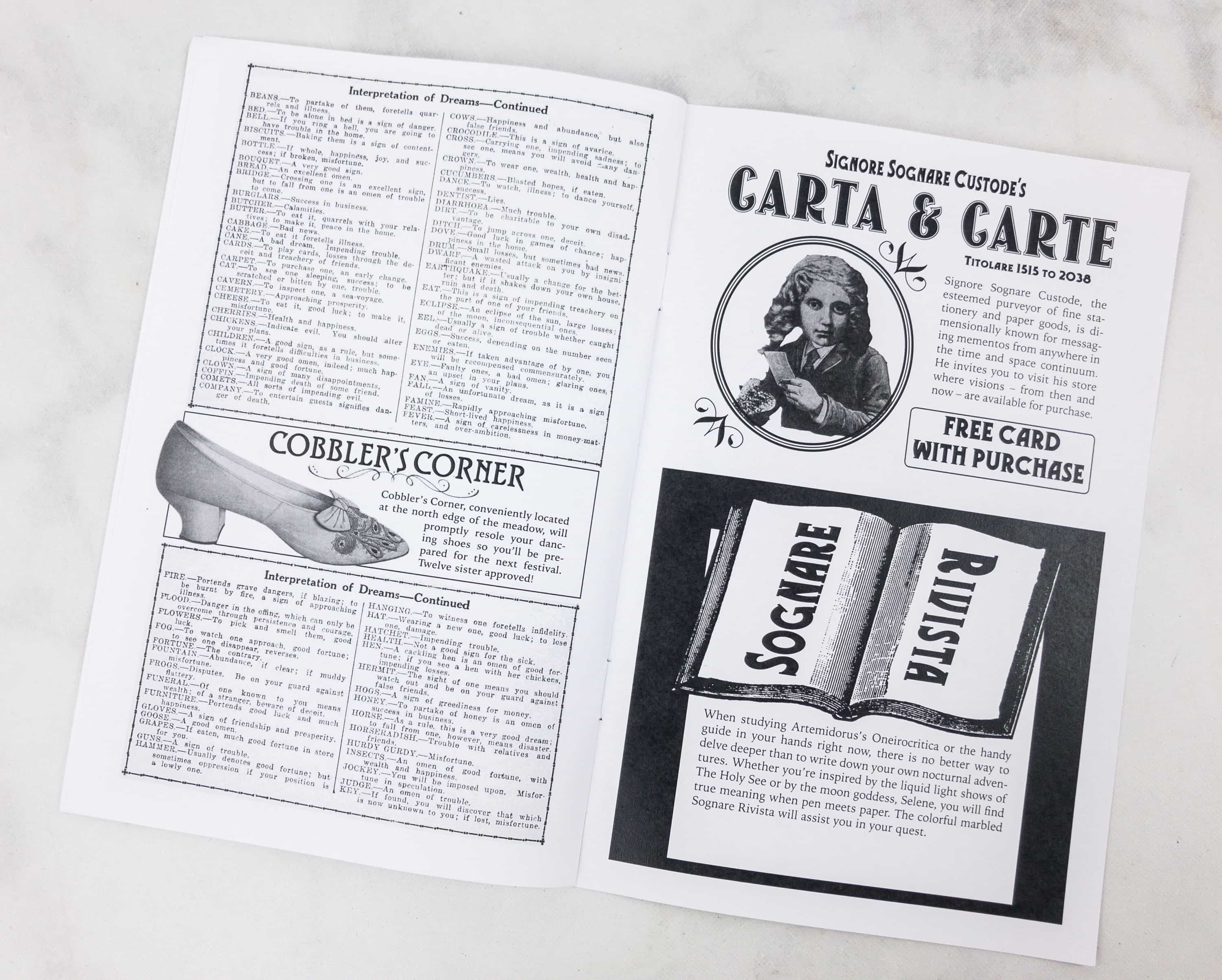 It's fun going through this booklet. It reads like an late 19th century sears catalog mixed with some props from Fantastic Beasts. Aside from product descriptions, they also included trivia about symbols encountered in dreams and their meanings.
This is another magical box from Wonderful Objects. I like how the box tells a story, while still containing items useful in our everyday lives. Everything is high-quality, but I must say that the lamp is quite a stunner!
Wonderful Objects has a children's box that shares similar themes with the grown-up version and is designed to pair well with it should you unbox as a family activity. The children's theme was "Night Theater," which goes well with the Celestial Forest Ball theme of this box.
Are you a Wonderful Objects objects subscriber? We'd love to hear more about your journeys with this box!
Visit Wonderful Objects by Wonder and Company to subscribe or find out more!