The U.S. and International Variety Beer Club by The Microbrewed Beer of the Month Club delivers the best domestic and international beers the world has to offer. For $32.95 per per month (plus $15 for s&h), you'll get 12 beers (4 different beer styles x 3 bottles or cans) from US based craft breweries, as well as imported beers from renowned beer-crafting countries like Belgium, Germany and England.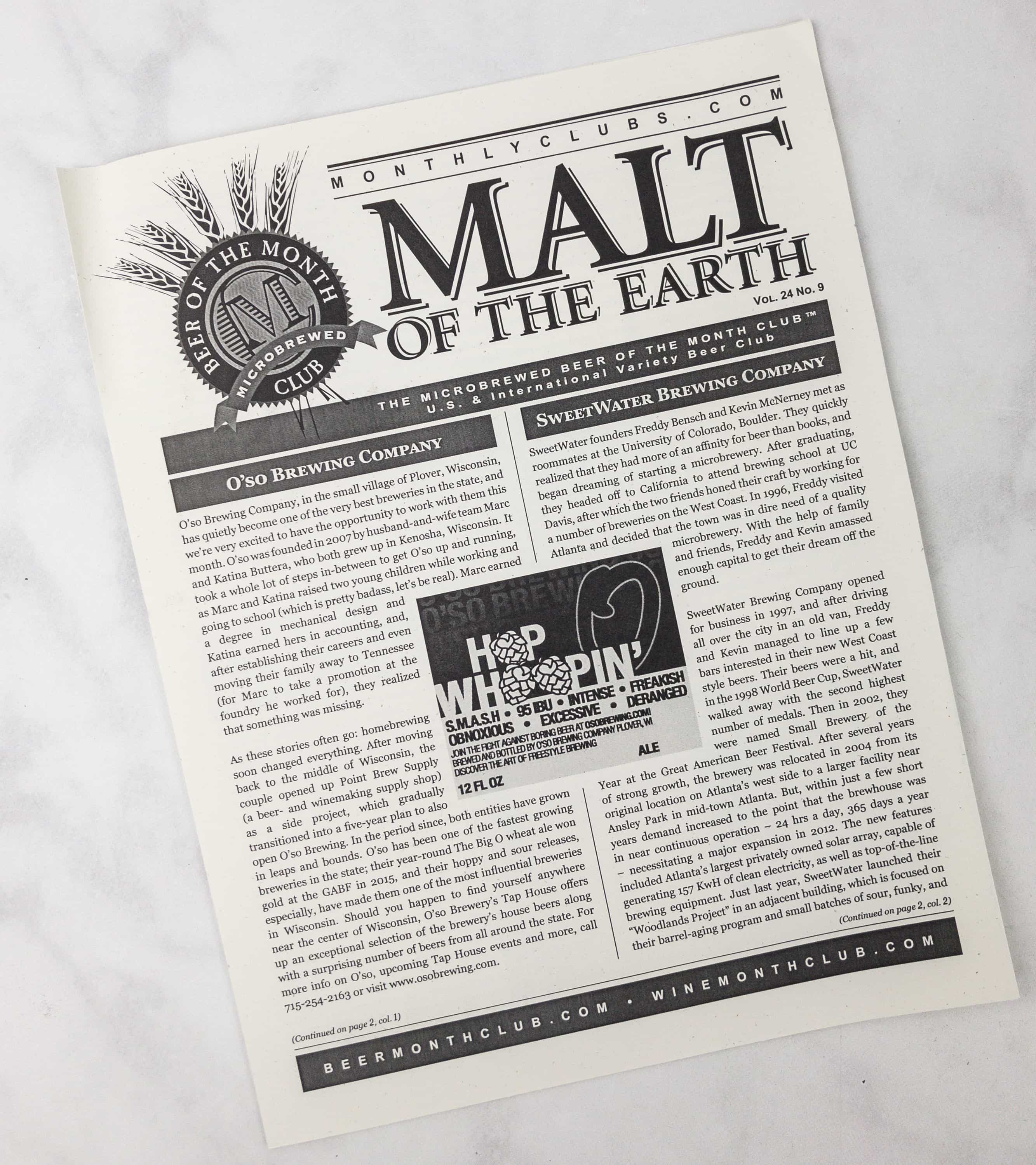 The box comes with a monthly newsletter called Malt Of The Earth. It is packed with quite a bit of info on the month's selections, including details the history of the brewery behind each of the month's beers.
DEAL:$10 off any 4 shipment order with coupon code SAVE10, $15 off 6 with SAVE15, and $25 off 12 with SAVE25.
TIP: You can customize your membership with any of the Monthly Clubs subscriptions.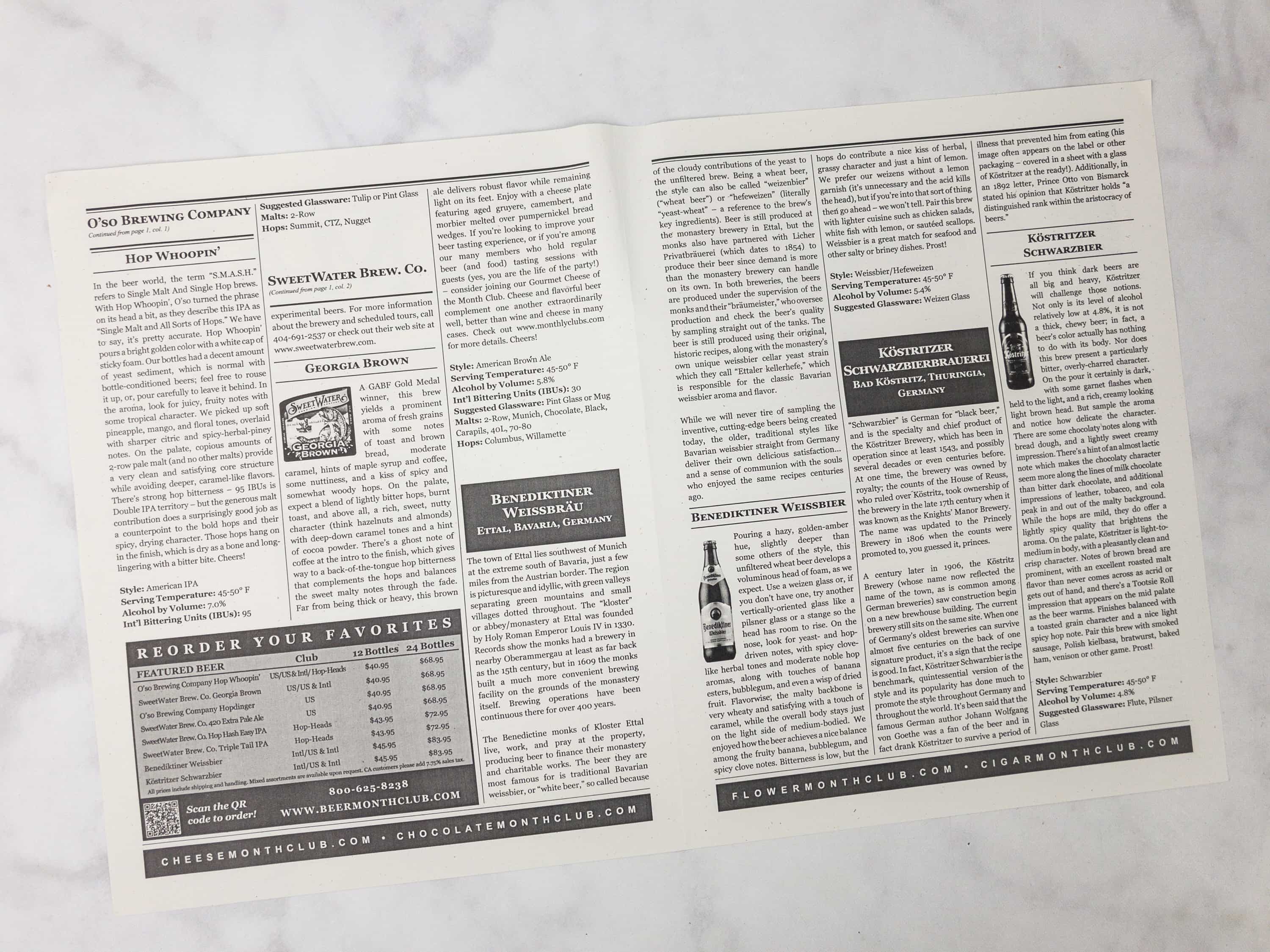 It also provides a thorough description the individual beers, including notes on its characteristics (plus the IBU's, style, and hop varietals used) and proper serving temp and vessel. You can also reorder your favorites by the 12 pack or case!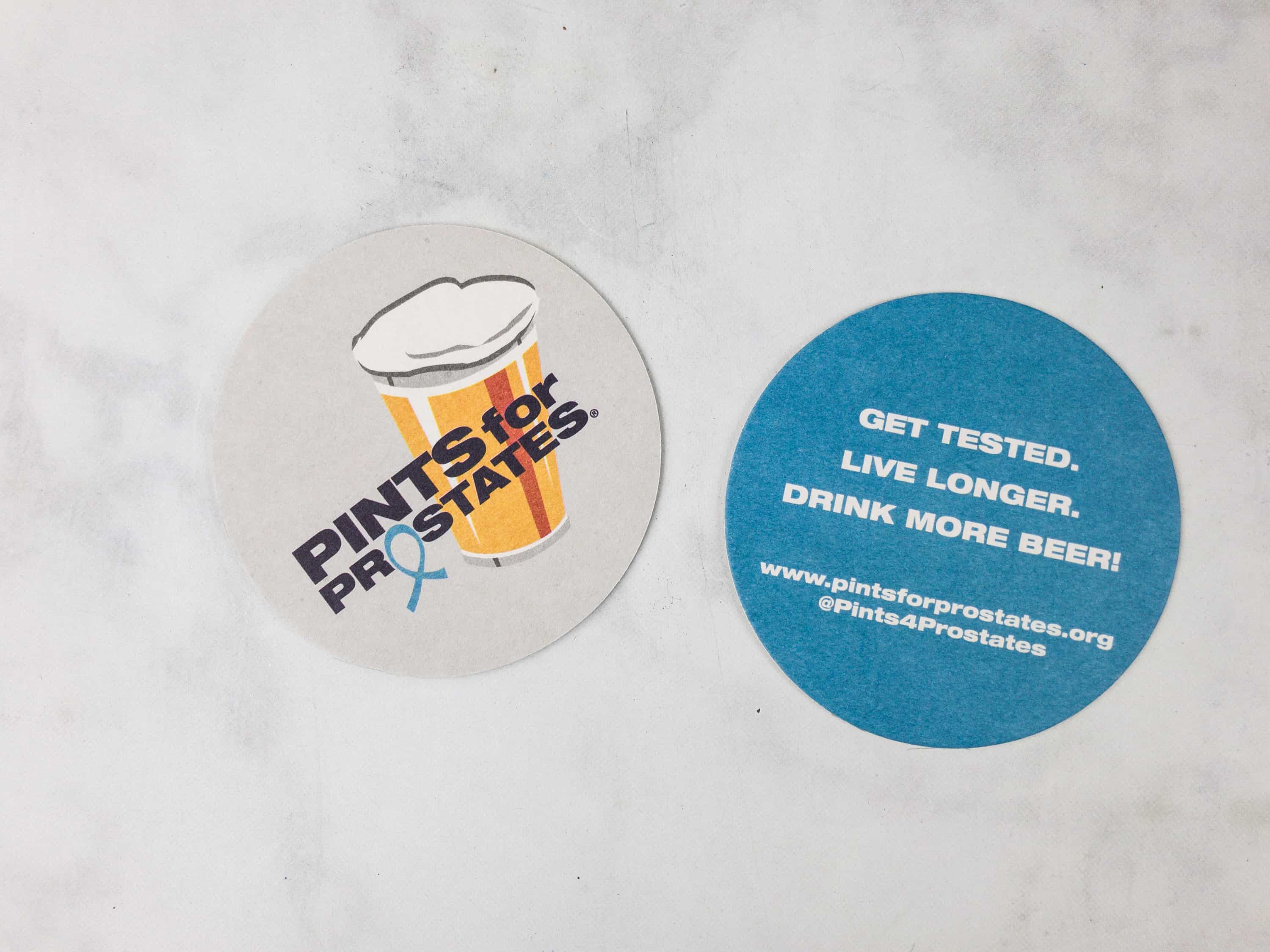 We got something extra this month – two coasters!
Everything in my September The U.S. and International Variety Beer Club box!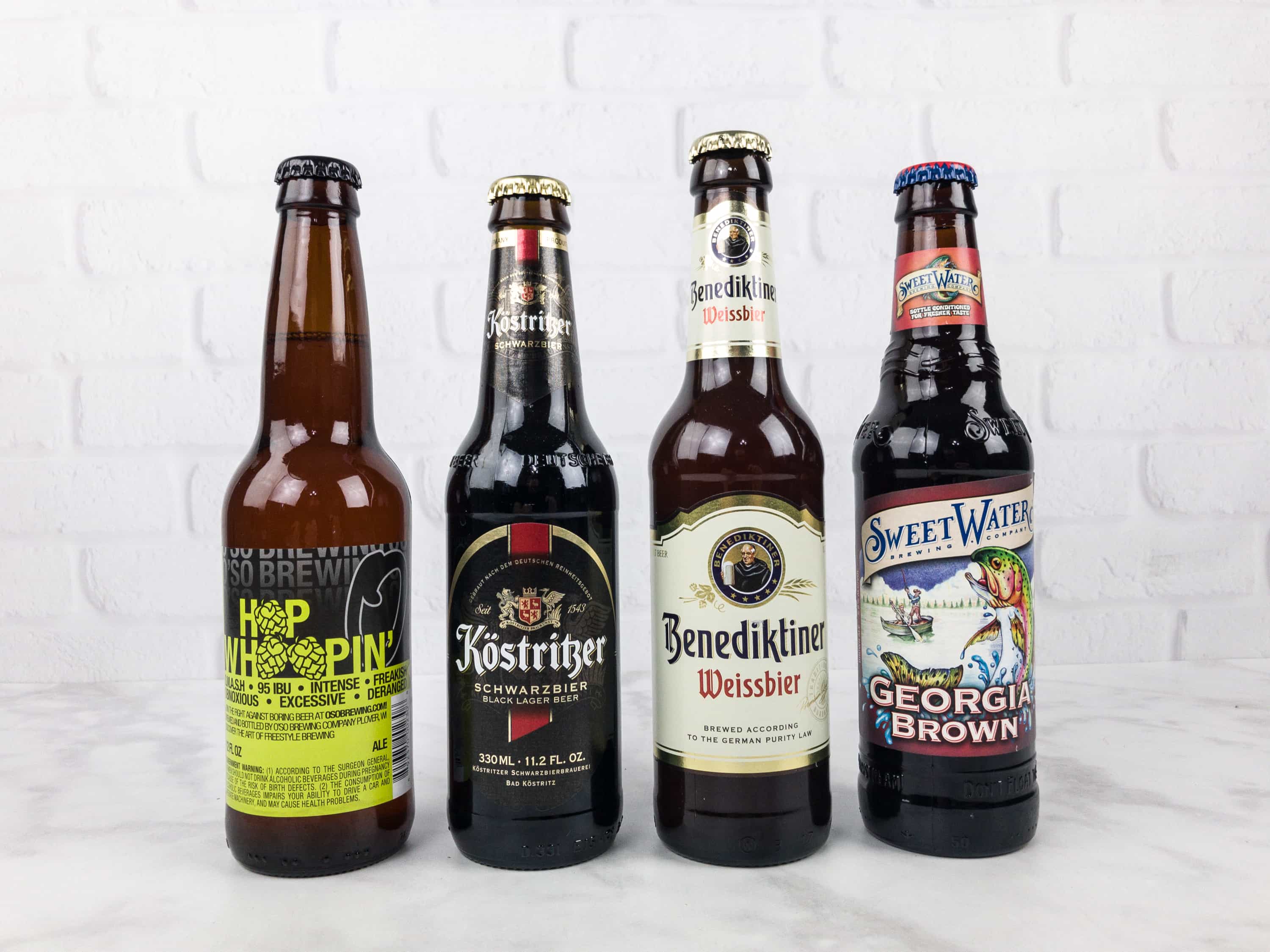 This month featured two domestic selections and two imports (center), the usual composition of the box.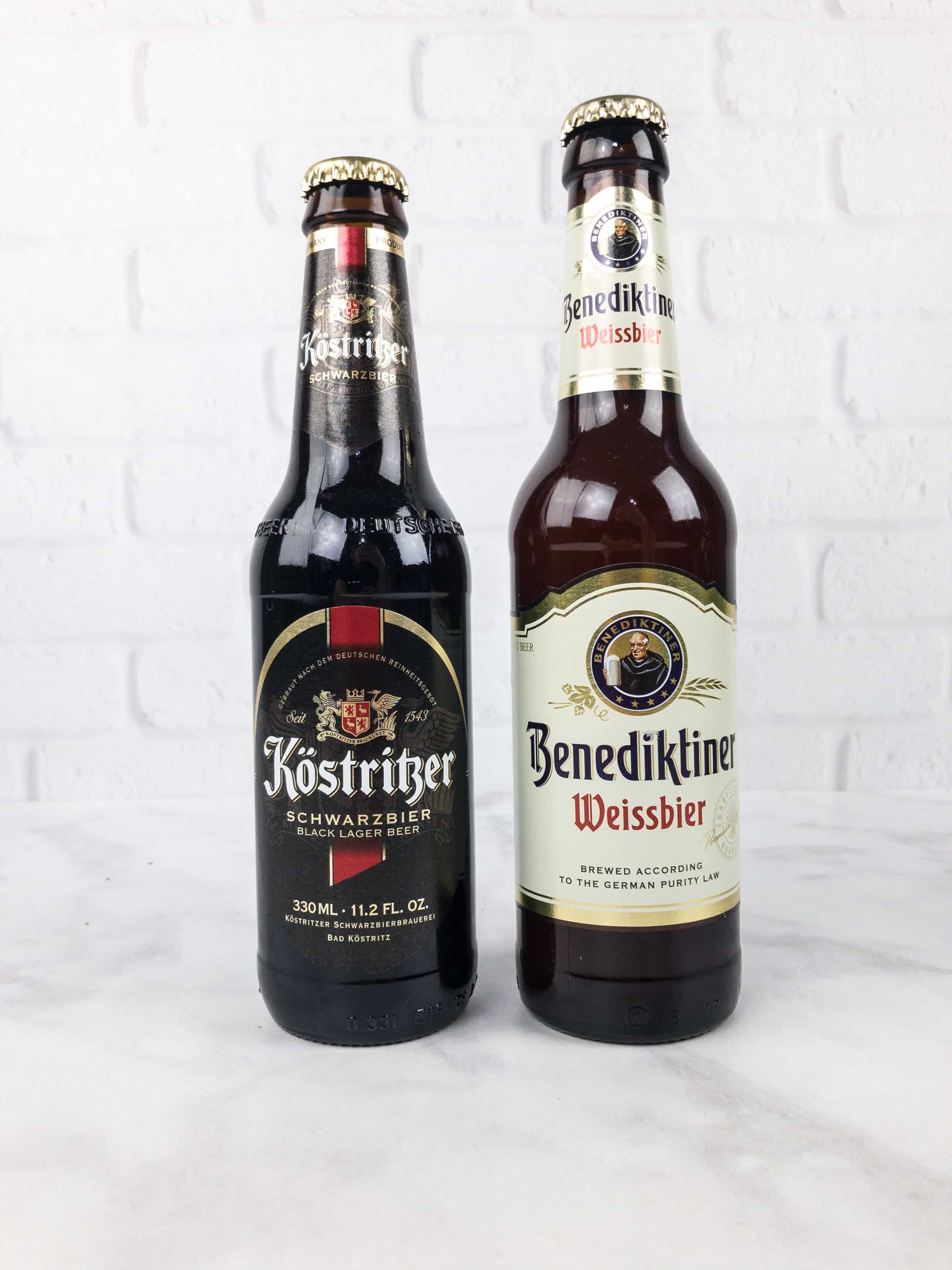 Both international selections were from Germany and brewed in accordance withe the Reinheitsgebot.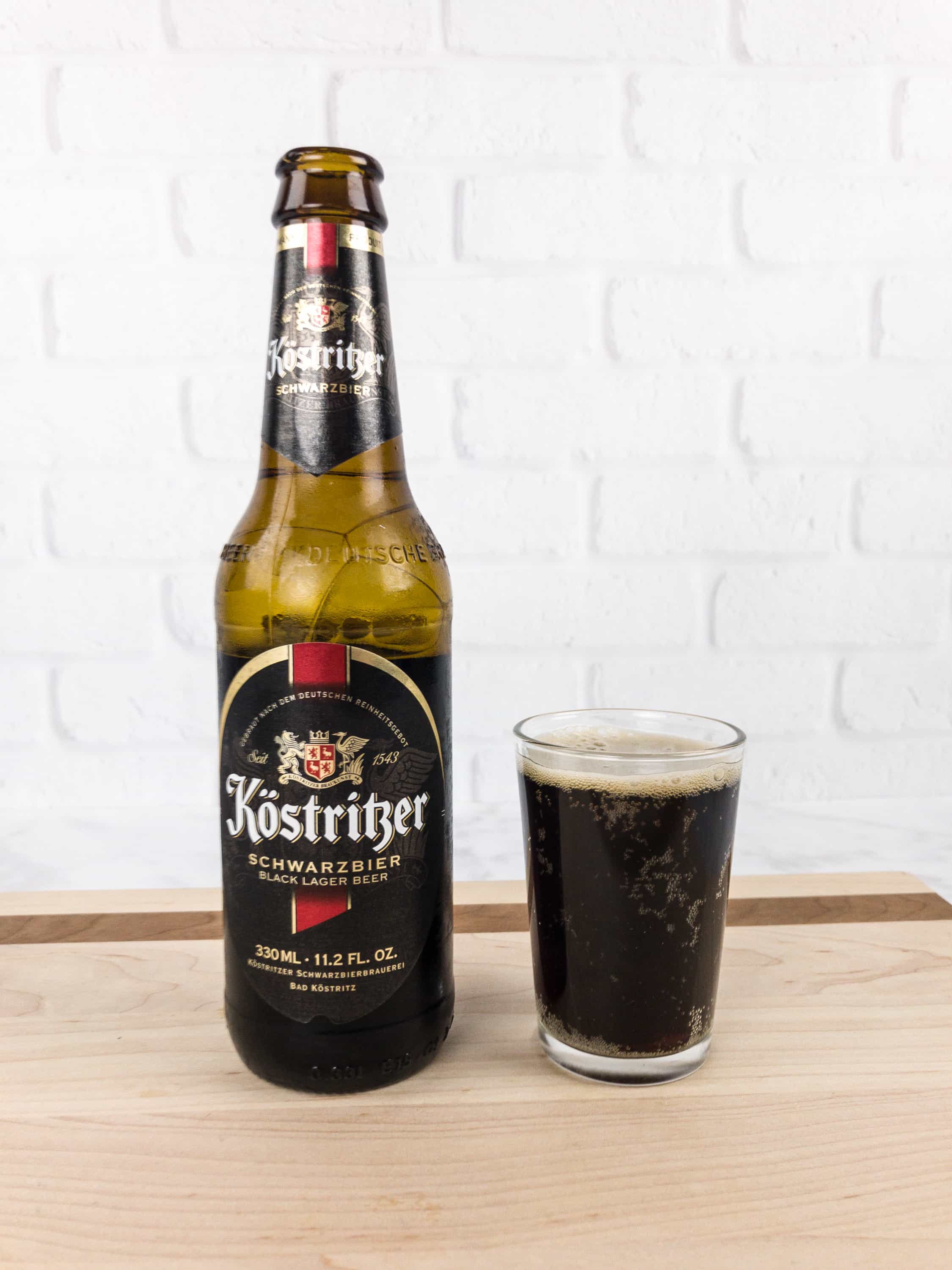 Krostritzer Schwarzbier: Produced in a brewery dating back to at least 1543, this beer is a prime example of the dark lager traditional to the German hinterland. Despite the dark appearance, it maintains an incredibly refreshing and relatively light body. The flavor notes align with the deep color, though, with some mellow chocolate and dark bread notes. The best approximation I give of the character of the beer: Imagine if Guinness wasn't a meal.
Benediktiner Weissbier: This unfiltered wheat beer has a lovely cloudiness and medium-light body. The head is tall, with large bubbles. The flavor is very wheaty and grassy, with some banana and clove.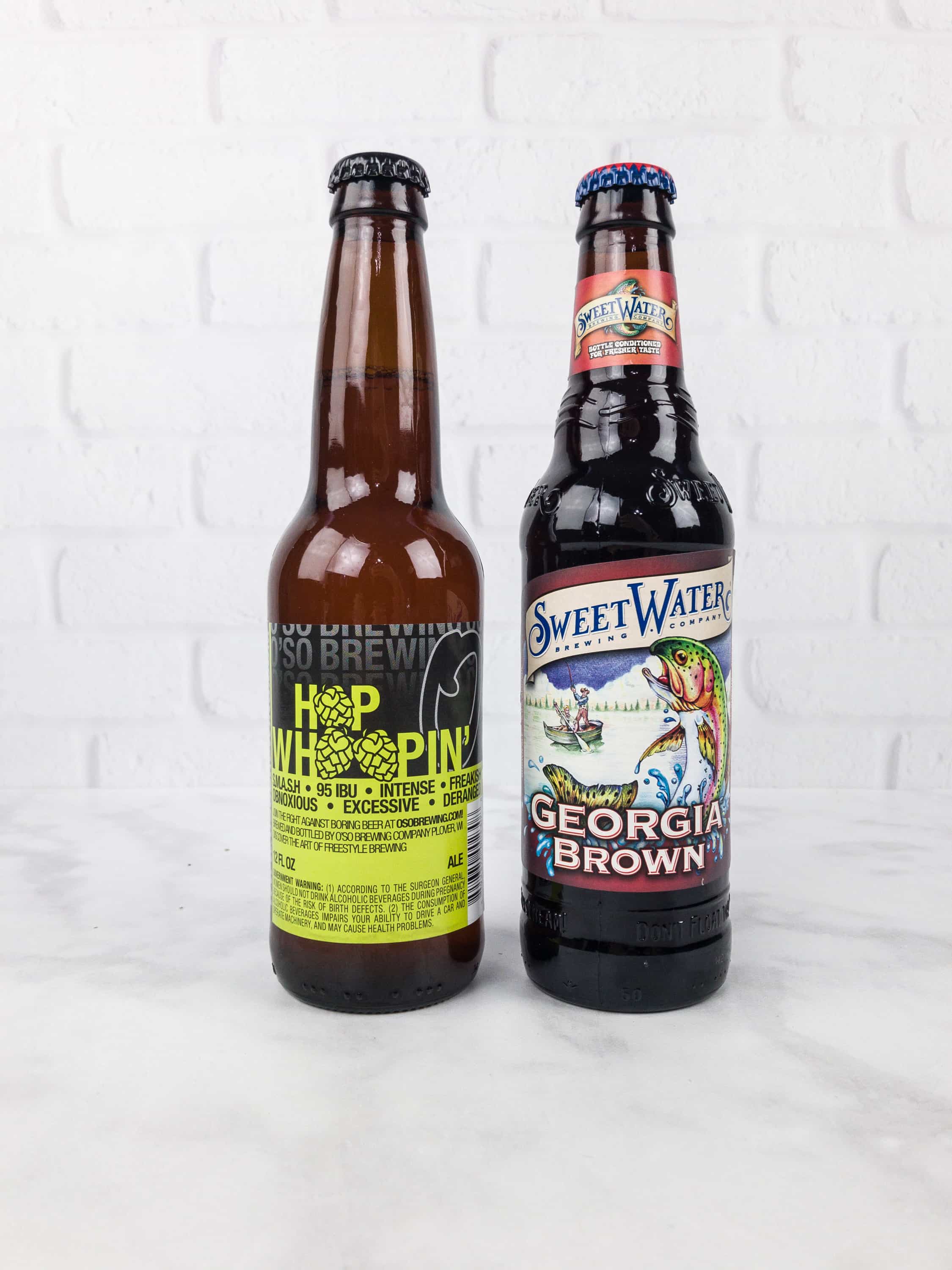 Our domestic selections come from Plover, Wisconsin, and Atlanta, Georgia.
O'so Brewing Company Hop Whoopin': This salute to hops incorporates several varieties and exhibits an IBU reading similar to some double IPAs. It has lots of light, 2-row barley malt, however, to take a bit of the bite out of the hops while maintaining a solid but low key body. Great flavor, with lots of tropical fruit notes — the hops do a lot of heavy lifting, but they don't get out of control.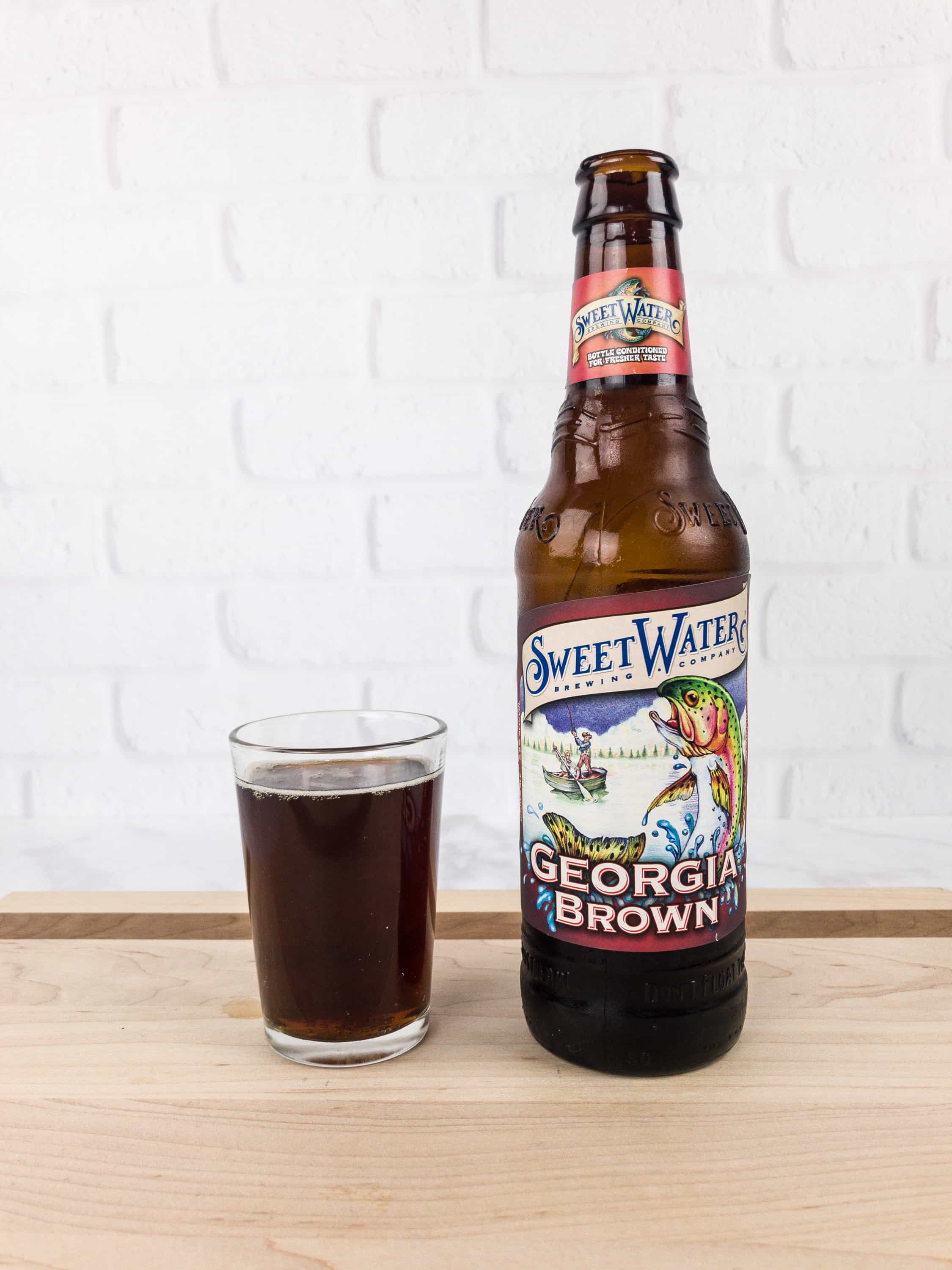 SweetWater Brewing Co. Georgia Brown: This brown ale has many flavor notes you would expect – chocolate, some coffee and toastiness – but it also has a a rich roasted nut flavor and deep caramel sweetness that sets it apart. No burnt or bitter notes, instead it stays light and almost juicy in its sweetness.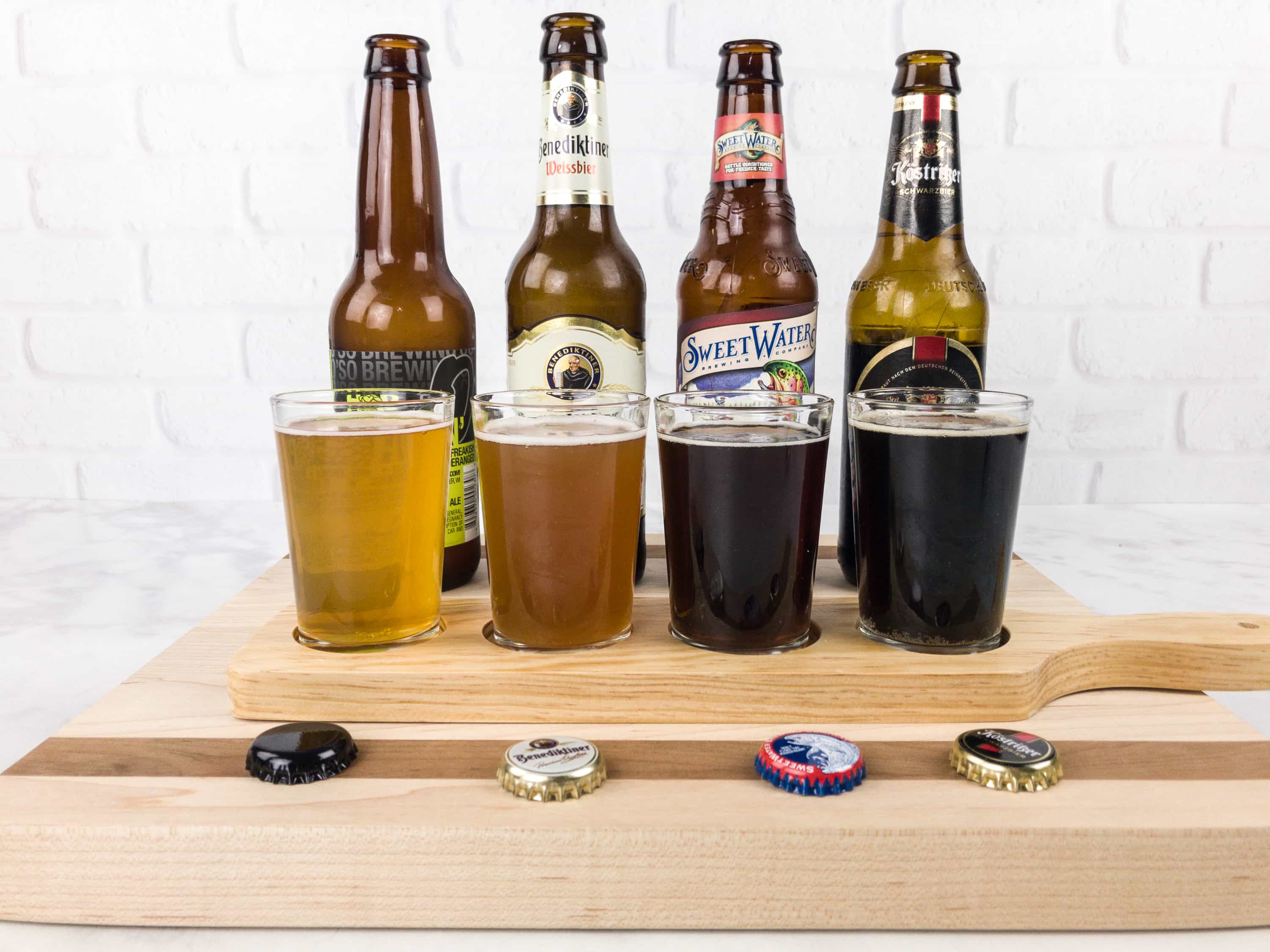 This is likely the most opaque flight I've gotten from the Club. The IPA is bottle conditioned, the weiss is unfiltered, and the brown and schwarz are just plain dark.
The haziness is very lovely. I poured these left to right — you can see how the weiss, despite being second poured, maintained its head more than the others.
I continue to enjoy this subscription! I'm always wary of beer clubs straying too far toward dark beers, IPAs, or infused or flavored offerings, but this selection proves that a talented curator can explore these beers without assaulting the palate. This batch of beers had two dark beers, an IPA, and a wheat, but each had a great drinkability. The dark beers weren't the thick and smoky belly busters you get elsewhere – they had a sweetness and crispness out of character with their dark color – and I love that this subscription often includes some German Beer Purity Law adherent beers, too!
Visit The U.S. and International Variety Beer Club by The Microbrewed Beer of the Month Club to subscribe or find out more!