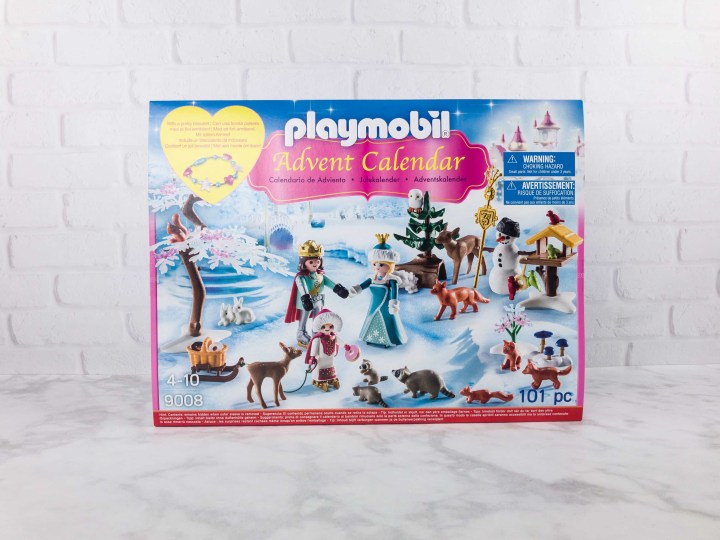 Playmobil Advent Calendars are back! There are four new themes for 2017 – Royal Ice Skating Trip, Santa's Workshop, Jewel Thief Police Operation, NHL and Christmas On The Farm – see the complete details on each, or all the advent calendars just for kids!
These advent calendars are generally available on Amazon or at Playmobil starting at $24.99.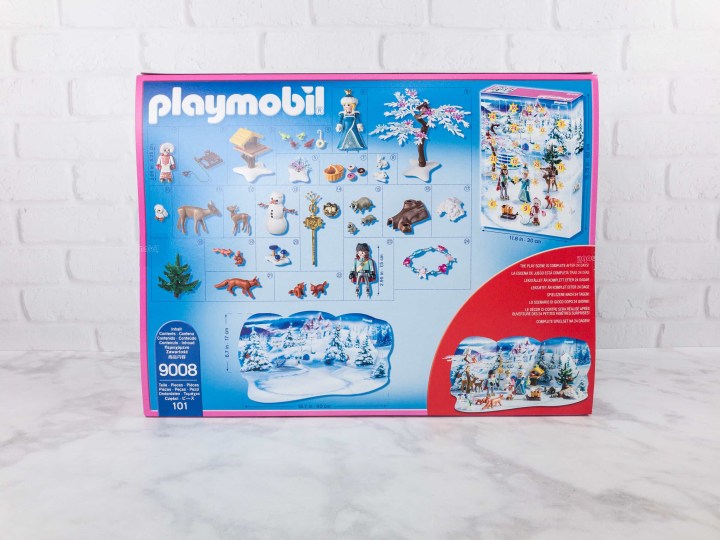 The box comes packaged in a sleeve that will show you all the items inside. We suggest removing this before gifting to your child to preserve the surprise!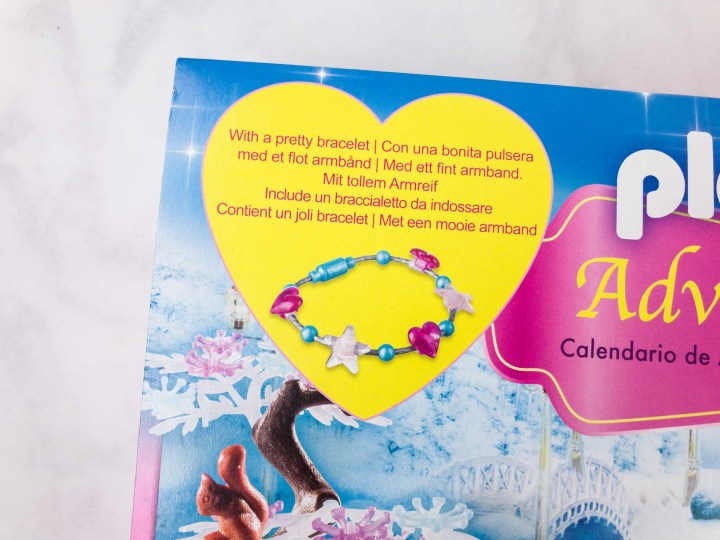 This particular calendar comes with a bracelet as one of the items!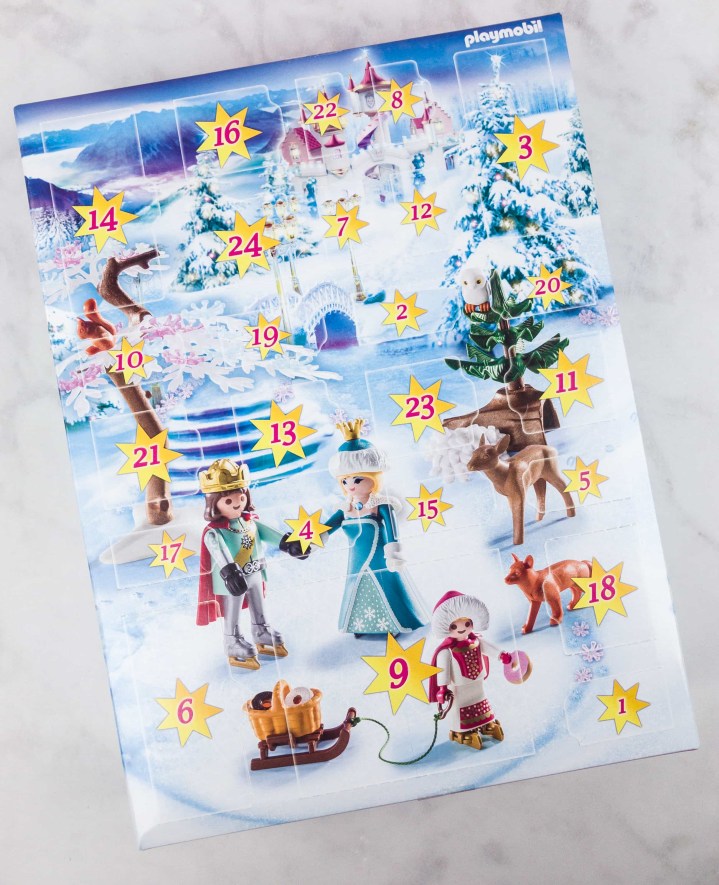 Each themed calendar has a scene with 24 individual doors and a background playset made out of paperboard.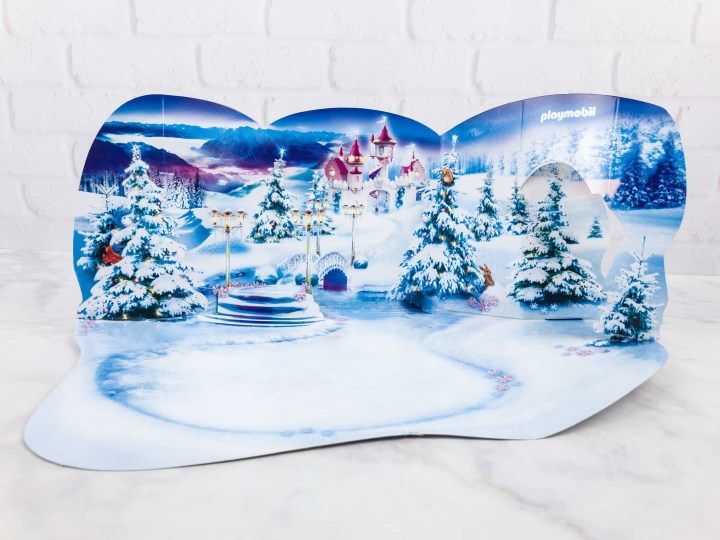 The playset isn't super sturdy but it's fairly durable and we still have some from previous years.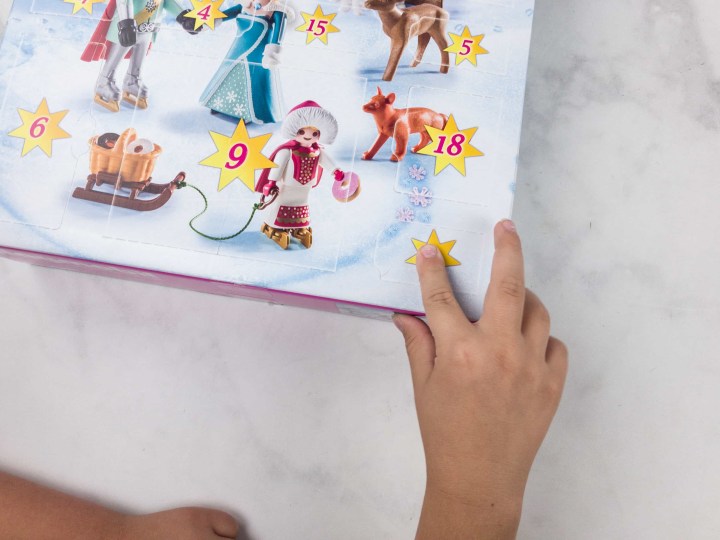 To open the door you just press down.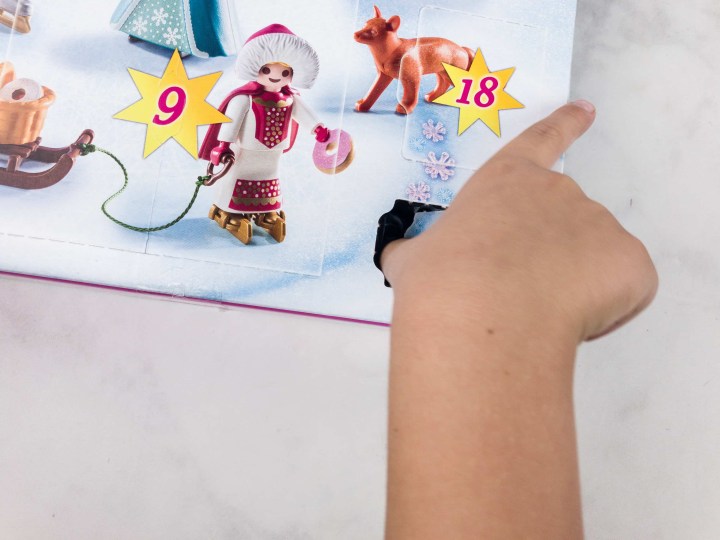 Then hook in your finger to pull back.
The items are contained in little plastic bags.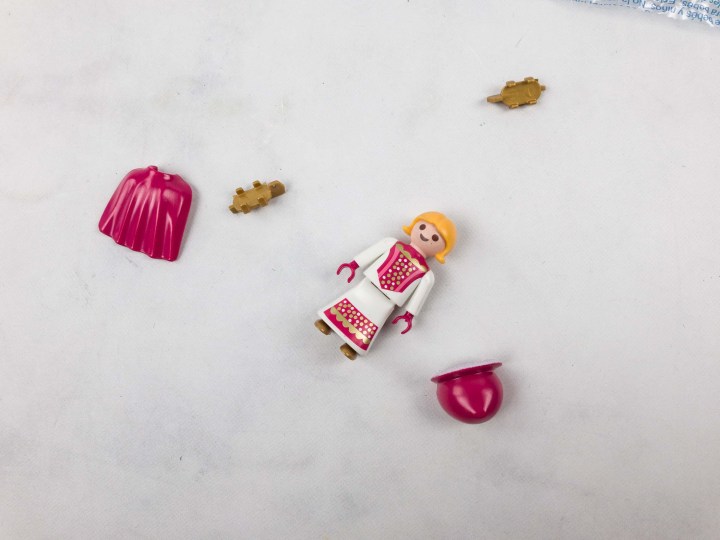 Like all Playmobil there's a bit of assembly, but nothing too terrible!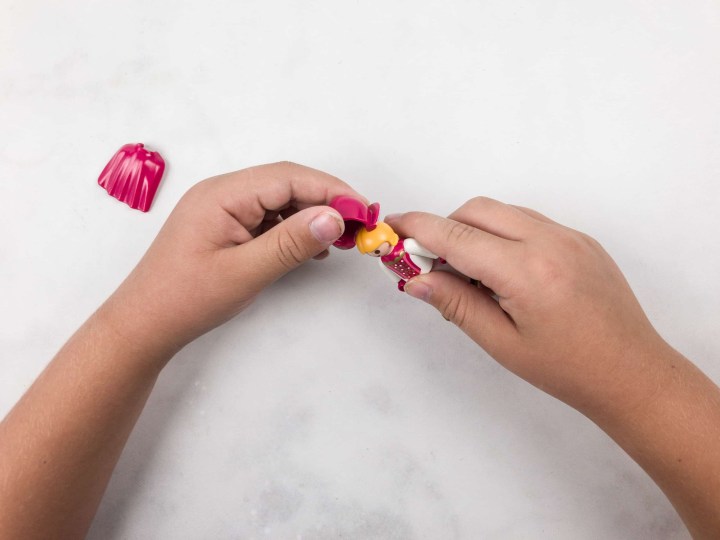 My kids always have a great time popping each figure or accessory together.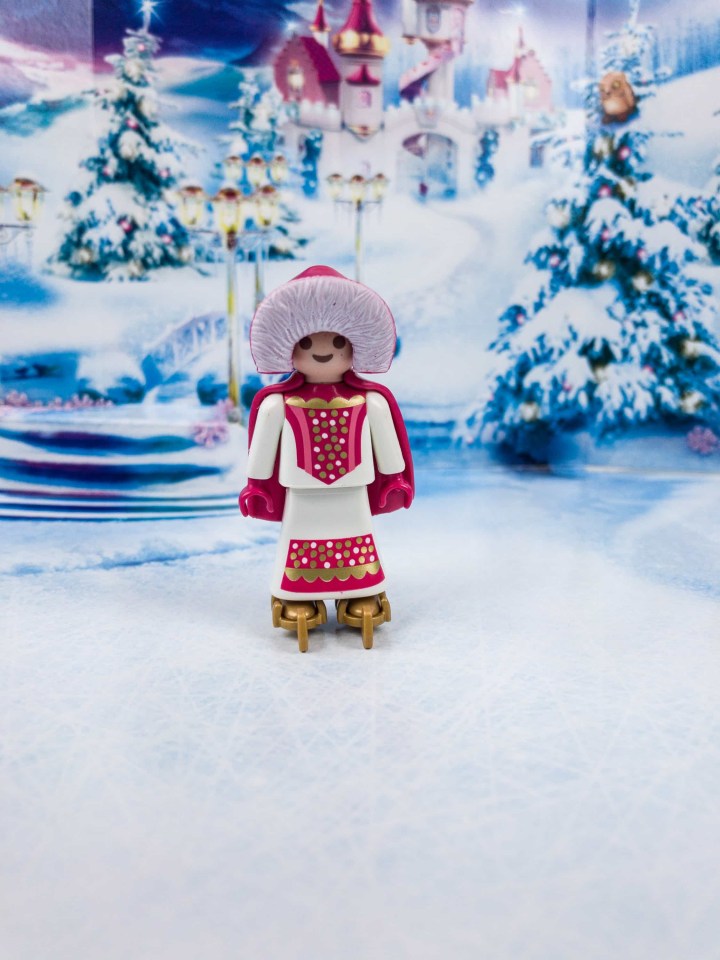 The first figure was a sweet ice skater.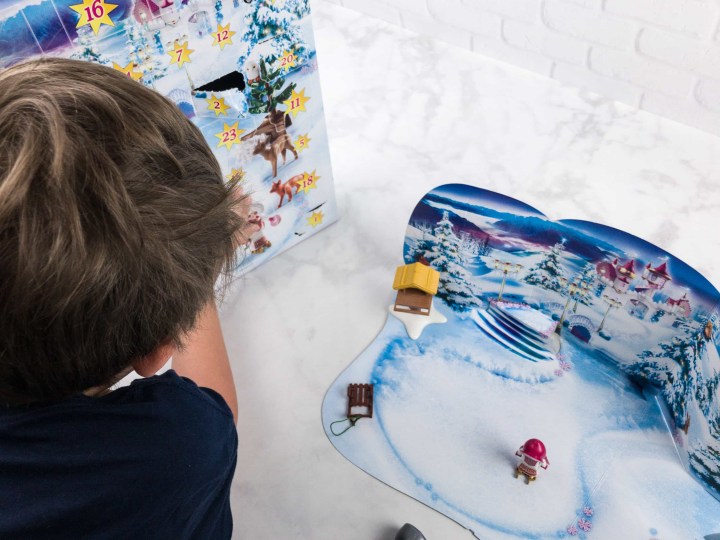 Every day you can open a new window and add to the scene!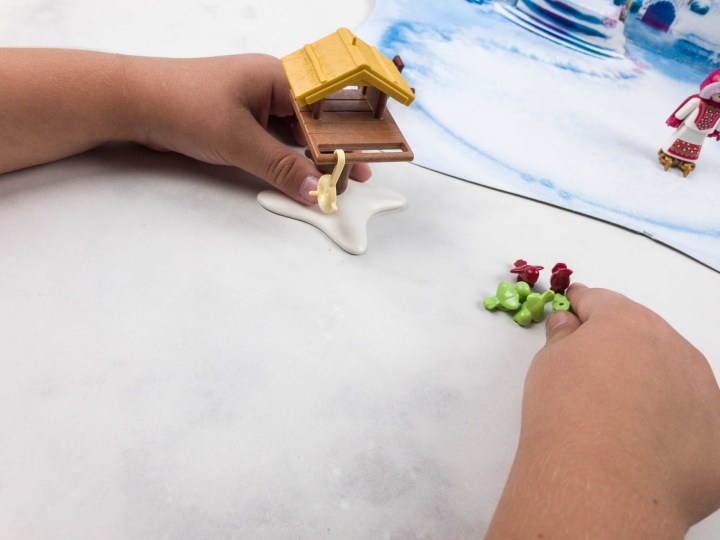 This accessory is a little bird feeder – complete with donut to feed your birds!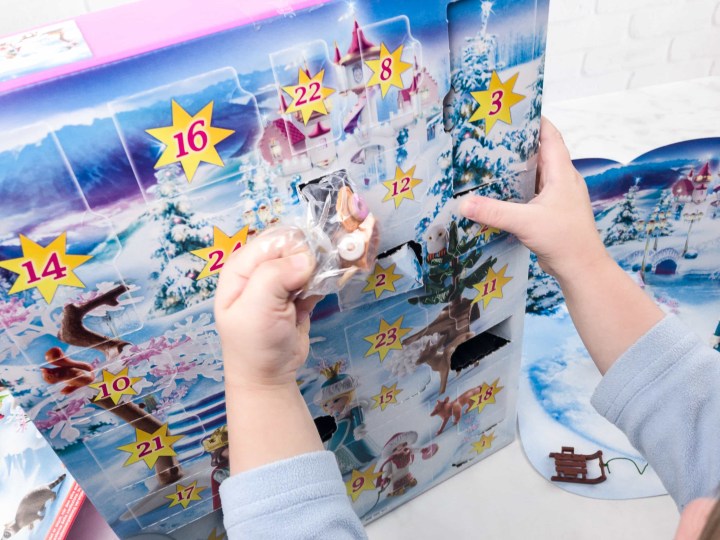 Don't worry, there's donuts for everyone.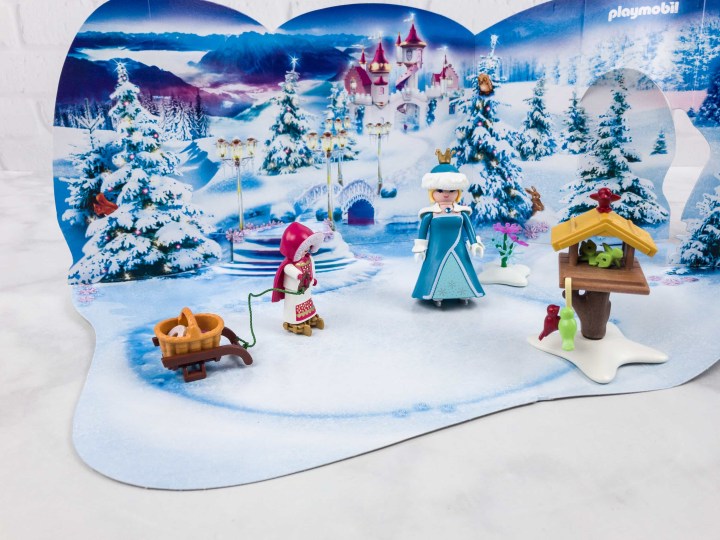 The child skater pulls a basket of donuts to the Elsa-like royal skater.
If you find any tricky pieces, the advent calendar comes with an assembly guide.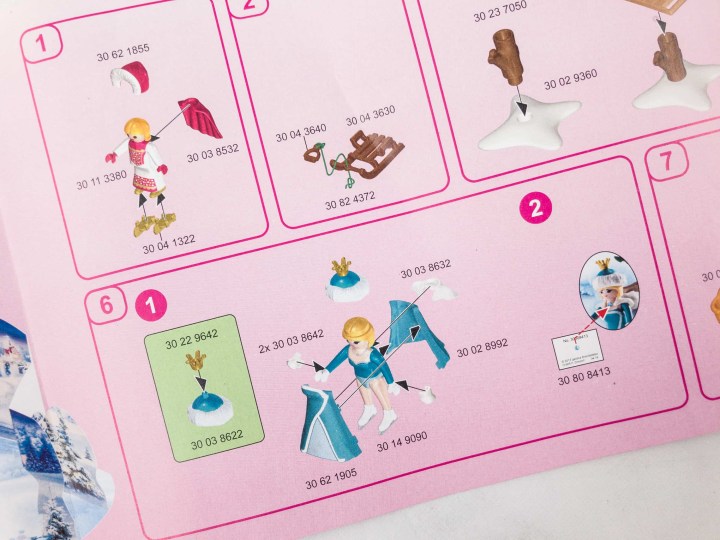 It's easy to see how everything snaps together, but again – may want to hold this one back so as not to spoil any surprises.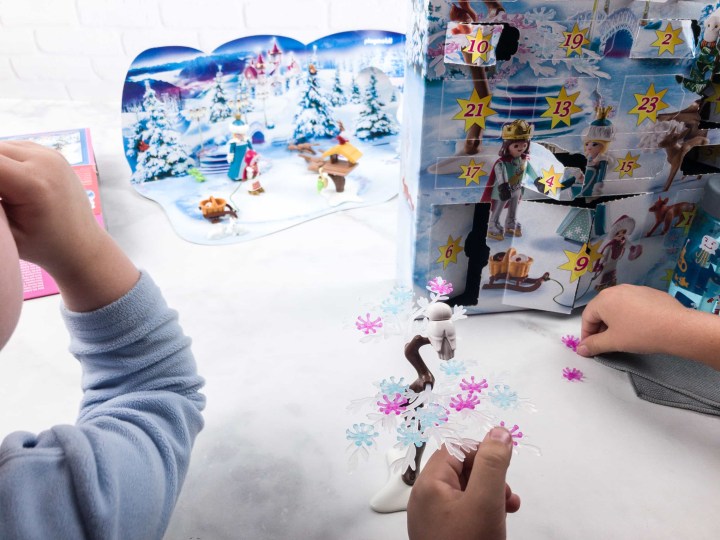 We all loved the ice crystal tree! Now that we have a 3 year old we also get to build it every day!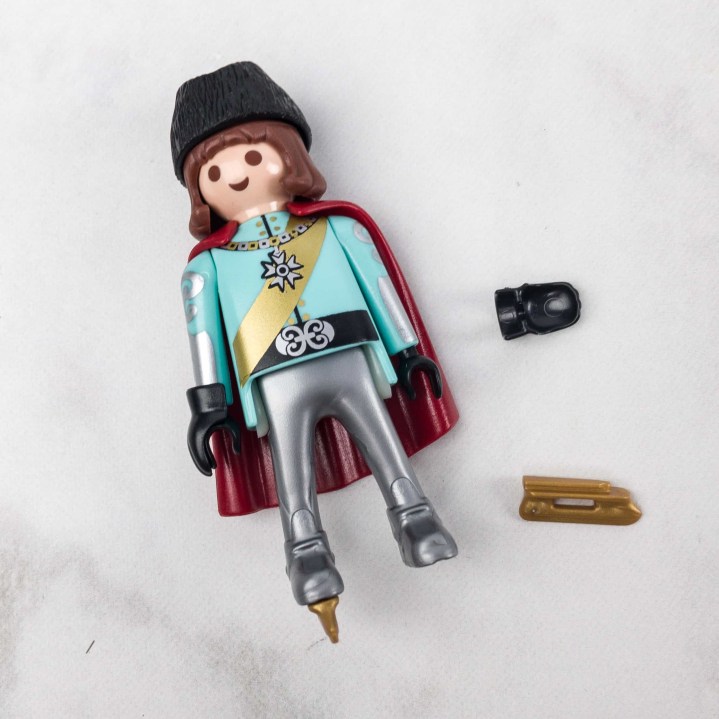 You can see how the skates slip on – and the gloves too. The figures are quite detailed.
This is such a fun, sweet calendar that's perfect for Christmas, the winter season, Frozen fans (it's hard not to make that comparison with the Queen in her ice blue dress and a not-Olaf!), general incentives, or just because you love Playmobil!
Visit Playmobil Advent Calendars to subscribe or find out more!