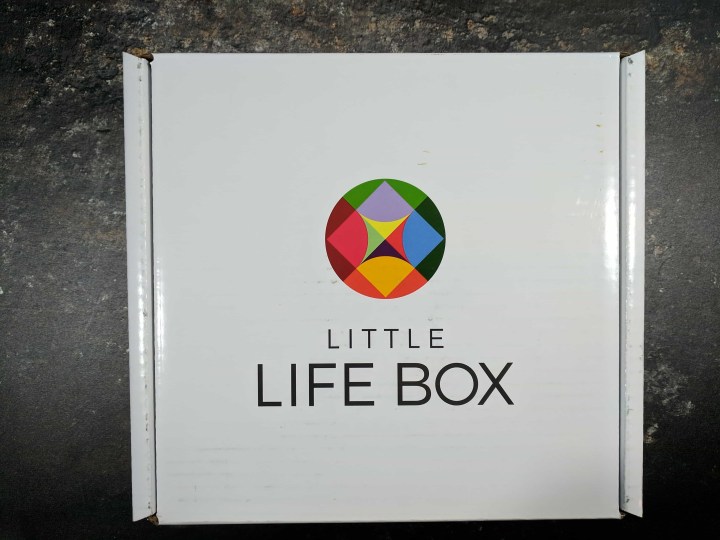 Little Life Box is a Canadian monthly healthy box subscription. For $23 CAD (+$5 shipping), you will receive 8 to 12 items ranging from snacks to beauty products and supplements. The items are a mix of sample and full-size products. When you subscribe, you choose between the original and the vegan box. This review is for the original box! Good News, they now ship to the USA and shipping is free!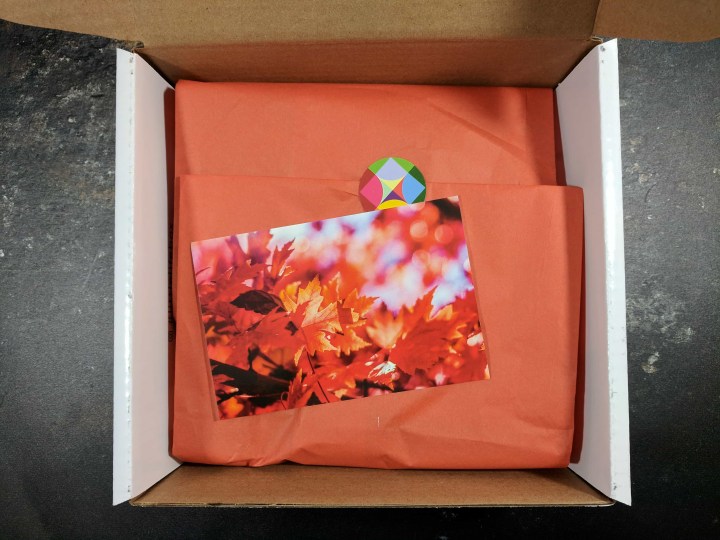 DEAL: Save 25% on your first month! Use coupon code LLB25.
Everything in the box! ALMONDS!!! YESSSSS!!!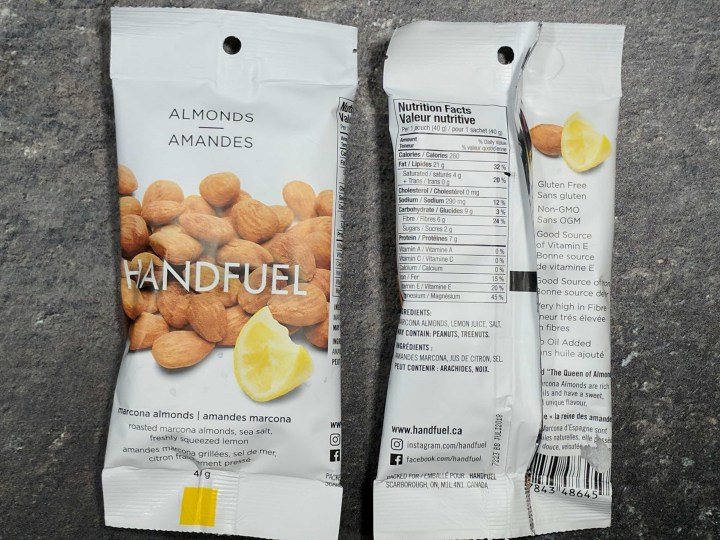 Handfuel Almonds – These are SOOOO good! Roasted almonds with a bit of salt and a hint of fresh lemon. The flavour is bright and rich, not candy like at all!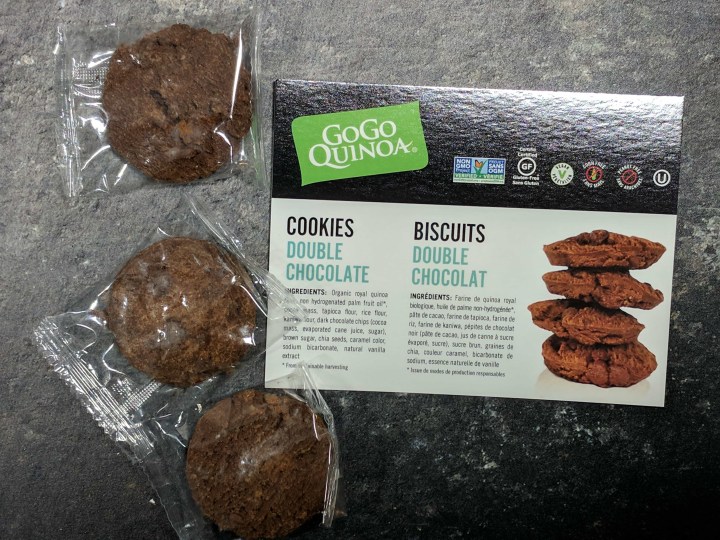 GoGo Quinoa Cookies – Double Chocolate. They definitively have a deep chocolate flavour, but I found them a bit too hard and dry for my taste. Still tasty! They are vegan and gluten-free.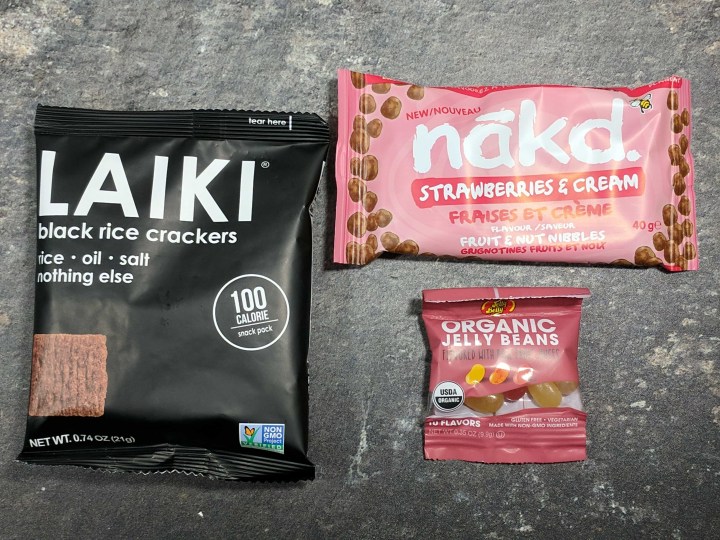 Laiki – Black Rice Crackers. Crispy, light, it was like biting a crunchy cloud! Just enough salt to make them interesting. I love rice crackers and these were good!
Nakd – Strawberry & Cream – Fruit and Nut Nibbles. When I saw "Fruit and Nut nibble" I thought there would be pieces of nuts, but I was wrong! Made with dates, cashews, raisins, and rice flours, they are soft, chewy, and so tasty! I didn't share…
Organic Jelly Beans by Jelly Belly – Jelly beans. Delicious.
Auromère – Ayurvedic Toothpaste (licorice, fresh mint). I love the soaps and the incense from Auromère, so I'm excited to try their toothpaste! Auromère sells these travel-size packets, perfect for short trips or to keep in your purse for those time when you really wish you could brush your teeth (hello fresh corn on the cob season!!!)
Green Tea Primer – There's a lot of good review for this vegan primer out there, but I'm not into make-up, so I can't say. I'll pass it on to a friend.
A. Vogel – Anti-Stress – St. John's Wort is used to help with mild depression, as well as for restlessness.
Black Oxygen Mud Bath Lavender – A relaxing Mud Bath that you can enjoy at home!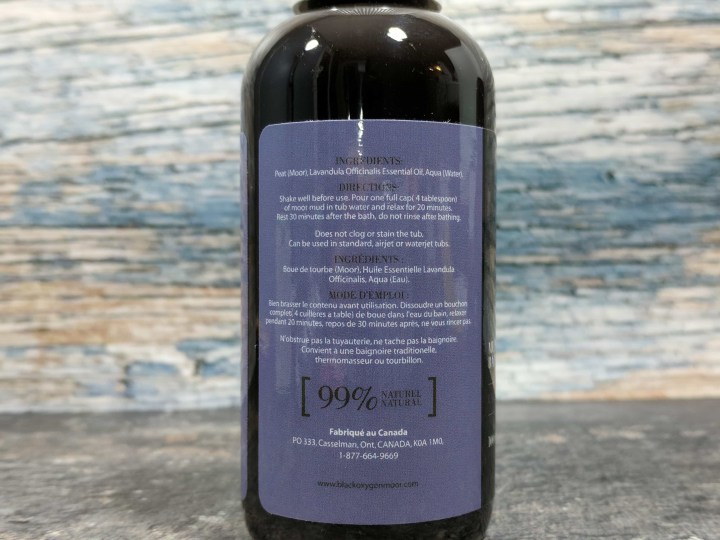 And it does not clog or stain the tub, and can be used in standard, airjet, or waterjet tubs!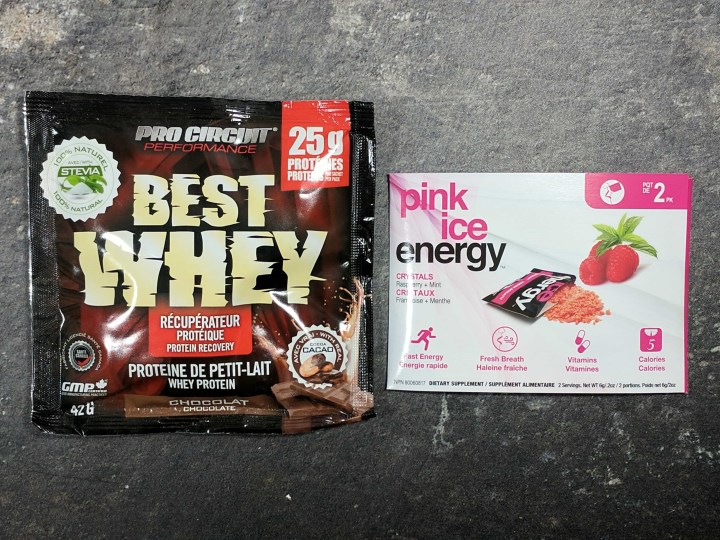 Pro Circuit Best Whey Chocolate – I'm still searching for a good protein powder for days where I forget to get all my proteins. It's sweetened with Stevia, and although I don't really like the taste of Stevia, I'm getting used to it.
Pink Ice Energy – Vitamin, energy and fresh breath in one package! Vitamin C, Vitamin B12, other Vitamin B, Calcium, Caffein, everything is there for a mental boost! Just pour in your mouth and let the poppin' going! It's a fun way to get energy and vitamin!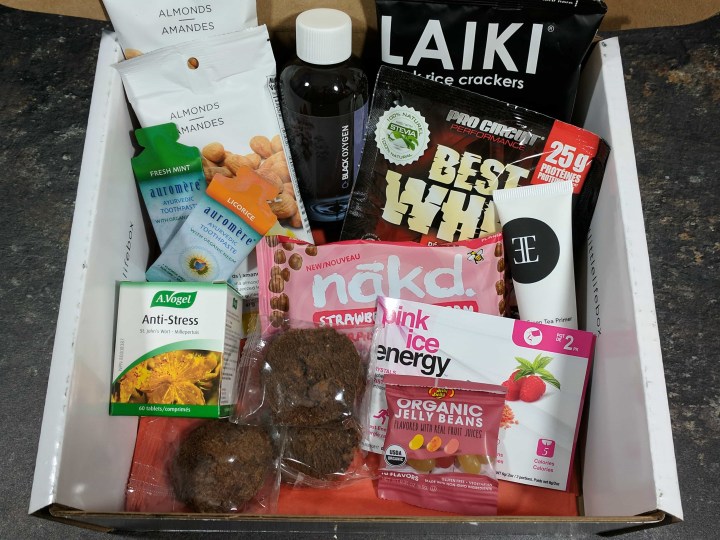 Every month, I'm surprise by the variety of treats and drinks that we get to try out. There's always at least one item per box that I will make an effort to get on a regular basis, slowly building a pantry of tasty, healthy snacks, and also some beauty products I never though I would need (like the single use toothpaste packet, perfect for travelling!). This month's box is once again a great box, and I'm already looking forward for next month's box!
What did you think of October's Little Life Box?