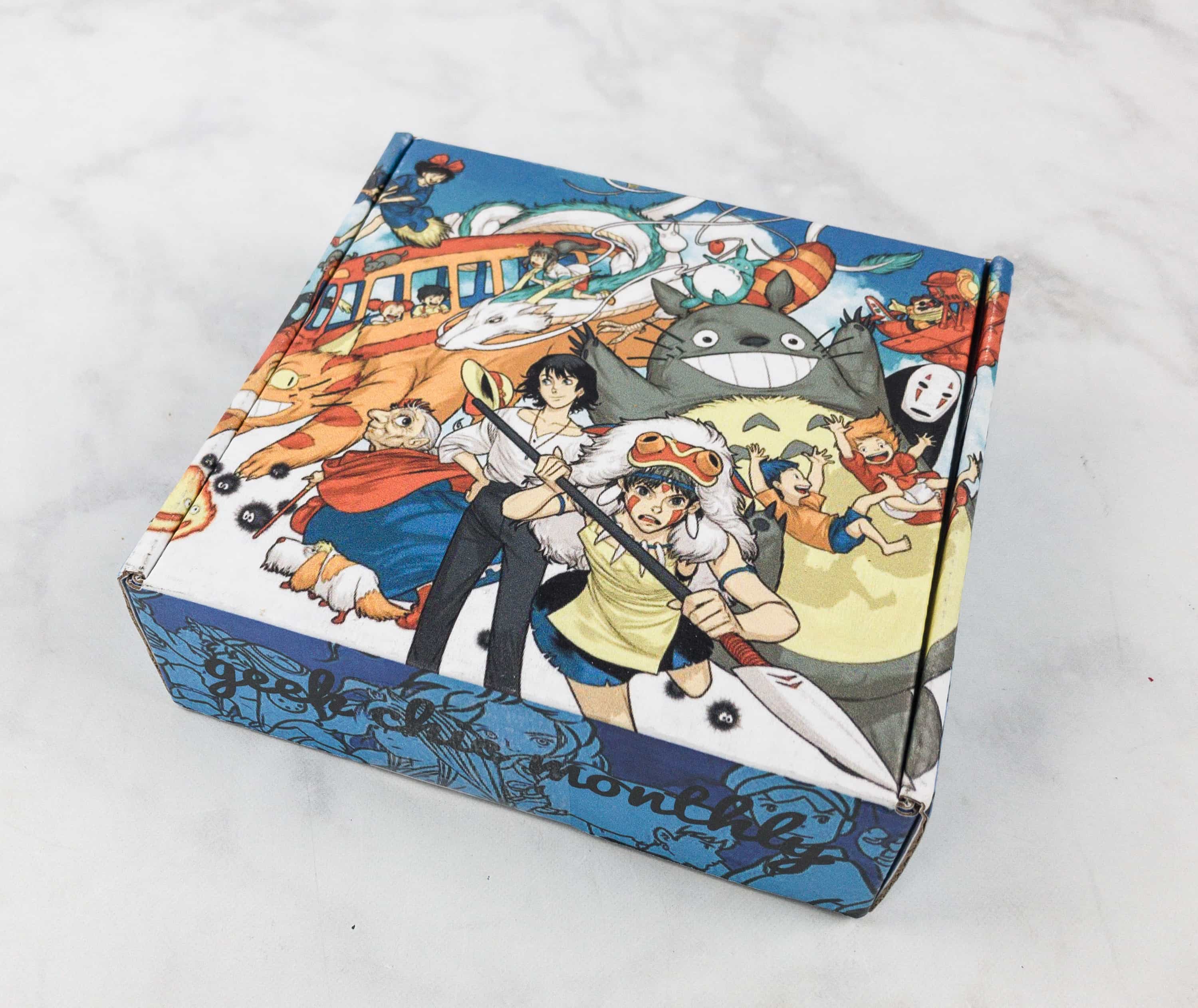 Geek Chic Monthly is a monthly geeky fandom jewelry subscription box to satisfy your geeky bling craving! Each month features a theme and you are sent 4-6 jewelry items for $15 per month.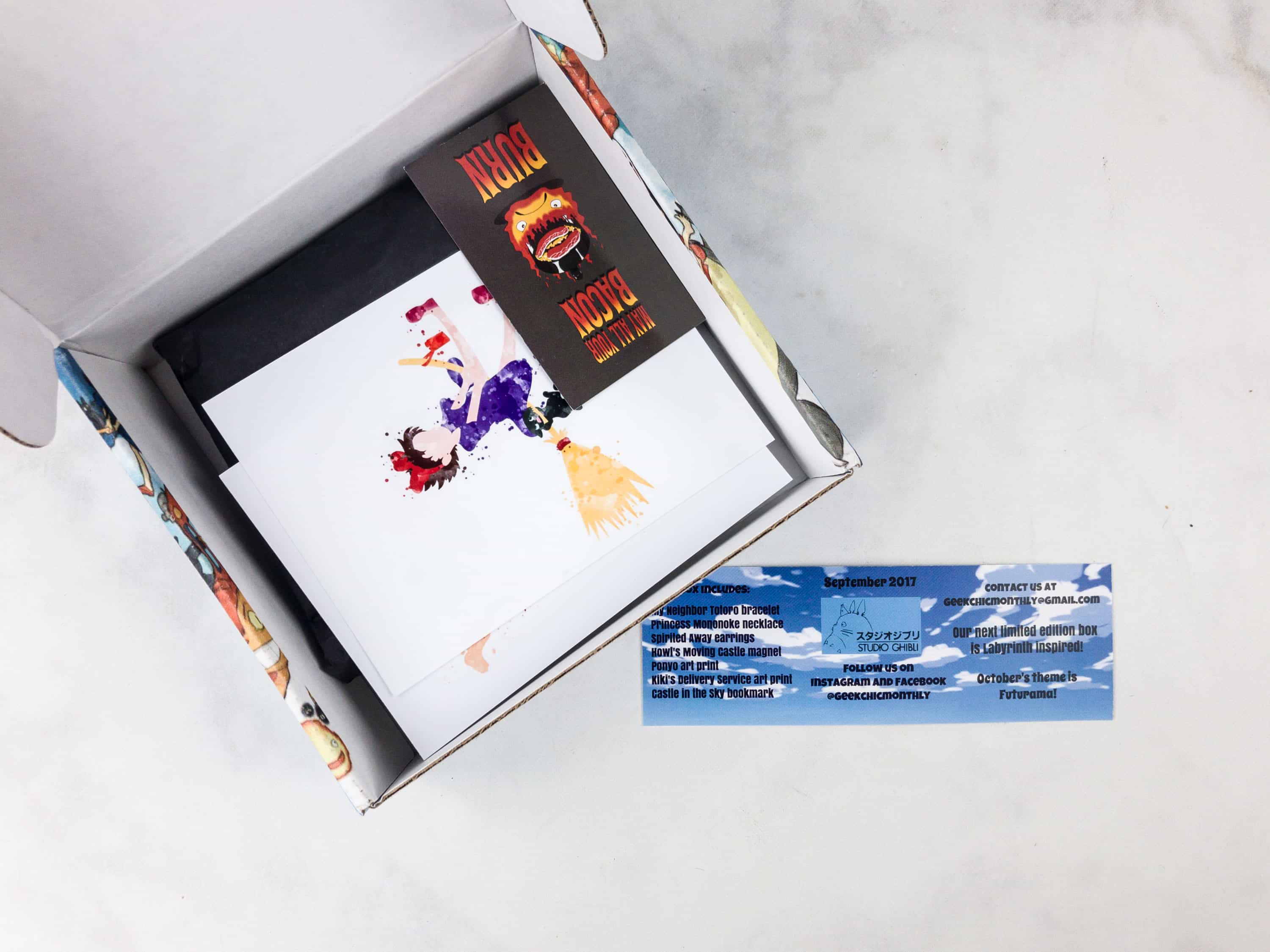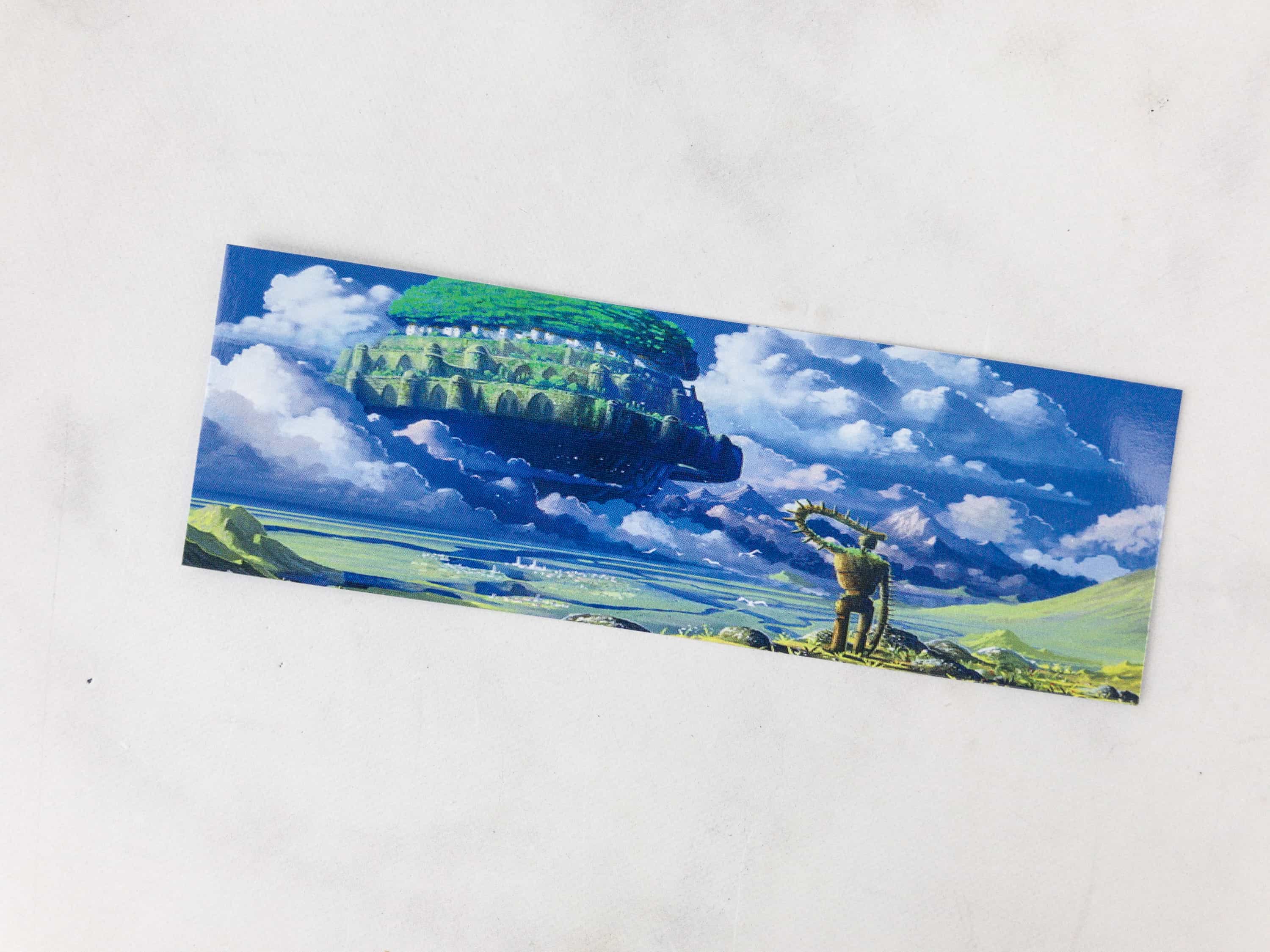 The theme this month is "Studio Ghibli."
The information card is simple. It gives you a list of all the item names, plus Geek Chic Monthly's social media accounts.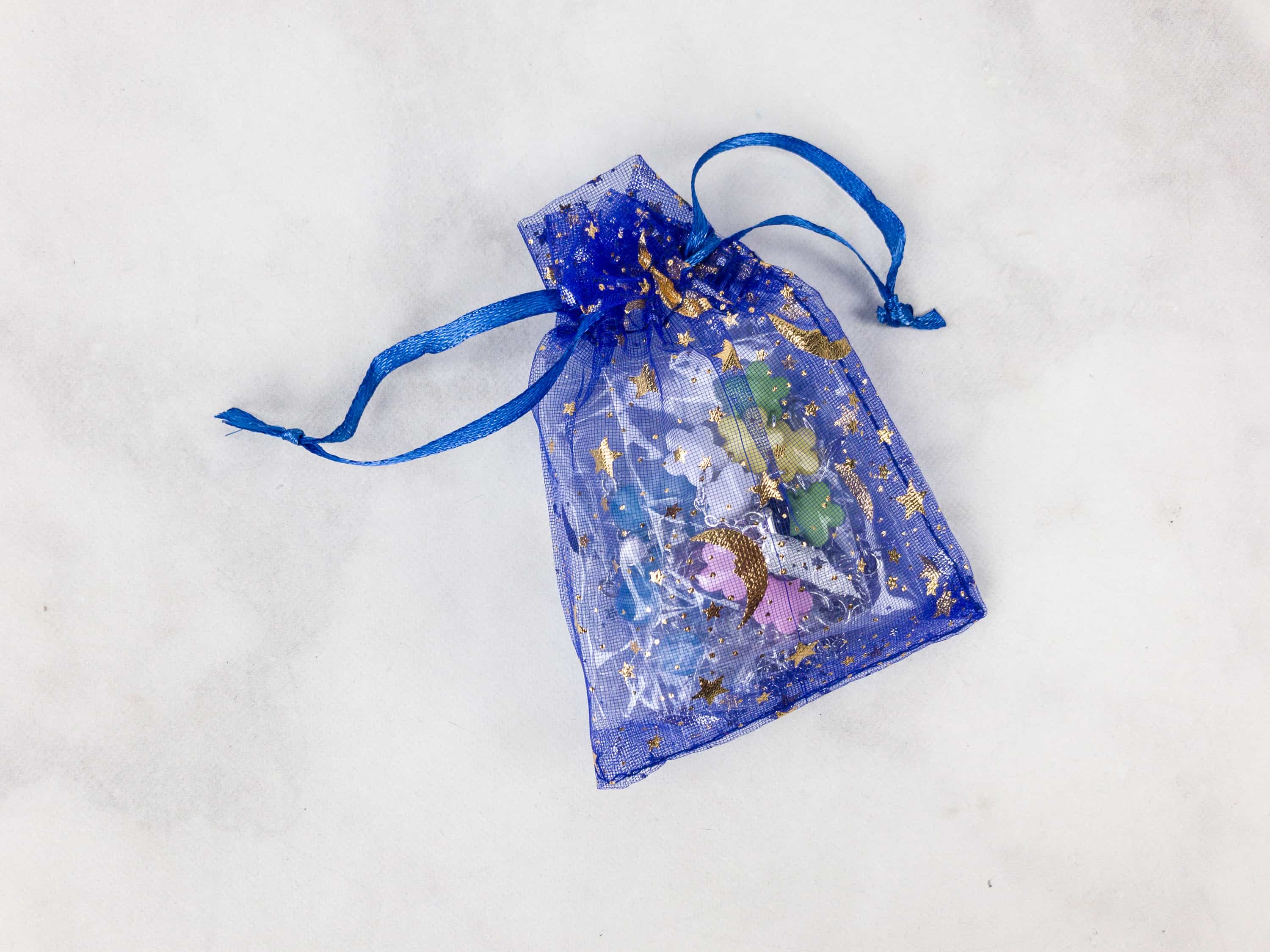 All the jewelry is secured in this blue and gold organza pouch.
Everything in my September 2017 box!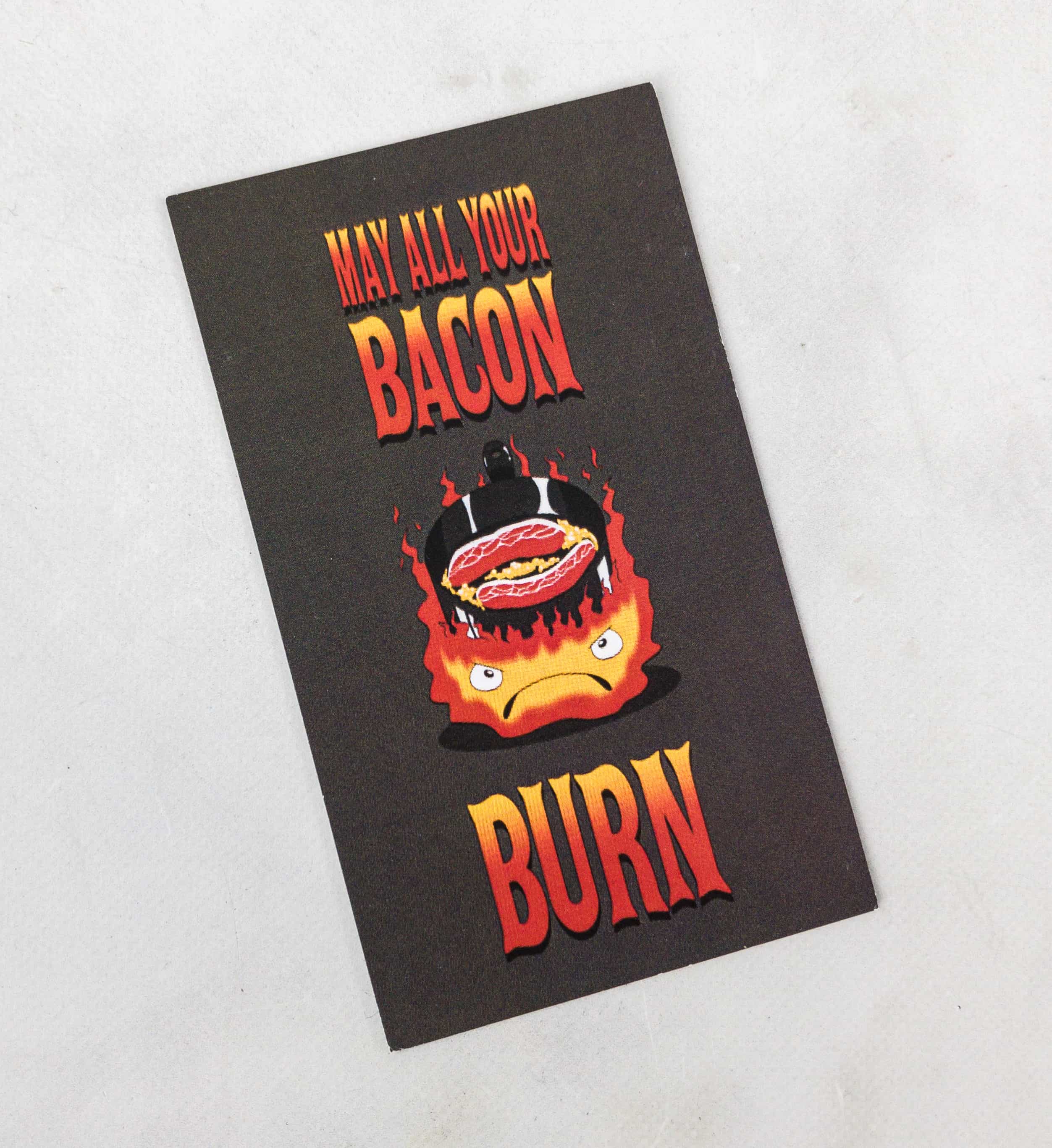 Castle In The Sky Bookmark – Castle in the Sky is a story about a young boy and a young girl looking for a legendary floating castle. This bookmark features a famous quote from the character named Calcifer, a fire demon who was originally a falling star.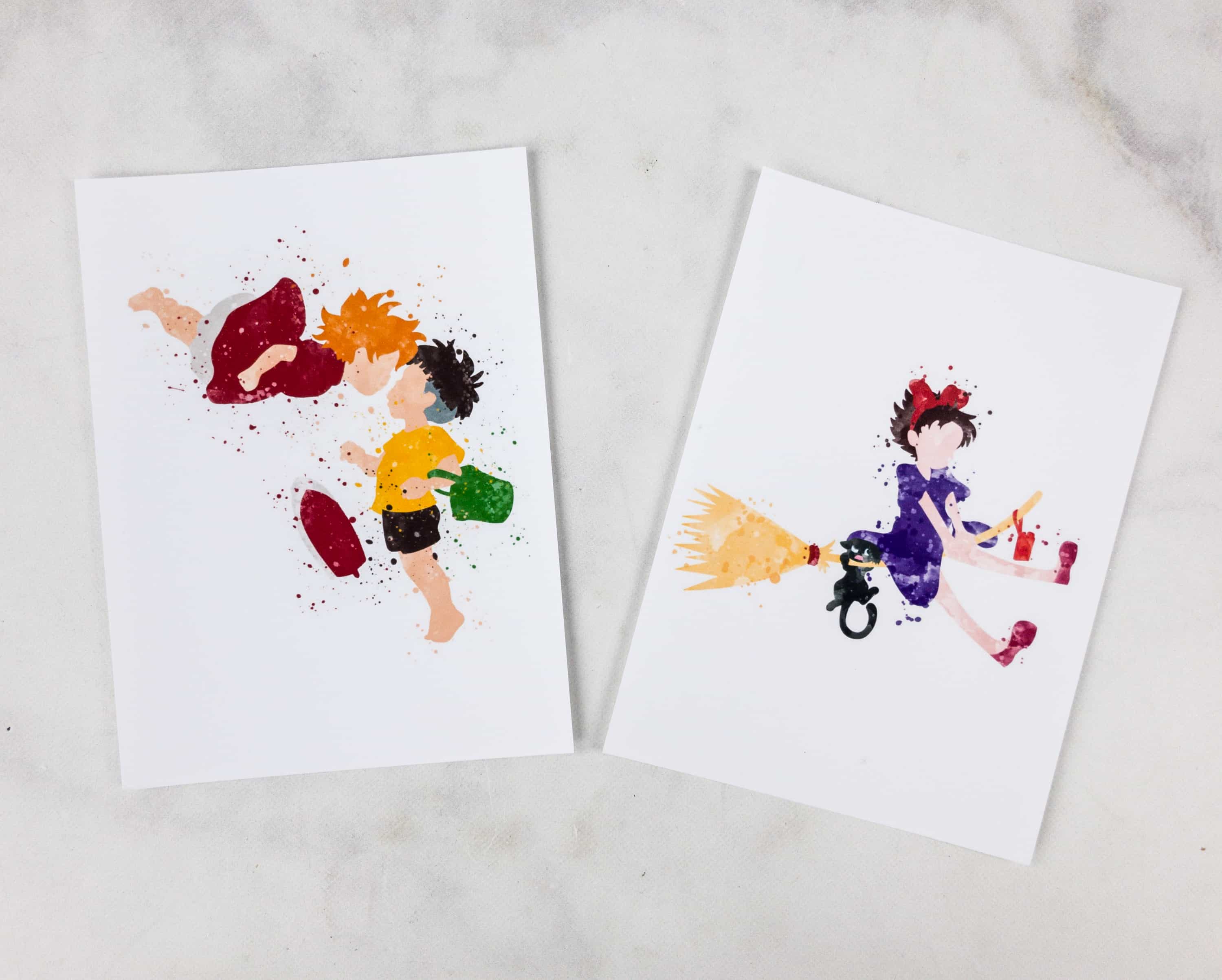 Ponyo Art Print – Ponyo is a goldfish who wants to become a human girl, and befriends a human boy named Sosuke.
Kiki's Delivery Service Art Print – Kiki is a thirteen year old witch-on-training. Together with her talking black cat Jiji, they embark on a journey to find a place to live at the port city of Koriko.
These art prints can bring nostalgia for Studio Ghibli fans. A perfectly drawn representation to bring the childhood magic back to anyone who'll see it. I guess I'll put these on frame and hang them on my wall.
Princess Mononoke Necklace – Princess Mononoke is set in the late Muromachi Period of Japan with fantasy elements. The story is about Ashitaka, a young Emishi prince, who becomes involved in a struggle between the gods of a forest and the humans who consume its resources.
This silver necklace is cute!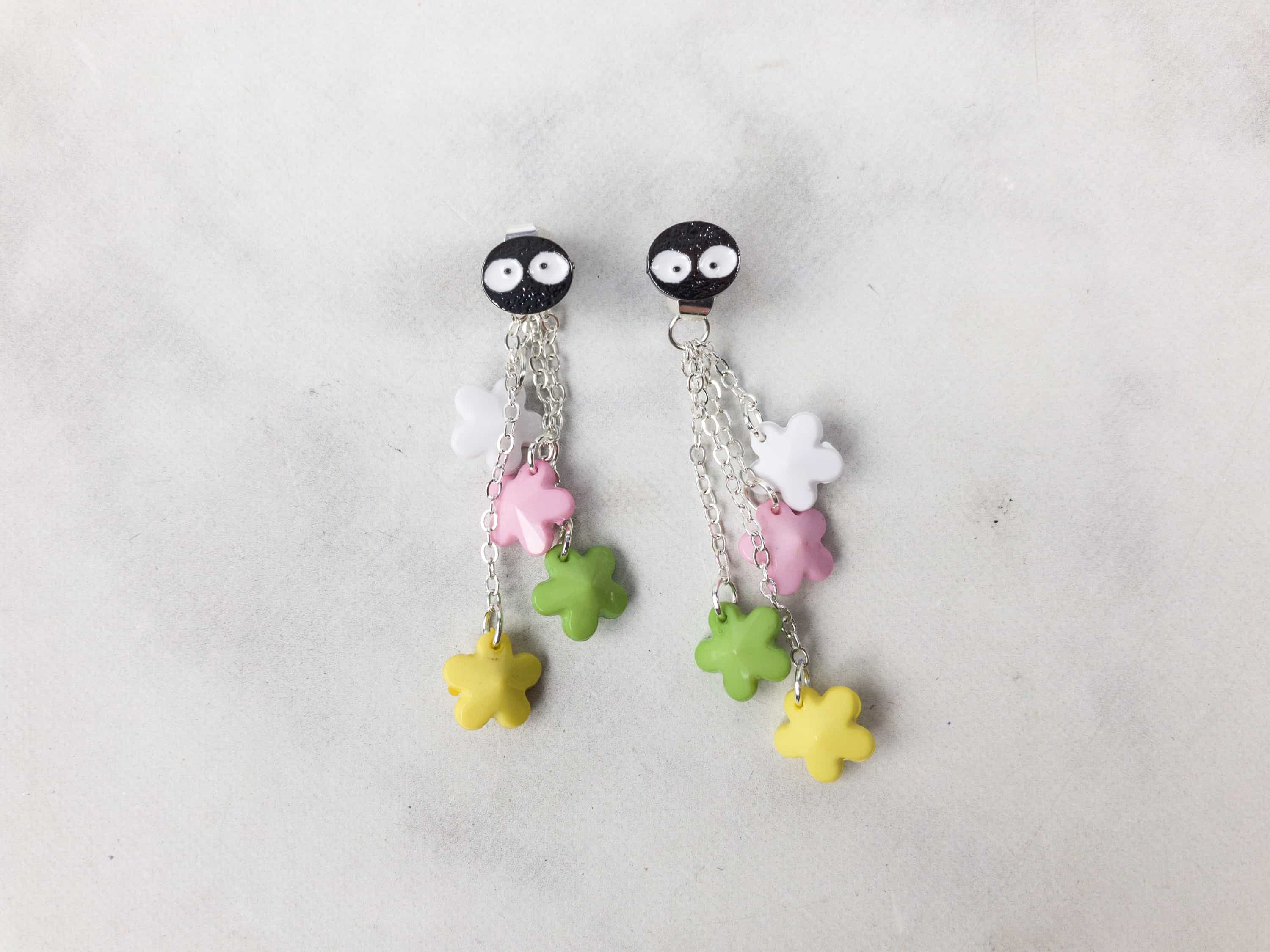 Spirited Away Earrings – Spirited Away is about a student named Chihiro who embarks on a once in a lifetime adventure in the spirit world.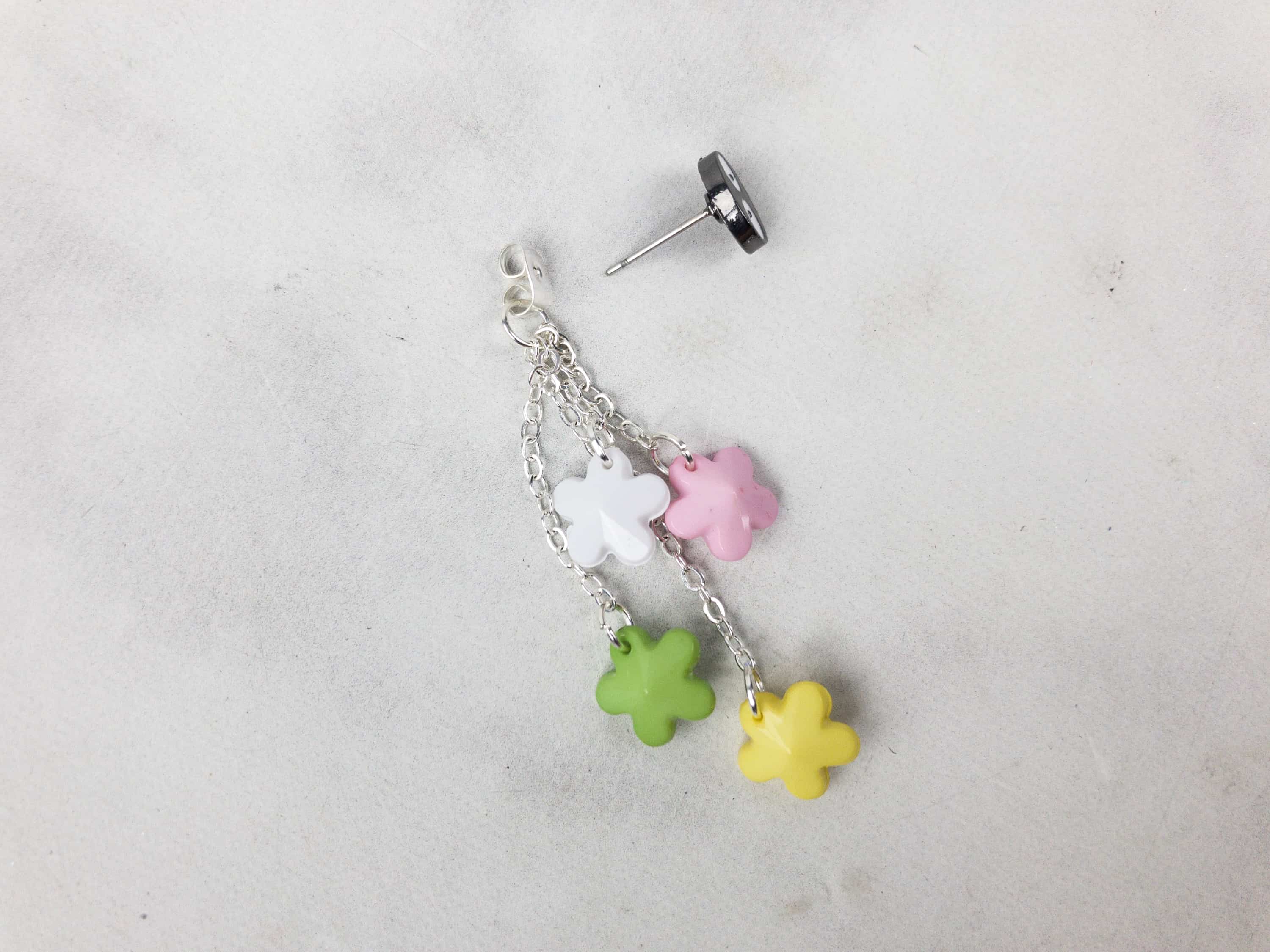 This pair of Spirited Away earrings is as colorful as the story of the animated film!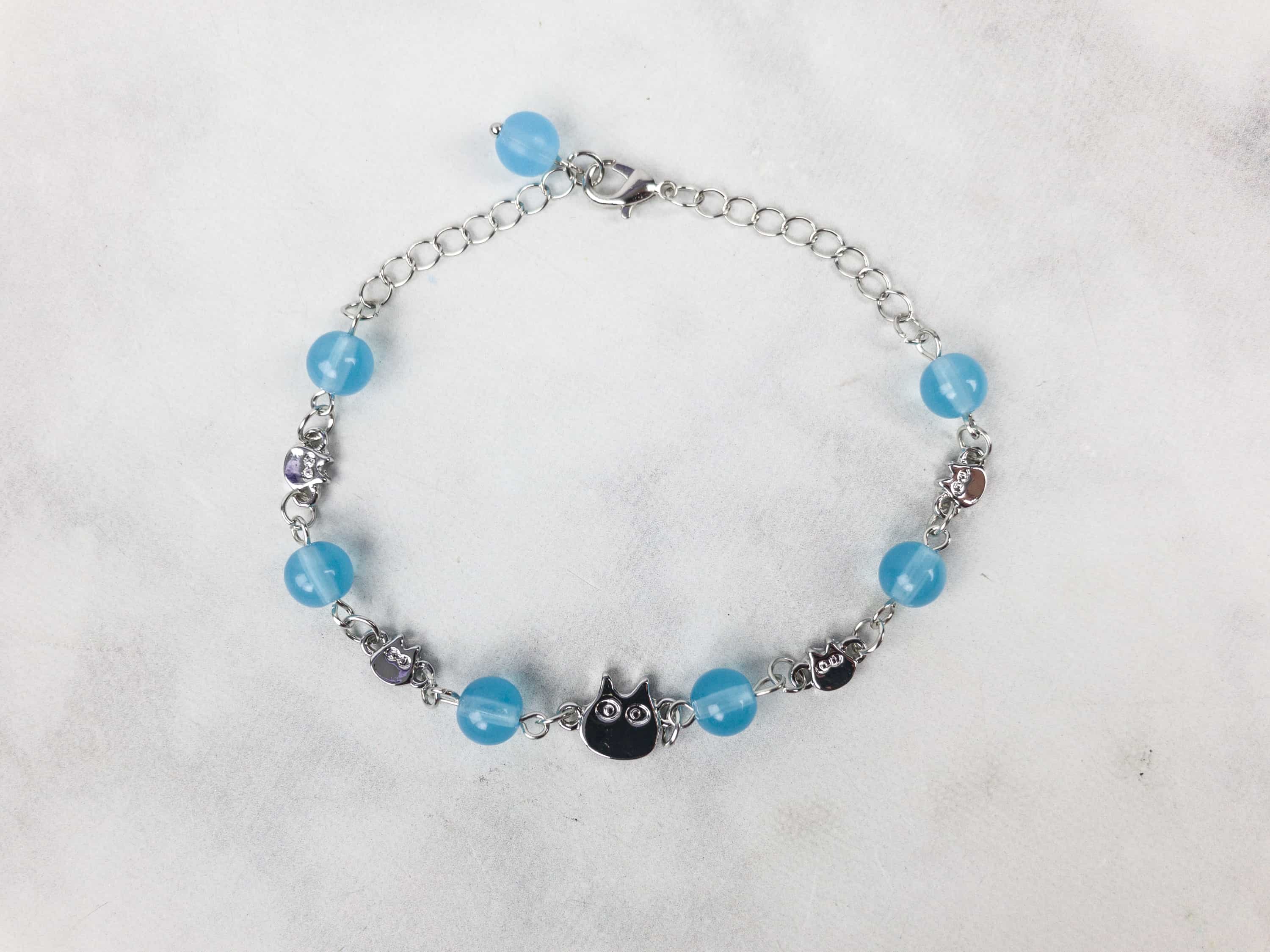 My Neighbor Totoro Bracelet – My Neighbor Totoro is a story about two girls befriending a wood spirit with rabbit-like ears. This bracelet looks so adorable with its blue beads and silver charms. It's something you can wear on any casual day.
A colorful month for Geek Chic! It was fun reminiscing iconic Studio Ghibli films while we were going through the items. Everything is adorable and perfect for any age. Also, can we talk about how adorable the box itself is? This subscription has been very creative with their box designs! Last month, the box looked like the Super Mario game, and this time the mash-up of Studio Ghibli characters is just so impressive. Looking forward to more cute and geeky items in future boxes!