The Dapper Dog Box is a monthly box for your best friend in the world – your dog! Organic and natural items are hand-picked for your dog based on a personalized survey. The Dapper Dog Box sources from passionate small companies that love dogs. The regular sized box has 4-6 items with an average $50 value. The personalized survey offers five different dog sizes with allergy preferences.
The September box was a Bruce Wayne Guest curated box.
DEAL: Save 10% off your first shipment! Use coupon code HELLOSUBSCRIPTION.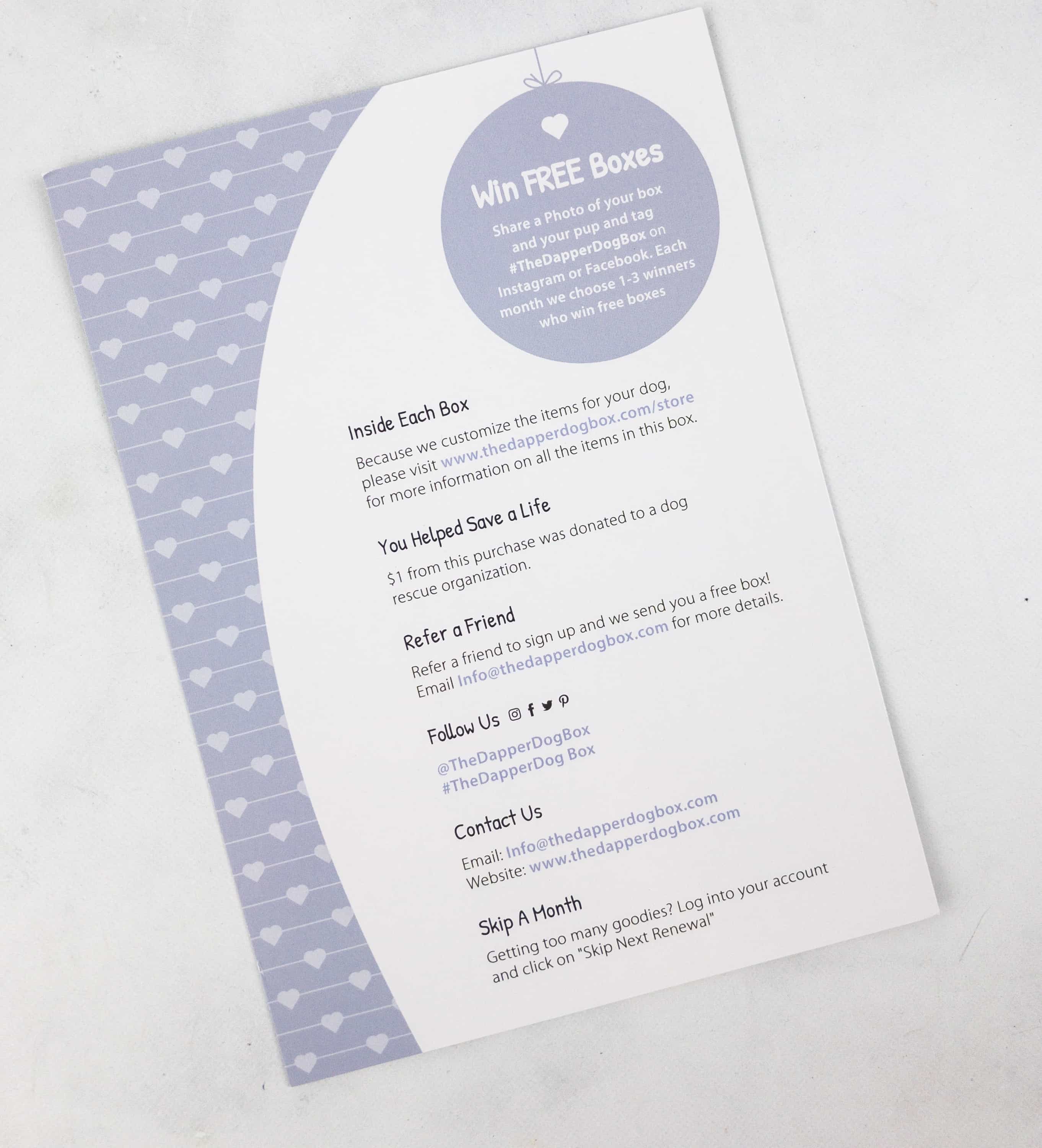 For September, they donat $5 from every box purchase to different rescues in TEXAS to support the dogs affected by Hurricane Harvey!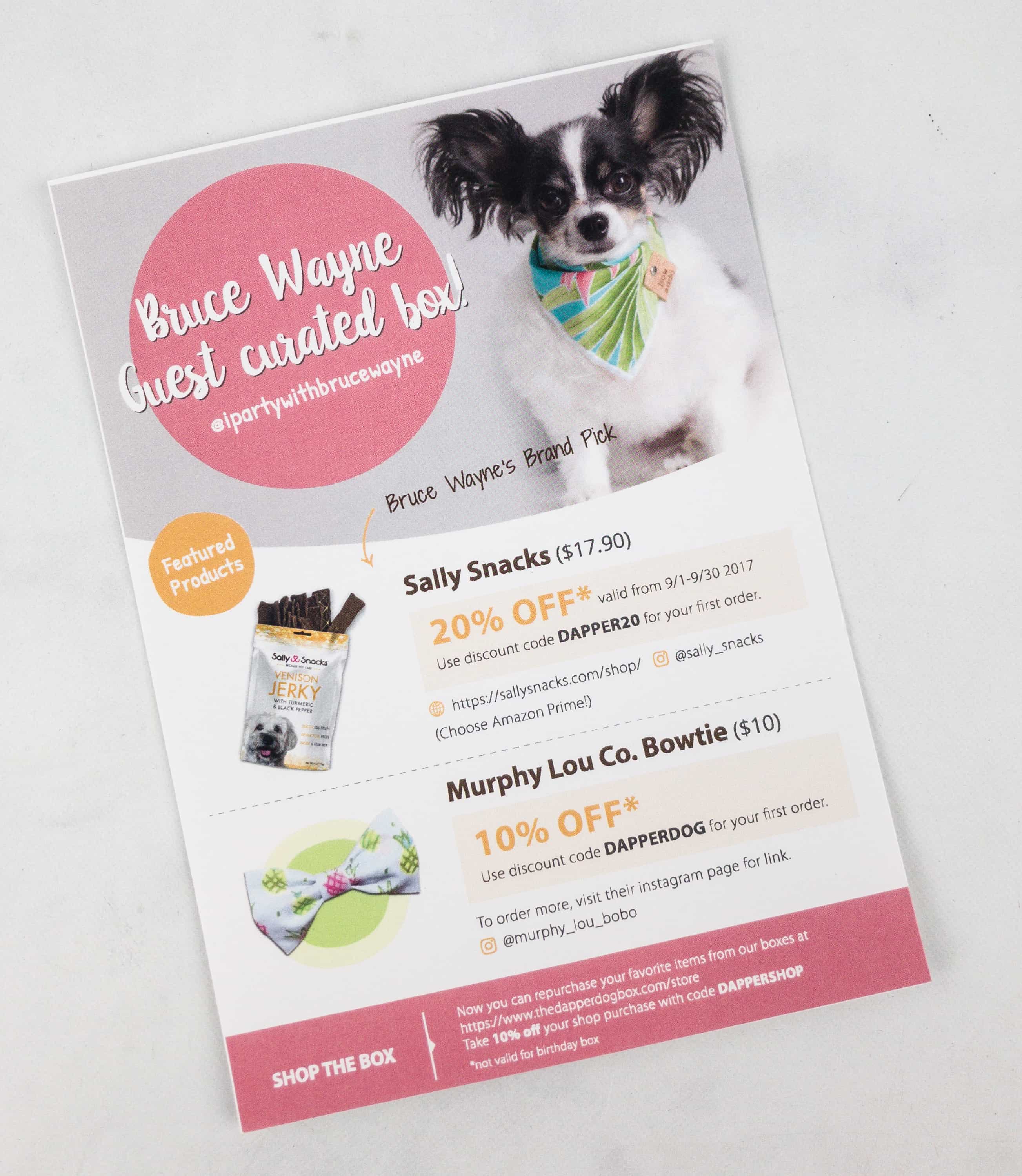 The information card contains the items, descriptions, and prices – plus a discount on future orders. You can also join Dapper Dog's monthly contest to win a free box!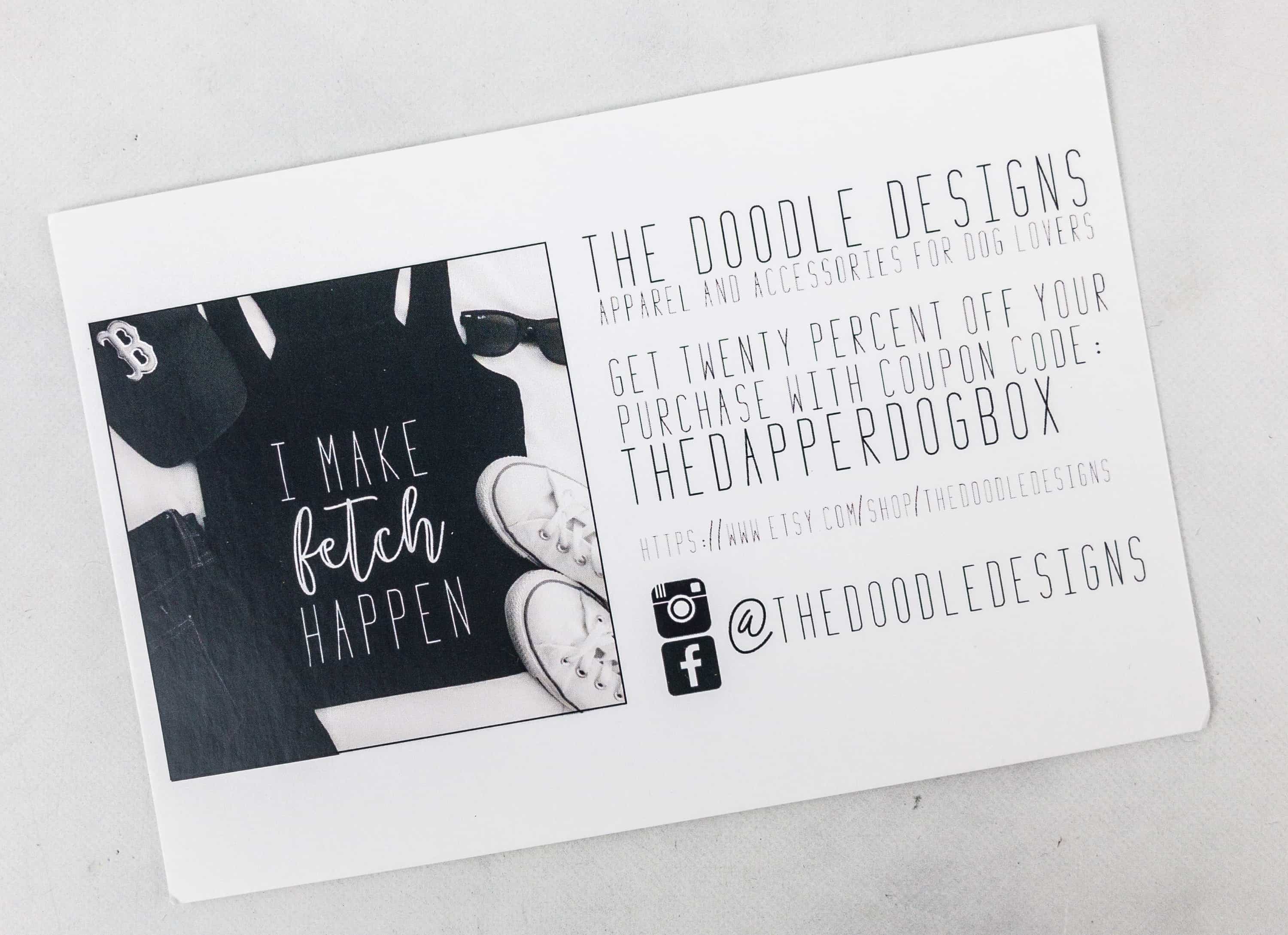 "I make fetch happen." ?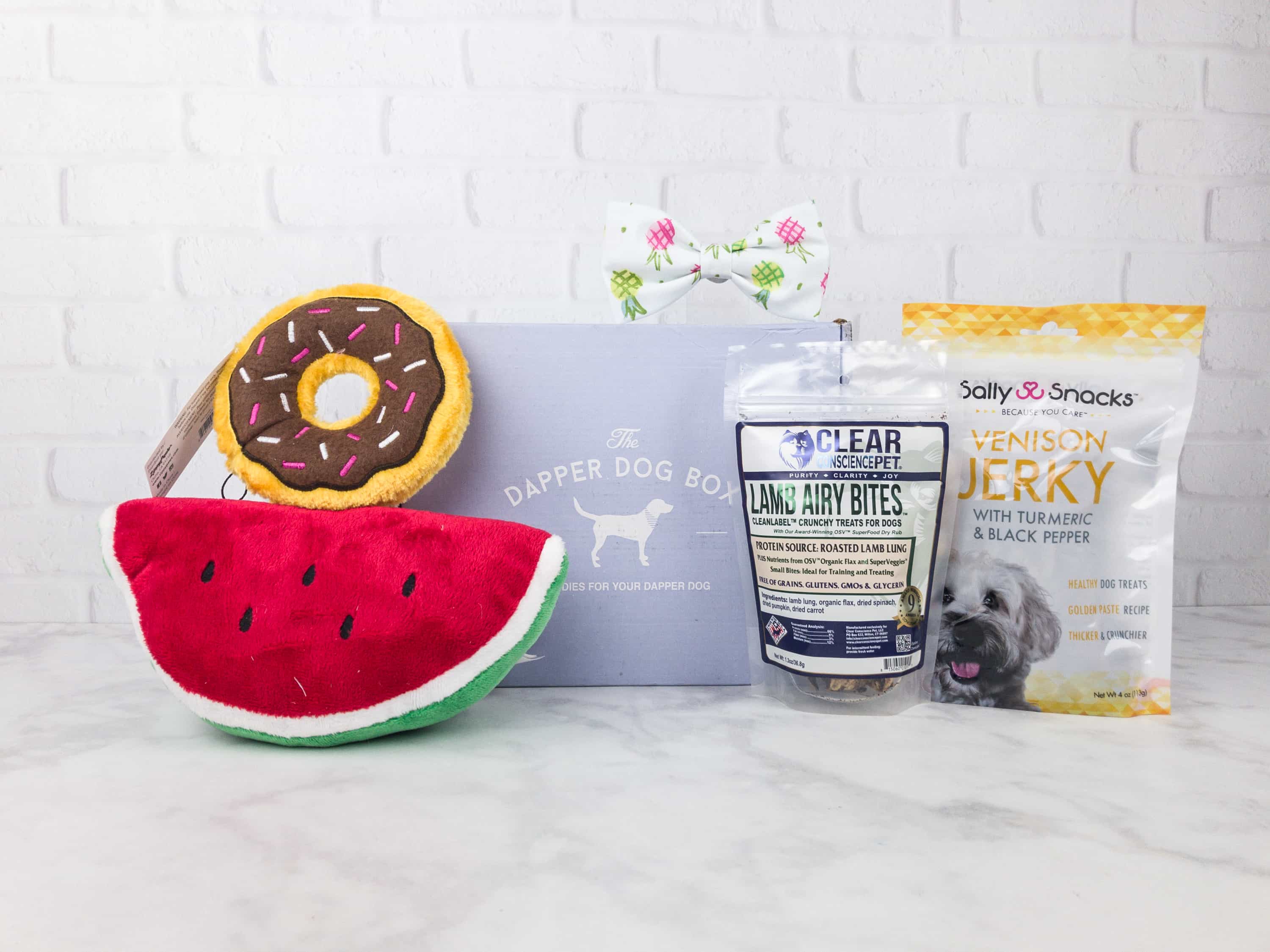 Here are the items in the September Dapper Dog Box. Forgive my husband/photographer for taking the pineapples upside down!
Zippy Paws Chocolate Donutz Dog Toy ($6.50) Donuts are unhealthy for dogs… but not this donut plush toy! Looks as good as the real thing and our puppy is super cute romping around with it!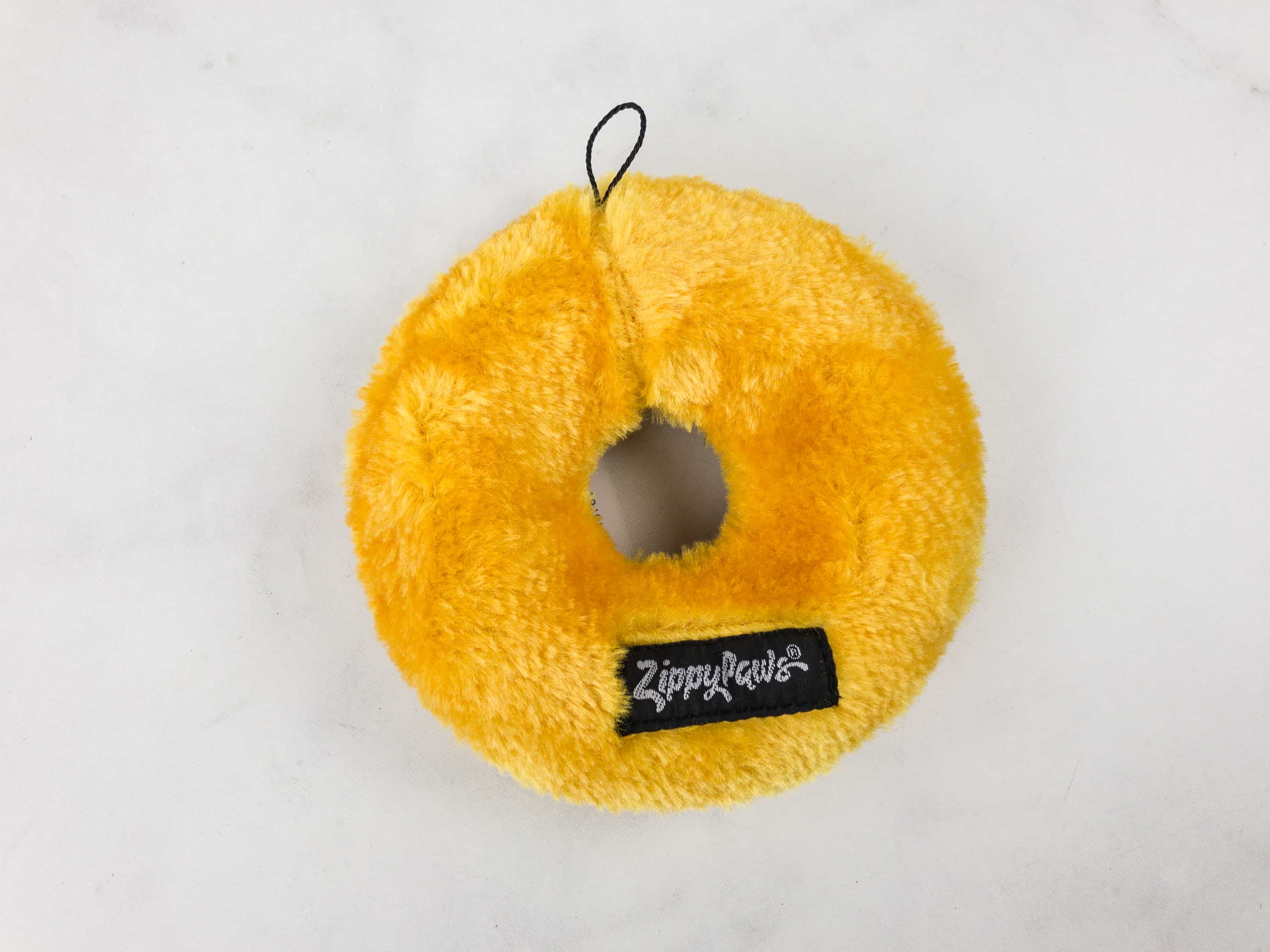 Squeaky and cuddly. Above all, it's stuffing-free. It's just the perfect size for our pup, Dean, but also works for much larger dogs, especially since it's so durable.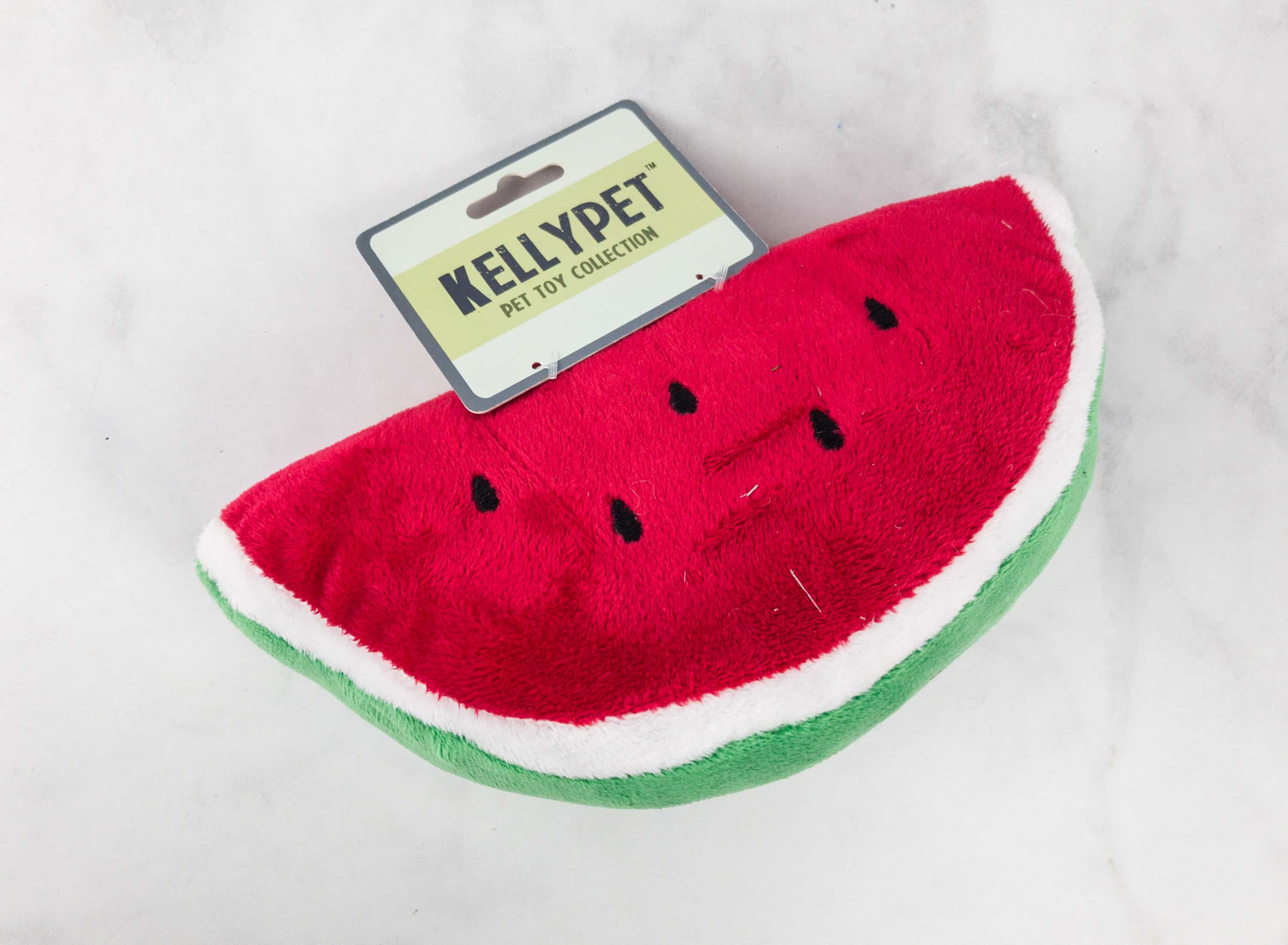 KellyPet Watermelon Plush Toy ($7.95) Another cute plushie. This one looks so good, Dean loves it and has been grabbing it to race across the living room and back, taunting his older sister.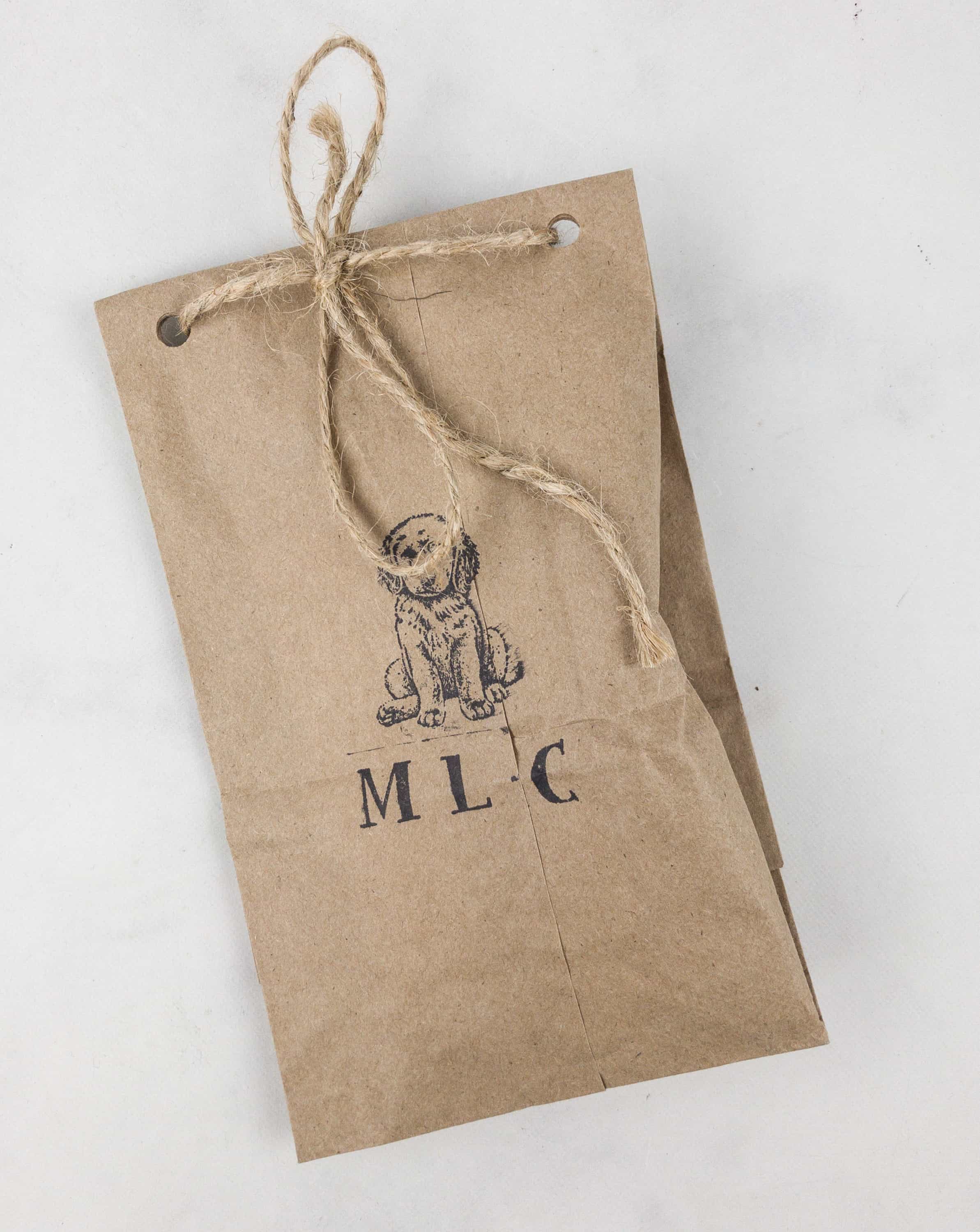 Murphy Lou Co The Asha Bow Tie ($8) The bow tie came in a cute brown paper bag with a twine.
Wearing this bow tie makes my pup look… Of course, dapper! I absolutely adore the pineapples, he's just completely adorable with it on.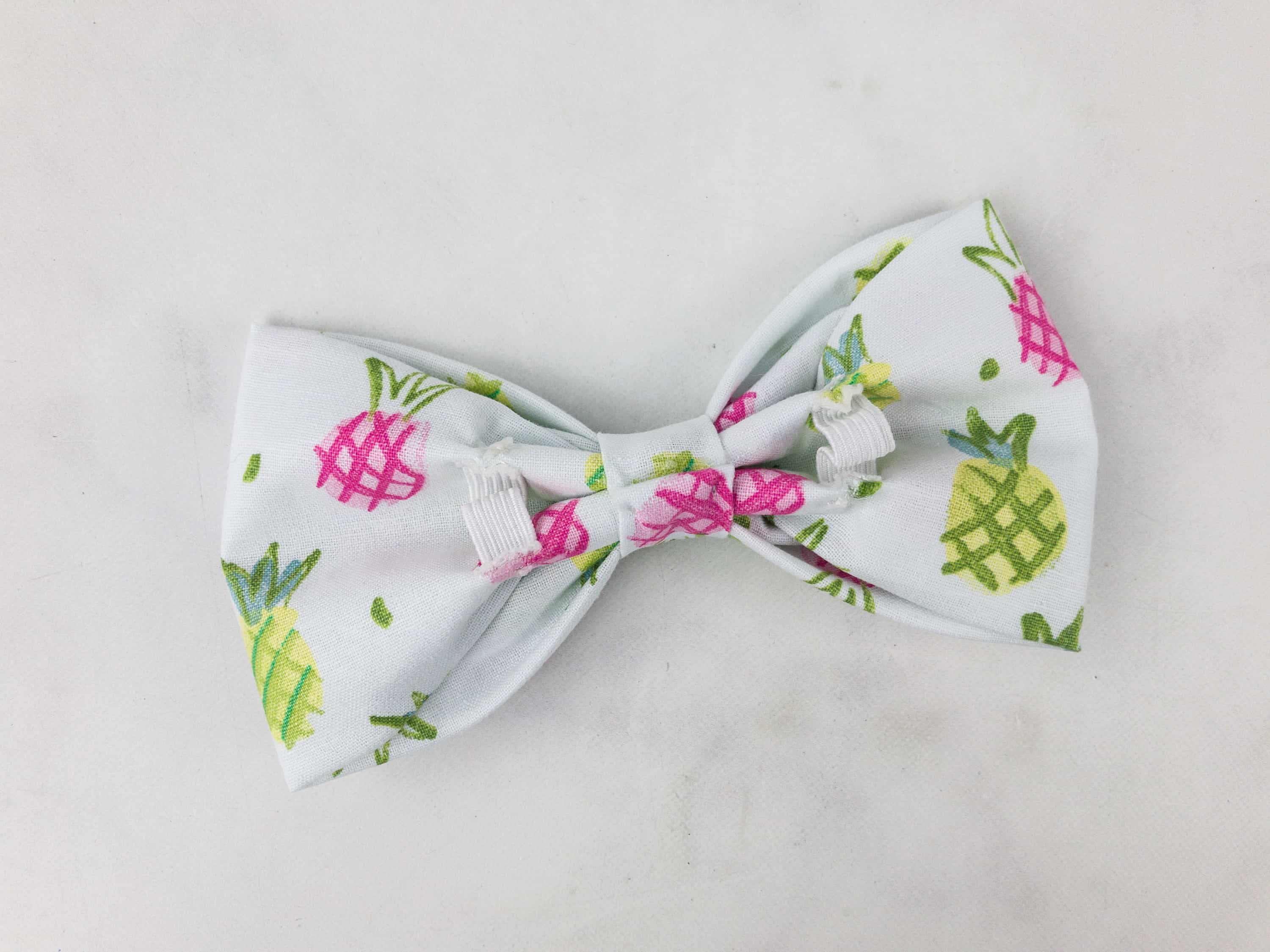 The elastic on the back is for slipping around your dog's collar.
The bow tie is made by the Murphy Lou Company. They included an information card for more details.
Clear Conscience Pet Lamb Airy Bites Dog Treats ($4.64) A good protein source for active dogs. It is free of grain and gluten,  but also contains assorted deliciousness like  dried pumpkin and carrot.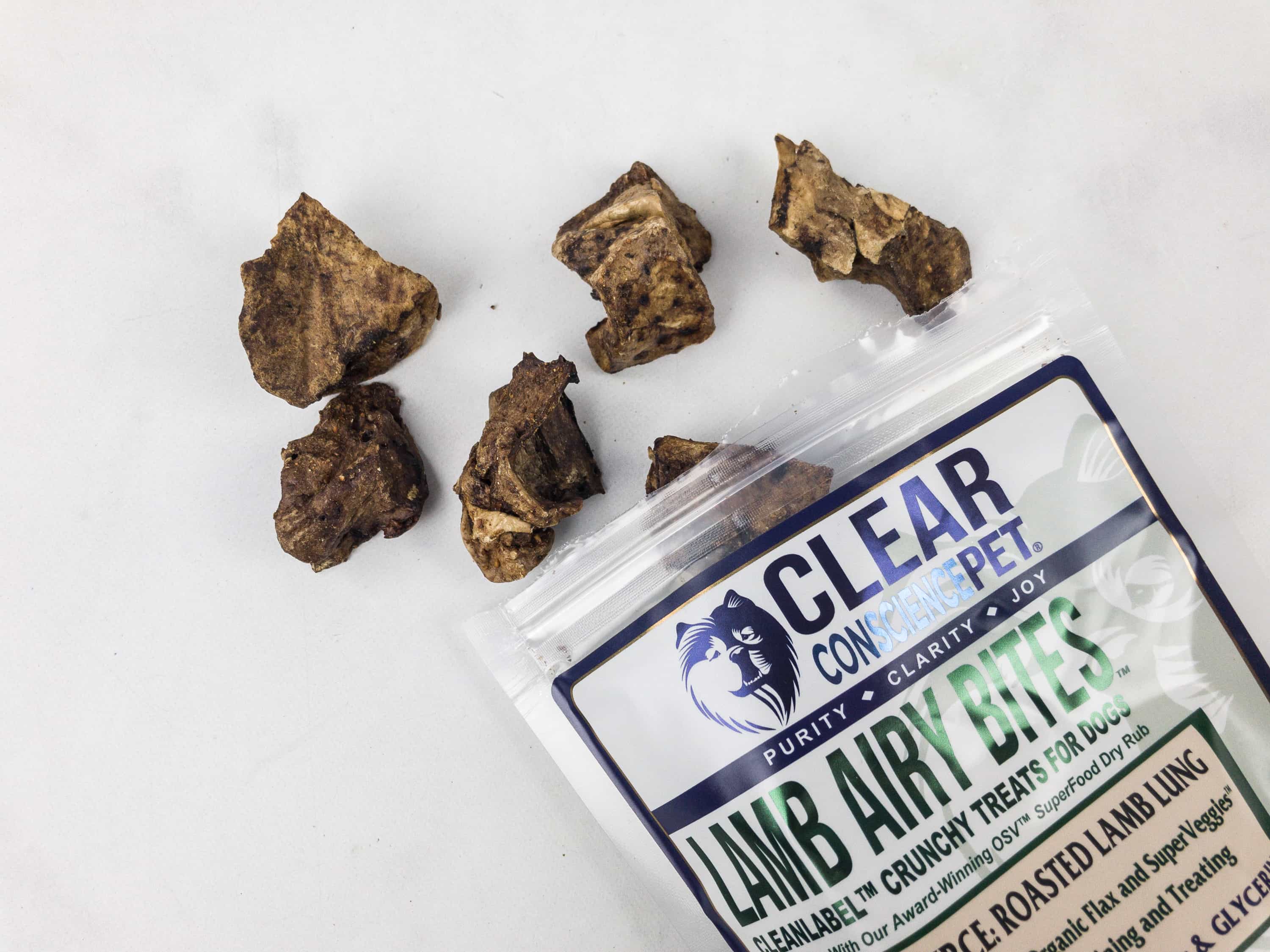 Learning new tricks won't be as hard if this is the reward!
Sally and Snacks Venison Jerky Dog Treats ($16.50) This jerky treat is another healthy choice – only venison, turmeric, and black pepper. Venison is a low allergen alternative protein.
It's crunchy and my pup kept asking me for more, he's even doing the puppy dog eyes!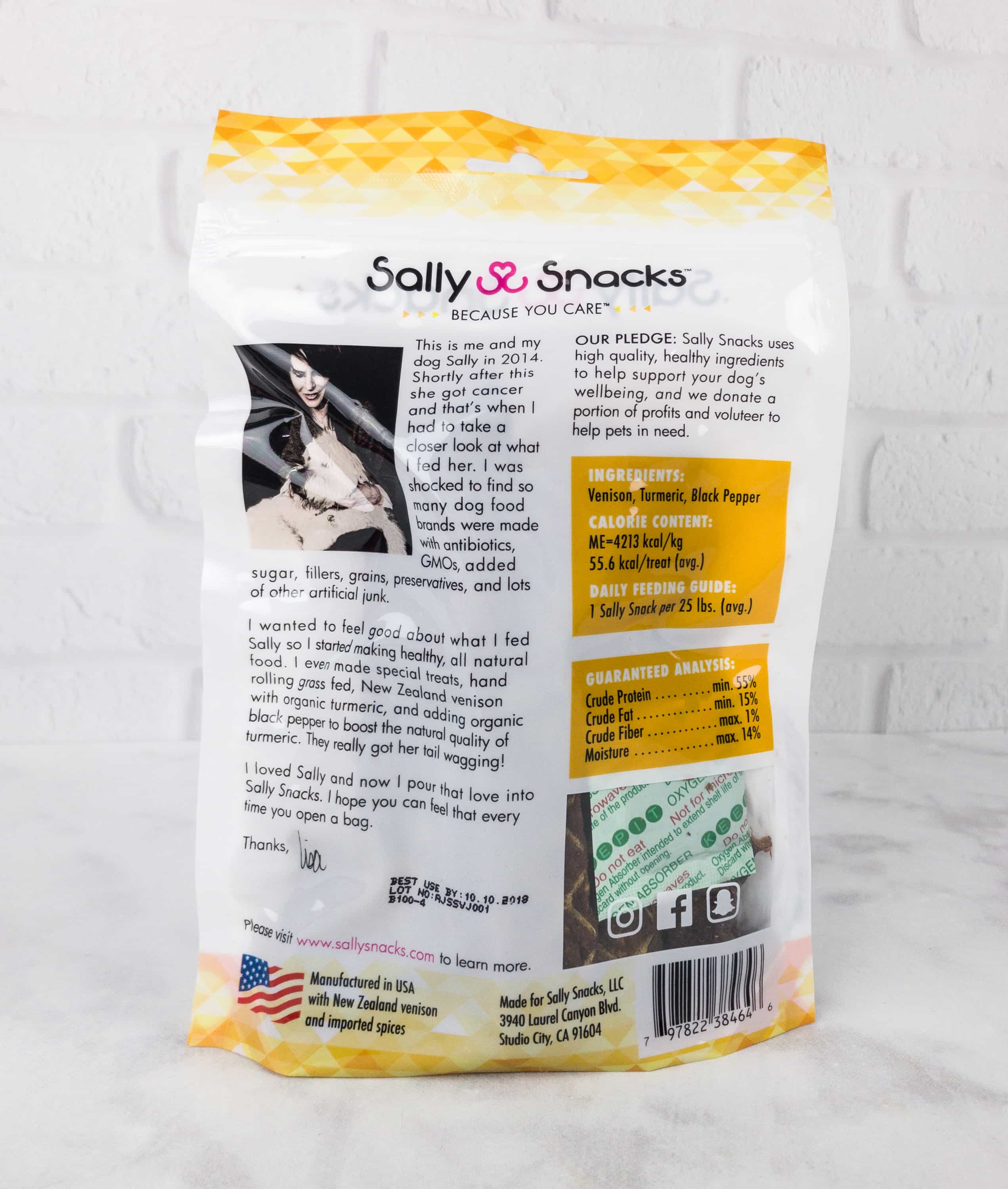 The dog treat was inspired by the developer's pet dog so it's made out of love.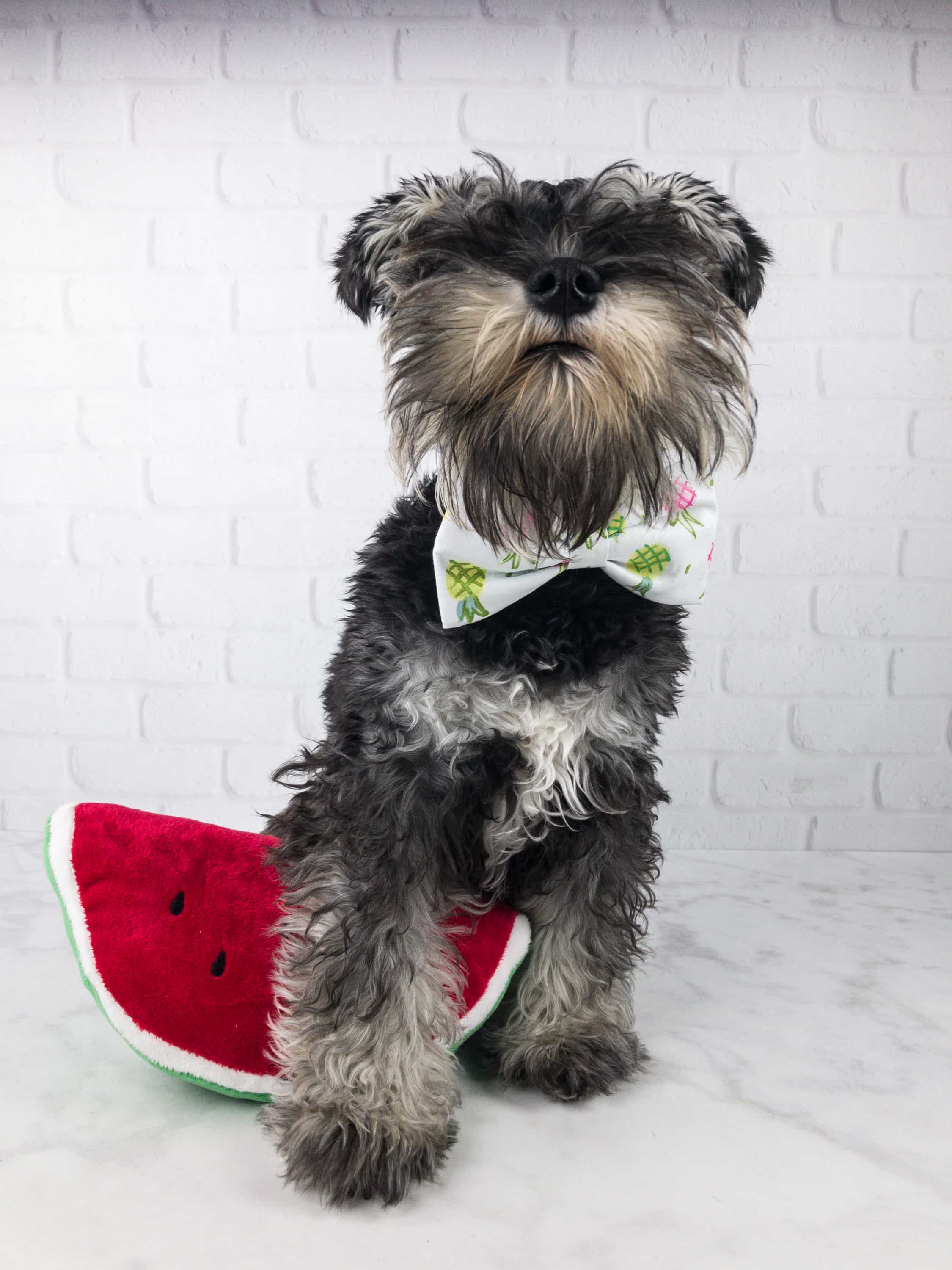 Here's Deanie striking a pose with some of the items in this months's box. Isn't he gorgeous?
Everyone is always excited to see Dapper Dog Box because Dean will have new toys to play and romp with and both he and Lindy will have healthy treats to munch on. This box is awesome because it's full of love for dogs. If our fur babies are happy, that means we're all happy! I also like the curation mix of 2 toys, 2 large treat bags, and of course a handsome wearable. The best part is the price for this box – just $29.99. I was happy with the box before, but with the lower price it's really fantastic!