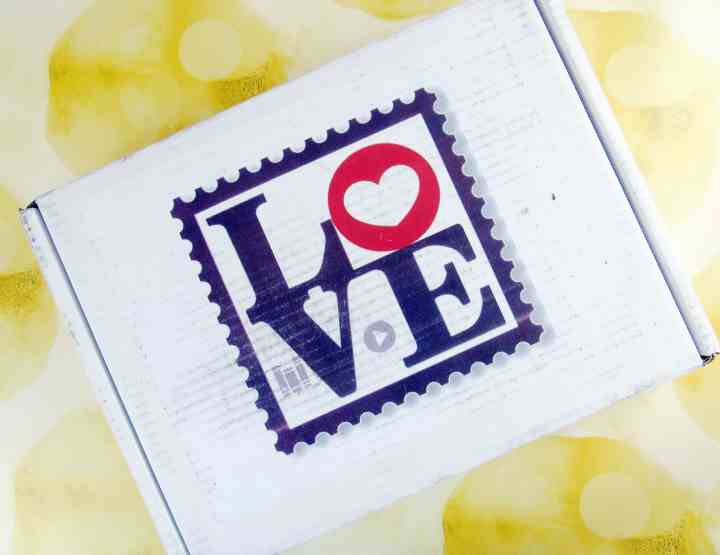 My Romance Club is a monthly romance book and DVD subscription box that offers two subscriber options. Select either two hardcover romance novels and one romantic movie or e two romantic films and one hardcover romance novel. Both options include additional small surprises!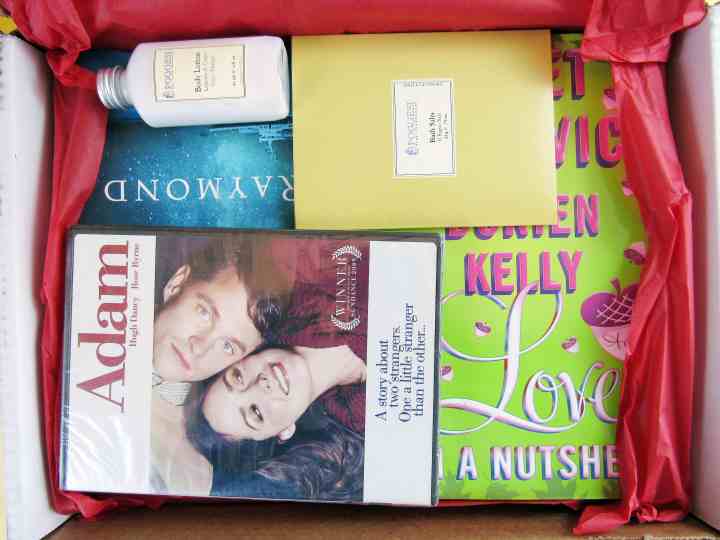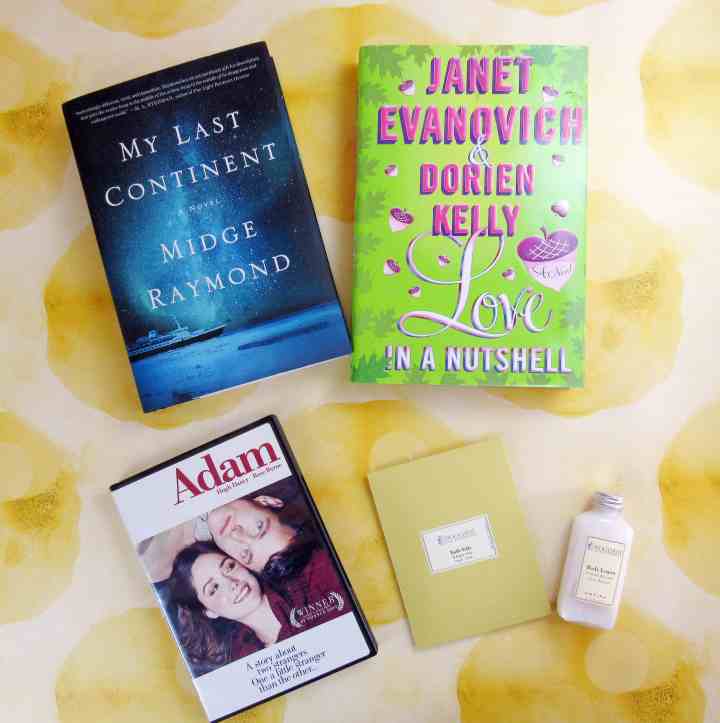 Here are the items in the September My Romance Club 2 books, 1 DVD subscriber option. I was pleasantly surprised to find a couple of little surprises in the box.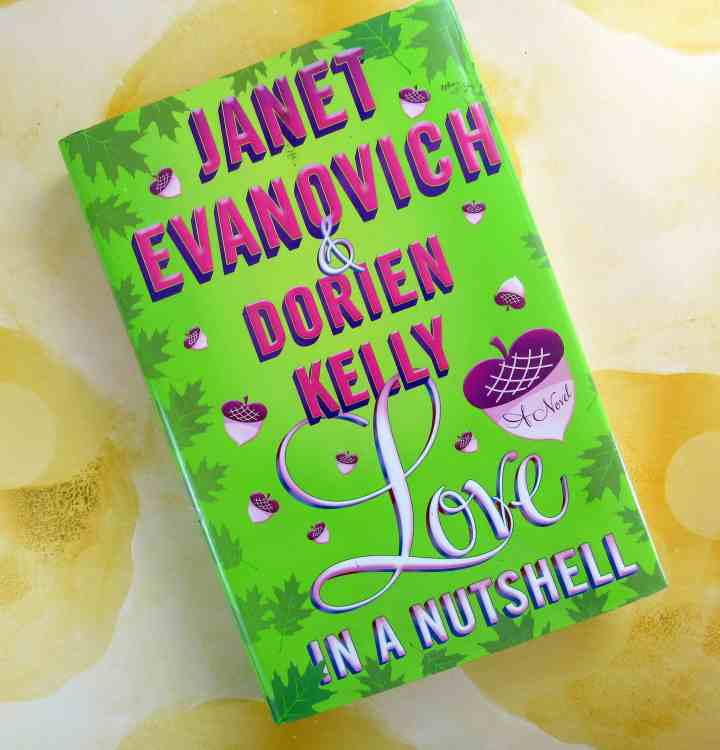 It's a book by one of my favorite authors, Janet Evanovich, who always makes me laugh. Amazon describes Love in a Nutshell by Janet Evanovich + Dorien Kelly ($8.00 Amazon, $27.99 MSRP) as
Kate Appleton needs a job. Her husband has left her, she's been fired from her position as a magazine editor, and the only place she wants to go is to her parents' summer house, The Nutshell, in Keene's Harbor, Michigan. Kate's plan is to turn The Nutshell into a Bed and Breakfast. Problem is, she needs cash, and the only job she can land is less than savory.

Matt Culhane wants Kate to spy on his brewery employees. Someone has been sabotaging his company, and Kate is just new enough in town that she can insert herself into Culhane's business and snoop around for him. If Kate finds the culprit, Matt will pay her a $20,000 bonus. Needless to say, Kate is highly motivated. But several problems present themselves. Kate despises beer. No one seems to trust her. And she is falling hard for her boss.

Can these two smoke out a saboteur, save Kate's family home, and keep a killer from closing in…all while resisting their undeniable attraction to one another? Filled with humor, heart, and loveable characters, Love in a Nutshell is delicious fun.
I read Love in a Nutshell when it first came out and look forward to rereading it.
Penguins, Antarctica, a cruise ship, danger and romance rounds out My Last Continent by Midge Raymond ($7.26 Amazon, $26.00 MSRP). Amazon describes it as
An unforgettable debut with an irresistible love story, My Last Continent is a big-hearted, propulsive novel set against the dramatic Antarctic landscape—"original and entirely authentic love story" (Graeme Simsion, author of The Rosie Project).

It is only at the end of the world—among the glacial mountains, cleaving icebergs, and frigid waters of Antarctica—where Deb Gardner and Keller Sullivan feel at home. For the few blissful weeks they spend each year studying the habits of emperor and Adélie penguins, Deb and Keller can escape the frustrations and sorrows of their separate lives and find solace in their work and in each other. But Antarctica, like their fleeting romance, is tenuous, imperiled by the world to the north.

A new travel and research season has just begun, and Deb and Keller are ready to play tour guide to the passengers on the small expedition ship that ferries them to their research destination. But this year, Keller fails to appear on board. Then, shortly into the journey, Deb's ship receives an emergency signal from the Australis, a cruise liner that has hit desperate trouble in the ice-choked waters of the Southern Ocean. Soon Deb's role will change from researcher to rescuer; among the crew of that sinking ship, Deb learns, is Keller.

As Deb and Keller's troubled histories collide with this catastrophic present, Midge Raymond's phenomenal novel takes us on a voyage deep into the wonders of the Antarctic and the mysteries of the human heart. My Last Continent is packed with emotional intelligence and high stakes—a harrowing, searching novel of love and loss in one of the most remote places on earth, a land of harsh beauty where even the smallest missteps have tragic consequences—"Half adventure, half elegy, and wholly recommended" (Karen Joy Fowler, author of We Are All Completely Beside Ourselves).
I can't wait to be transported to Antarctica while reading this eco-lit romance book.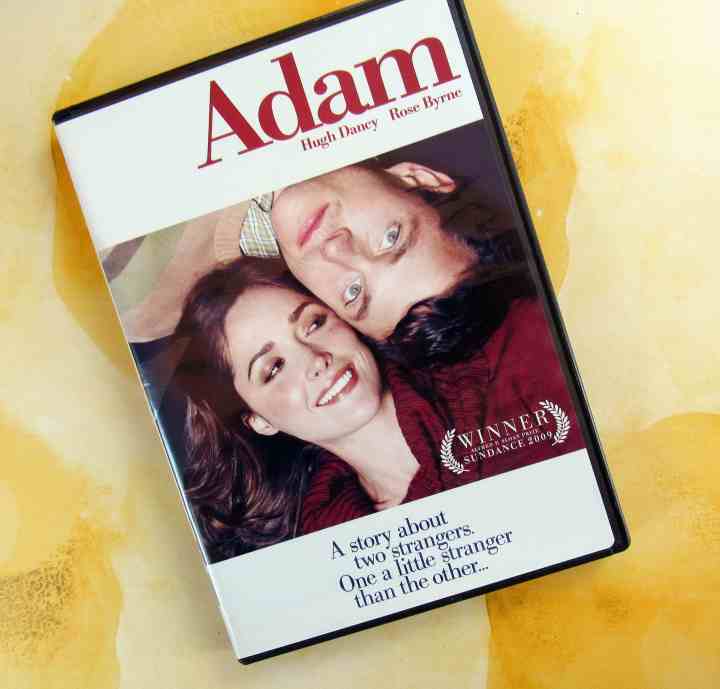 The September film is a 2009 Sundance Winner. Amazon describes Adam ($6.79 on Amazon) as
A delightful romantic story about two strangers in search of an extraordinary connection. Adam (Dancy) is a brilliant but awkward astronomy buff, who is drawn out of his sheltered existence by his beautiful and outgoing new neighbor, Beth (Byrne).
The Amazon reviews have persuaded me to move the DVD to top of my watch list.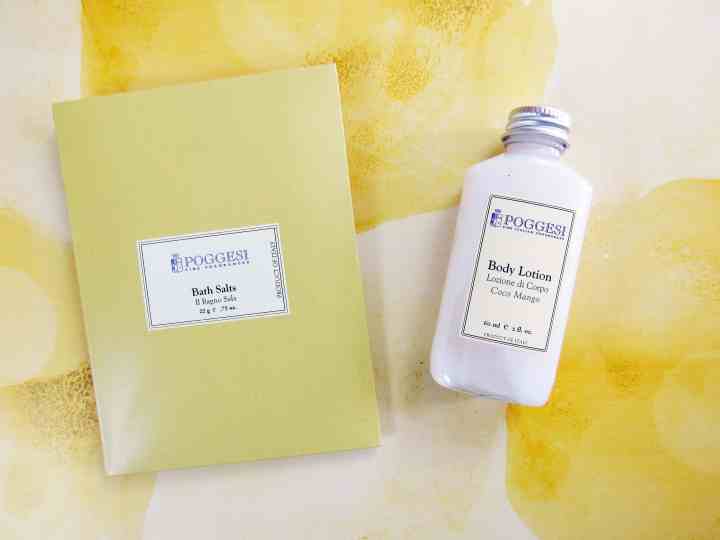 My Romance Club also includes surprises! I received a single use Poggesi Bath Salts (.75 oz) and a travel-size Poggesi Body Lotion (2 oz). They remind me of hotel amenities and are a lovely way to relax while reading a romantic novel.
My first My Romance Club box exceeded my expectations! I received a book by my favorite author, an eco-lit romance novel, a Sundance 2009 Movie Winner, and a couple of pampering items all for less than $15.00 which included shipping. It's an excellent inexpensive book and DVD subscription for romance lovers.
What do you think of My Romance Club?