The Planner Addict Box is a monthly subscription box for planner decorators. The box is filled with planner products you can use for any type of planner. You can expect products from well-known designers, Etsy shops, and Planner Addict Box exclusives. Planner addict has had a lot of exclusives recently and then things created just for them from Etsy shops.
UPDATE: The Planner Addict Box recently increased their prices. Price now starts at $20 ($15 before). Thanks Agnes for the heads up!
The boxes are full of squiggles to hold all the goodies inside without too much moving around during transit.
The theme for the September box is "Woodland Plannerland" and I'm loving it. It was so cute from first glance.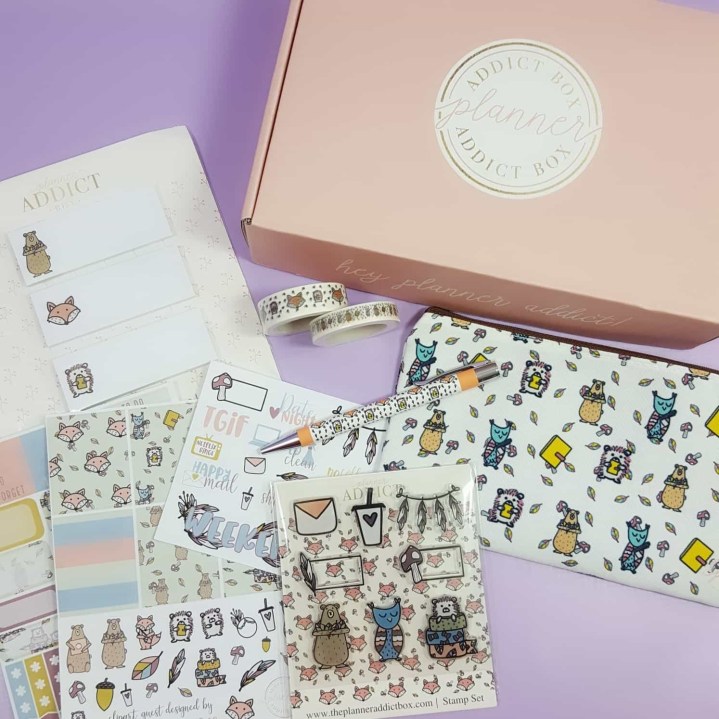 Everything included in my September box.
The mini sticker kit for this month. The colors and themes are very fallish this month. All of the little animals are stinkin' cute and then do you see the hedgehog in the washi tape? I'm in love and can't wait to do a spread with these.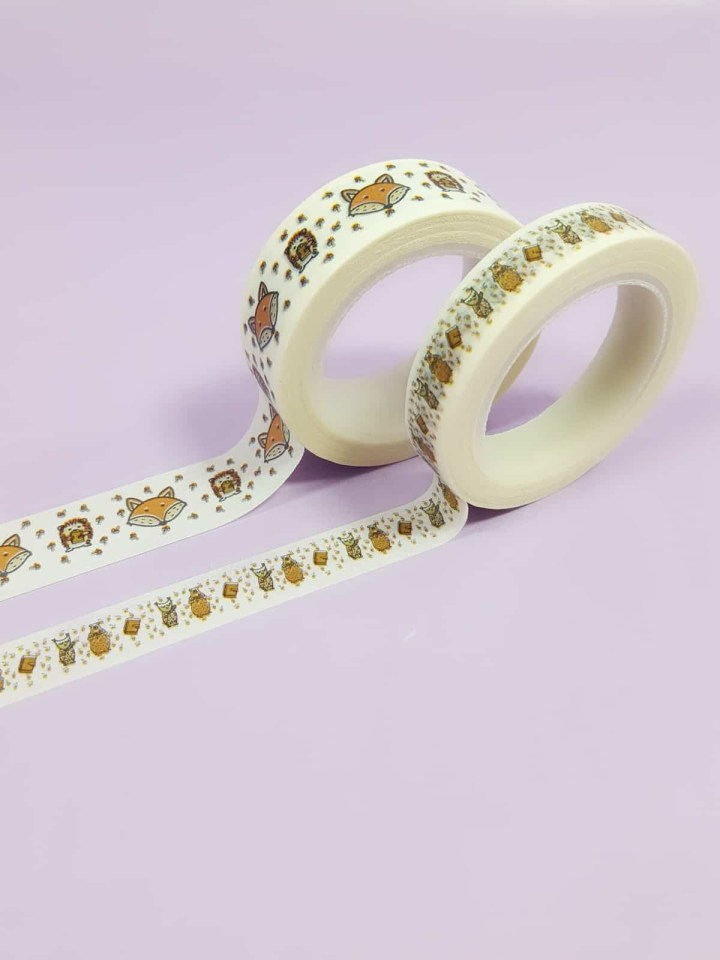 You know me "The Washi Junkie!" You can never have too much washi and it has so many uses. I use it in my planner, on cards and scrapbook pages, to hold things down and just to decorate about anything. Since there is so much on each roll I don't even feel bad when I let my boys dig into my stash. They know that washi is a free for all item and love getting into it.
Planner Addict sends a writing device each month and this month's is a Woodland Pen that has the same little critters all around it. I keep a stash of pens next to my computer and I'm always grabbing one to write with.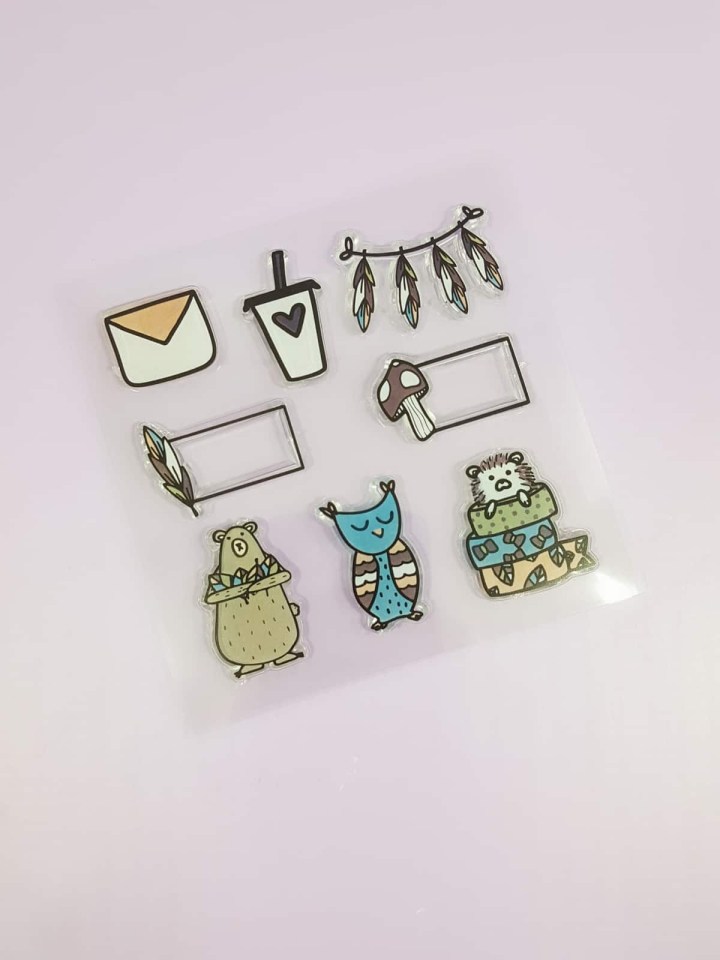 A Stamp Set! I'm a stamper so this is the perfect item for me. I've really been working to incorporate stamps into my planner and all my paper crafting lately so this will go into my rotation. These are so cute and coordinate with the other items in my Woodland box this month.
A matching Pen Bag is a great way to carry my supplies when I take my planner on the go. I've been doing more and more planner at coffee shops and in the car in carpools so I'm always grabbing a bag of goodies.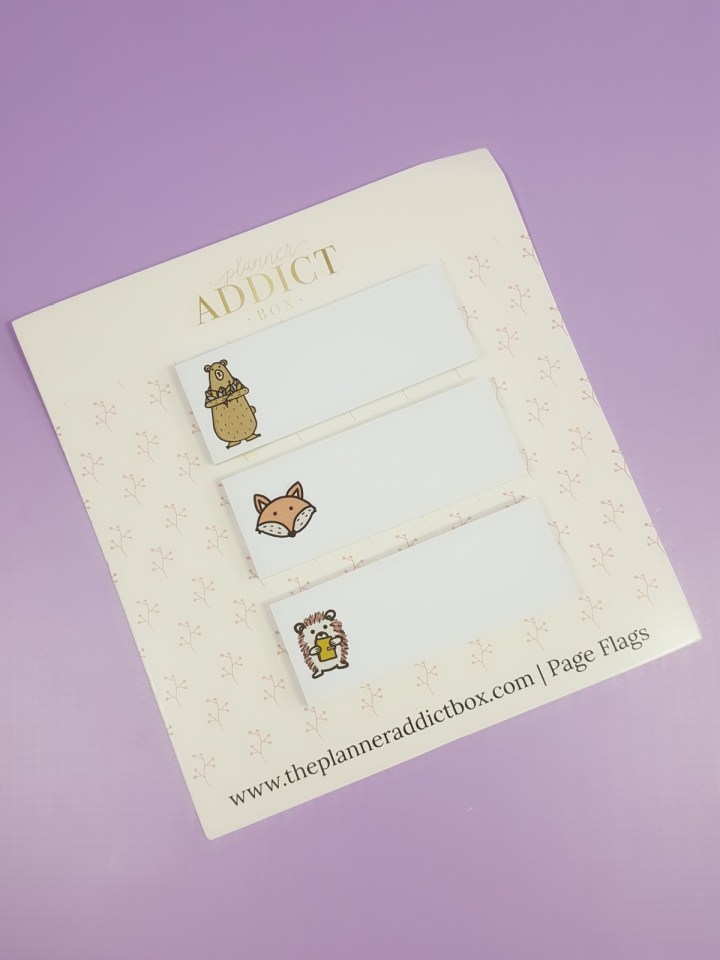 In addition to washi tape, I'm also a collector of Page Flags. These are large and will be great for notes and other marks. I use them all the time when working and I need to add a note to a clients page or profile. These have lots of room and are cute to boot.
The  box was also supposed to include Woodland Die Cuts but mine were missing from the box.
Another super cute box from Planner Addict Box . Woodland critters are all around in the fall designs for paper crafting so this is right on trend and will make a great fall page.  The stamp set is perfect for me and will be in my stamping collection in no time. I could go for a stamp set in every box and would be very happy.
Have you tried Planner Addict Box? Are you a big planner addict?