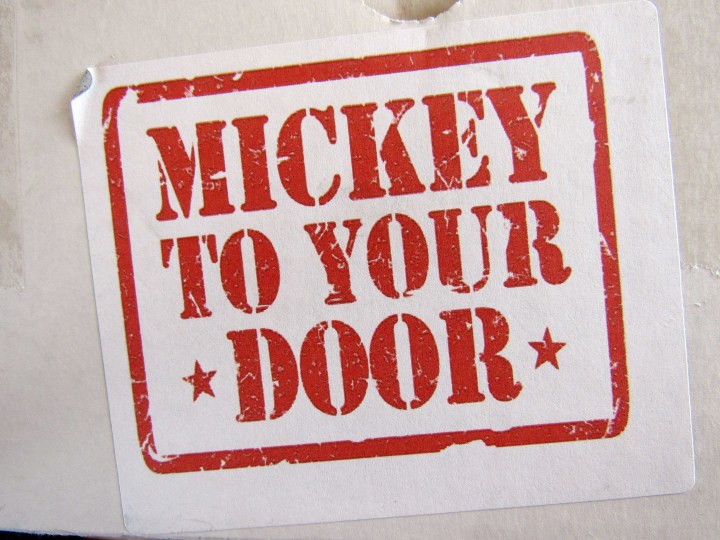 Mickey To Your Door is a monthly Disney-themed subscription box that brings a little bit of magic from Walt Disney World and Resorts to your door. Three different pin boxes, four different souvenir/snack boxes, a World Showcase Snack Box, and a personal shopper/customized are the options available for subscribing. Three out of the four souvenir/snack boxes can be further customized by gender and age. The souvenir/snack boxes contain items from the Walt Disney World Parks and/or officially licensed Disney Merchants. It's time to experience a little bit of Disney magic!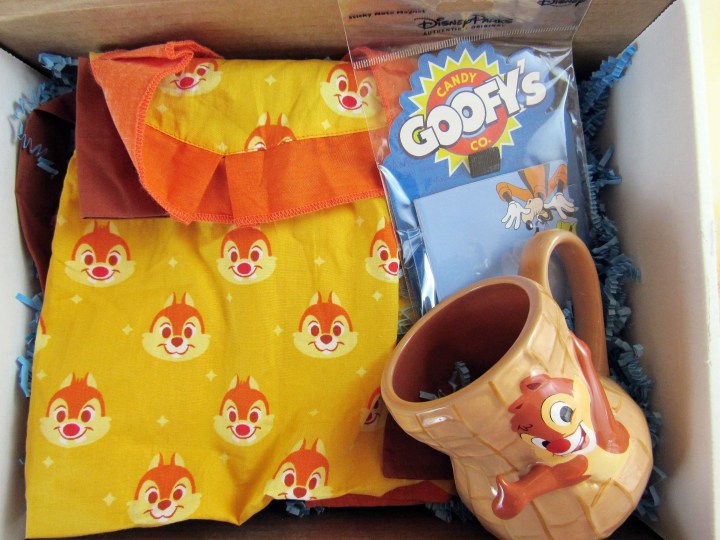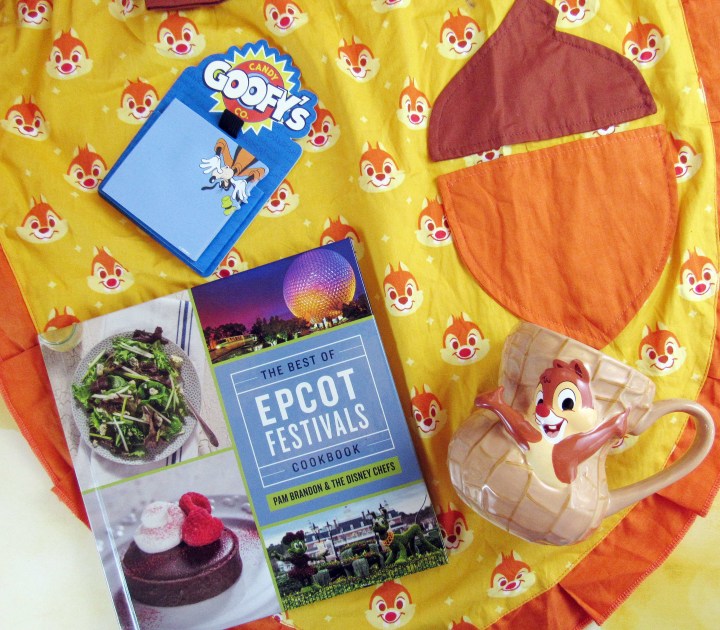 Here are the items in the August Mickey To Your Door Illumination Version. I selected Adult, Female for the box. The Illumination Box costs $50.00 with a $9.99 shipping fee to Pennsylvania totaling $59.99. The Illumination Size box offers up to six items with a value of $50.00 to $75.00.
Please Note: I used DisneyParks tag prices, when available, for the prices listed in the review. I linked to websites that may offer the items at a premium price.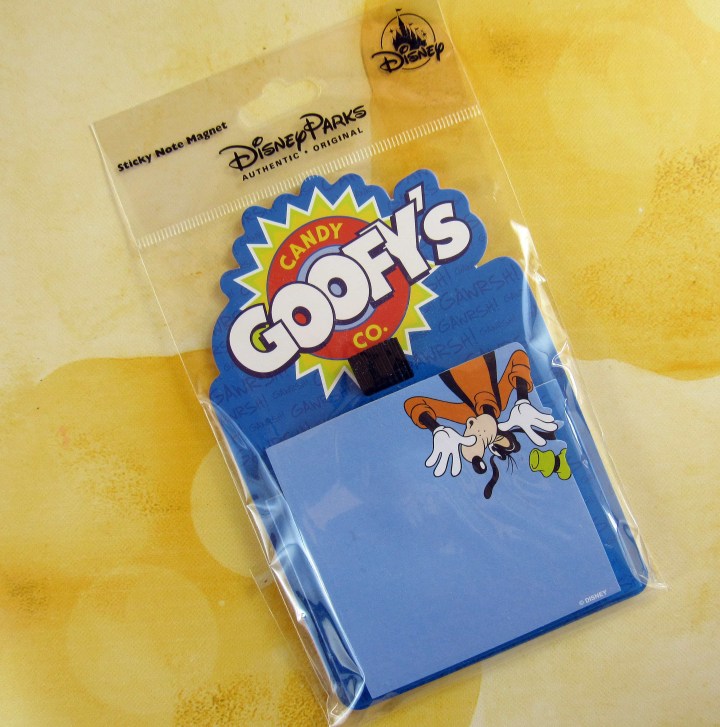 Our nine-year-old immediately claimed the DisneyParks Goofy Candy Co. Magnetic Note Pad (Mint Category Disney Parks, $9.99 on Amazon) for himself.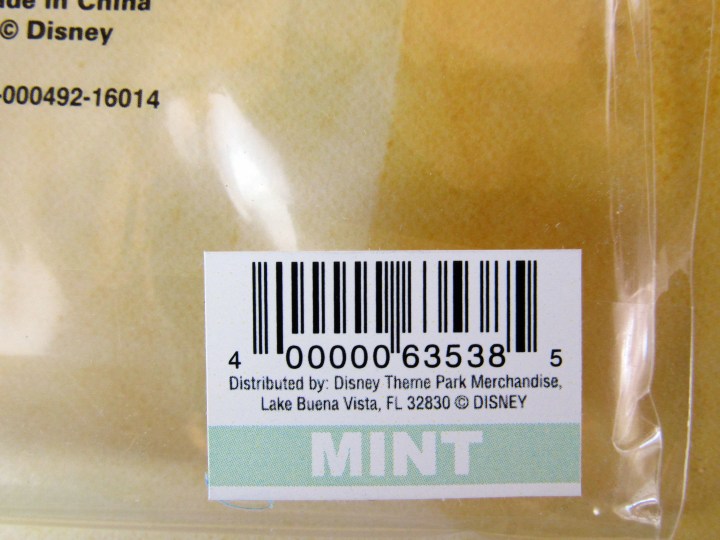 The sticky pad is detachable from its holder.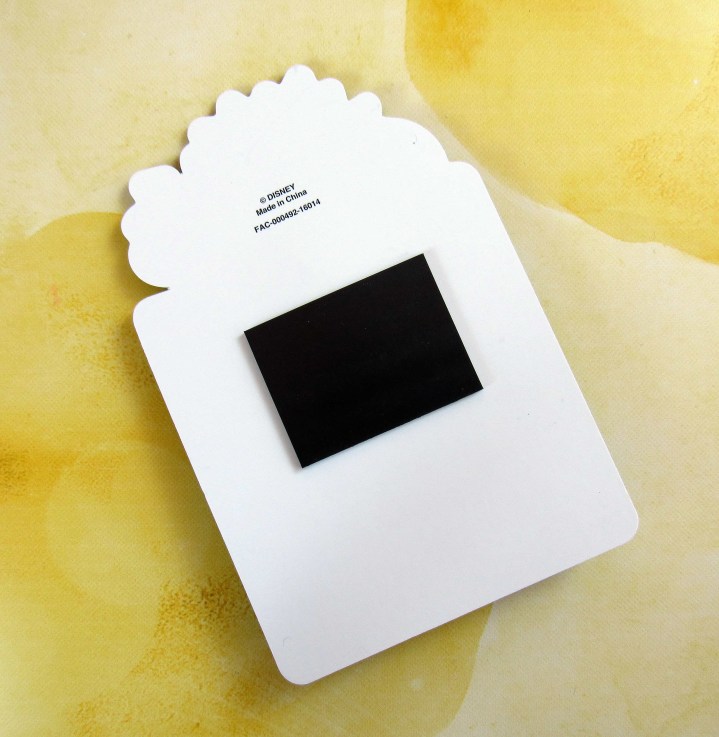 It also has a large-size magnet which will keep it from falling off our fridge.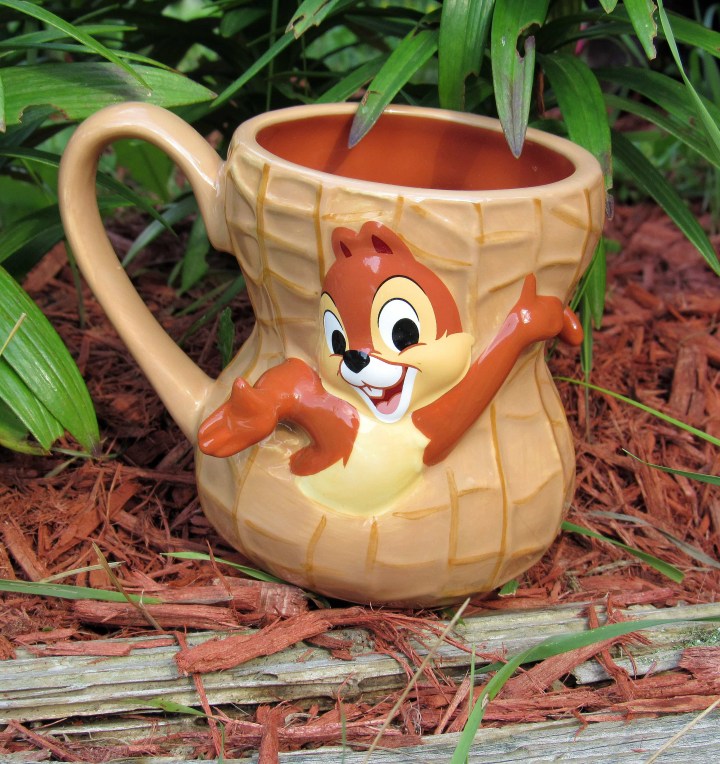 It's my favorite Disney characters! I'm in love with the DisneyParks Chip 'n' Dale Ceramic Peanut Mug ($17.95 DisneyParks Price, $19.50 on Amazon). Chip is getting all the attention while Dale is relaxing on the back of the mug.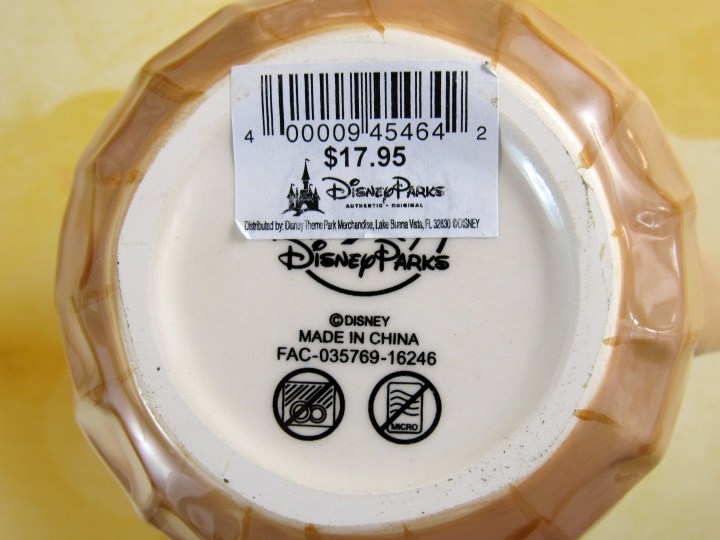 The ceramic mug was wrapped with care and arrived intact. It was created for the Walt Disney Resorts and Disneyland Resorts. The 12-ounce peanut-shape mug is not dishwasher or microwave safe. I will be smiling every time I use this mug.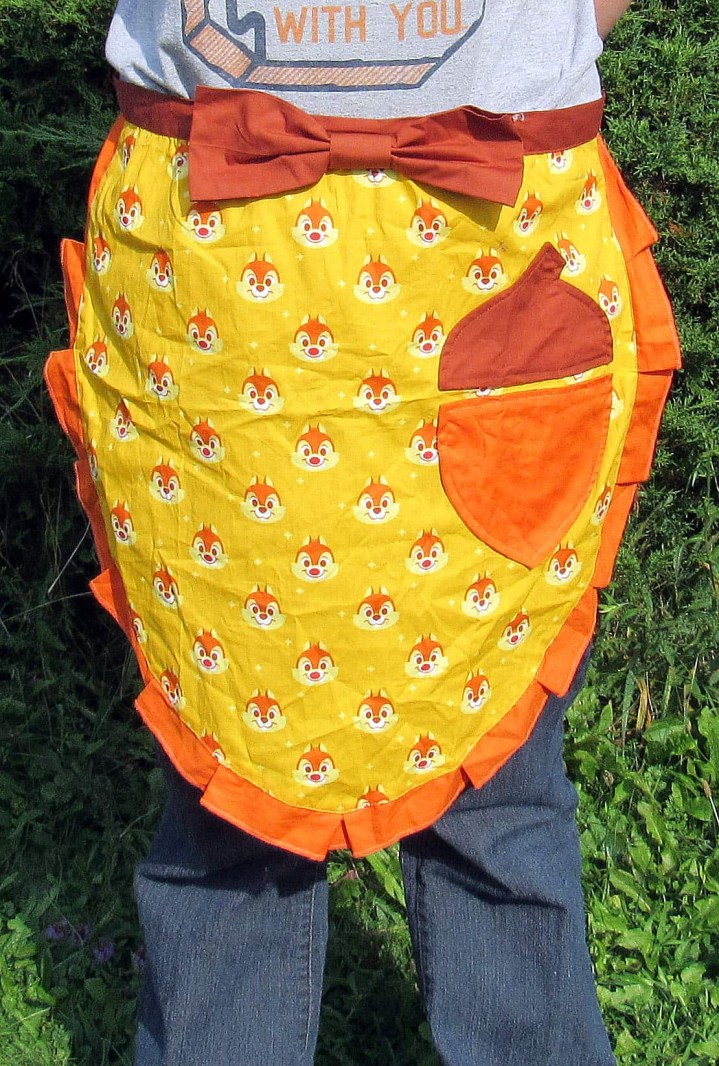 I am excited about having my very own Chip 'n' Dale Apron ($19.95 DisneyParks and Amazon price).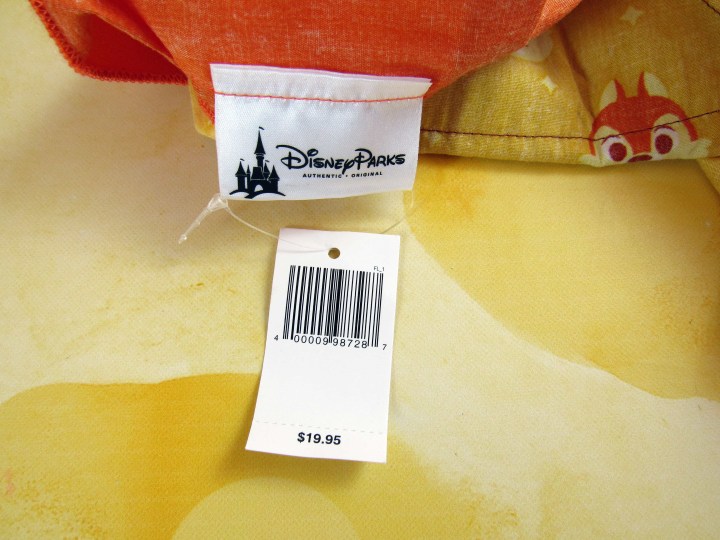 I'm ready to try out new recipes while wearing the 100% cotton apron.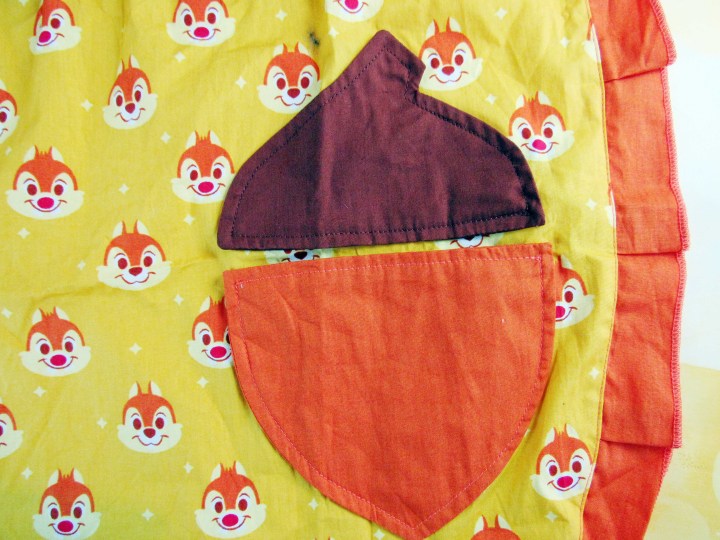 It even has an adorable acorn pocket that matches the pleats.
The bow adds just the right touch to the apron.
Mickey to Your Door must have read my mind about trying out new recipes because they included the DisneyParks The Best of Epcot Festivals Cookbook by Pam Brandon & The Disney Chefs ($24.95 DisneyPark Price. $19.67 Amazon).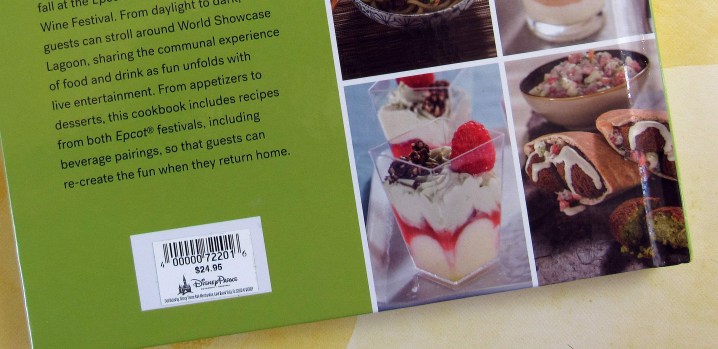 The 2016 book covers both the Epcot International Flower & Garden Show and the Epcot International Food & Wine Festival.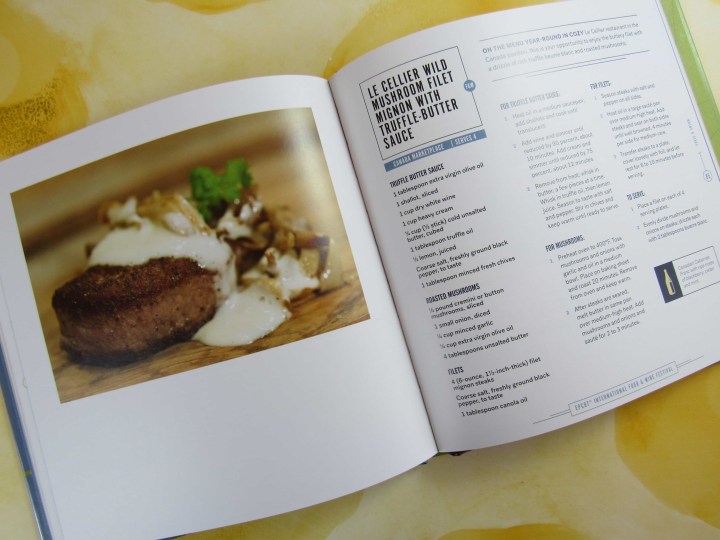 I must try the Le Cellier Wild Mushroom Filet Mignon with Truffle-Butter Sauce recipe!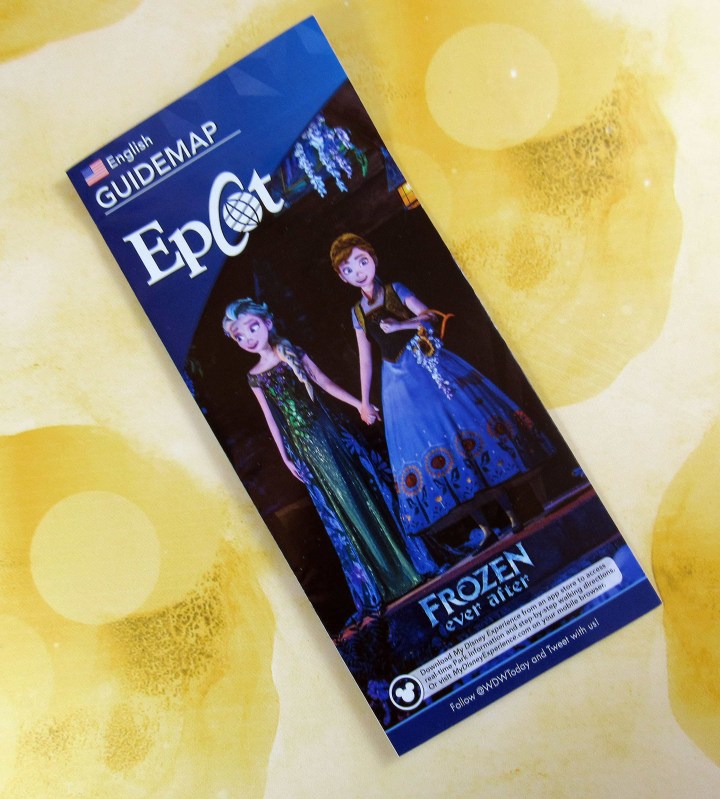 The boys and I enjoyed reminiscing while looking at the Epcot map.
I was delighted with the August Mickey To Your Door Illuminations Box which had a subtle Food and Wine Theme. Our nine-year-old loves Goofy. It made my month to receive two Chip n' Dale items. I look forward to cooking a delicious meal from the Epcot Cookbook while wearing my Chip n' Dale Apron and sipping from my Chip n' Dale mug.  We enjoyed having a little bit of Disney magic in our lives.