Hang Squad is a monthly subscription that sends two pairs of earrings to your mailbox. For $22 per month (shipping included), you can either get a classic, trendsetter, simple & sleek, or funky & fun pair of earrings. There is a quick survey to help get make sure you get the earrings best suited to your personal style. Even the box has a fun style to it, makes my mail box not seem so boring.
All of this style in a tiny little package. I am missing the extra touch of class the little black bags brought and the added mystery. I'm sure this is more cost effective just not as pretty or easy to reuse.
DEAL: Save $5 on your first month with coupon code HELLOSQUAD.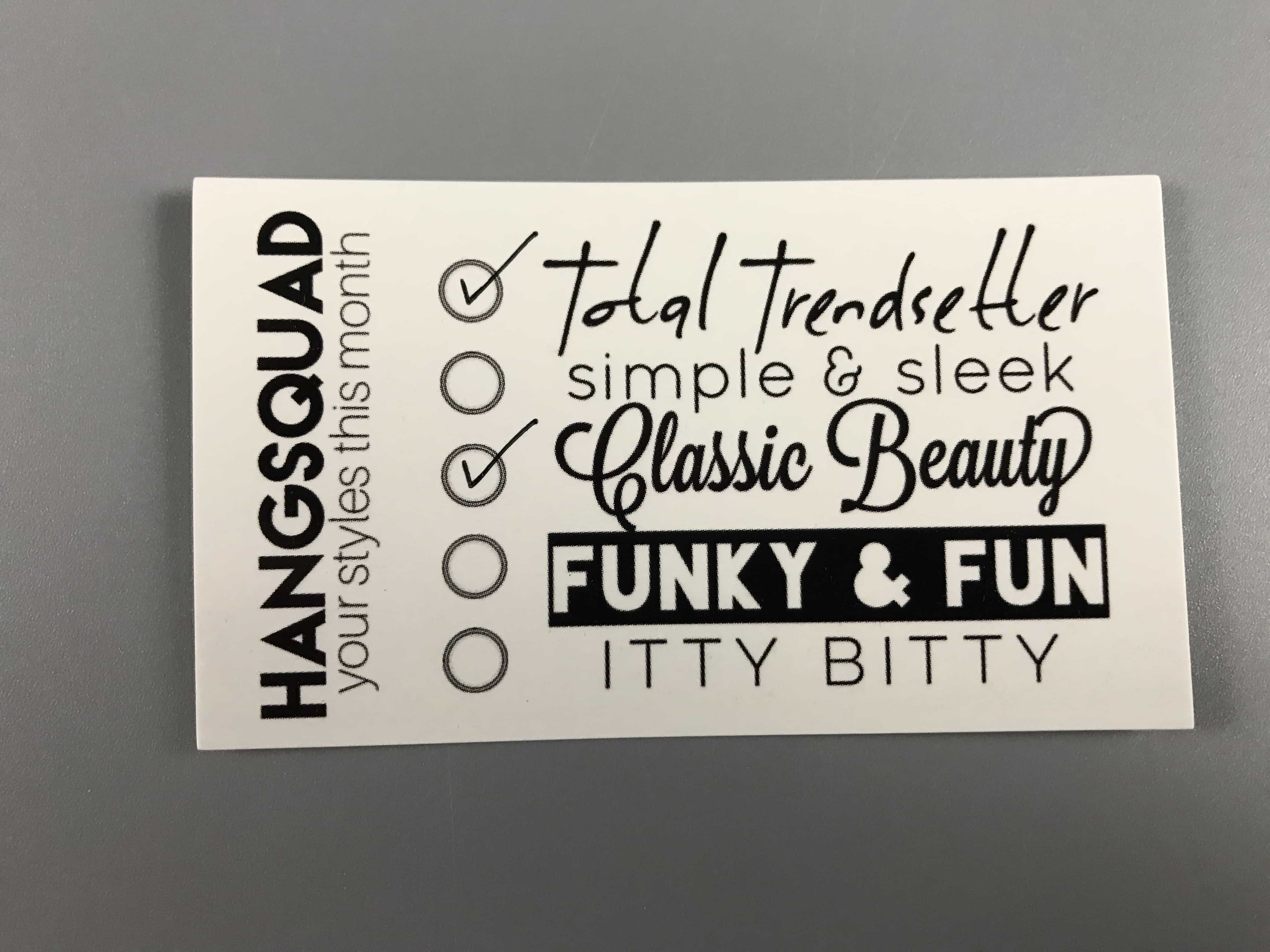 In case you forget what you put into the style survey, they tell you what this month's selections are. I got total trendsetter and classic beauty.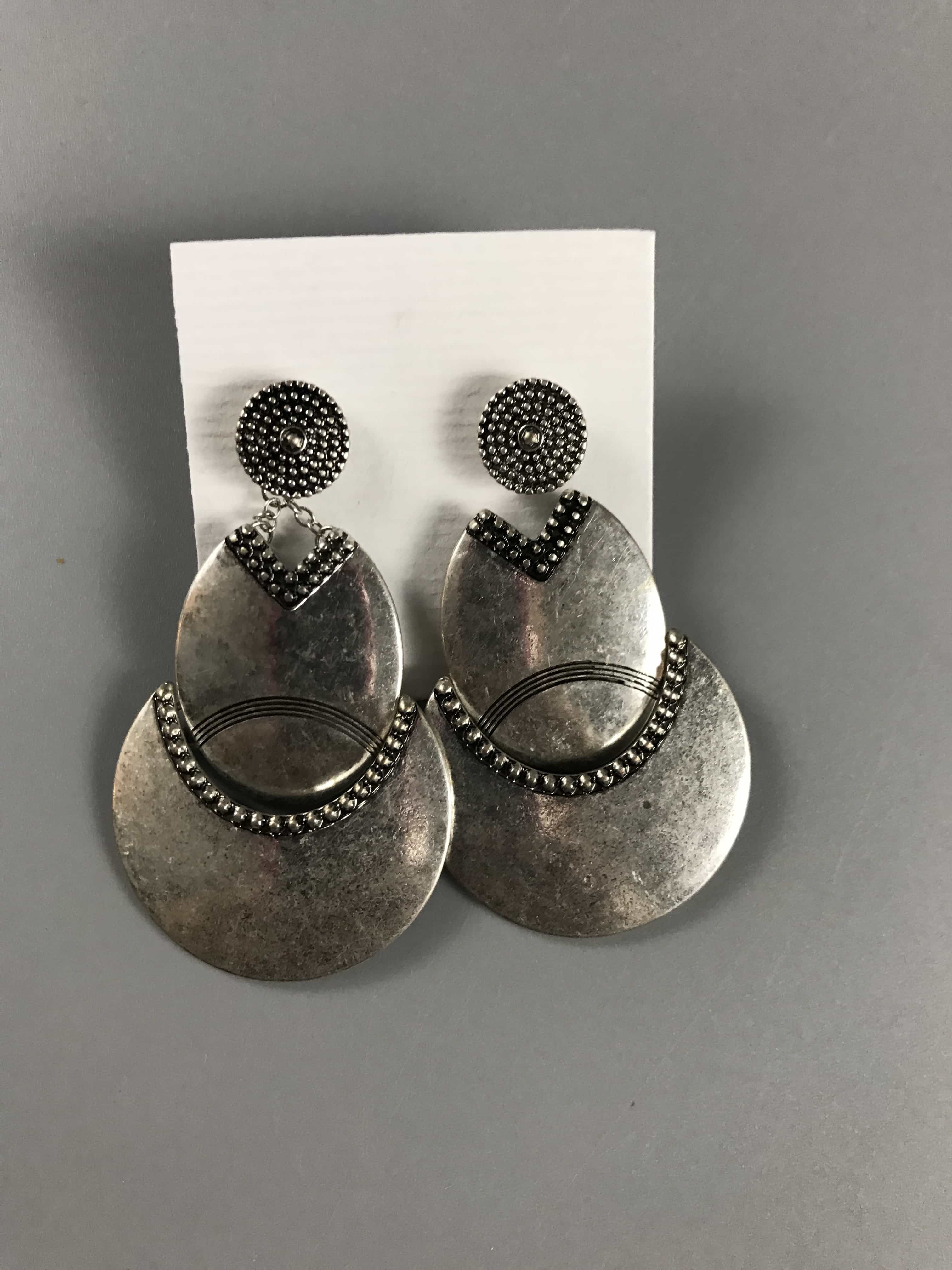 Trendsetter brought me silver circles and semi-circles. They are beautiful. I love the industrial feel of these, they are a lot more bulky than my normal style. I'm looking forward to rocking these on date night with big curls and wild colors, hopefully that cute husband of mine won't know what hit him.
Simple and elegant, this similar pattern to the Fleur-de-lis screams classic beauty. These are going to be stellar with a nice updo and dress for dinner or a holiday party. I have a feeling these will be my new go to earrings.
Only $22 a month for unique, stylish and beautiful earrings. I love that HangSquad works hard to take me out of my normal earring style box without being overly pushy. This month really made me happy, I love silver and I can't wait to share my new earrings with all my friends and family. As much as I love trying new styles this month's earrings really do make my soul happy, perhaps next month I'll find loads of fall colors in my mailbox.
What did you think about HangSquad?