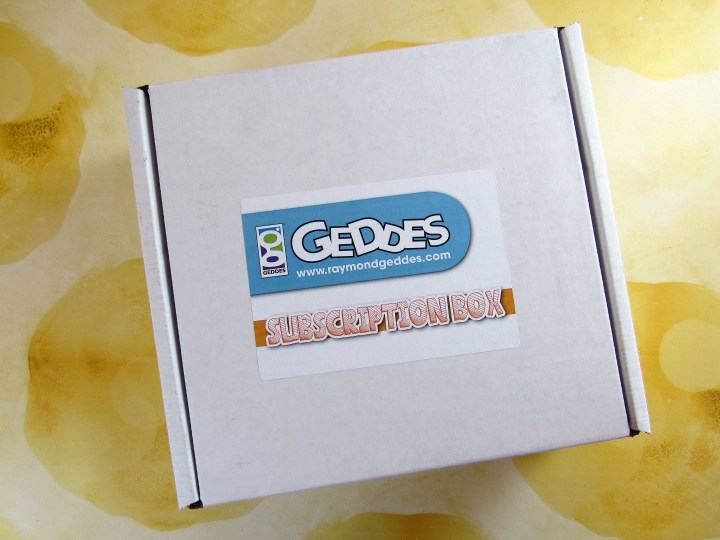 Geddes Goodies Subscription Box is a fun-filled stationery and school supplies mystery box for kids and adults. Expect to receive a themed box full of adorable pens, erasers, school supplies, stationery, toys and more! The Geddes Goodies Mystery Box is a non-renewal box and has free shipping.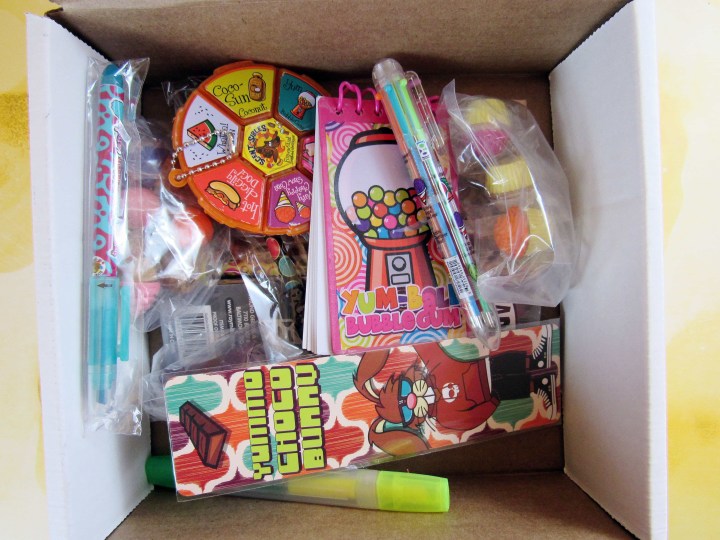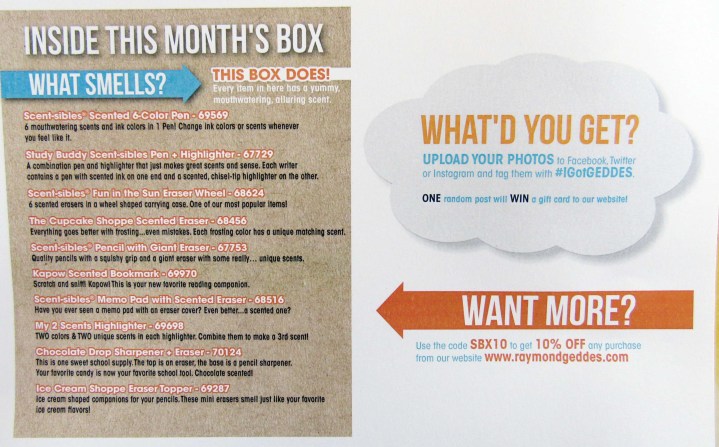 The information card lists the products, description, and reorder number. The September theme is Olfactory Awesomeness!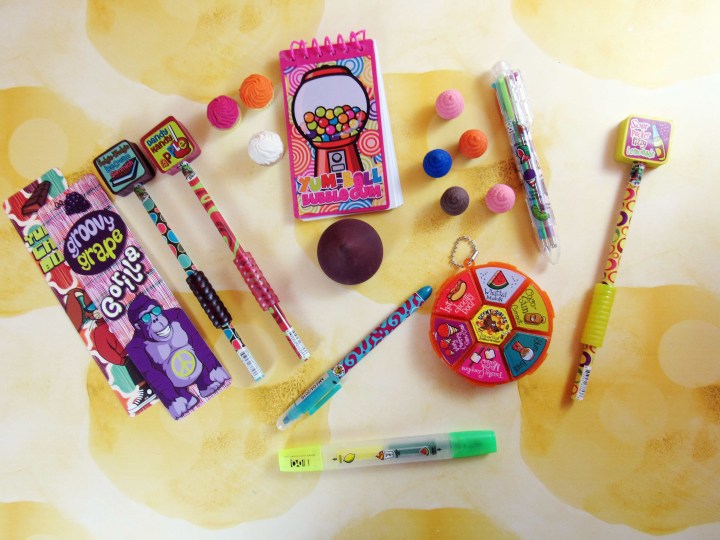 Here are the items in the September Geddes Goodies Mystery Box. Our nine-year-old could not wait to sniff every single item.
Please note: I used the suggested retail prices which are different than the price per item bulk pricing that is listed in the links.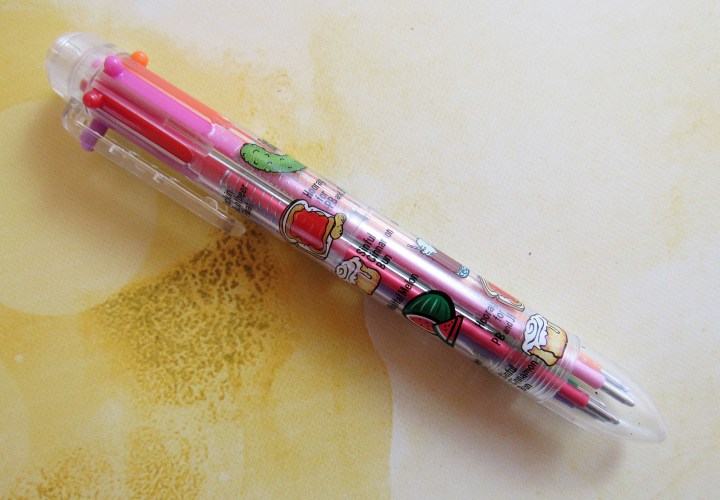 J (age 9) is excited to receive his first multicolor pen. The Scent-sibles Scented 6-Color Pen ($1.39) is a retractable ink pen that has six different colors and scents. The scents are Sour Power! Dill Pickle, Hooray for PB and J, Groovy Grape Snow Cone, Rockin Rootbeer Float, Sinful Cinnamon Bun, and Whatta! Melon.
J: This is awesome! My favorite scent is Whatta! Melon.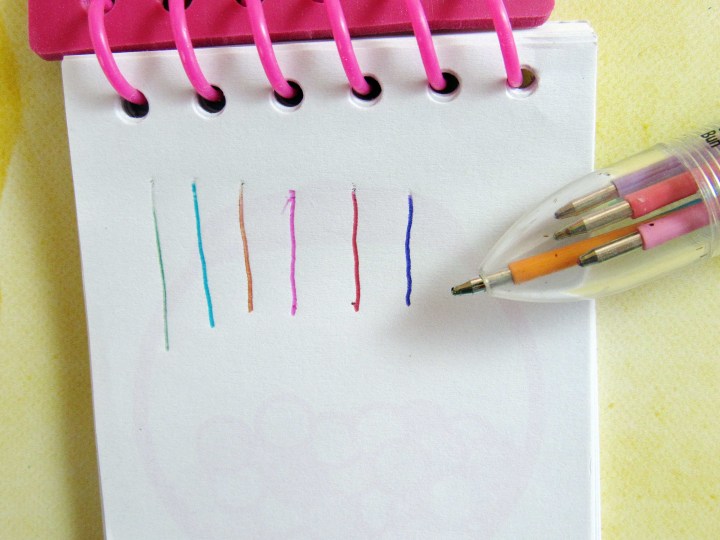 The ink colors are green, blue, orange, pink, red, and purple. J will be using the orange ink often.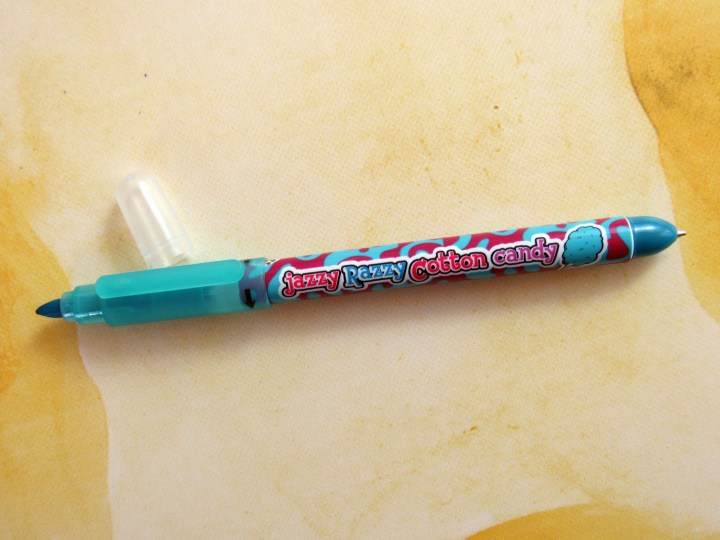 J will enjoy highlighting his schoolwork with the Study Buddy Scent-sibles Pen & Highlighter ($0.70). The cotton candy scented blue ink writing instrument has a highlighter on the one side and a pen on the other.
J: The pen and highlighter are cool.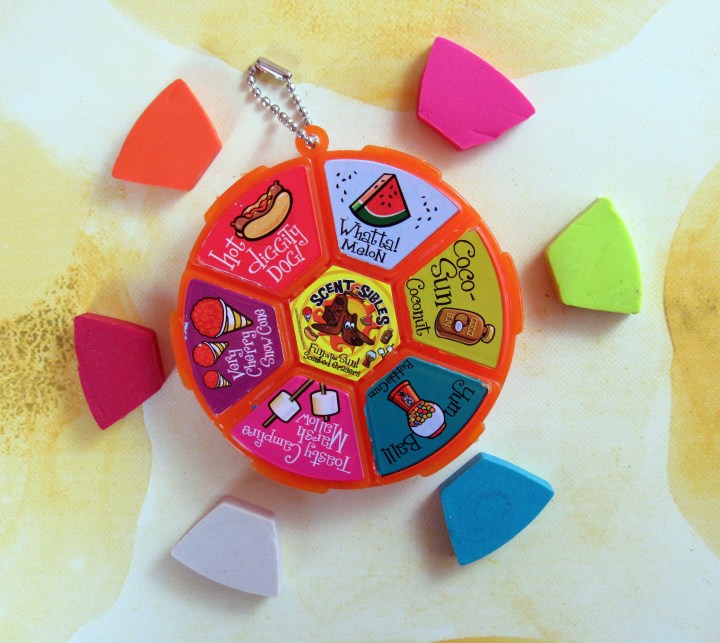 The Scent-sibles Fun in the Sun Eraser Wheel ($1.30) has six cheerful ways of erasing your work. The six eraser scents are Toasty Campfire Marshmallow, Very Cherry Snow Cone, Hot Diggity Dog!, Whatta! Melon, CoCo-Sun Coconut, and Yum Ball.
J: I am going to use a different eraser every time. My favorite eraser is Very Cherry Snowcone.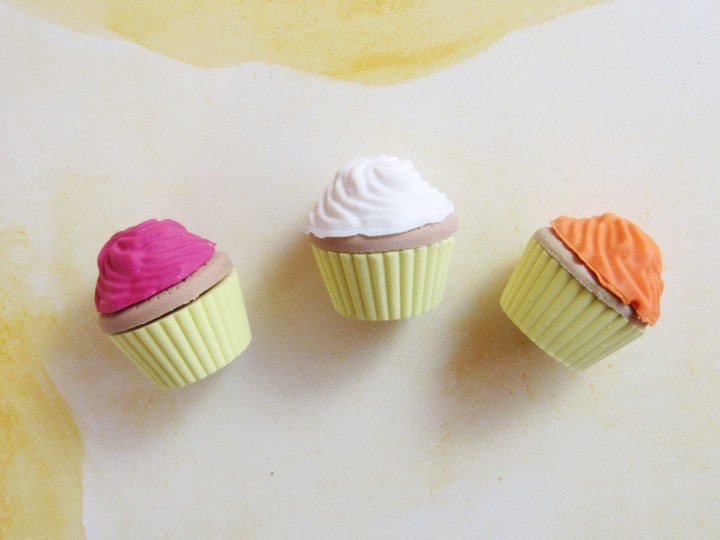 The deliciously scented Cupcake Shoppe Scented Erasers ($0.35 ea, $1.05 total) are perfect for my tactile learner. The strawberry, vanilla, and orange cupcakes made us hungry for real cupcakes.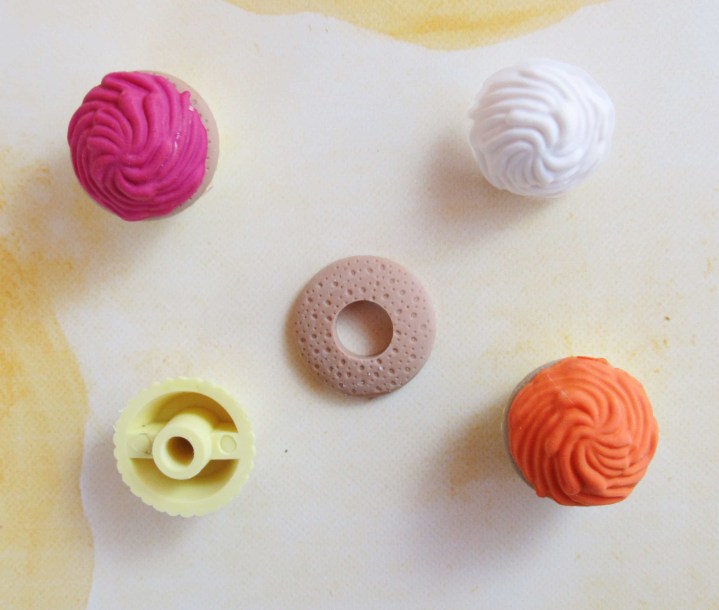 J enjoyed taking apart the cupcake and putting the cupcake liner, cupcake, and frosting back together.
J: I thought we could eat them. They are the best erasers ever.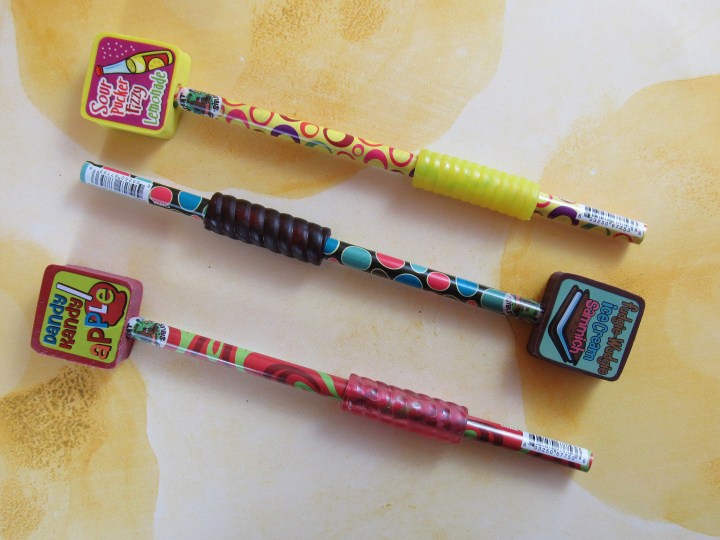 J declared the Scent-Sibles Pencils with Giant Erasers ($0.85 ea, $2.55 total) his second favorite items. The No 2 pencils have a squishy scented pencil grip that matches the removable scented eraser. We received Dandy Randy Apple, Fudgie-Wudgie Ice Cream Sammich, and Sour Pucker Fizzy Lemonade. I kept the Fudgie-Wudgie Ice Cream Sammwich pencil for myself because it smelled chocolicious.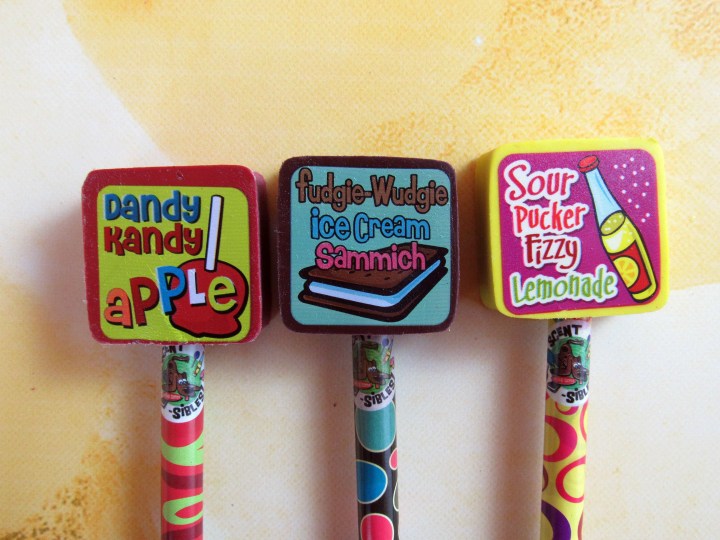 J: The squishy holder is the best part!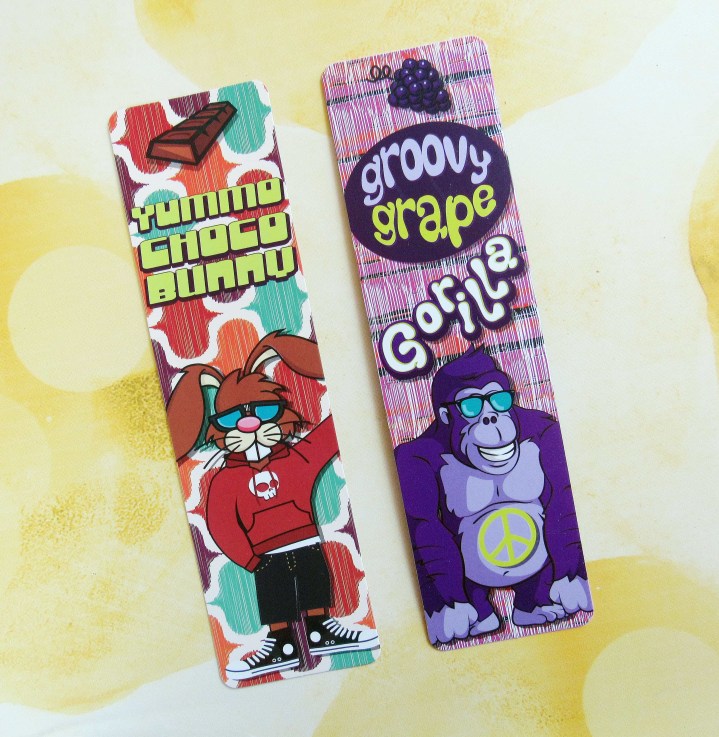 Now I can share my love of scratch and sniffs with J! The Kapow Scented Bookmarks ($0.60 ea, $1.20 total) reminded me of the scratch and sniffs from my youth. We received Groovy Grape Gorilla and Yummy Choco Bunny.
J: I am going to hide them from my brother.
It's a memo pad! It's a scented eraser! It's a Scent-sibles Memo Pad with Scented Eraser ($1.50)! The 40-page spiral pad has a large eraser cover that smells like bubblegum.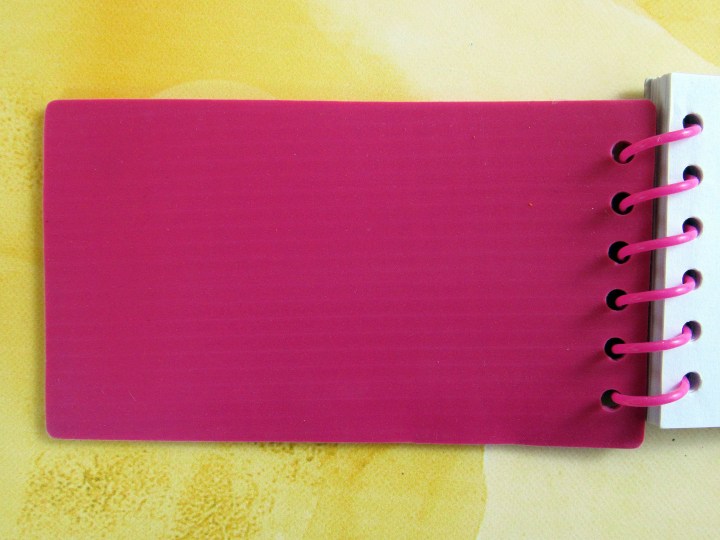 J: That is a huge eraser!
J loves to highlight items in toy catalogs. Now he can give me a scented catalog by using the My 2 Scents Highlighter ($1.30). He can use the lemon scented yellow, the watermelon scented green, or combine the two to make an Italian Ice scent.
J: I am ready for Christmas catalogs.
The Chocolate Drop Sharpener + Eraser ($1.15) smells like chocolate! The top part is the eraser, and the bottom part is the sharpener. Losing this pencil sharpener will be hard.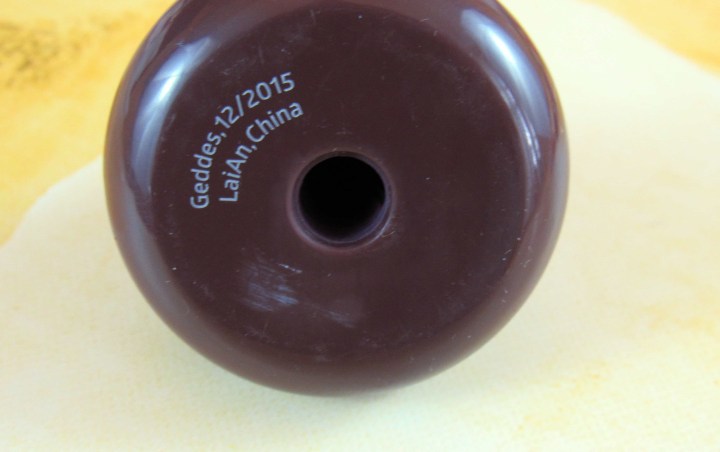 J: I want to eat chocolate and sharpen my pencil at the same time.
We received five adorable Ice Cream Shoppe Eraser Toppers ($0.30 each, $1.50 total). The 1″ erasers are scented with chocolate, orange, mint, strawberry, vanilla, and blueberry.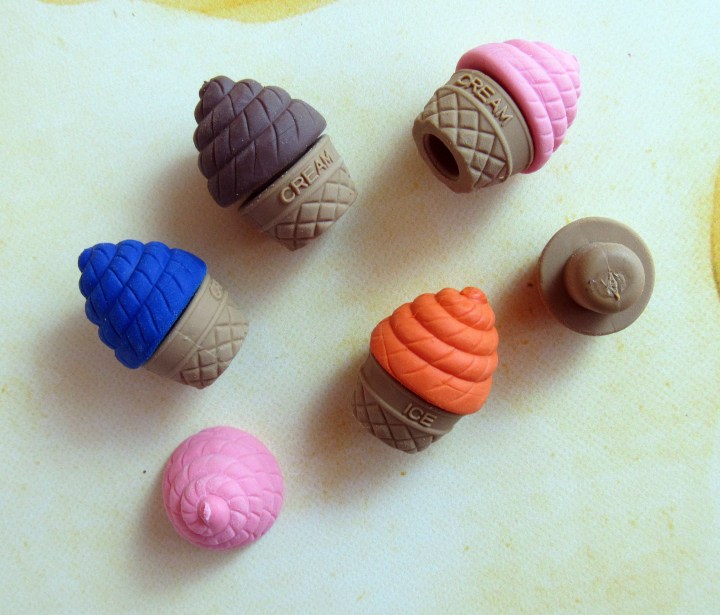 J is thrilled that they fit on a standard pencil and can also come apart.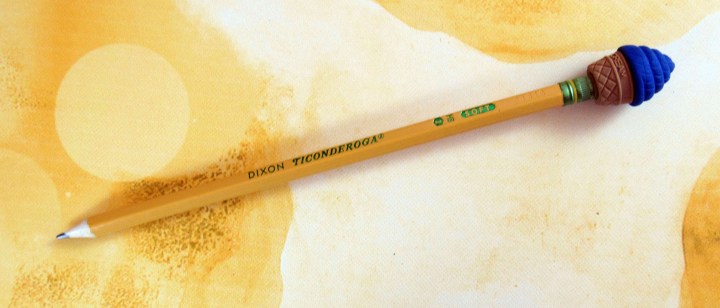 J: I can't wait to play with my eraser top.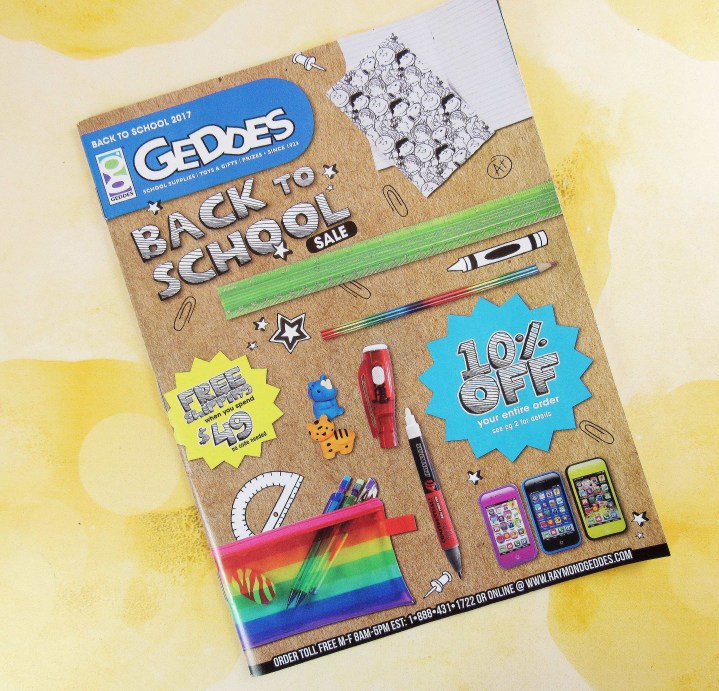 We also received a catalog and a discount code for a future order.
Our son loved the Geddes Goodies Mystery Box. The scents, textures, and products appealed to him. We had a lot of fun smelling the different scents. I may have to keep a few for myself 🙂 It brings a bit of lightness to the ordinary. It's an excellent box for students and adults to enjoy.