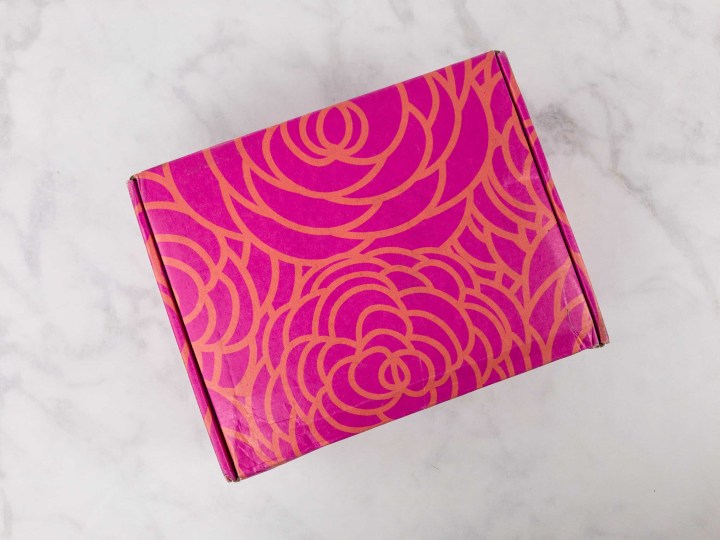 Luxe Pineapple Post Home Box is a bi-monthly box from LuxePineapple, featuring LP finds for the home including artisan crafted items, kitchen+baking, home textiles +linens, office must-haves, decor, specialty cleaning items plus more.
It's currently a one-time purchase or a 6 month subscription (3 boxes) for $89.50 – April, June, and August boxes. It looks like this box is still available as a one-time box but subscriptions are currently not open.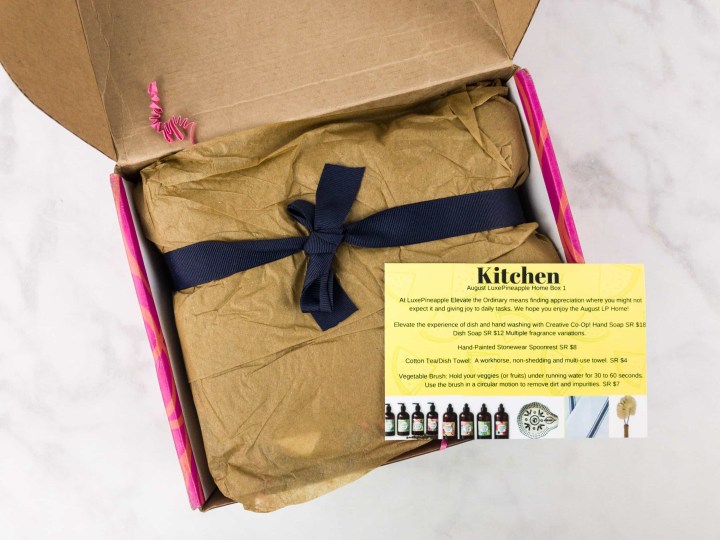 The Luxe Pineapple Post Home Box theme this month is "Kitchen."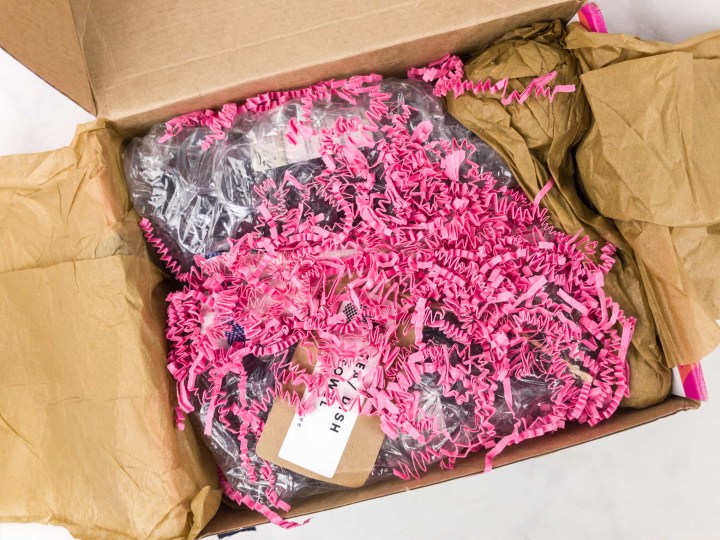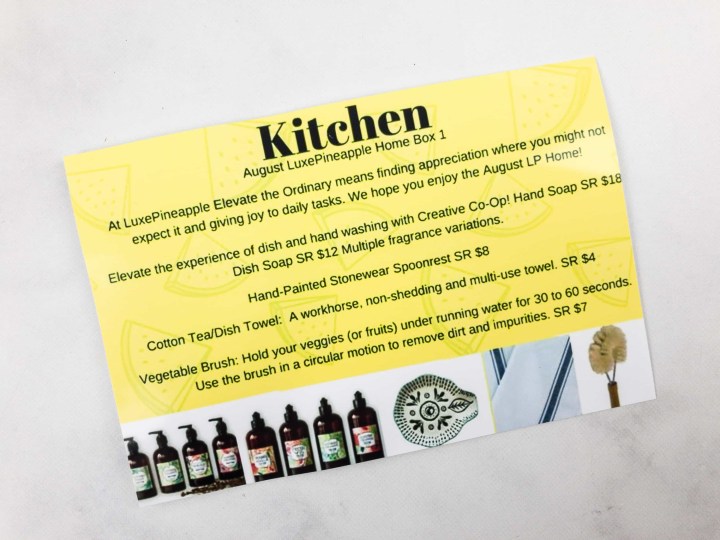 The information card gives you brief details about the items.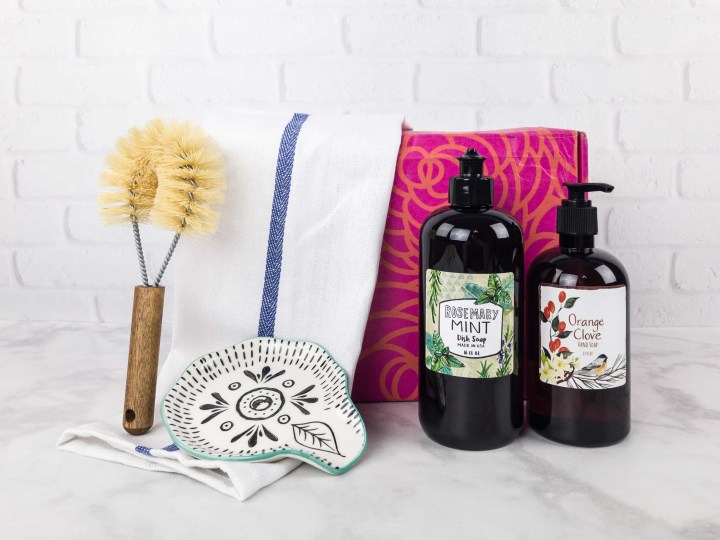 Everything in my Luxe Pineapple Post Home Box!
Cotton Tea/Dish Towel ($4)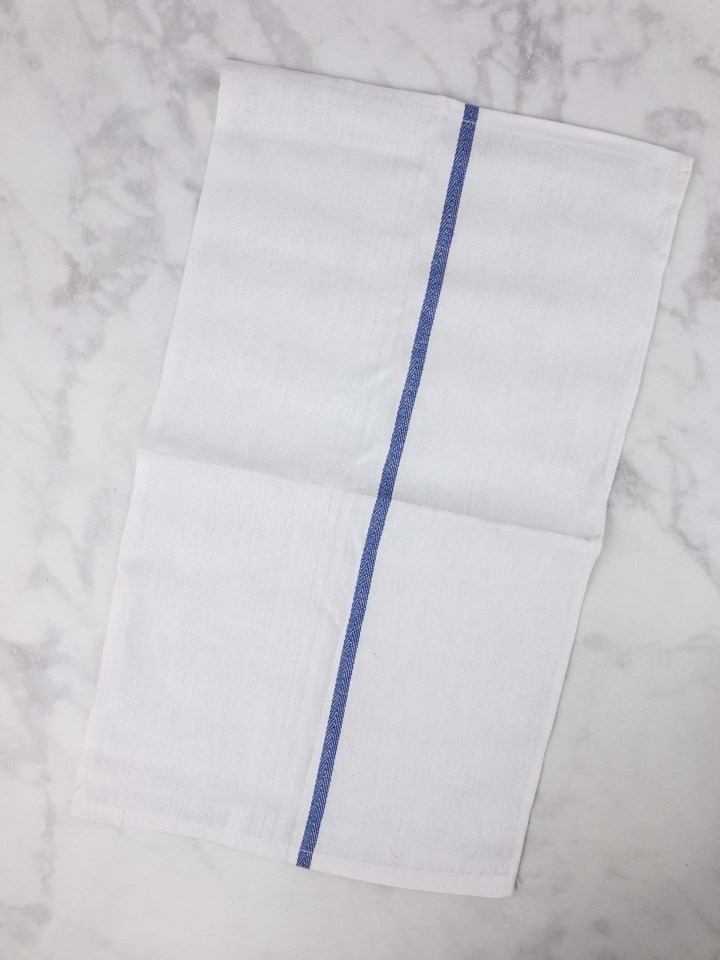 This is a nice 100% cotton, lint-free dish towel in the French style.
It's woven with a nice blue stripe – classic!
Vegetable Brush ($7) I have maybe received a cutesy vegetable brush in Kidstir but never a full-on veggie brush. Unique item!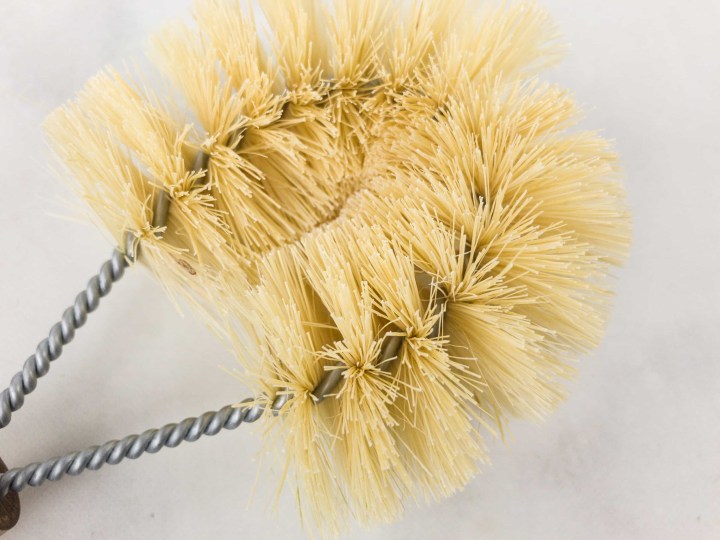 I think this sort of brush is great for cleaning potatoes!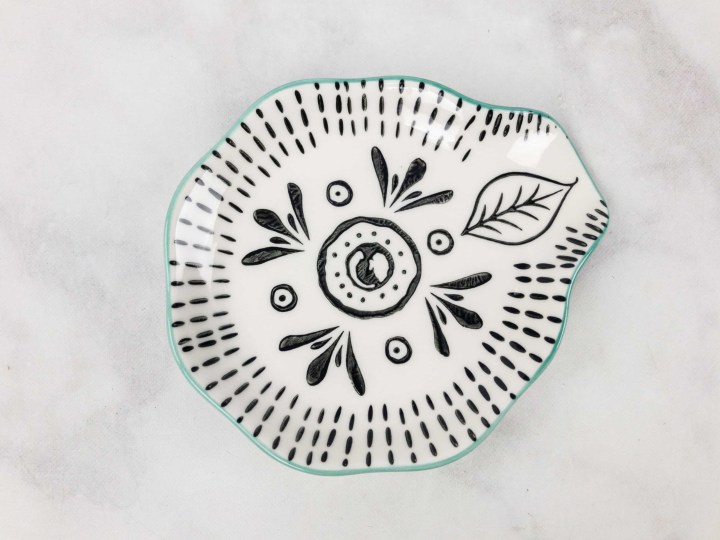 Hand-Painted Stoneware Spoonrest ($8) This handpainted spoonrest is super cute – and I love the divit for the spoon/spatula handle that still keeps the entire thing compact.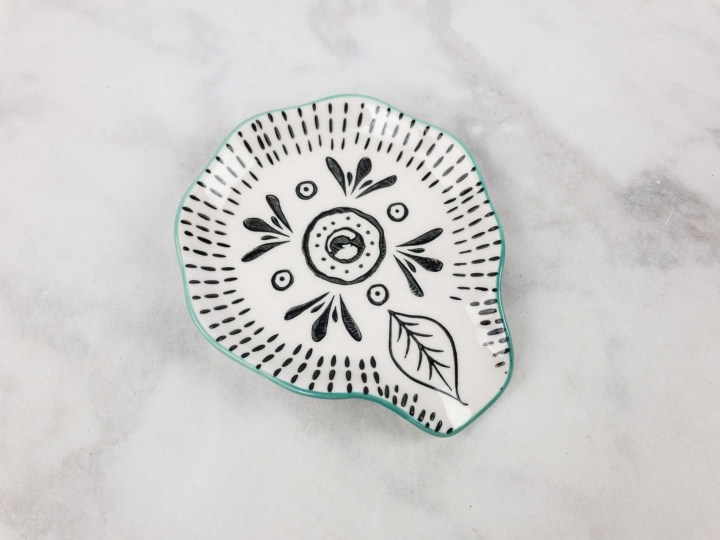 This is probably a nice upgrade from what I normally use as a spoonrest – a stack of teacup plates from an old Corelware set! Love the accent teal.
Creative Co-Op Dish Soap ($12) This biodegradable dish soap has an absolutely wonderful rosemary mint scent!
It's also a moisturizing formula. FYI – scents for this and the next product vary.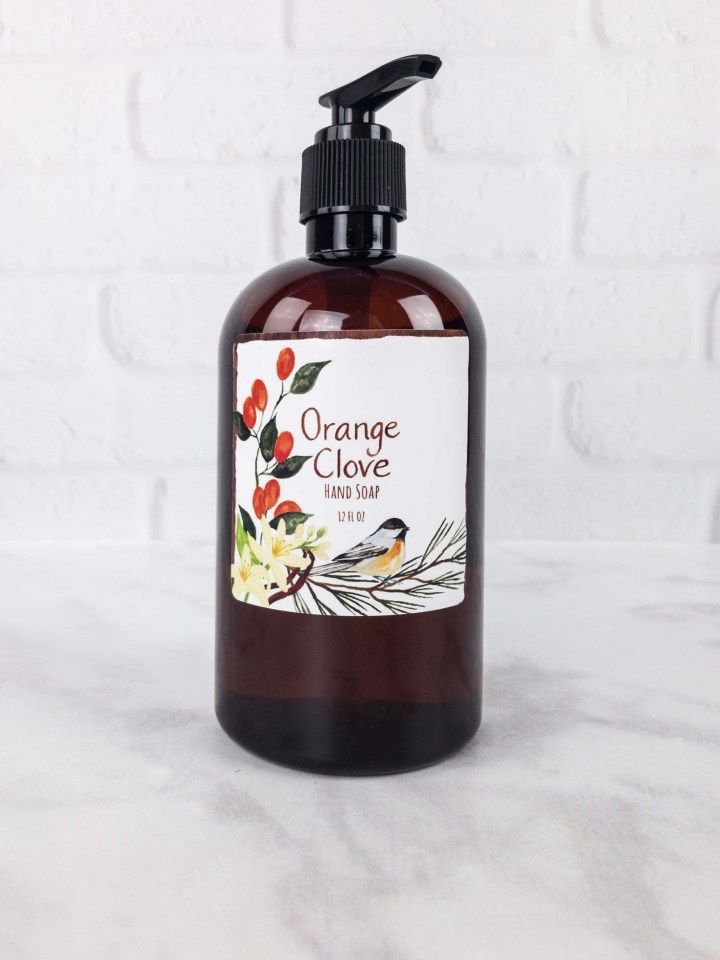 Creative Co-Op Hand Soap ($18) And a great bottle of coordinating hand soap – this time in Orange Clove.
We may have a mild handsoap obsession in our family so we were all excited about a new scent!
The value was about $48, which is excellent, but even better every single item will be used. Like the other boxes this subscription has shipped out – about half is consumable and half isn't. Perfect mix for this box! I do think the values are overpriced, but since this subscription is so inexpensive, it doesn't bother me so much, because I'm definitely getting the value out of it.
What do you think of the LuxePineapple Post Home Box?