Daily Goodie Box is a box of free samples sent to you at absolutely no charge in exchange for your honest opinion of the products that you receive. That's right, everything is 100% free, no shipping charges and no credit card is required.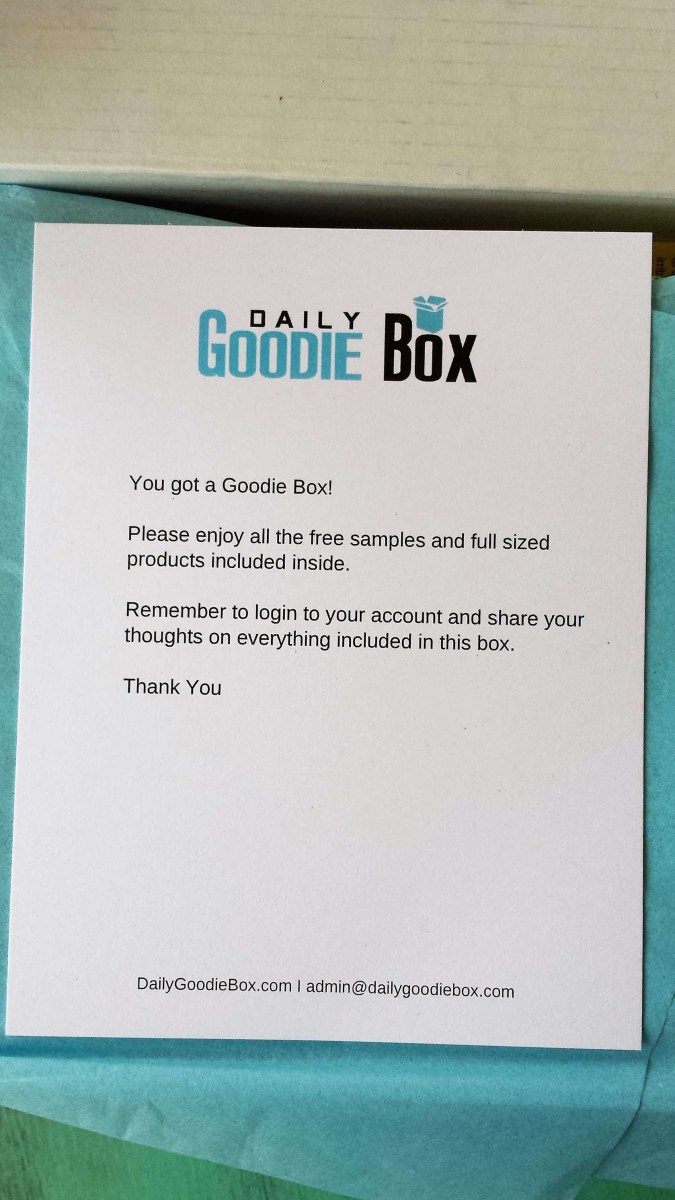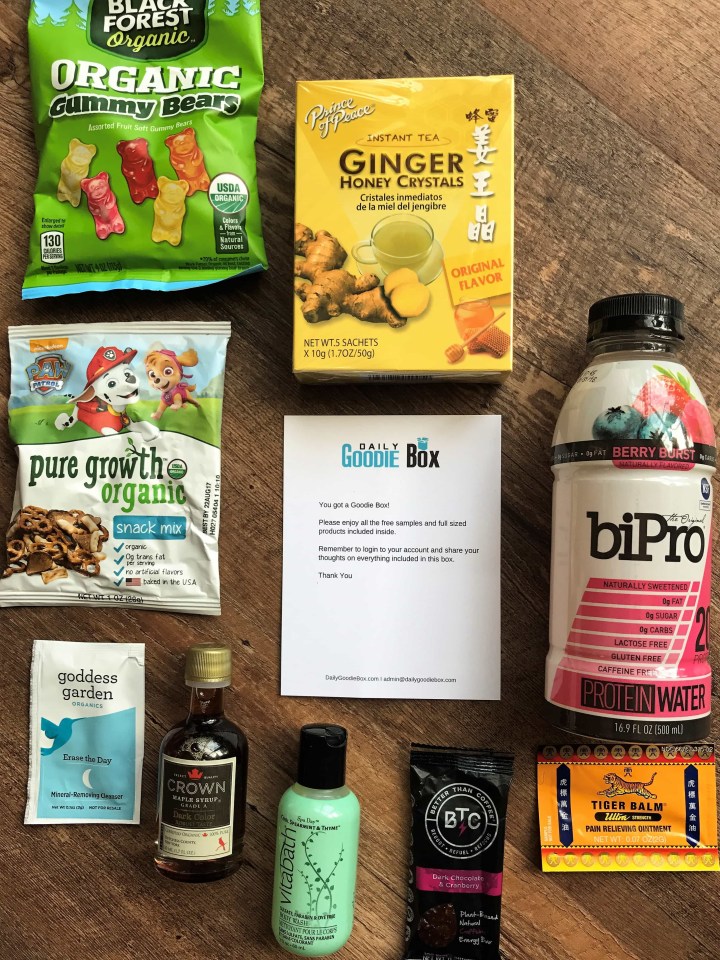 Each box contains a combination of full and sample size products for you to try out. To be registered to receive a Daily Goodie Box, you simply go their site and answer a few questions about yourself. Whether or not you receive a box or not is based on several factors including the demographics that the product manufacturer is looking for among other things. So, go to Daily Goodie Box, register and cross your fingers.
Once you receive your box you simply log on and let them know what you thought of the products. Free stuff for your opinion. Who doesn't like free?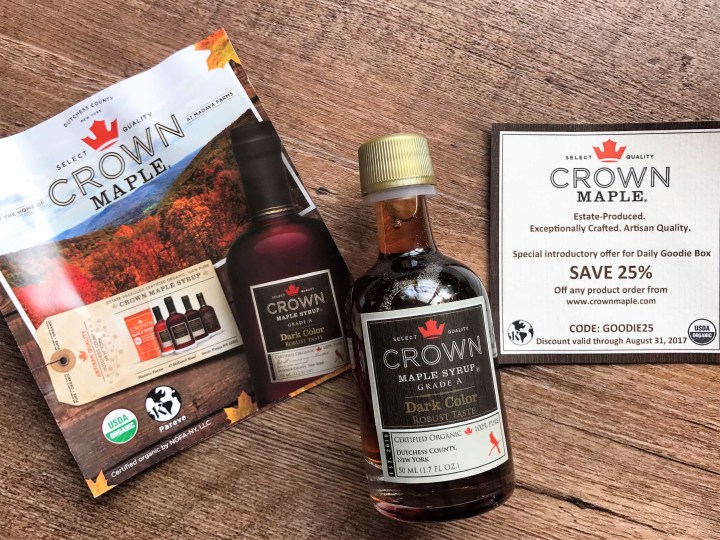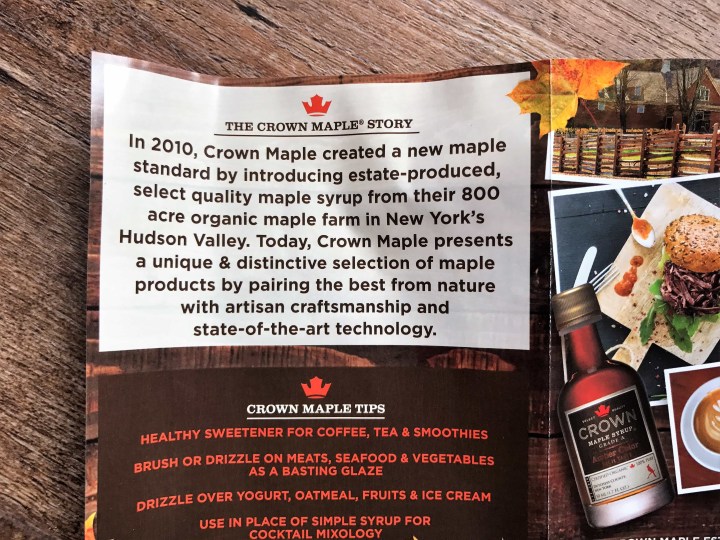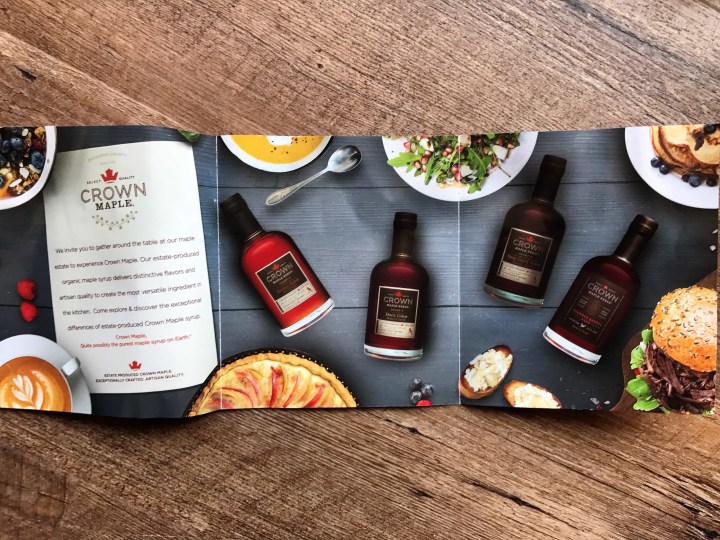 Crown Maple Syrup ($4) – "Crown Maple® Syrup sets a new royal standard for organic maple syrup in terms of purity and quality by pairing the best nature has to offer with artisan craftsmanship and breakthrough processing techniques. Crown Maple Syrup is painstakingly crafted to deliver unique taste profiles that enhance any recipe – from Saturday morning pancakes to complex haute cuisine served by the most inventive chefs in the country."
So, you remember the scene from Elf where he pulls a bottle of syrup out of pocket and pours it on spaghetti? That scene totally spoke to me. Maple syrup is a direct blessing from God. How can something so yummy come out of a tree? It's like a magical tree. I may have tipped the bottle back and chugged it like a Coke out of a glass bottle. I didn't drink it all. I swear. I just wanted to. It is so yummy!!!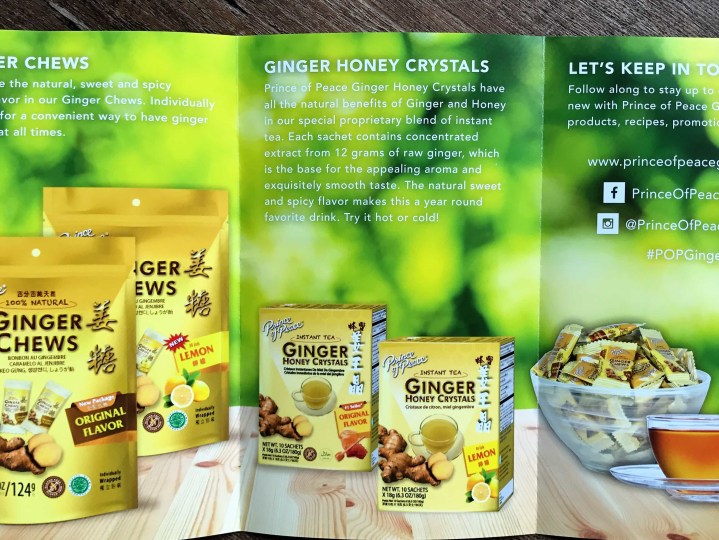 Prince of Peace Ginger Honey Crystals ($4.99) – "Prince of Peace Ginger Honey Crystals have all the natural benefits of Ginger and Honey in our special proprietary blend of instant tea. Each sachet contains concentrated extract from 12 grams of raw ginger, which is the base for the appealing aroma and exquisitely smooth taste. The natural sweet and spicy flavor makes this a year round favorite drink. Served hot, it will warm you instantly from the inside."
So, not my favorite go to warm drink. It's a bit spicy, but I do think it would be soothing for a sore throat.
Cool Spearmint & Thyme Body Wash by Vitabath ($2.50) – "An exhilarating clean with the cooling sensation of spearmint, mind clearing eucalyptus and reviving tea tree combined with French thyme and refreshing rosemary that will leave you feeling invigorated and ready to take on the world!"
I love the smell of this bodywash! Mint bodywash is kind of a thing with me. I love the way the smell opens up your sinuses and wakes you up.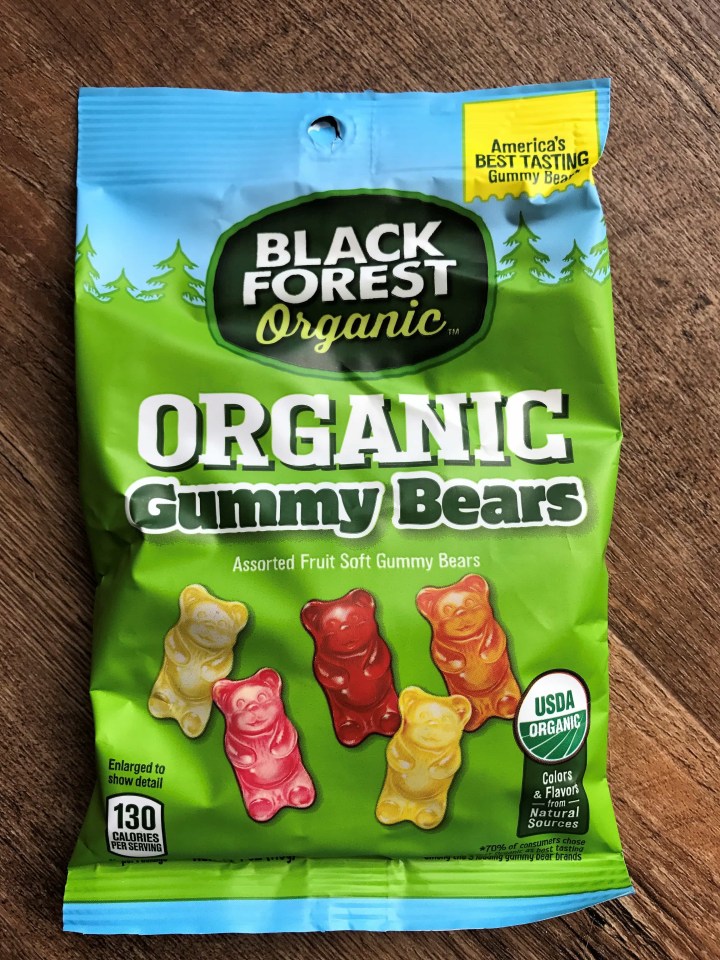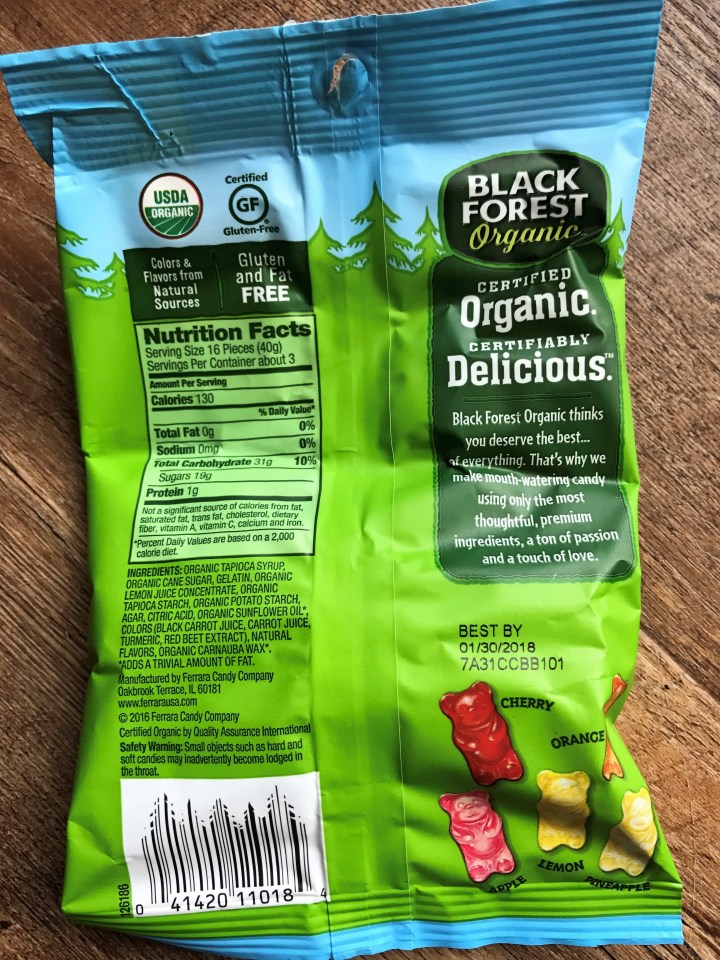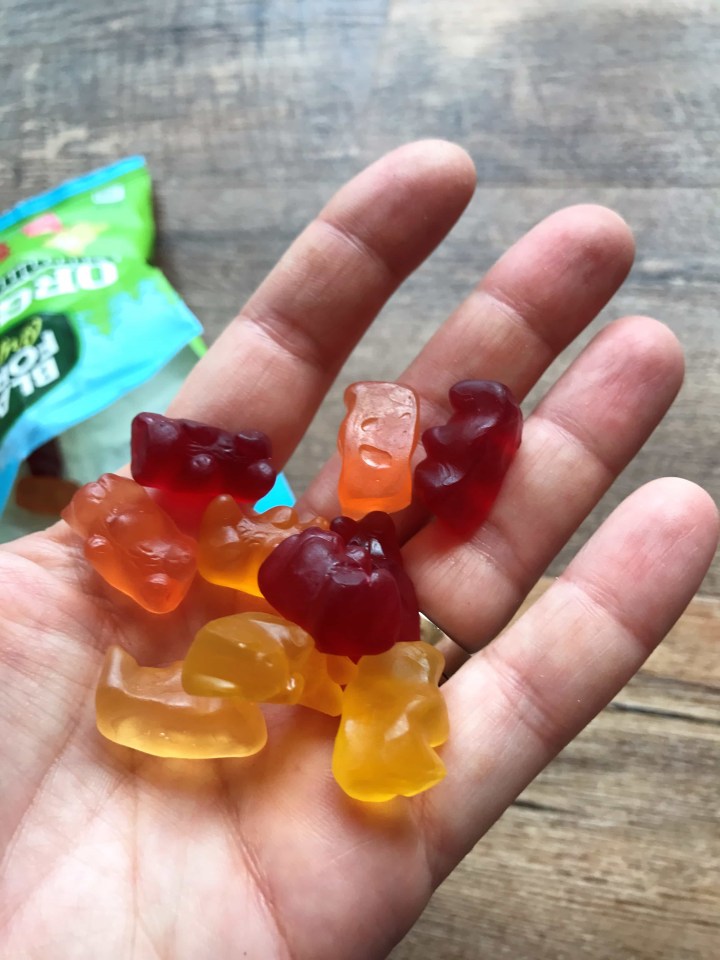 Black Forest Organic Gummy Bears ($1.49) – "America's Best Tasting Gummy Bears! Black Forest Organic Gummy Bears are made with thoughtful ingredients like lemon juice, organic cane sugar, potato starch, carrot and beet juice. These lovable little Gummy Bears are made with love and feature a taste YOU WILL LOVE. Every bag includes cherry, orange, lemon, apple and pineapple flavors. USDA Certified Organic. Gluten Free."
Someone ate every single one of these. I'm not saying that it was me, but they were delicious. I like the real fruit flavors.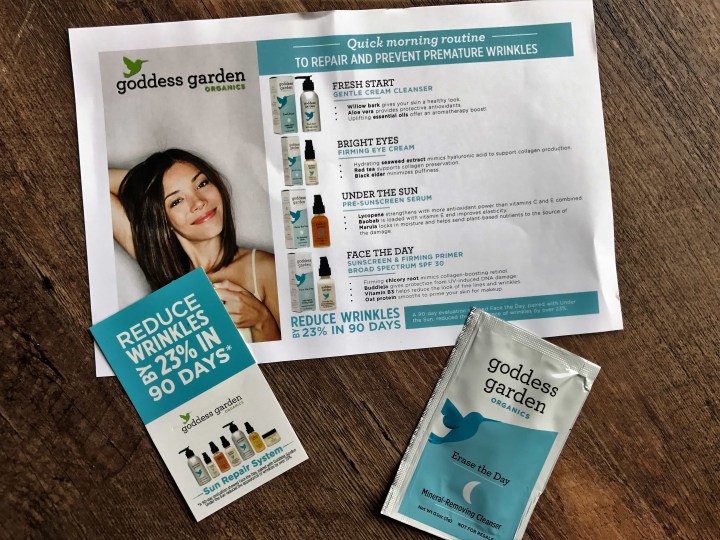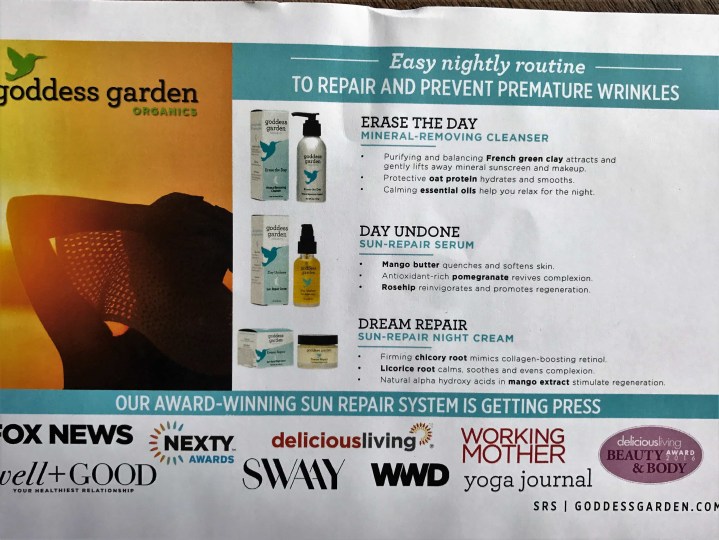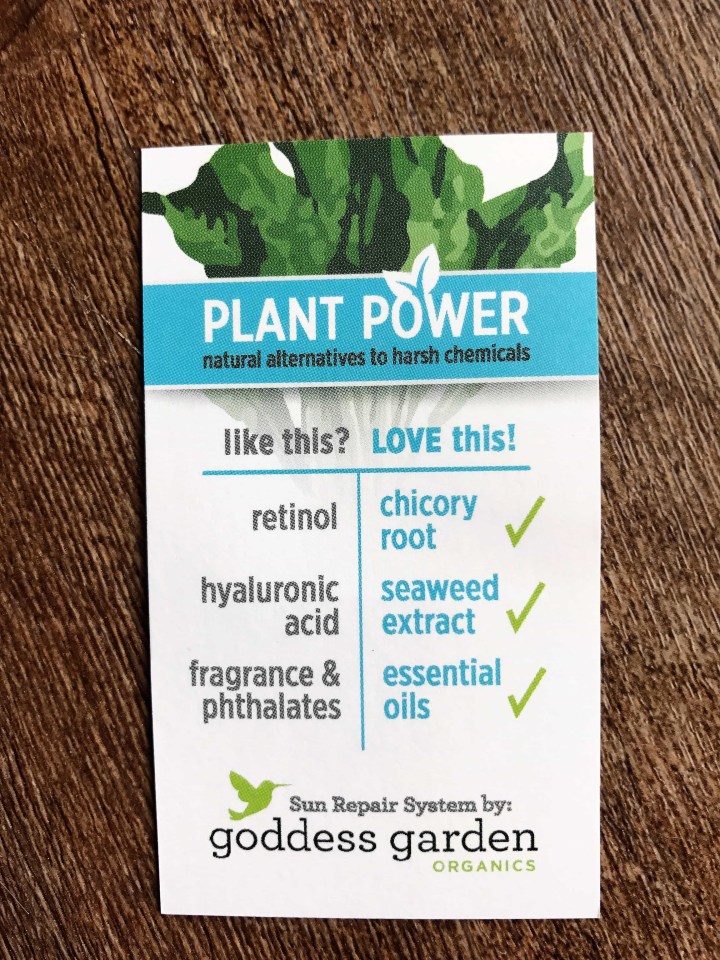 Goddess Garden Erase the Day (sample) -"Gently lift and wash away impuritities, mineral sunscreen and makeup without any harsh scrubbing! Mineral-rich French clay attracts impurities like a magnet, while providing necessary nutrients. It leaves your skin soft, clean and nourished, with a tightening effect that minimizes pores and promotes smooth skin. Erase the Day is also gentle enough for nightly use on all skin types."
It's like liquid clay, it glided on and rinsed away easily and true to it's promises my skin felt clean and soft. I like it.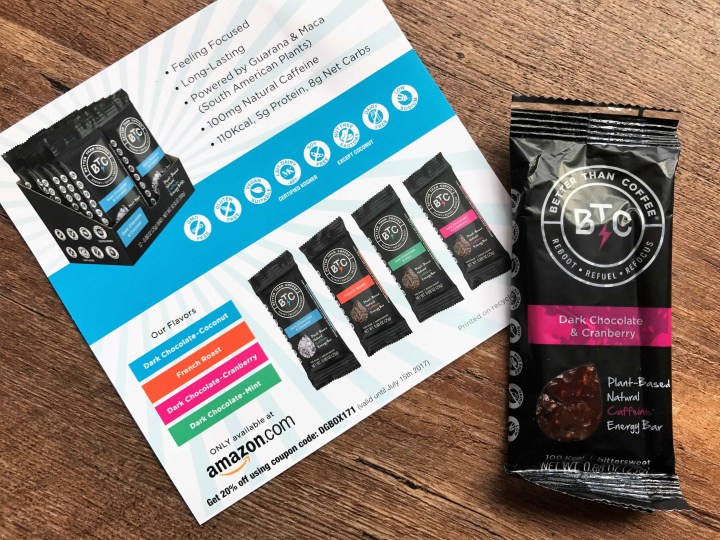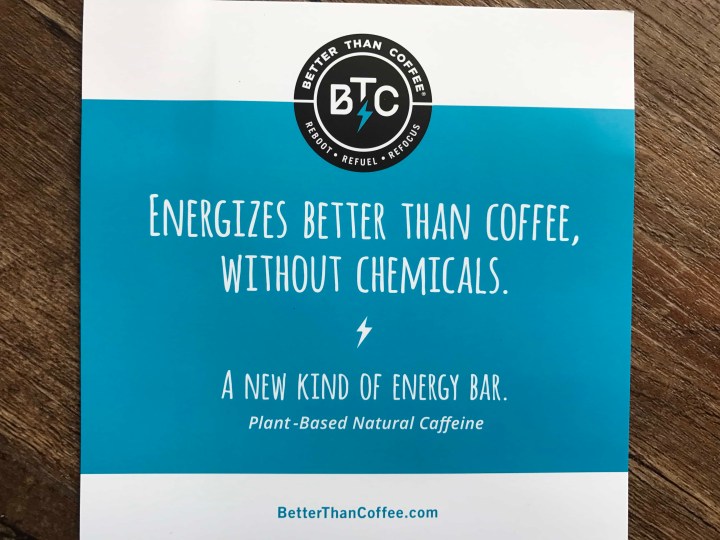 Better Than Coffee Dark Chocolate and Cranberry Energy Bar ($1.99) – "Natural-tasting, in stark contrast to sugar-filled, less healthy energy bars and drinks. Gluten-free, non-GMO, vegan, kosher, low sugar, low sodium, with high protein. We use dark chocolate, guarana and very little sugar, our product is bitter by the nature of its ingredients. The bitterness does not alter the quality of the product and should not be seen as a safety concern."
Their own description says that the bars are bitter, but they really weren't that bad. It's cranberry, dark chocolate and lots of crisped brown rice that make it remind me of a less sweet Crunch bar.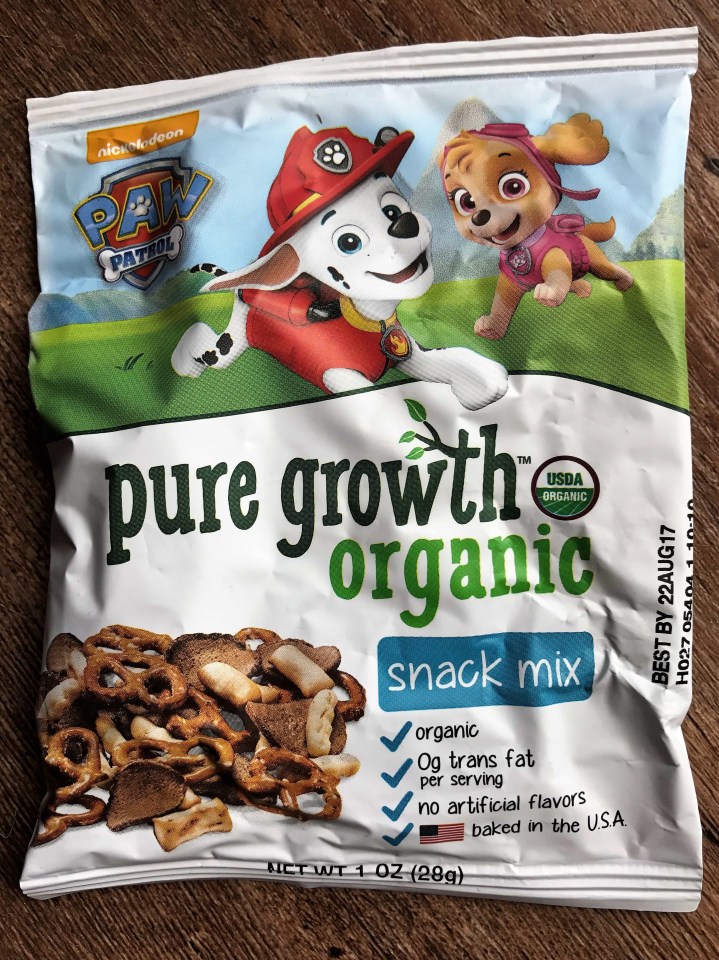 Paw Patrol Pure Growth Organic Snack Mix ($.92) – It's pub mix for the kiddies. But, better for you with no GMOs, no artificial colors or flavors, no preservatives and no MSG. My kids loved it and begged for more.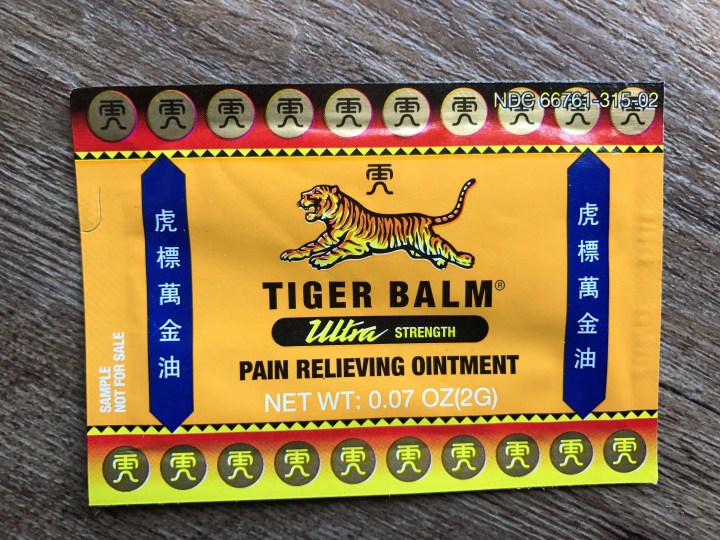 Tiger Balm Pain Relieving Ointment (sample) – "Tiger balm pain relieving ointment is a warm, comforting remedy that is most effective for relieving muscular aches and pains. But it is also versatile enough to relieve insect bites, itchiness, and headaches."
This stuff is lovely. I've had killer headaches lately and this helped. I rubbed a little on my forehead, right at the hair line and down to my ears. It made my eyes water a little, but it pushed the pain to the background. I have already ordered some from Amazon.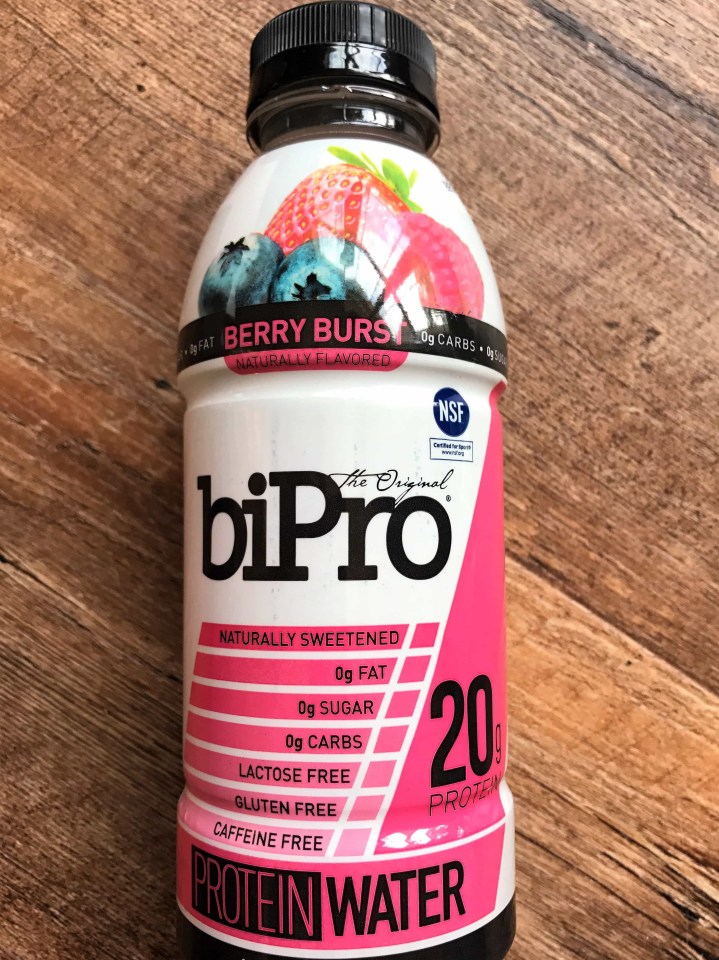 biPro Berry Burst Protein Water ($4.25) – "BiPro Protein Water offers the nutritional benefits of whey protein isolate to go! This new product carries one scoop of BiPro (20 grams of protein) per bottle and stays true to the brand's clean label. BiPro Protein Water contains zero grams of fat, sugar and carbohydrates in just 90 calories."
The protein water had a clean fruity taste. Honestly, it was much better than I expected. Not too sweet, but not fake tasting either.  And, there are only five ingredients. I am not sure how they achieved the feat, unless magic was involved somewhere.
Daily Goodie Box is a great way to try out new products and then share your opinion of those products. The registration process was easy and the product review process was even easier. I love that you don't have to pay for shipping or give any payment information at all and they send you some pretty fabulous products to try for free. My favorite product in this box was the Tiger Balm, because it worked so well!