ThinkGeek recently launched a new subscription box, ThinkGeek Capsule. For $24.99 + shipping, you'll get a box full of unique ThinkGeek goodies, valued a $50+, which includes t-shirts, pins, desktop replicas, household essentials, art prints, and much more!
This box had a planned 3-capsule run. Subscribe to box notifications using the alarm bell to get notified if they go for more!
The box is filled with goodies after goodies!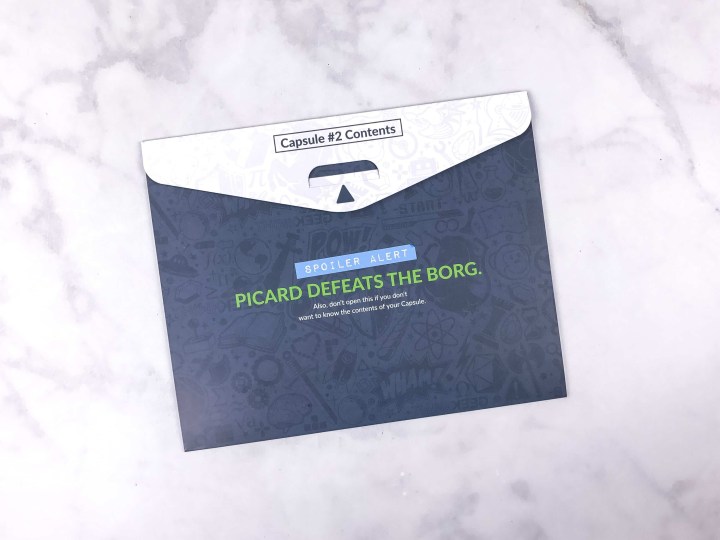 This spoiler isn't as heinous as the one they put on capsule #1 – but I still don't like it. I think it's unnecessary and ruins an entire franchise for people (especially younger folks) that have still to explore it!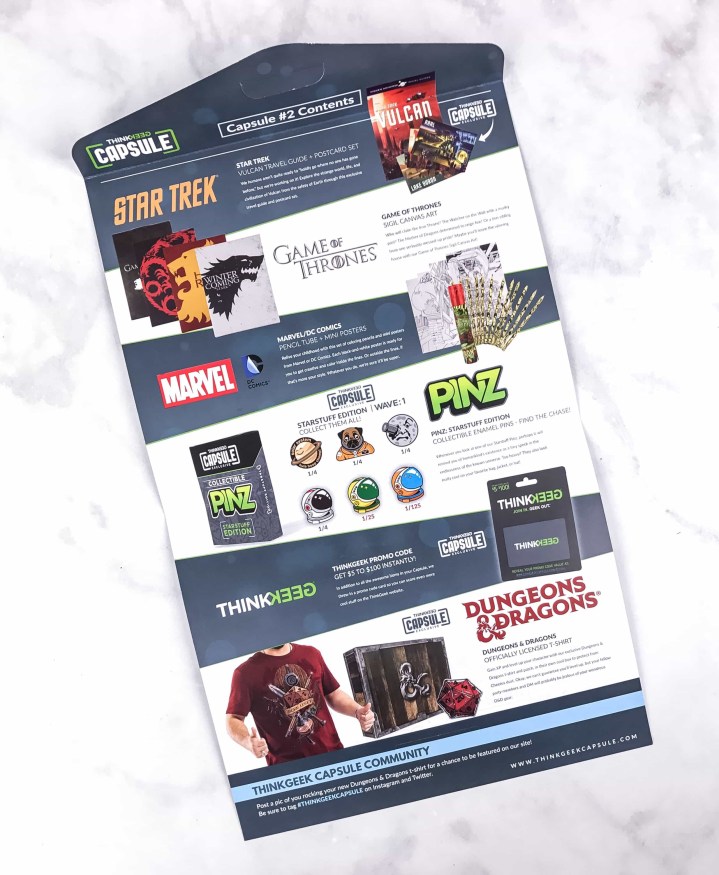 The information card gives a list of all the contents this month.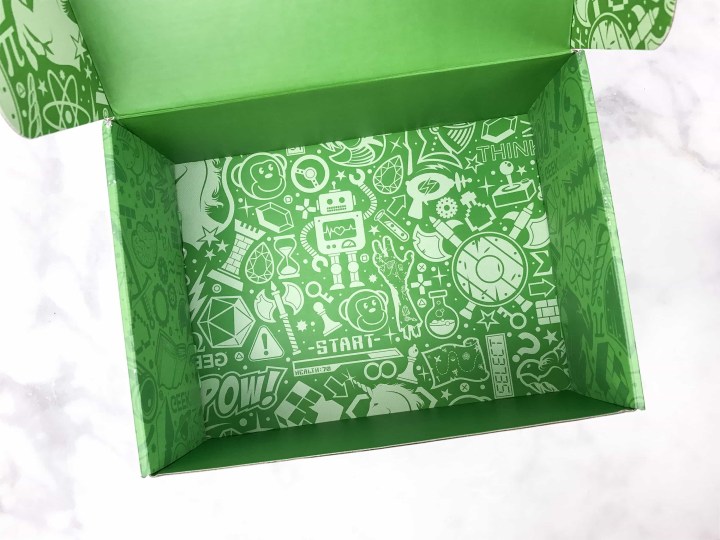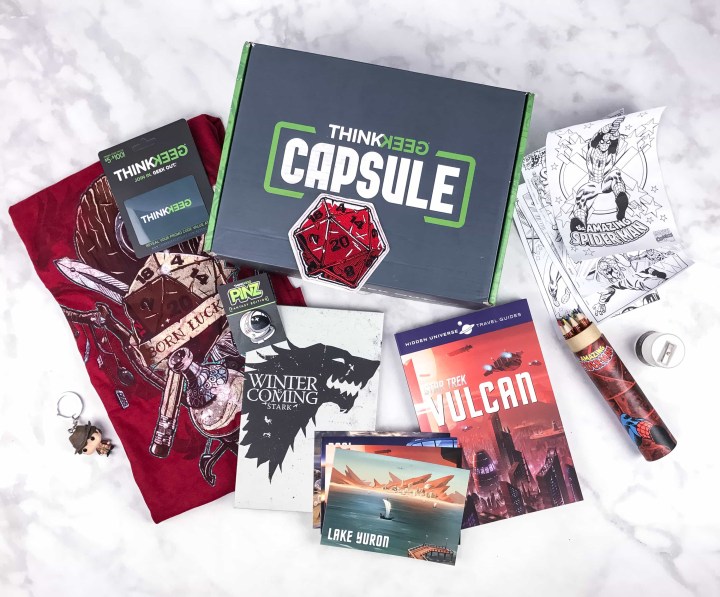 Everything in my July 2017 box!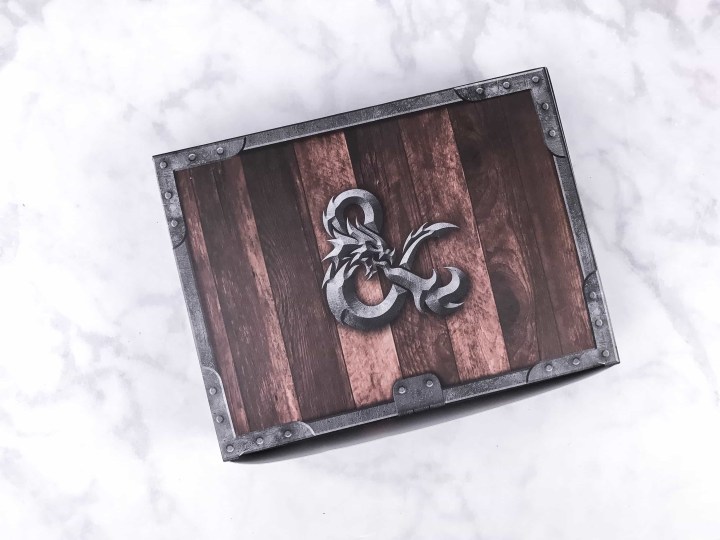 Dungeons & Dragons Officially Licensed Patch & T-Shirt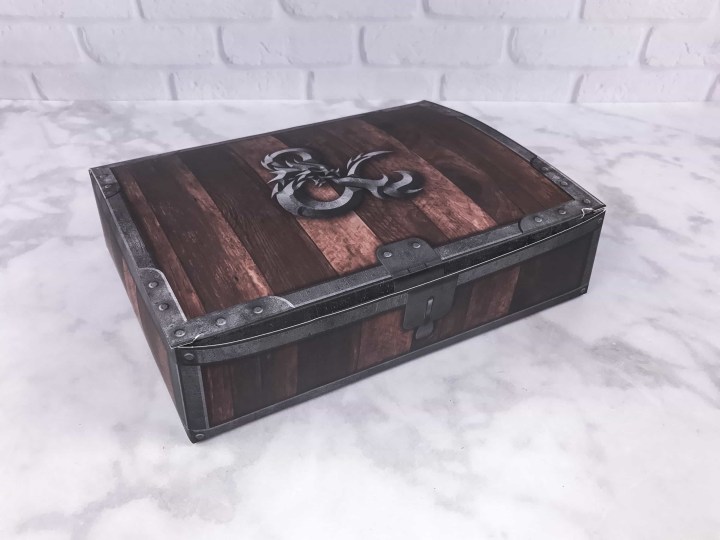 This was boxed up in a cute "chest."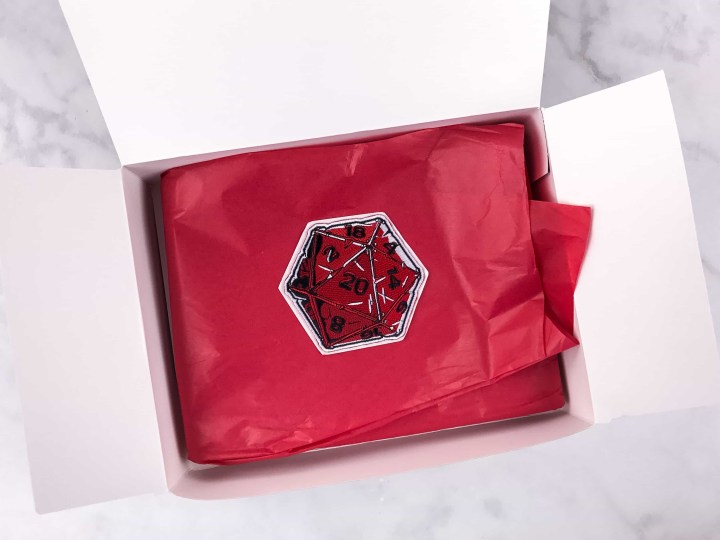 A 20-sideded patch!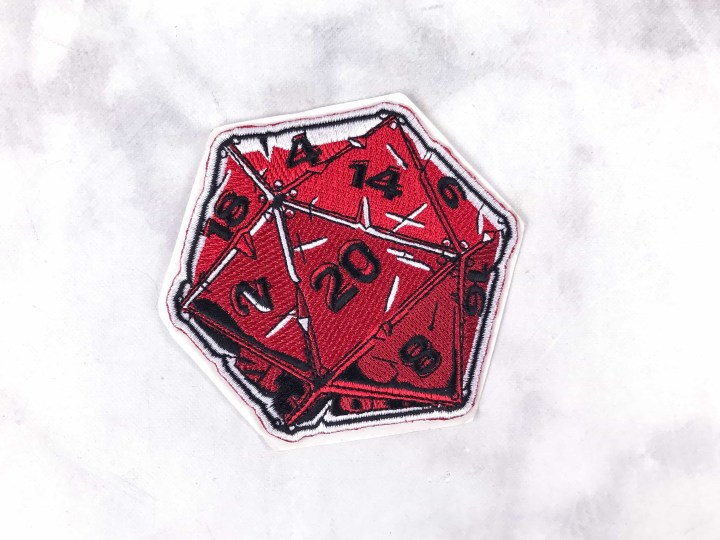 You can display your love of the game anywhere.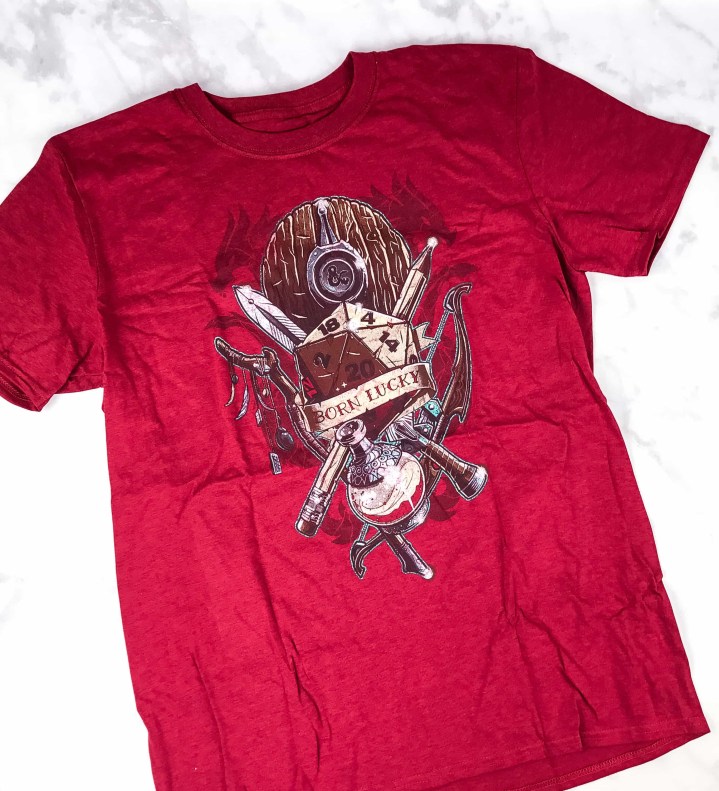 This shirt is exclusive to the capsule.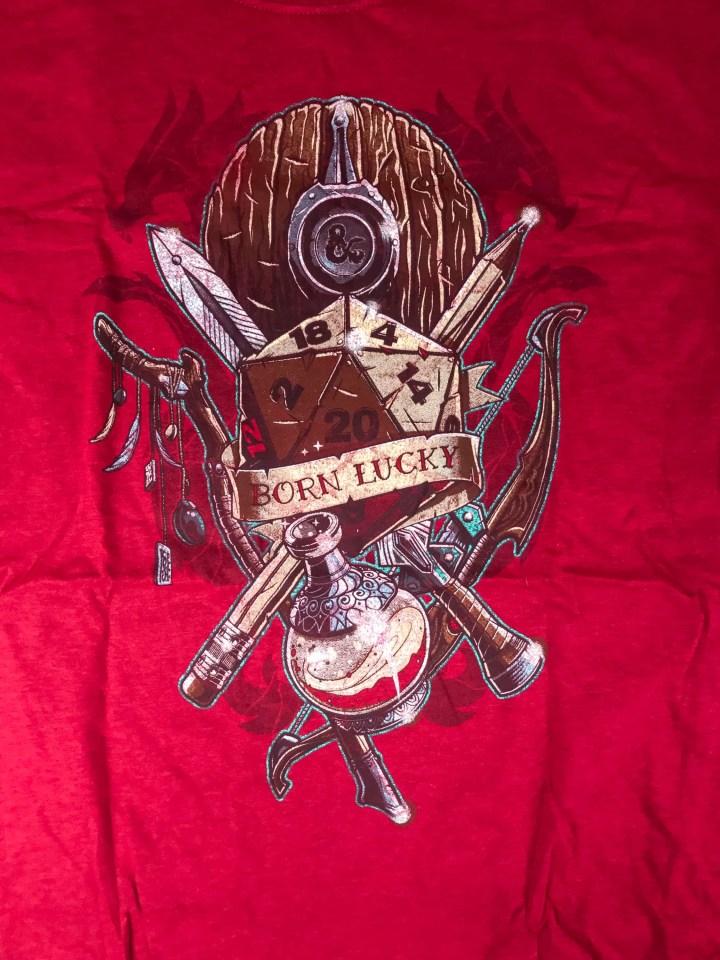 It has the D&D logo, weapons and mystical gear, the die, and Born Lucky. I love the style – it's tattoo reminiscent and I think it's a fresh and fun.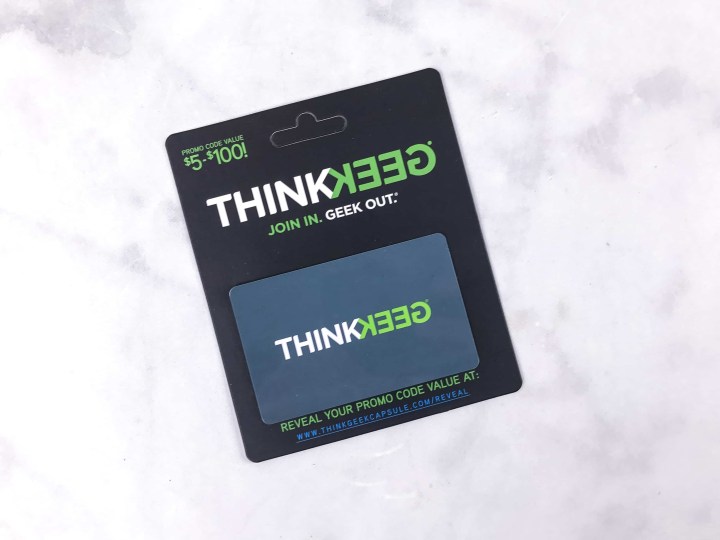 ThinkGeek Promo Code: Once again, only $5 for me – and I don't think they're stackable. Have you heard of anyone actually getting more than $5?
Game of Thrones Sigil Canvas Art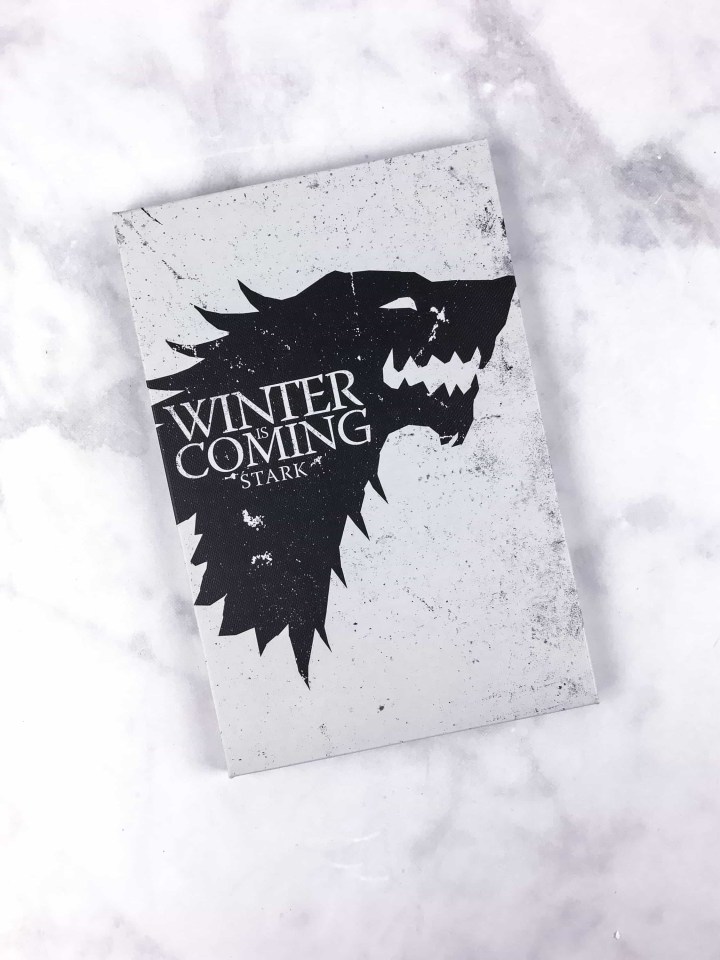 Sigil canvas art from one of four houses. We couldn't be happier with this one! It's sitting in our GoT collection area (somewhere adjacent to our iron throne replica!).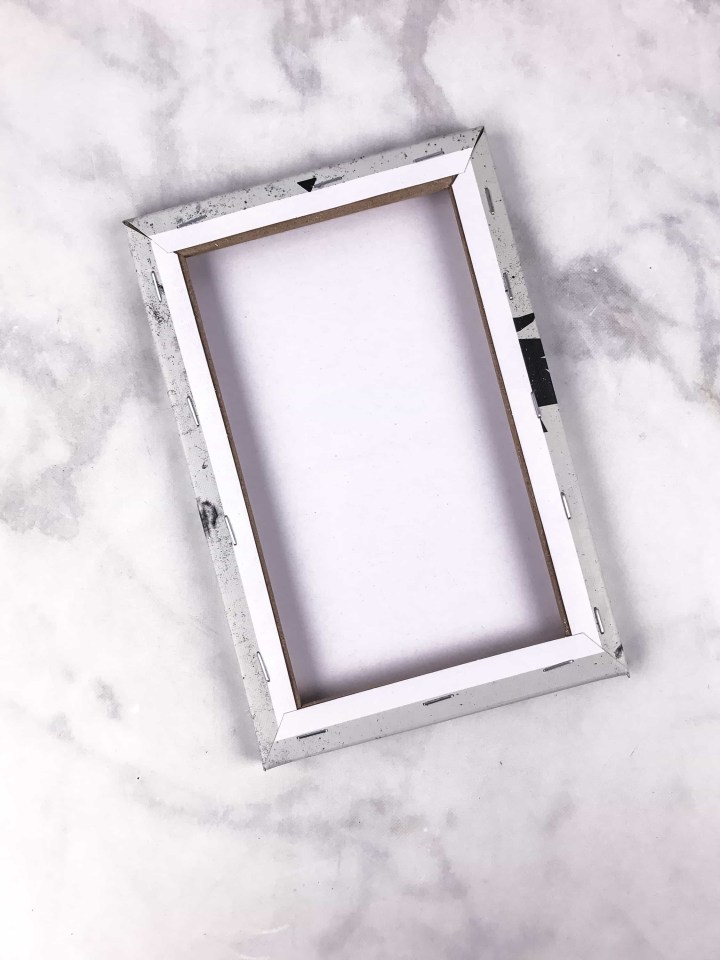 The canvas is 6″ x 9″.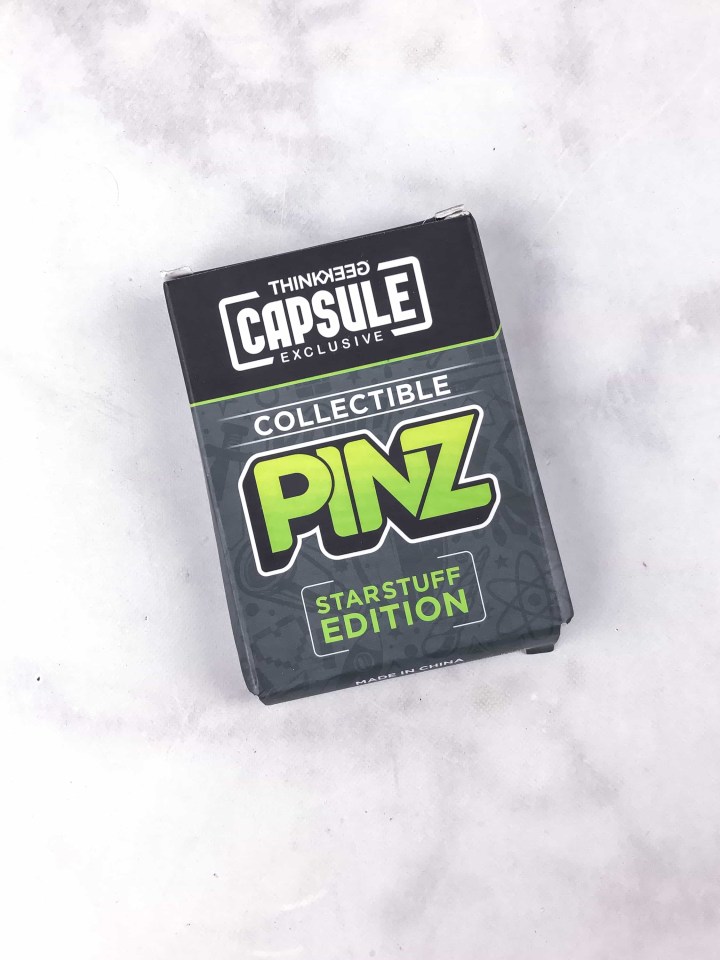 ThinkGeek StarStuff Wave 1 Enamel Pinz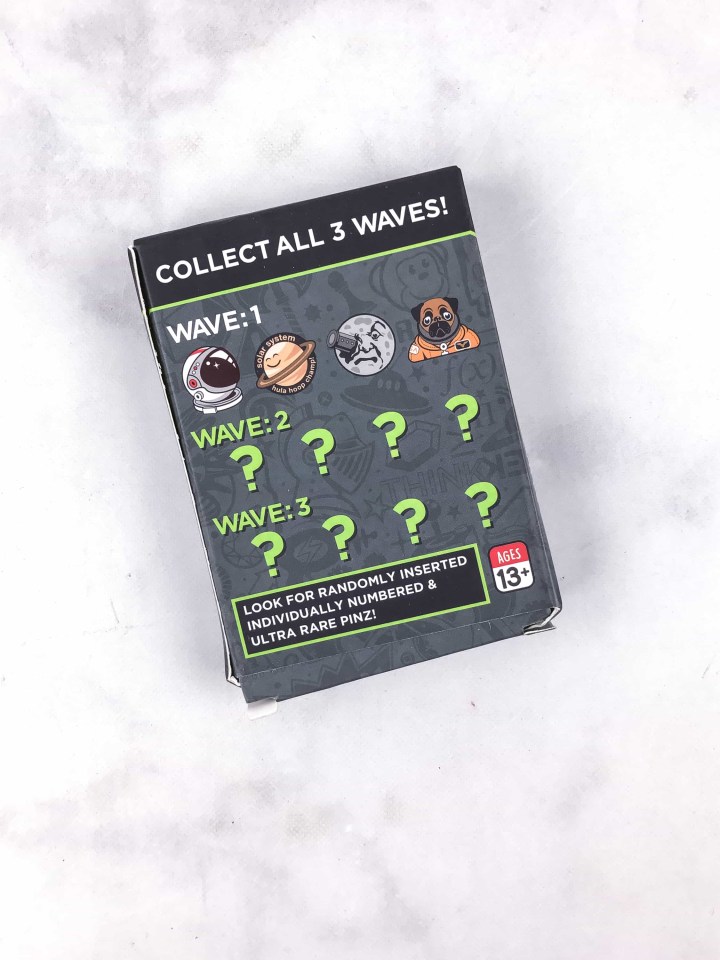 A "starstuff" pin was included in this box.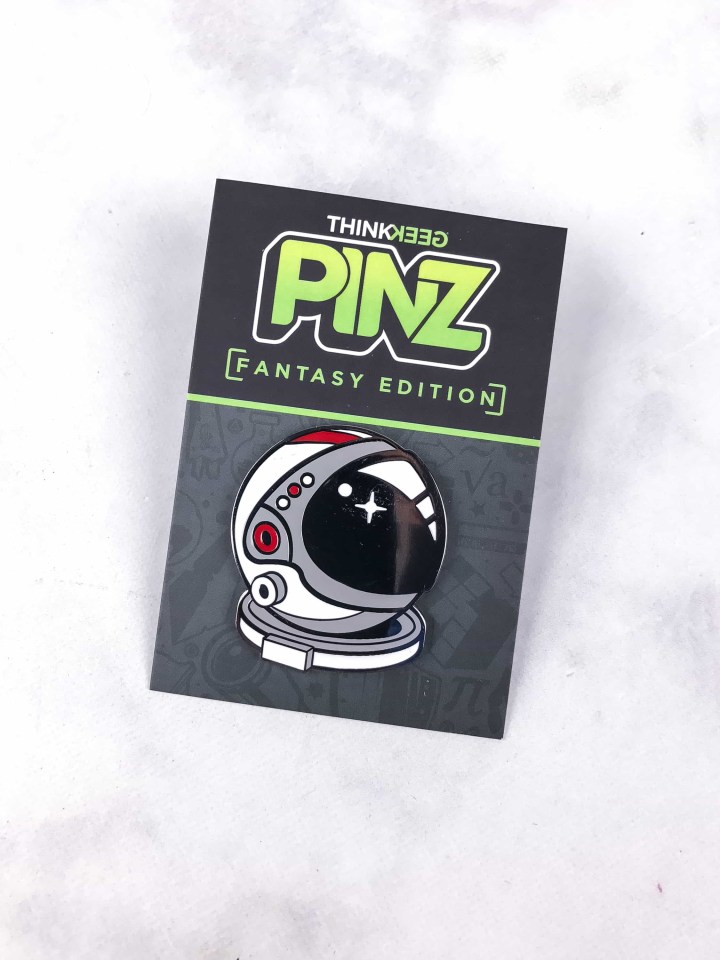 A helmet!
The pin is nice quality, but the style is a little cheesy for me, and there's no franchise. I have enough pins to say that I'm just not that into this.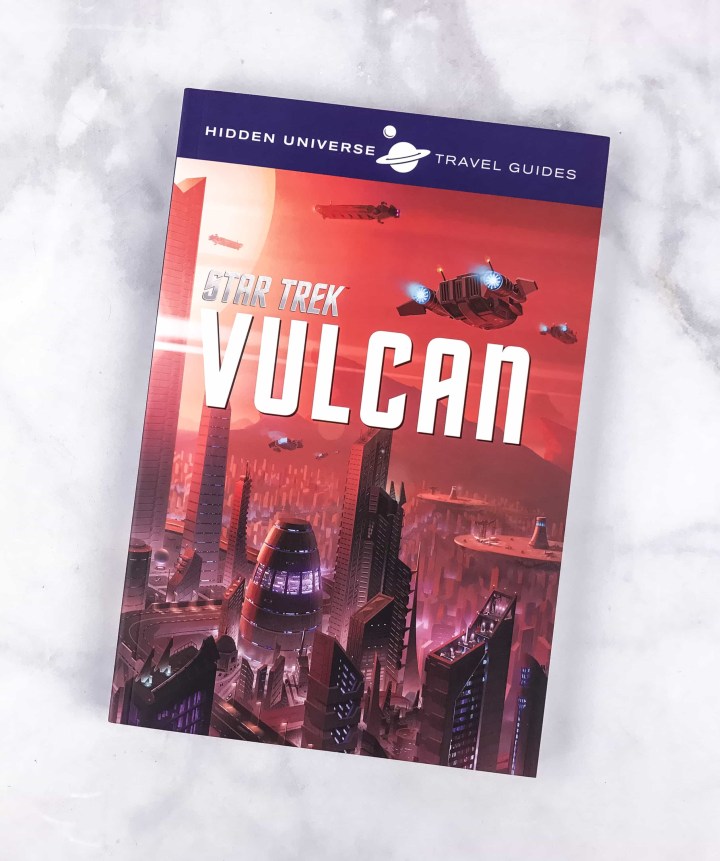 Star Trek Vulcan Travel Guide + Postcard Set: This is easily my favorite item in the box – I'm a total Trek geek.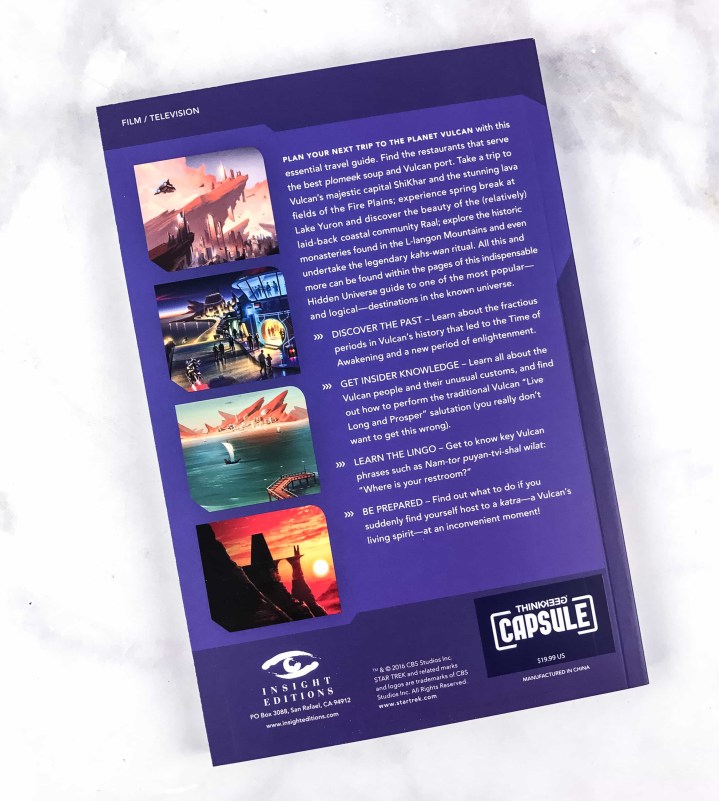 I think this travel guide is witty and fun, and you can just pick it up for a quick read or delve in.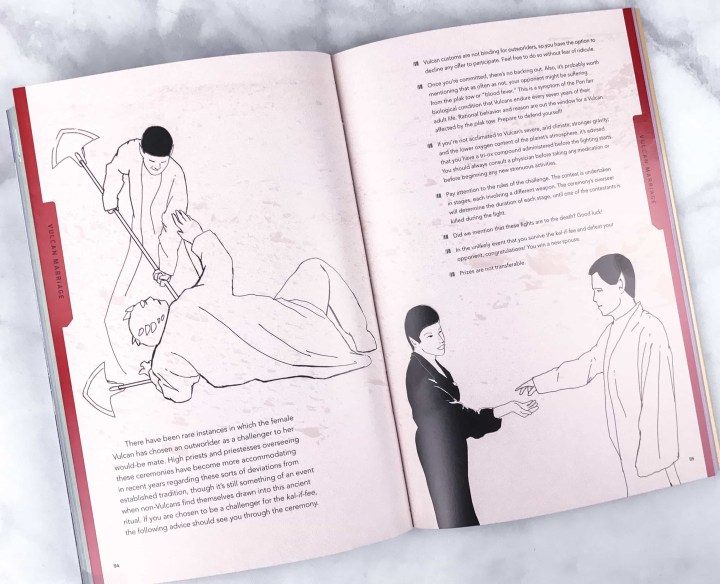 All the way to giving you cultural advice – if you happen to be chosen by a Vulcan female as the challenger to her potential mate. (Also FYI the fight is to the death.)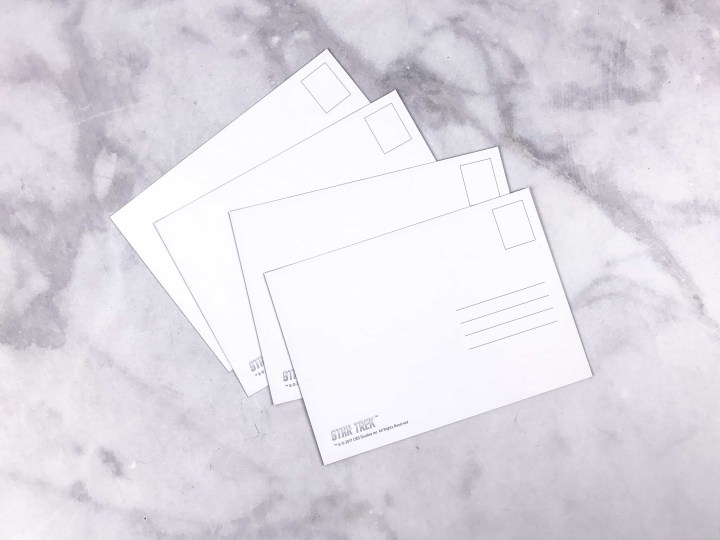 And postcards!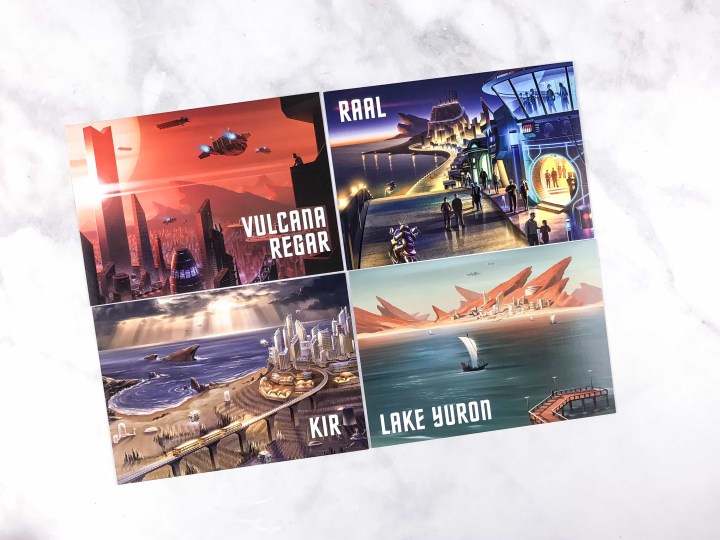 You'll get four of Vulcan's most scenic vistas!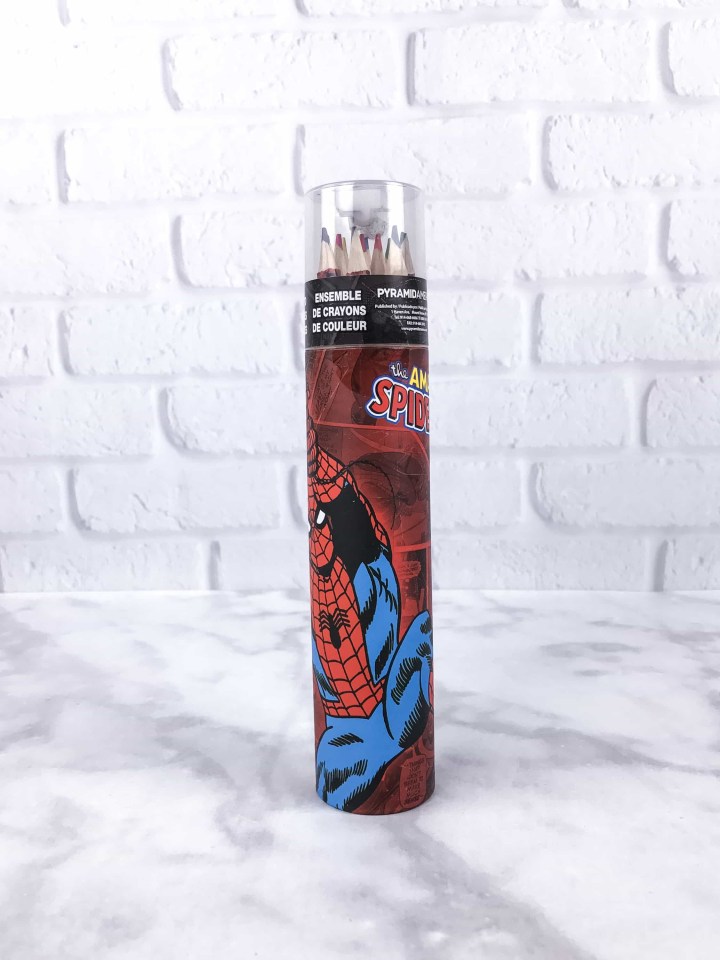 Marvel Amazing Spider-Man Pencil Tube + Mini Posters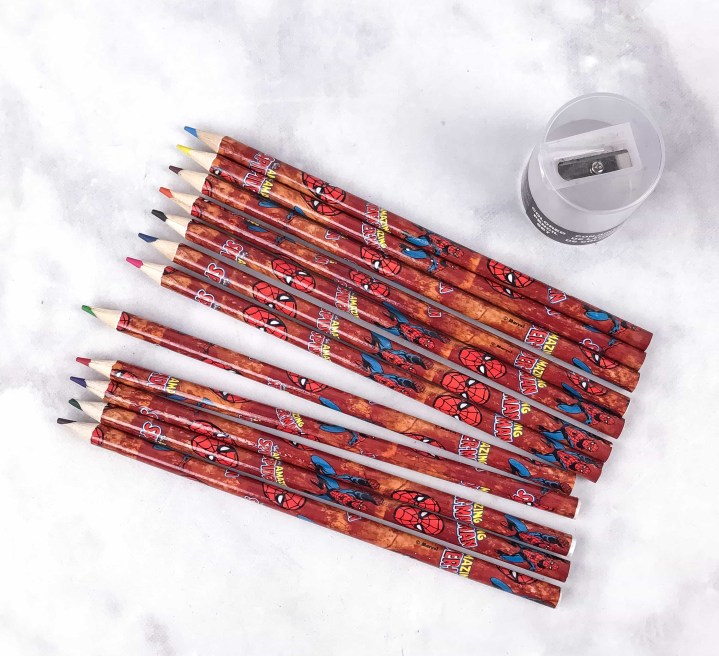 A set of colored pencils and a sharpener, all decorated with Spider-Man.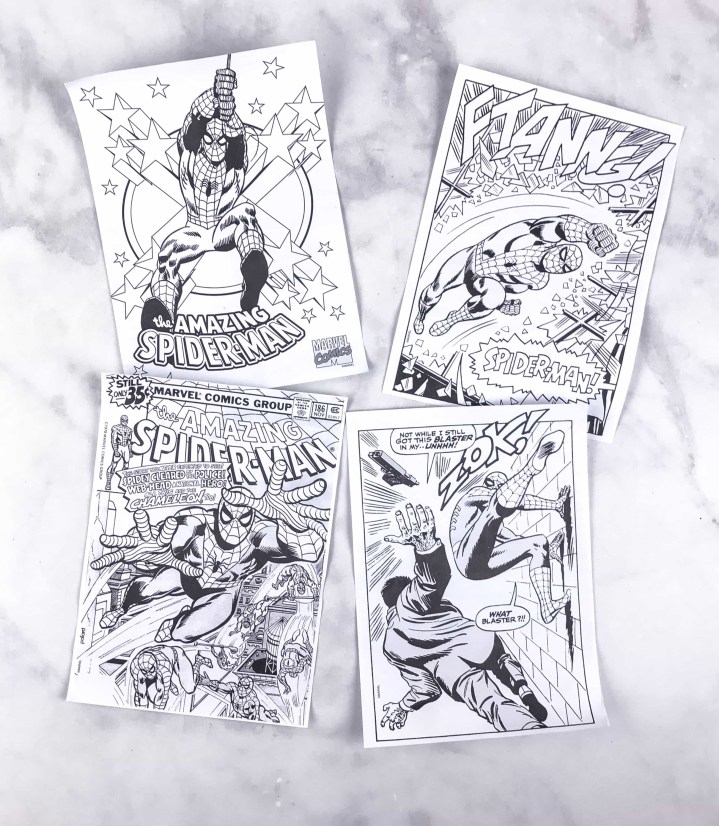 Plus a set of posters to color in – it's the geek version of the adult coloring trend.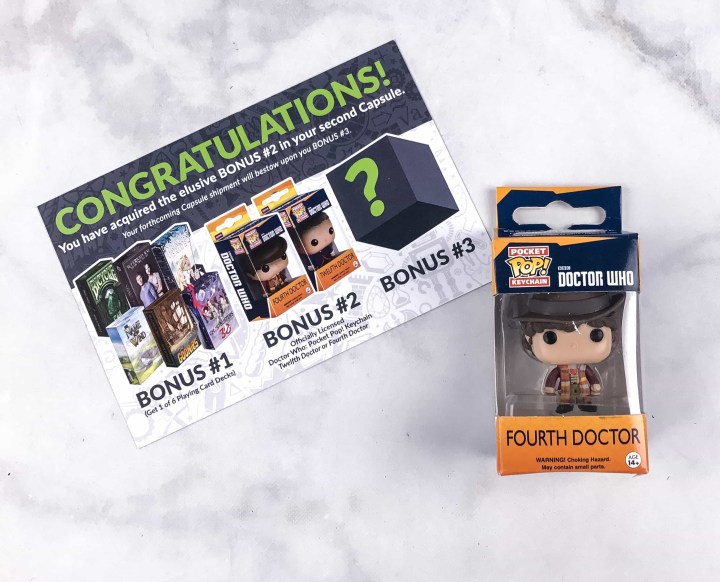 2ND Capsule BONUS! Doctor Who: Pocket Pop! Fourth Doctor Keychain ($5.99)  Those that preordered all 3 boxes received a bonus item – either the 12th or 4th doctor.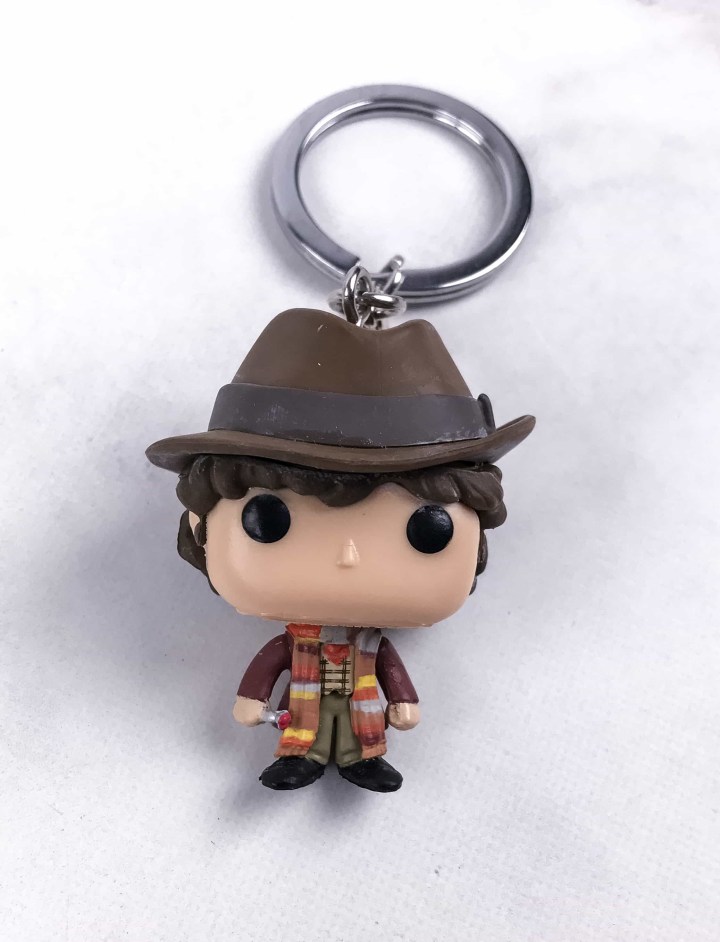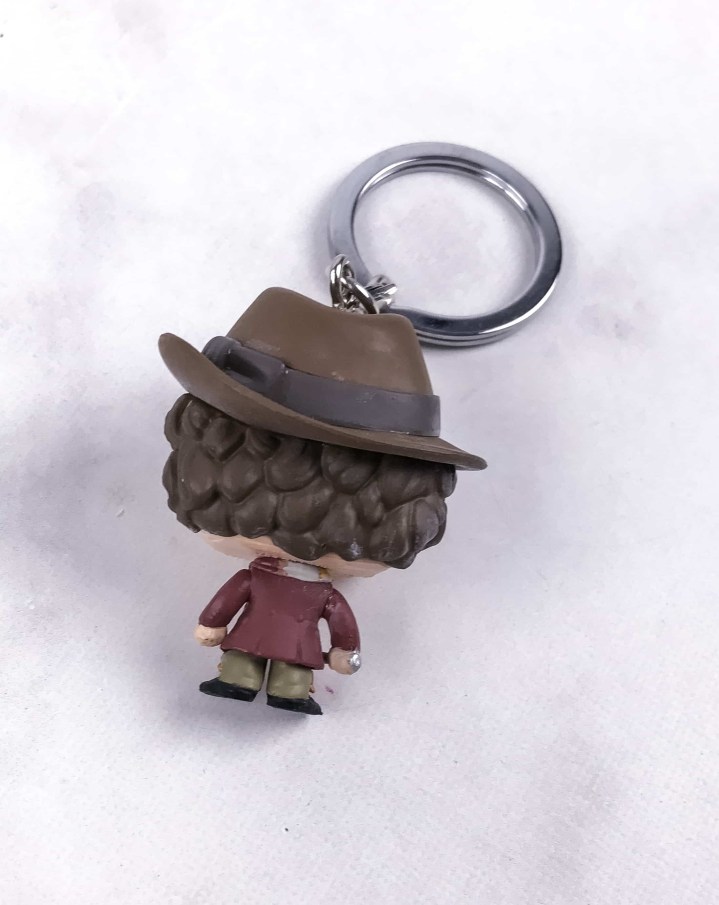 I like the $30 price point – there seems to be a bit more breathing room to create and license stuff, without getting to the $50 price point of Loot Crate DX, but the items are a bit all over the place (although I think they hit a lot of key franchises in one box!). I liked everything but I'm not a fan of their pin line and I could do without the coloring sheets.
What did you think of the box?