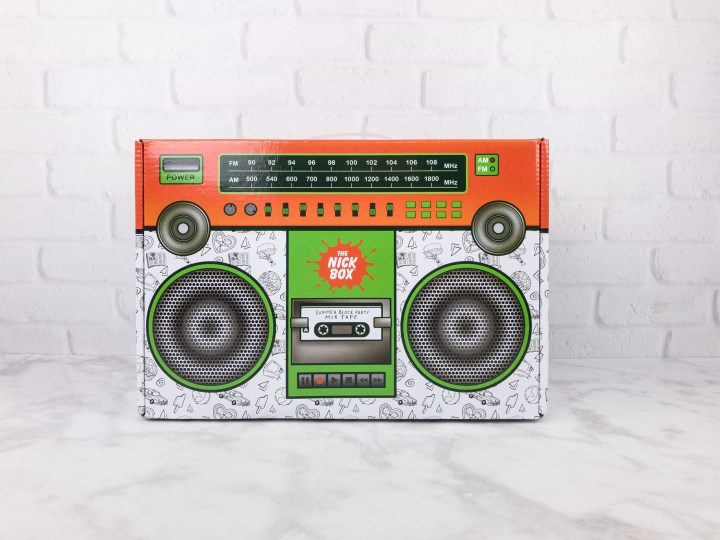 The Nick Box brings back the most memorable 90's Nickelodeon characters through a quarterly subscription box for $49.99 per box plus $7 shipping. Each box is filled with nostalgic goodies like plush, apparel, toys, and other unique items from famous Nickelodeon shows like Hey Arnold!, Rugrats, Catdog and a lot more.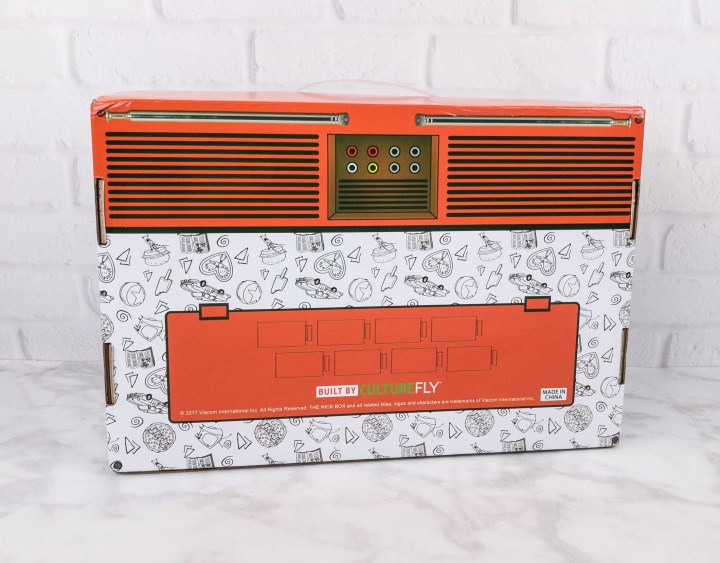 The Summer 2017 box was the SUMMER BLOCK PARTY!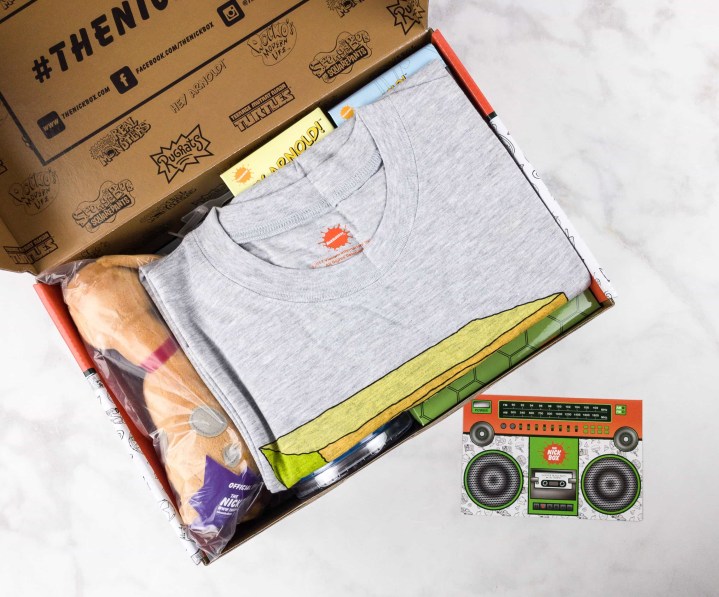 The info card has the same design as the outside of the box.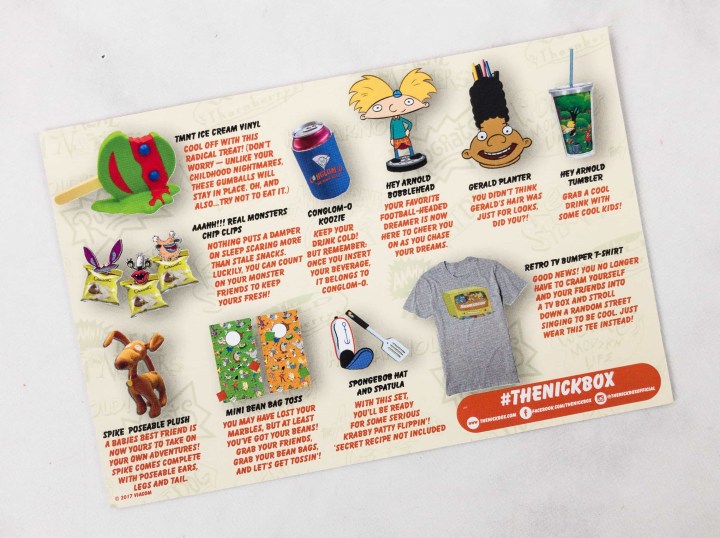 The information card contains a list of all the items included this quarter with the briefest of descriptions.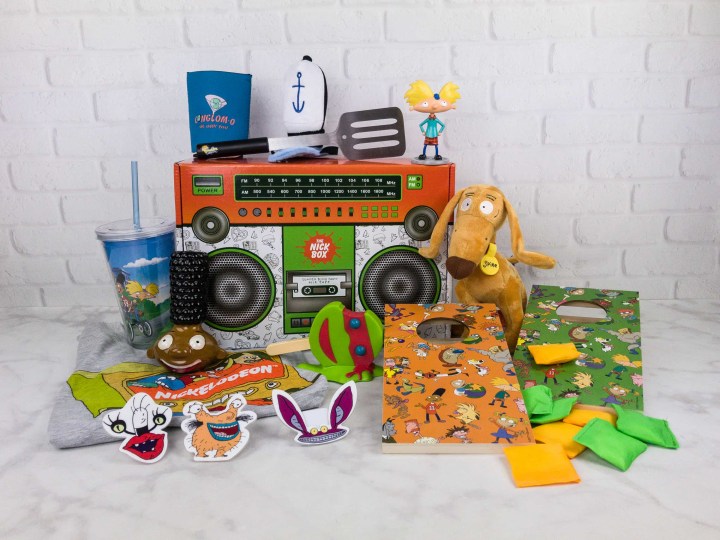 Everything in the Summer 2017 box. Do you see a favorite show yet?
Retro TV Bumper T-Shirt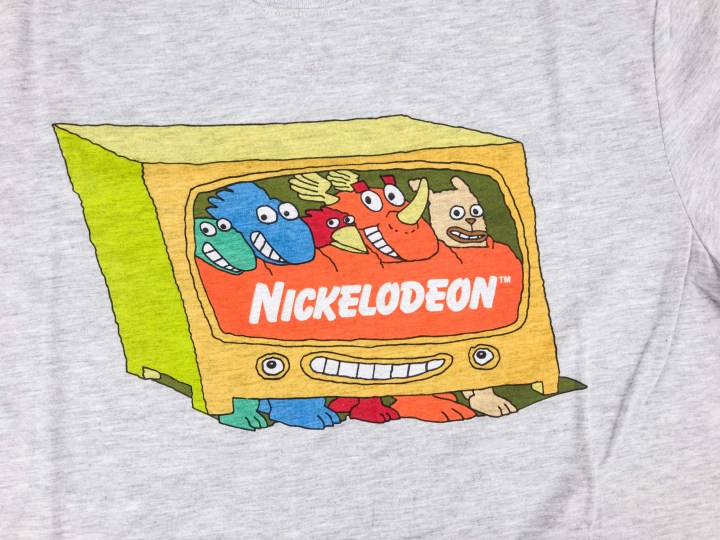 I love this shirt because it's just like the ads for the cartoons!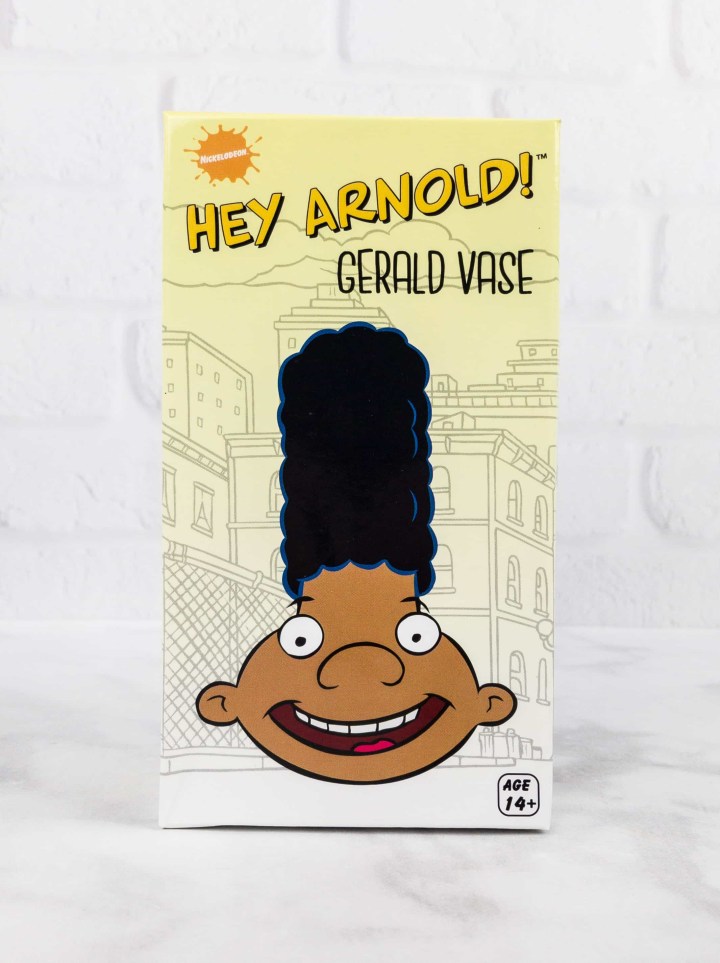 Gerald Vase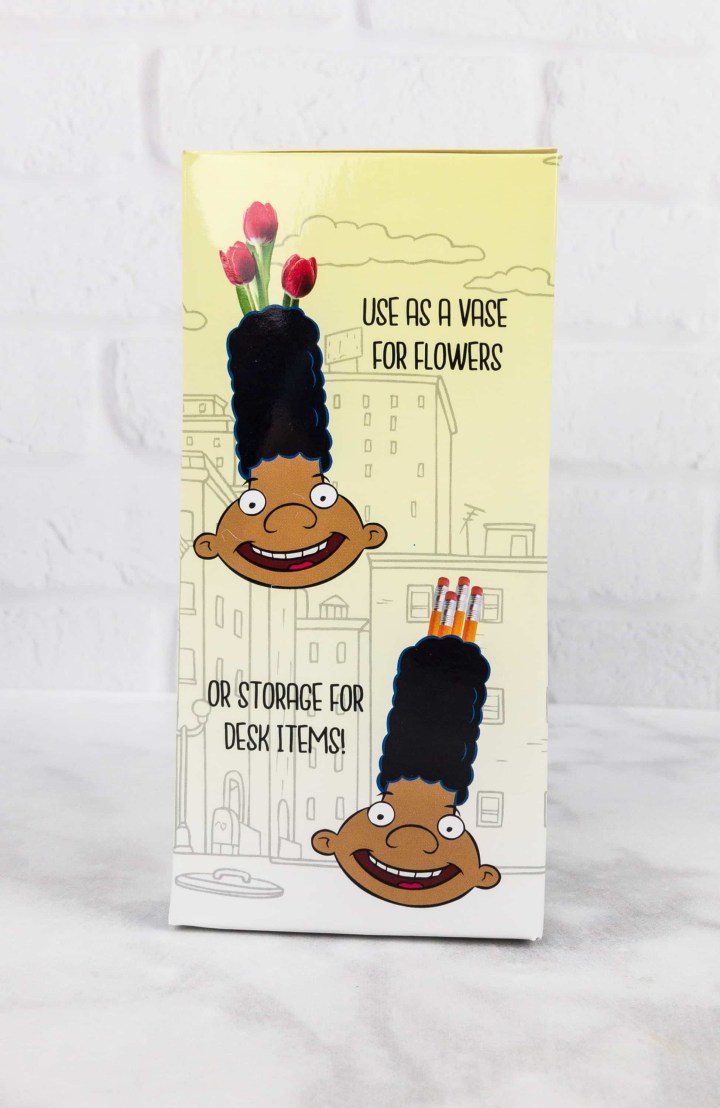 Gerald's hair in Hey Arnold is so epically 90s – turning him into a vase is perfect.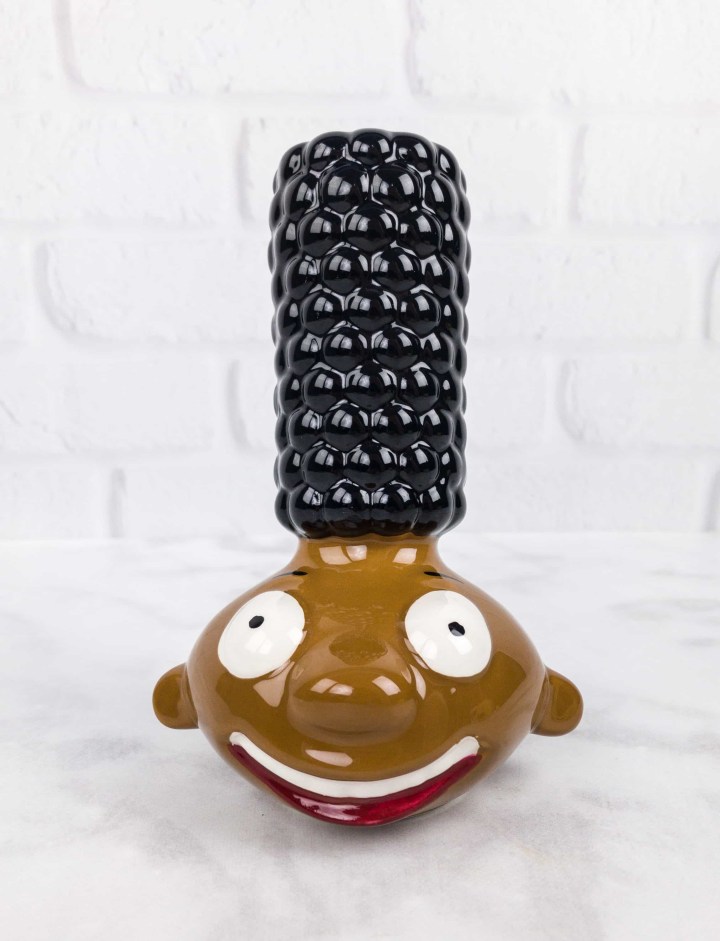 He's ready for anything!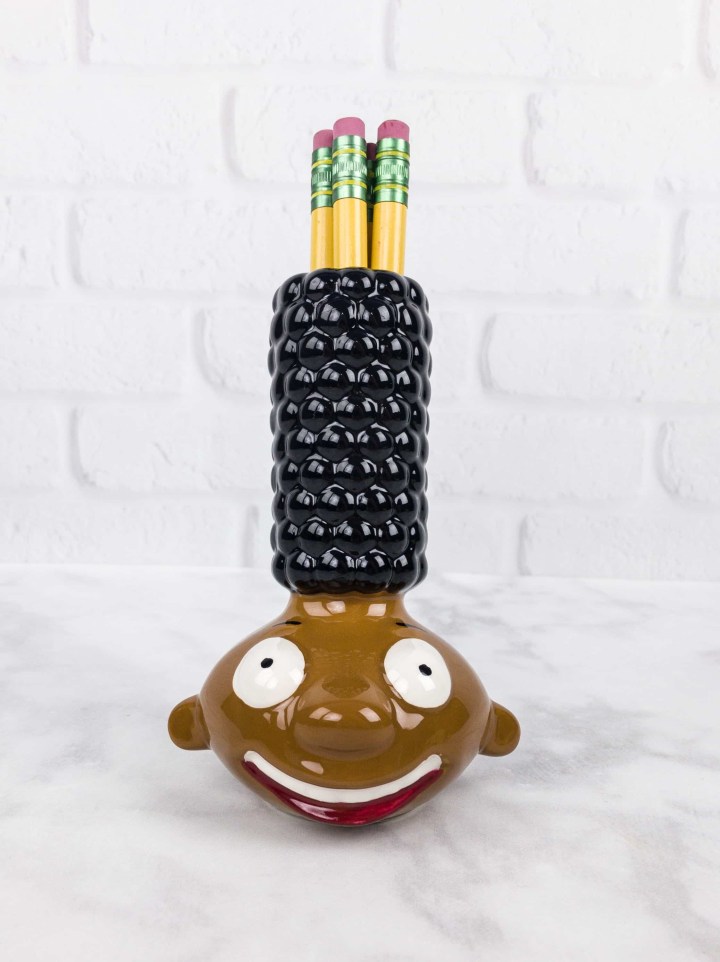 But most especially, pens, pencils, and flowers.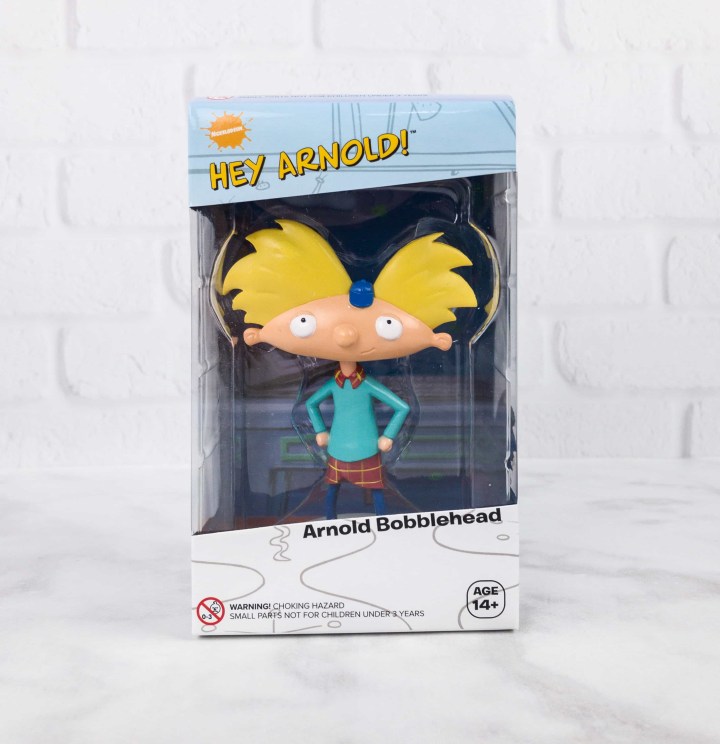 Hey Arnold! Bobblehead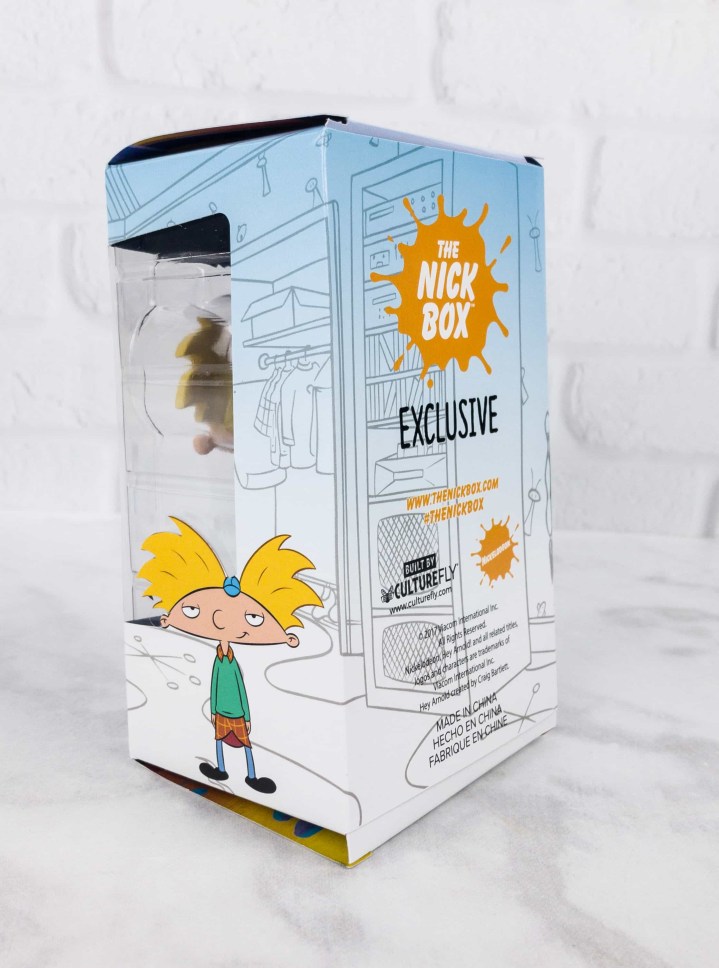 Exclusive to the box! If Nicktoons are your fandom, you really need this box.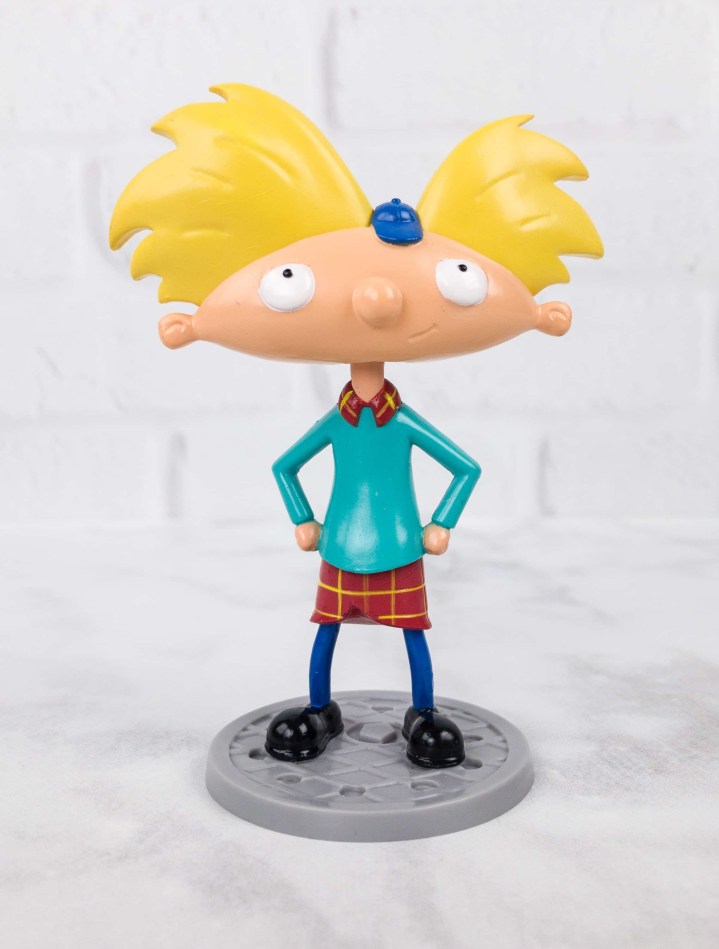 Arnold's wild hair does indeed bobble.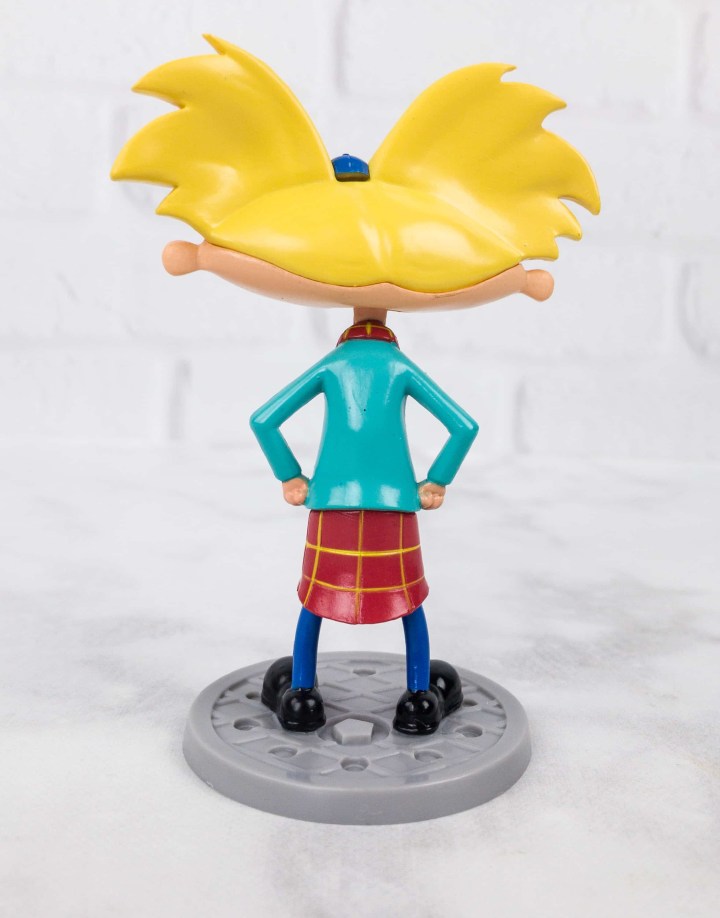 I like the base of the stand – right on the sewer cover.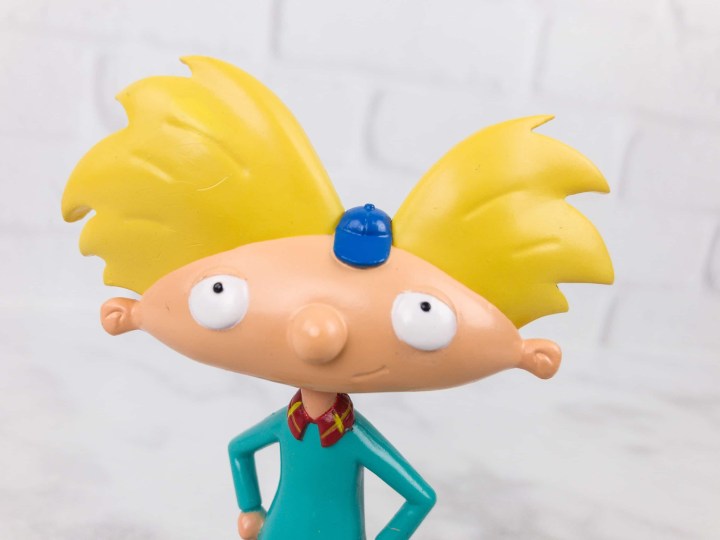 And his wee little hat! Nice figure – about 4″ tall.
TMNT Collectible Ice Cream Vinyl.
One of the thing about CultureFly boxes – even though everything is exclusive to the box, it all comes looking like it was packaged for retail. If you could bear to gift it (this is never leaving my hands) it's ready to go!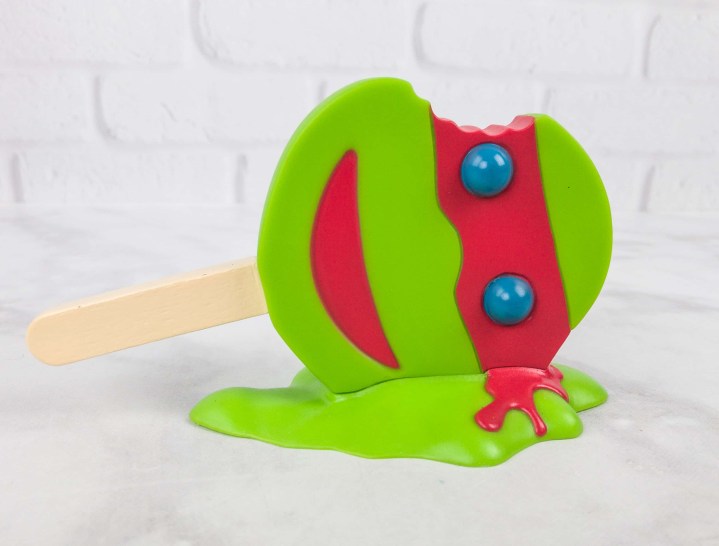 This melty ice cream bar desk/dresser accessory is everything. I miss these guys.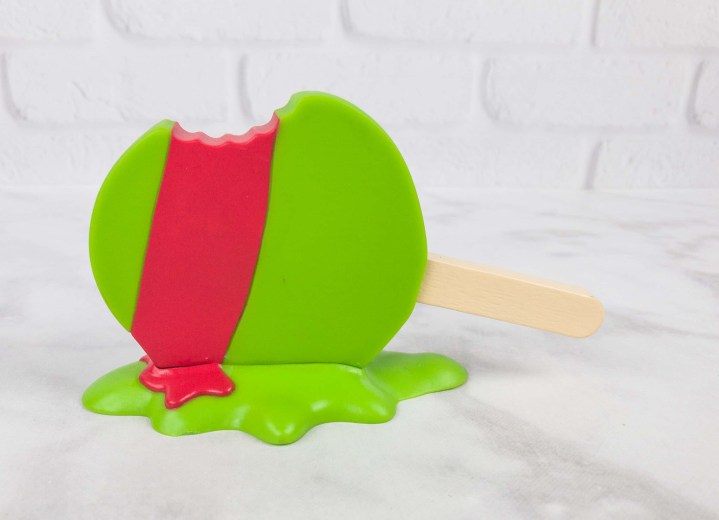 They ARE still around – but you have to get them from an ice cream truck (still!).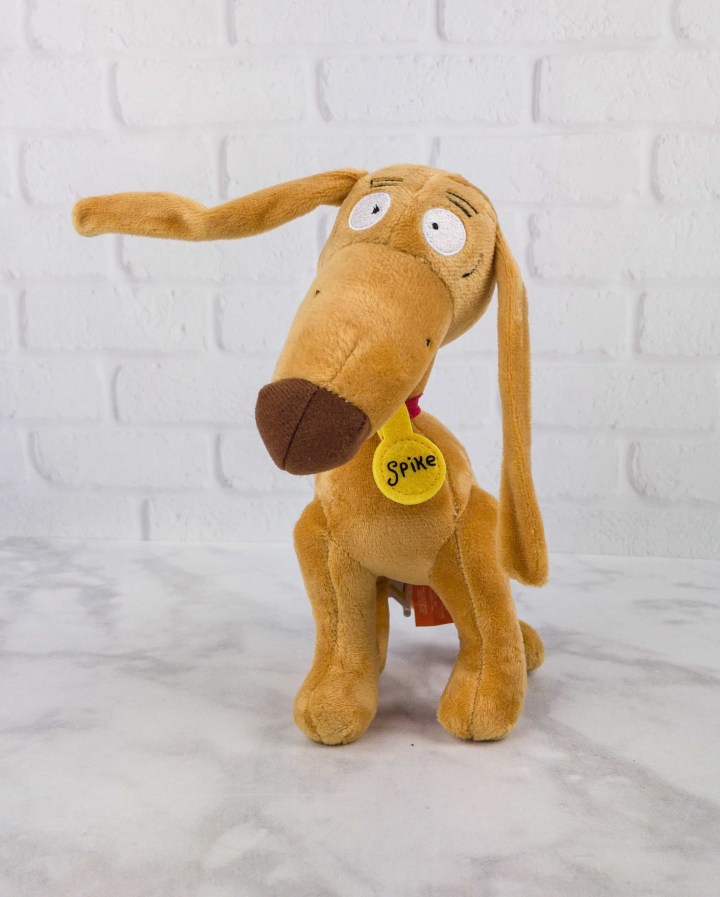 Spike Poseable Plush
Spike is posable – I love how you can create that animated movement look by moving his ears and tail. His listening for attacks on his babies.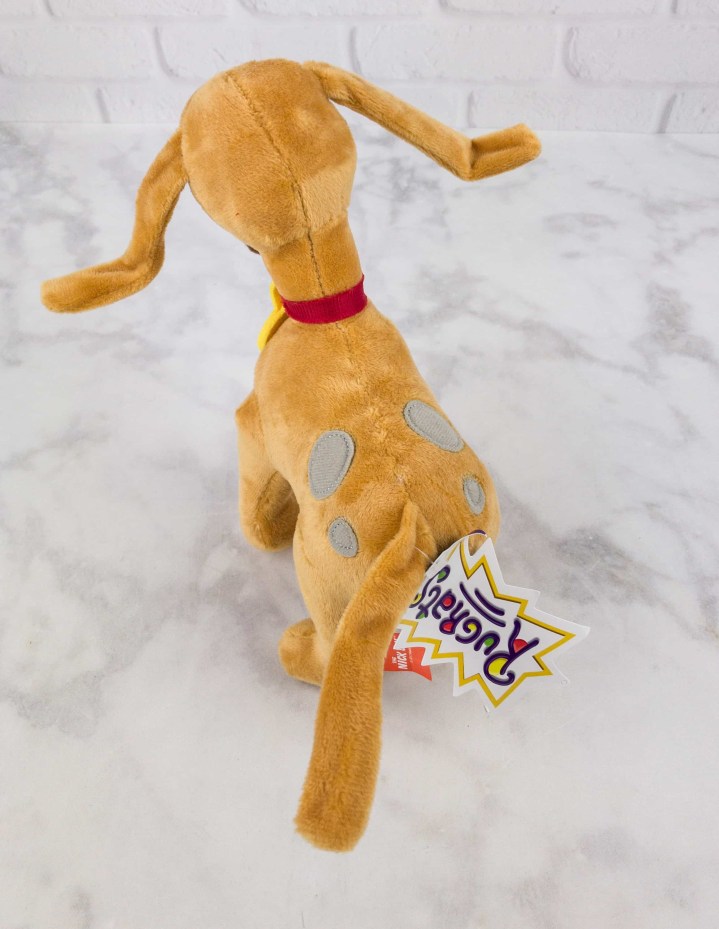 So cute!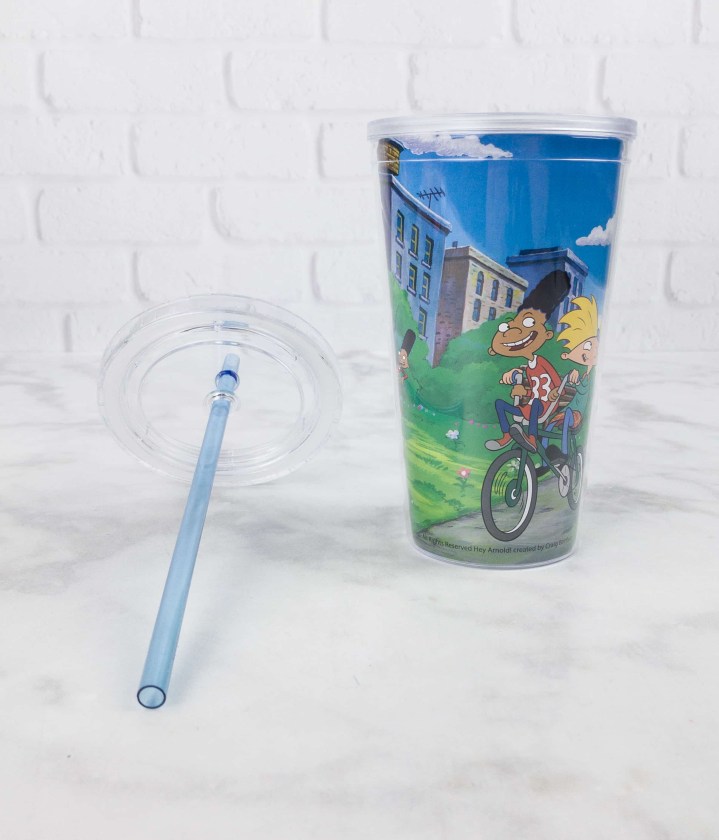 Hey Arnold! Tumbler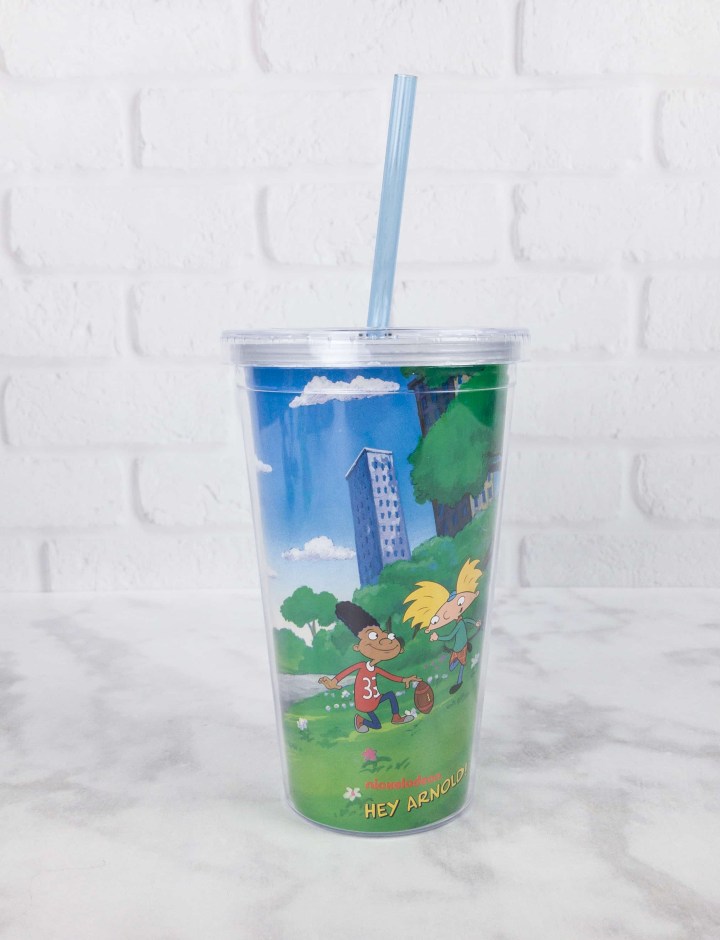 Some summer fun with Gerald and Arnold – echoing the other items in the box.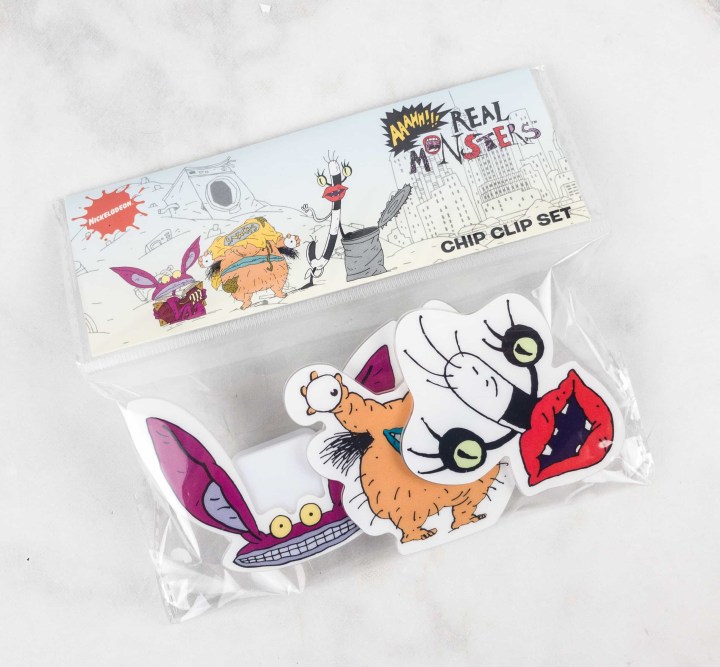 Aaahh!!! Real Monsters Chip Clips
These chip clips are fun – and have great utility. I think they are hilarious closing up a bag of snacks.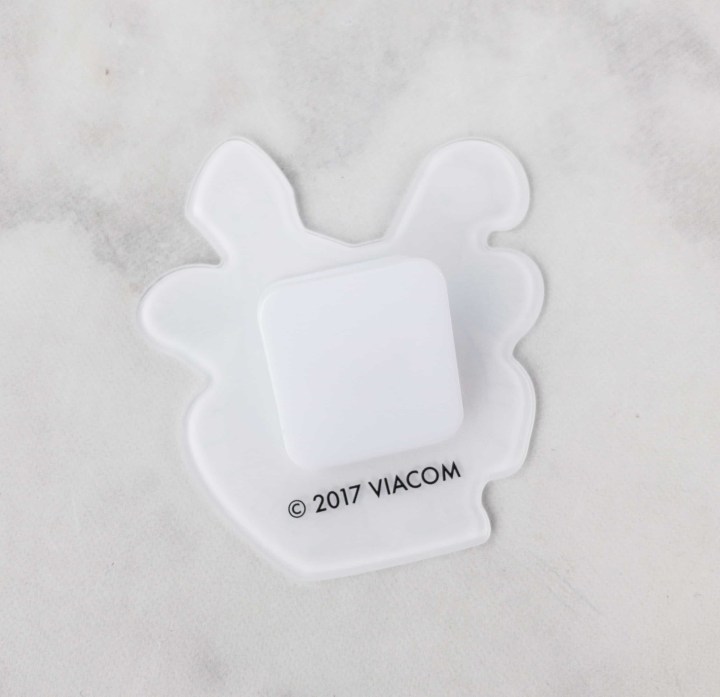 They operate easily, too.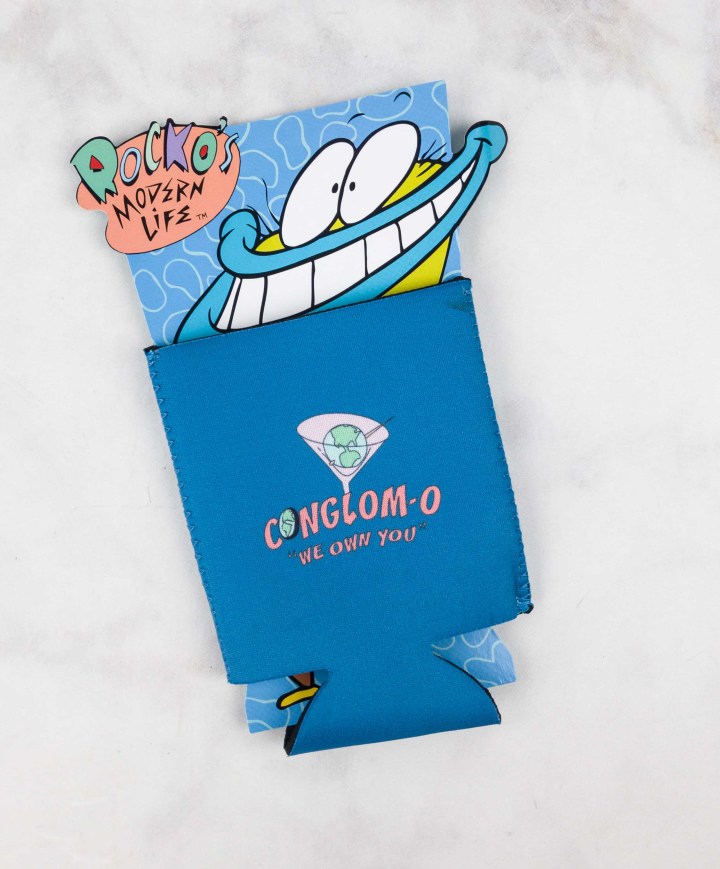 Conglom-O Koozie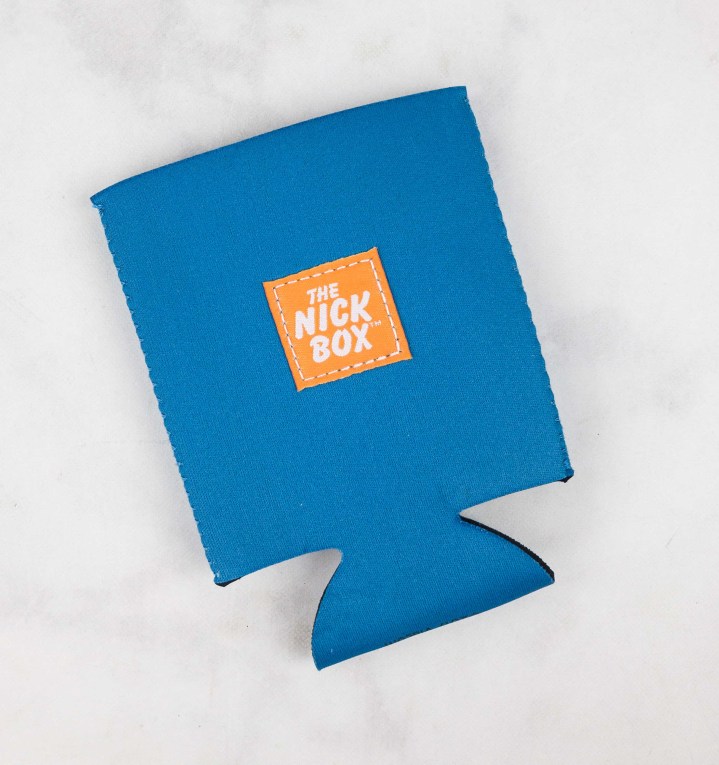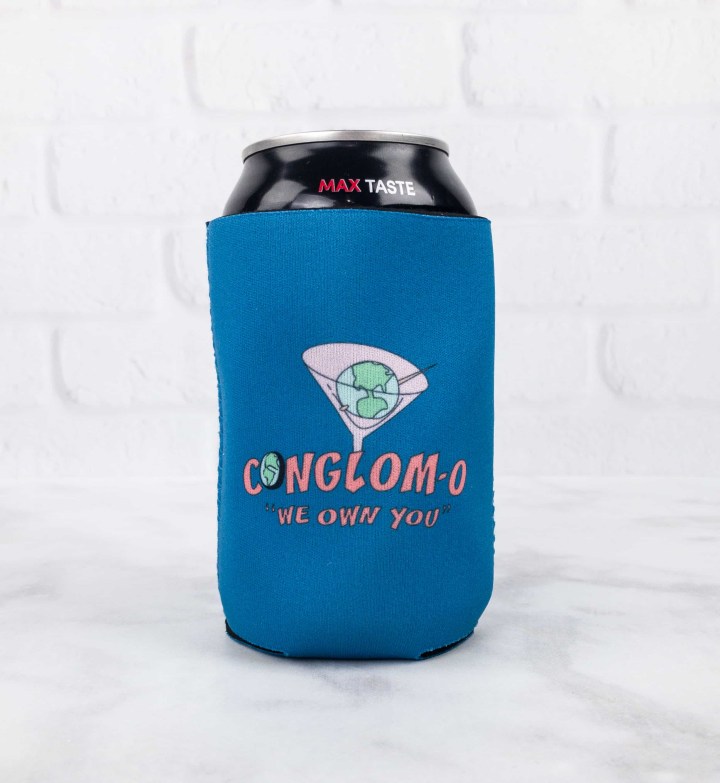 Rocko's Modern Life Conglom-o koozie – reminding you exactly who they own.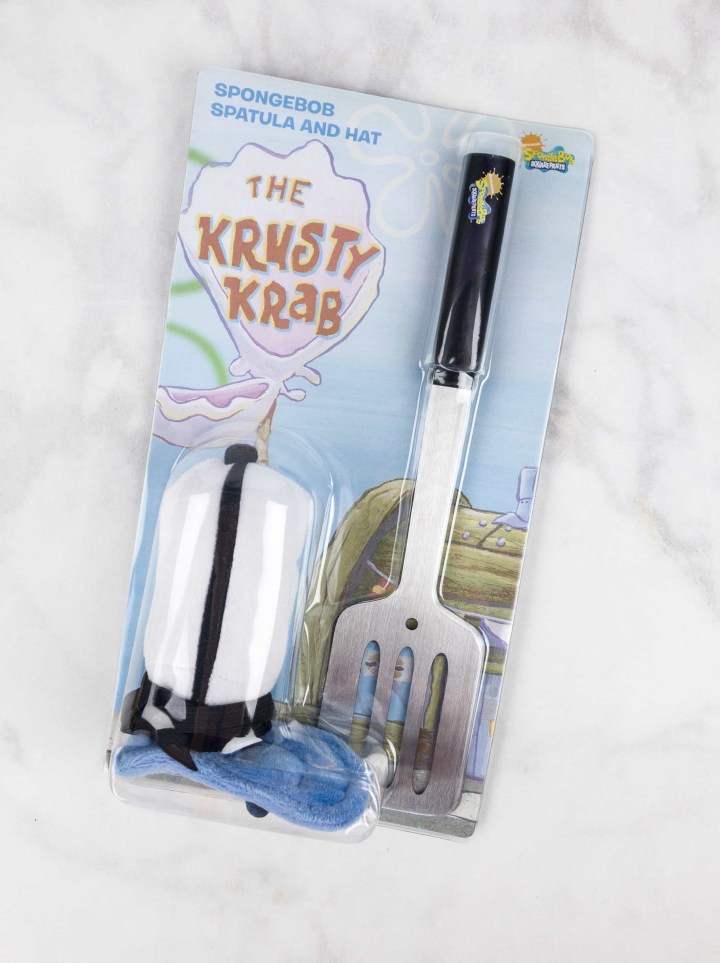 Spongebob Hat & Spatula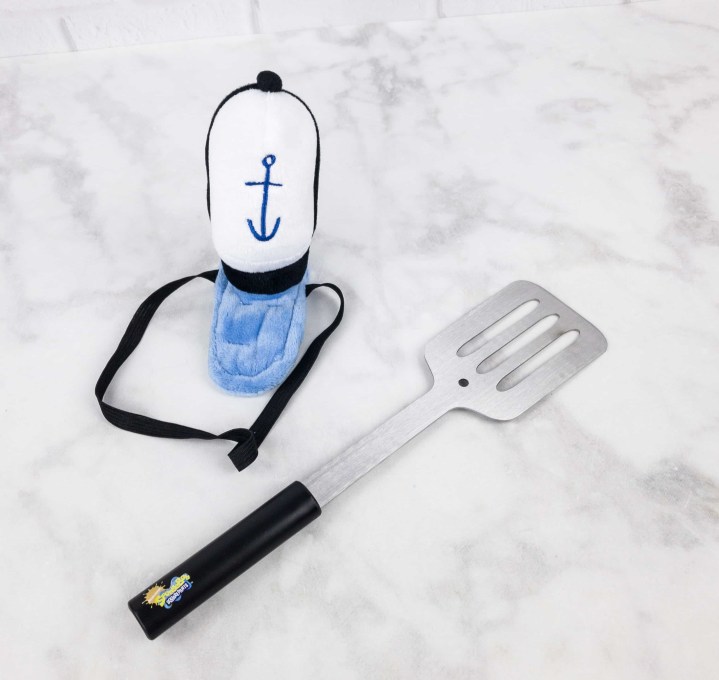 There seems to be a cosplay item in every box – the perfect way to relive the best of Nick!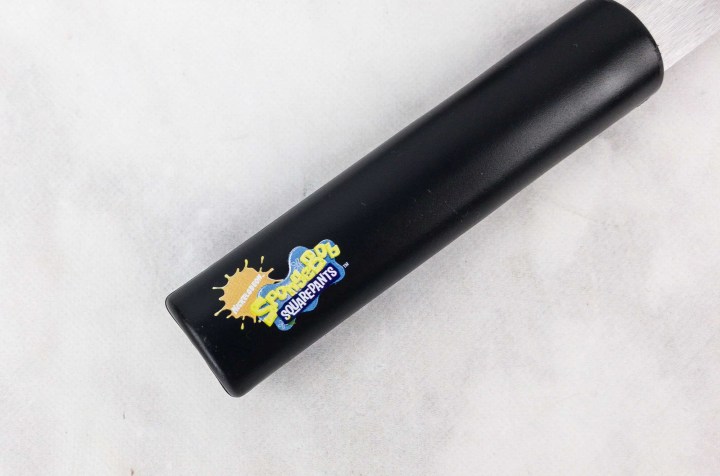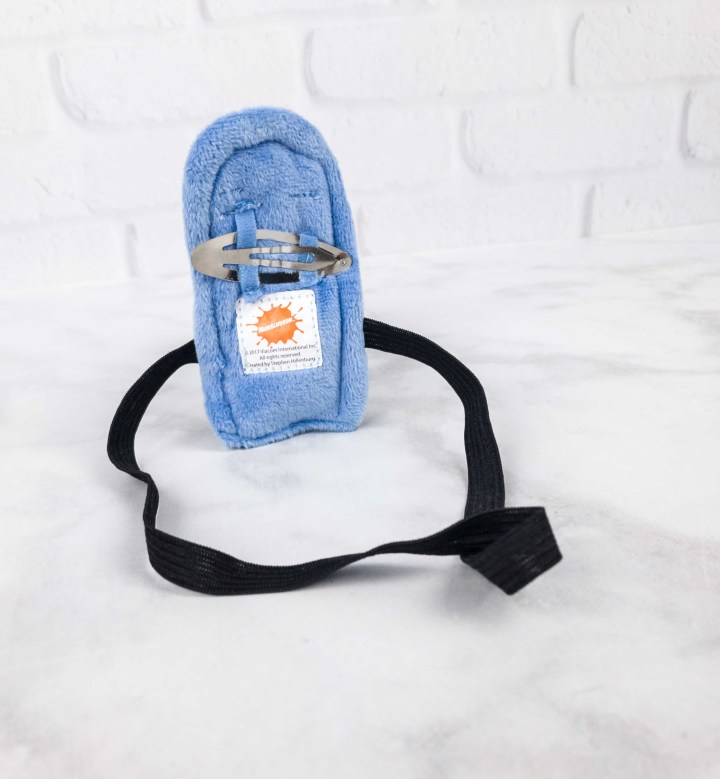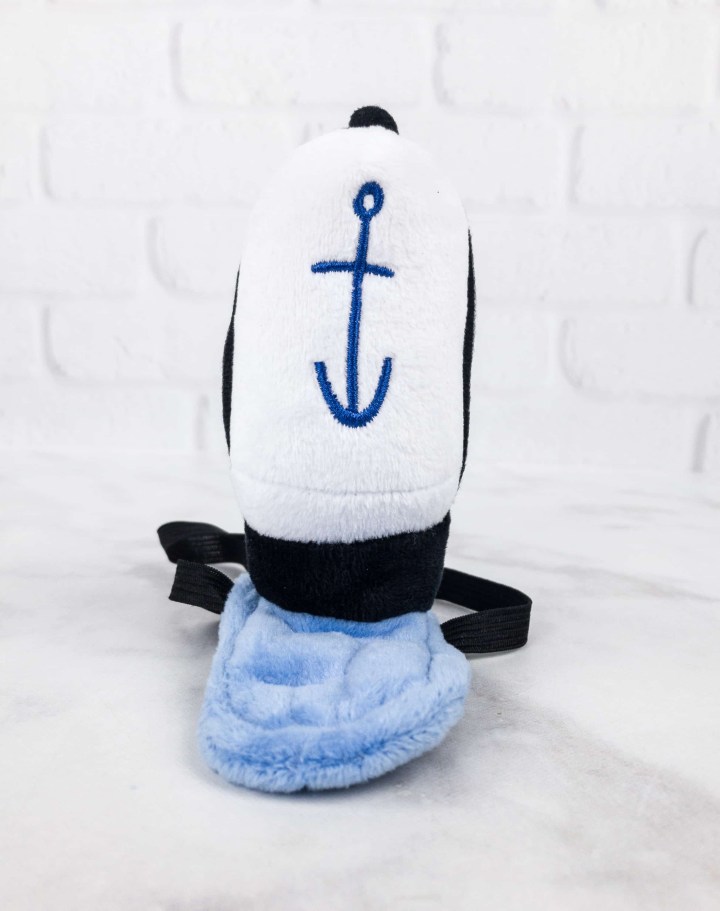 You too will look just like Krusty Krab when you don the hat and wield the spatula!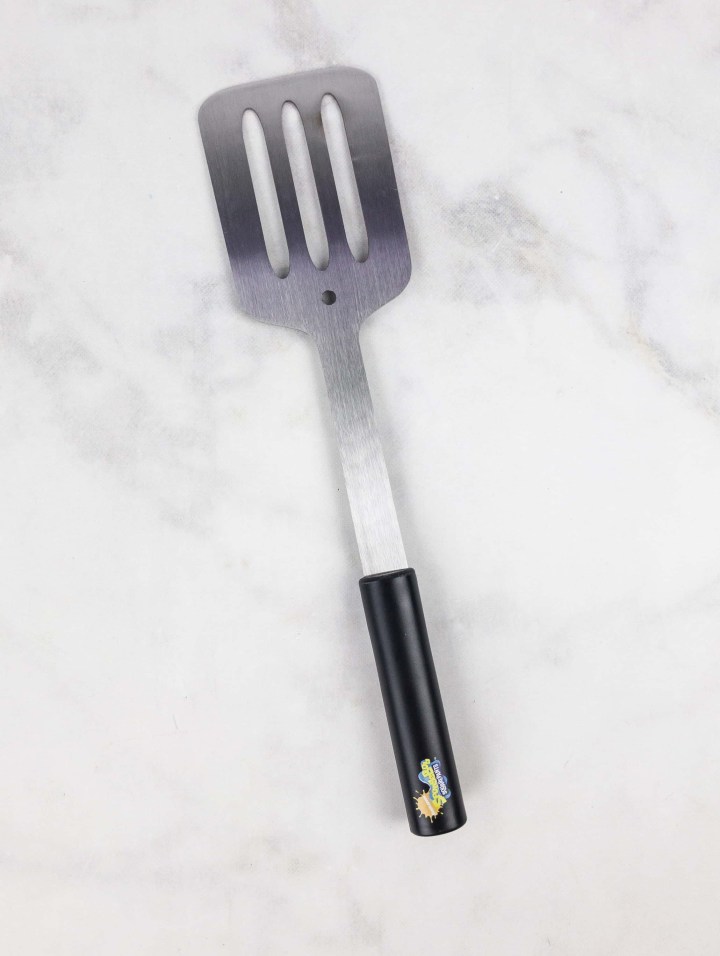 I'm so setting my kids up with this for their play kitchen.  It will be hilarious. Order up!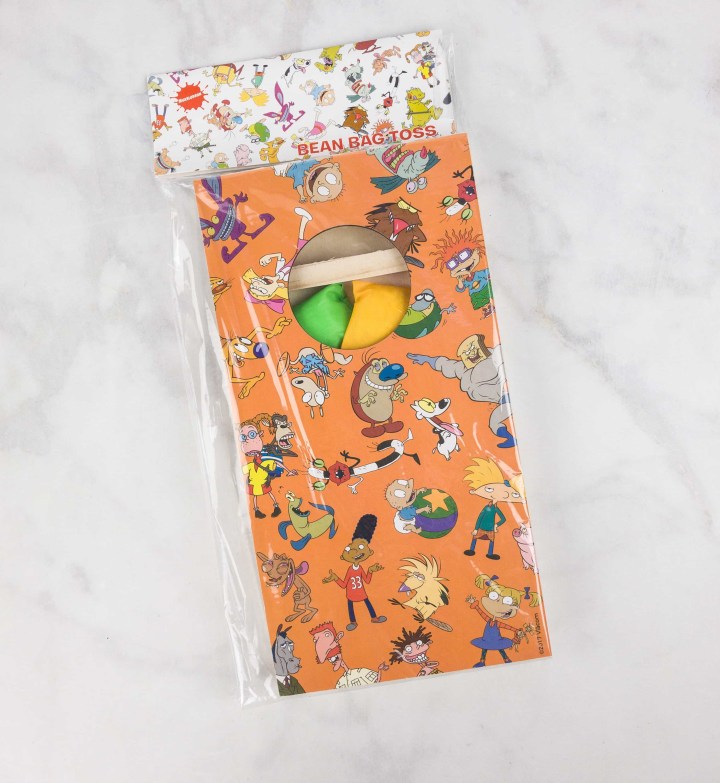 Mini Bean Bag Toss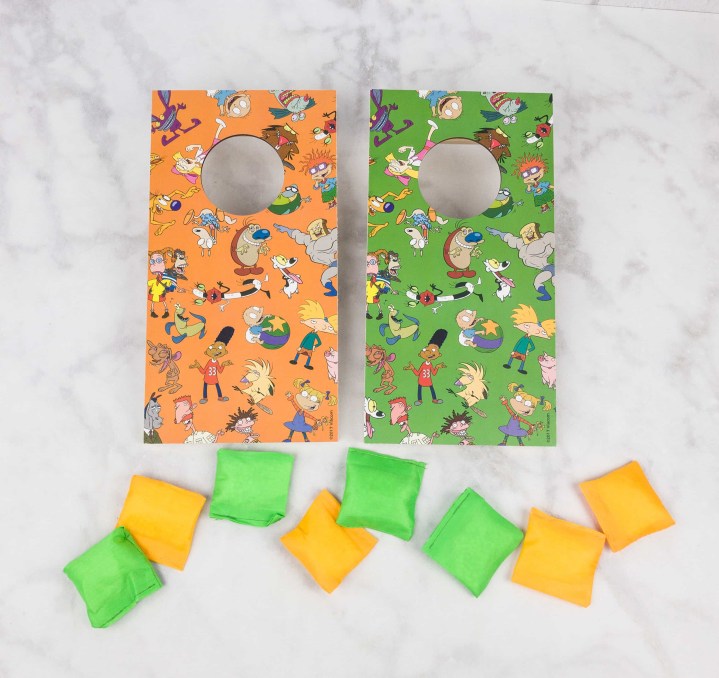 It's a cornhole game!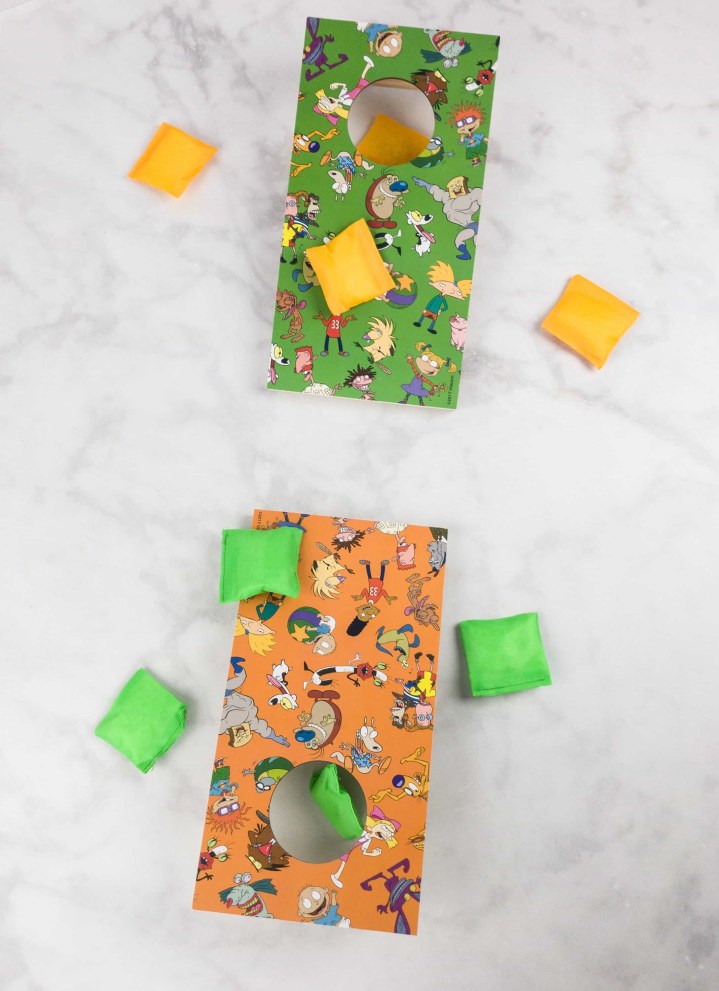 It comes with all the bags and the two stands to have a great game.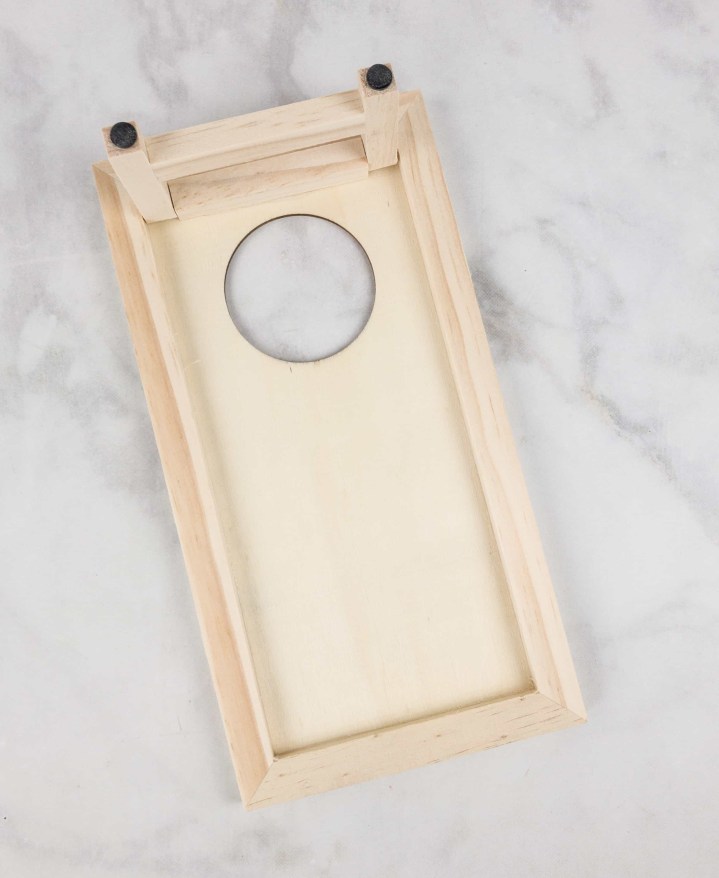 Because it folds down you can store this easily and bring it back out for fun any time.
This subscription is so ridiculously jam-packed, I don't know how they do it. I'm always a fan of fun, usable items, and it seems that CultureFly really knows how to pack a box full of items we'll use – and items we'll play with and/or display! My fave is easily the ice cream bar – but the shirt and beanbag toss are close seconds!