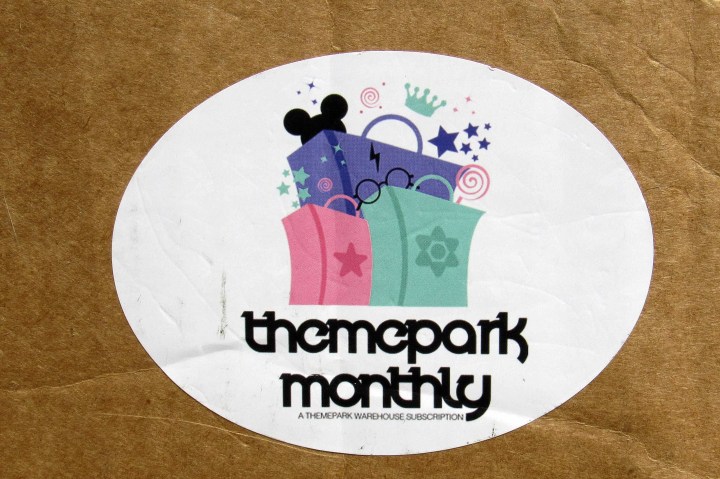 Themepark Monthly, run by Themepark Warehouse,  offers a multitude of monthly subscription box services that feature authentic souvenirs and snacks from Walt Disney World and The Wizarding World of Harry Potter at Universal Orlando. Select the Disney Merchandise Box, Disney Pin Subscription Box, Disney Park Snack Subscription Box, Themepark Celebration, Disney Mug Subscription Box or Wizarding World of Harry Potter Wands. Further customization such as gender, age, and size of the box is available for most monthly subscription box services. It's time to bring a little magic to your door! Subscription starts at $8.95 per month.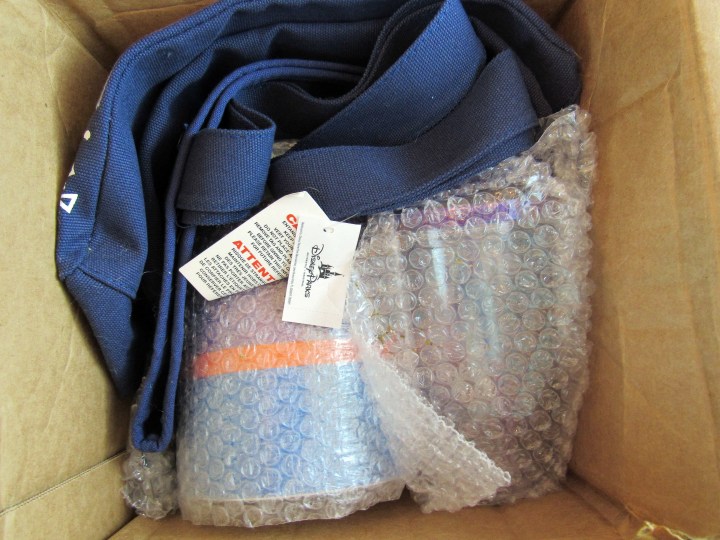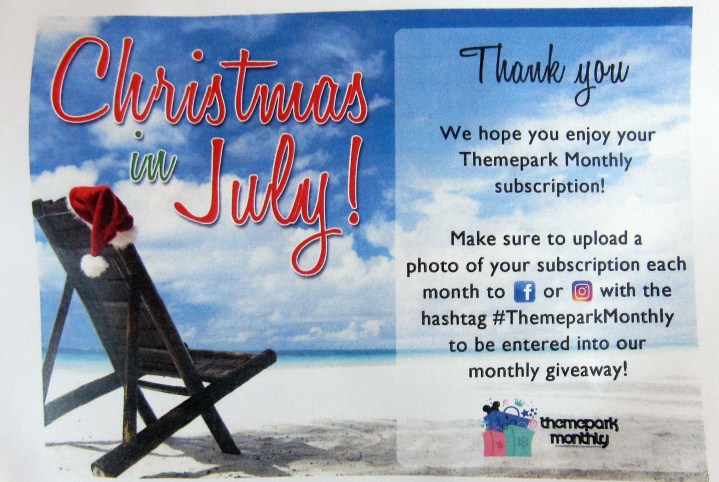 The July theme is "Christmas in July." I love Christmas and can't wait to see what is inside the box.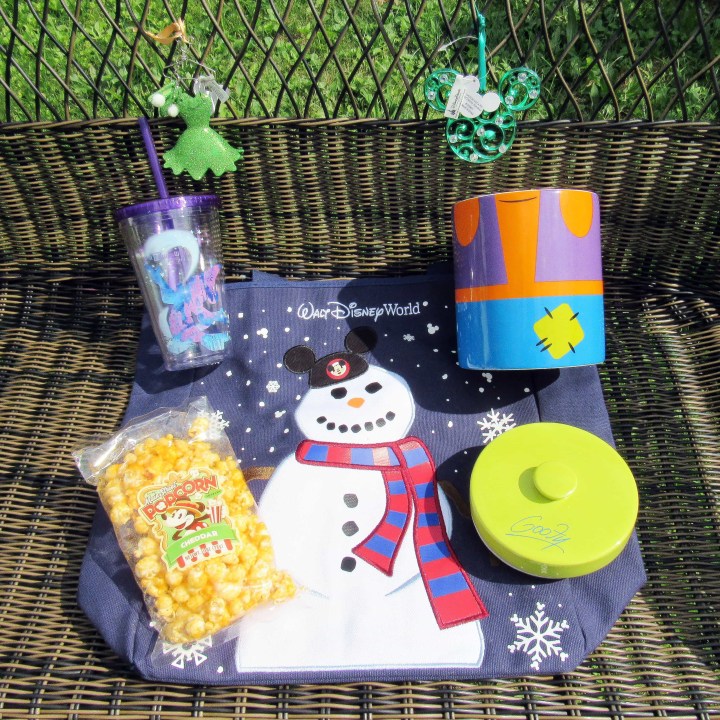 Here are the items in the July Themepark Monthly Themepark Magic Edition. This review is for the Themepark Magic Edition which offers 3-5 authentic Disney items for $49.95 plus shipping which cost me $10.71. I further customized the box by gender – female, recipient – adult, age- all ages.
Please Note: I used Disneypark tag prices for the prices listed in the review. I linked to a couple of  Disneypark shopper services that offer the items at a premium price.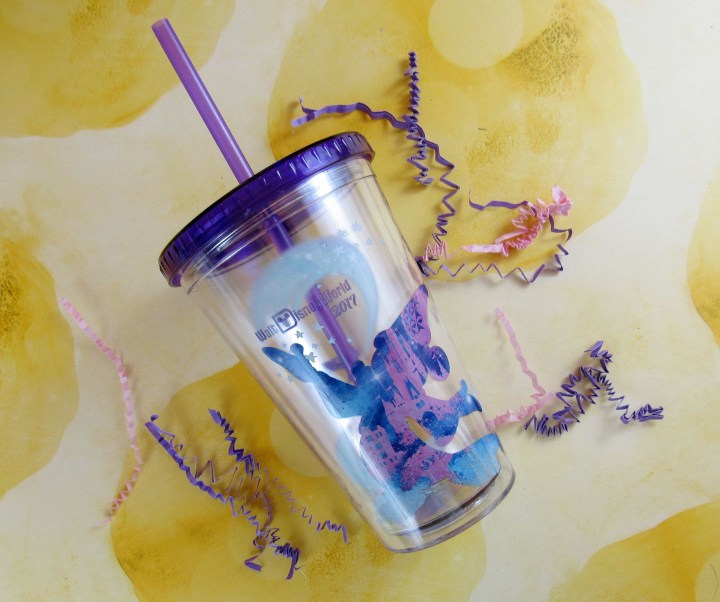 I loved the colors of the Disney Parks Sorcerer Mickey 2017  16 oz Tumbler ($17.99). The Tower of Terror, Tree of Life, Cinderella Castle, and Spaceship Earth are pictured inside Sorcerer Mickey.
I wasn't expecting a 2017 item!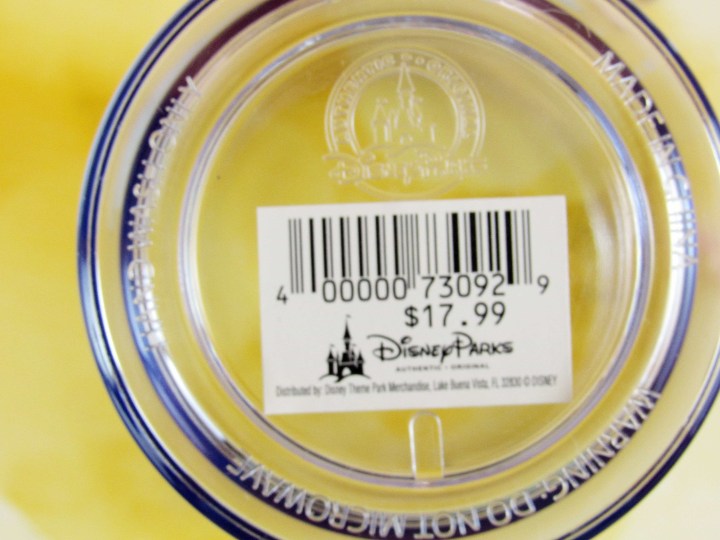 The cup is handwash only and not microwave safe. I will be dreaming of Disney World as I sip my beverage.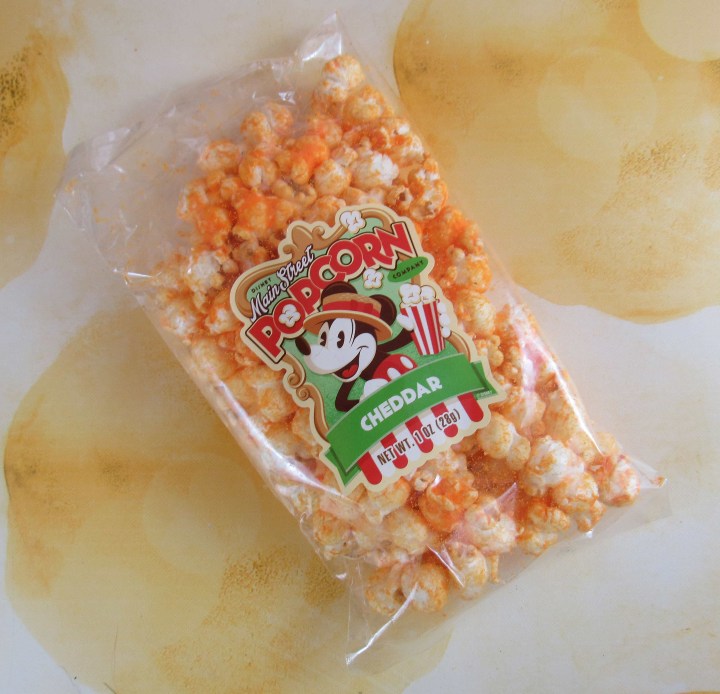 The boys were excited to receive the Disney Parks Main Street Cheddar Popcorn (1 oz). It reminded them of visiting Walt Disney World which prompted them to talk about their favorite snacks there.
It brought a little Disney magic into our lives through food and memories.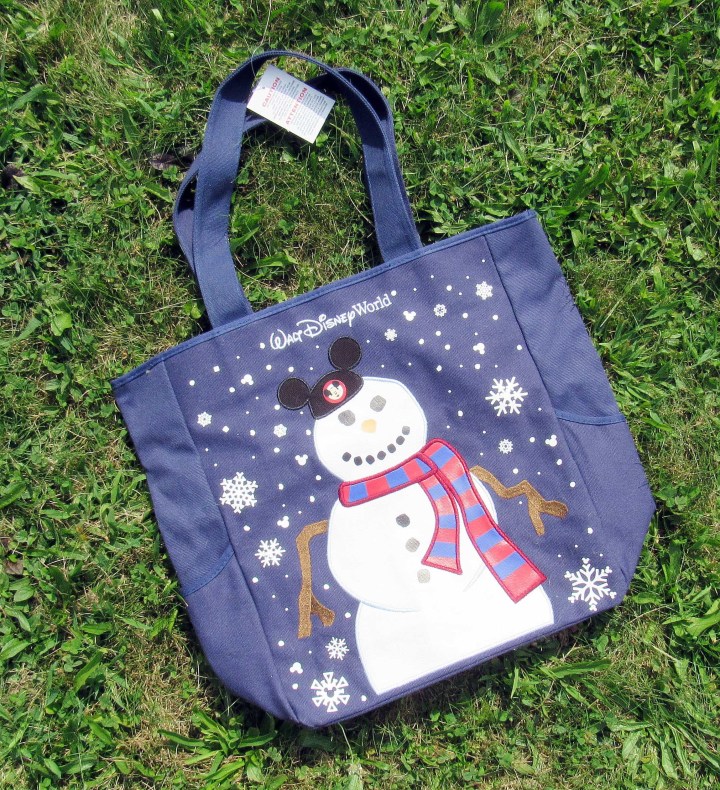 I felt Christmas in the air as I looked at smiling snowman wearing Mickey ears on the Disney Parks Walt Disney World Holiday Snowman Tote Bag.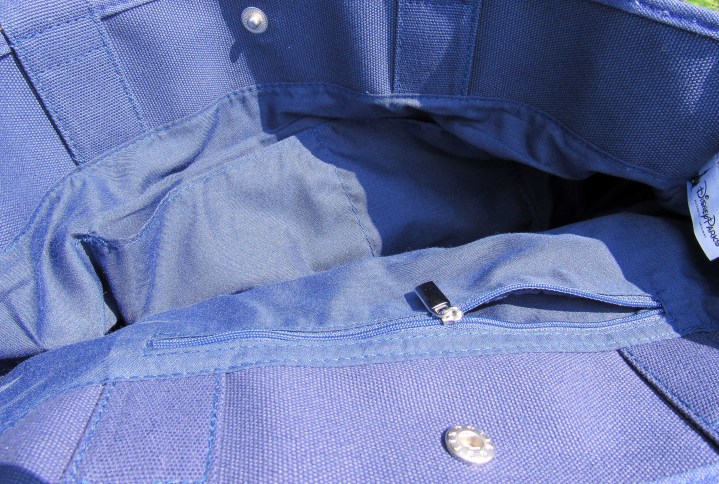 The hardy tote has three interior pockets.
A Disney Park tag is also located inside the tote.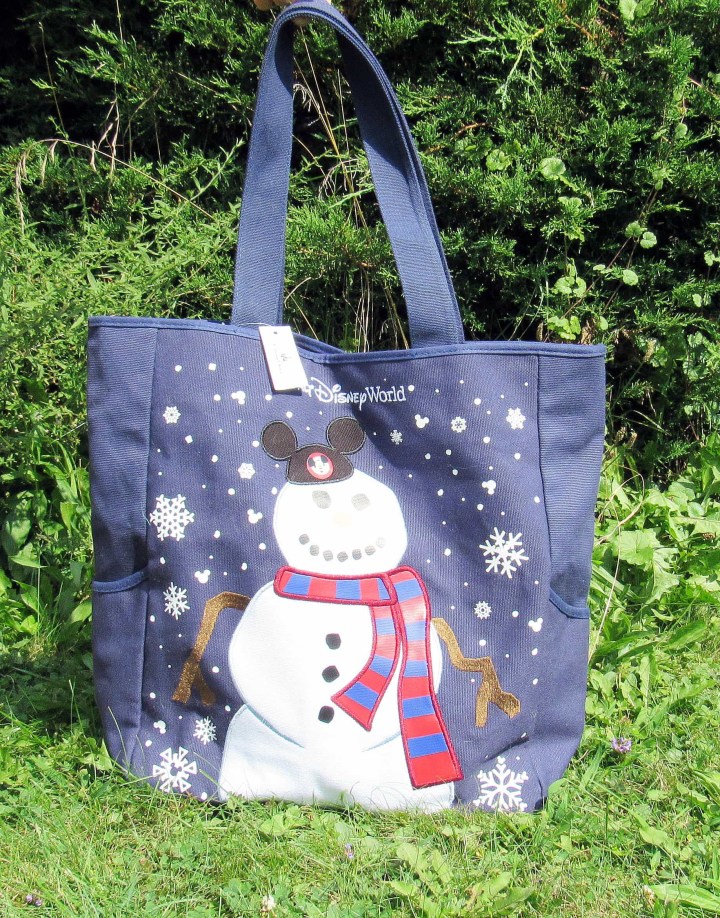 Each side has an outside pocket. I was able to fit two 1-gallon milk containers in the tote. I will be using the tote to carry groceries.
The Disneyparks Goofy Canister ($19.99) is perfect to hold holiday cookies. Whom am I kidding? It can hold delicious cookies anytime of the year! My eight year old wants to put it in his room because he loves the colors and is a Goof Troop fan.
The ceramic container is part of the Mickey Mouse and Friends Colorful Kitchen Collection.
I can't believe we received two ornaments! The first ornament is Disneypark Tinkerbell Costume on a Hanger ($22.99). Her green outfit is full of sparkles.
A beautiful satin hanger is provided.
A storm was rolling in which is why you do not see her adorable shoes in the picture. It was quite windy when I took the picture.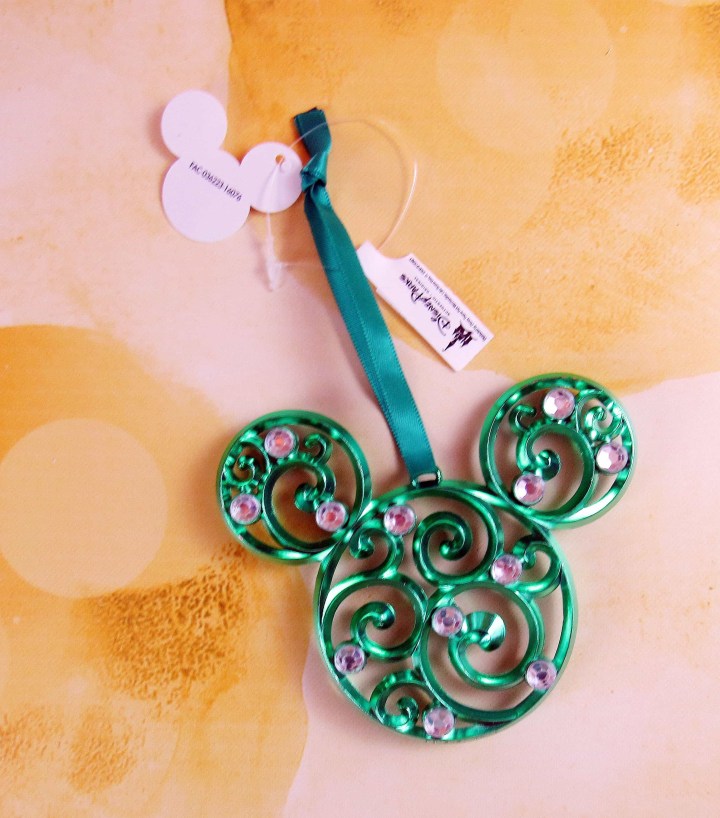 The Disneypark Mickey Mouse Filigree Ornament ($16.99) is absolutely gorgeous. It is part of the Disney Bohemian Holiday Collection.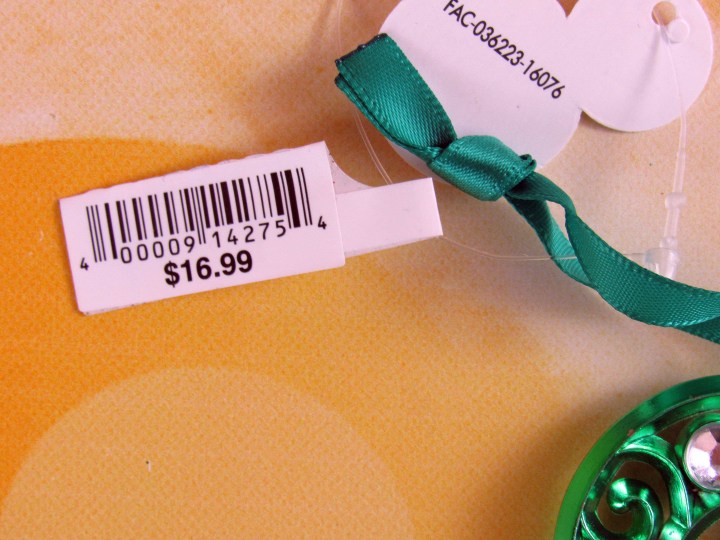 I'm in love with the green color and white gem accents.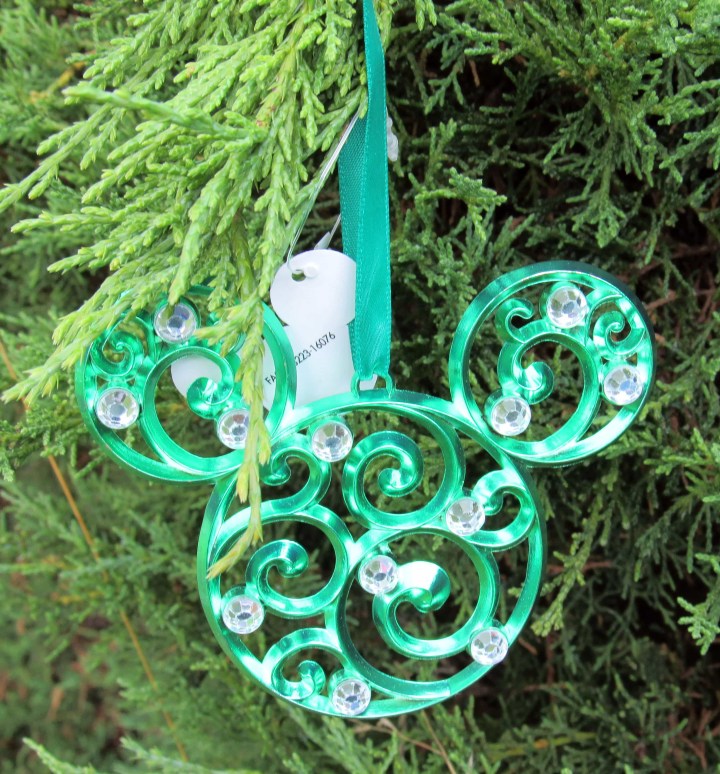 I wonder what the neighbors will think if I keep the ornaments on my shrub? I'm ready to celebrate Christmas now!
I loved my Christmas in July Themepark Monthly Box. Every item in the box was an authentic Disney park item and arrived intact. The family enjoyed unboxing it with me and discussing memories from our trip to Walt Disney World. It brought the Disney magic to us!