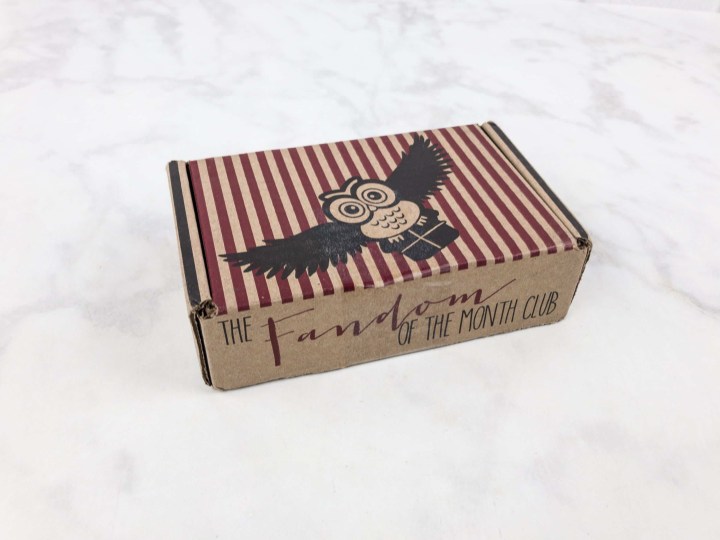 Fandom of the Month is a subscription that sends 3-4 geeky fandom themed jewelry pieces each month. It's $13 per month + shipping, which makes it an excellent geeky value.
All the items are neatly wrapped inside green tissue paper.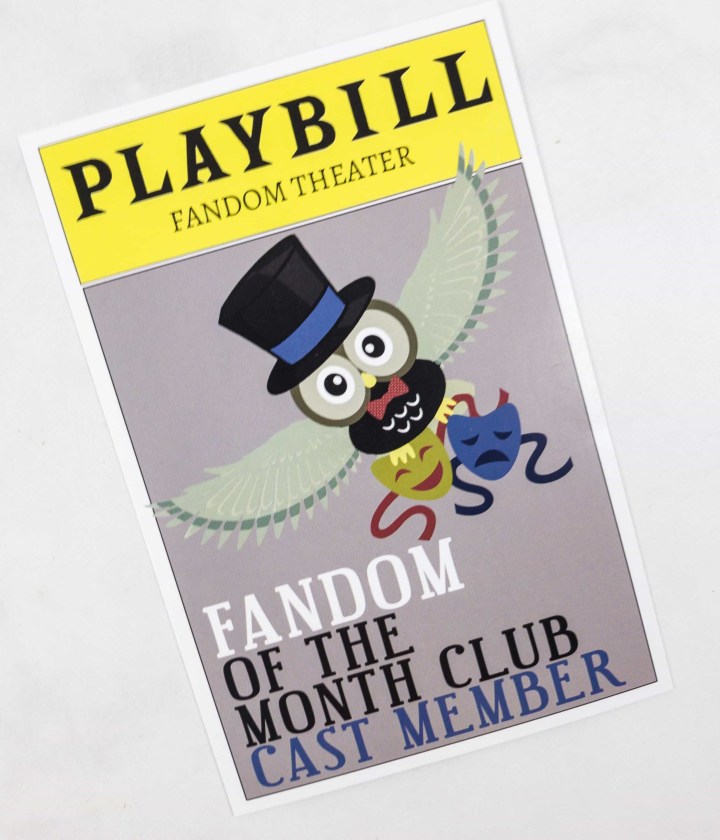 Fandom of the Month always has awesome info card designs. This month is all about the Broadway shows! I'm a cast member!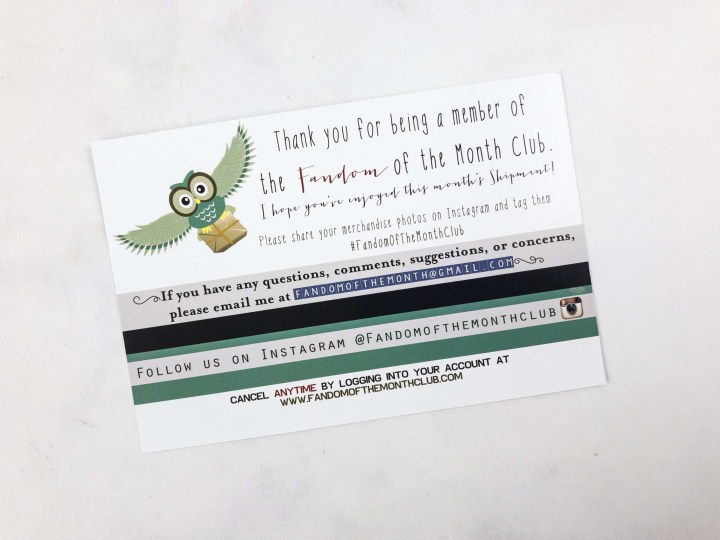 DEAL: Use coupon code NEWMEMBER to save $3 on your first box!
All the jewelry goodies this month! You'll have to forgive me – I don't know too much about Broadway. Once in a while you'll get a fandom that isn't your thing – and you can happily regift (this is currently in my bestie's gift pile!).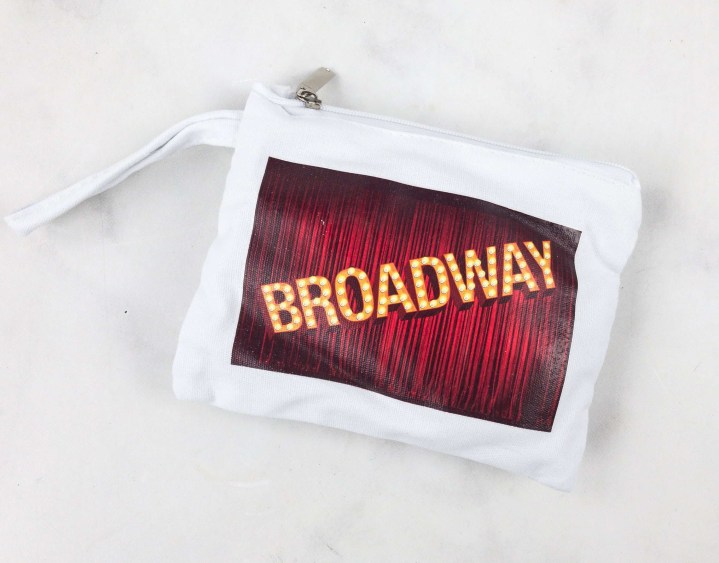 Custom-Printed Pouch. This is a cute printed pouch and I love these for keeping fandoms separate – it makes the pieces super easy to locate.
The pouch quality this month was top notch – deep dark printing that will last.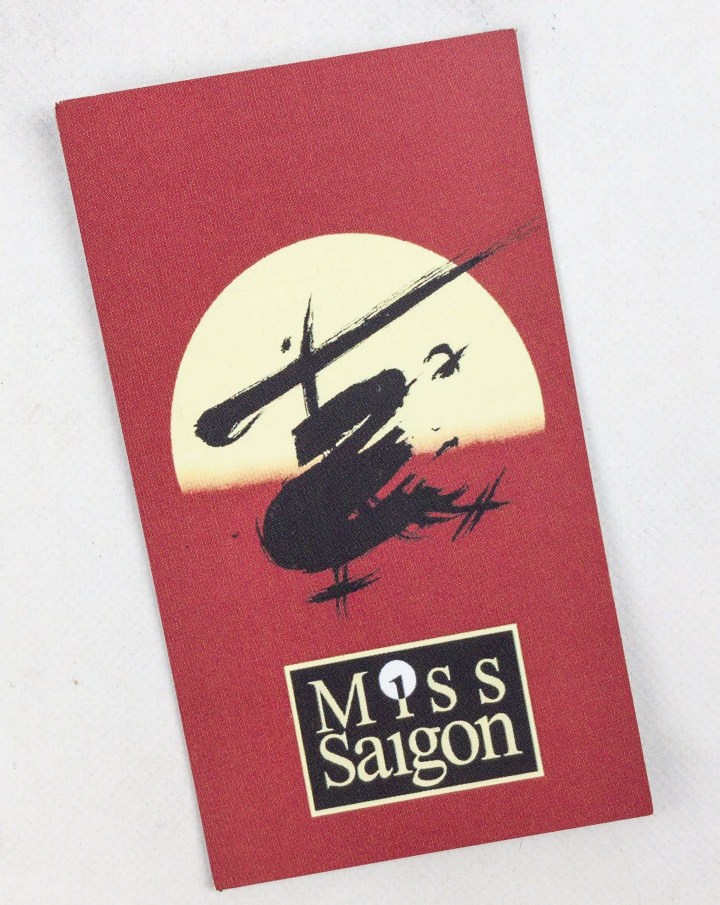 Miss Saigon Magnet: a thin magnet with the show's poster. This one is really long running but I hear it's worth it!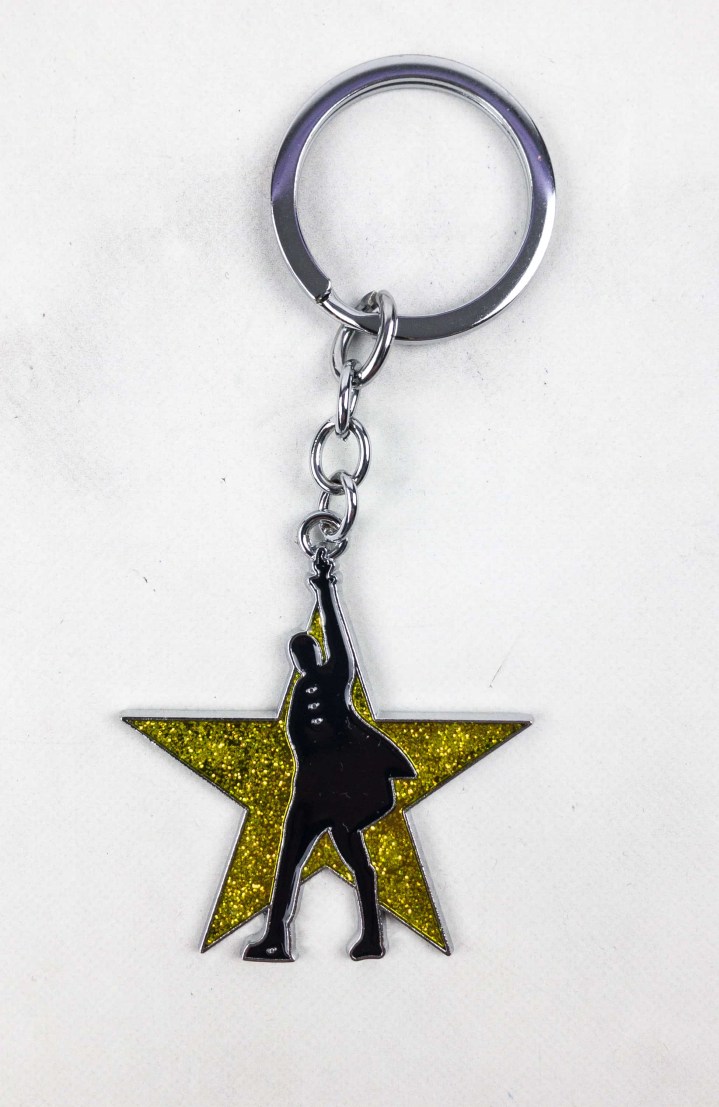 Hamilton Key Ring: A glittery star for Hamilton! While I would totally love to see this show, listening to a soundtrack doesn't do it for me. My bestie tried to explain, but my failure to comprehend is just part of my quirky charm.
Rise Up! Hey I can back rising up against an oppressive regime!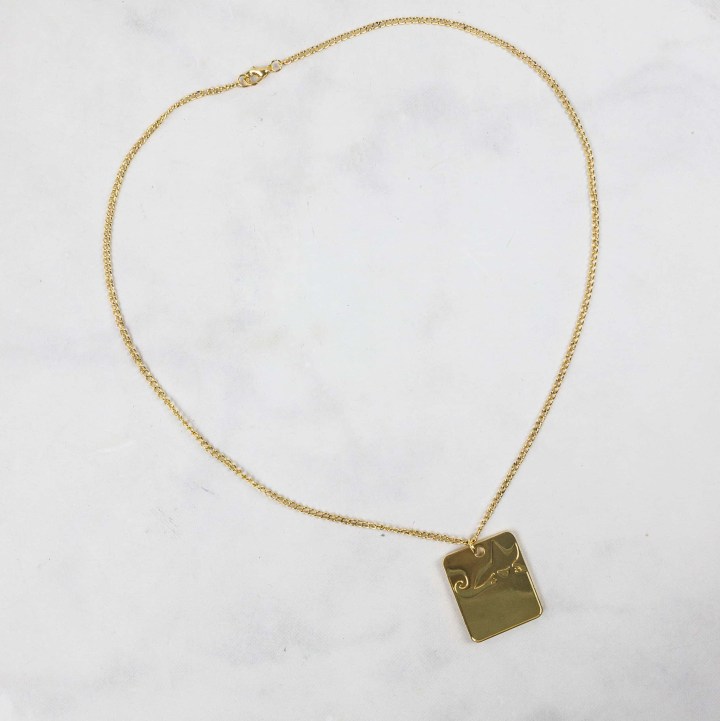 Wicked Necklace: I read Wicked when it first was released, and my best friend and I greedily devoured each subsequent novel. Now if you do a google search the book isn't even on the first page! :/
Reimaginings are pretty par for the course these days – but Maguire's version is magical and completely expert. Read it, and then I guess go to Broadway and watch the show!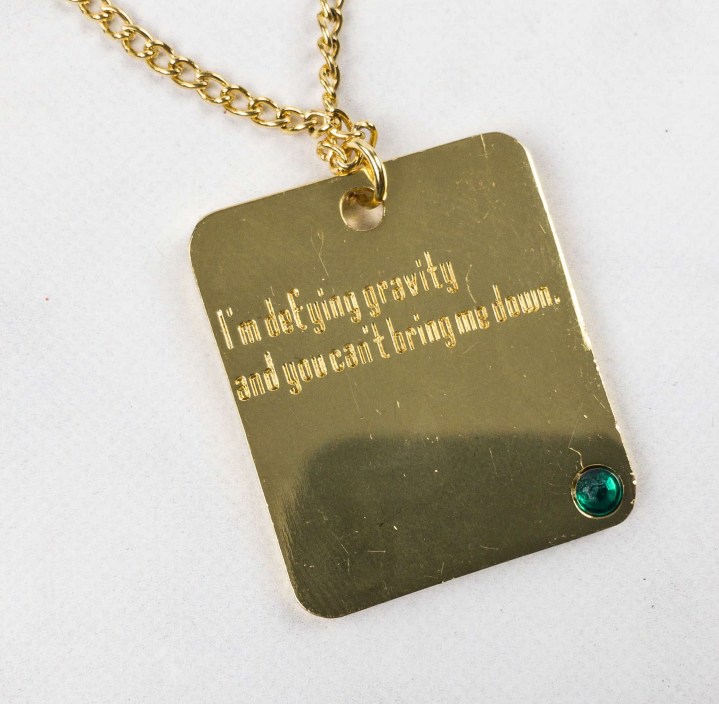 A little lyric from the Defying Gravity song. I like the little gem inset here. This is a great custom designed piece!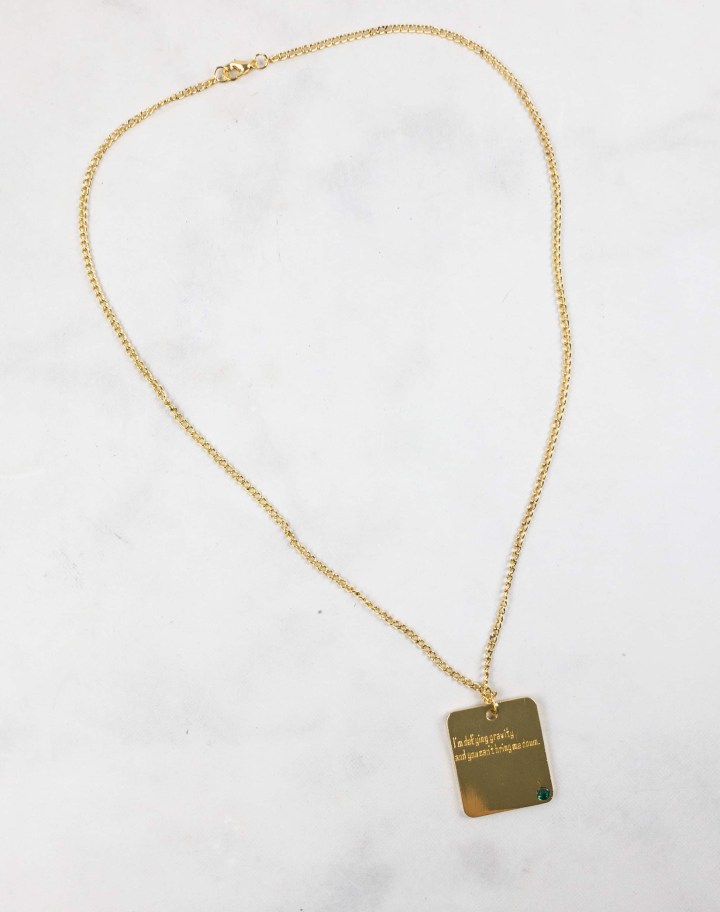 So fun to wear both ways. I'd call this the best piece in the box, but there's another amazing piece that takes the cake!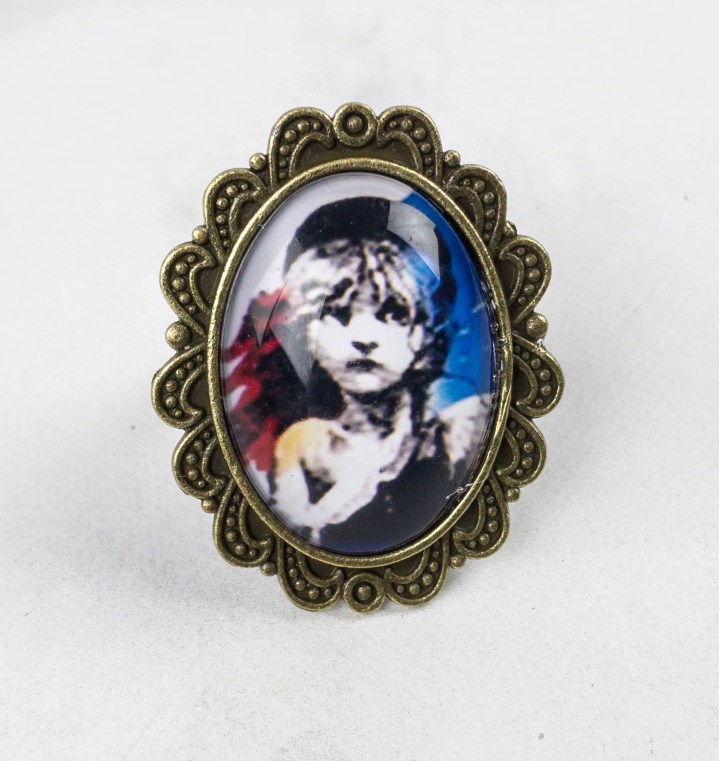 Les Miserables Vintage Ring: A little foofy ring with a Les Mis poster cabochon.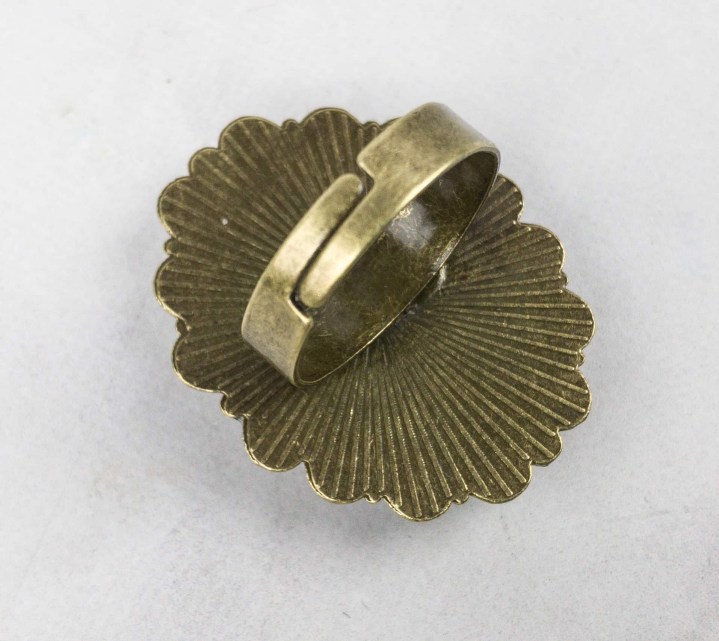 It's adjustable!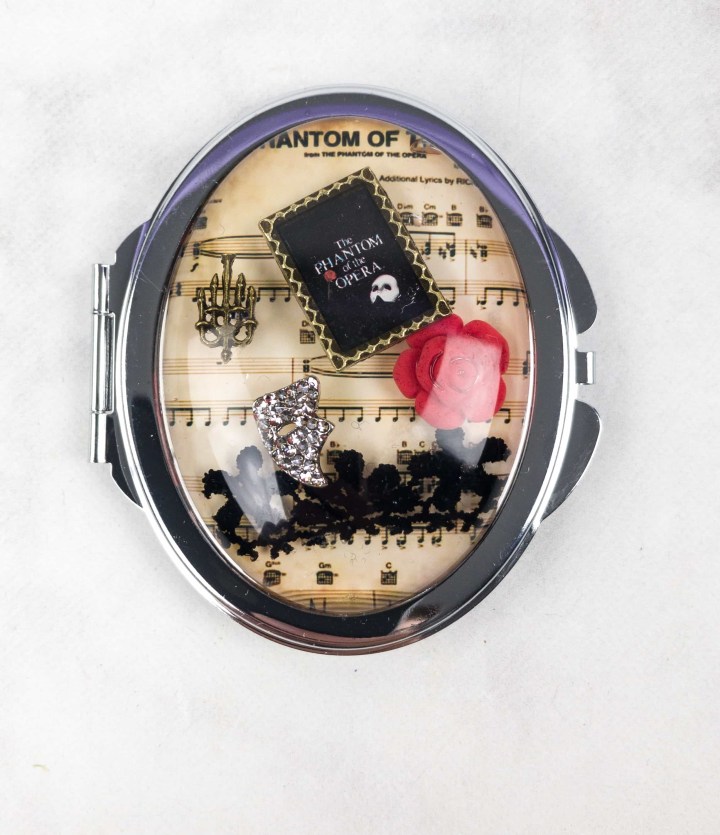 Phantom of the Opera Compact Mirror: Now this is one of the best designed pieces I've ever seen. It's a thick acrylic dome with lace, a rose, the mask, and the candelabra (along with a playbill) all inserted inside – on top of Phantom lyrics. I want to see this for every fandom, because it's amazing!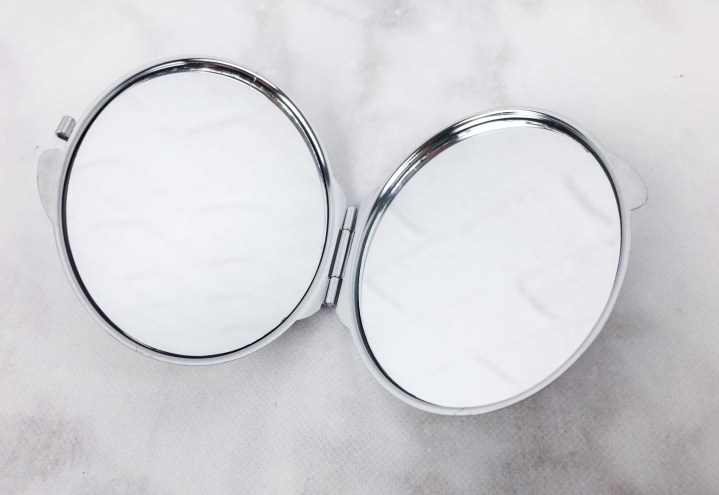 Inside there's a dual mirror.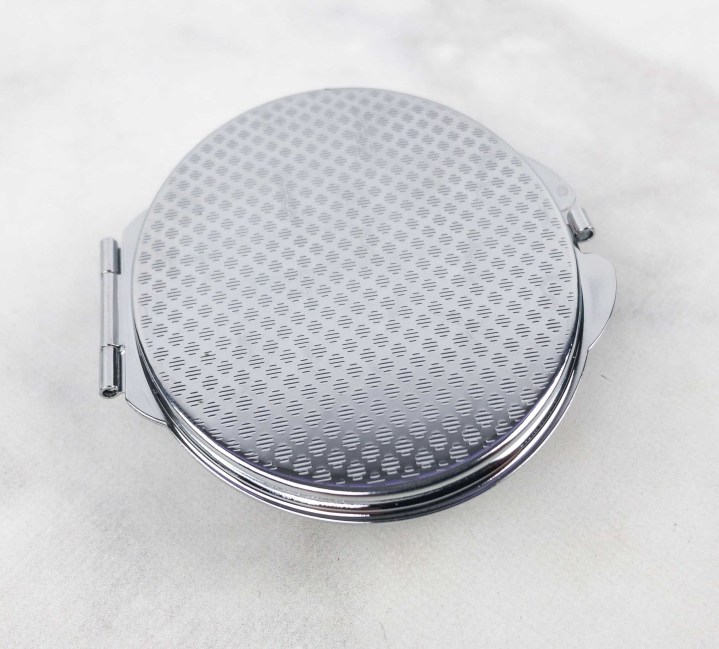 And the back!
I can completely admit that Broadway shows aren't my preferred artform, but the pieces that fandom made in tribute are really excellent. The Phantom compact & Wicked necklace are really amazing custom designed pieces, and the ring & keychain hit all the right notes!
Have you tried Fandom of the Month? What did you think of this month's box?