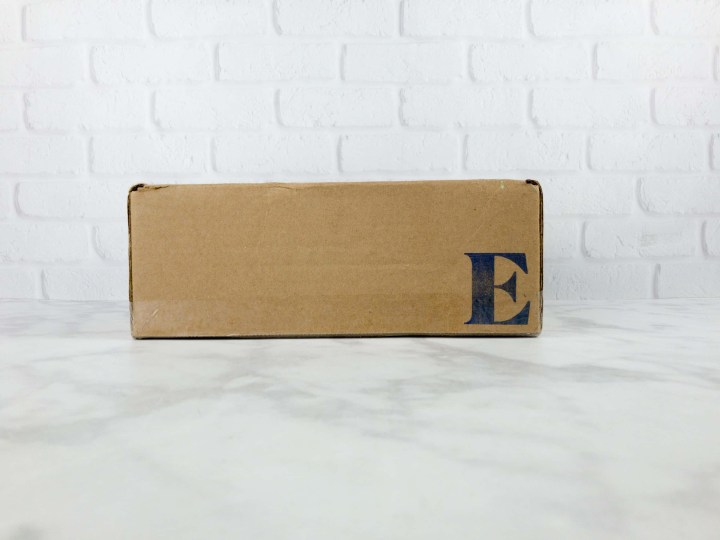 ENSOMA Box delivers a monthly subscription box filled with items that encourage you to be happy and have balance in life.
The box appears very plain from the exterior, marked only with a stamped "E," but the inside is very elegant.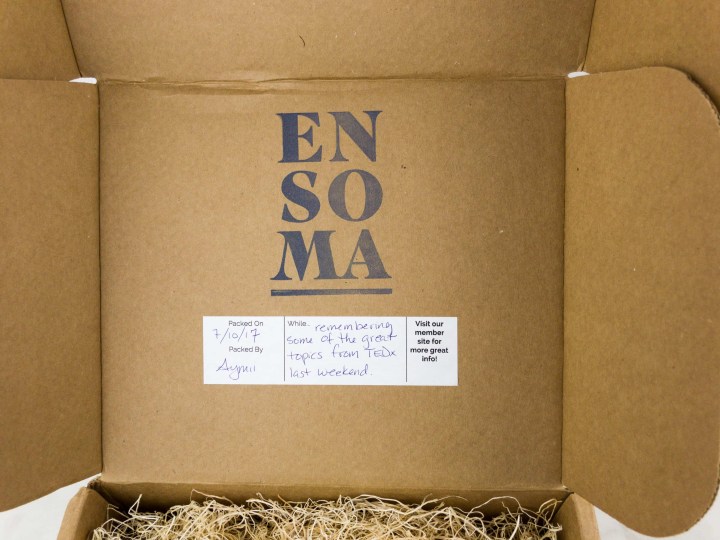 Every box has a little note from the person who packed it, adding a bit of a personal touch.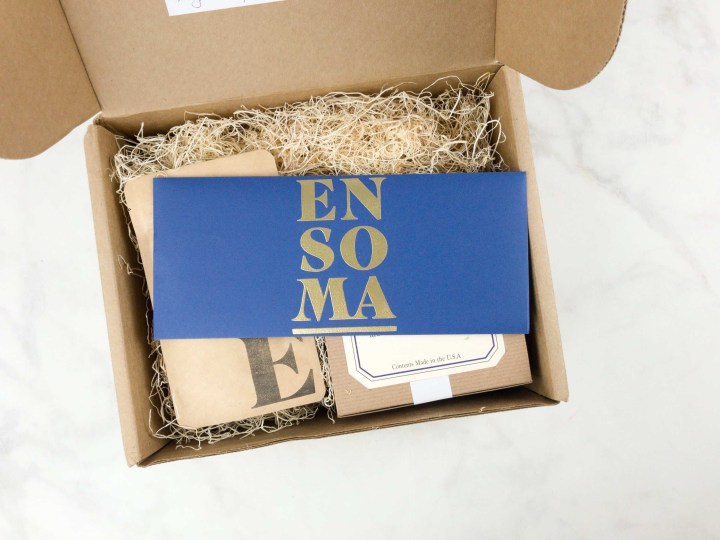 The contents are cushioned gently in wood straw, and lovely gilded enveloped greeted us as soon as we opened the box.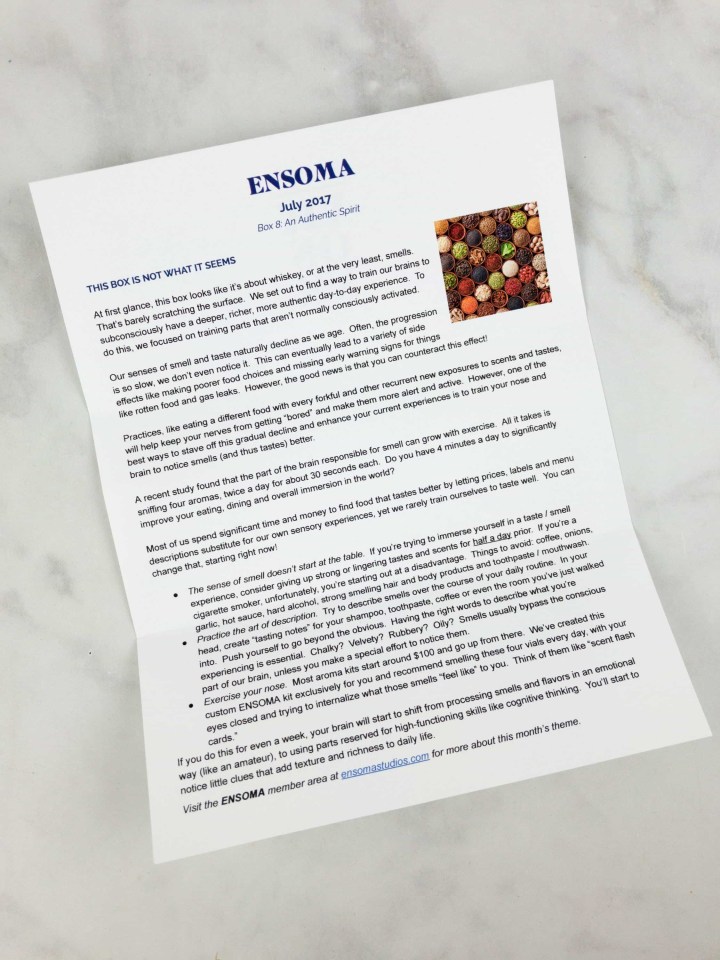 The theme for July 2017 is An Authentic Spirit. The goal of this month's box is to train and hone our sense of smell to better allow us to enjoy everyday pleasures of eating and drinking.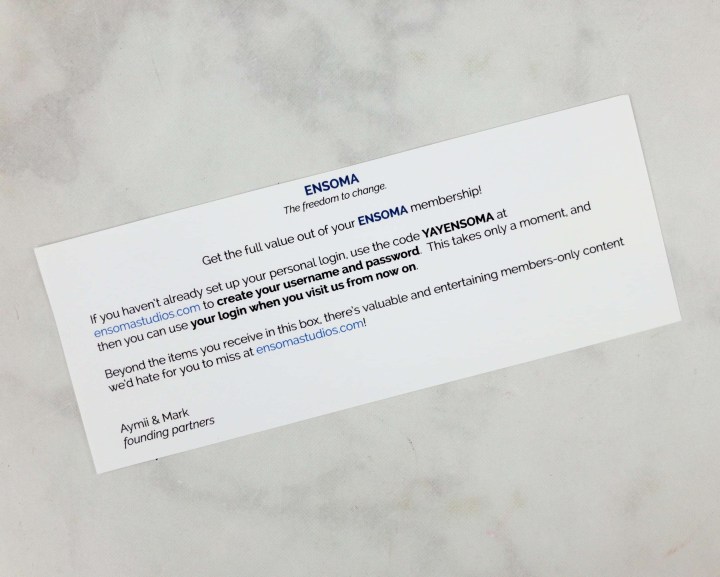 It contains a secret code granting access to ENSOMA's online resources.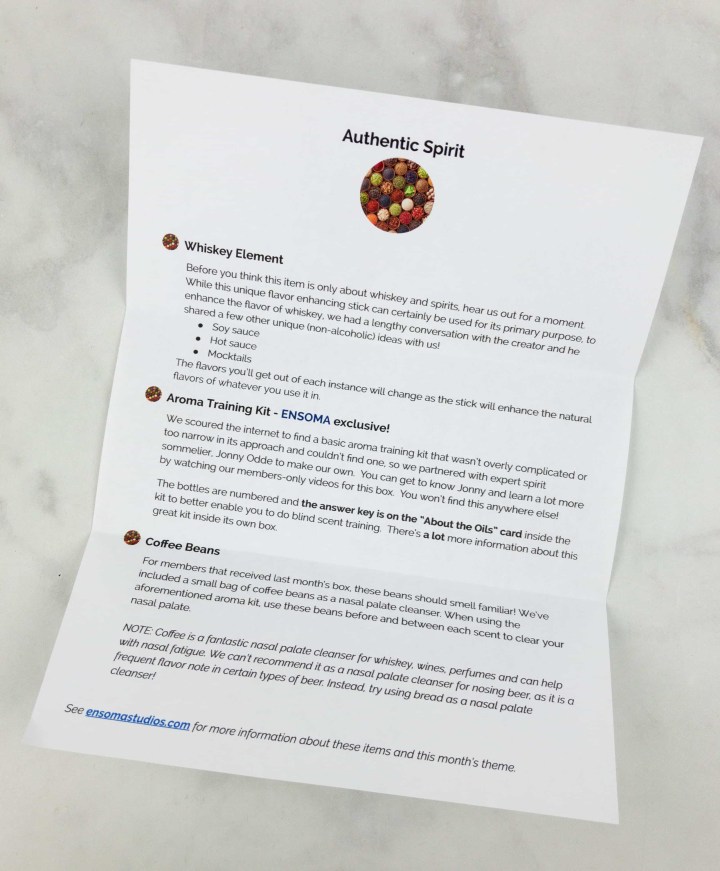 The information card gives you the list of items in this box, with a little insight on each one. Whiskey-related items were included as a means of training your nose for a broader range of pleasures. Like with all Ensoma boxes, the particular contents are just a starting point for developing a greater faculty or appreciation for something more impactful and far-reaching.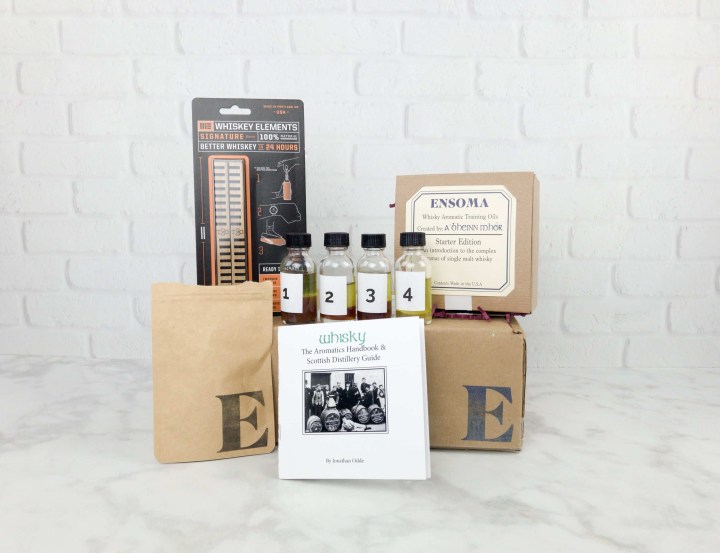 Everything in my July 2017 box!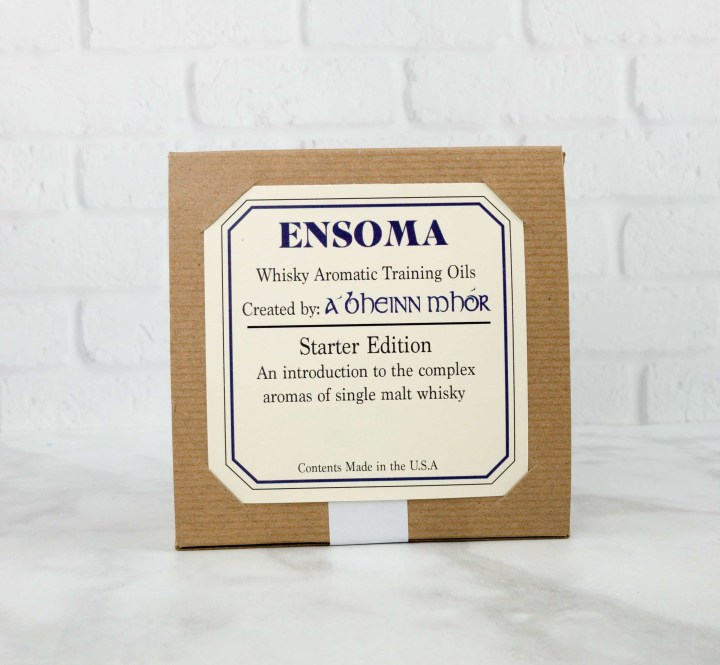 Aroma Training Kit: This unique kit contains some of the most common scent and flavor notes found in a fine single malt.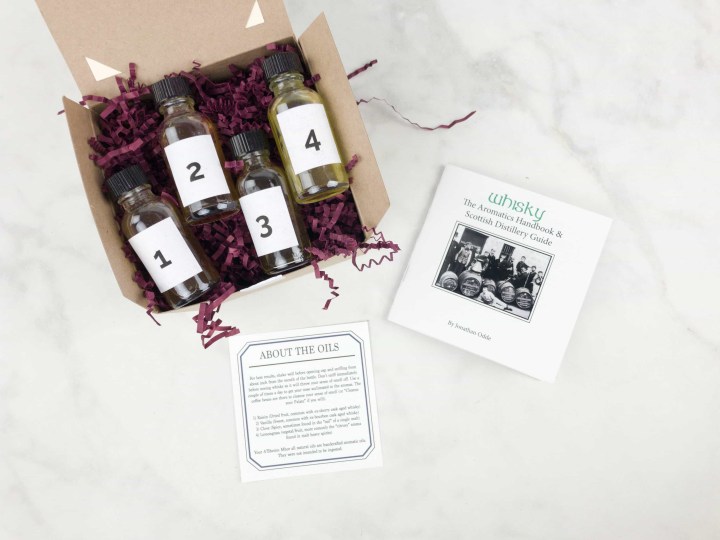 The kit includes a set of four aromatic training oils and a booklet with lots of great info on whisky.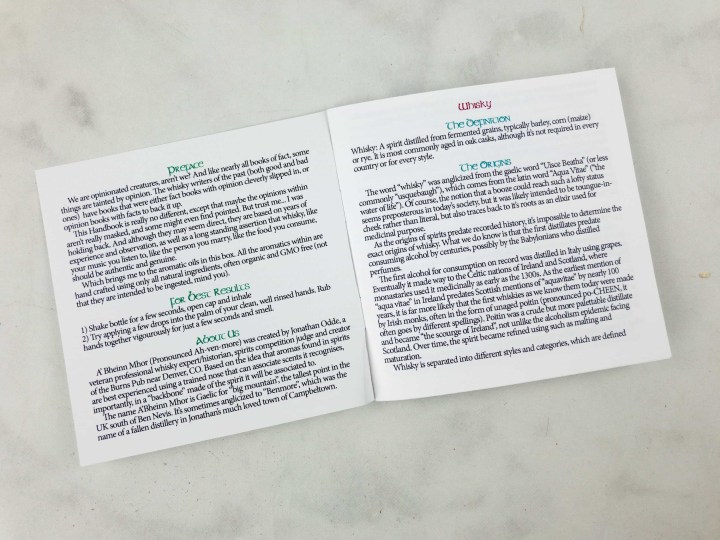 The booklet has instructions for using the training oils, plus some helpful background on the origins, production, and characteristics of whiskey.
There is also a listing of Scottish distilleries arranged by region.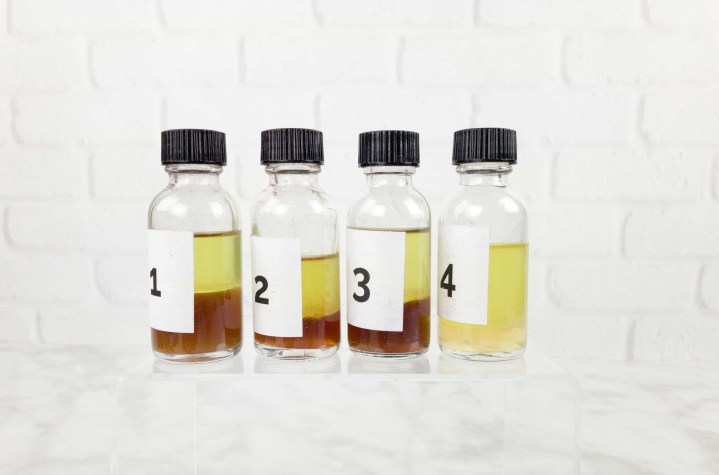 The four training oils in the kit. From left to right: raisin, vanilla, clove, and lemongrass. The first two are common to sherry and bourbon barrel aged whiskeys, respectively, and the latter two appear frequently to varying degrees.
Coffee Beans: The kit also included a small bag of whole coffee beans. Are these to perk you up after a prolonged tasting puts you in a stupor?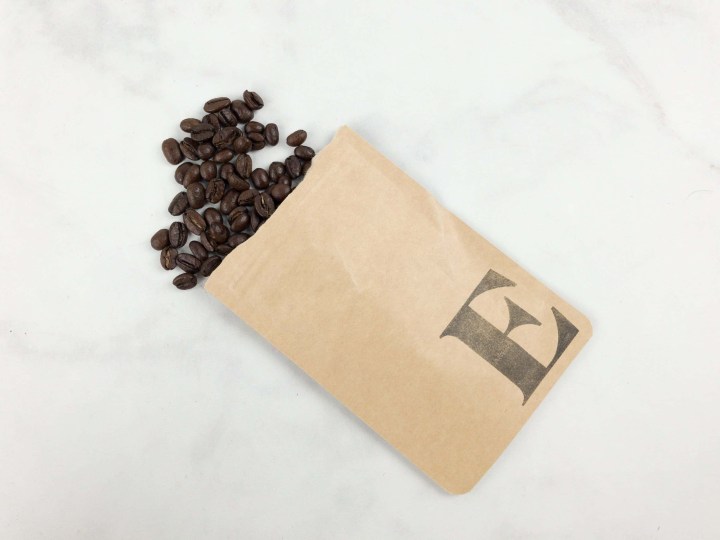 No. They are actually included as an olfactory palate cleanser – they work well since coffee is a strong, deep scent that doesn't appear frequently in whisky.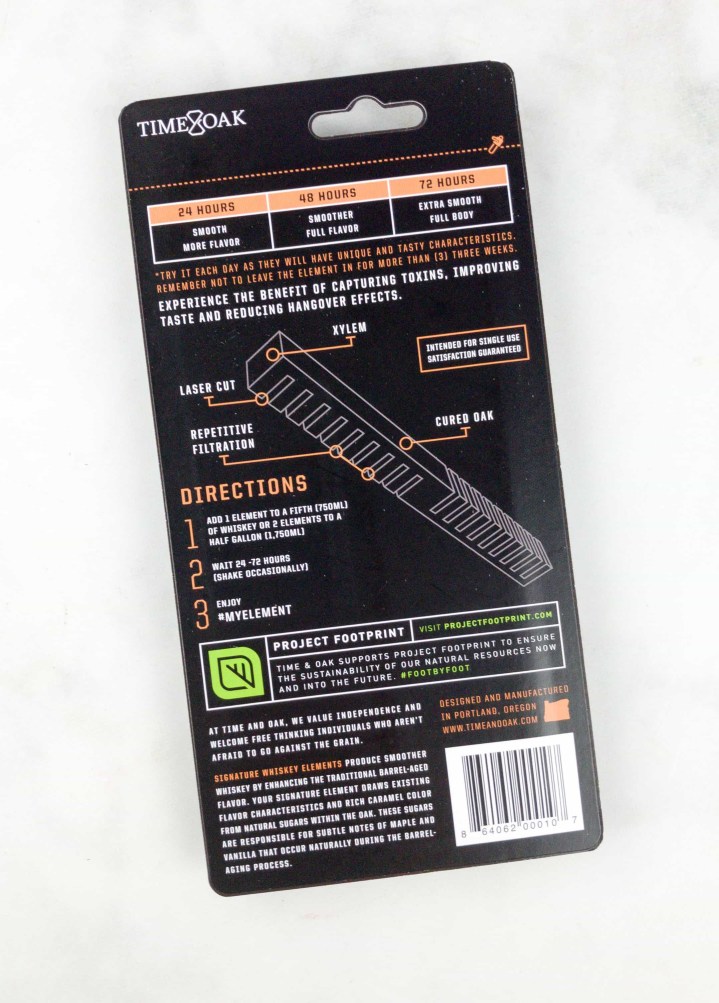 Time & Oak Signature Whiskey Elements: This oak sticks are a clever way to get the benefit of extended aging without putting in the time. The cured oak staves are laser cut with a series of channels to increase surface area, and the cuts are oriented to utilize the oak's own vascular system (xylem) to quickly cycle the whisky through the wood. The process draws impurities from the whisky and imparts a slight oaky, vanilla and maple flavor, resulting in a "smoother" drink. You can leave them in for one to three or more days, with the character of the liquor changing depending on the duration of soak. Also works with other liquors, and you can even experiment with non-alcoholic drinks.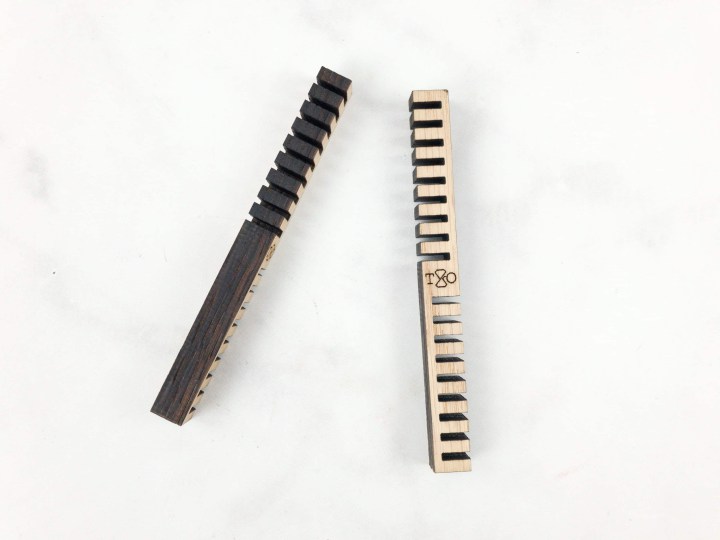 ENSOMA provides a pleasant ensemble of items intended to improve some aspect of your life. This box was a bit of a metaphor, encouraging us to improve our sense of smell and develop our authentic spirit, in part by appreciating the subtleties of actual spirits. This subscription is a fun and unpredictable lark that sits somewhere between lifestyle, self-improvement, and artisan boxes. It is well-suited for those that have an interest in mindfulness or modern spirituality but also enjoy artisan foods and goods.