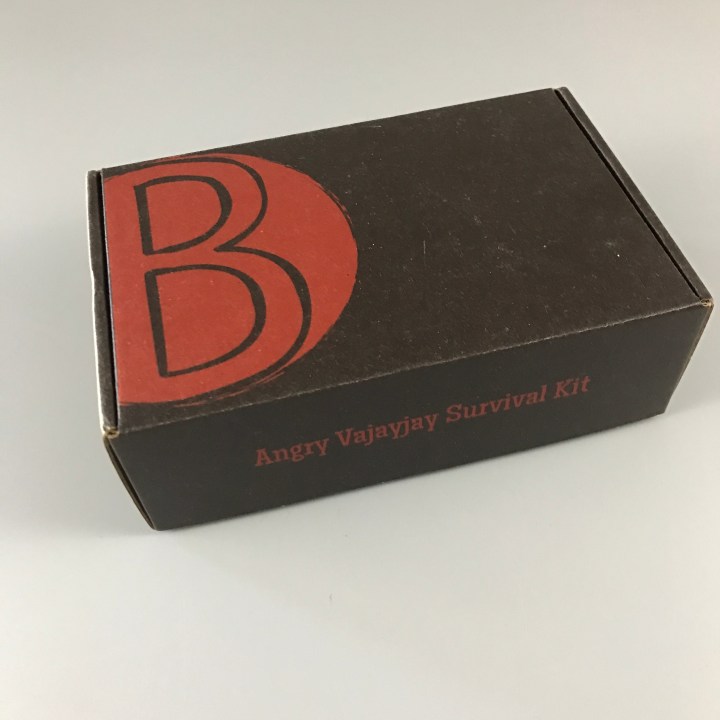 Bitchy Box is the home of angry vajayjay survival kits – a monthly subscription for when Mother Nature sucker punches you in the uterus. Filled with a variety of sweet treats, salty snacks, and handpicked gifts, Bitchy Box conquers your cravings as you ride the crimson wave towards cramps of disaster. Subscription cycles range from light, medium, and heavy (3, 6, or 12-month) flows.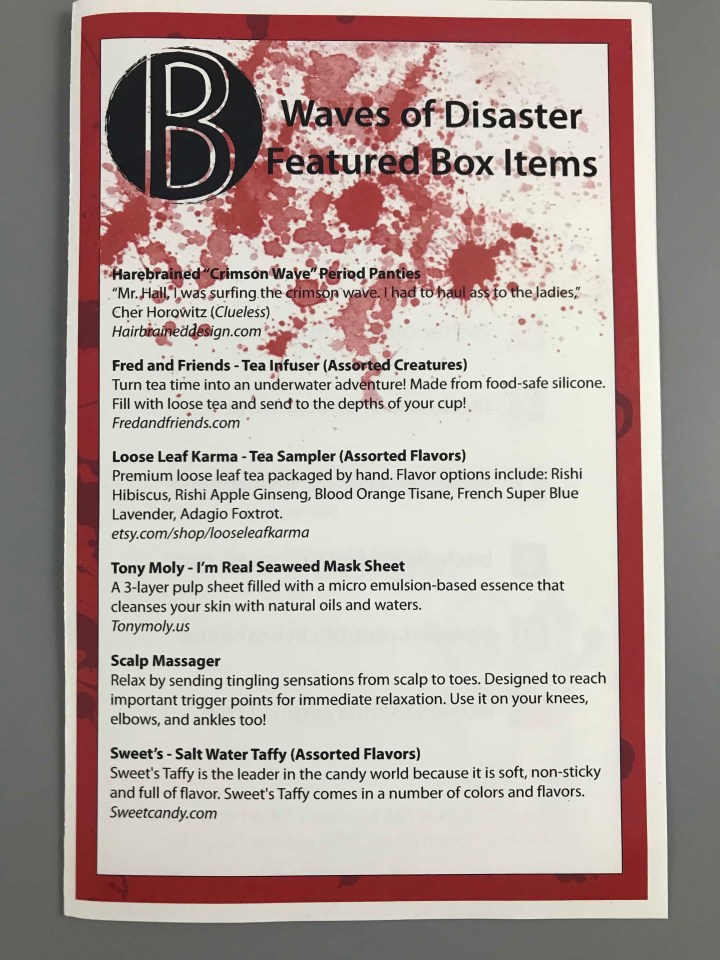 This month's Bitchy Box theme is Waves of Disaster. Here is a very quick list of what you will find as well as a fun and humorous brief description.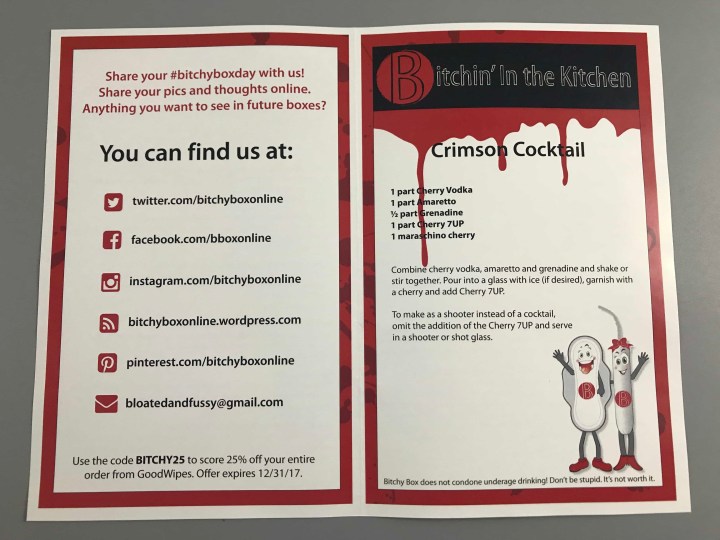 Please stay in touch via social media and maybe have a cocktail while you say hi to keep things super interesting. Crimson Cocktail is the featured drink this month, this drink has all the makings for a great night and a nice way to drown out the call of my cramps.
A recipe for Crimson Wave Cobbler. I have never had a cobbler made with strawberries and I am super excited to try this simple recipe. I might need to drizzle a little chocolate sauce on the top just to tame the sweet craving beast inside me.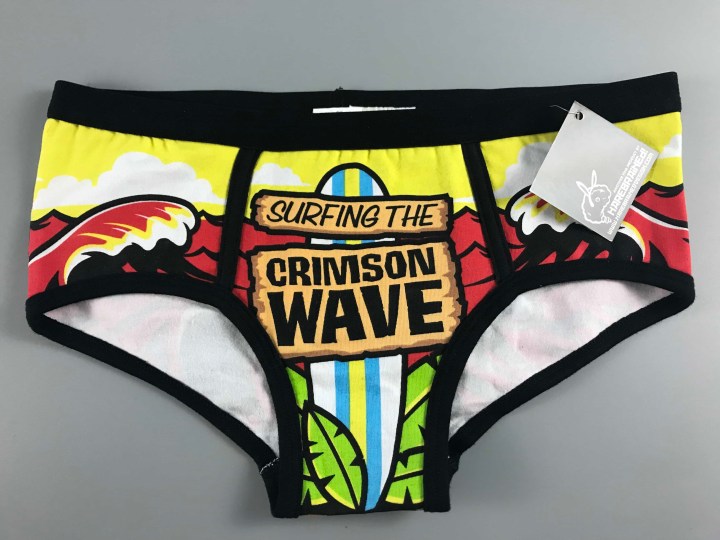 Harebrained "Crimson Wave" Period Panties. These are so cute and what better way to laugh off your period than cute, humorous and snugly fitting panties.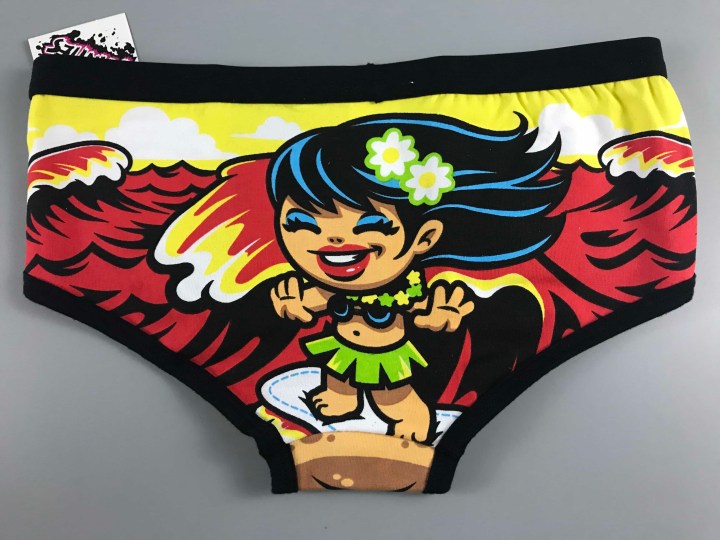 A cute confident woman riding the waves is featured on the back, please note the surfboard is actually a pad. I was unboxing this subscription when a few of my girl friends were at the house, they are so jealous of these panties that they grabbed their phones and signed up right away.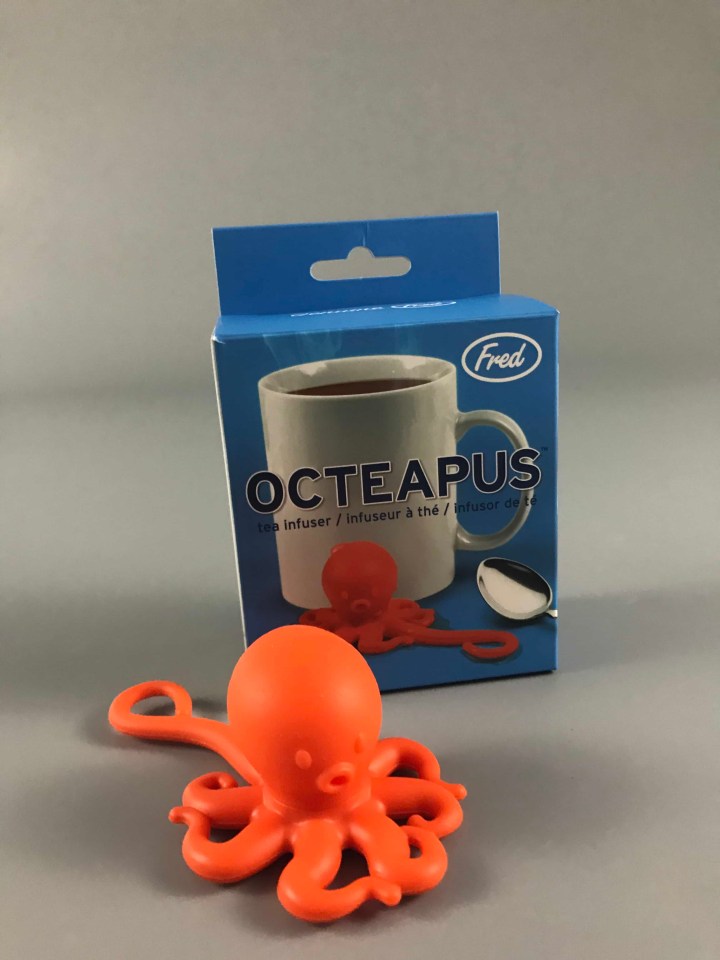 Fred and Friends Tea Infuser (Assorted Creatures), I got an octopus! His head pops off to fit the loose leaf tea and even when it's not making me a perfect cup of tea he will lighten up my counter top.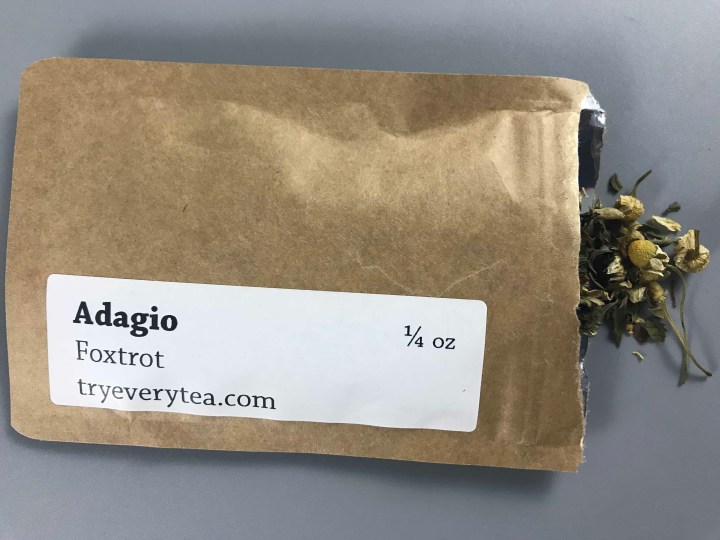 Loose Leaf Karma Tea, Adagio Foxtrot. This tea smells almost as delicious as it tastes. I love that every ingredient is easily seen in the mix, I love chamomile flowers, they are so cute and delicate, they also add the perfect base to this wonderful tea.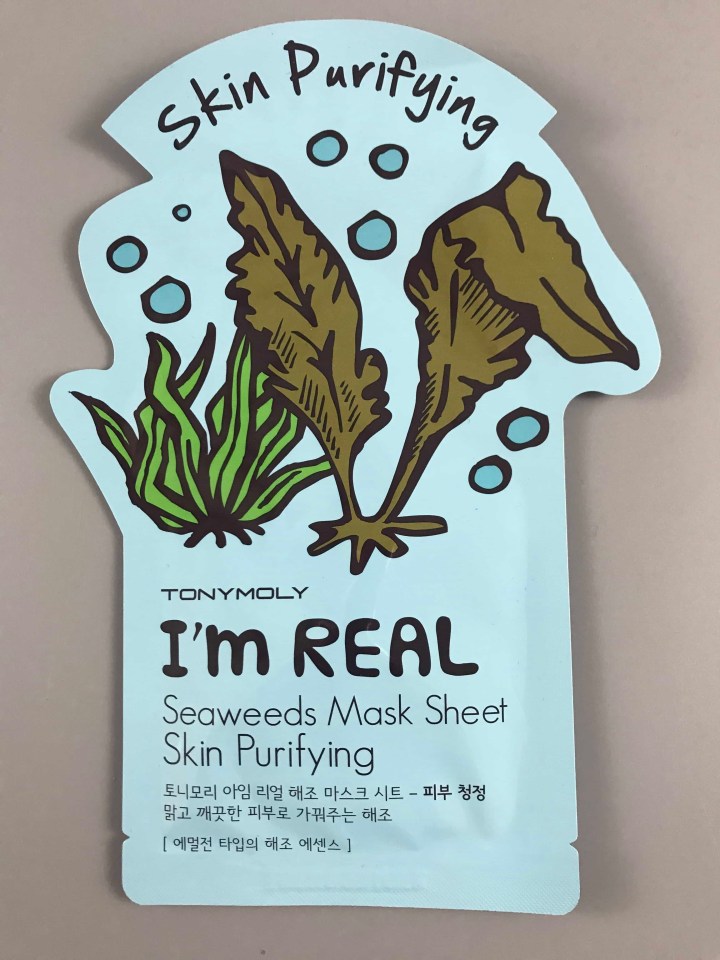 Tony Moly – I'm Real Seaweed Mask Sheet. I normally hate masks but this was not strongly scented or overly slimy. It left my face soft and clean, I can't wait to get more and do an at home spa day.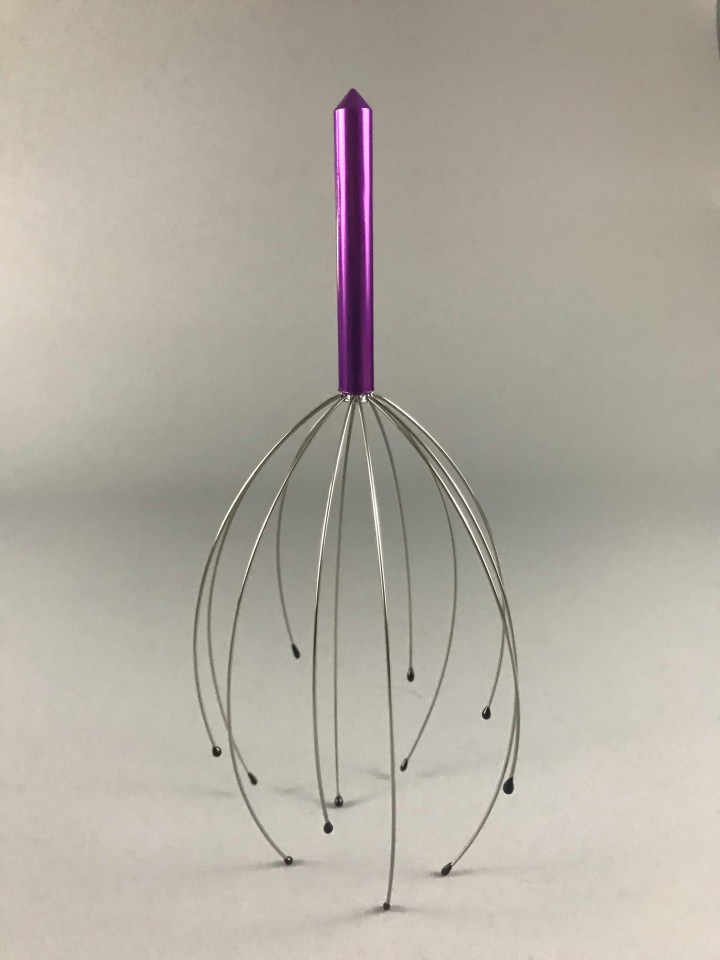 Scalp Massager. Designed to reach important trigger points for immediate relaxation. Use on your knees, elbows and ankles too! I loved how it felt on my head but my knees and elbows made me laugh far too hard. It should be impossible for anyone to tickle themselves but this tool will do it. I will also say that you have to use this on yourself otherwise the relaxation factor is jeopardized.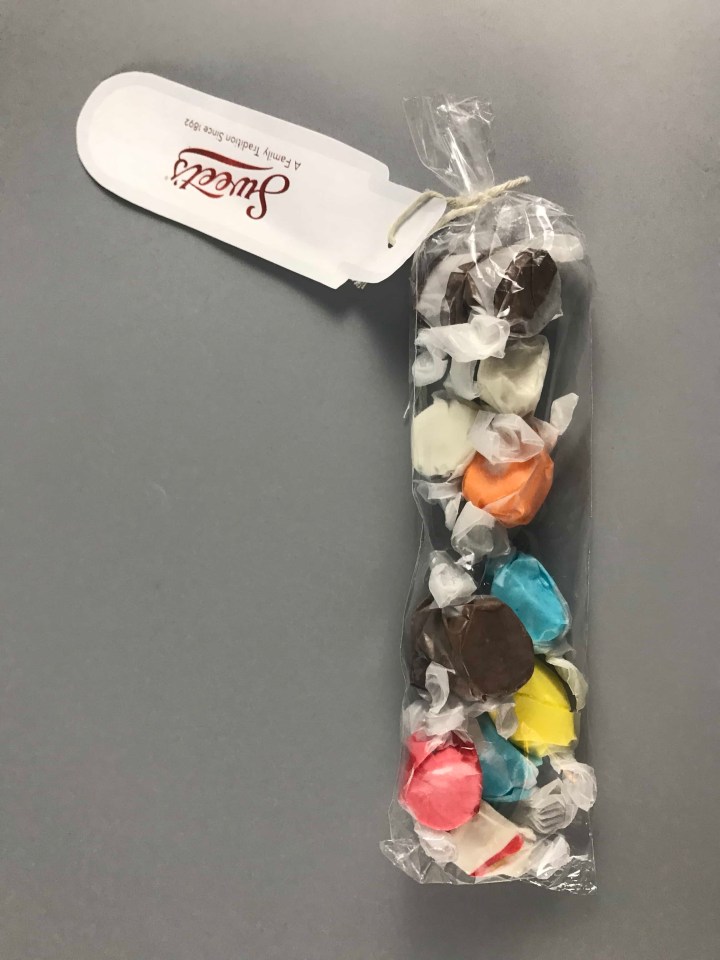 Sweet's Salt Water Taffy. Salt Water Taffy makes me think of summer time trips to the ocean shore and there aren't many memories better than that. This taffy made me super happy because it was soft and melt in my mouth good when it arrived on my door step.
Bitchy Box is incredibly fun and so different from the other period boxes, there are no pads/tampons only fun. Included in my box was a very funny letter from the curators giving me a reviewer's inside look and making me double over in laughter as I read it a loud to my friends. This box makes that time of the month that much more fun and I find it truly amazing that instead of grossing out my male friends we can all laugh at this box. Bitchy Box is all about getting great products to help us cope with our periods and reminding us that laughter is always the best medicine.