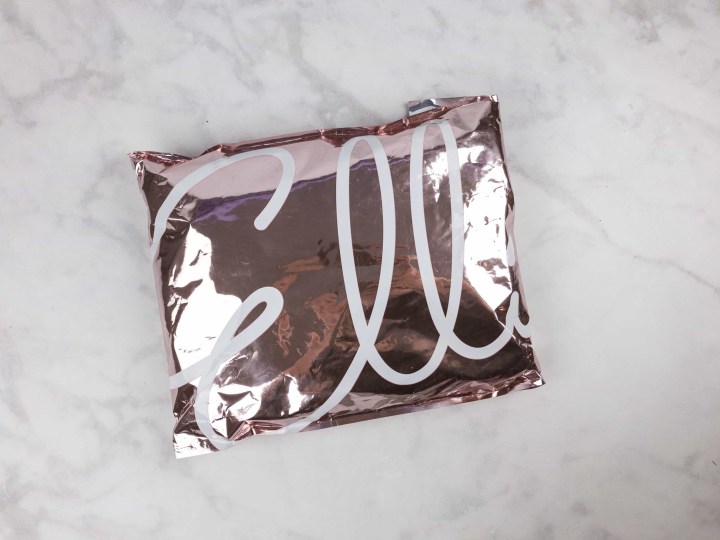 Ellie is a monthly athletic and workout wear subscription! For $49.95 every month, you'll receive a curated selection of 3 athletic fashion items and 2 pieces of equipment and/or accessories.
This month Ellie introduced an apparel-only subscription for $39.95. This is a review of the 3-piece apparel-only subscription.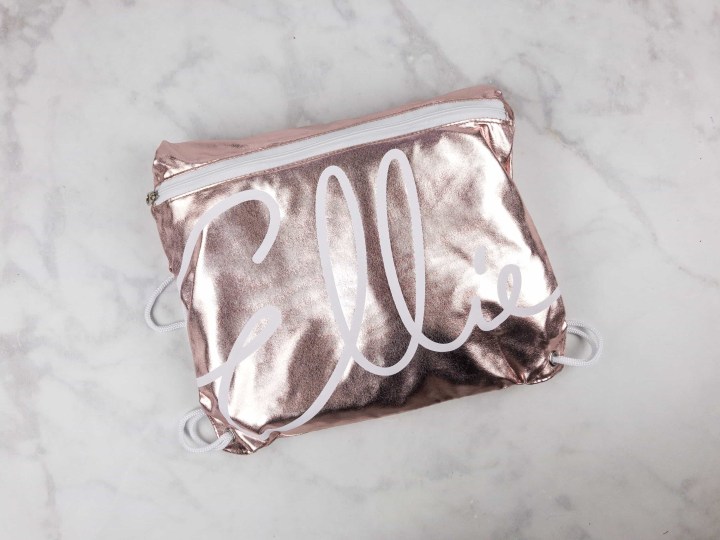 This box is still available! FYI, there are variations to the box, like different styled tanks and leggings.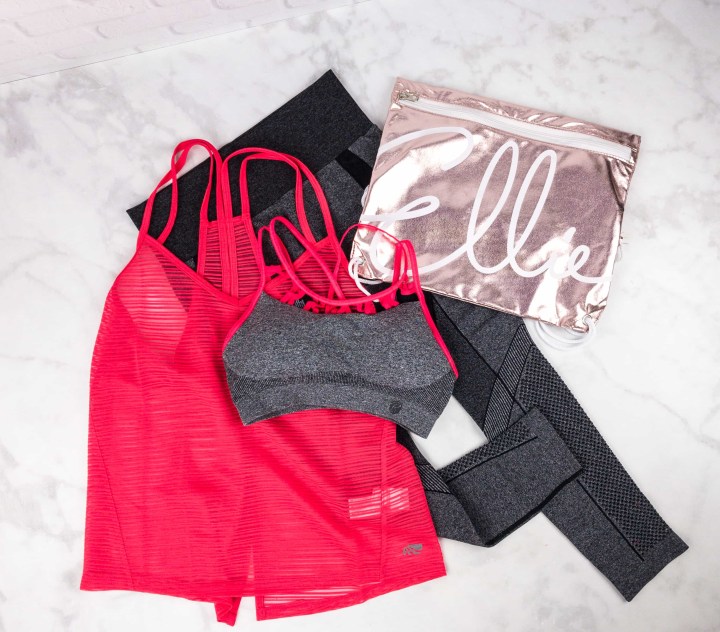 Everything in my August 2017 Box!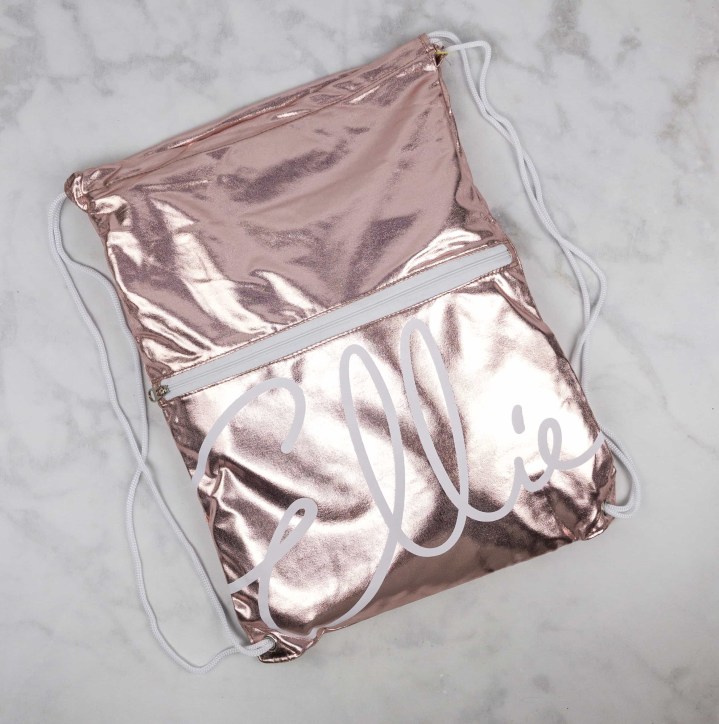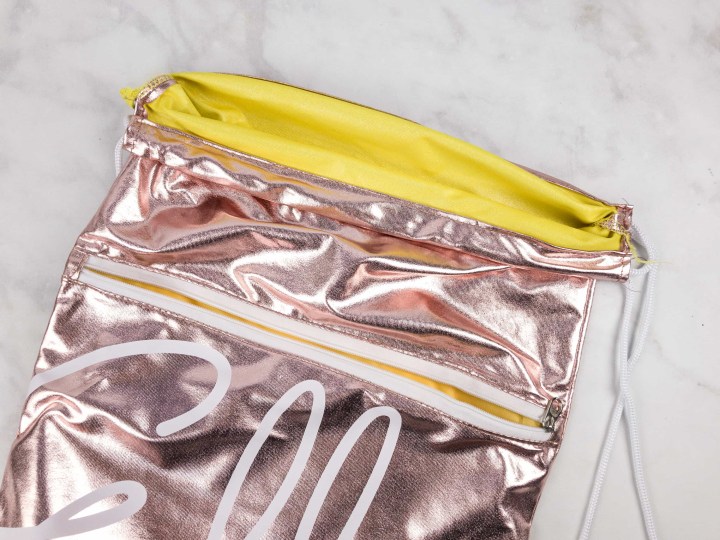 The items arrived packed super neatly in this rose gold cinch bag. We love the updated look – plus it has a handy outer zipper pocket!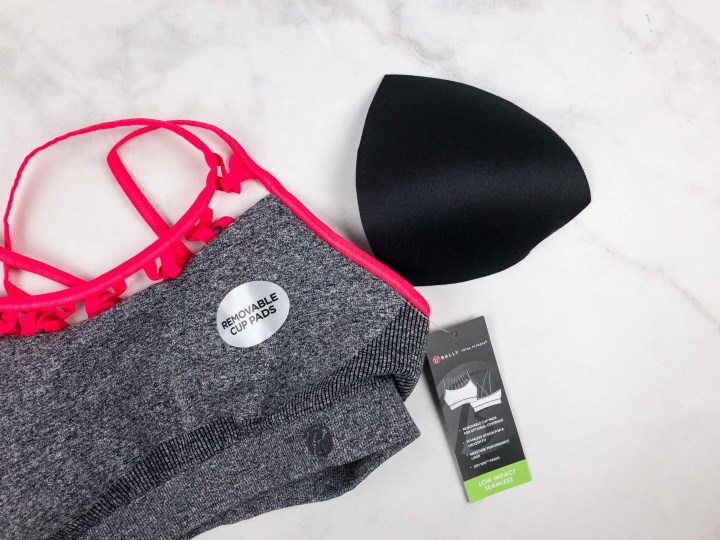 Chloe Seamless Sports Bra: This strappy bra has a moisture performance liner and a dry-wik finish, plus it has integrated seaming and shaping for support, as well as removable cup pads.
Made of stretchy material. Super comfy too!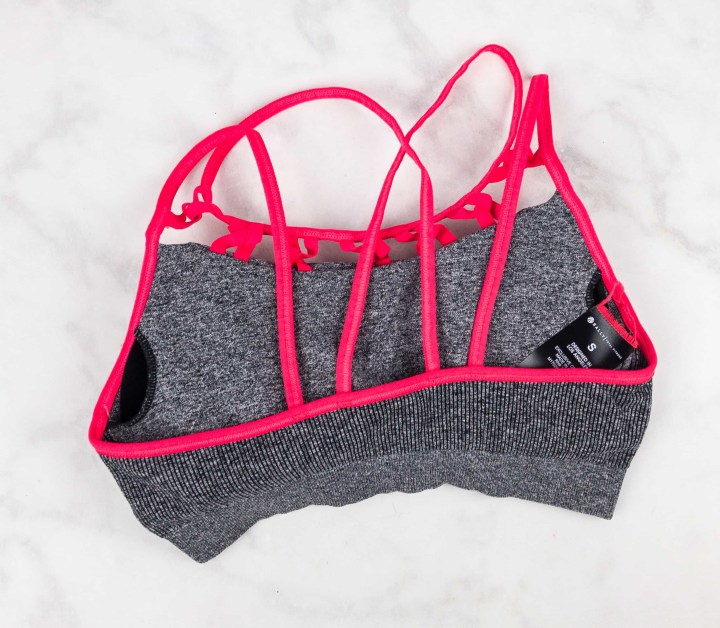 Ideal to wear during dance, yoga and even studio workouts.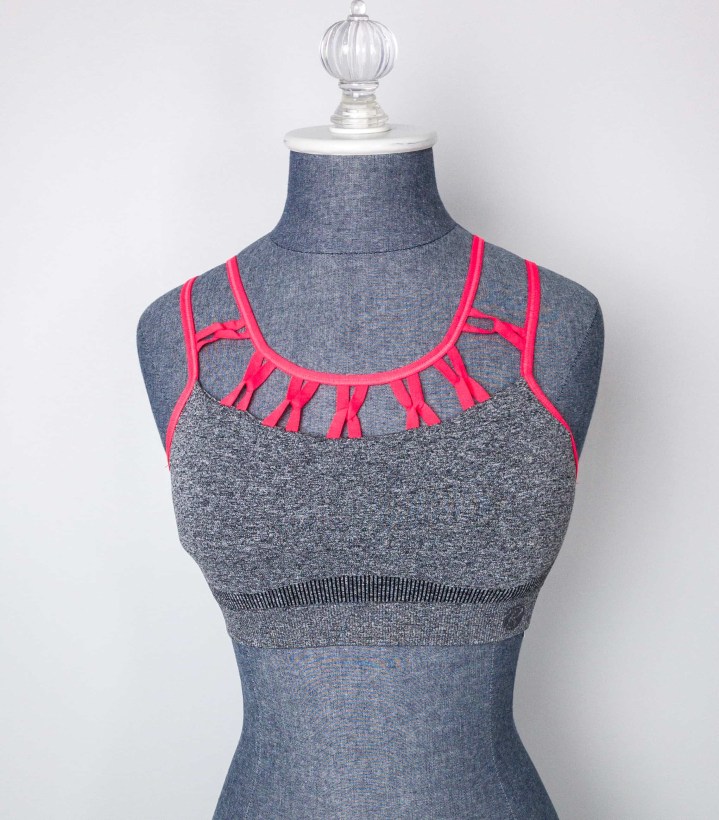 It has cute strappy front details.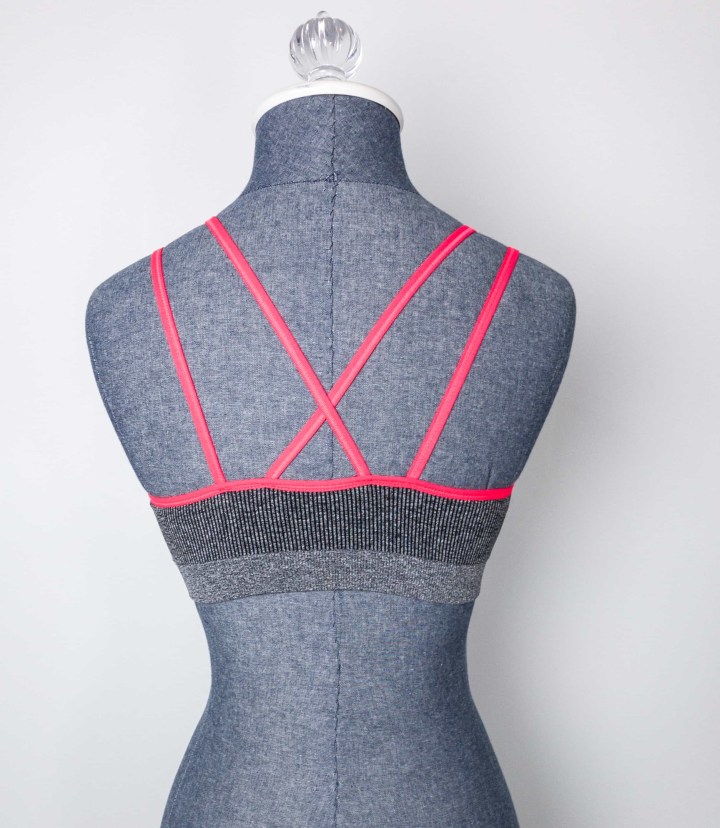 Love the pop of red too! Sporty but girly at the same time.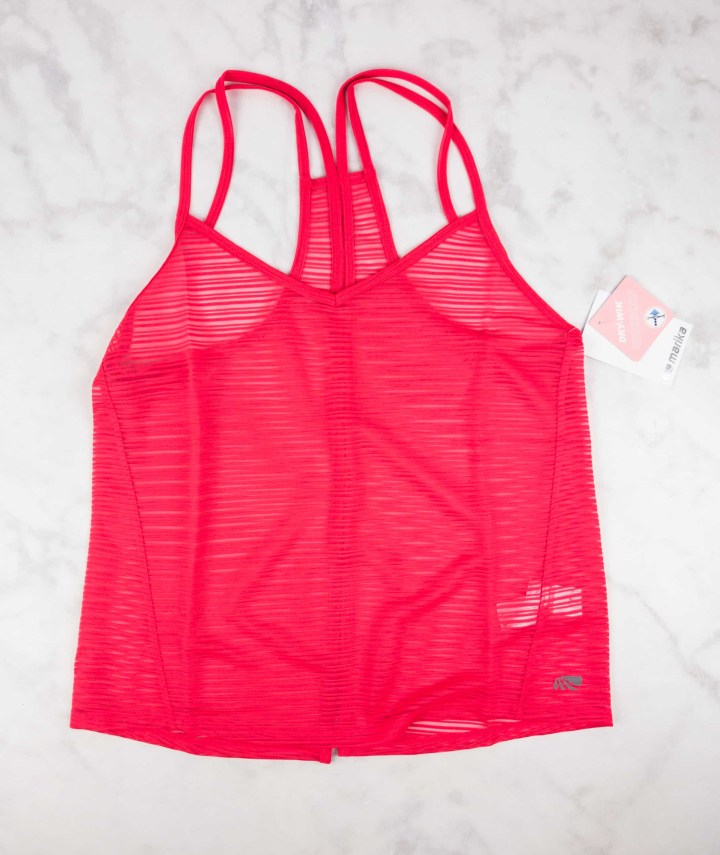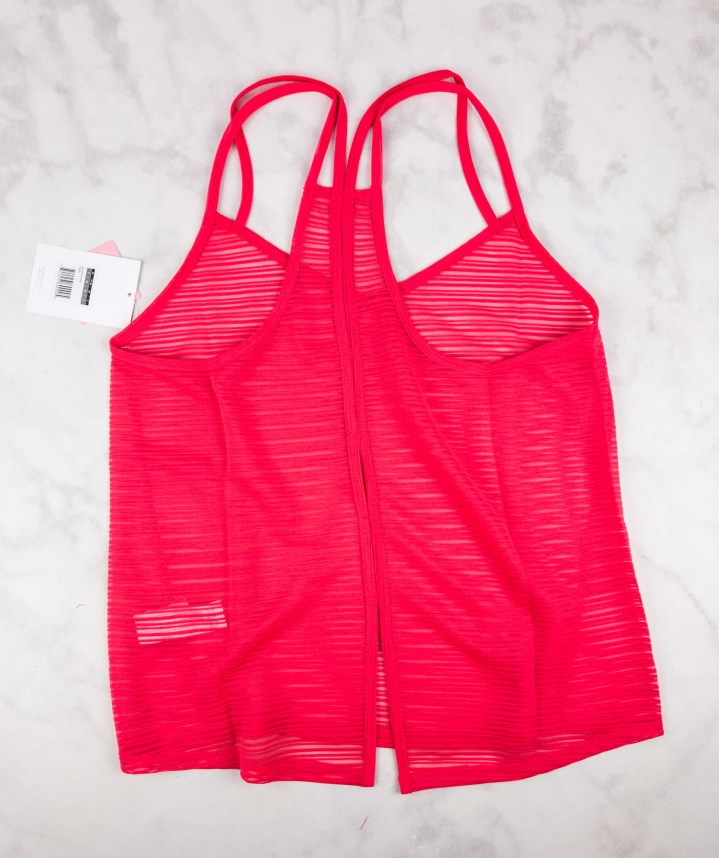 Something more vibrant to spice up anyone's workout wardrobe!
It features skinny double strap details, a shirt tail hem and Dry-Wik finish.
Summer will soon be over and this will keep you cool and dry until the fall comes. This is super cute layered with the bra!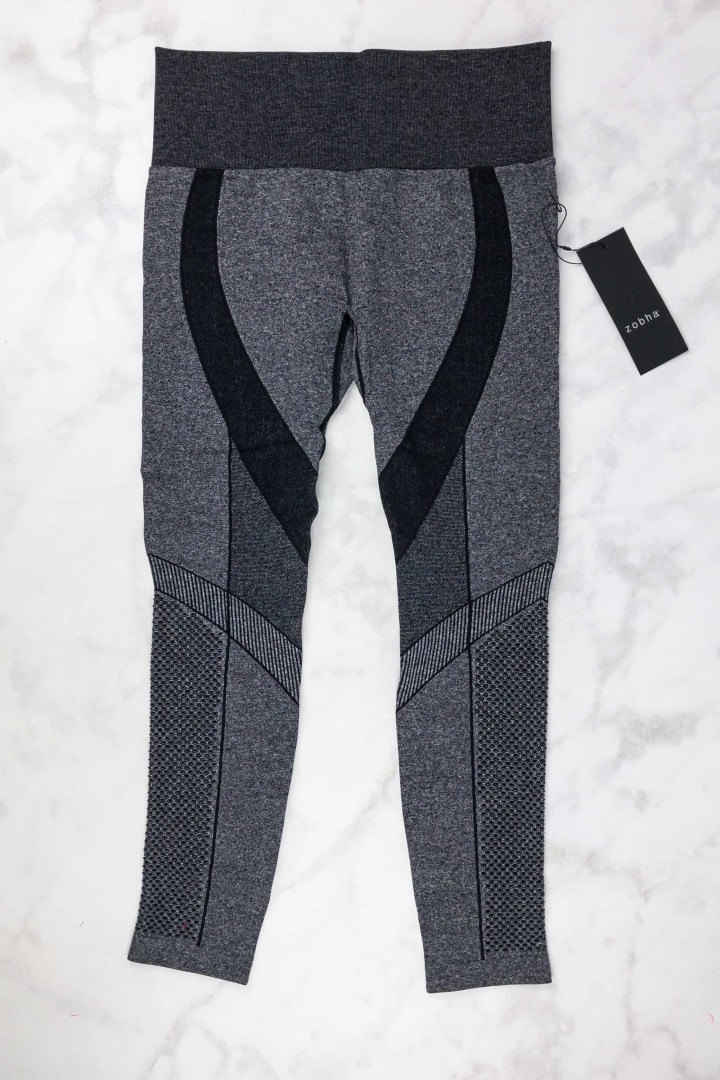 Barely-there performance leggings. Perfect to wear together with either the sports bra or the tank top included in this month's package.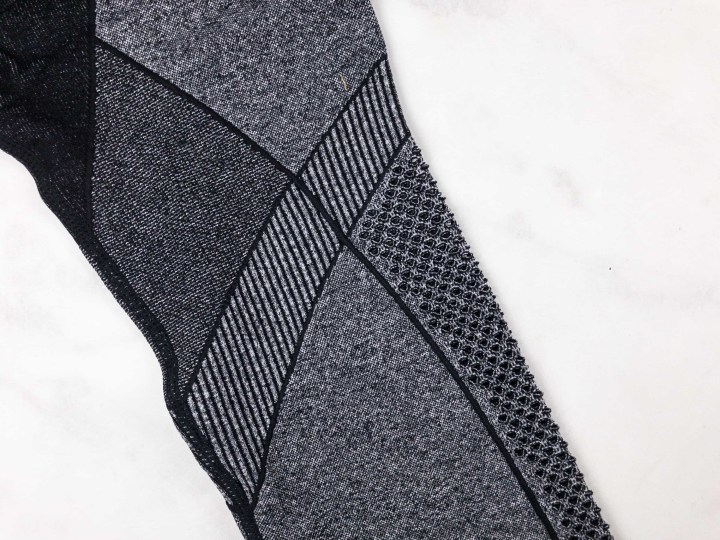 Made with subtle mesh insets for ventilation. It also has a heather jacquard pattern for added texture.
This subscription is ideal for anyone who wants to get new workout clothing and accessories every month. Items are always high quality and well coordinated. One thing to note is that this subscription has limited availability in XS & XL, so you'll want to sign up at the very start of the month. We like the new price point for anyone who isn't interested in that month's gear/accessories, but the higher level subscription does seem like a better value.
What do you think? Do you like the 3 pieces for $40 or 5 for $50?