So Bakeable is a monthly subscription box that sends baking lessons to your door. I like to think of it as a combination baking meal kit and craft box. Each month, you'll receive attractive, easy-to-follow directions along with all of the baking supplies you'll need (minus eggs, butter and milk). The results are gorgeous and absolutely delicious! Although So Bakeable's boxes are certainly suitable for experienced bakers, they're so well done that even beginners can make Pinterest-worthy desserts on their very first tries! Boxes cost $29.95 each plus shipping, and discounts are available with longer-term prepaid subscriptions.
The box comes with two complete baking kits neatly separated and labeled.
DEAL:
  Save $5 on your first box! Use coupon code 
BAKINGTIME
.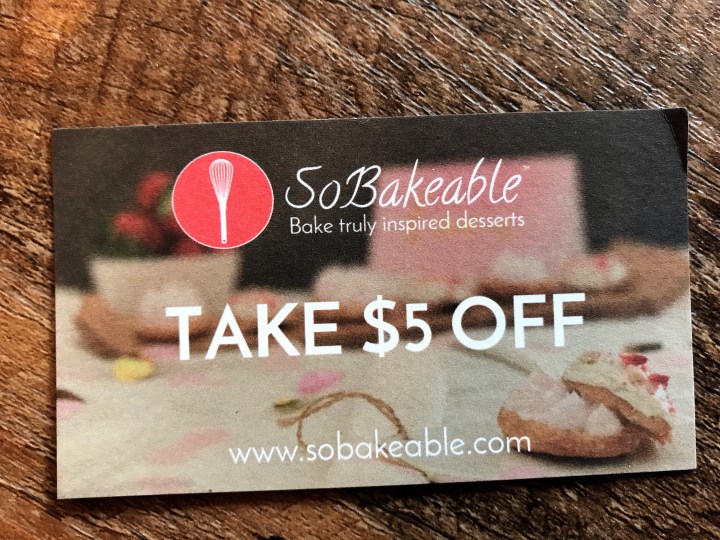 The box included a coupon for $5 off of So Bakeable.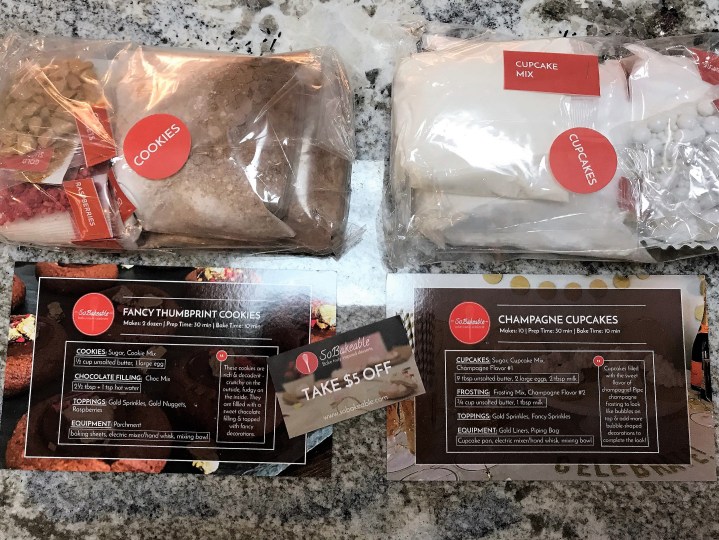 Each recipe has it's own recipe printed on thick card stock.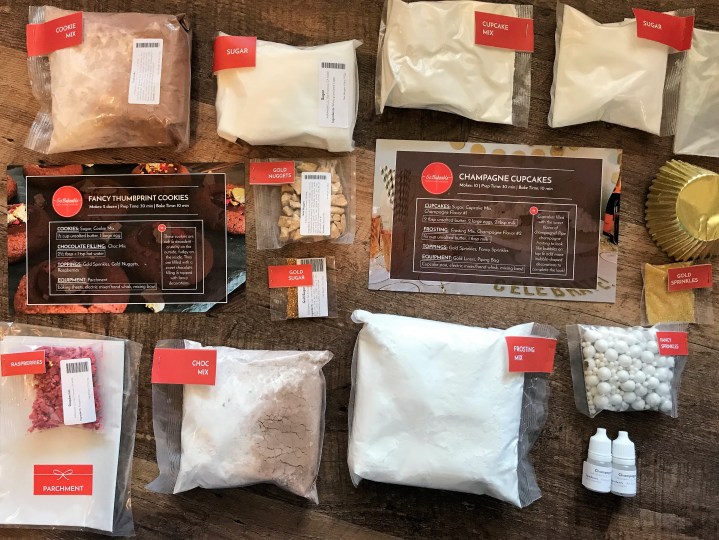 Here is everything that was in the box. Everything is labeled and packaged well (no leaks).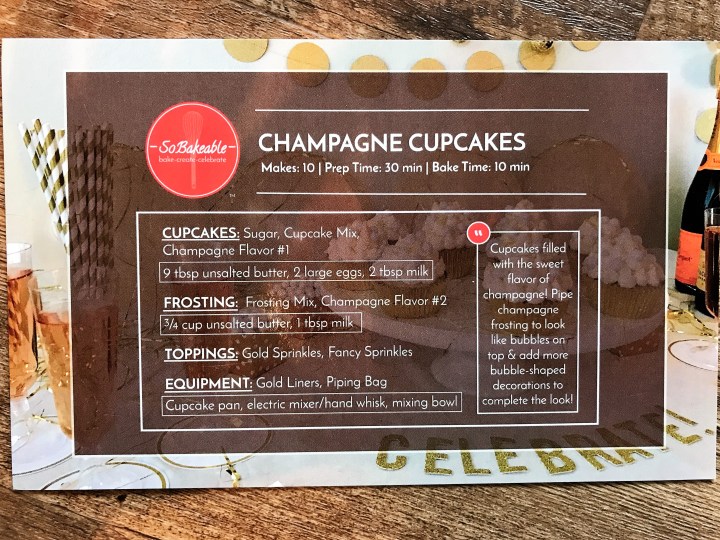 The first baking kit was for these delightful champagne cupcakes.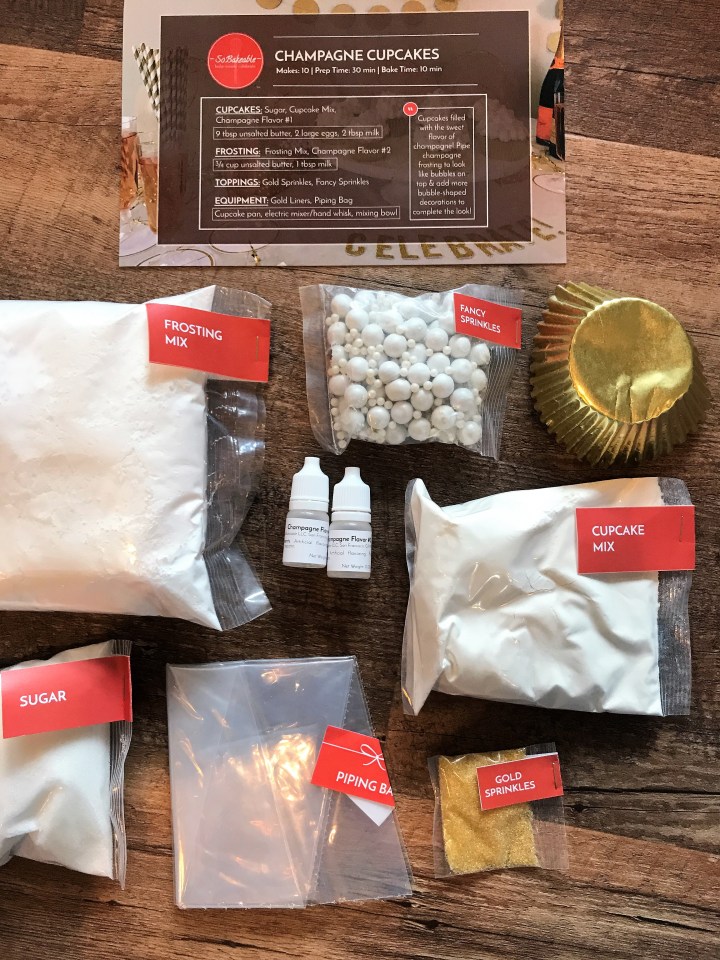 The baking kits come with everything you need minus the oil, butter, eggs, and milk.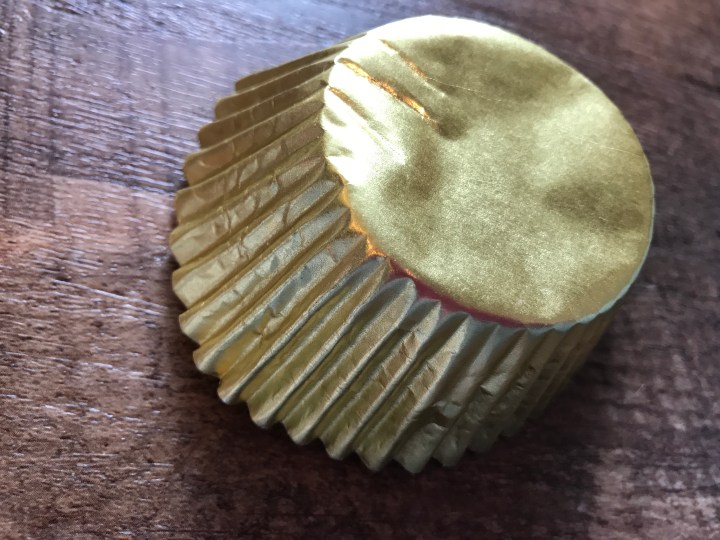 The cupcake liners are a sophisticated golden color.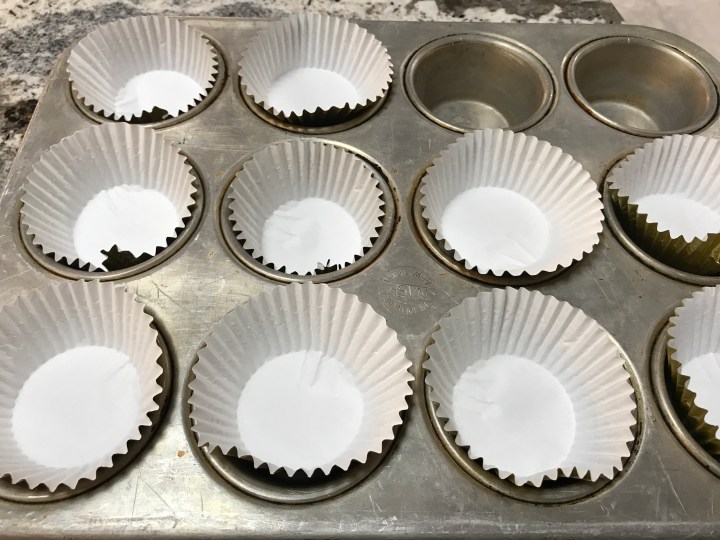 The kit made 10 large cupcakes. I placed the liners in my cupcake pan and preheated the oven.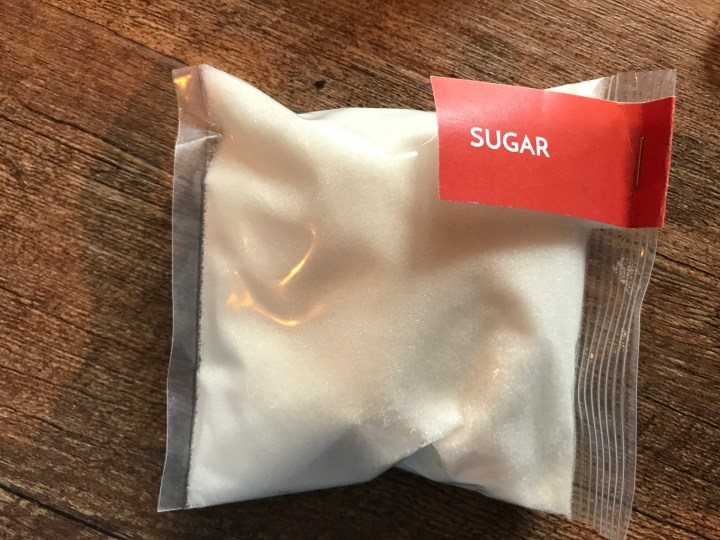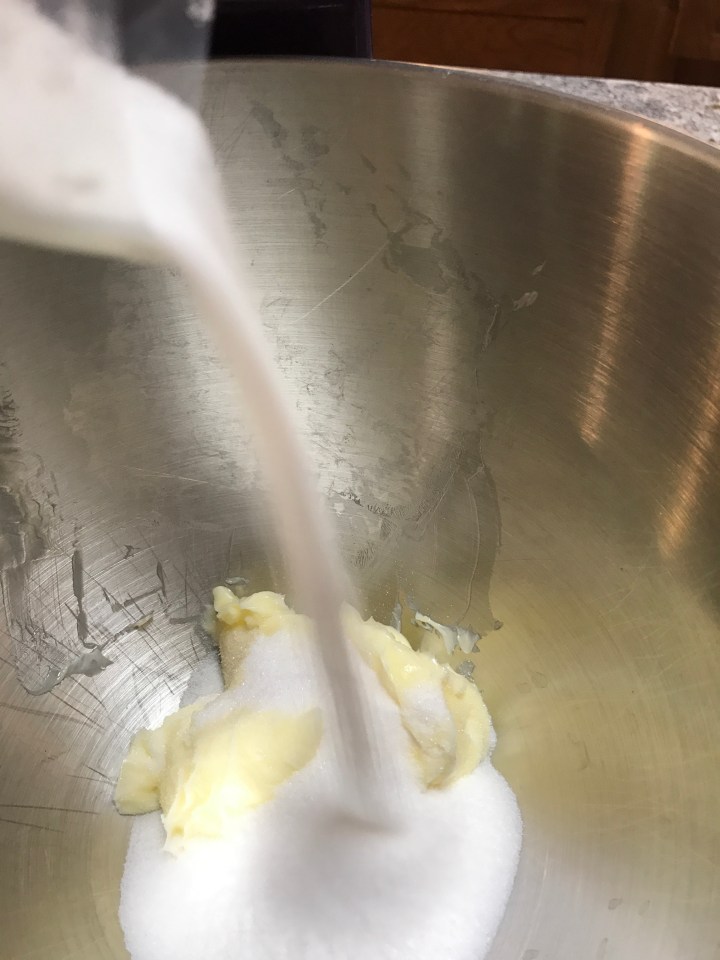 You get started by mixing the sugar and butter until light and fluffy.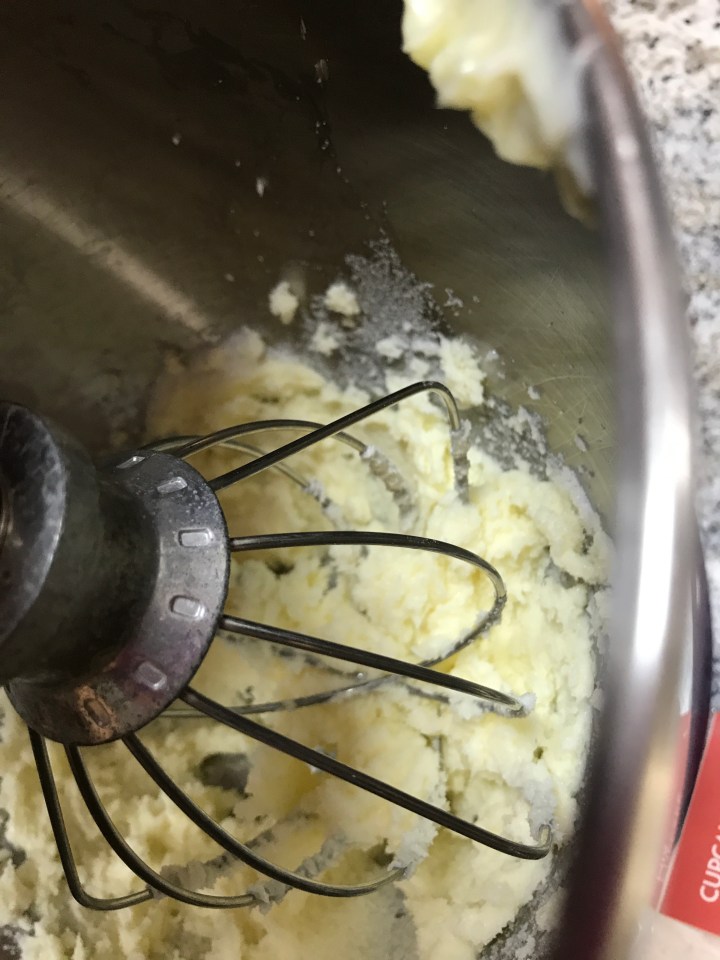 Sugar and butter, the food of the gods…..   Sample here to make sure it's good, cause you have to add eggs next.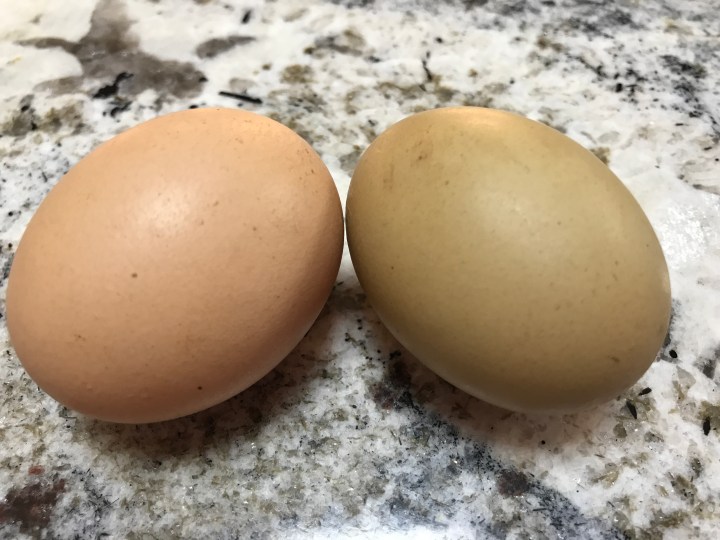 The cupcakes called for two eggs, which you provide.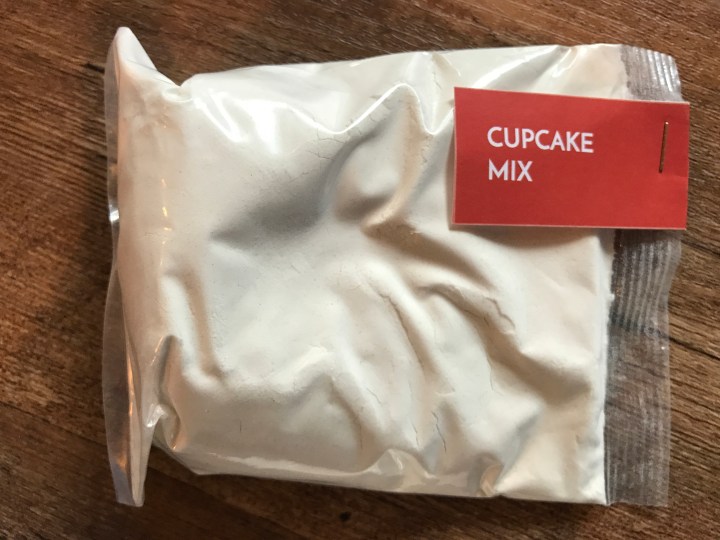 You mix in one egg and a spoonful of cupcake mix at a time.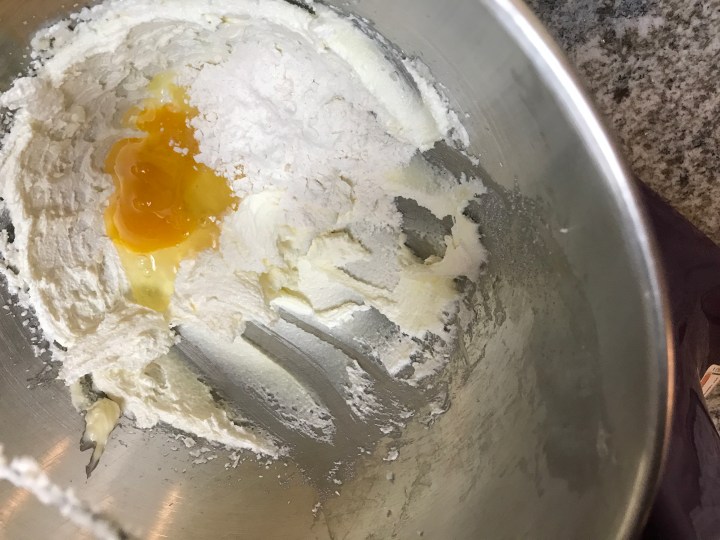 Look, my egg looks like a heart!!   It loves me!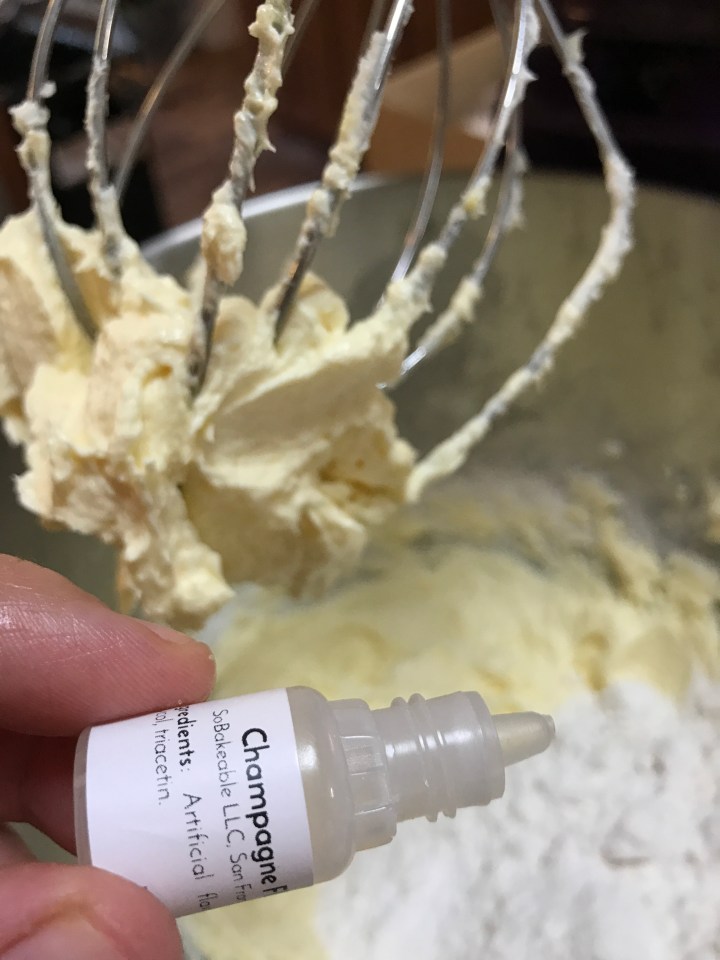 Then you go all in and add all the cupcake mix, champagne flavoring and 2 Tbsp of milk.
Mix until smooth.  It made a beautiful golden batter.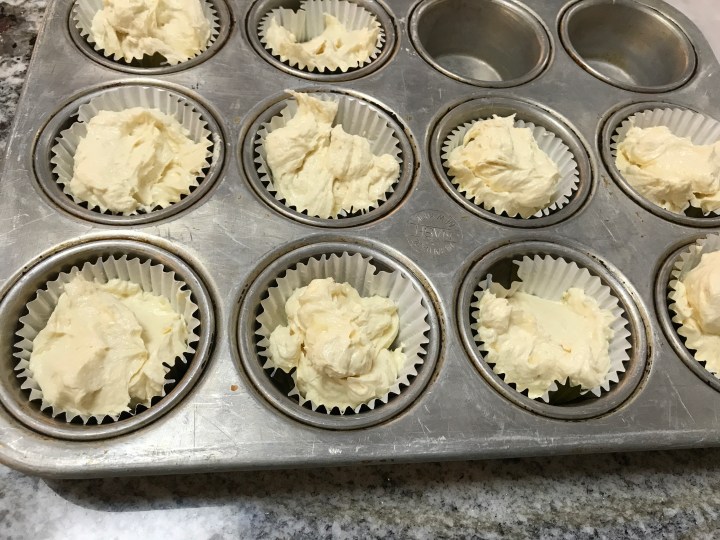 Divide the batter between the 10 liners and bake for 10 to 13 minutes.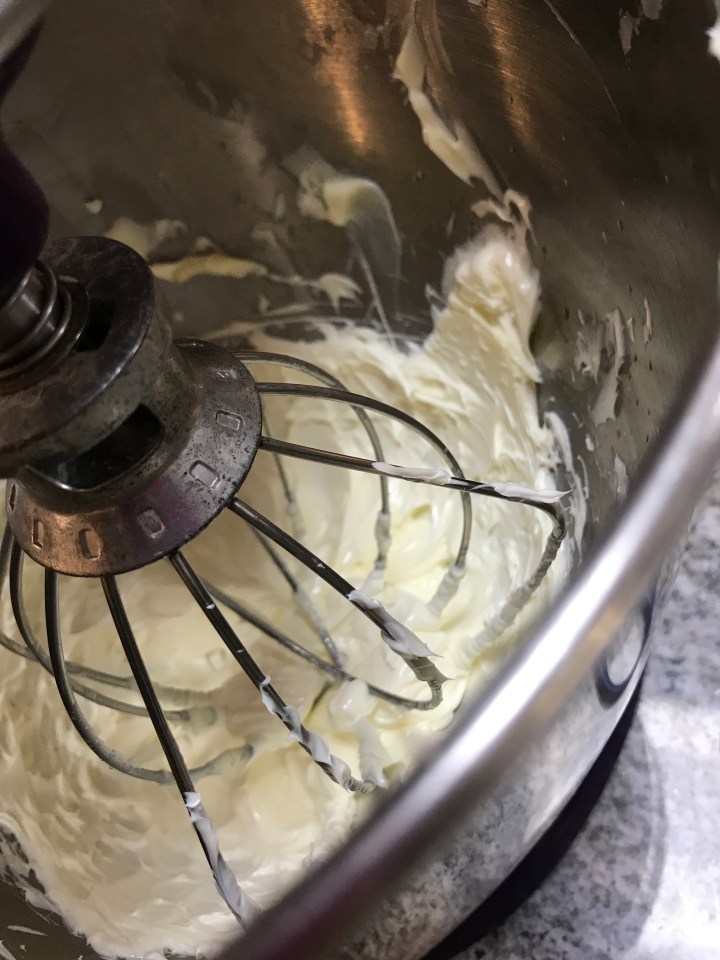 While the cupcakes are cooling you mix up the frosting.  Begin by beating the butter until it is light and fluffy.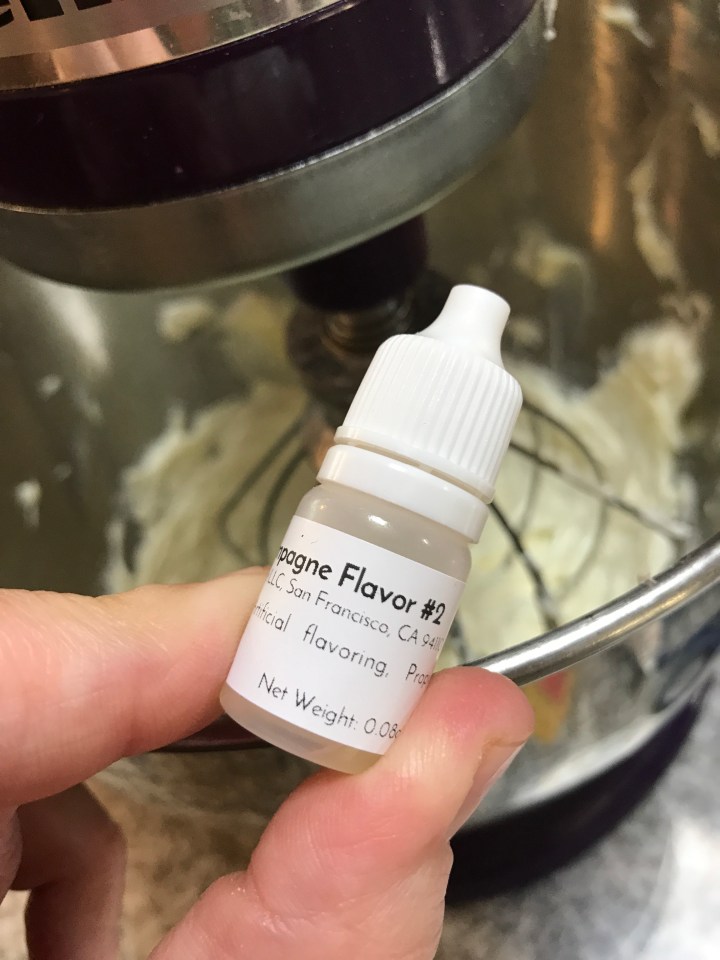 Then you are going to add the second little bottle of the champagne flavor to the frosting.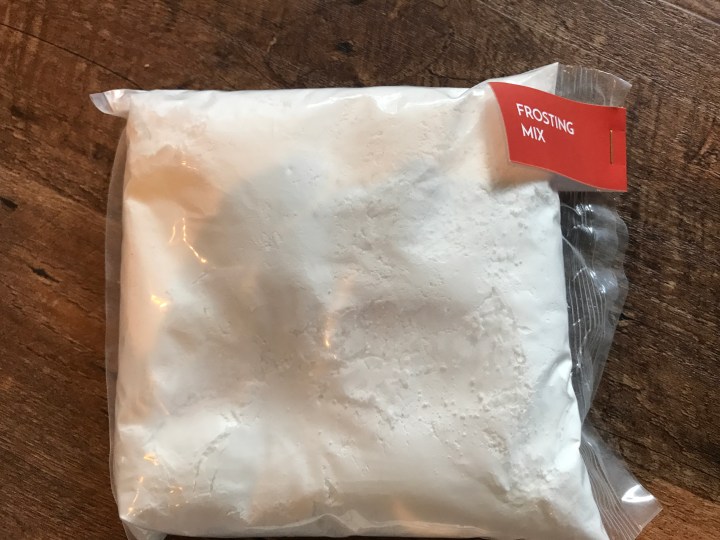 And the frosting mix.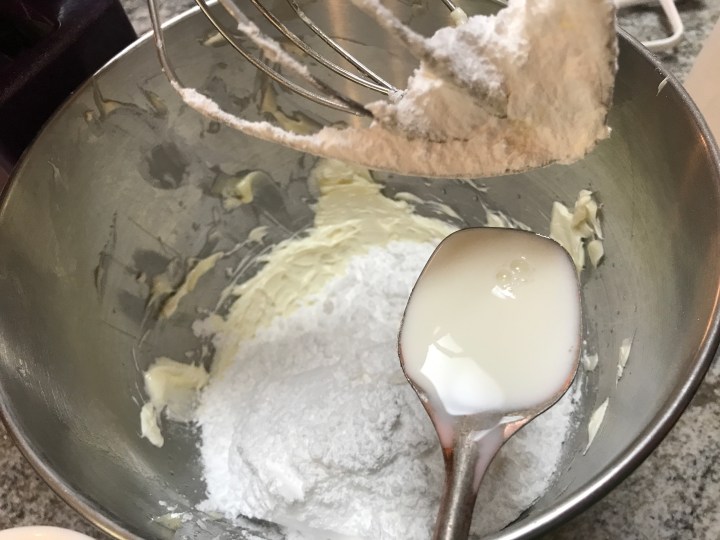 And a Tbsp of milk.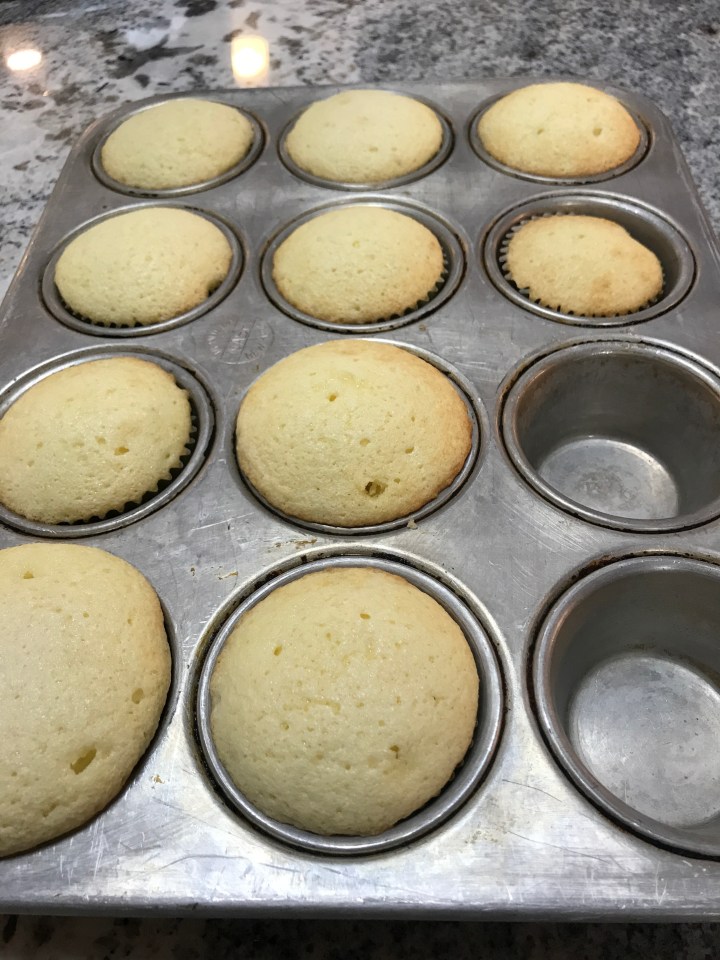 Once your cupcakes are completely cool you are ready to ice them.
The provided a piping bag (no tip, just snip the end off to pipe).
I did nine of the cupcakes with little dallops of frosting all over them and one with a swirl of frosting.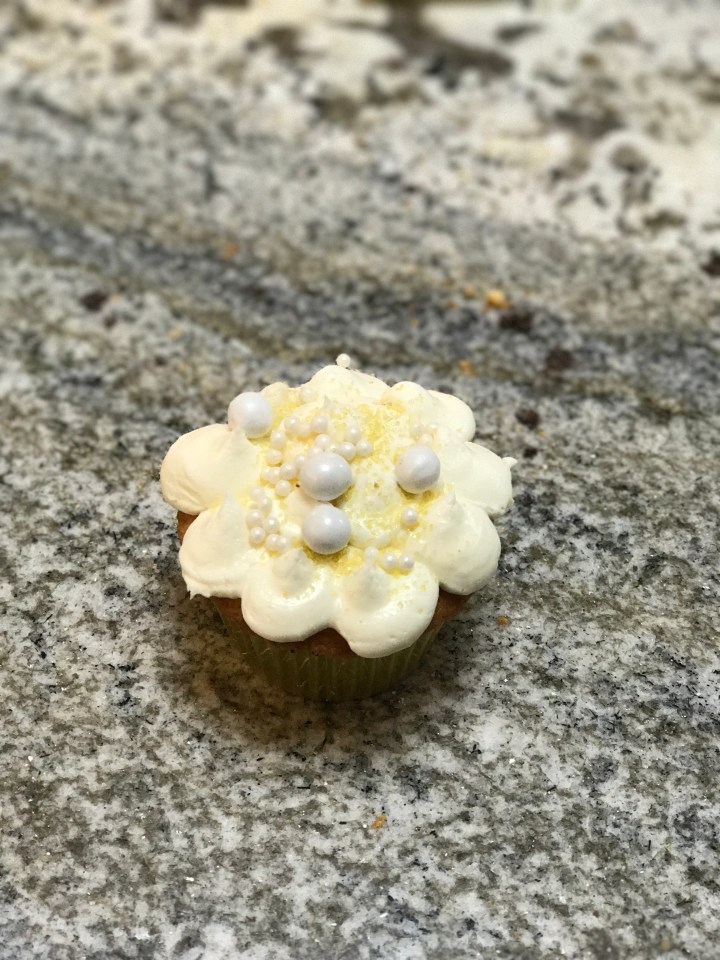 The gold sprinkles and fancy pearl sprinkles made for really pretty cupcakes!
I think they turned out spectacular! And the champagne flavor was out of this world! Just a slight grape flavor, and oh so yummy!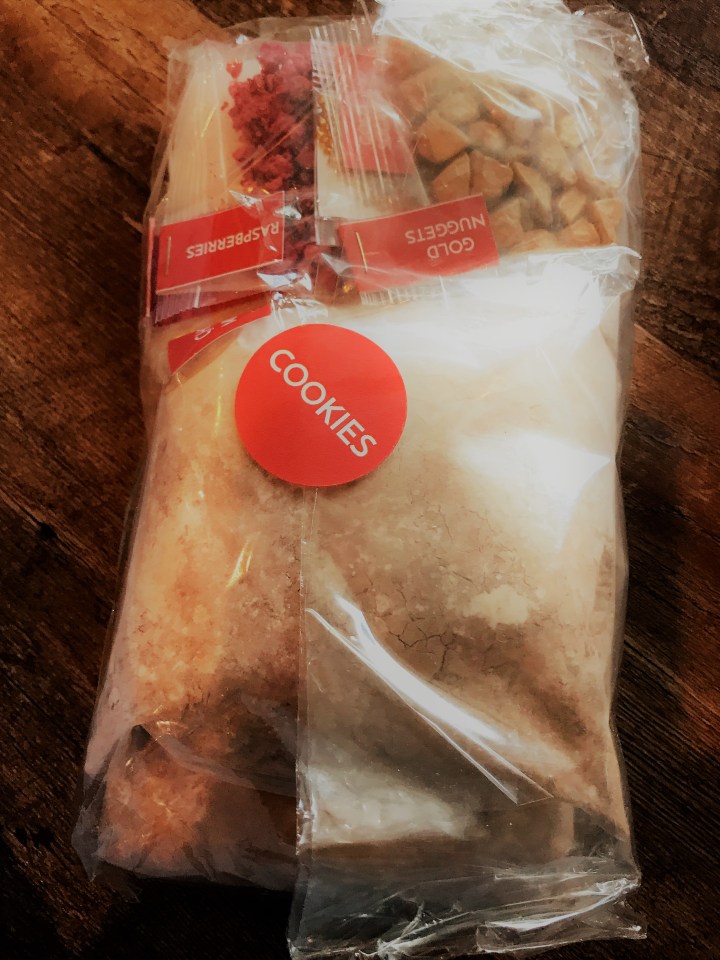 The second baking kit was for Fancy Thumbprint cookies.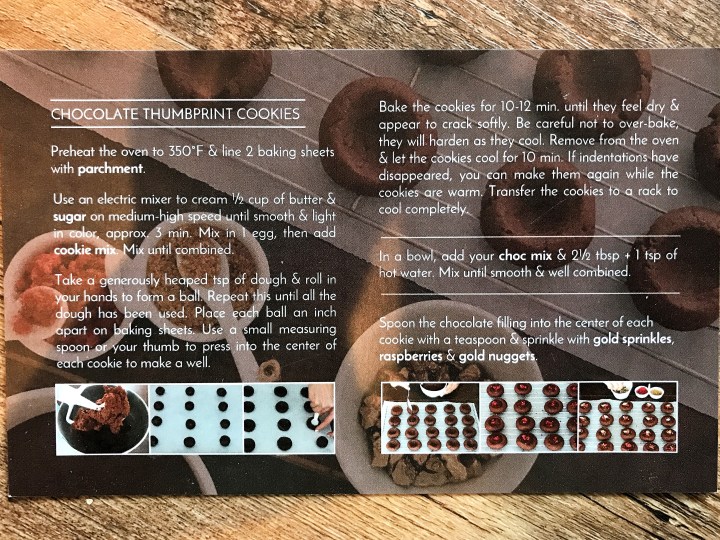 The recipe cards are great, with detailed instructions and pictures. So, it ain't their fault…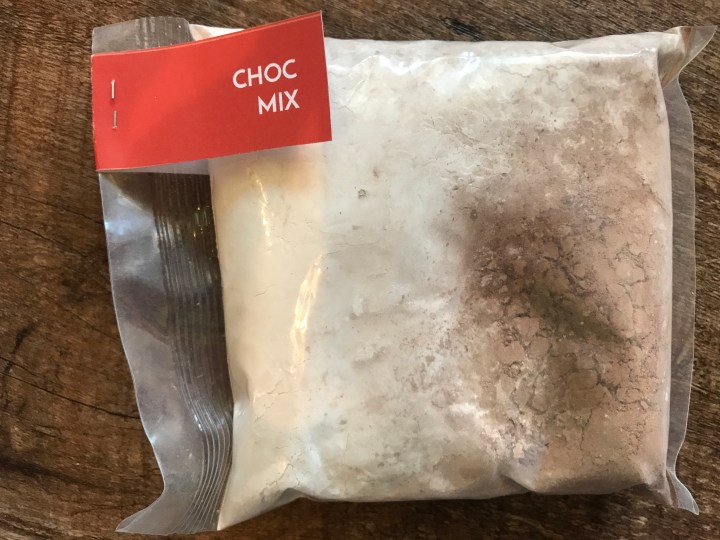 You see how one says Choc Mix and one says Cookie Mix? Well, kids were fussing, I was making dinner at the same time, I think something glass was broken upstairs… And, I mixed the two up…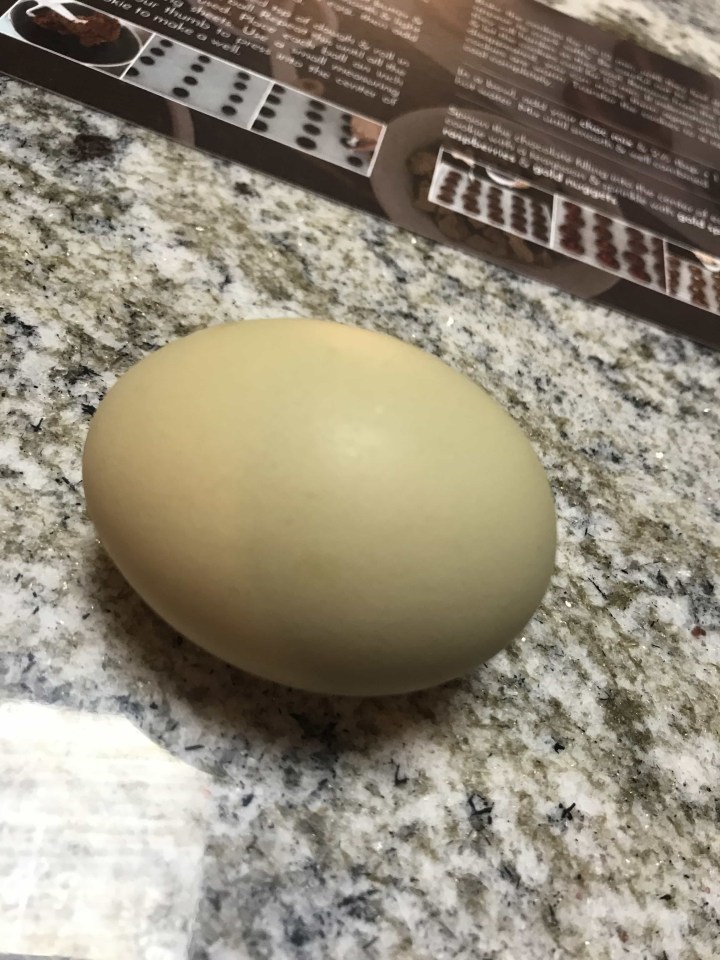 So, the Choc mix accidentally became the Cookie Mix and vice versa.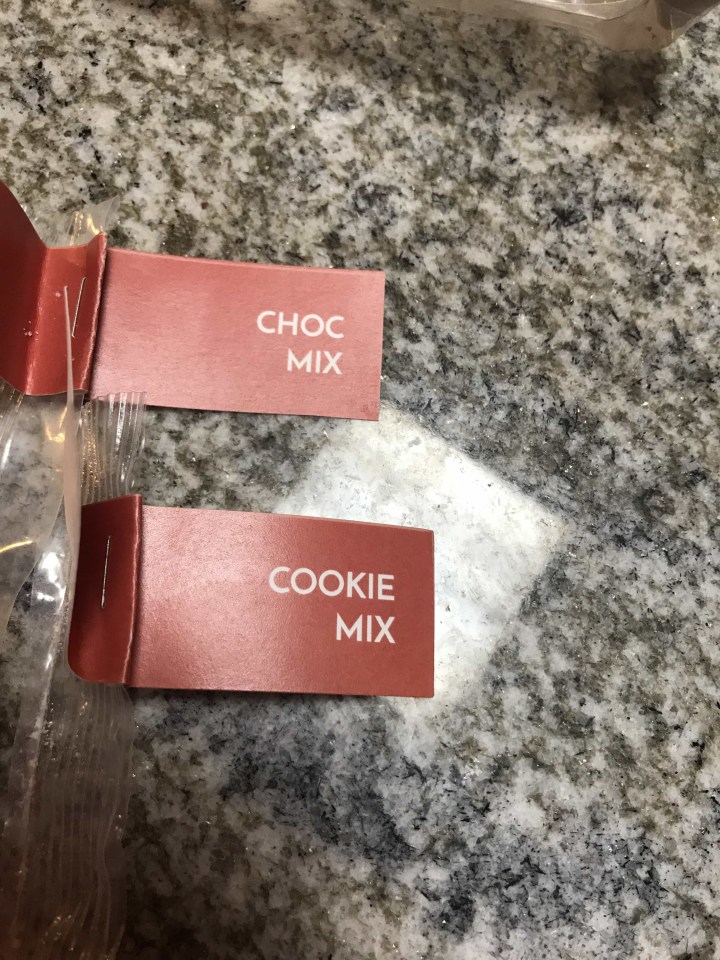 In my defense, they are really close to being alike on the labels…
This I read clearly, parchment paper. Got it.
So, I fixed it best I could, and they didn't turn out half bad.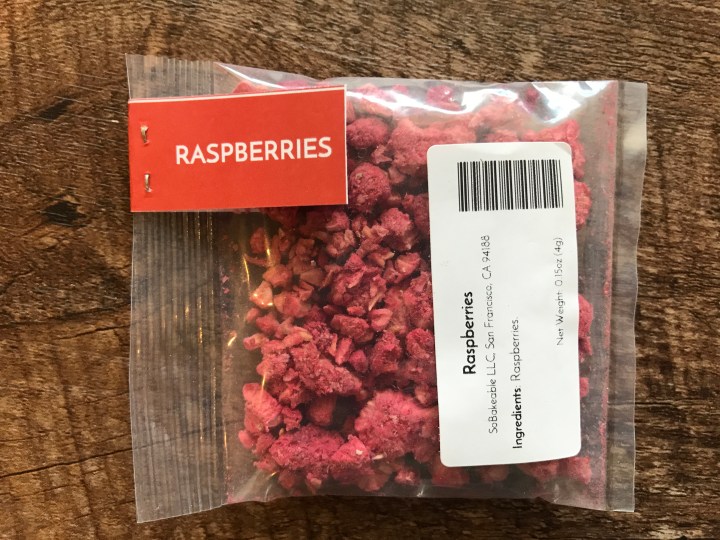 The dried raspberries were for topping the cookies.  They have been in several boxes.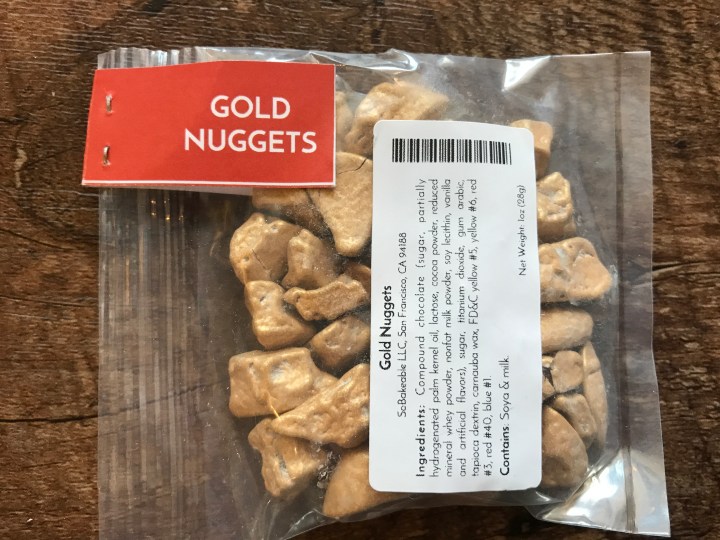 Also, gold nuggets for topping. These have also been in several boxes, but I love them! I mean, golden chocolate, what's not to love?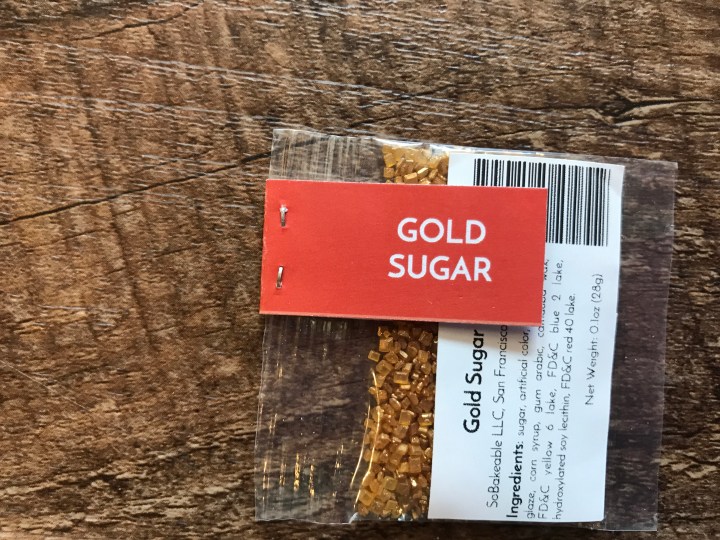 And, golden sprinkles because there is no such thing as too much bling when it comes to cookies.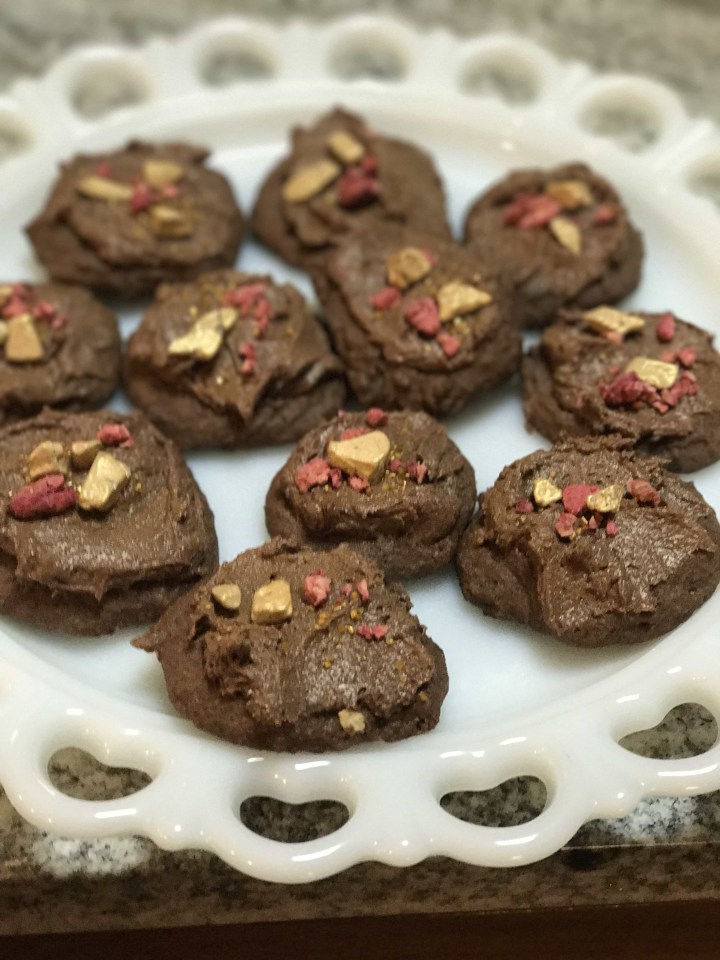 The filling was more like frosting because of my mistake, but yummy all the same.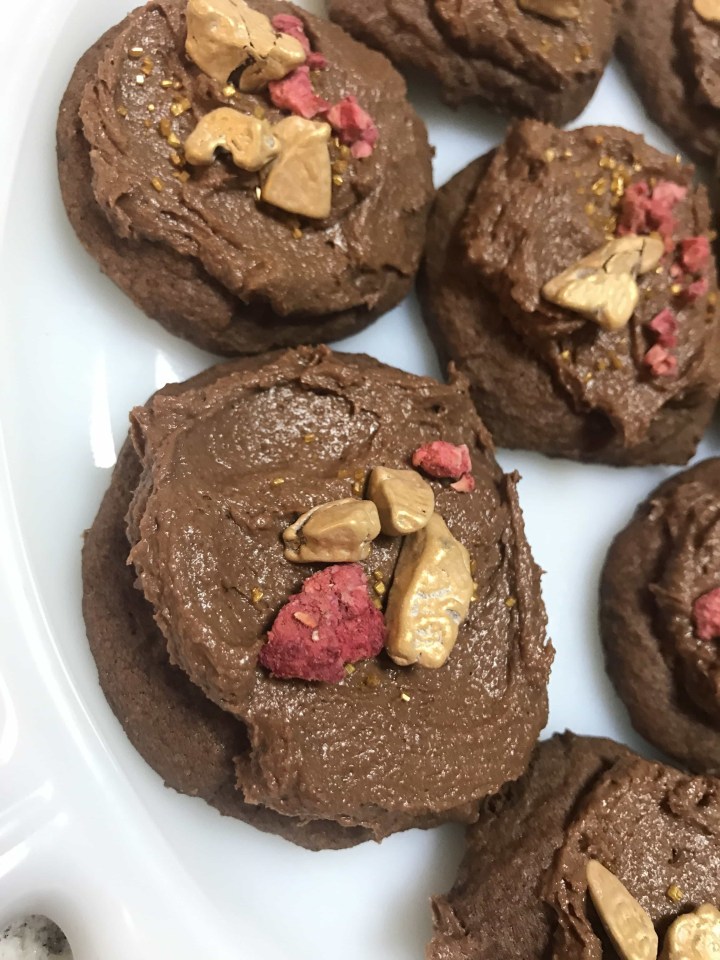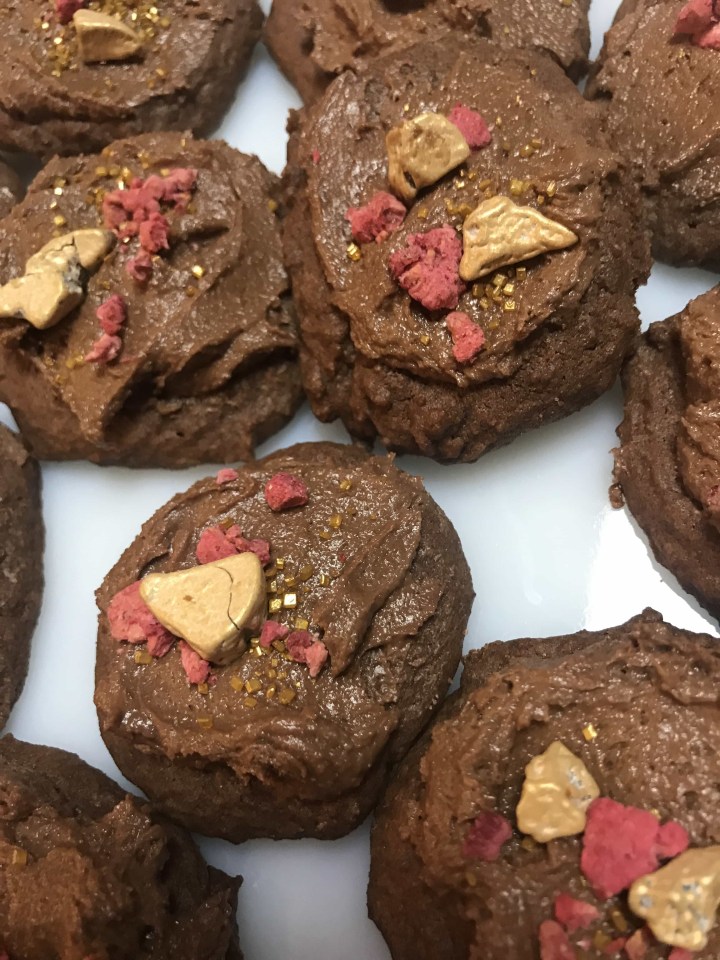 I enjoy the So Bakeable boxes because everything is prepped and ready to go. I don't have to go looking for all the ingredients to make something beautiful and yummy! The Champagne flavor in the cupcakes was out of this world!  And, they turned out so pretty that I gave them as gifts.