Scrapbooking Store is fun monthly scrapbooking subscription uniquely designed & selected just for scrapbookers! Each month we receive a beautiful, themed scrapbook kit complete with 12×12 pages, stickers, cutouts, or other embellishments. Members can upgrade their subscription to receive 2-3 extra embellishments such as buttons, stickers, jewels, brads and more. I'm a big scrapbooker and I think this subscription is great since I can add it to my stash and create some great projects.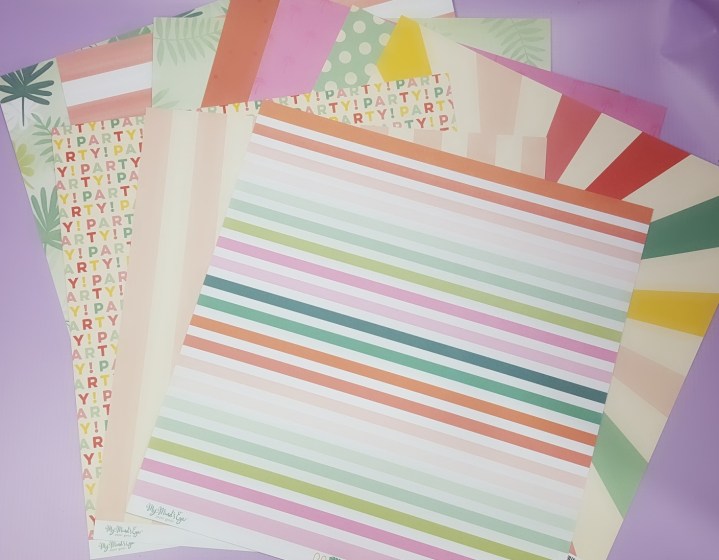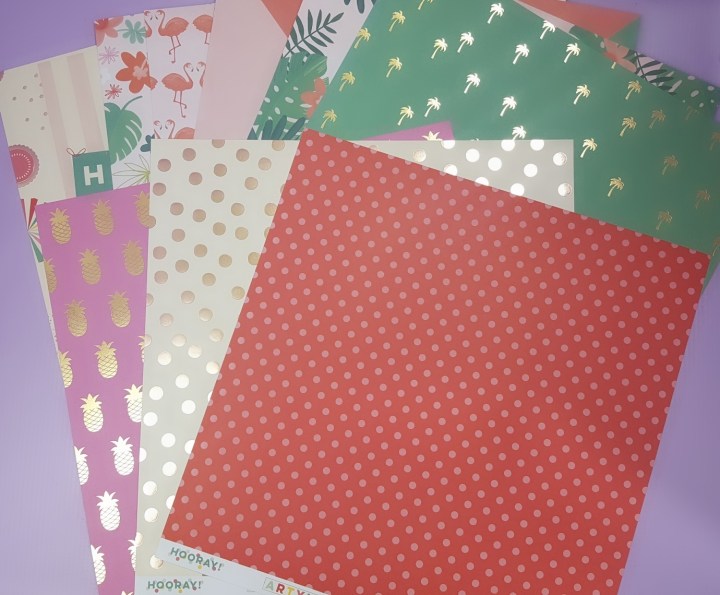 The papers come in a plastic bag and then all of the supplies are in a large cardboard envelope. The above pictures show the two sides of the papers. This month we got 10 12×12 sheets, a sheet of thin stickers and a sheet of cardstock stickers.
This month, the papers and stickers are from My Minds Eye and Studio Calico.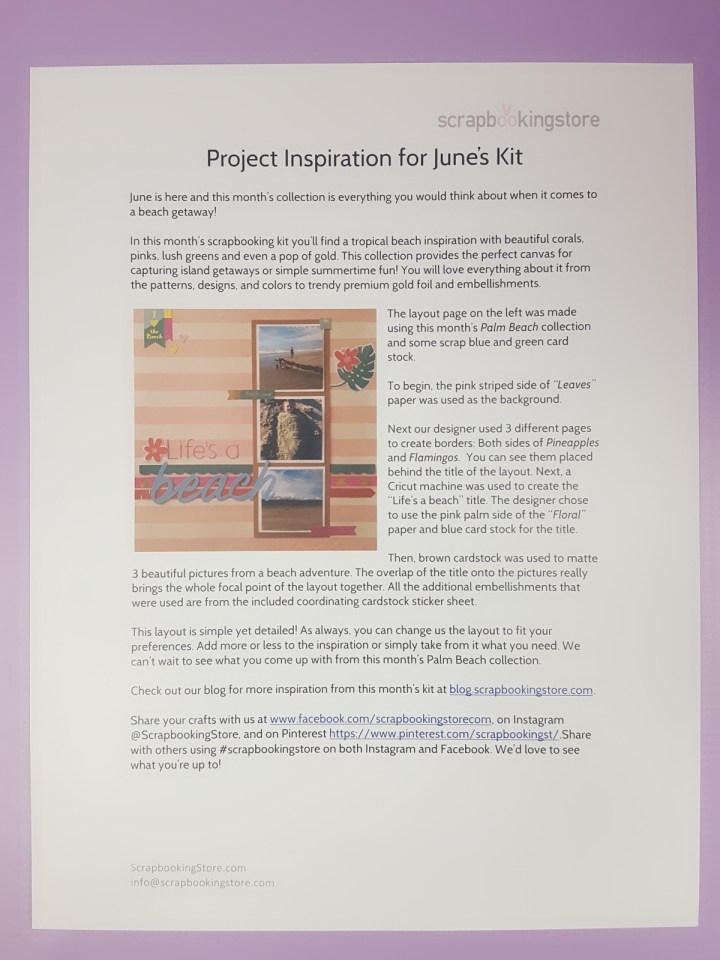 On one side of the information sheet is an inspiration page and information about the layout.
The back of the inspiration card shared the contents of the kit and what you would get if you got the upgraded package.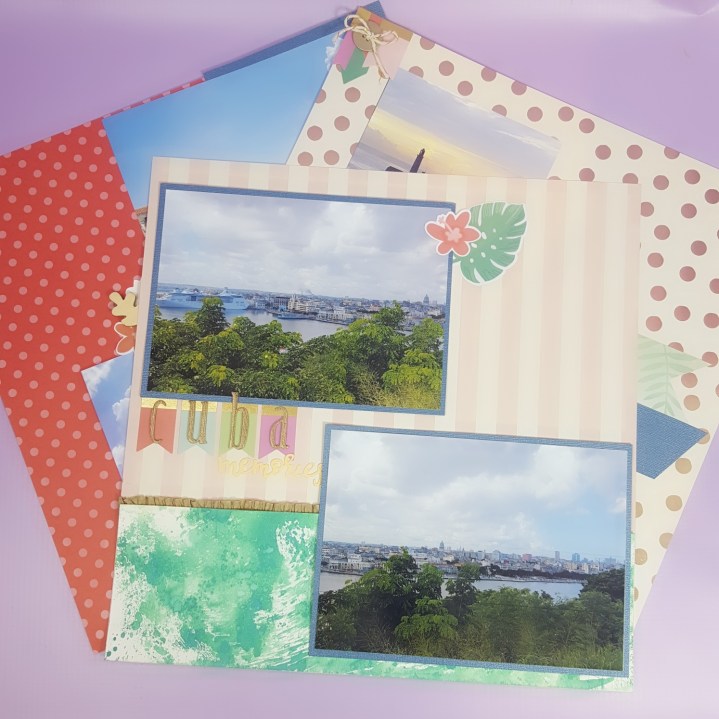 As soon as I saw the papers this month, I knew I was going to save them to use on my cruise pictures. I took a cruise last week so as soon as I got home I was ready to get started.
I started with the inspiration page for this layout if you could believe it. I actually do this a lot and start with one idea but then as I'm pulling out supplies I start moving around.  There is actually a 'Hooray' banner underneath the bottom picture. This is something I'm working at getting better at an using papers even if they whole page isn't something that I am into. You can always cover it up which is what I did here. While I was gone I also got my order of Tim Holtz Distress Oxide inks so I created the bottom bar with the Lucky Clover color and using a smoosh technique.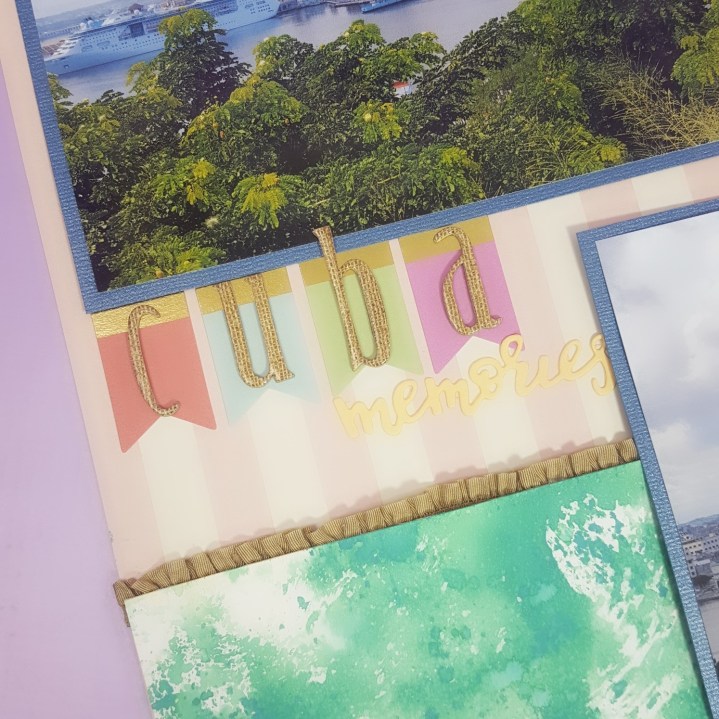 I used some of the provided stickers for the label banner and then grabbed my caddy of letter stickers to give it a name. I already had the memories cut out from a day of playing with some dies and my Sizzix and I tied it all together with my leftover Stampin' Up Ribbon.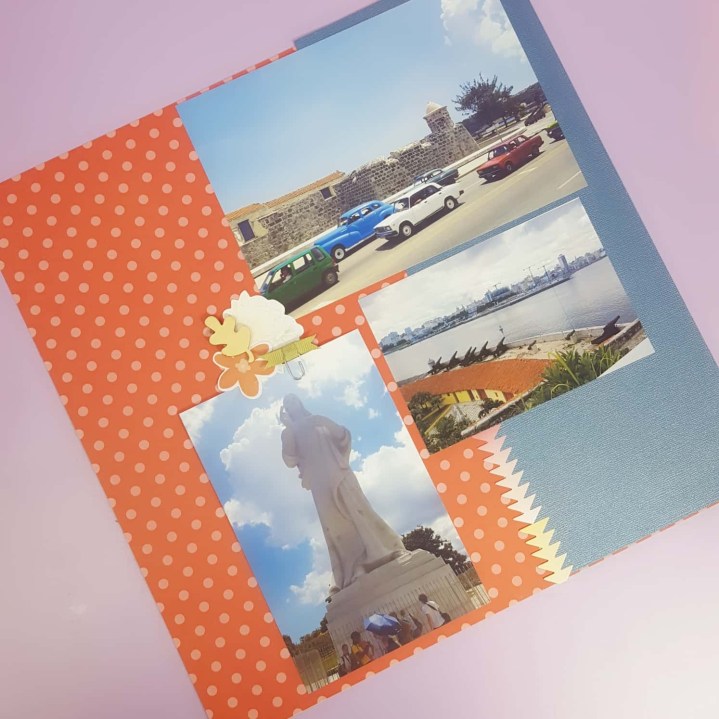 This is the start of some layouts that will have sights I saw while taking a bus tour around Havana. It is a gorgeous city with so much history there but at the same time, it is saddening to see the conditions many there are living in. I'm going to go back with this one and add some journaling and labeling of the locations. Once I get that all in, I might add some more embellishments to the page.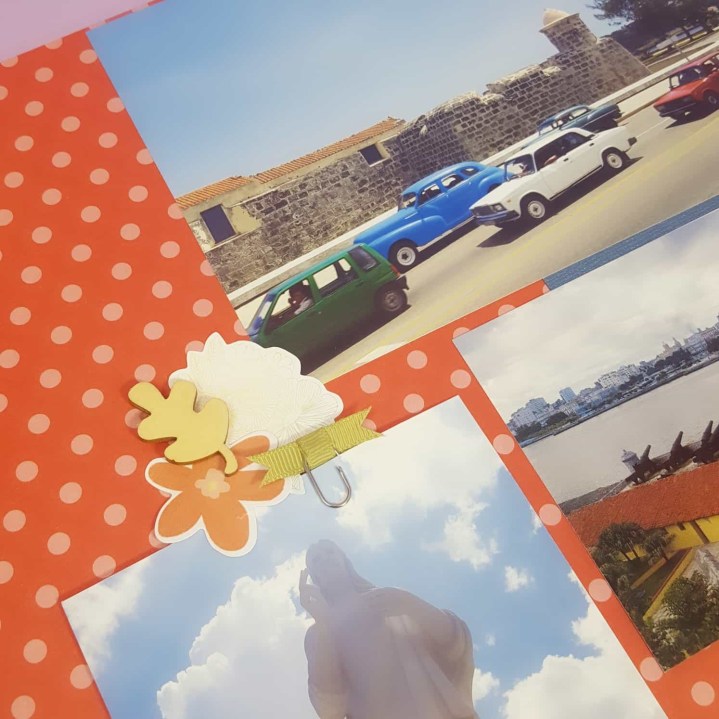 I'm into making little collections of items on a page right now. I started with some of the stickers from the kit and then add a couple other things from my stash.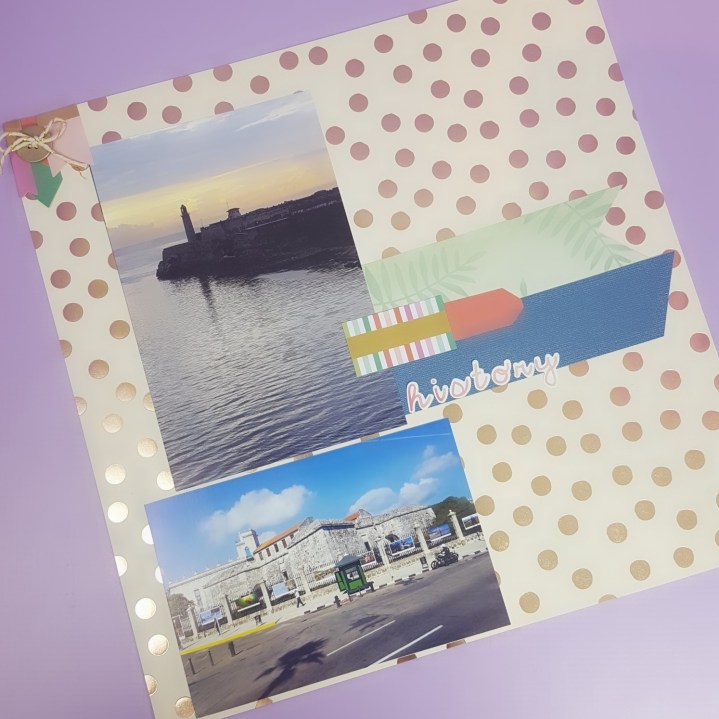 As I said, there is so much history in Cuba. I have so many pictures to go through but here are a couple that I absolutely love. The whole kit has a lot of foiling on the pages which really gives them a lot of shine.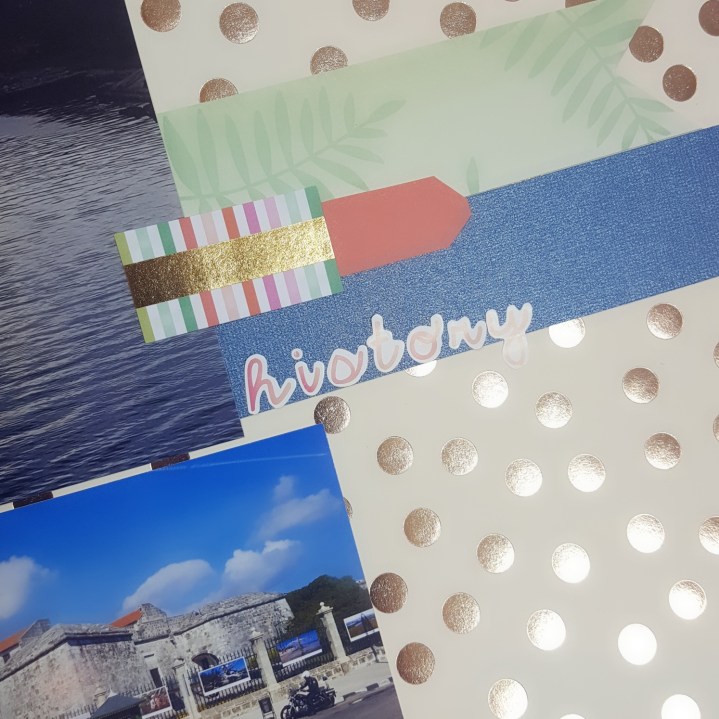 Foiling is so in right now when scrapbooking and paper crafting. This paper is gorgeous. I can't get enough of these dots and I didn't want to cover them all up so I left lots of open space so they really shine through.
Another great Scrapbooking Store box. I couldn't wait to get started with my cruise and using them for my Cuba pages. We also went to Key West and had a day at see so I will be using the other pages especially the foiled ones on those pages. I have some fun pictures of my husband with a pineapple drink in Key West that I need to get from his phone so I can use that paper. It was the perfect collection for summer trips and travel in general.
Do you like to scrapbook? Do you have a favorite paper this month?