Runner's World Box is a subscription box curated by the editors of Runner's World magazine and promises to be filled with running gear, accessories, nutritious snacks, and other cool stuff. I loved my first experience with Runner's World Box last month… and this month was another great box! Subscriptions are $29.99 plus shipping/month.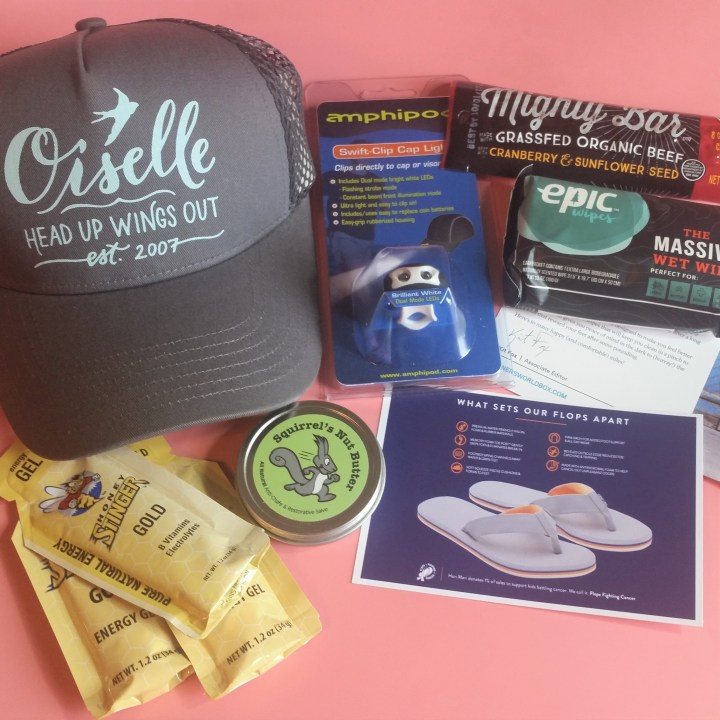 Here's a look at everything in the June box!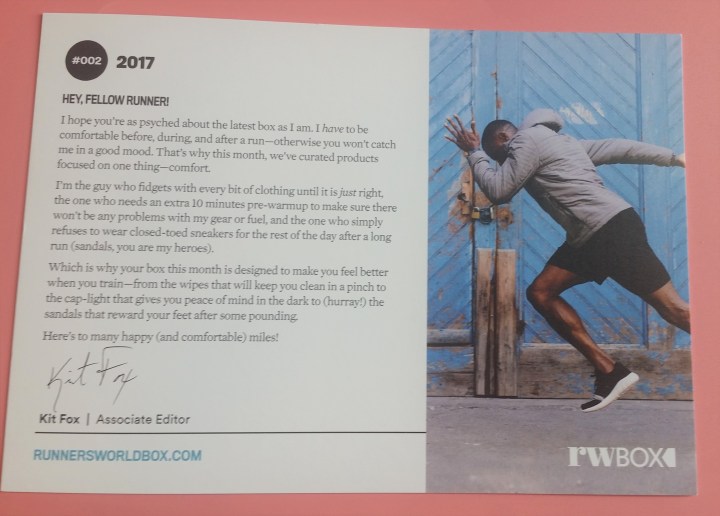 On one side of the card, there is information about the theme of the month. This month's products are focused on comfort.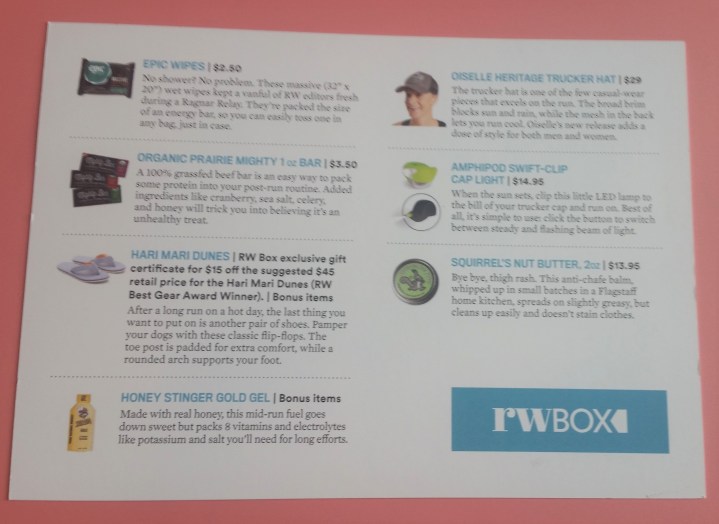 The other side of the information card describes the enclosed items, along with suggestions for use and suggested retail price.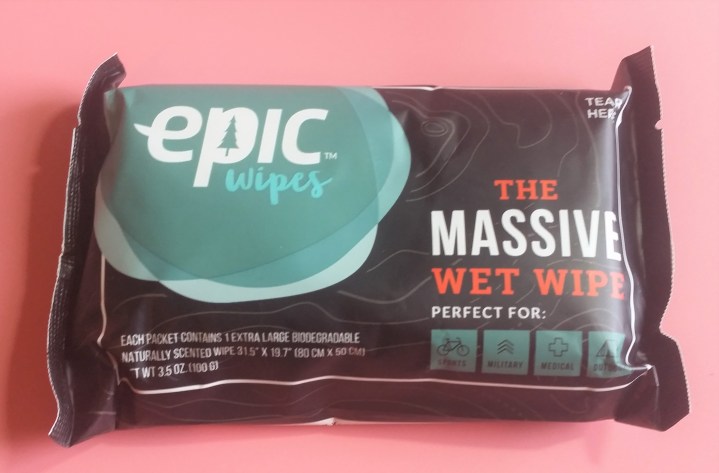 Epic Wipes ($2.50): Sometimes after a sweaty run, you can't get to a shower fast enough… Epic Wipes solves this problem. This wipe is HUGE – like 32″ x 20″ – big enough to clean up your whole body and with a nice light scent. I am definitely buying more of these for quick clean-ups after races.
Organic Prairie Mighty Bar ($3.50): I still haven't found the meat bar of my dreams, but this one is pretty close. This bar, made of grassfed beef, is perfectly spiced – a little sweet and a little savory. I am always looking for portable protein snacks that are made with good stuff, so I was glad to test this one out.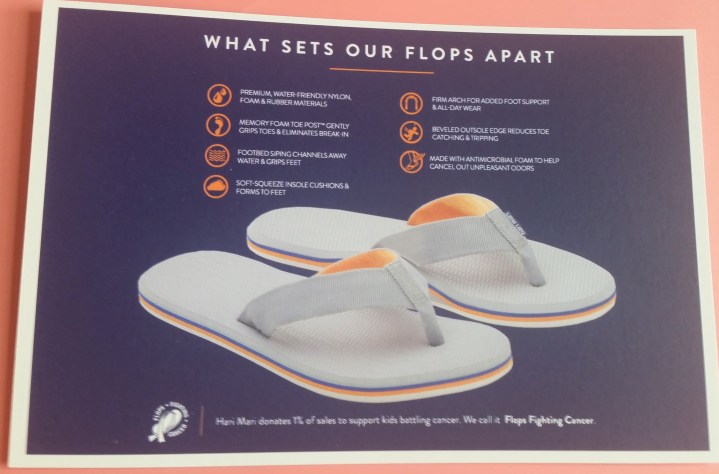 Hari Mari Dunes discount: This is an interesting thing about the Runner's World Box – it highlights items you can't normally get in a box because there are too many choices (size, color, etc.). What Runner's World Box does is provide you with information about the item and then a code. Last month, there was a code to order a Flip Belt (for no additional cost). This month, the box highlights these sandals and provides a code to get $15 off a sandal purchase.
Honey Stinger Gold Gel: I love Honey Stinger products, but I had never tried the Gold Gel. I don't really like honey enough to love this particular gel flavor, but if you like honey, these would be a great training fuel.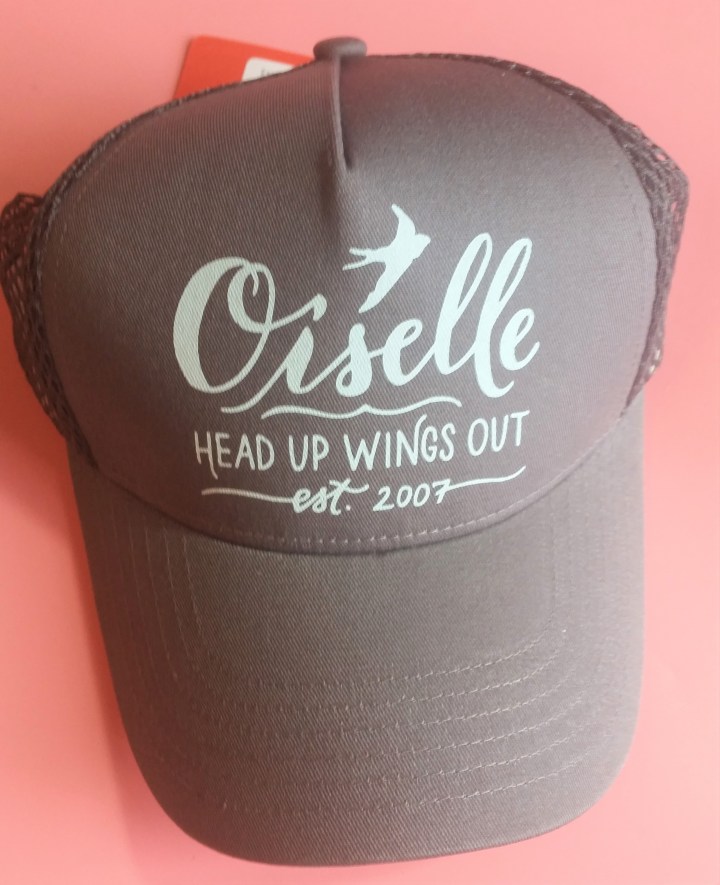 Oiselle Heritage Trucker Hat ($29): I am a huge fan of Oiselle women's running clothes and I always wear hats when I run, so I loved this item. Even though Oiselle makes women's clothes, the hat works for men & women alike.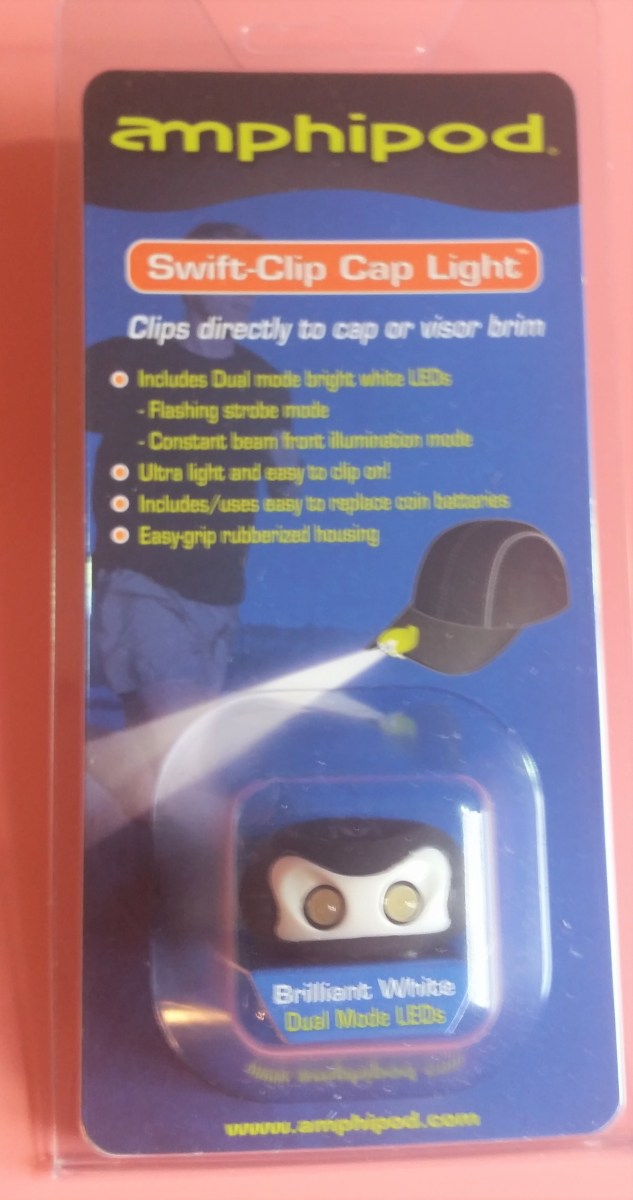 Amphipod Swift-Clip Cap Light ($14.95): This is a great little headlamp for those early morning or late evening runs. It clips very easily to a hat brim and is super bright. I've taken this out for a few runs and was impressed with how much light this little thing would throw off.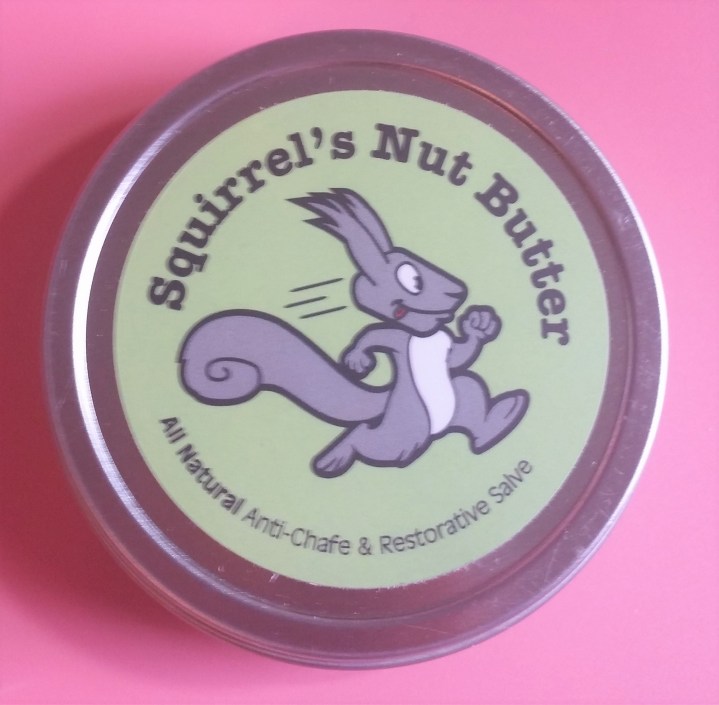 Squirrel's Nut Butter ($13.95): This stuff is like magic. It helps prevent chafing and even better is completely natural. Especially when it's hot and humid, I have a couple of hot spots and I thought this worked well to avoid irritation.
It is clear that Runner's World Box is curated by real runners. Every item in the box is spot-on and high quality, obviously selected by someone who loves running as much as I do. This is a great box for runners!