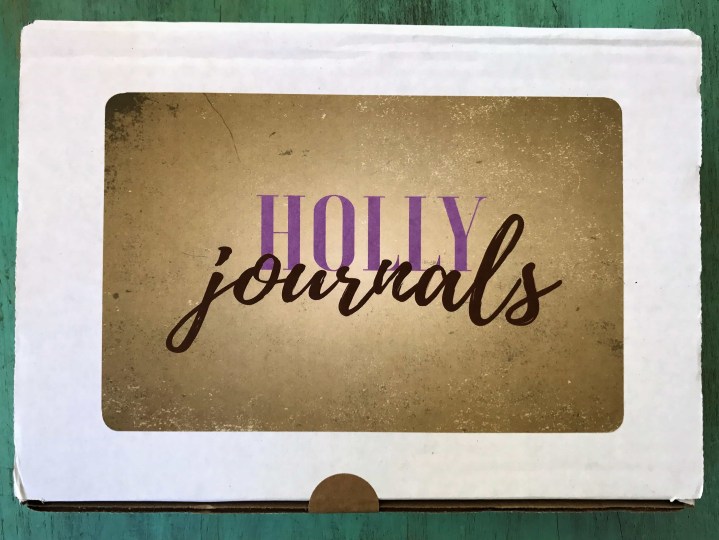 Holly Journals is a subscription for the journal lover. It comes with a handmade journal and every journaling thing you will need each month. These journals are completely handmade, and everything is coordinated to a specific theme like summer, etc. Holly Rose, who owns Holly Journals personally curates every box and she and her family assemble every journal. Boxes are sent out the last week of the previous month so they will arrive in time to start off a new month with a new journal.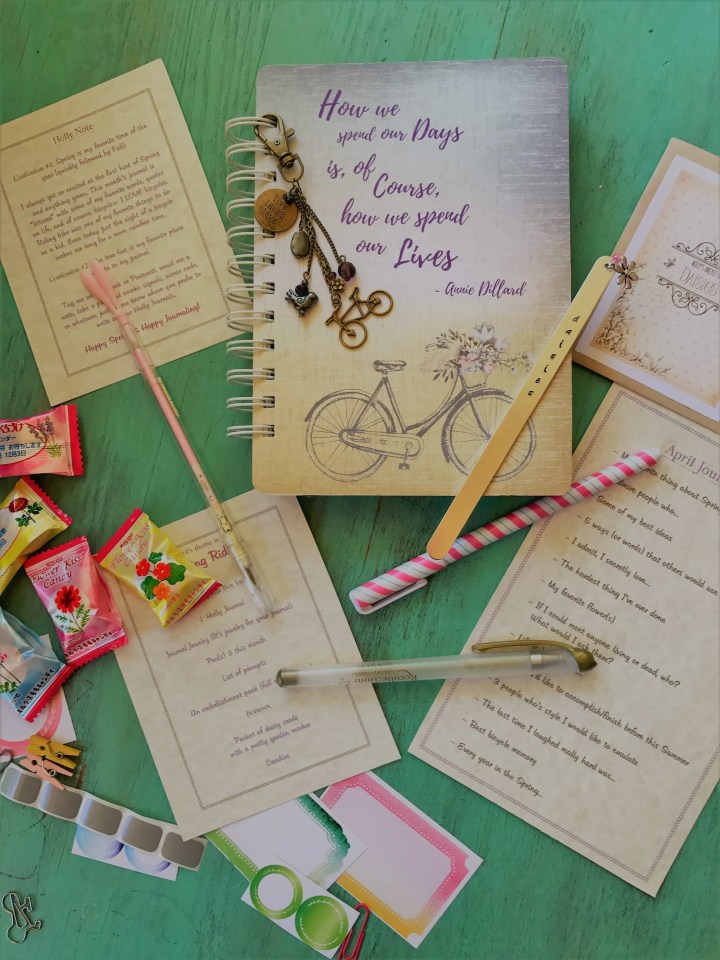 DEAL: Get 10% off for life! Use coupon code HS10.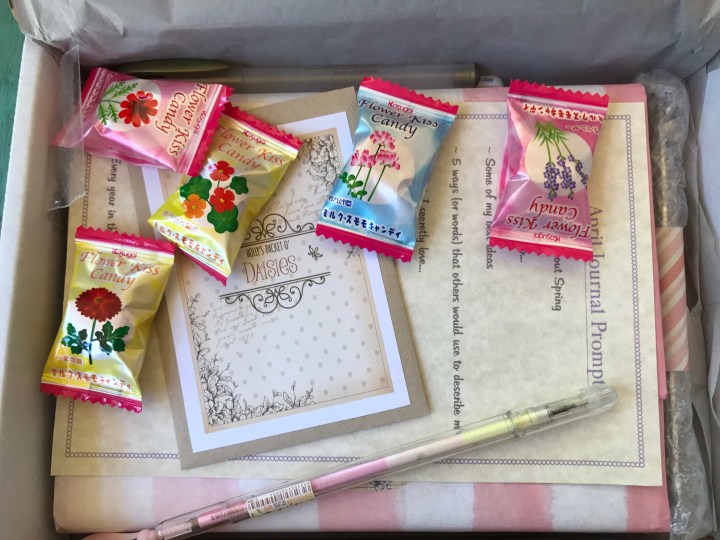 They have an awesome guarantee! If you are not thrilled with your new journal, you can simply return your box (unwritten and undamaged) for a full refund (minus shipping). Their motto is, "Don't love it. Don't keep it. It's that simple." But, you're gonna love it…
They are now offering a Mini Journal Box. It's half the size for only $19.95 a month. (Includes shipping!)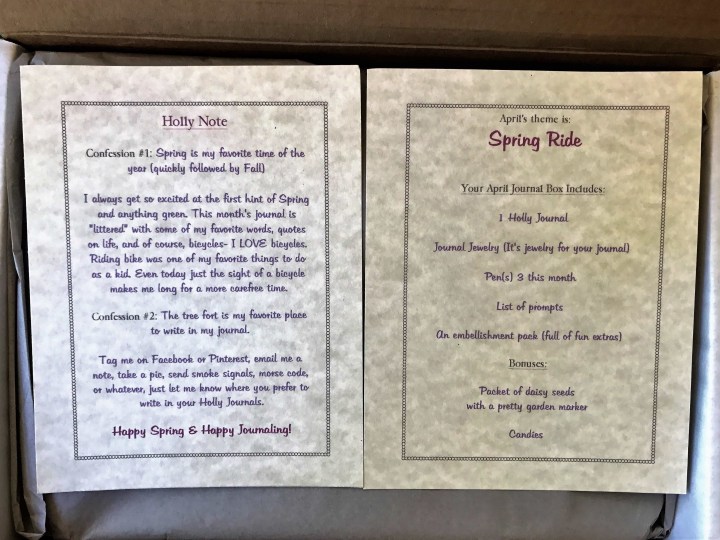 The subscription is $39.95 for month to month with shipping included. If you commit to a 3, 6 or 12-month subscription the price drops a little. The 12-month subscription (the best price) comes out to $34 per month (before any coupons).
The month's theme was "Spring Ride."
All of these journaling aides were in an envelope in the box.
Every box has journal bling jewelry for your journal. These are really cute and match your journal theme.
This metal bookmark was in the box. I like that it is metal and can't get torn or bent.
The ink in this pen was gold!!! To add a little midas touch to your journal entry.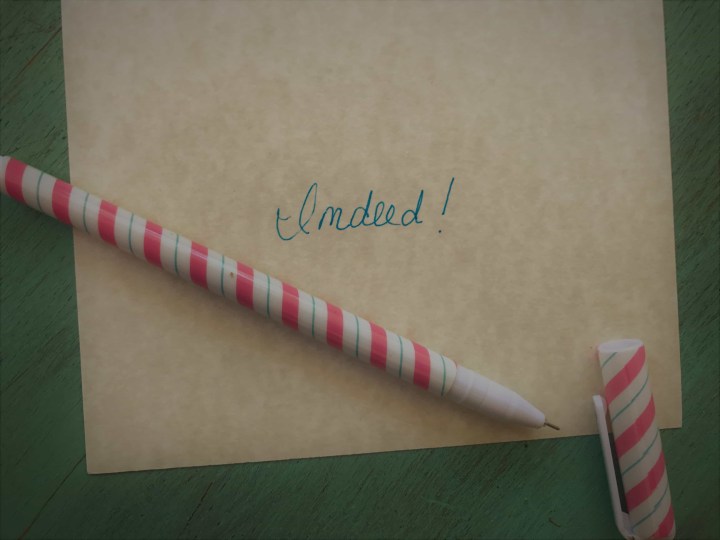 This pen had a lighter blue color and the nib was very fine. It was nice to write with.
And, then there was this pen. I think it's a bunny pen. It has bunny ears. The ink flowed really well. I loved the way that it wrote.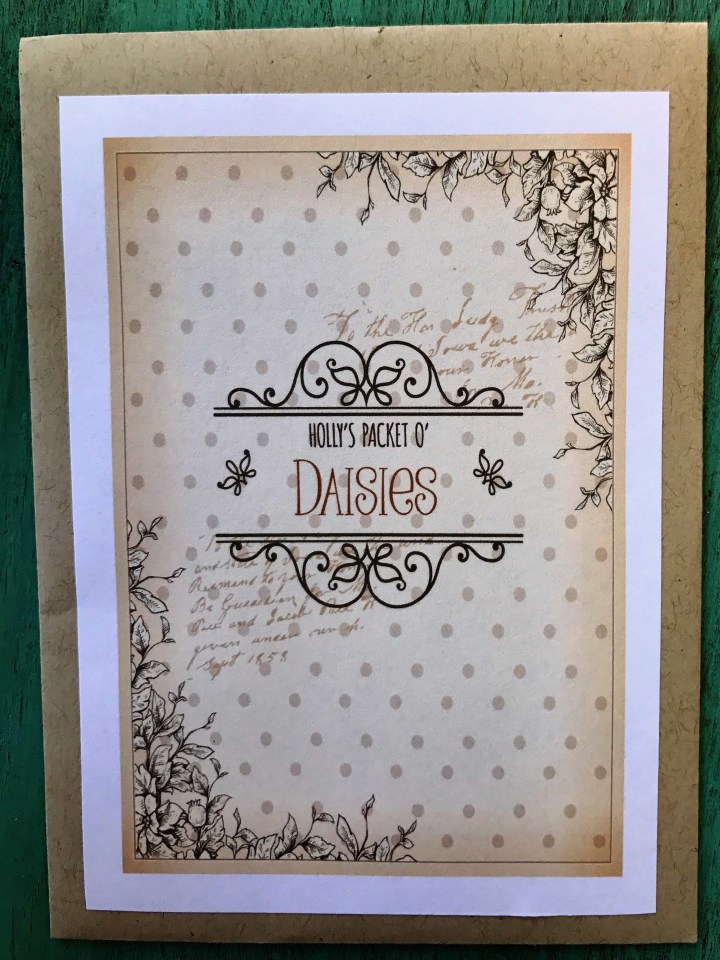 This is an actual pack of daisy seeds. Beautifully packaged too.
These whimsical Flower Kiss Candies were the other bonus gift for this month's box.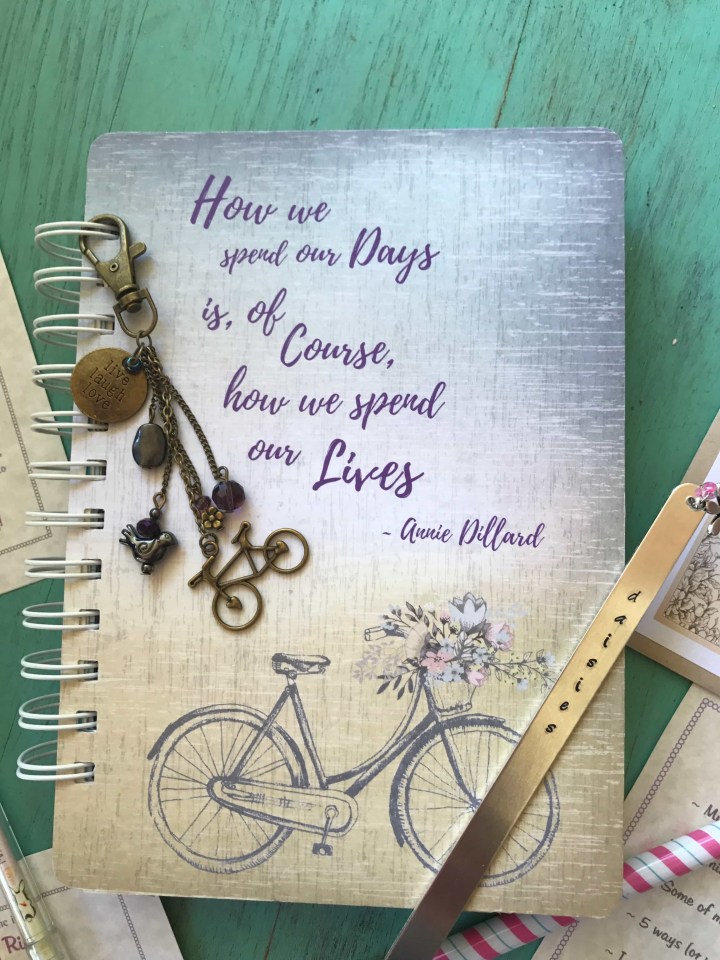 And, here it is! The journal itself is 7.5 inches by 5.5 inches with a hard front and back cover. Every journal is wrapped in coordinating tissue and sealed with a matching sticker. The amount of detail in this box is really amazing!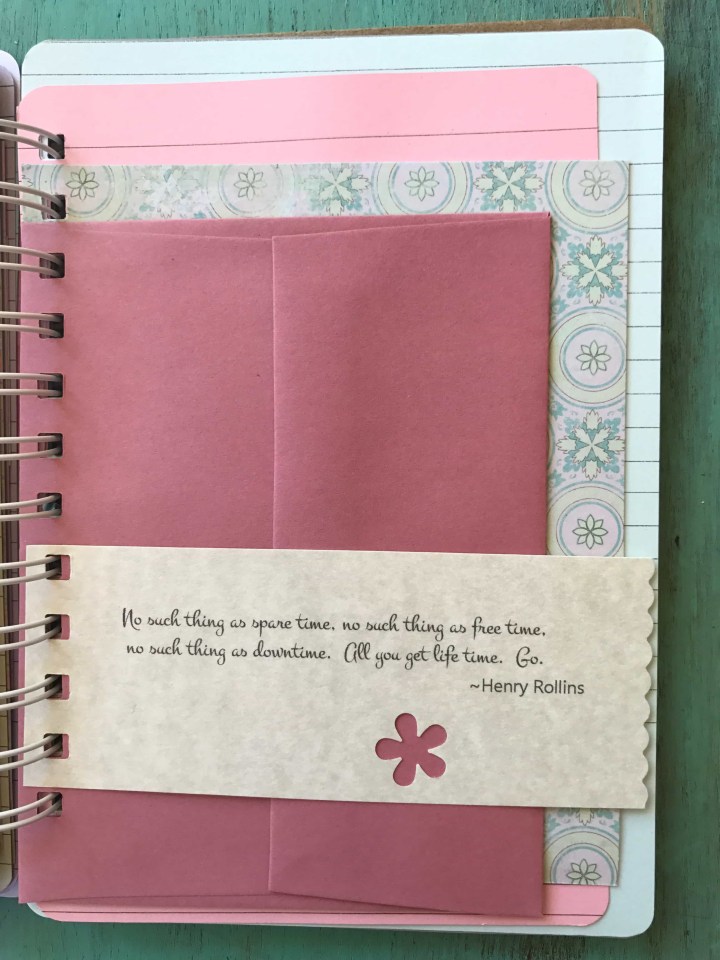 There is page after page of fabulous color and texture.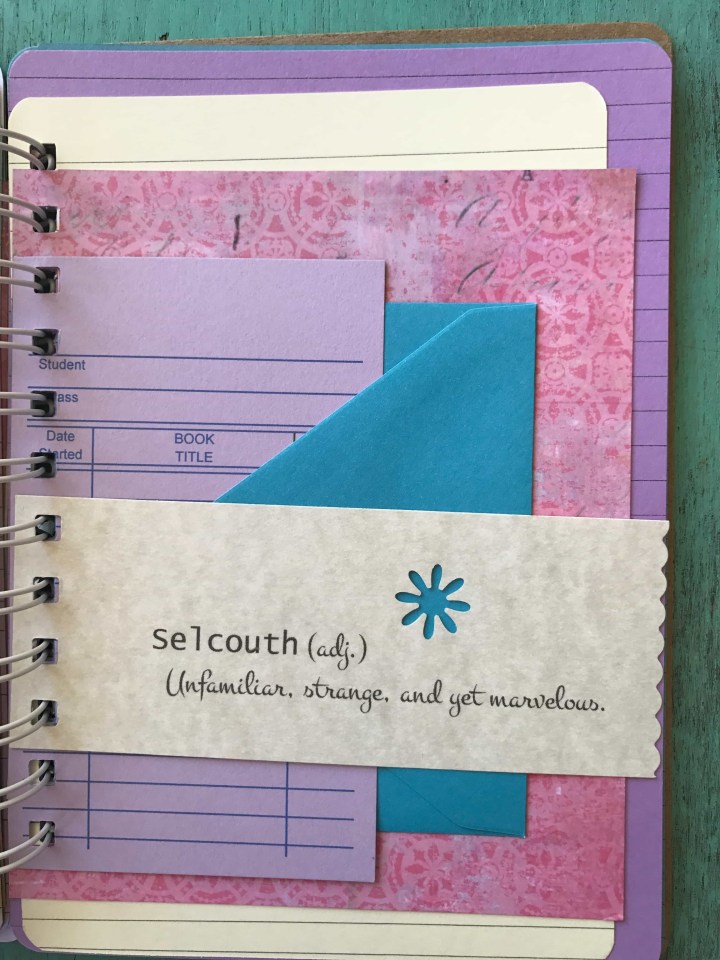 Lines, envelopes, quotes, definitions…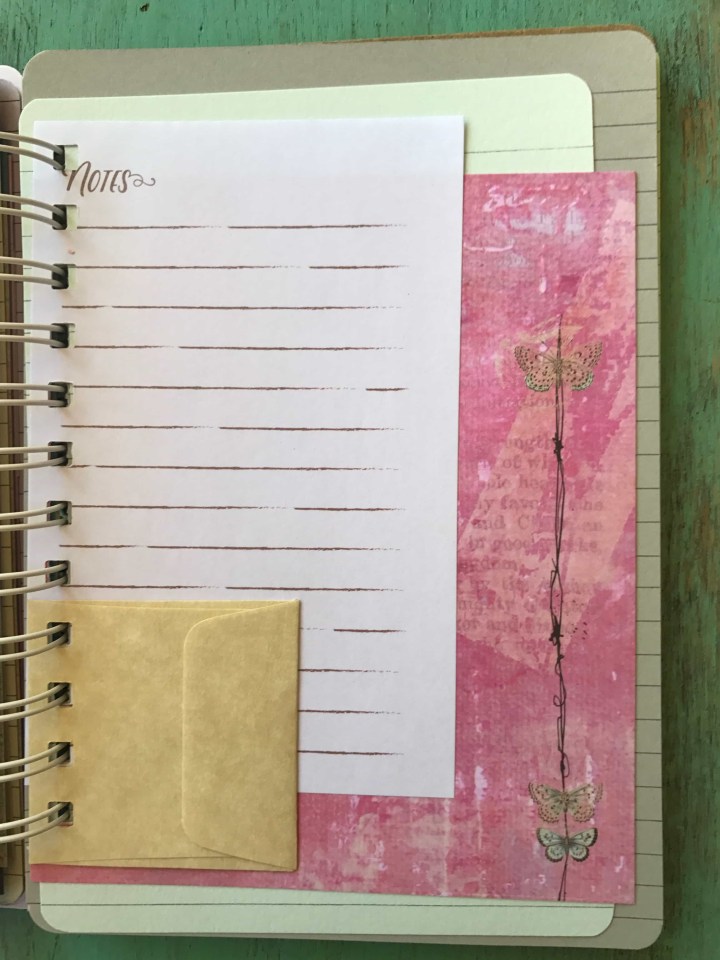 If you like a good journal, you will be impressed.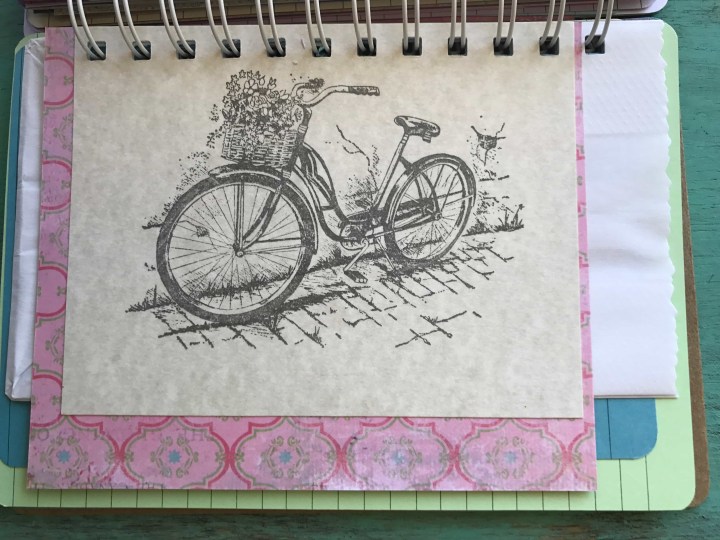 I like this print of a bicycle.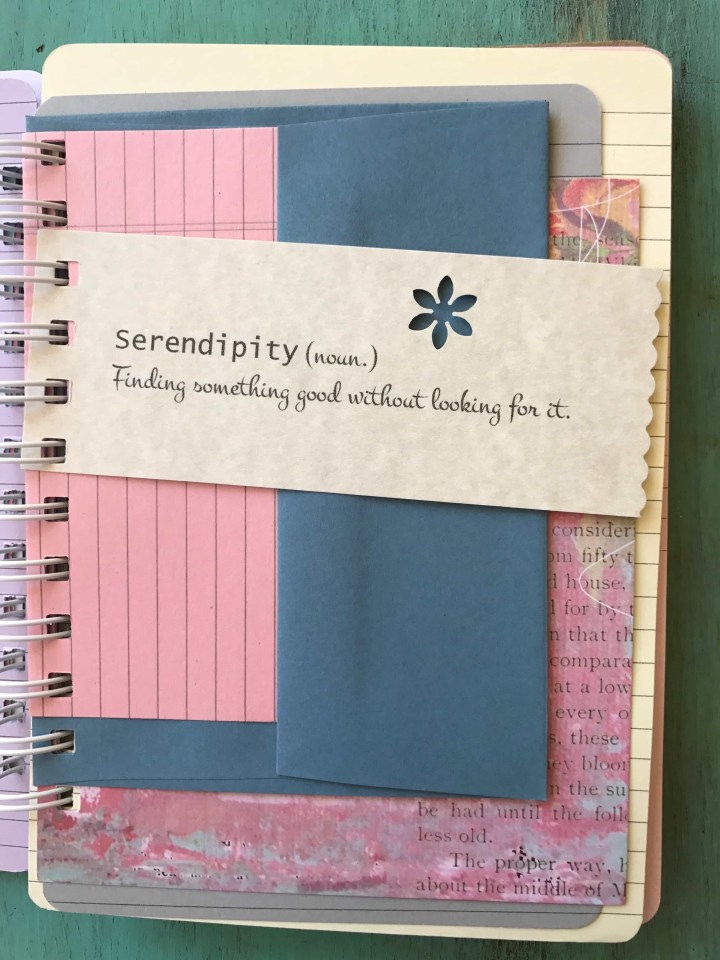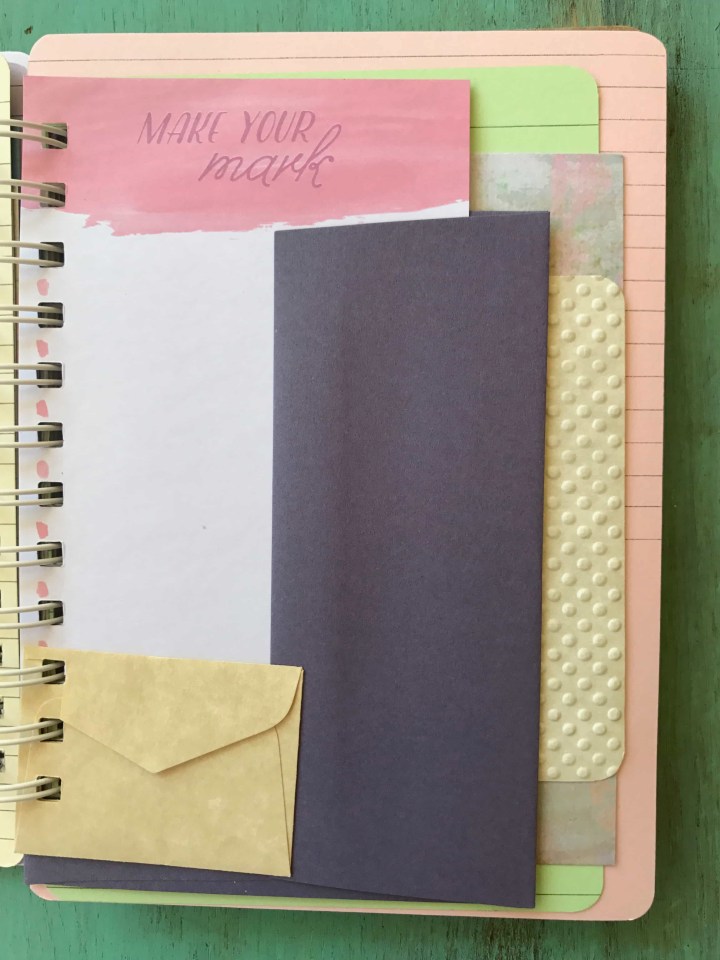 Check out the texture on the white floral page!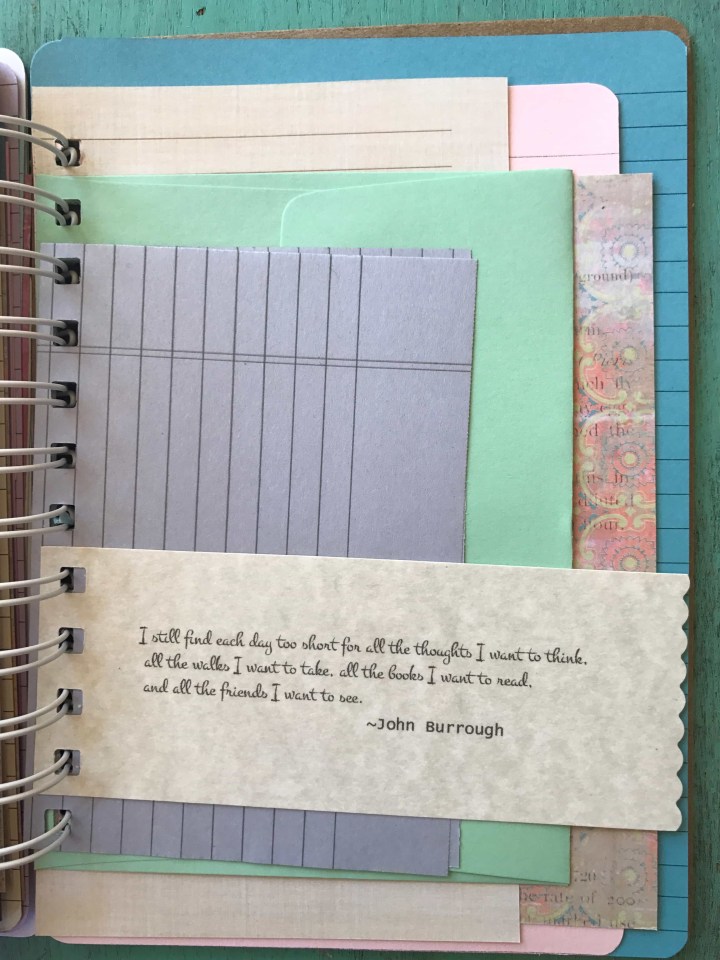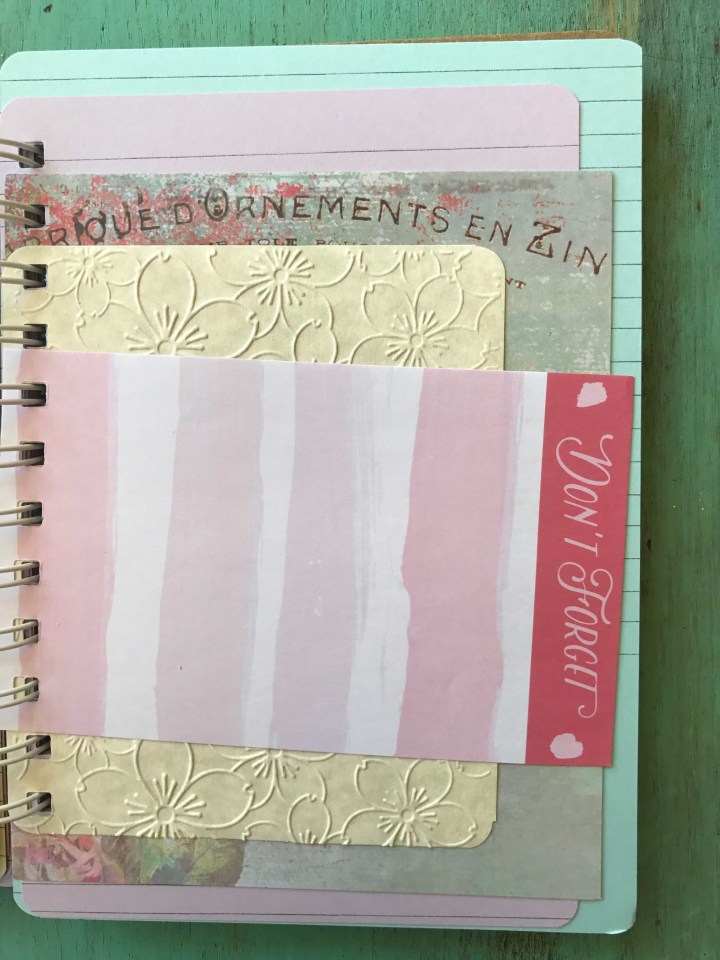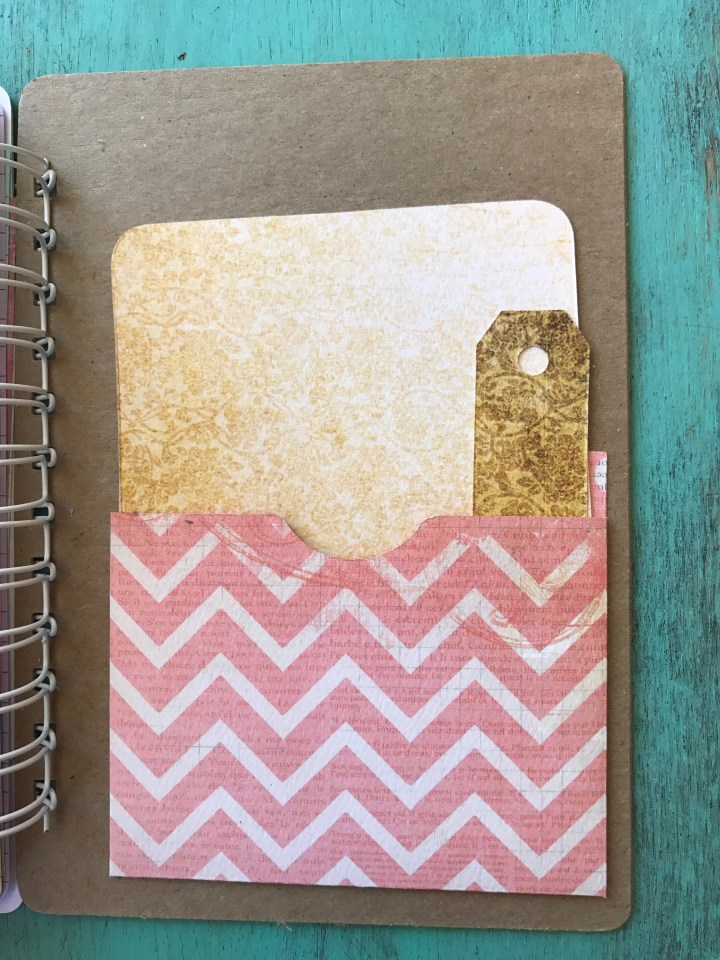 There are at least 100 pages in every journal.
And, to help you fill the pages, they include a list of journaling prompts.
The Holly Journal box is a beautiful creation of intricate detail.  Each journal and the coordinating accessories is a work of art!
What did you think of April's Holly Journals?