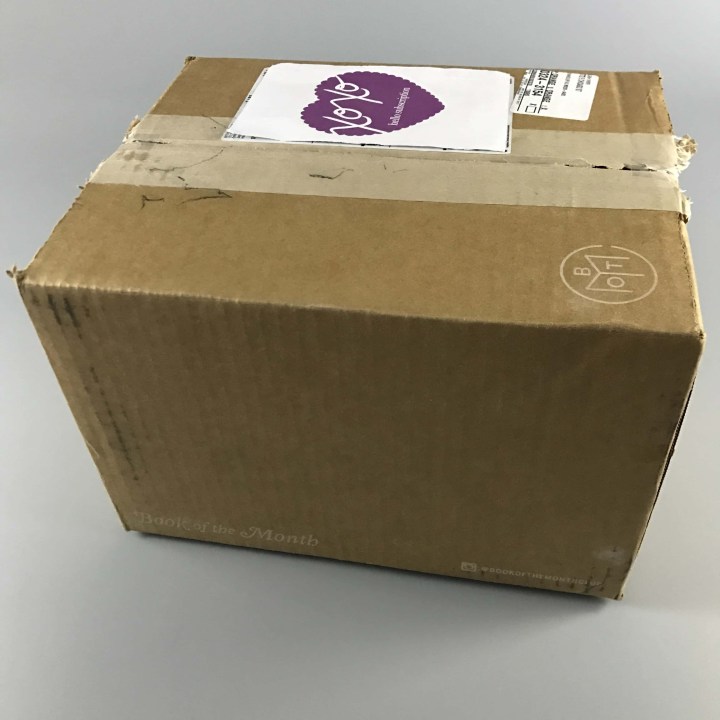 Book of the Month Club is a monthly book subscription box. Each month, their panel of Judges selects 5 books, which they announce on the first of the month, and members have six days to decide which book (or books) they would like to receive. One book per month is included in the membership fee, and members can purchase up to two additional books each month for $9.99 per title. The subscription price is $14.99 per month.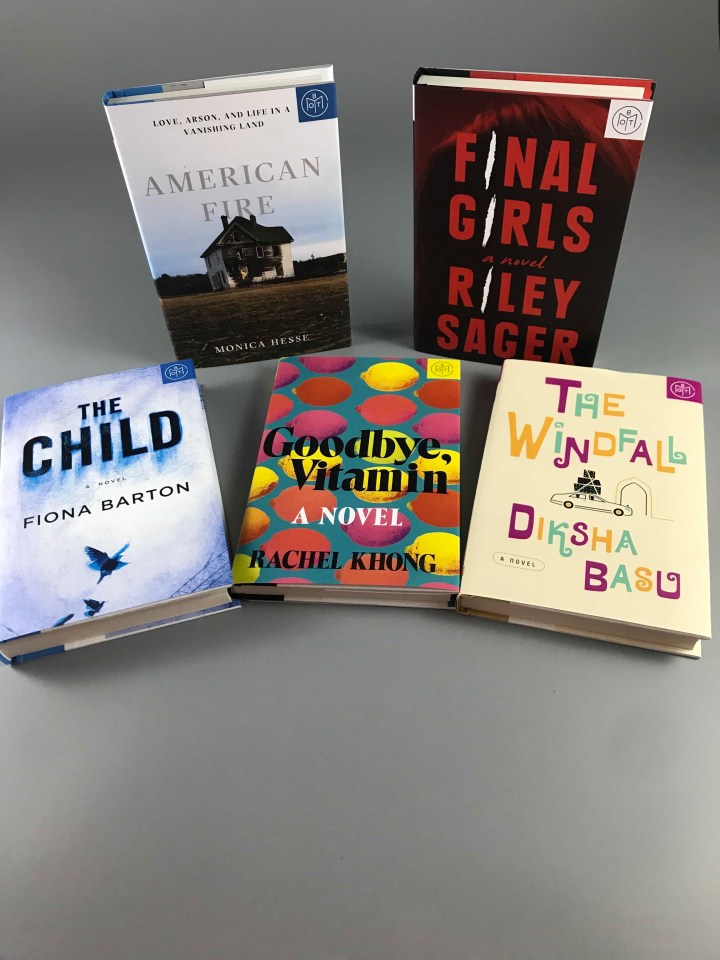 DEAL:Sign up for a 1-month membership for $10 with the link, OR use this link and code TOTALLY for a free tote + get it for $10 per month for 2 or 3 months!
The Book of the Month subscription includes one book per month – we were sent all five to examine. You can add on extra titles for $9.99 per book!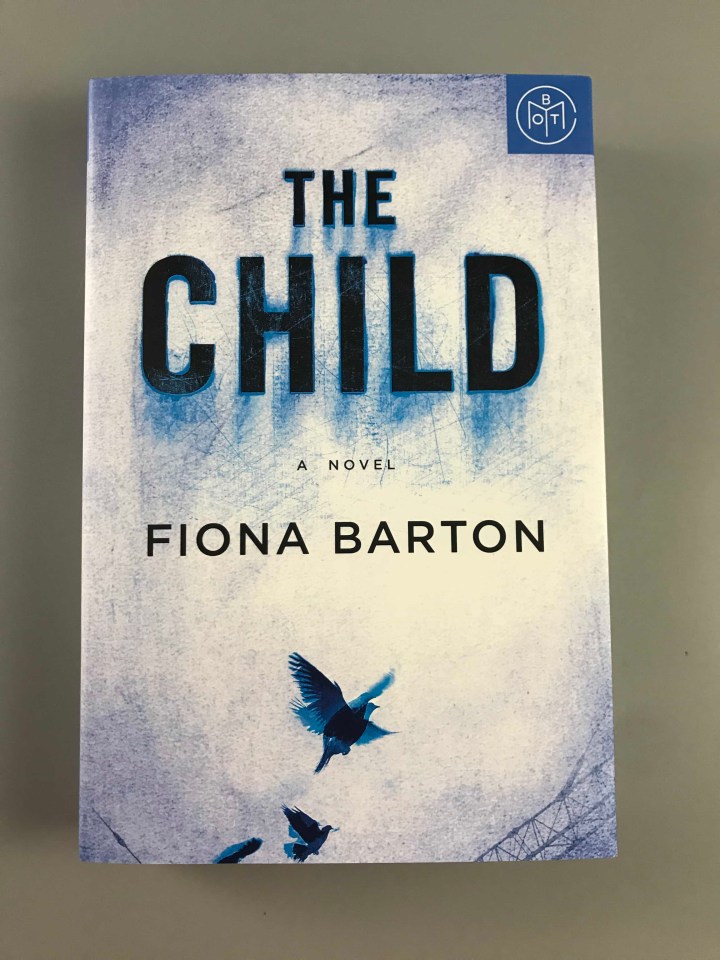 The Child: A Novel by Fiona Barton
One of the most highly anticipated thrillers of the year—as seen in People, Entertainment Weekly, Time, USA Today, Bustle, Good Housekeeping.com, HelloGiggles, The Boston Globe, PureWow, The Dallas Morning News, and more!

"The Child is a perfect blend of beach read and book club selection. It's a fascinating and fitting follow-up to [Barton's] best-selling debut novel, The Widow. . . .[A] page-turning whodunit….A novel that is both fast-paced and thought-provoking, it keeps the reader guessing right to the end."—USA Today

"A lightning-paced, twisty story with an ending so surprising you might have to read it twice."—GoodHousekeeping.com

"Multiple narratives mean non-stop action in The Child…Like her fellow novelists, Fiona Barton knows showing is better than telling because it allows for the reader's perspective…whether the conclusion occasions a shock or an 'aha!' doesn't matter; it's satisfying due to all the work that's gone into its discovery."—NPR.org

The author of the stunning New York Times bestseller The Widow returns with a brand-new novel of twisting psychological suspense.

As an old house is demolished in a gentrifying section of London, a workman discovers a tiny skeleton, buried for years. For journalist Kate Waters, it's a story that deserves attention. She cobbles together a piece for her newspaper, but at a loss for answers, she can only pose a question: Who is the Building Site Baby?

As Kate investigates, she unearths connections to a crime that rocked the city decades earlier: A newborn baby was stolen from the maternity ward in a local hospital and was never found. Her heartbroken parents were left devastated by the loss.

But there is more to the story, and Kate is drawn—house by house—into the pasts of the people who once lived in this neighborhood that has given up its greatest mystery. And she soon finds herself the keeper of unexpected secrets that erupt in the lives of three women—and torn between what she can and cannot tell…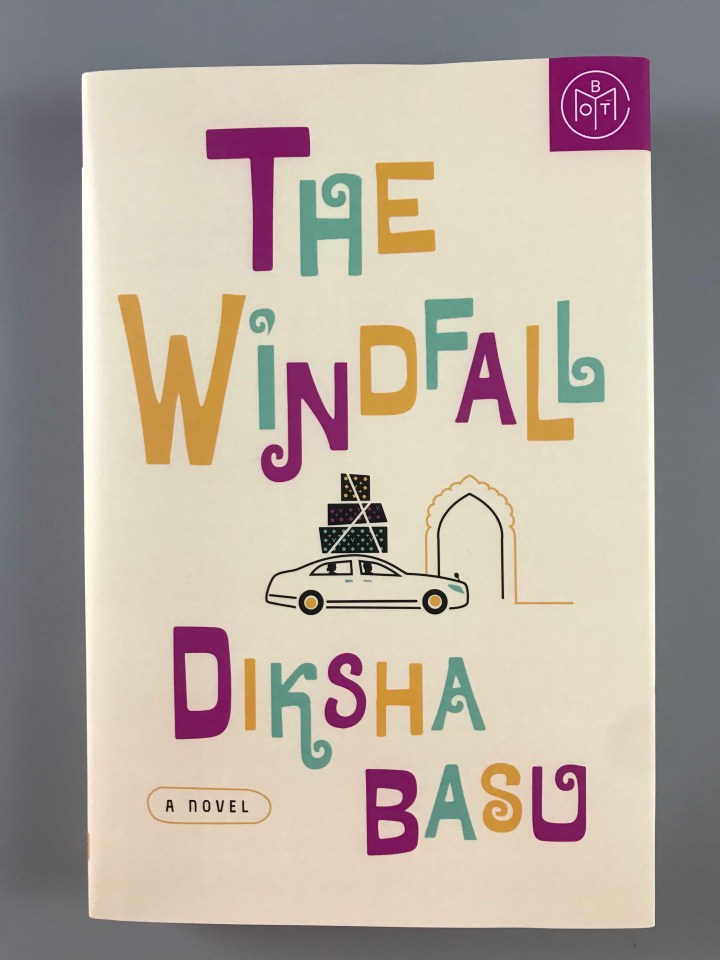 The Windfall: A Novel by Disksha Basu
A heartfelt comedy of manners, Diksha Basu's debut novel unfolds the story of a family discovering what it means to "make it" in modern India.

For the past thirty years, Mr. and Mrs. Jha's lives have been defined by cramped spaces, cut corners, gossipy neighbors, and the small dramas of stolen yoga pants and stale marriages. They thought they'd settled comfortably into their golden years, pleased with their son's acceptance into an American business school. But then Mr. Jha comes into an enormous and unexpected sum of money, and moves his wife from their housing complex in East Delhi to the super-rich side of town, where he becomes eager to fit in as a man of status: skinny ties, hired guards, shoe-polishing machines, and all.

The move sets off a chain of events that rock their neighbors, their marriage, and their son, who is struggling to keep a lid on his romantic dilemmas and slipping grades, and brings unintended consequences, ultimately forcing the Jha family to reckon with what really matters. Hilarious and wise, The Windfall illuminates with warmth and charm the precariousness of social status, the fragility of pride, and, above all, the human drive to build and share a home. Even the rich, it turns out, need to belong somewhere.

Final Girls: A Novel by Riley Sager
"The first great thriller of 2017 is here: Final Girls, by Riley Sager. If you liked Gone Girl, you'll like this."—Stephen King

Ten years ago, college student Quincy Carpenter went on vacation with five friends and came back alone, the only survivor of a horror movie–scale massacre. In an instant, she became a member of a club no one wants to belong to—a group of similar survivors known in the press as the Final Girls. Lisa, who lost nine sorority sisters to a college dropout's knife; Sam, who went up against the Sack Man during her shift at the Nightlight Inn; and now Quincy, who ran bleeding through the woods to escape Pine Cottage and the man she refers to only as Him. The three girls are all attempting to put their nightmares behind them, and, with that, one another. Despite the media's attempts, they never meet.

Now, Quincy is doing well—maybe even great, thanks to her Xanax prescription. She has a caring almost-fiancé, Jeff; a popular baking blog; a beautiful apartment; and a therapeutic presence in Coop, the police officer who saved her life all those years ago. Her memory won't even allow her to recall the events of that night; the past is in the past.

That is, until Lisa, the first Final Girl, is found dead in her bathtub, wrists slit, and Sam, the second, appears on Quincy's doorstep. Blowing through Quincy's life like a whirlwind, Sam seems intent on making Quincy relive the past, with increasingly dire consequences, all of which makes Quincy question why Sam is really seeking her out. And when new details about Lisa's death come to light, Quincy's life becomes a race against time as she tries to unravel Sam's truths from her lies, evade the police and hungry reporters, and, most crucially, remember what really happened at Pine Cottage, before what was started ten years ago is finished.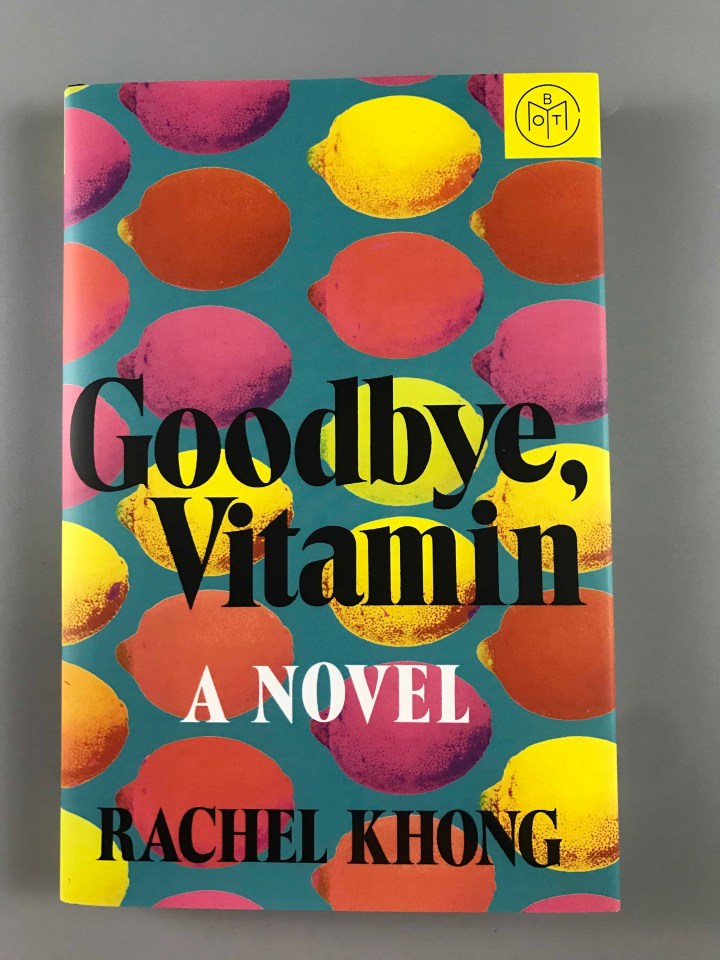 Goodbye Vitamin: A Novel by Rachel Khong
"Khong is a magician, and we are lucky to fall under her spell at the very beginning of her brilliant writing life." ―Lauren Groff

"This novel sneaks up on you ― just like life . . . and heartbreak. And love."―Miranda July

Her life at a crossroads, a young woman goes home again in this funny and inescapably moving debut from a wonderfully original new literary voice.

Freshly disengaged from her fiancé and feeling that life has not turned out quite the way she planned, thirty-year-old Ruth quits her job, leaves town and arrives at her parents' home to find that situation more complicated than she'd realized. Her father, a prominent history professor, is losing his memory and is only erratically lucid. Ruth's mother, meanwhile, is lucidly erratic. But as Ruth's father's condition intensifies, the comedy in her situation takes hold, gently transforming her all her grief.
Told in captivating glimpses and drawn from a deep well of insight, humor, and unexpected tenderness, Goodbye, Vitamin pilots through the loss, love, and absurdity of finding one's footing in this life.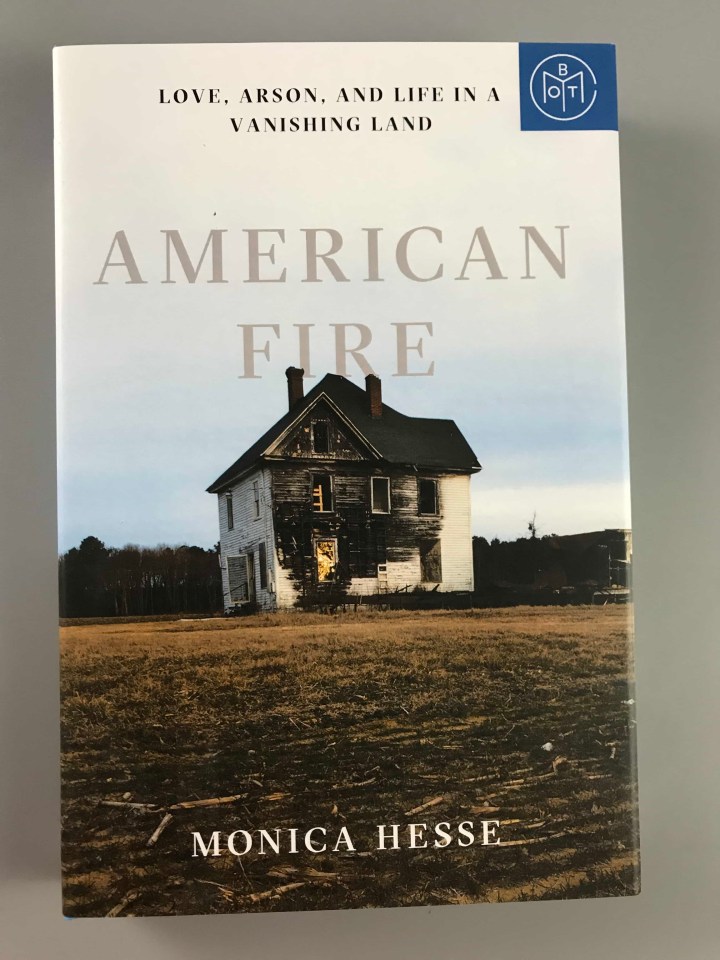 Recommended Summer reading by TIME, Entertainment Weekly, Real Simple, and Elle.

A breathtaking feat of reportage, American Fire combines procedural with love story, redefining American tragedy for our time.

The arsons started on a cold November midnight and didn't stop for months. Night after night, the people of Accomack County waited to see which building would burn down next, regarding each other at first with compassion, and later suspicion. Vigilante groups sprang up, patrolling the rural Virginia coast with cameras and camouflage. Volunteer firefighters slept at their stations. The arsonist seemed to target abandoned buildings, but local police were stretched too thin to surveil them all. Accomack was desolate―there were hundreds of abandoned buildings. And by the dozen they were burning.

The culprit, and the path that led to these crimes, is a story of twenty-first century America. Washington Post reporter Monica Hesse first drove down to the reeling county to cover a hearing for Charlie Smith, a struggling mechanic who upon his capture had promptly pleaded guilty to sixty-seven counts of arson. But as Charlie's confession unspooled, it got deeper and weirder. He wasn't lighting fires alone; his crimes were galvanized by a surprising love story. Over a year of investigating, Hesse uncovered the motives of Charlie and his accomplice, girlfriend Tonya Bundick, a woman of steel-like strength and an inscrutable past. Theirs was a love built on impossibly tight budgets and simple pleasures. They were each other's inspiration and escape…until they weren't.

Though it's hard to believe today, one hundred years ago Accomack was the richest rural county in the nation. Slowly it's been drained of its industry―agriculture―as well as its wealth and population. In an already remote region, limited employment options offer little in the way of opportunity. A mesmerizing and crucial panorama with nationwide implications, American Fire asks what happens when a community gets left behind. Hesse brings to life the Eastern Shore and its inhabitants, battling a punishing economy and increasingly terrified by a string of fires they could not explain. The result evokes the soul of rural America―a land half gutted before the fires even began.
BOTM is amazing – bringing a splash of so many different genres to my door in one very heavy box (the add-ons are a must if you read a lot!). I love that each book is hard-covered and how each jacket is made just for BOTM. I am so excited to read this month's selections. I love thrillers so Final Girls is the first book I will be reading and then it will be The Child. I want to help solve both cases and see if I can do so faster than the author wants me too. BOTM keeps me up to date with new authors and most importantly new books. I love that these are all new releases and my fingers are going to be the first to turn each and every page. I can't wait to start my mental vacation with these books!