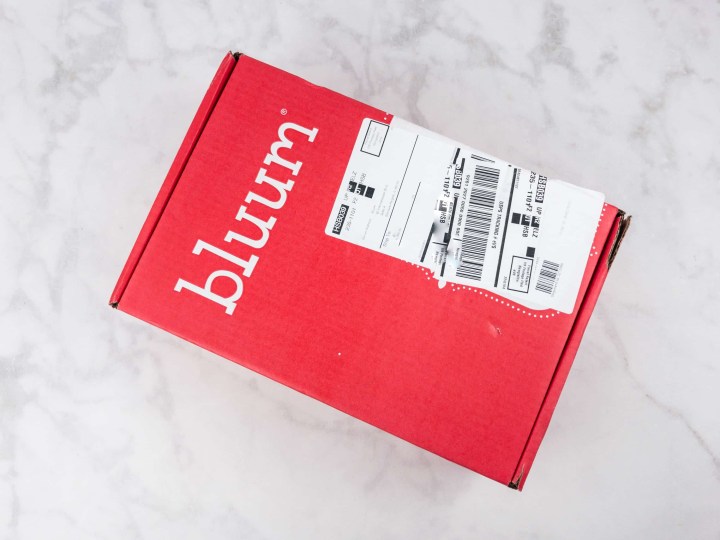 Bluum is a subscription box service that sends products for moms and babies to your home each month. Bluum curates its boxes by selecting the highest-rated products geared for a child's particular age. Boxes are available for pregnant moms and moms with children between the ages of 0 and 5.
There's no information card with Bluum.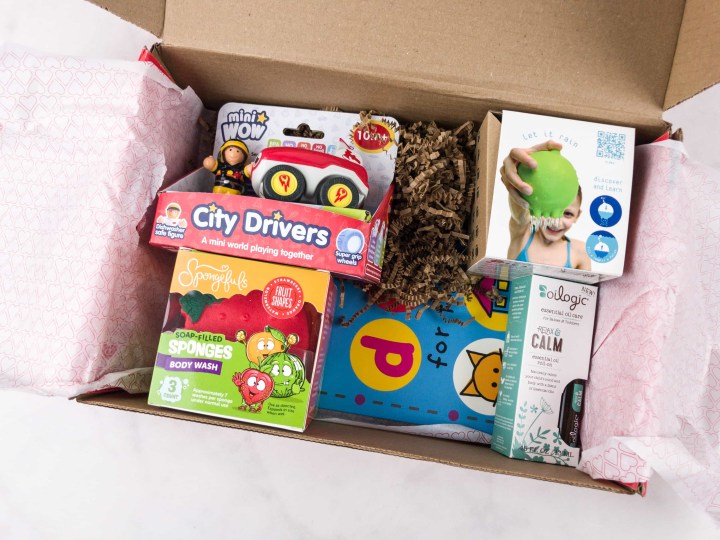 DEAL:  Get 30% off with a 6 or 12 month subscription. Use coupon code BABY30OFF.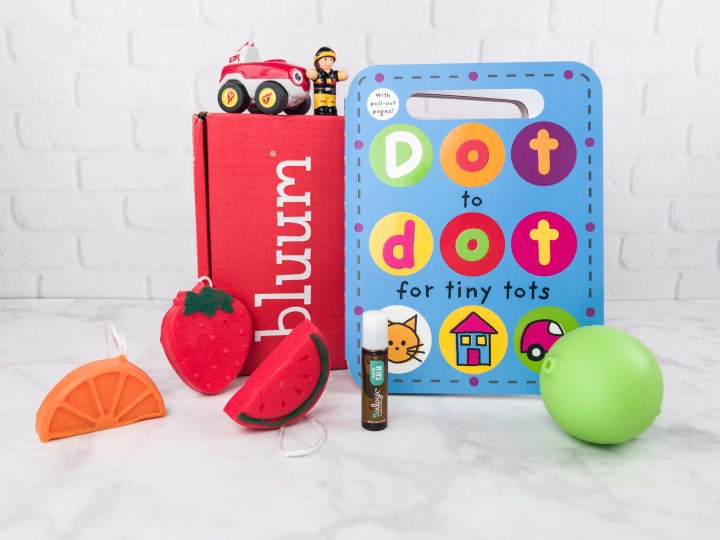 Everything in our July 2017 box!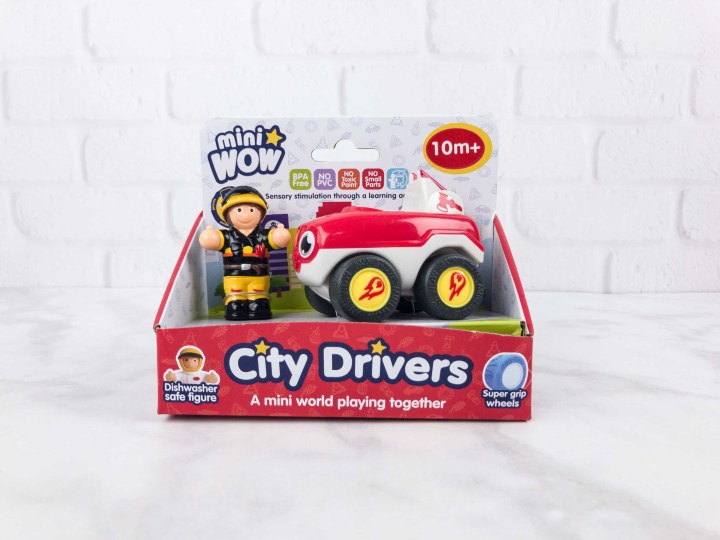 Wow Toys City Drivers Blaze The Fire Buggy ($12.89) It's a little fire truck!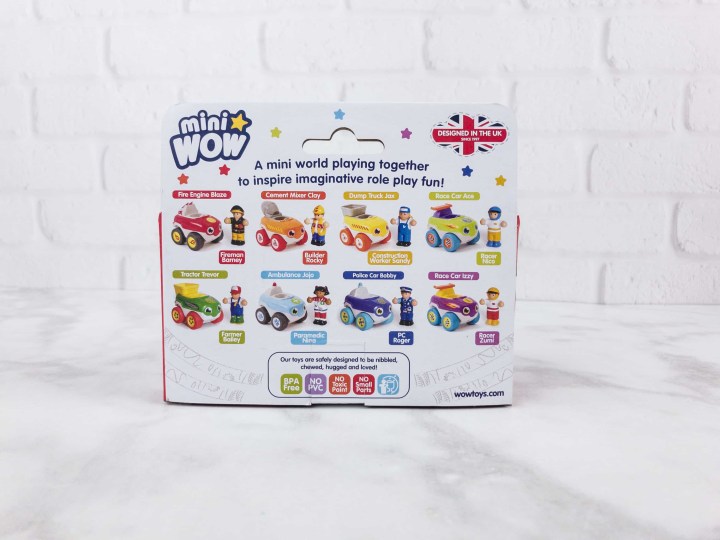 Subscribers might have received other variations.
There was a little activity book inside – our toddler couldn't wait to get his hands on this.
He was in love at first sight!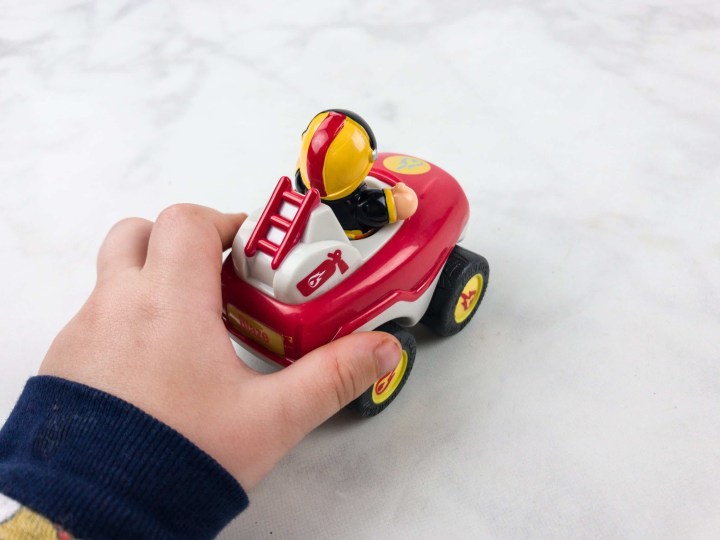 What a fun truck – and so many good times have already bee had with this little truck. Plus, we love that the fireman figure comes out!
Dot To Dot For Tiny Tots ($3.79)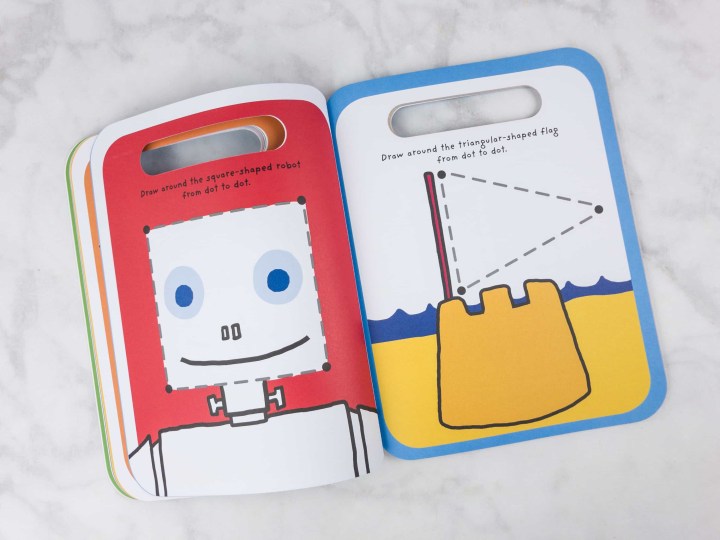 This book encourages pre-writing skills with a dot to dot activity book. This is good for taking to restaurants with crayons – the activities in the sheets there never have age appropriate activities and this is much more our 2.5 year old's speed.
All the activities are pretty similar but they have different shapes and colors.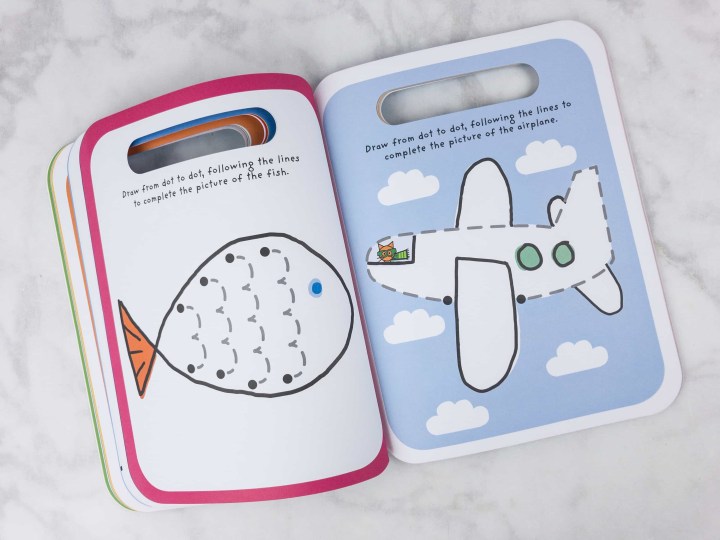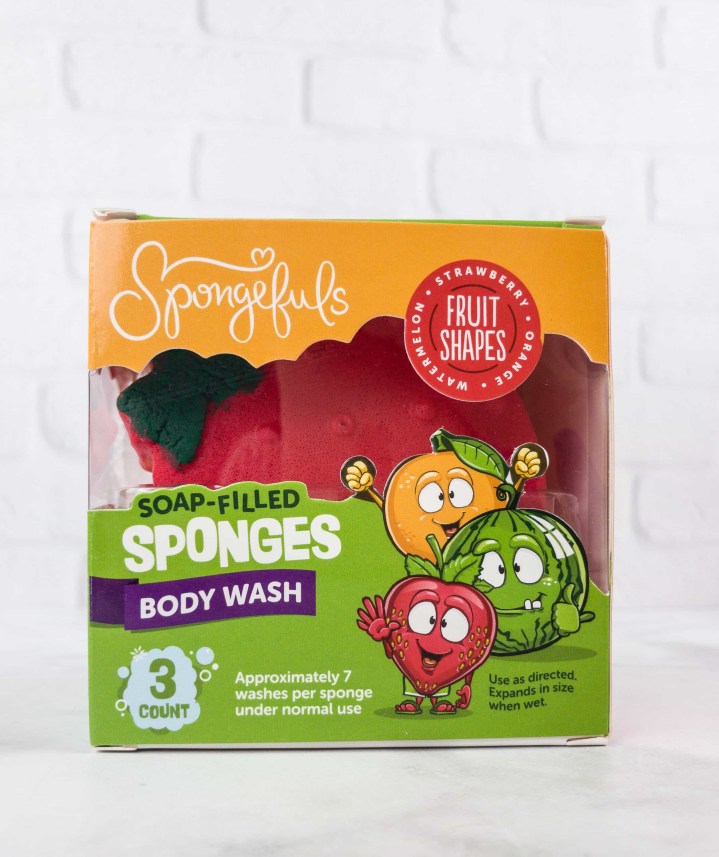 Spongefuls Fruit Shaped Soap-Filled Sponges Body Wash ($3.46)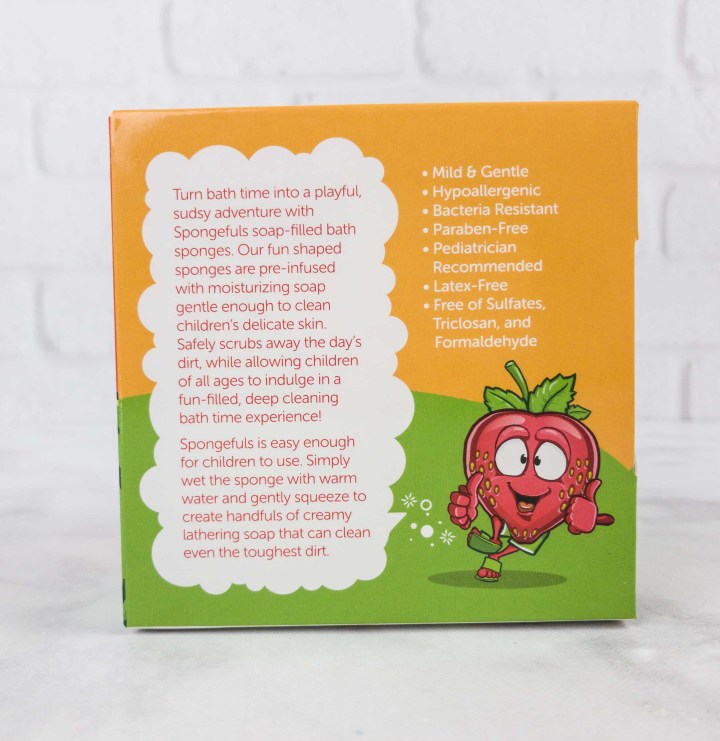 The rest of the box was bath focused!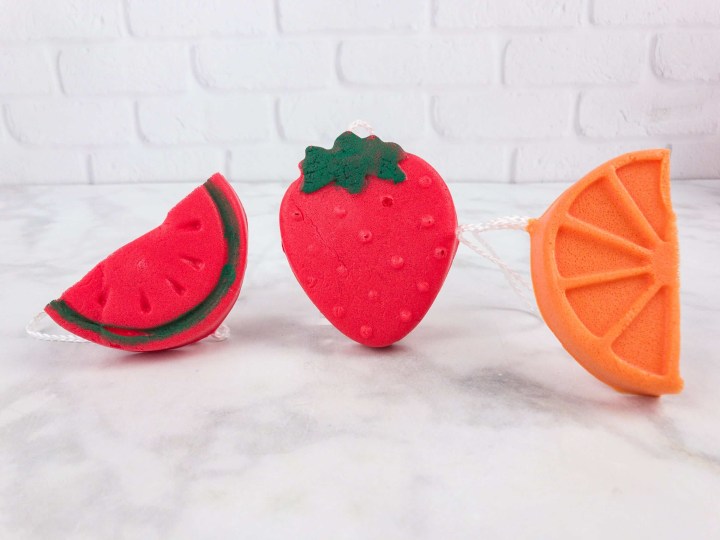 These are like Spongelle body wash infused sponges – but for kids – super great for wiggle monsters that need to get cleaned!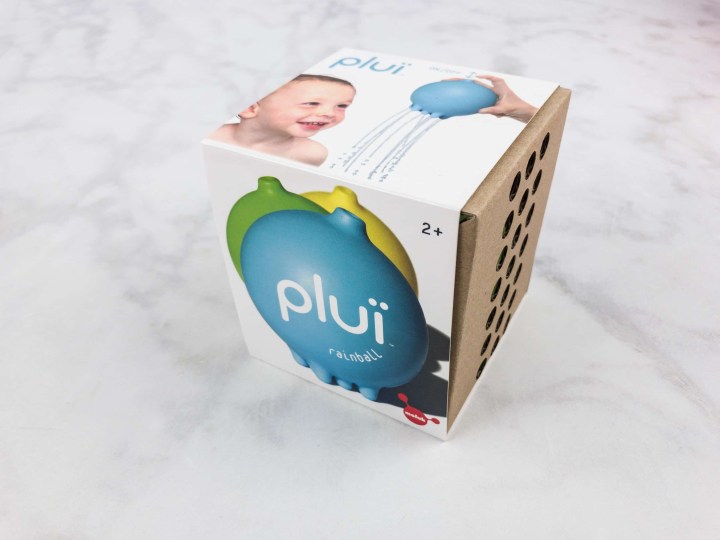 Moluk Plui Rainball Bath Toy ($13.99)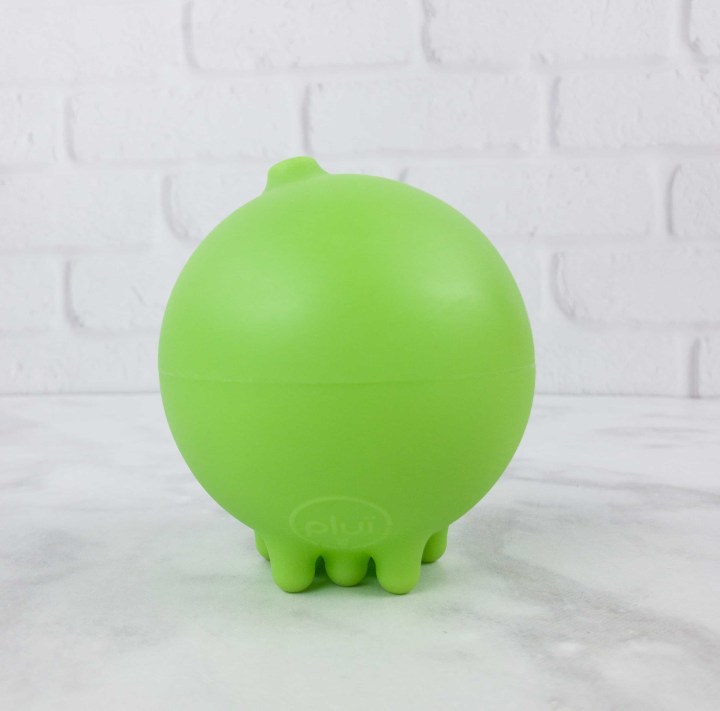 This was such a hit we couldn't even find it for a few days – it made it into baby F's bed!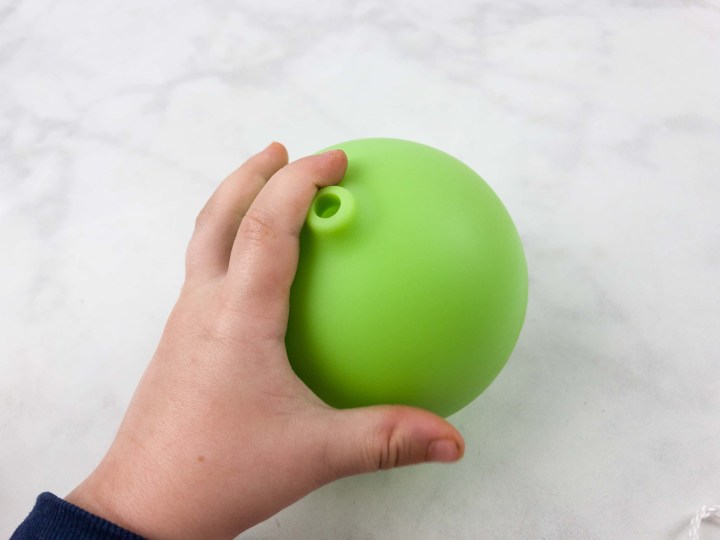 It really fits in two toddler hands, or one big person hand, and you just dunk it under the water to fill it up.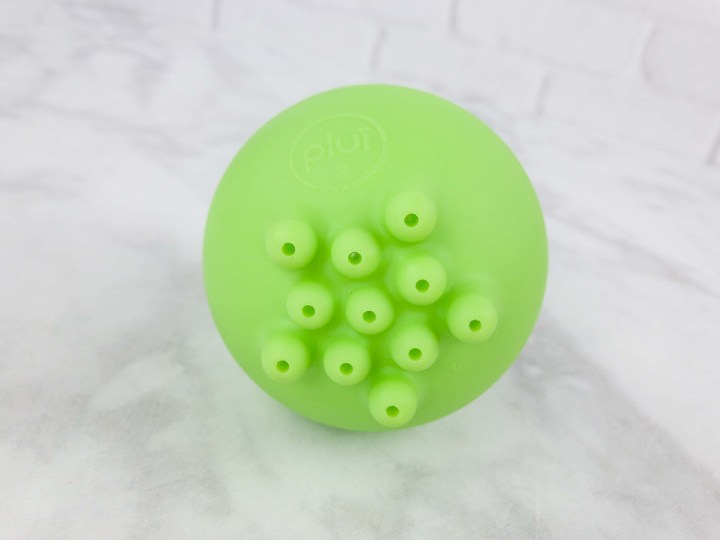 When you lift it up, it rains out of the bottom holes. Always wanted one of these and all my kids are having a blast with it.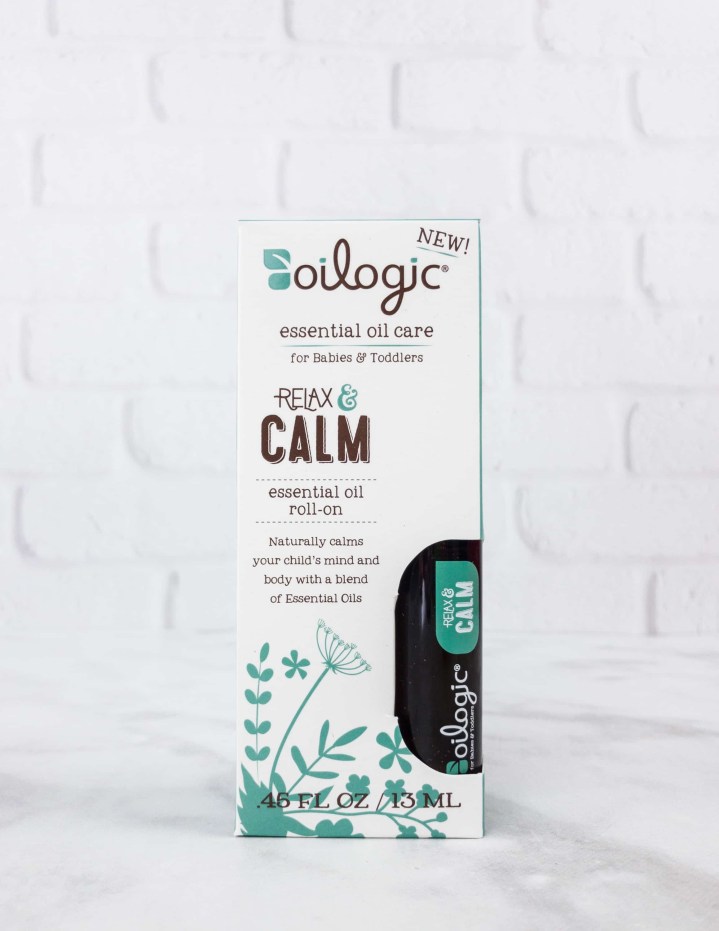 Oilogic Essential Oil Care Relax & Calm Essential Oil Roll On ($9.99)
Finally – a little post-bath bliss!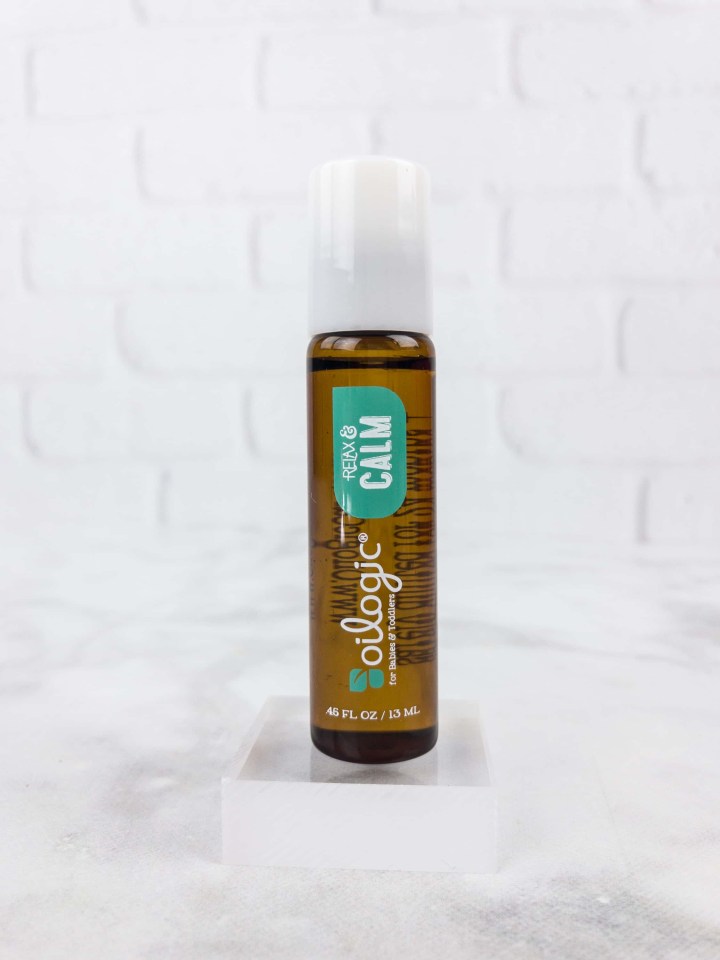 This aromatherapy roll-on uses orange, mandarin orange, geranium, sweet marjoram, roman chamomile, frankincense, and bergamot oils in a jojoba and castor oil base. It's more like calming like I'm at an Aveda salon instead of before bed calming oils, but it's nice!
Our box this month had about a $44 value. Because I seem to keep on having children, we've been with Bluum for a while, and I have to say it's having higher values and is a lot less weird than it's been in the past – and that's a good thing. We loved this month!
What do you think about Bluum?