J.K. Rowling's Wizarding World Crate from Loot Crate is the a bi-monthly and official Harry Potter subscription. For $34.99 every other month, you'll get 5-7 unique and officially licensed Harry Potter and Fantastic Beasts merchandise, so there's no need to go to Diagon Alley!
Expecto Patronum! It's Harry's stag! What's your patronus? Pottermore tries to tell me that mine is some sort of bird, but we all know it's really the Beaver.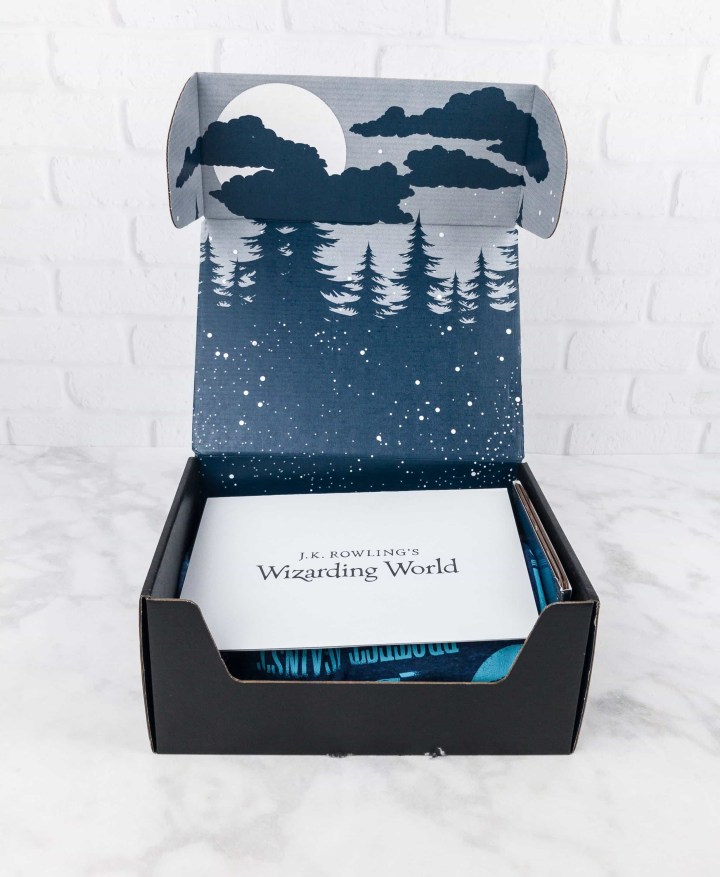 The theme this month is DEFENSE AGAINST THE DARK ARTS!
DEAL: Save 15% on any subscription plan when you use this link and coupon code HELLOSUBSCRIPTION15.
Instead of a scroll this month, we received a folded letter.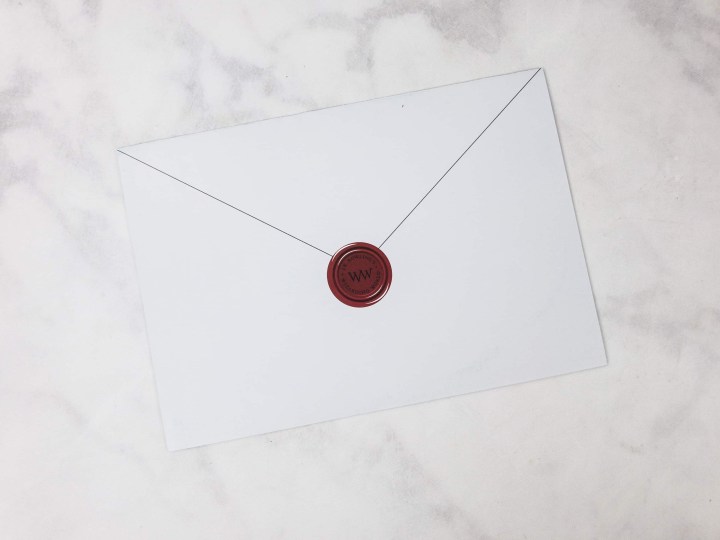 It has a faux seal on the back. Warning, if you haven't made it through the entire Harry Potter series yet, there are spoilers in this review.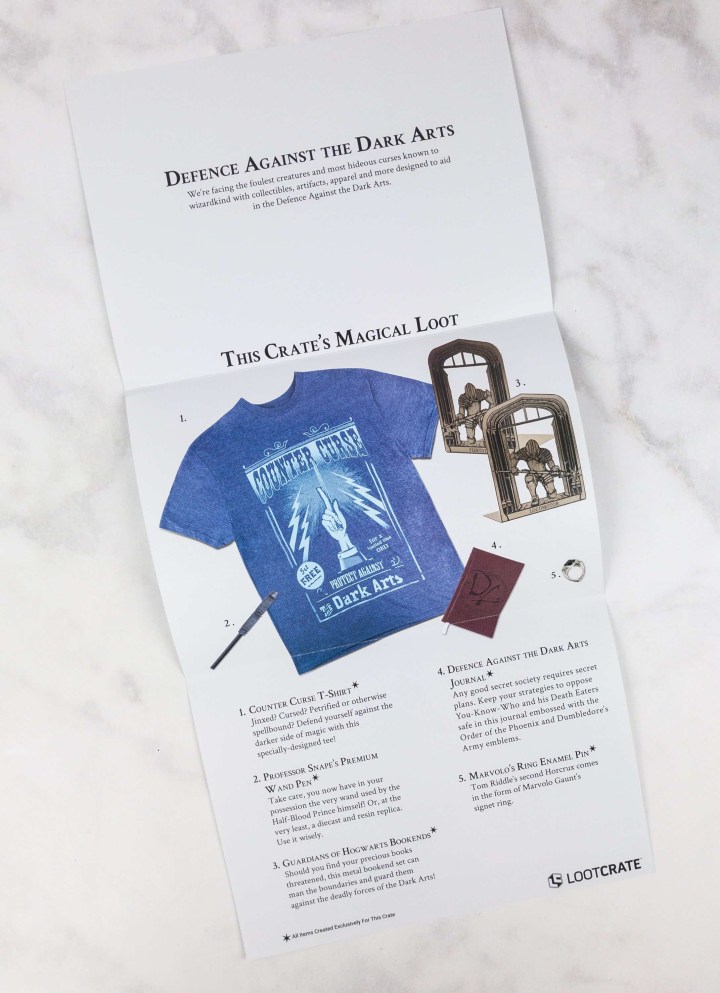 The letter tells you how magical this month's items are – the stars denote that the items are exclusive to the box! Each item is an exclusive this month.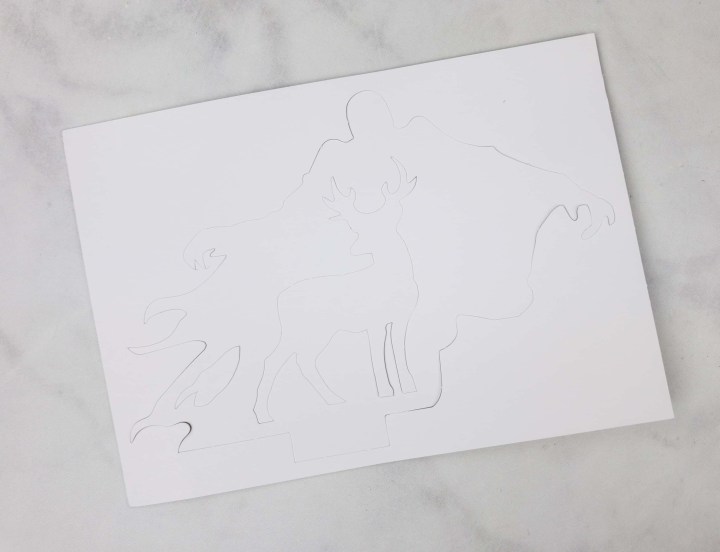 Theres also a Dementor and Patronus cut-out inside the letter.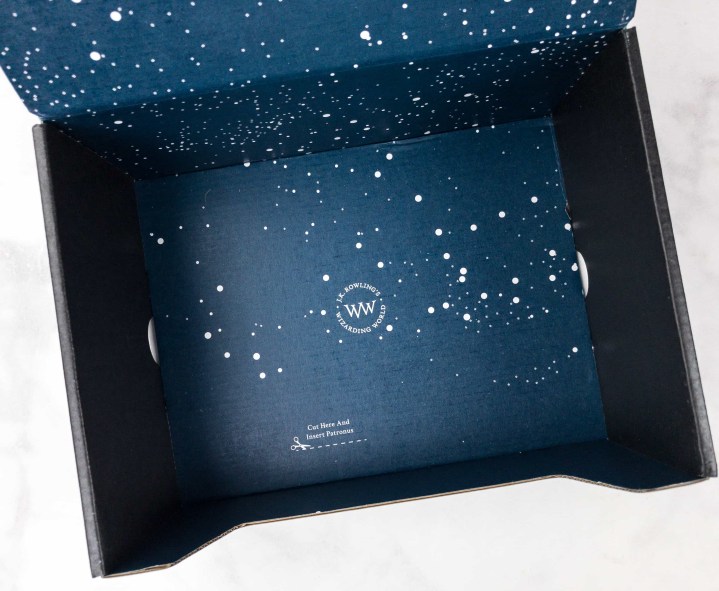 Like any other Loot Crate boxes, this Wizarding World Crate transforms into something magical.
There's an instruction sheet to follow, in case you get confused.
Here's what the Patronus crate looks like.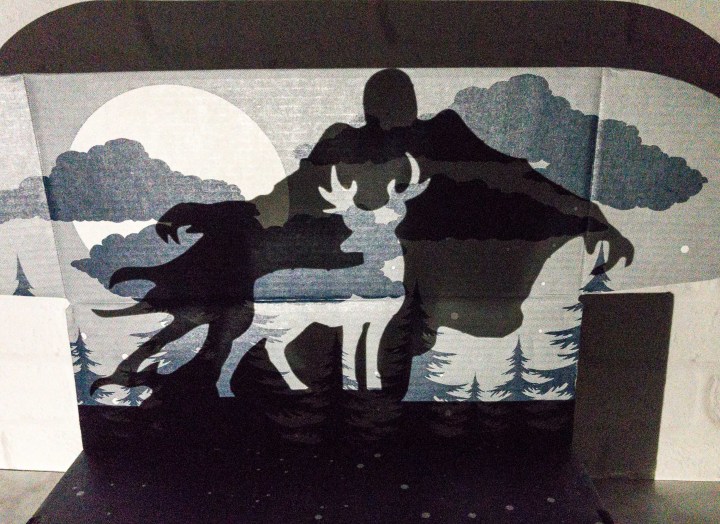 Check out the shadow the cut-out cast. It's pretty amazing – our daughter will never recycle this box.
All the magical loot in the DEFENSE AGAINST THE DARK ARTS crate!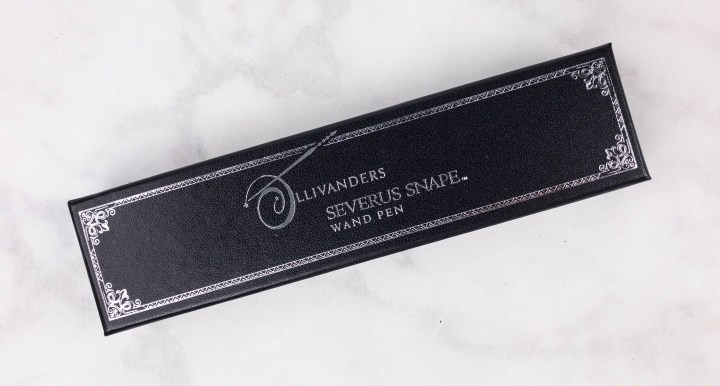 Ollivanders Professor Severus Snape's Premium Wand Pen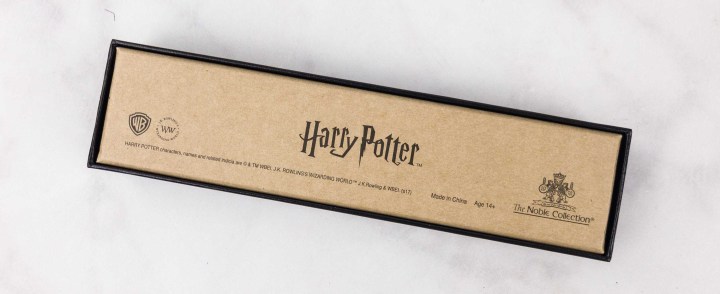 Straight from Ollivanders directly to your door!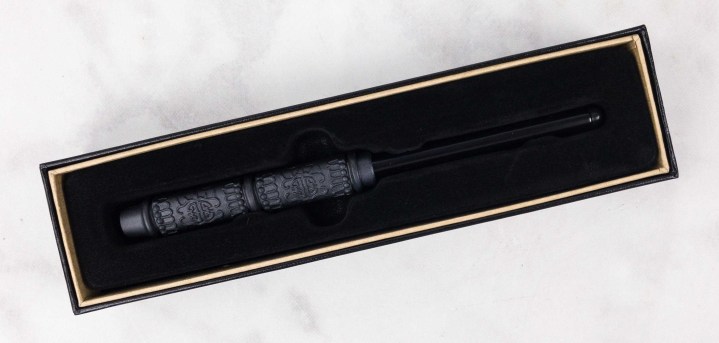 It's Snape's wand, as a pen!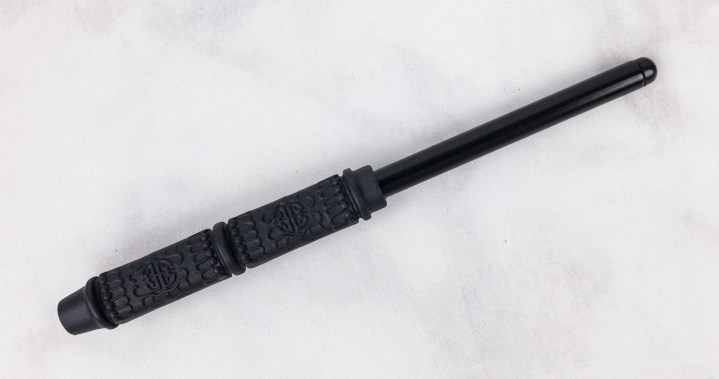 Snape really does have a beautiful and fantastic wand, doesn't he?
It has Eastern mystical designs on it – I almost feel it'd be equally at home with something from Doctor Strange's universe (perfect for any geek).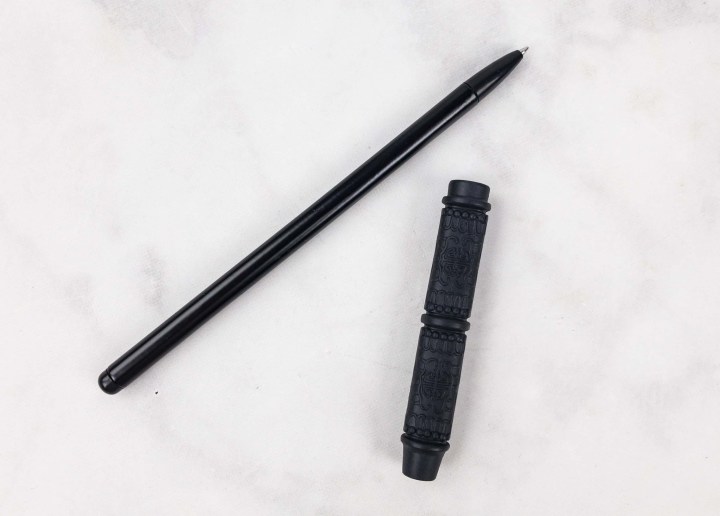 The wand part comes off to reveal the ball point.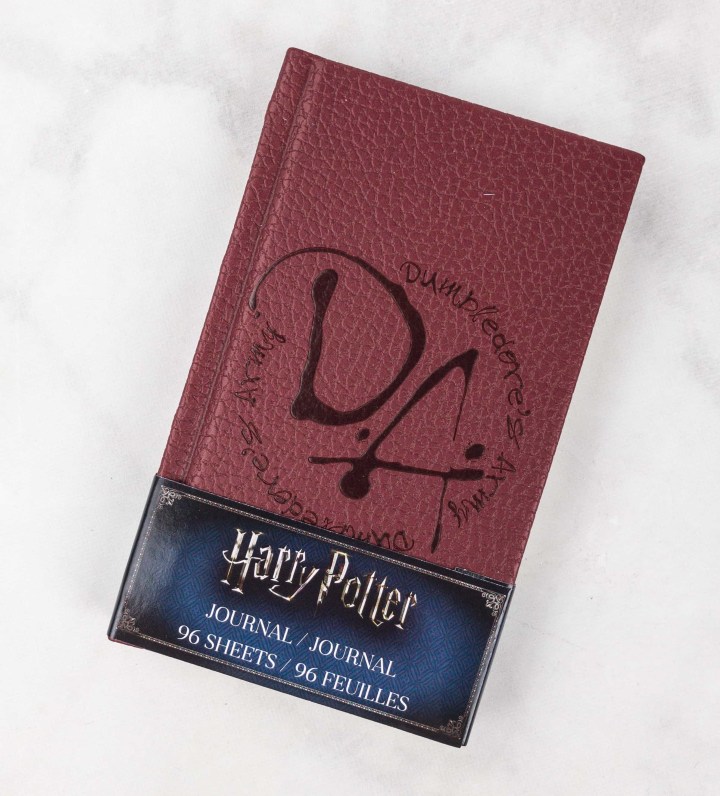 Defense Against The Dark Arts Journal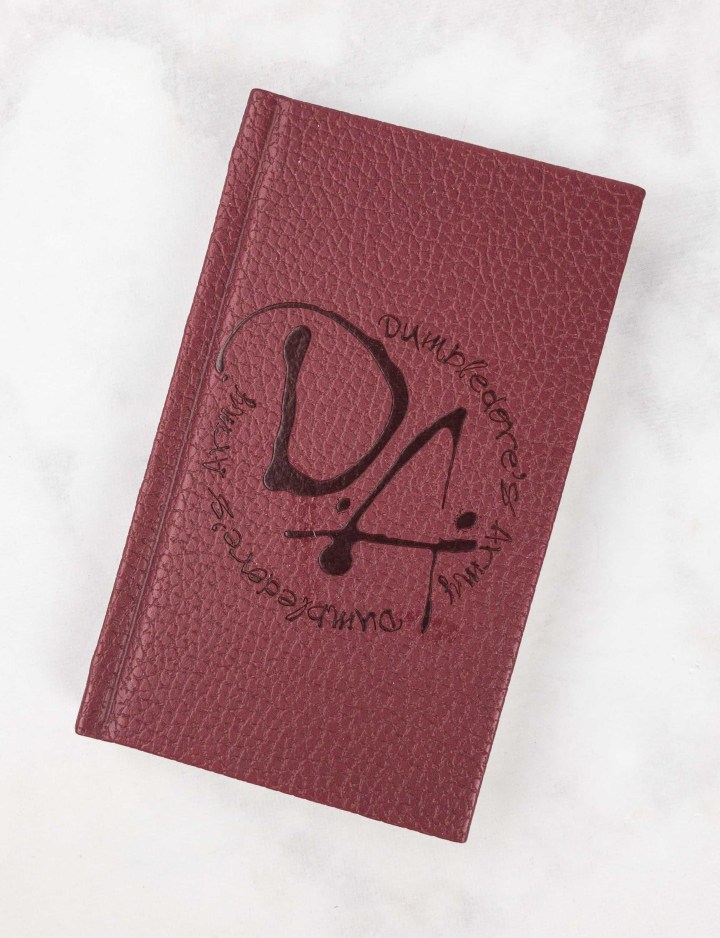 This small bound journal has the Dumbledore's Army logo!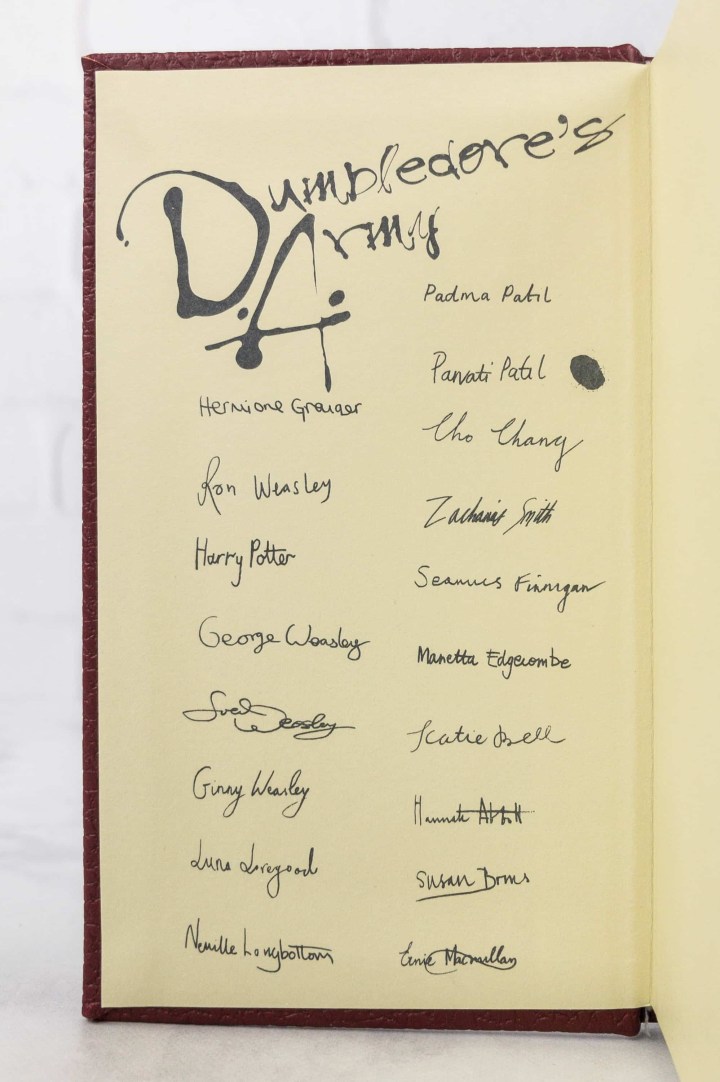 The signatures of all the members!
Don't be fooled by the pics – this lined journal is 3.5″ x 5.5″ – pocket sized!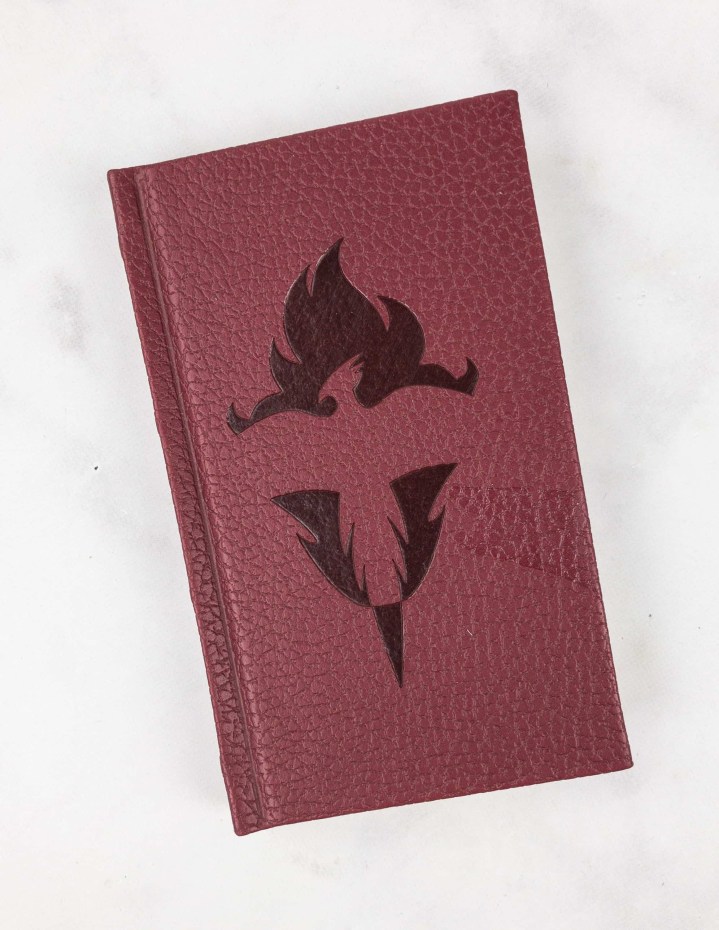 The journal goes both ways – this side has Fawkes rising above the ashes.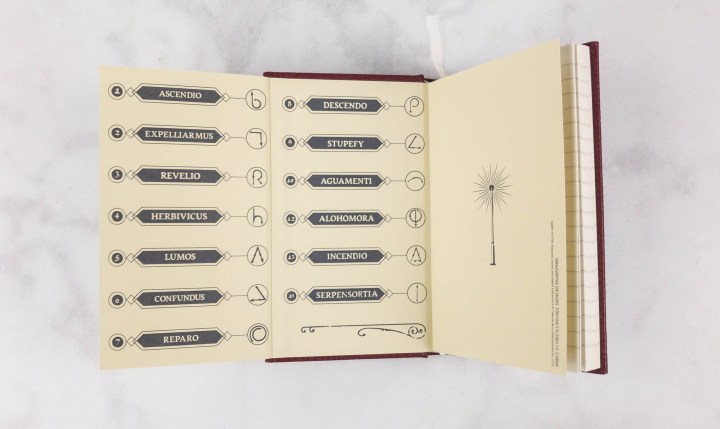 A pull-out flap with spells!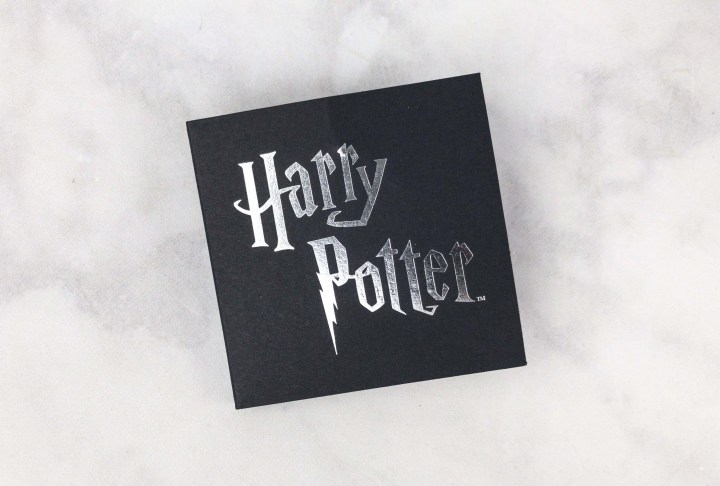 Marvolo's Ring Enamel Pin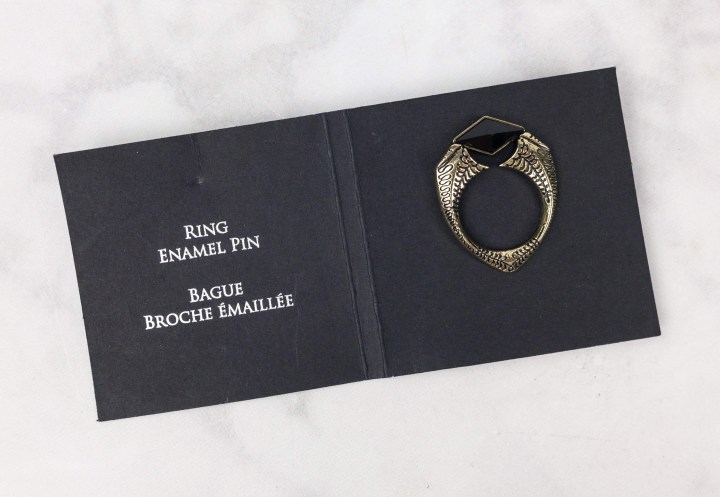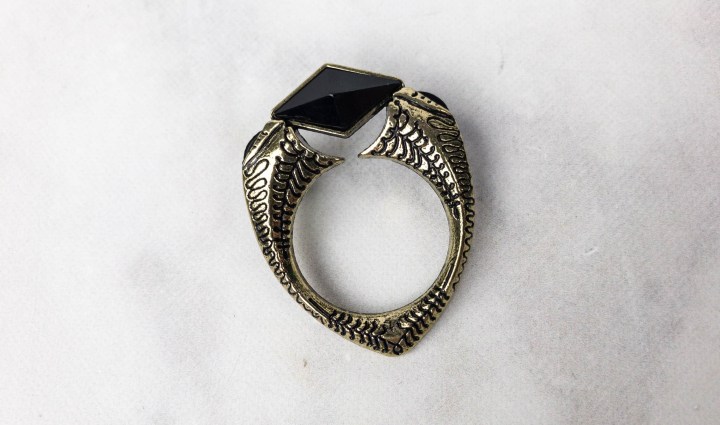 This month's pin was Marvolo Gaunt's ring – the second Horcrux.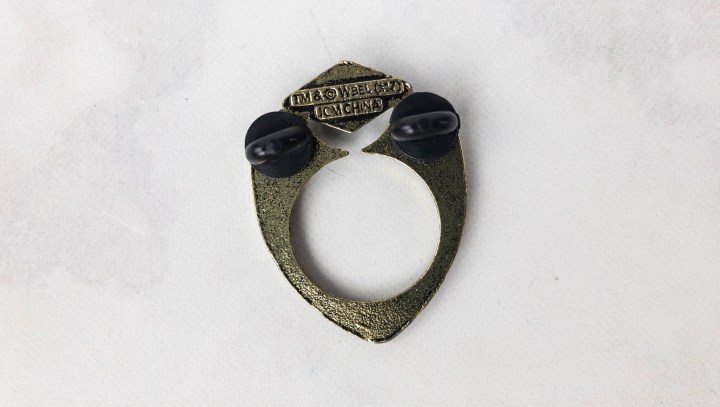 I only wished that this pin was a tad more figural – but it's still a great design!
Counter Curse T-Shirt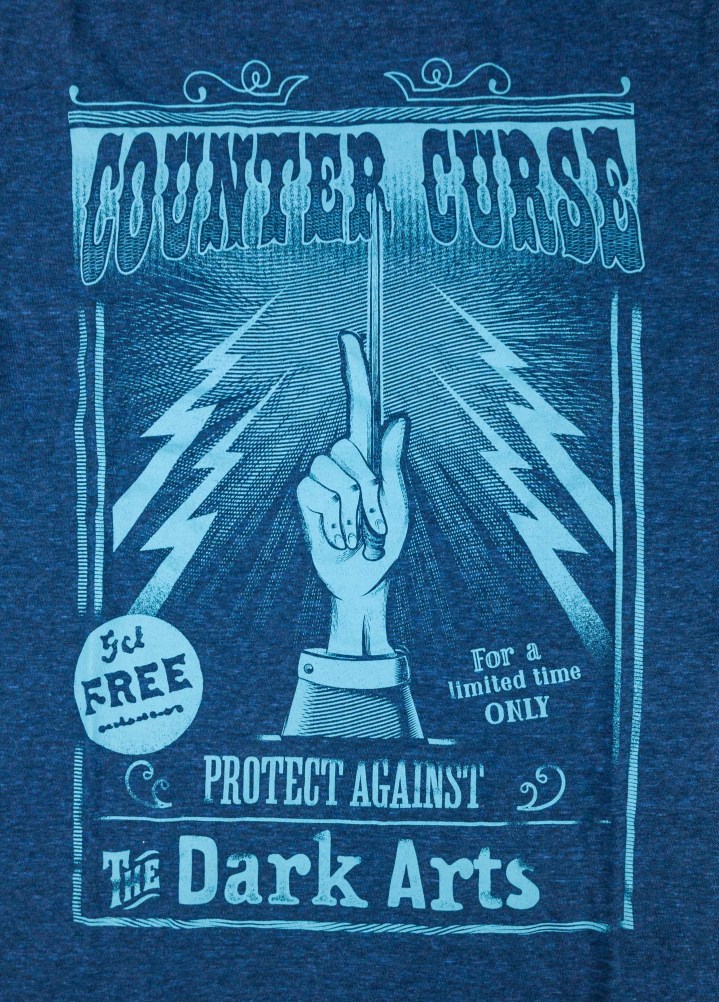 This shirt really goes with my obliviator shirt – it's definitely in that style, and I think it's a fun in-universe design!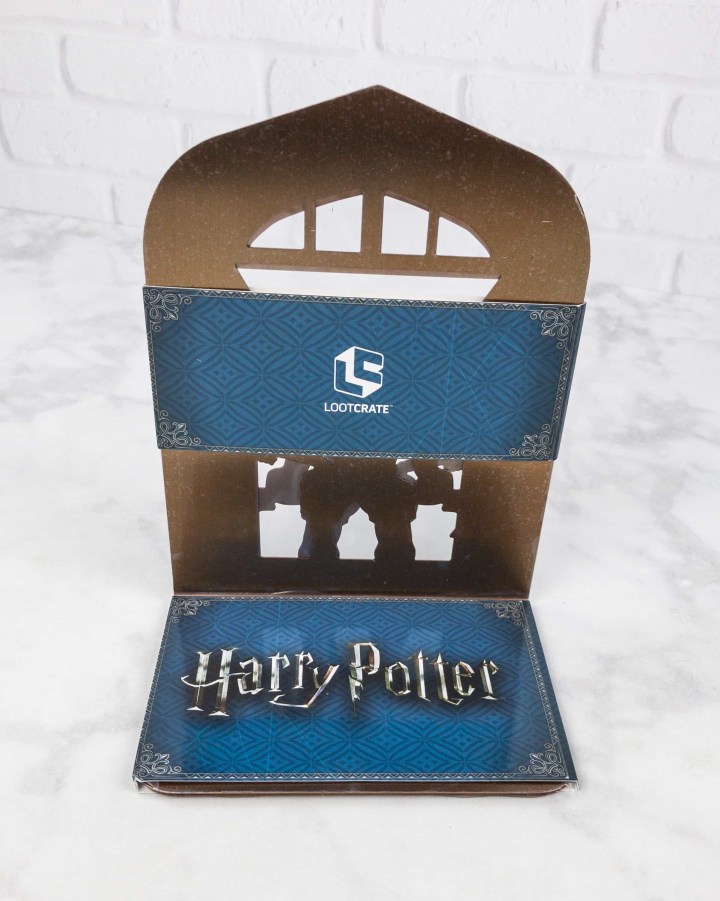 Guardian's of Hogwarts Bookends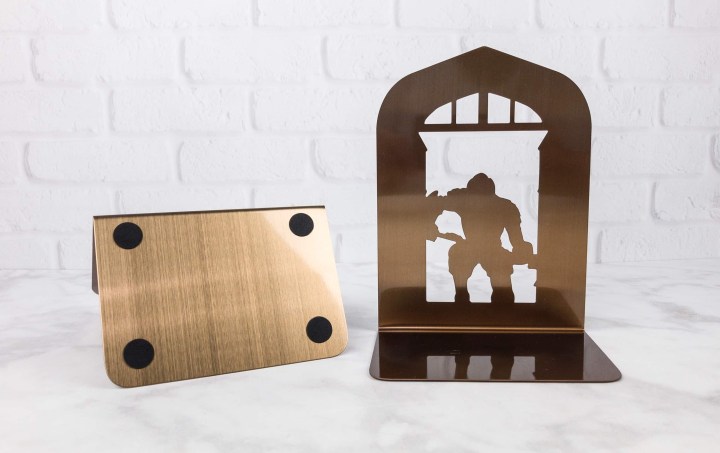 This is one of the best Harry Potter items ever! Bookends! Each one has 4 nonslip dots to keep them from moving around.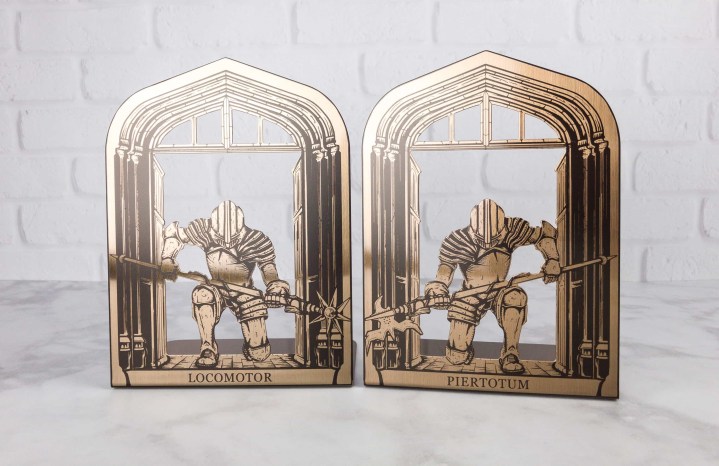 The guardians Locomotor and Piertotum will keep your books very, very, very safe!
I love the woodcut design of these bookends!
Definitely the best box so far, in my opinion! I love that they moved fairly quickly away from non-exclusive items and started creating some really fantastical stuff. Everything from the box itself to the bookends was totally magical for us!
Visit J.K. Rowling's Wizarding World to subscribe or find out more and check out the spoilers for the next Wizarding World Crate!