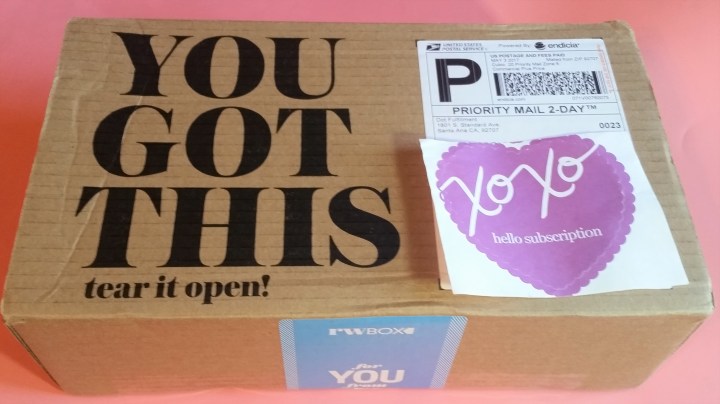 Runner's World Box is a new subscription box made for, you guessed it, RUNNERS! Curated by the editors for Runner's World magazine, each box promises to be packed with gear, accessories, nutritious snacks, and other cool stuff. I'm a long time runner (and reader of Runner's World) so I was super excited to check out this box!  Subscriptions are $29.99 plus shipping/month.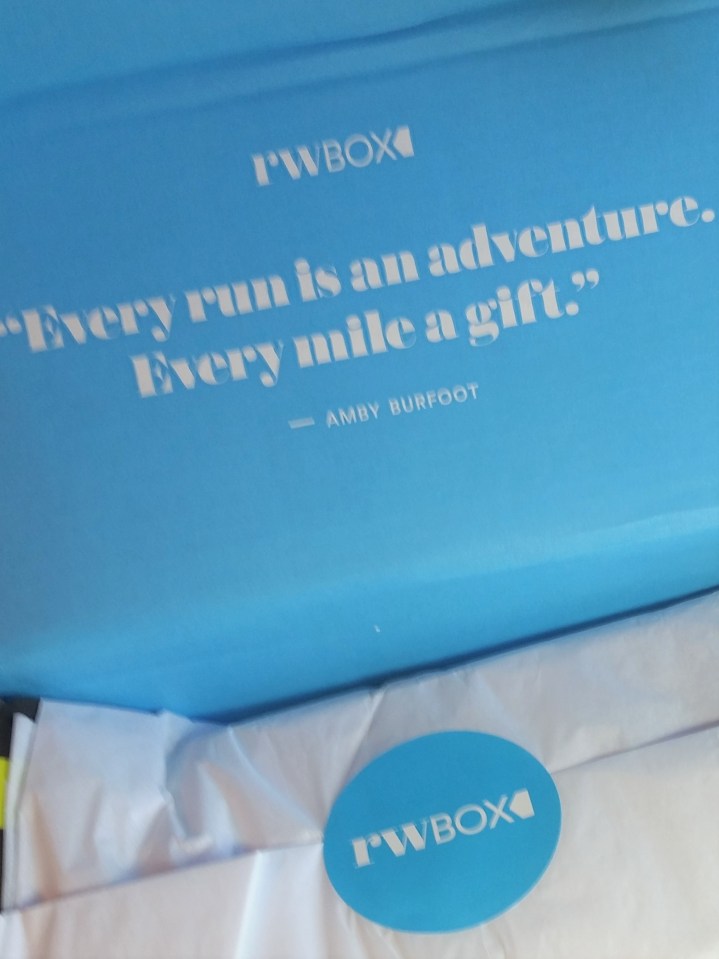 Inside the box is a great quote – I feel inspired already!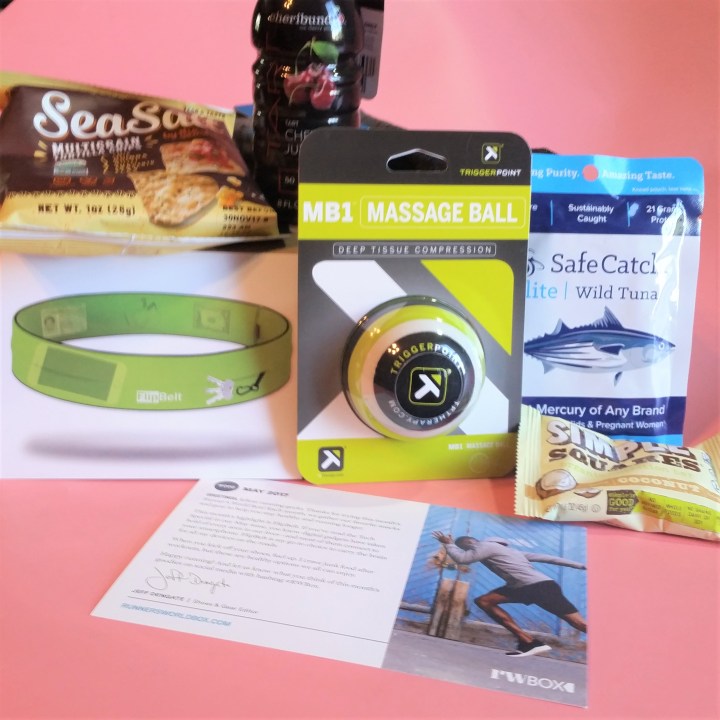 Here's a look at everything in this month's box.
On one side of the information card is some basic information about the subscription box and the highlighted item… the FlipBelt.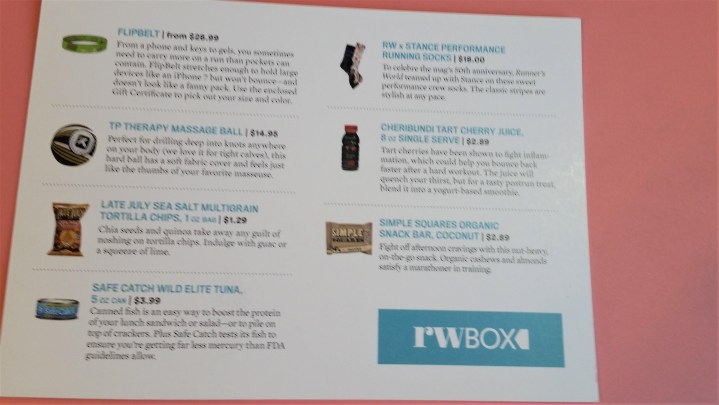 The other side of the information card provides details about the items in the box, including retail price and suggestions for using the items.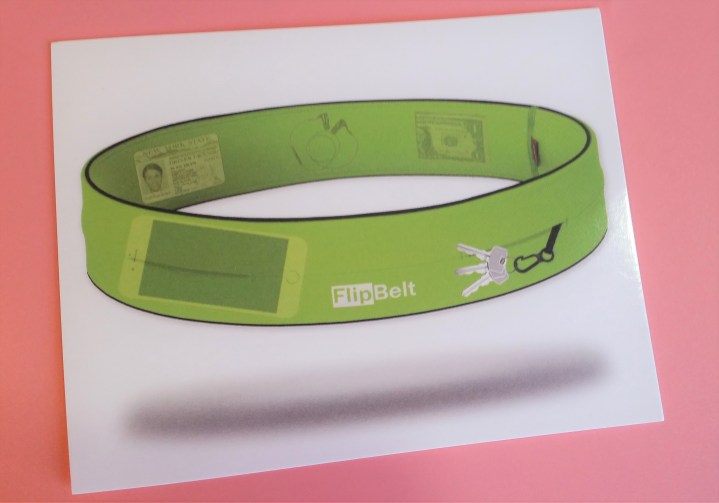 FlipBelt ($28.99) – I was a little confused by this because there was no FlipBelt in the box… but it turns out that the other side of this card had a promo code so I could order my own FlipBelt. This is a smart way to handle it, because FlipBelts come in a couple of sizes and a bunch of colors. I'd been wanting to try one of these – I've seen them at race expos – so I was really excited to get the chance! These can be used (as the picture shows) to hold identification, money, keys, or even a phone while you run – super useful!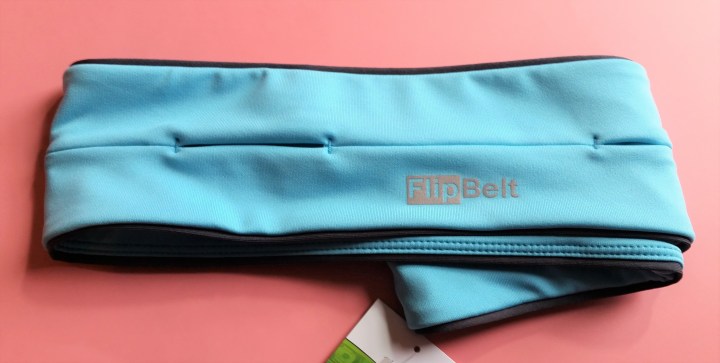 I used the promo code provided and within a couple days, my FlipBelt arrived at my house! (I love the pretty aqua color I picked!) I tried it out on a short run today and it is awesome.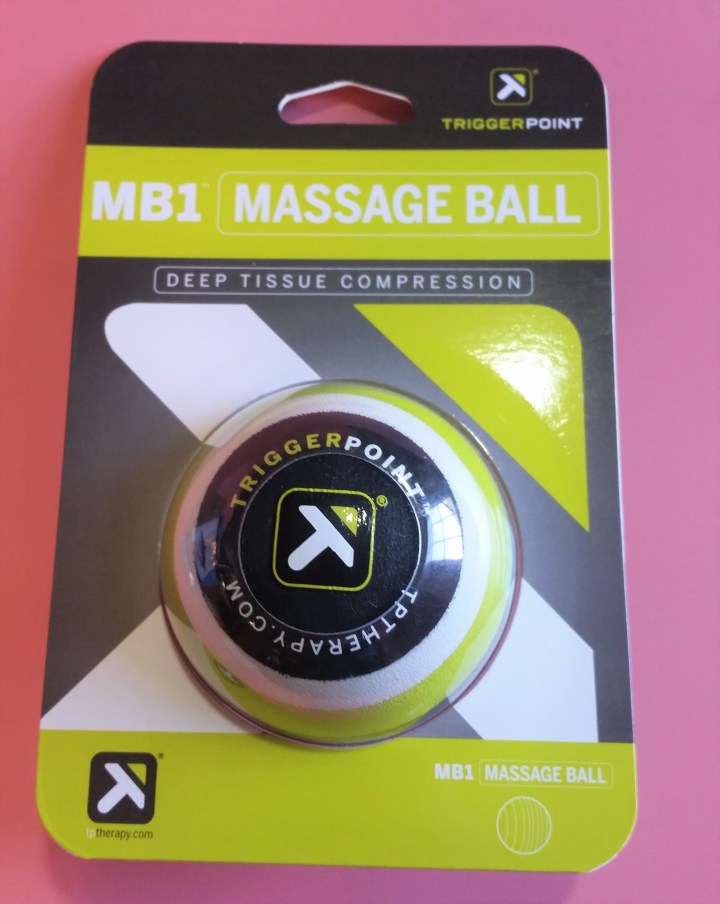 TP Therapy Massage Ball ($14.95): I love my foam rollers, but sometimes you just need a smaller, harder item to really massage those sore muscles or feet. I usually make do with a low-tech version… massaging with a tennis ball, but this is so much better. It has the perfect size and hardness.
Late July Sea Salt Multigrain Chips ($1.29): As the information card notes, sometimes after a good workout you just want junk food. I'm so guilty of that, so it's nice that the Runner's World Box includes some healthier versions of that junk food. I've had these chips before and they are really good, especially with some salsa or guacamole.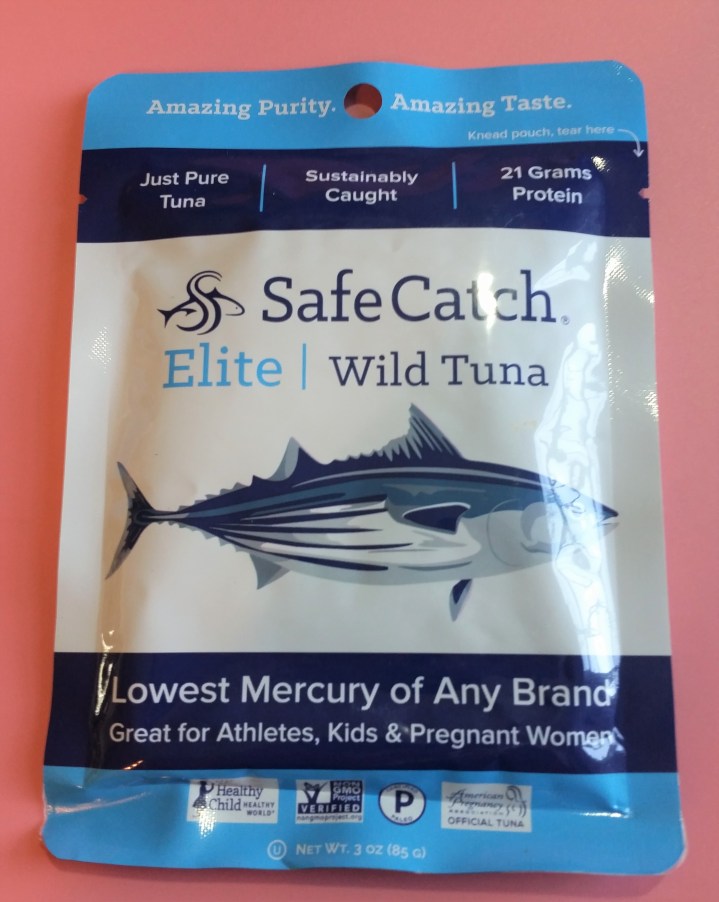 Safe Catch Wild Elite Tuna ($3.99): Wow – so I had no idea any company was doing this. I'm actually kind of excited. I don't think much about mercury, but I'm definitely interested in making sure I eat healthy (at least when I'm not eating that awesome junk food), so this was a cool product to learn about. I have always loved tuna (especially as tuna salad with some granny smith apple chunks and a bit of mayo) for lunch. This tuna made a really fine salad – yum yum!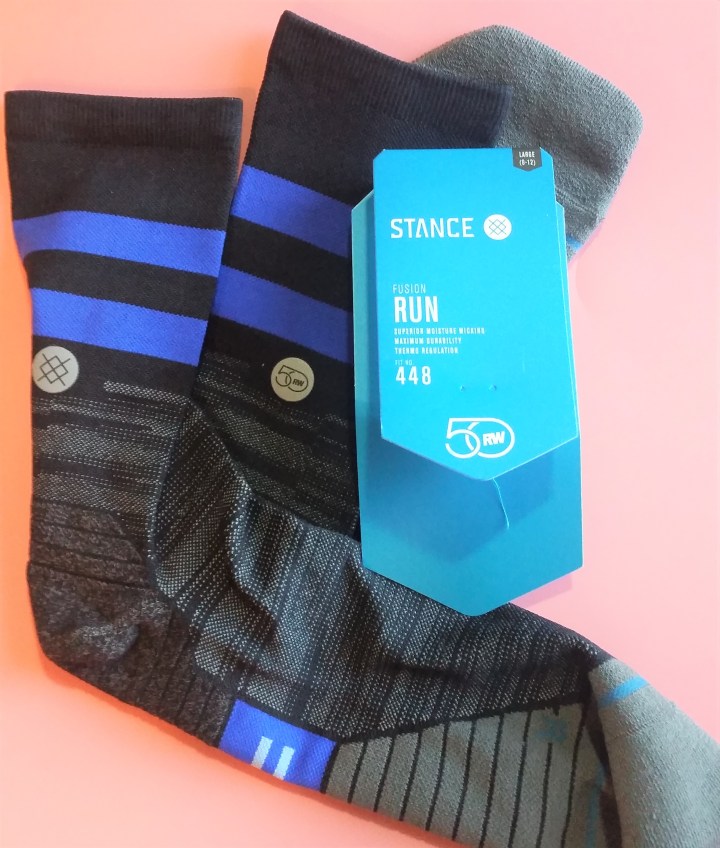 RW xStance Performance Running Socks ($18.00): Although I usually run in ankle socks (and I'm a little picky about it), these socks are pretty cool. (And I love a bold sock… all the time!) Stance makes nice socks and the awesome stripes and design celebrate the 50th anniversary of Runner's World.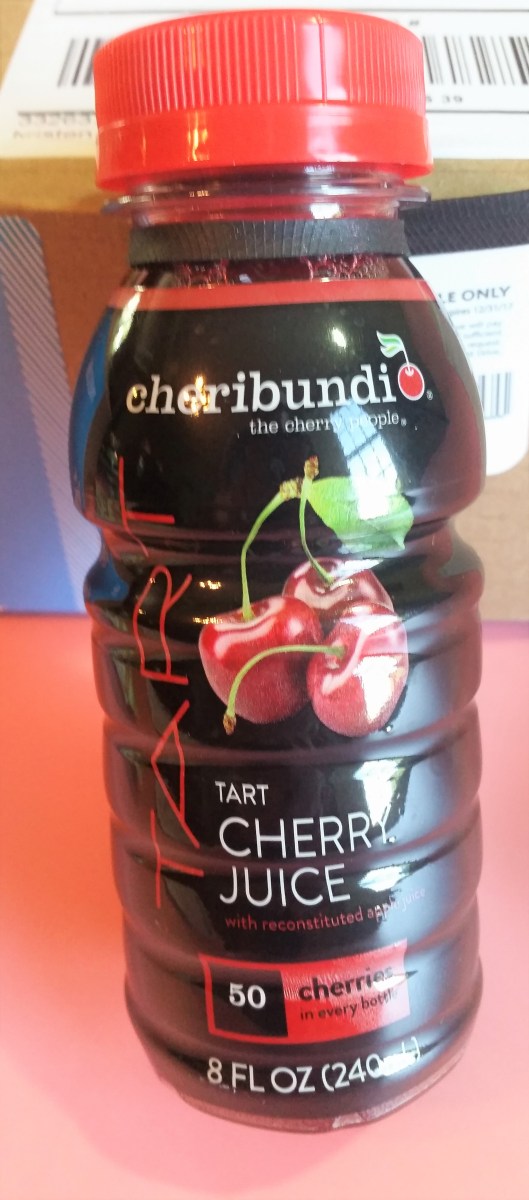 Cheribundi Tart Cherry Juice ($2.89): Tart cherry juice is pretty magical. It has anti-inflammatory properties and it tastes pretty amazing. I drink tart cherry juice after my longer, harder workouts all the time, so I was happy to see this single-serve size juice in the box. This brand is very yummy!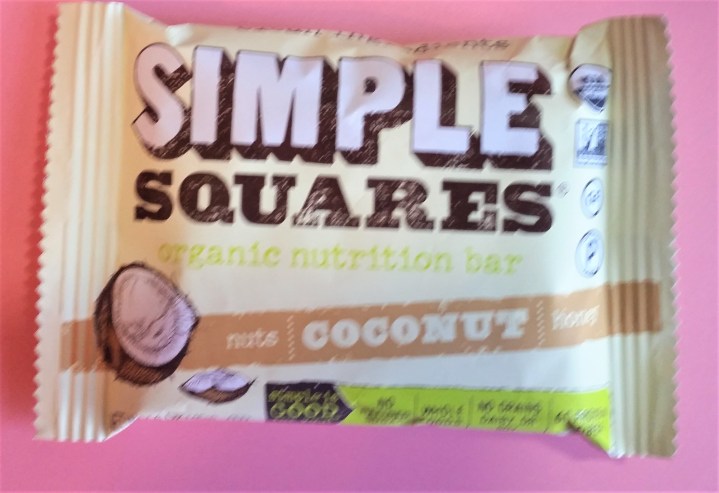 Simple Squares Coconut Organic Nutrition Bar ($2.89): I'm a sucker for coconut, so I really loved this bar. It's mainly nuts (cashews and almonds), sweetened with honey, and flavored with coconut – a great healthy snack made from good stuff and full of protein. Delish!
The Runner's World Box is exactly what I would expect from Runner's World and, more importantly, exactly what I want as a runner. The gear is high quality and stuff I want to use. The snacks are tasty but totally healthy. You can tell this box was made by runners, for runners! If you like to run (or if you just like awesome running gear and good-for-you snacks), this box is for you!