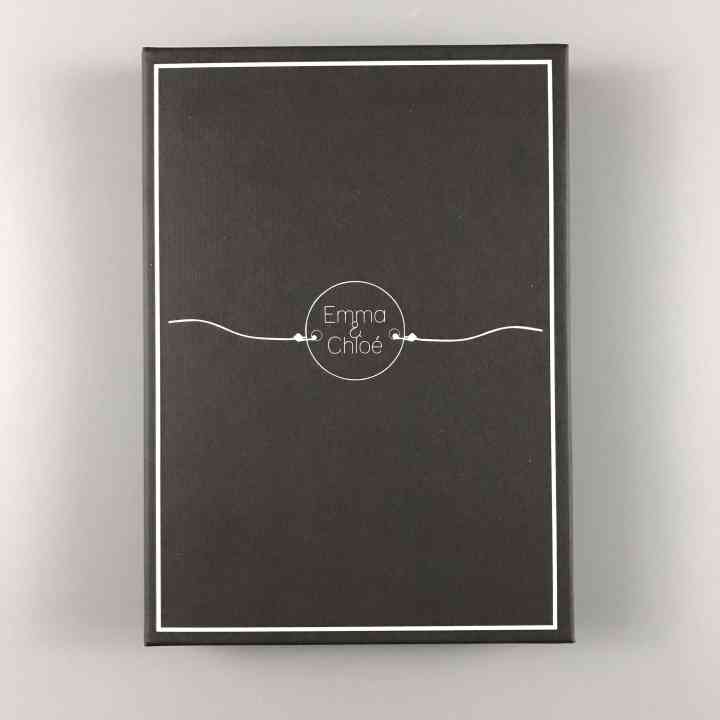 With Emma & Chloe, you receive a unique piece of French designer jewelry ($50 to $200 value) each month for only $35. You can also shop the website for some beautiful accessories.
It comes so neatly packaged without any filler material. I love the little black bag that keeps the jewelry clean and damage free.
DEAL: You can save $10 on your first box with coupon code HELLOSUBSCRIPTION.
Through Sunday only you can sign up and receive this exact box, use one of the deals below!
Creation of the month is Elsa by 4 Crosseswhich which retails for $69. Either plated with gold or deep coated in a silver bath with a sea bamboo coral or red quartzite, either way beautiful.
La Gazette articles include 5 all-white outfits to shine in all Day & Night! The article showcases 5 looks from hip-hop to sexy work-out. My personal favorite is the Bohemian Lover, in my opinion it's the best look for any age group.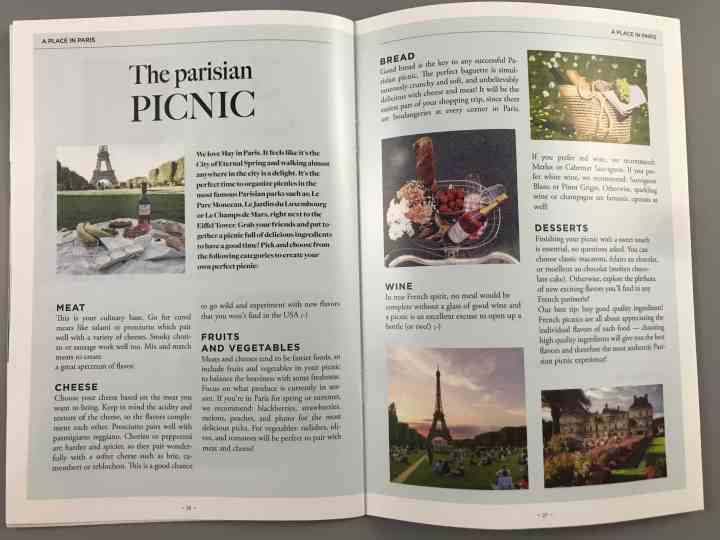 My favorite feature in La Gazette is A place in Paris, it gives you all the best places to try if/when you get to vacation in Paris. This month is The Parisian Picnic. It's all about the perfect food and drink pairings for a picnic in Paris. Just the idea of having a glass of wine and dessert by the Eiffel Tower makes my romantic side swoon.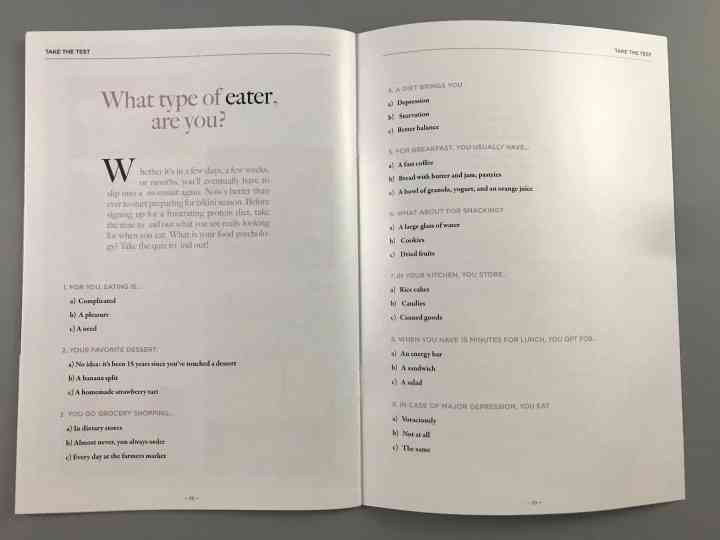 There is always a fun, half insightful and half silly quiz at the end… my inner child cannot get enough. This month is What type of eater, are you? I got the gourmet! This is both true and false, I do in fact love food a little too much but I am not a stress eater. Check it out and tell me how you scored, I'm dying to know if it hits the nail on the head for anyone.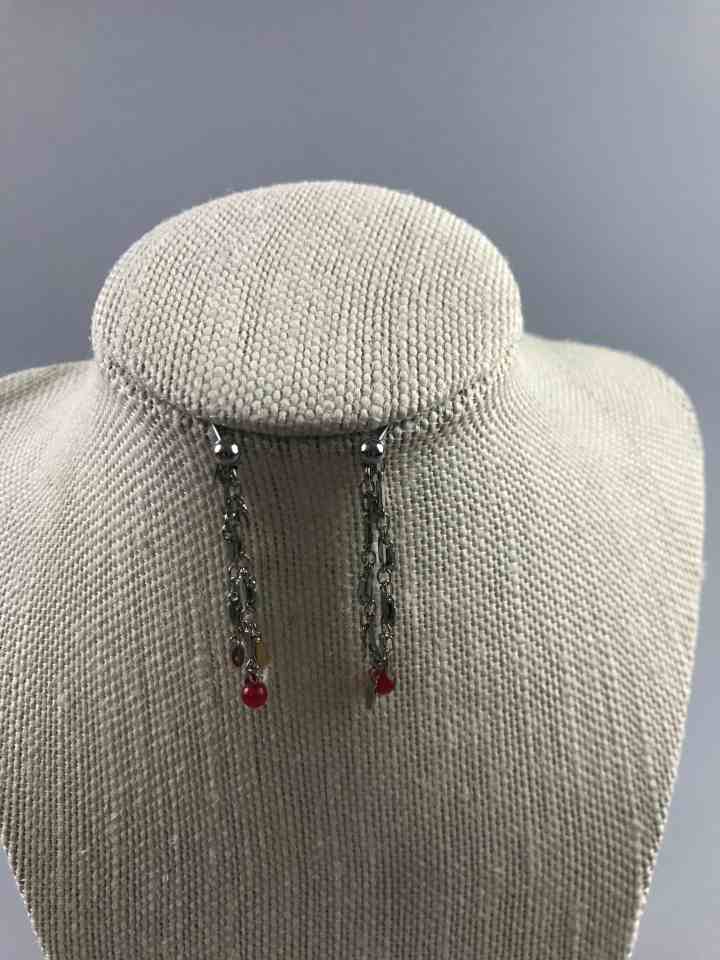 Breathtaking is an understatement for these beautiful earrings. Silver is my favorite metal for jewelry and the added beading lends just enough color. I'm glad these are looped and not stick straight, the fuller effect is amazing.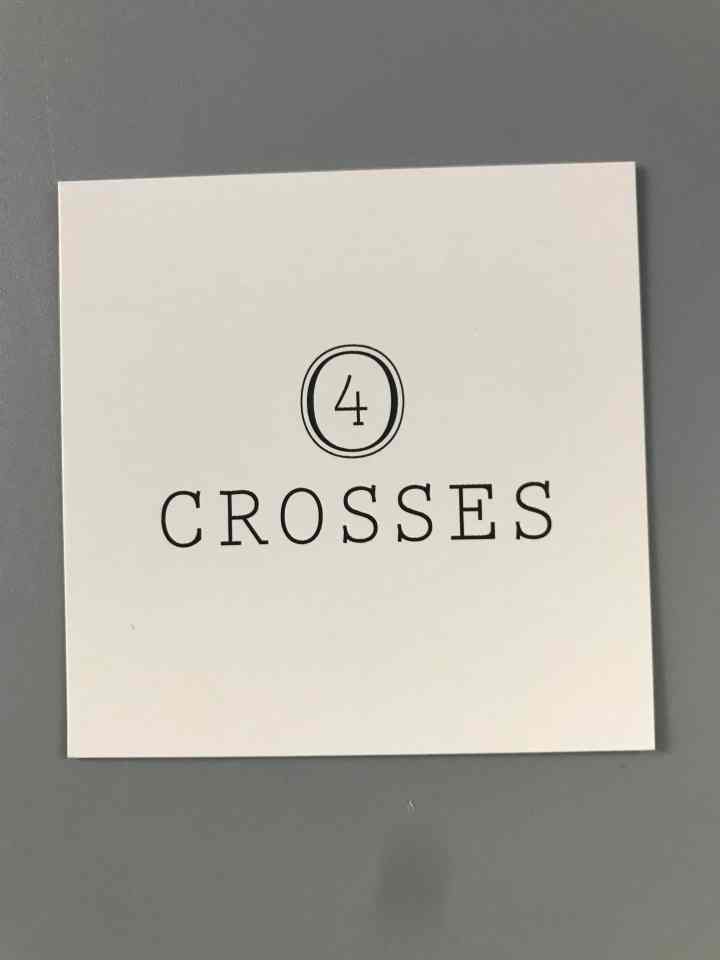 The mark of the artist, 4 Crosses.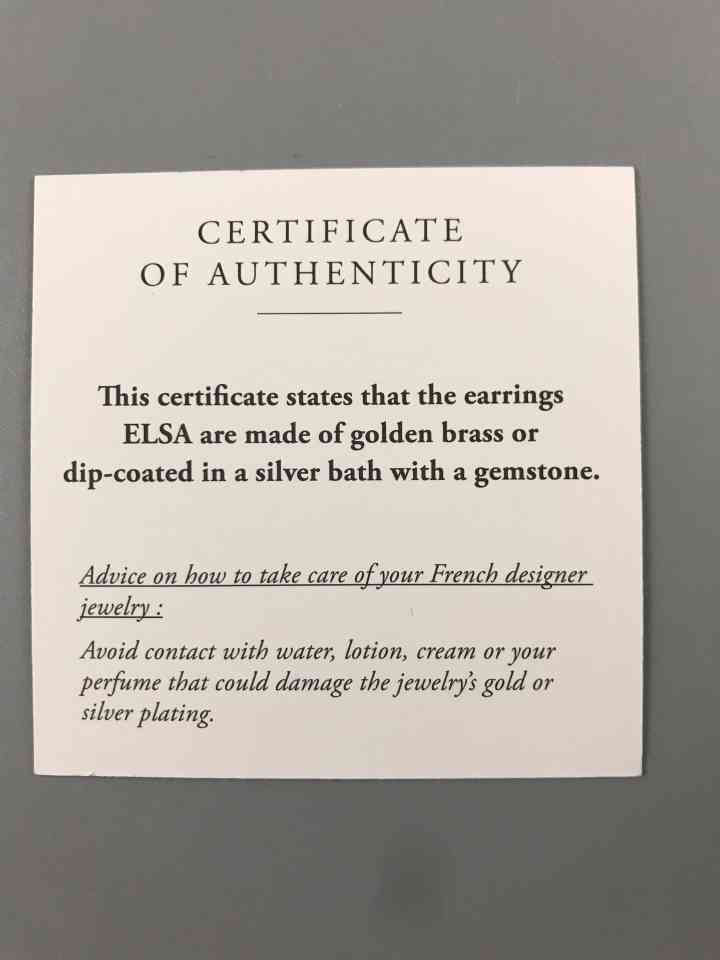 A certificate of authenticity and advice on how to care for my new jewelry. I love that each piece comes with both of these touches.
Emma & Chloe have brought another charming piece to my door. Simple yet stylish while being both classic and fun. I love the versatility of these earrings, I can see myself wearing them to work or on date night. This month's quiz really brought out my other passion… food. I liked that my result was mostly on the correct side without me trying to skew the results (you know what I'm talking about, making sure you got the 90's heart throb of your dreams). Emma & Chloe make getting new jewelry an adventure with the help of La Gazette… I feel like a spoiled princess every time I open their box.