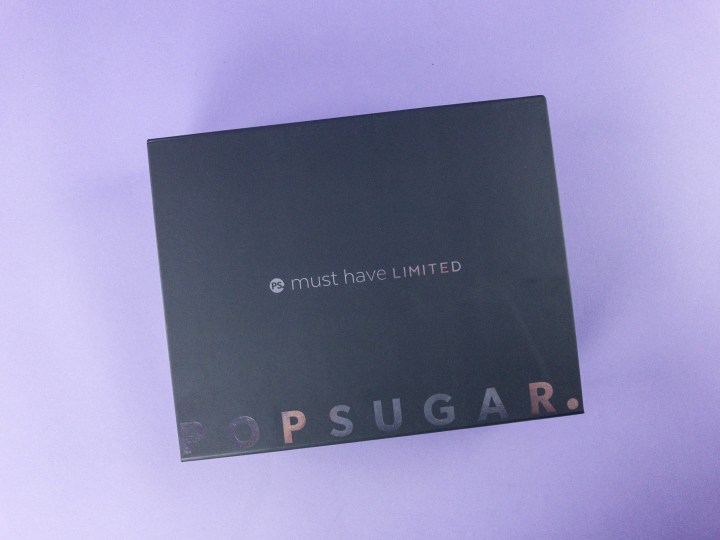 The  Summer 2017 Popsugar Must Have Limited Edition Box was a one-time box offered by POPSUGAR filled with an assortment of items perfect for summer season curated by the editors of POPSUGAR!
This box is still available!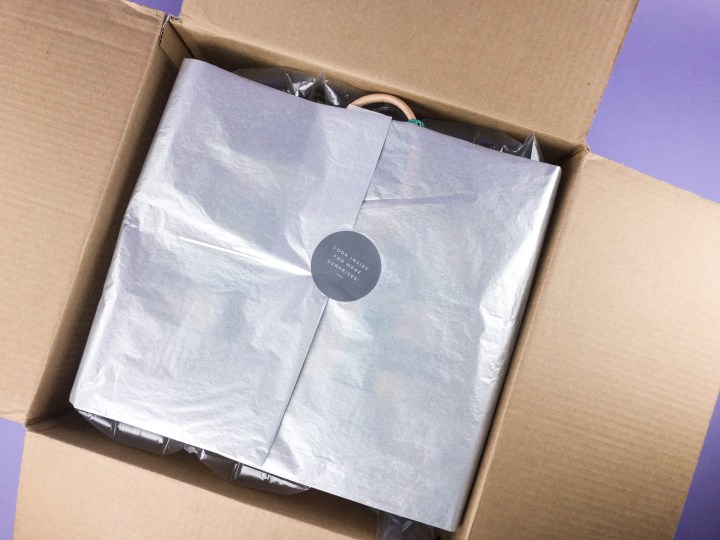 If you're unfamiliar with them, POPSUGAR Must Have Box is a monthly women's subscription box. In the regular monthly box, you'll receive items from a mix of categories like beauty, home, accessories, jewelry, etc. It's one of the most popular subscription boxes around!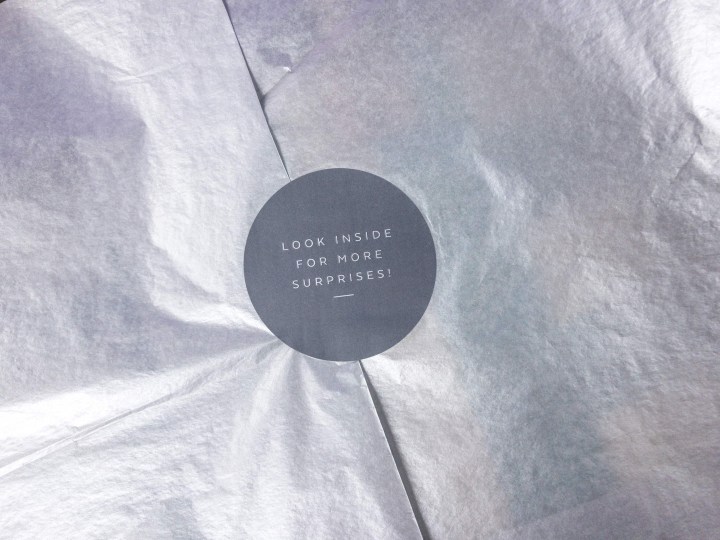 The updated branding for the Limited Edition boxes is modern and fabulous!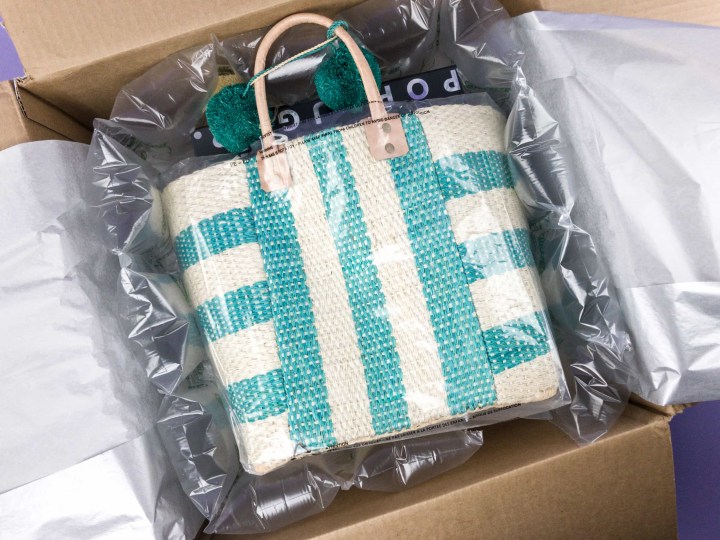 This box came with the box inside the biggest item!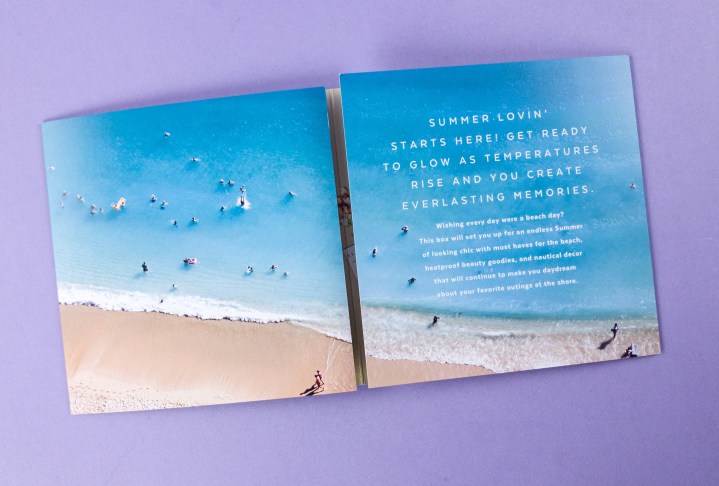 Beach, please. You'll be soaking up the sun in style all Summer long with these warm-weather essentials. Don't delay – this box won't be around for long.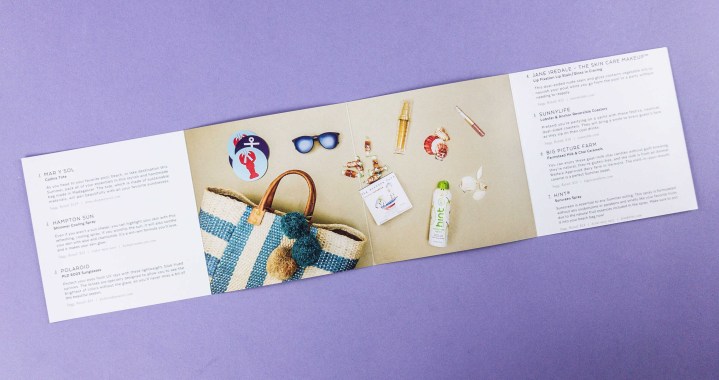 The information card was a 4-part foldout that details the idea of the box.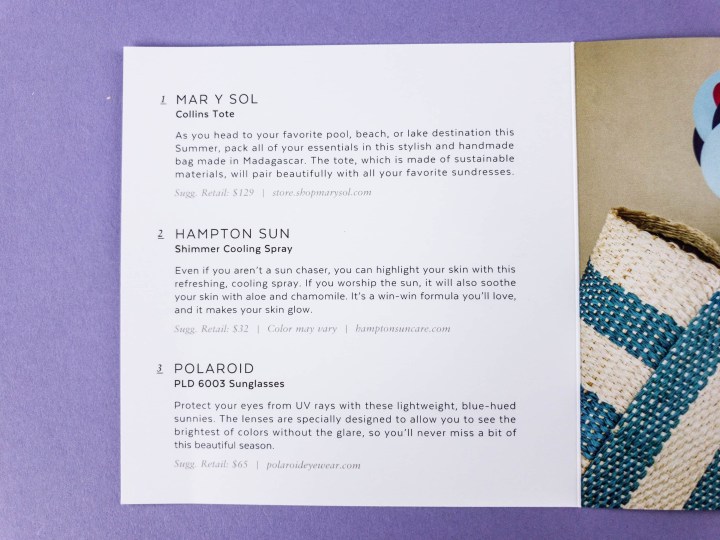 It contains all the information on the items in the box.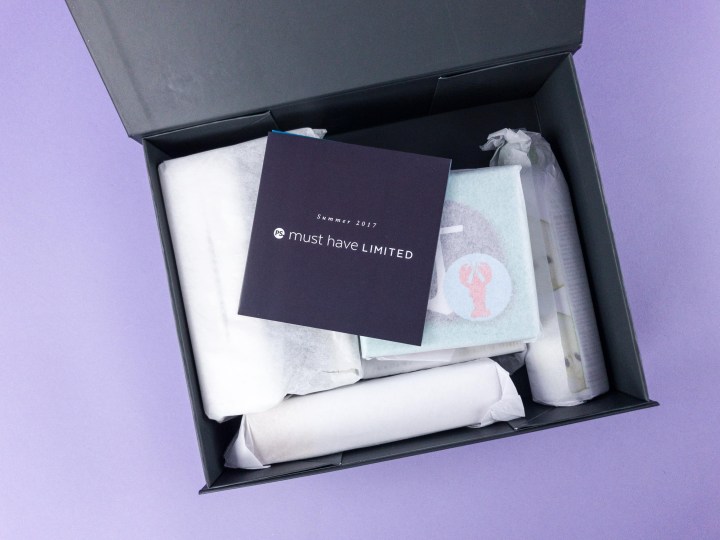 I also love unwrapping all the items individually – it makes it feel really special. Everything is packaged up in retail packaging – most of it is perfectly giftable!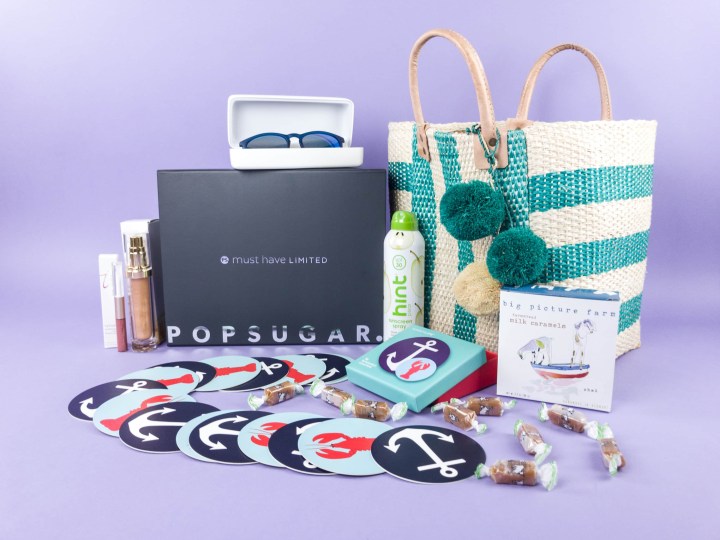 A beautiful selection of items perfect for the warm-weather this Summer.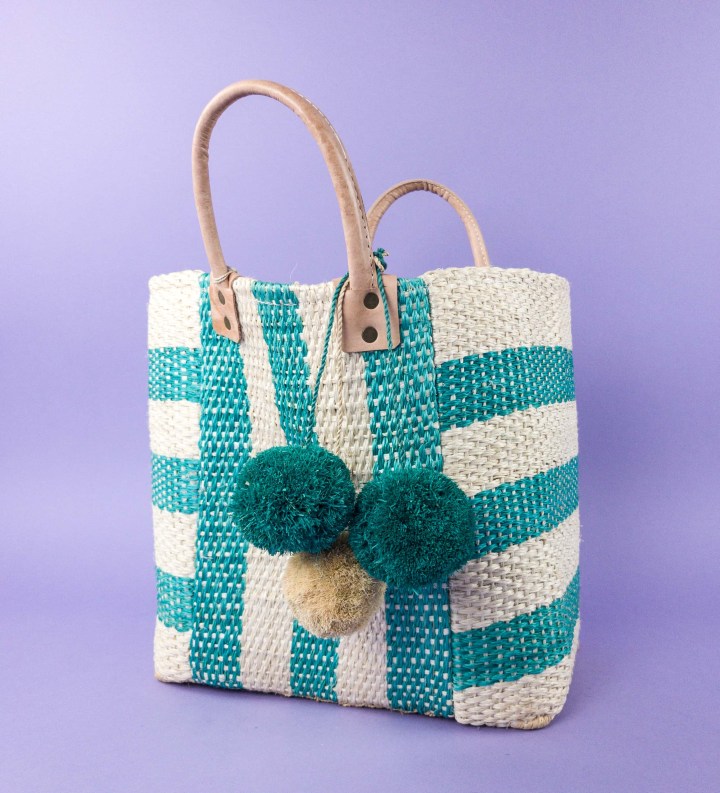 Mar y Sol Tote ($129) A summer trip isn't complete without a nice yet lightweight bag where you can put all your essentials!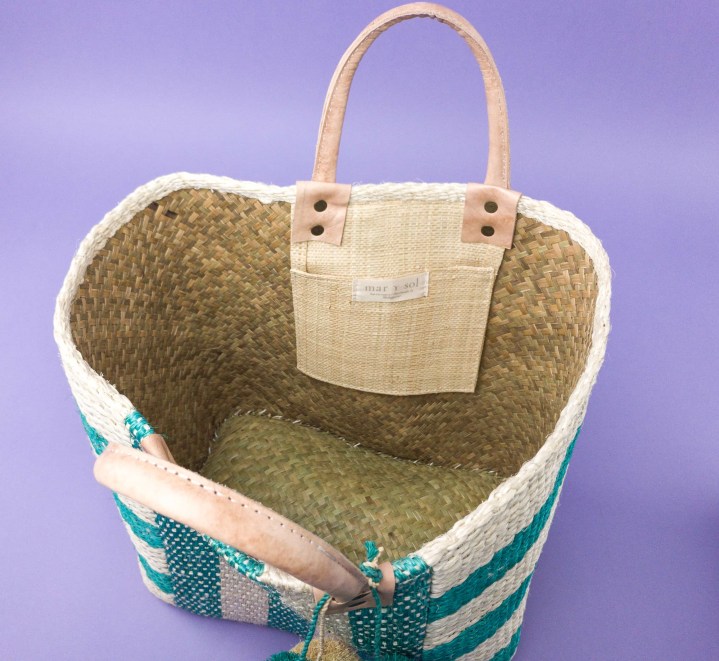 This one was handmade in Madagascar!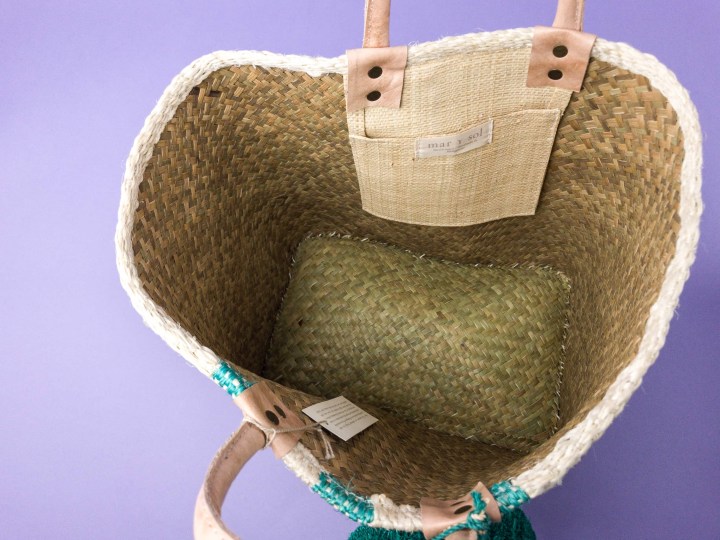 So spacious! This bag is open top style, with a removable tassel and an interior slip pocket. Materials used are sisal/sea grass and leather trim.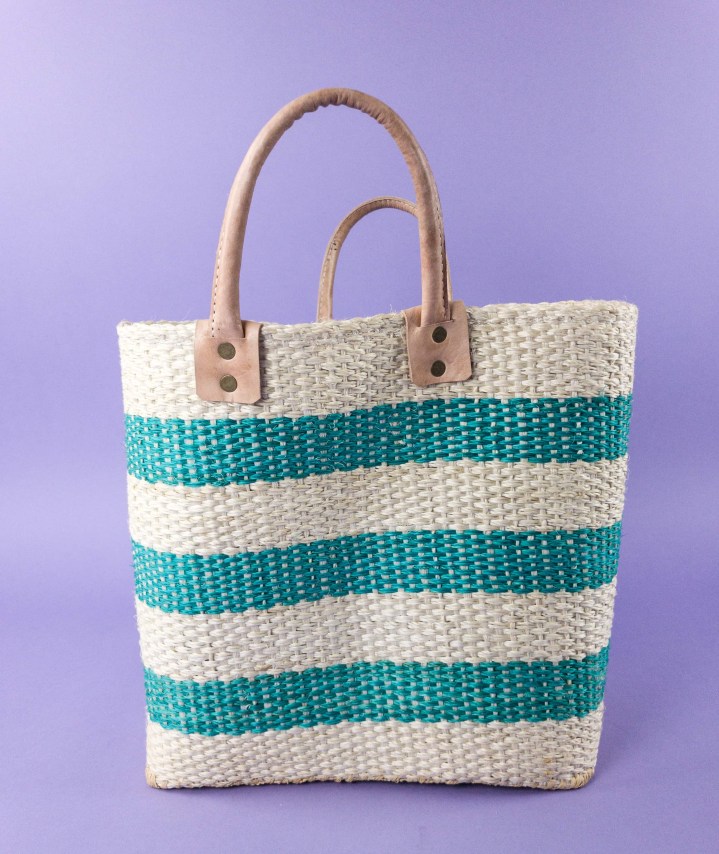 I can already imagine how it would look so perfect with a sundress, but right now we're using this for a home organizer!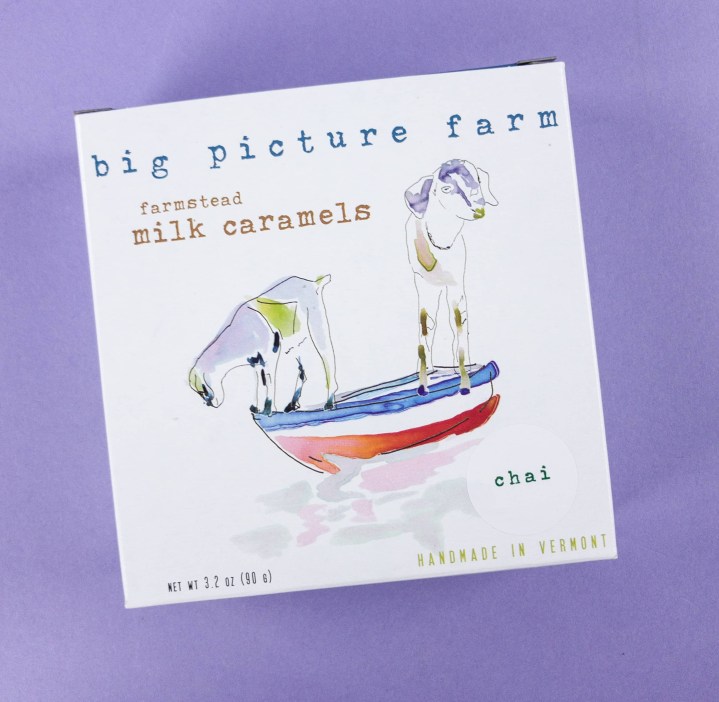 Big Picture Farm Chai Caramels ($10) YUM! Is there anything better than melt-in-your-mouth caramel?
The caramels we received are chai flavored.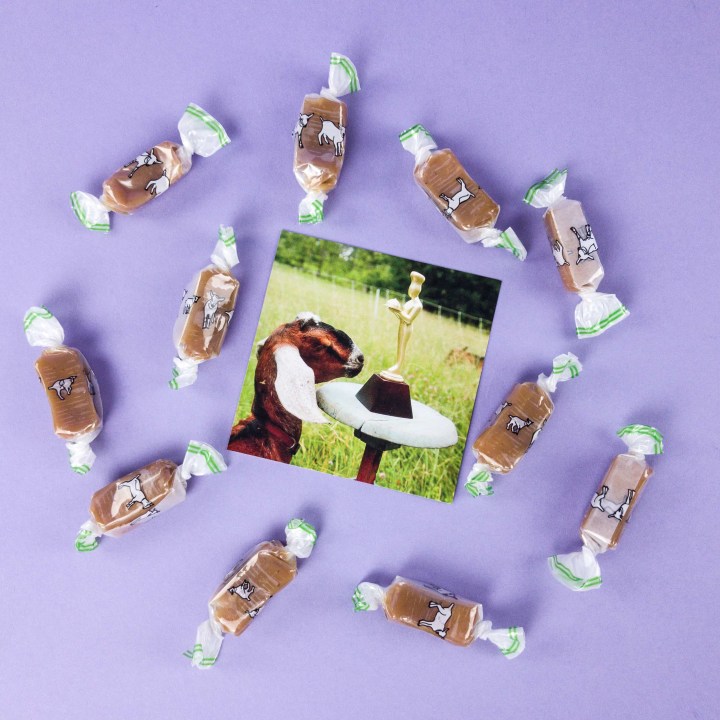 I don't feel guilty as I munch on these because I know they are natural and gluten-free. According to the label, the milk they used are from an Animal Welfare Approved dairy farm in Vermont.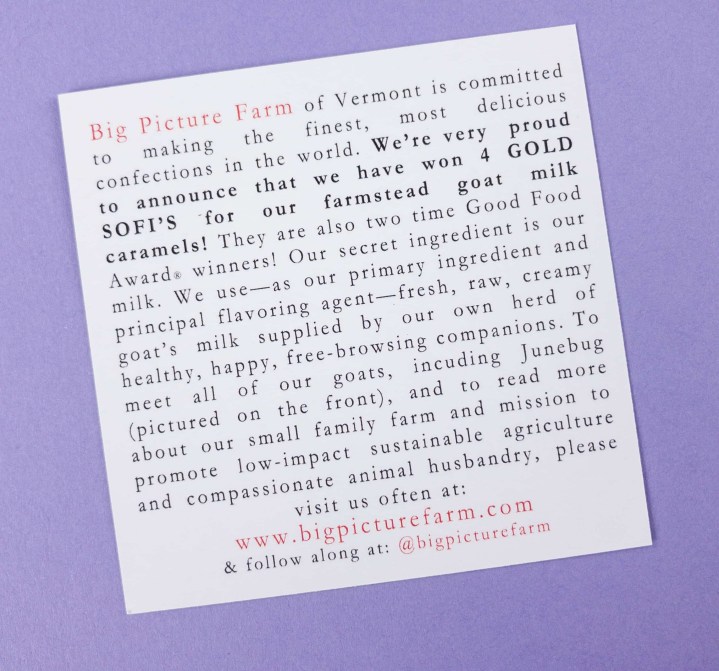 Included in the box is an info card from Big Picture Farm, the makers of the delicious caramels! We've seen these in a couple boxes already this season and I get so excited when I get them, because they're so delicious.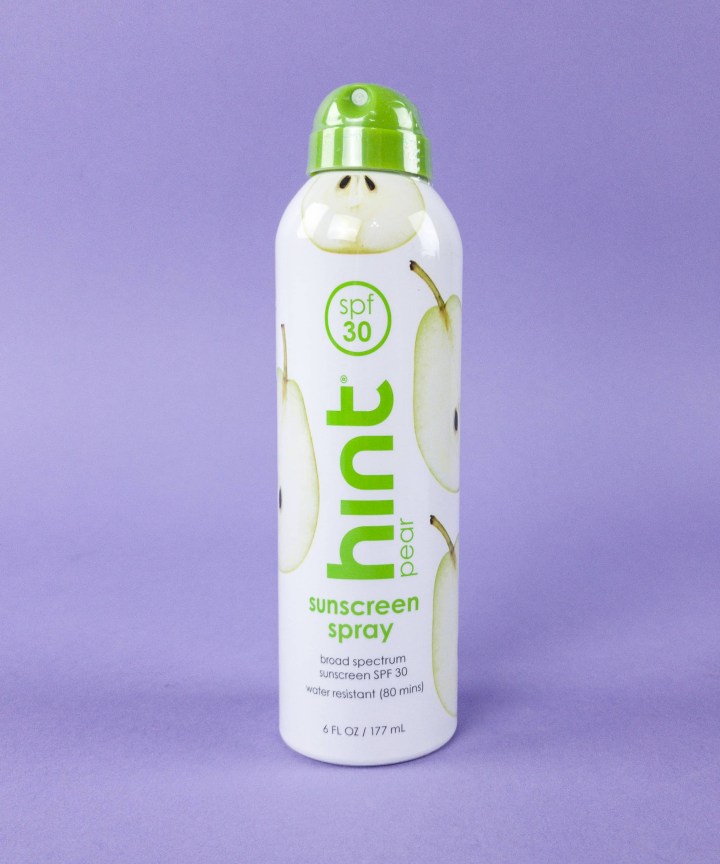 Hint Sunscreen Spray ($24) A sunscreen mist! Such a practical item, something we'll all need when the hot summer days are here.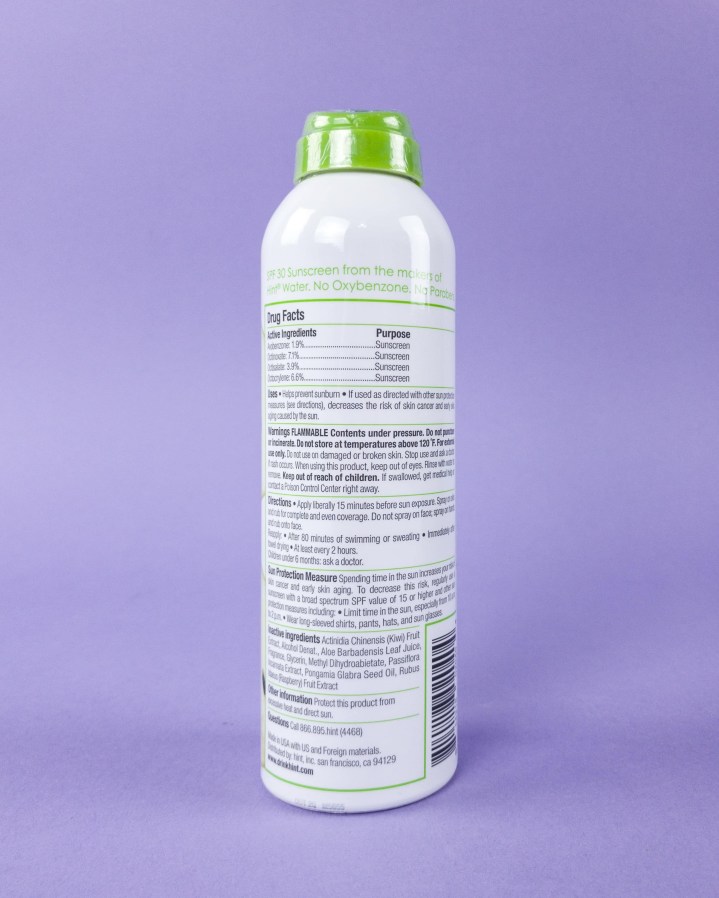 It has SPF 30 protection and is water resistant for 80 minutes. I like the light scent, as well as the easy spray-on application that provides uniform coverage. Free of oxybenzones and parabens too!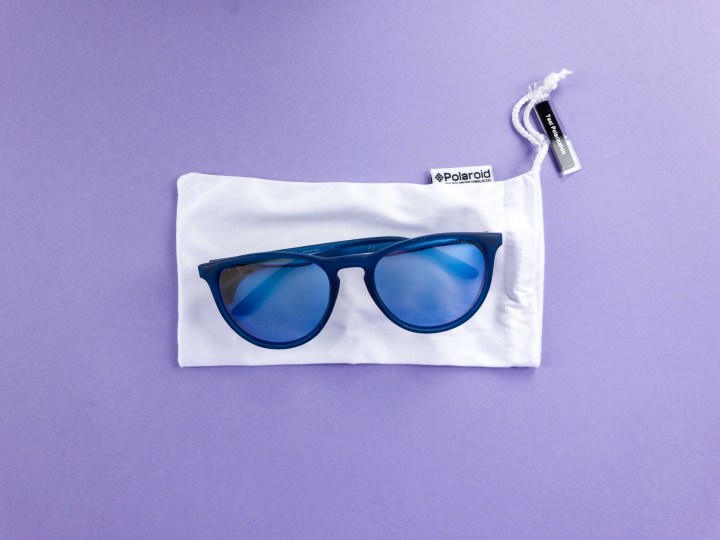 Polaroid PLD 6003 Sunglasses ($65) A cool pair of sunglasses is always a welcome addition in any summer-themed box!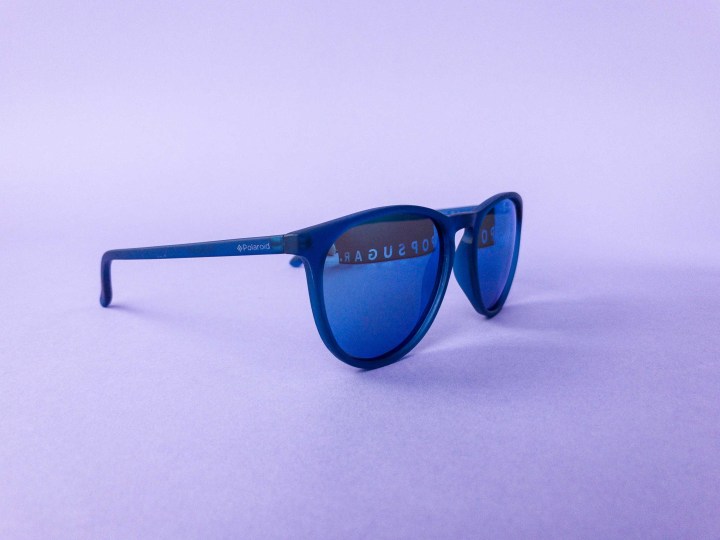 We got blue-hued polarized sunnies, which has lenses designed to allow the wearer to see bright colors minus the glare.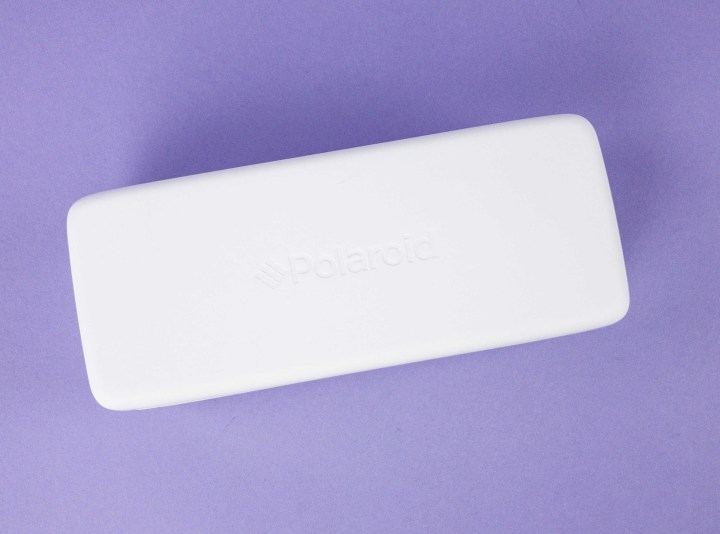 It even came with a sturdy white case!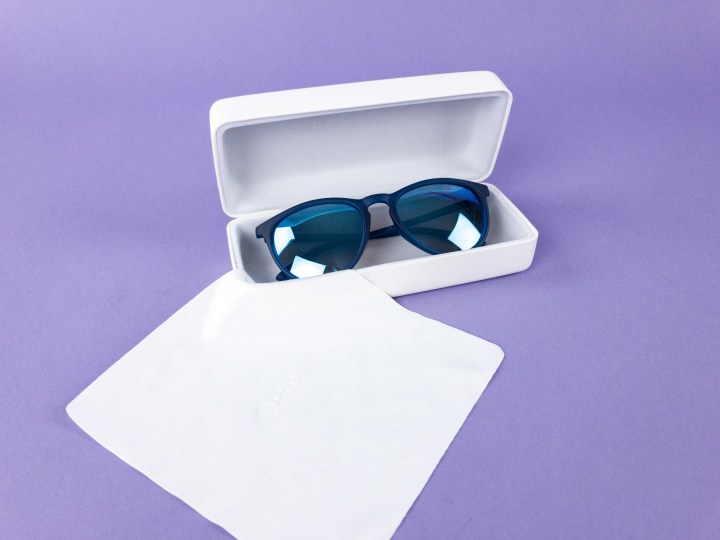 It is lightweight and fashionable. We're ready for summer!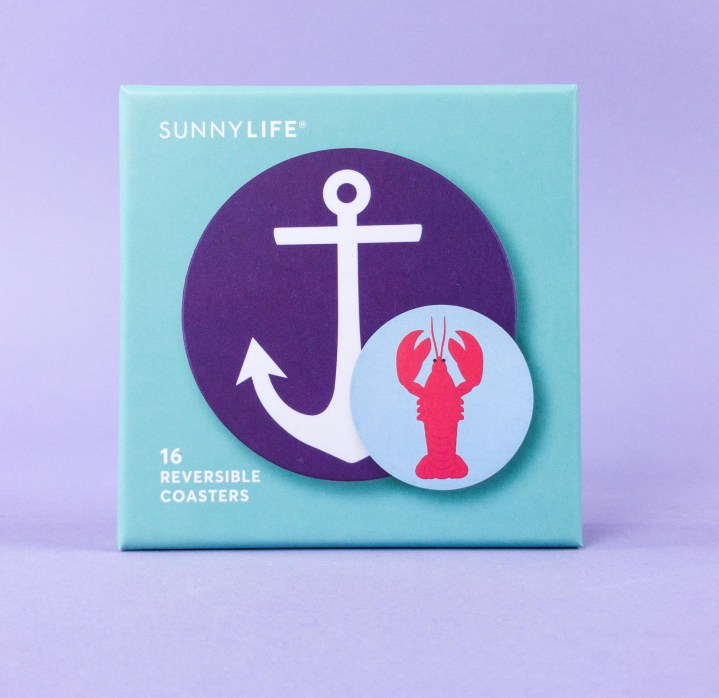 Sunnylife Lobster and Anchor Reversible Coasters ($18) Nautical-themed coasters with two sides! All you need to do is to flip the coaster from lobsters to anchors for a different vibe.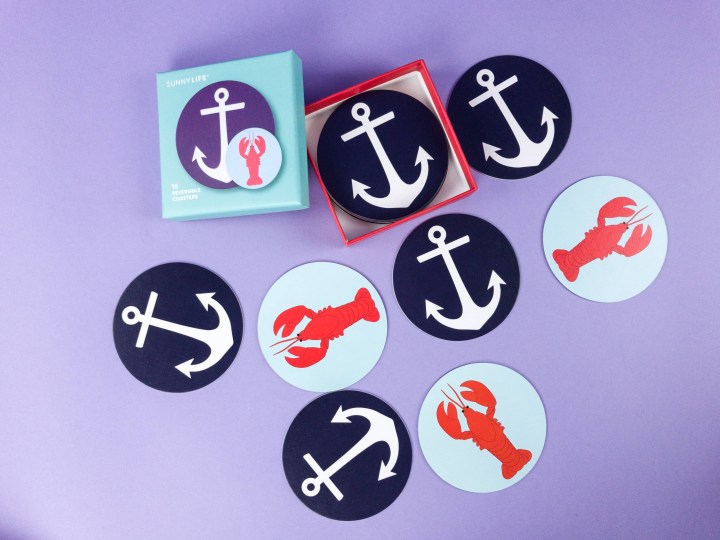 The coasters are gloss-coated, giving it a high-quality finish. Each box comes with sixteen coasters.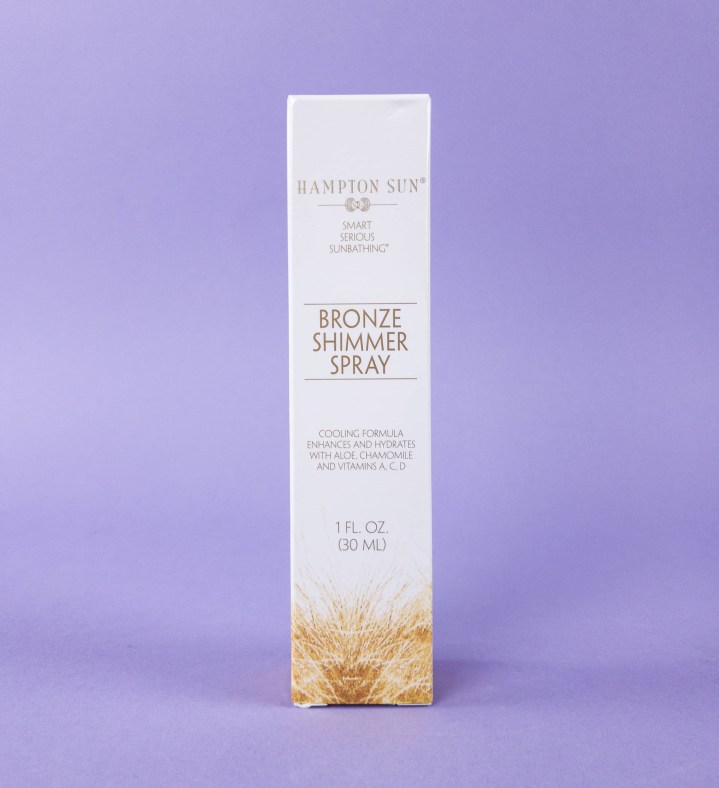 Hampton Sun Serious Bronze Shimmer Cooling Spray ($32) A spray to help you achieve that perfect golden glow for summer (some purchasers received this in a pearl finish).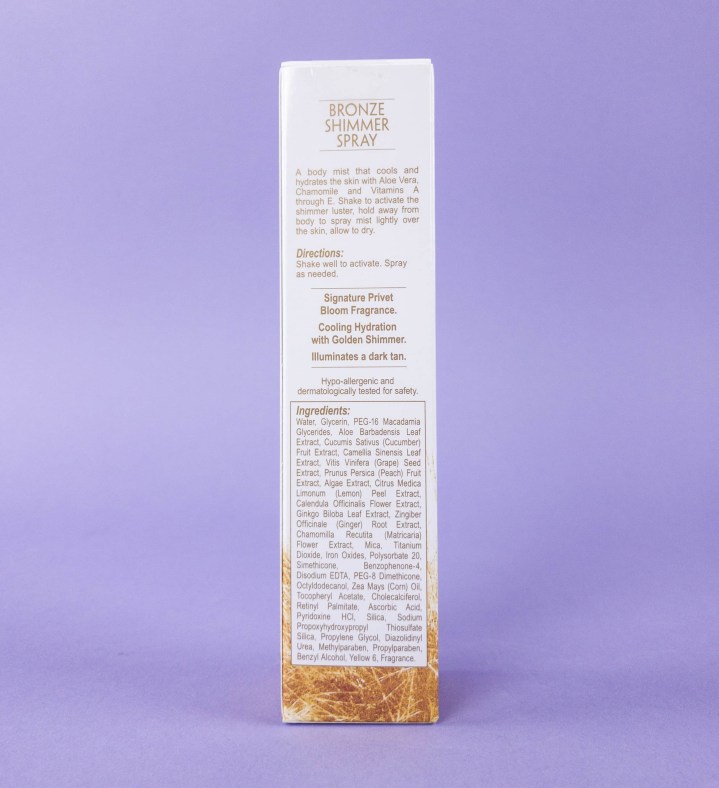 It has a cooling and refreshing effect on the skin, thanks to its ingredients like aloe and chamomile.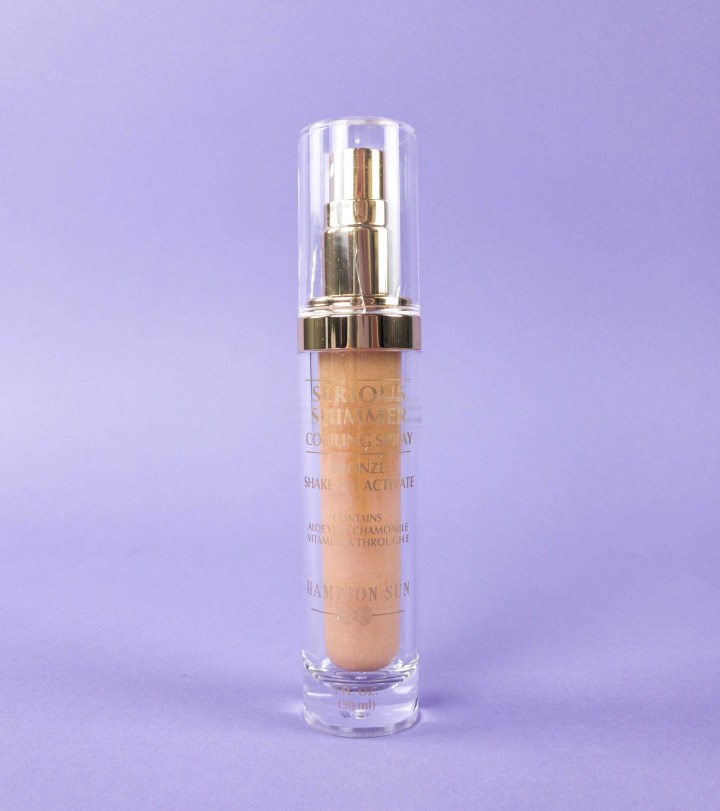 The bottle looks luxurious! This shimmering spray works well with both fair and tan skin.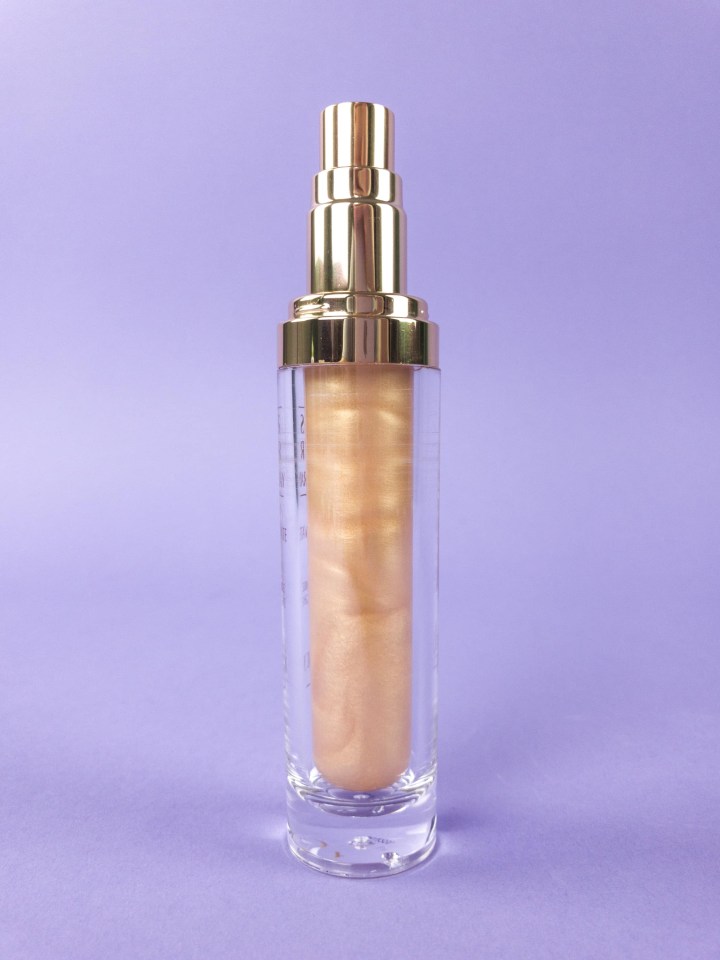 It's pretty easy to use! Just spritz it into air and let the mist fall onto your skin. It leaves the skin moisturized, and the scent is lovely too.
Jane Iredale Lip Fixation in Craving ($32) A lip stain and lip gloss in one product is just so awesome. The lip stain we received is a light salmon shade and is packed with vitamin E. The gloss is clear and has natural ingredients like avocado oil and ginger root extract. You have to wait a few minutes before applying the gloss, which you can reapply for shine all day.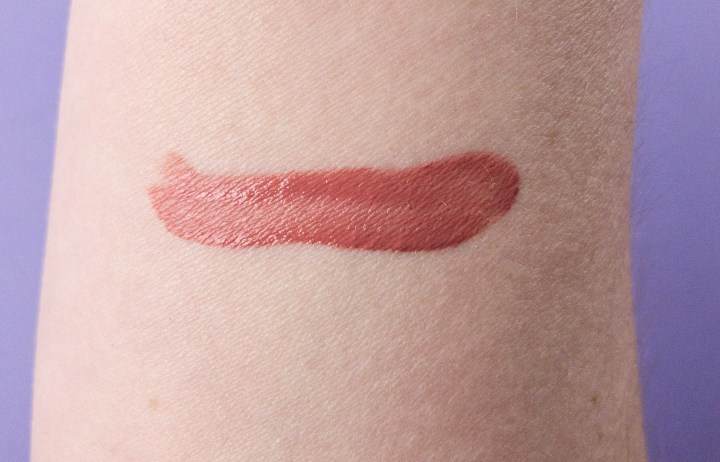 This is such a well curated box that can make anyone look forward to summer – especially about fun beach trips and family barbecues! The variety of box content is great – I'm glad to find fashionable items, as well as luxury beauty products, plus other seasonal and useful stuff.
This box is surprisingly still available, so if you see any must haves, you can get the entire $310 value for $100.
What did you think of the POPSUGAR Summer 2017 box?