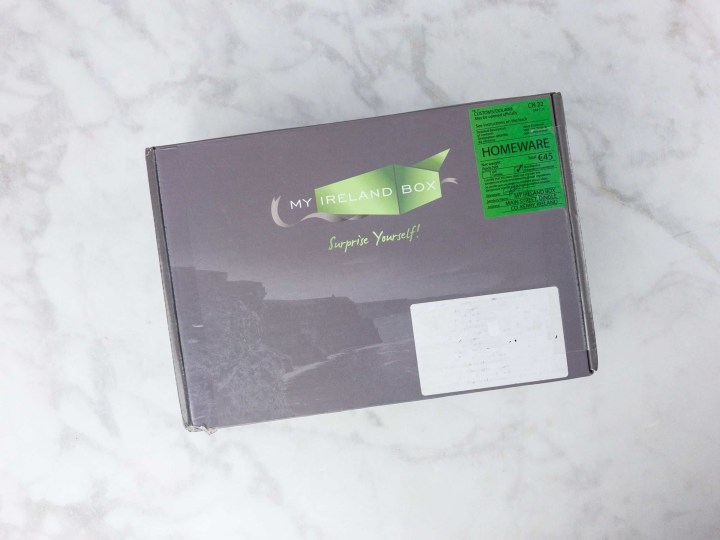 My Ireland Box is a monthly subscription box from Ireland filled with the best of Irish-made craft (artisan) goods. You can expect to receive Irish made jewelry, housewares, and craft and beauty products. They ship to the US, Canada, EU & Australia (anywhere with a significant proportion of people with Irish last names live!). This box ships from Ireland!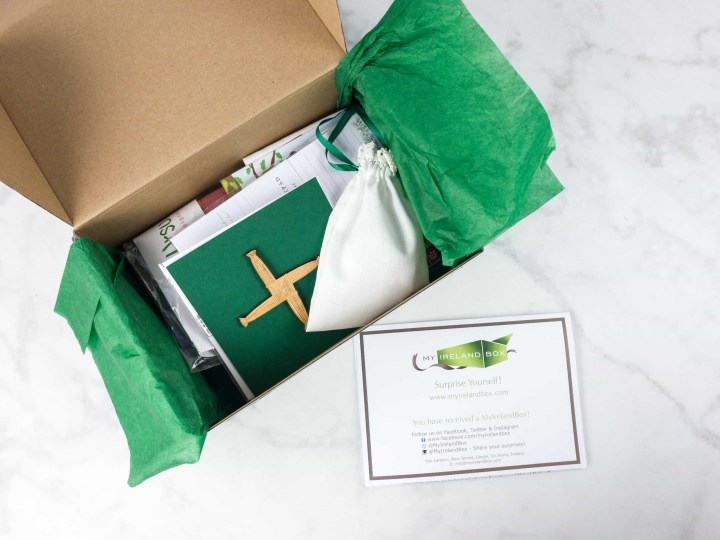 This box is always so neatly put together, and of course, the green tissue is necessary!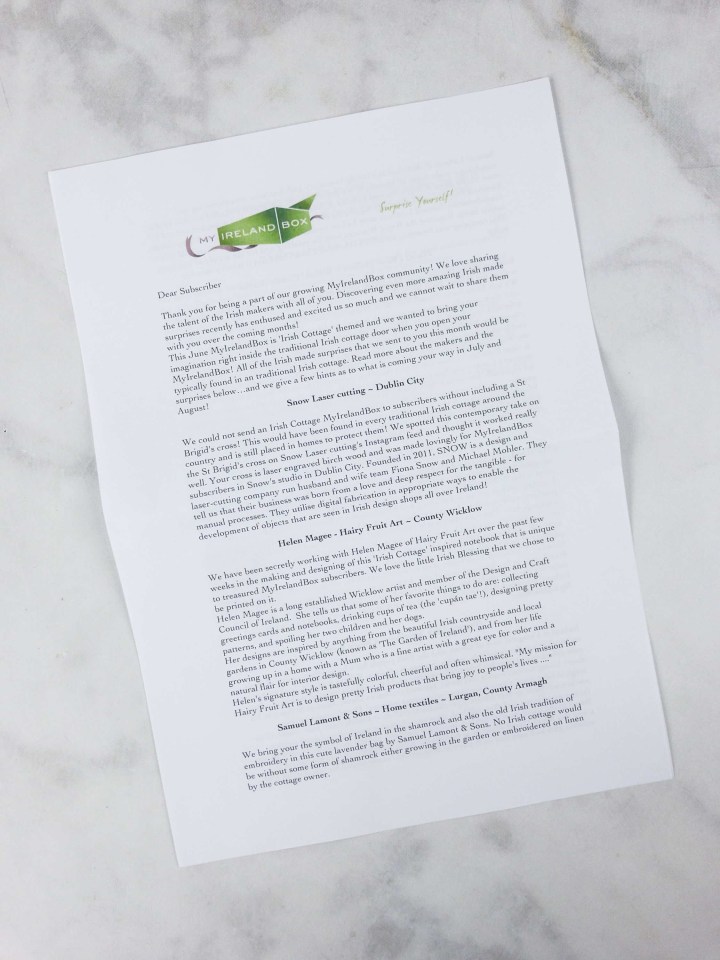 A letter containing extensive information about each product and its maker/designer comes with the box. We really like their information sheet because it gives each item a real sense of place and we get to learn about the influences of each item, the inspirations of the designer, and more! It is really one of the most detailed information sheets you'll ever see in a box.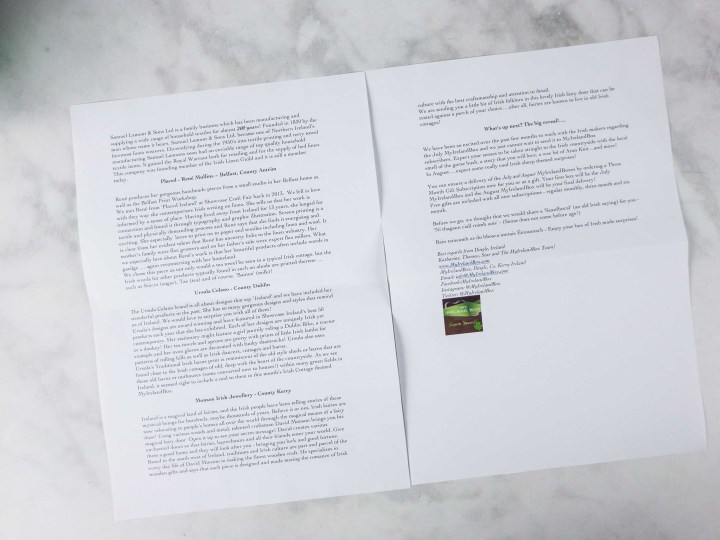 The last pages of the curator letter lists upcoming spoilers for the next months. July brings us the Irish country side with something gorse bush scented and some Aran knit, while August is Irish sheep-themed!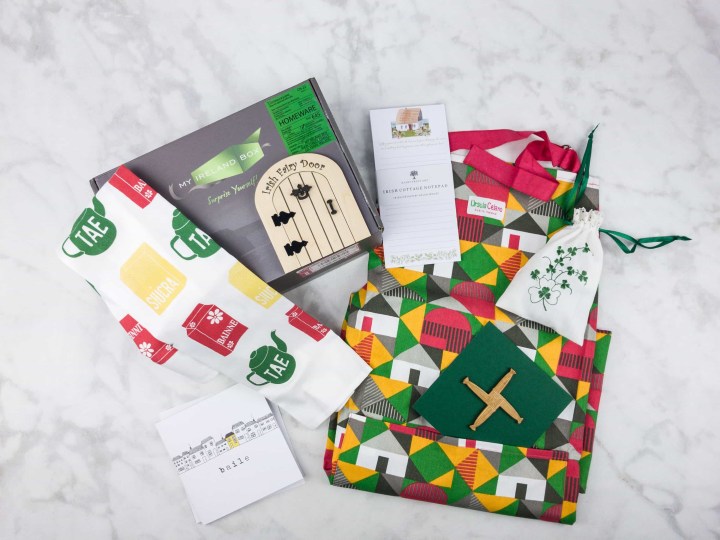 All the contents of the June box! This month's box was inspired by the Irish Cottage.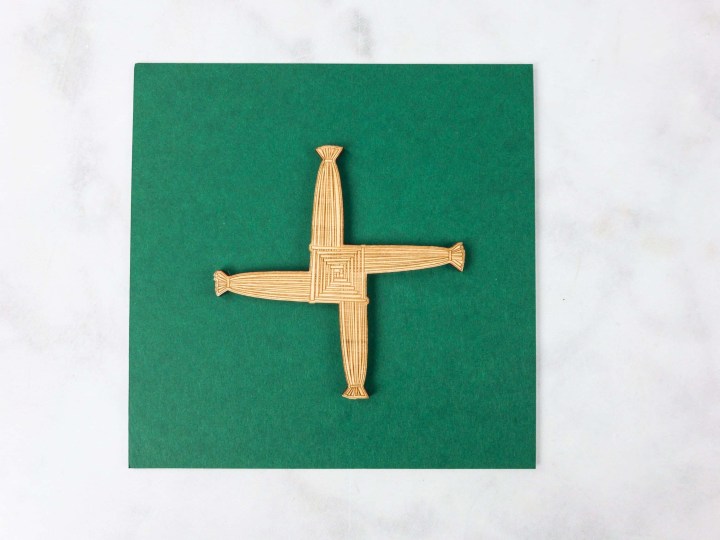 Snow Laser Studio St. Brigid's Cross – Not your ordinary home decor! This is a traditional symbol placed on doorways of Irish cottages because they believe it is a protection from fire. It was named after one of the patron saints of Ireland.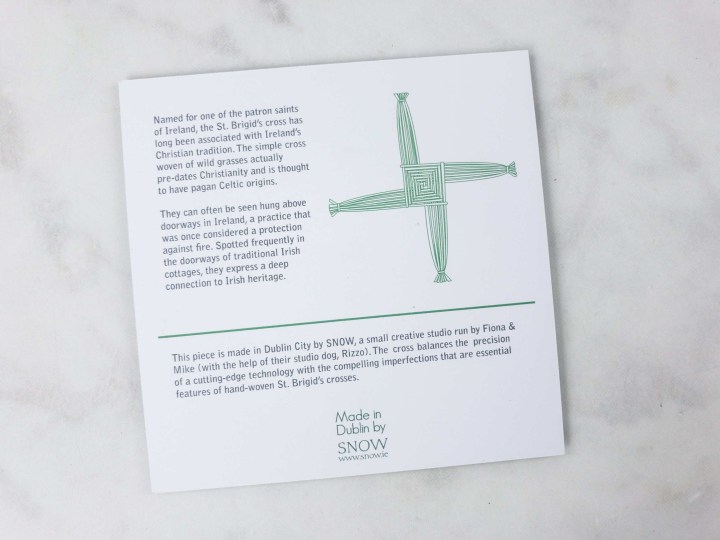 It comes with an description card that shared trivia and other information about St. Brigid's Cross.
Monson Irish Jewellery Magical Irish Fairy Door (€14.99, about $17) Let the magic begin!
Ireland is a magical land of fairies! There are hundreds of Irish stories about these mythical creatures that they have become a part of the culture. This woodcraft was created to pay homage to these fairies. Who knows, they might just enter your door too!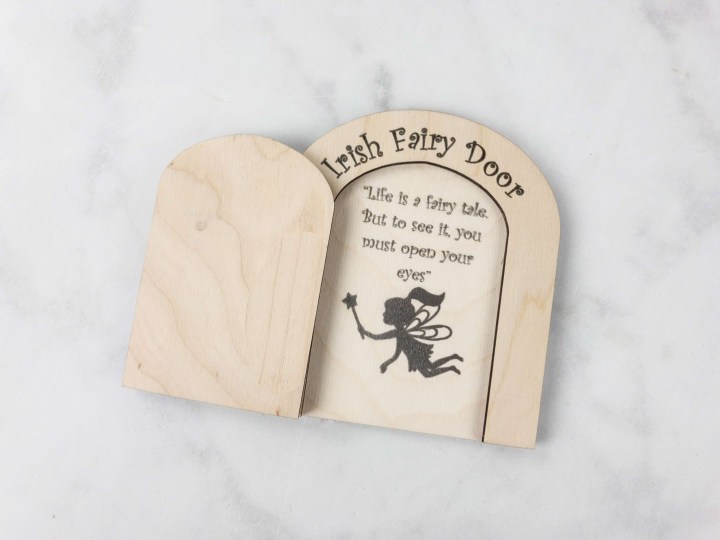 "Life is a fairy tale. But to see it, you must open your eyes." I like the quote! The details of the woodcraft were awesome too. This is a super magical item for any believer-in-fairies!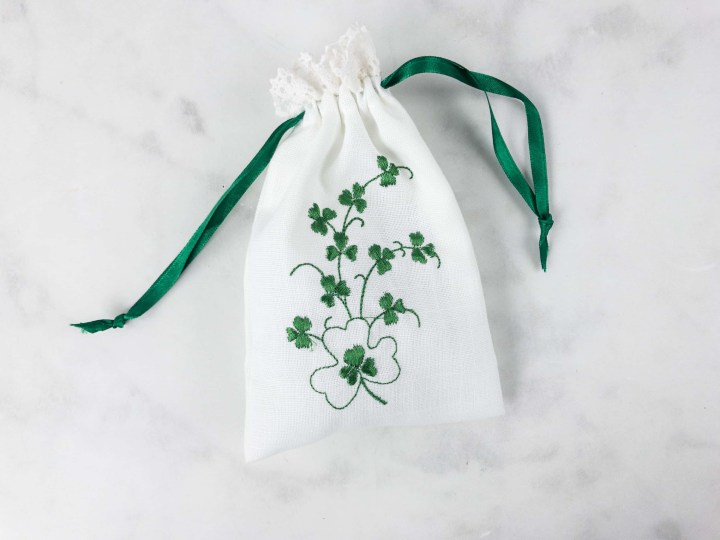 Samuel Lamont Linen Pouch and Lavender Bag – Combines the old Irish tradition of embroidery, plus the iconic shamrock symbol!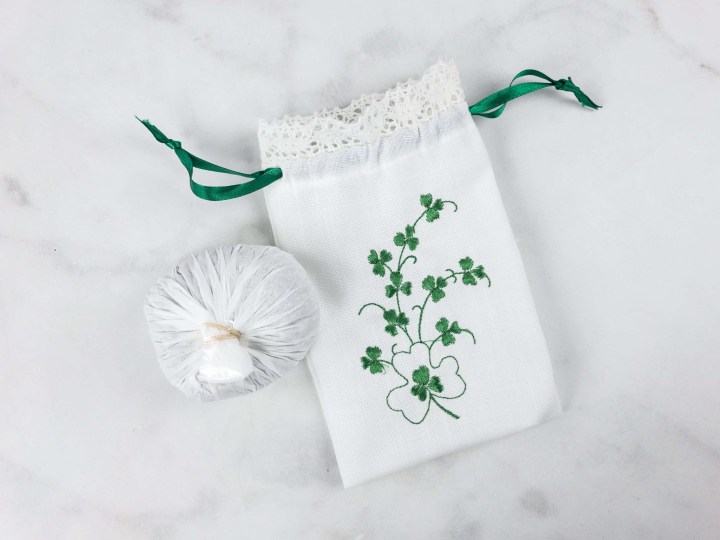 The lavender bag smells so good. It can be used to freshen up any room, and even bags or suitcases.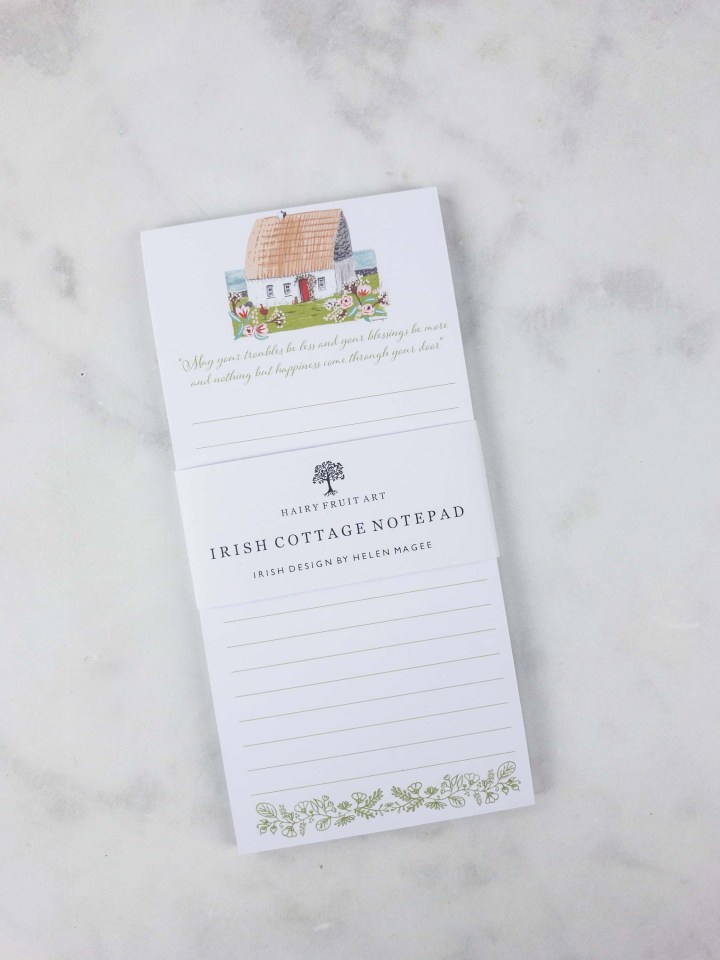 Hairy Fruit Art Irish Cottage Notepad – An Irish cottage inspired notebook!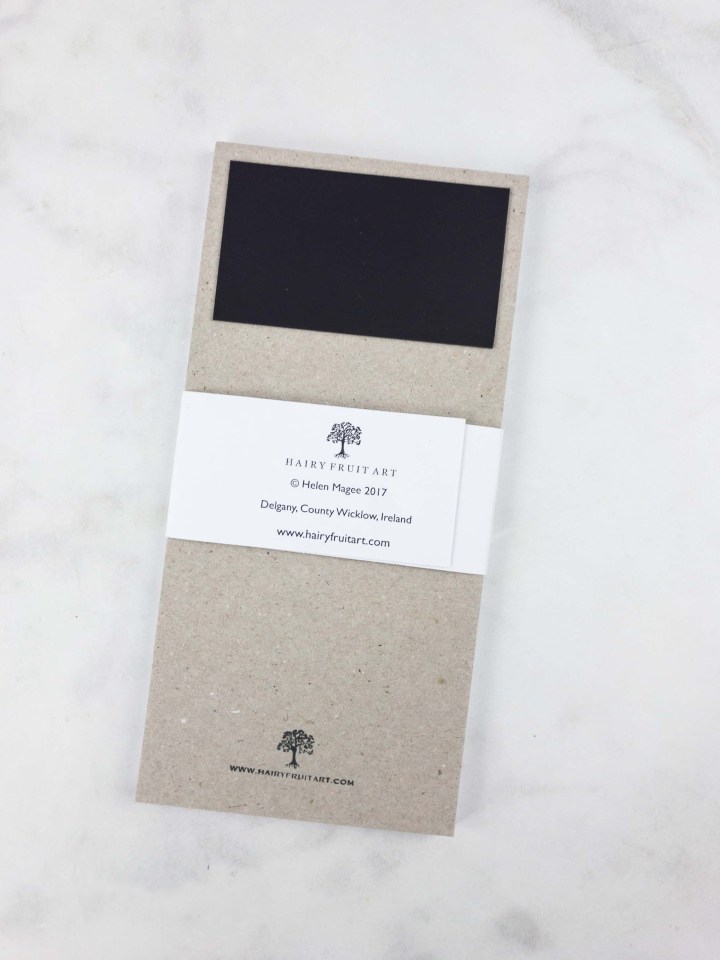 This is an exclusive item for My Ireland Box subscribers! It's perfect for us, as we just used up our last fridge pad (they're an essential in our house!).
Placed Ireland Tea Towel – This is the kind of tea towel that you will see inside a typical Irish cottage.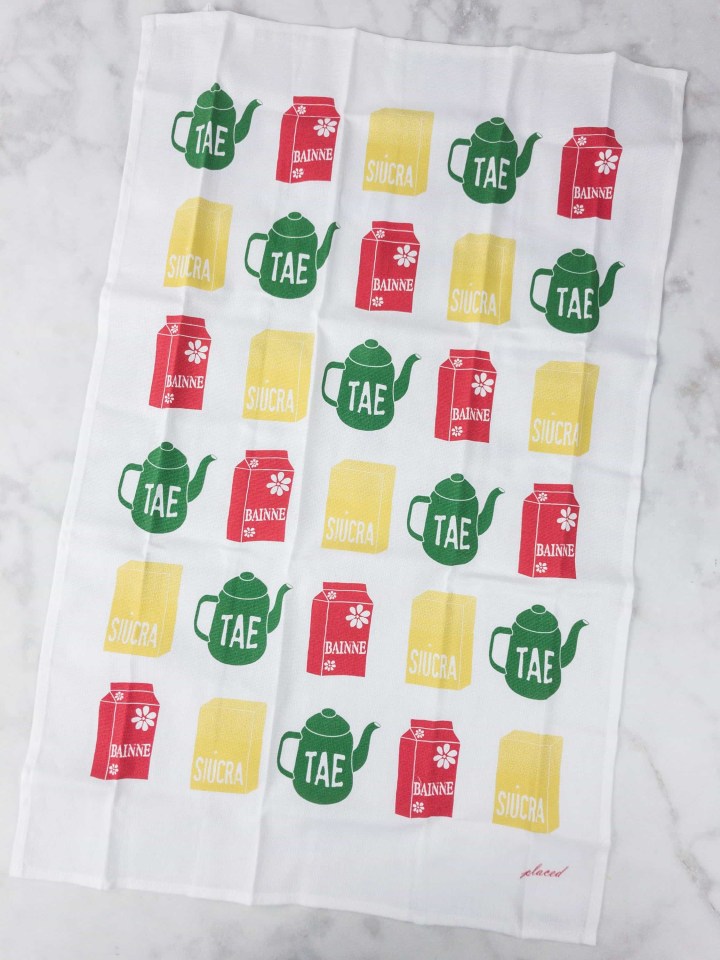 The colors are bright and the print also represents some of the most common products you will find in an Irish home: siucra (sugar), tae (tea), and bainne (milk).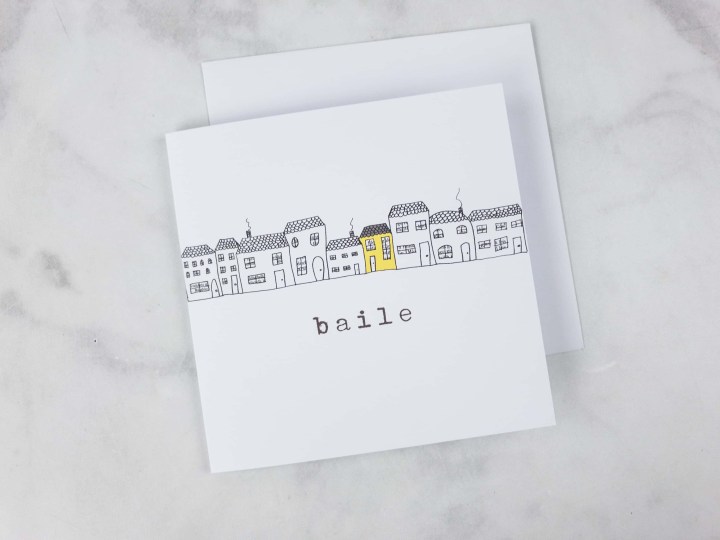 Placed Ireland "Baile" Card – Baile means "home" in the Irish language.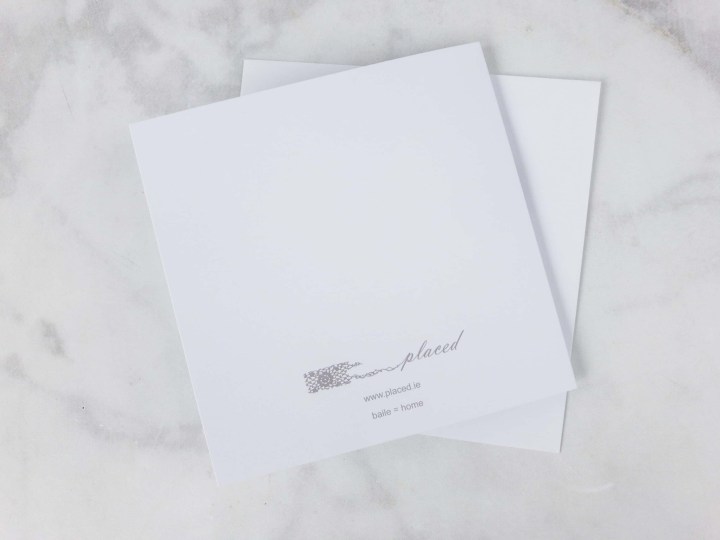 What a wonderful card to remind someone of the warmth of home!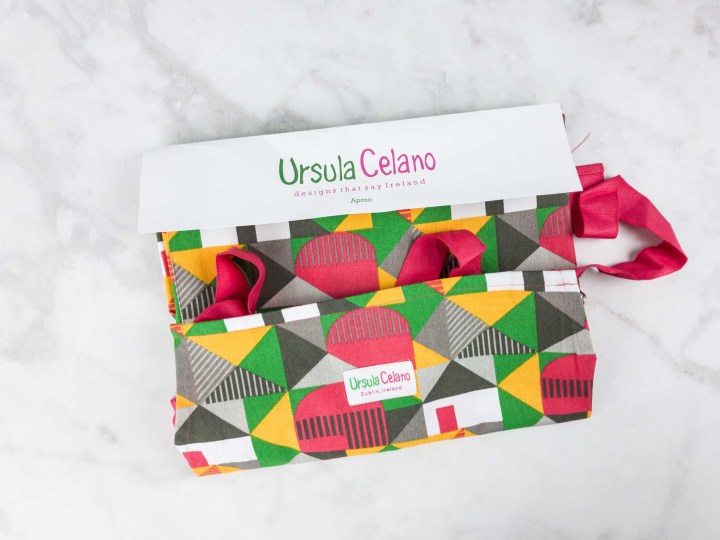 Ursula Celano Adult Aprons (€18, about $20) Whether cooking an Irish meal or not, this apron would be such a colorful sight in anyone's kitchen!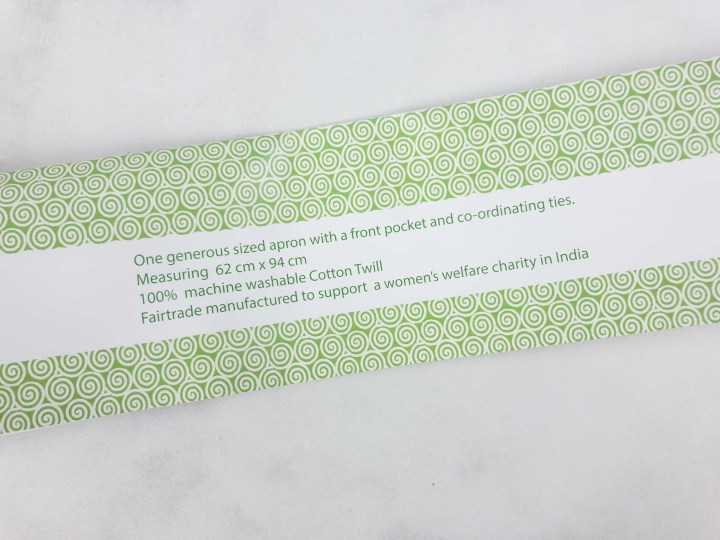 Made in India, but the colors are still very Irish, and from Irish designer Ursula Celano.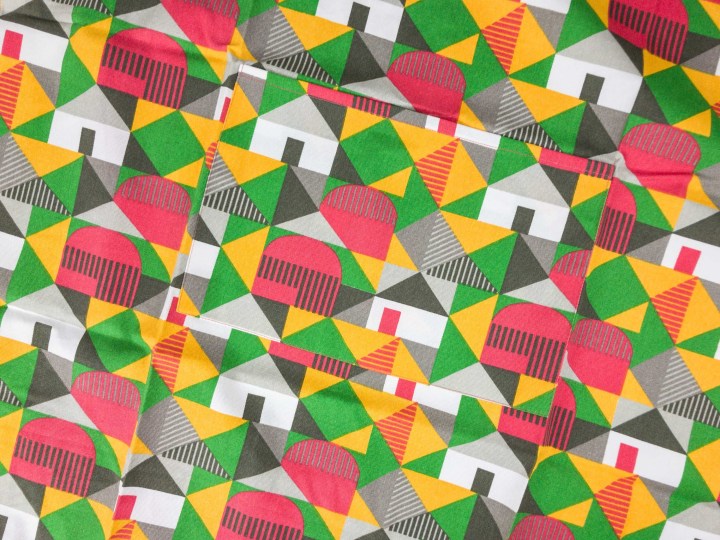 The apron measures 63cm x 95 cm and is made of hard wearing but soft cotton.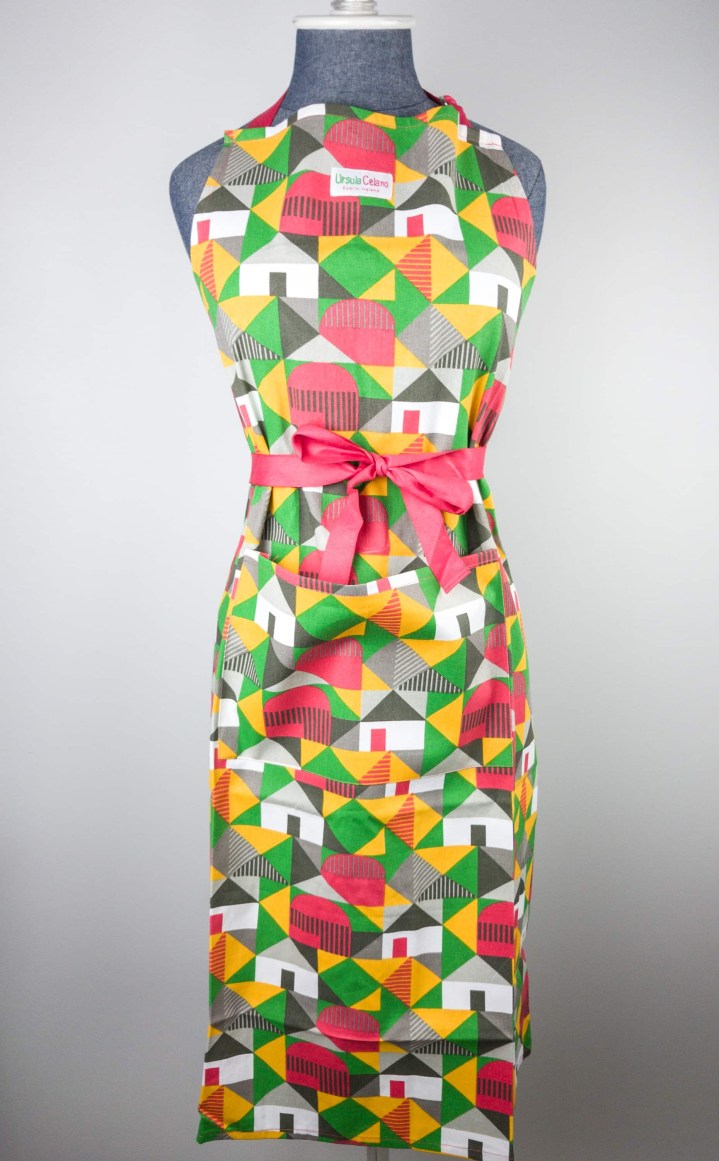 It was even matched with a cute pinkish red bow.
So many lovely things that remind me of the beauty and richness of Ireland's culture. This subscription is always well-curated, making for a lovely gift to send to an Ireland fan! This month was I think particularly intriguing with a nice cross section of Irish designers and different kinds of goods. We'll use everything, too!
What did you think of this month's My Ireland Box selections?