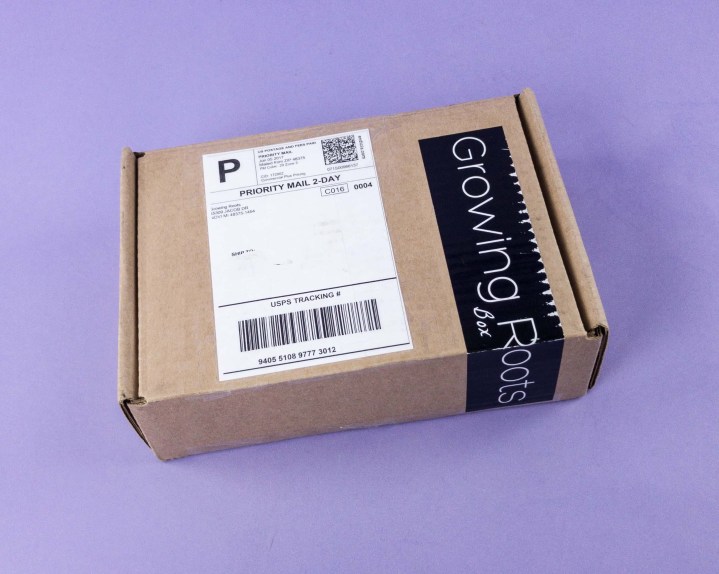 GrowingRoots delivers baby/kid essentials you'll need as a parent in a monthly subscription box. For only only $39 per month, you'll receive a box filled with quality crafted products for you and your family. Each box encourages connection and inspires making wonderful memories with your family.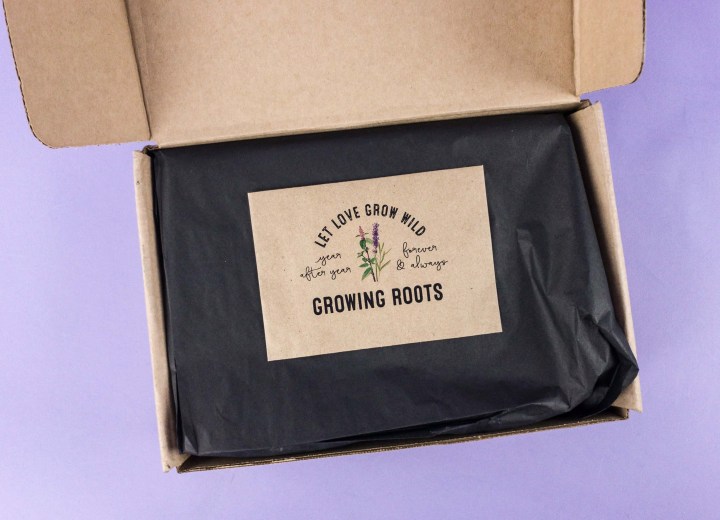 DEAL: Get $10 off your first box! Use coupon code HELLO10.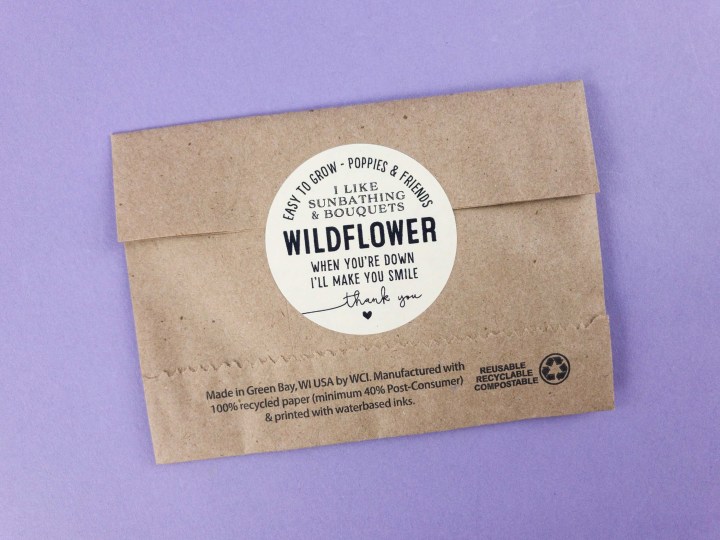 The first thing we saw inside the box – a pack of wildflower seeds!
Everything looks interesting from here.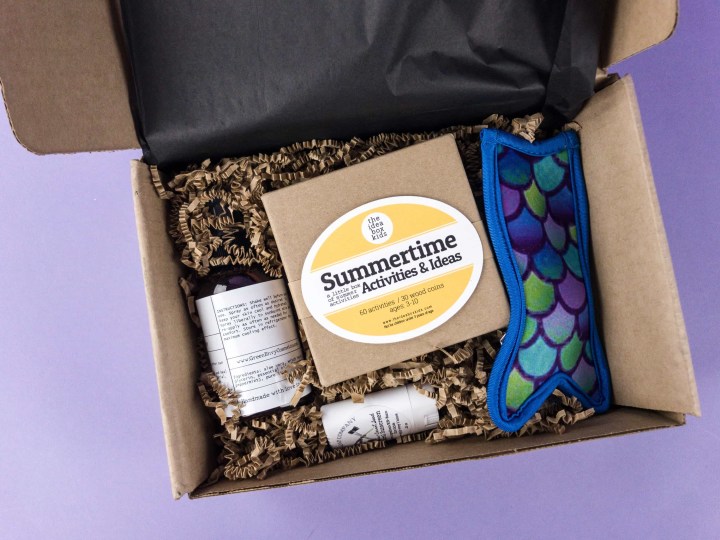 The box is filled with brown squiggles to protect the items.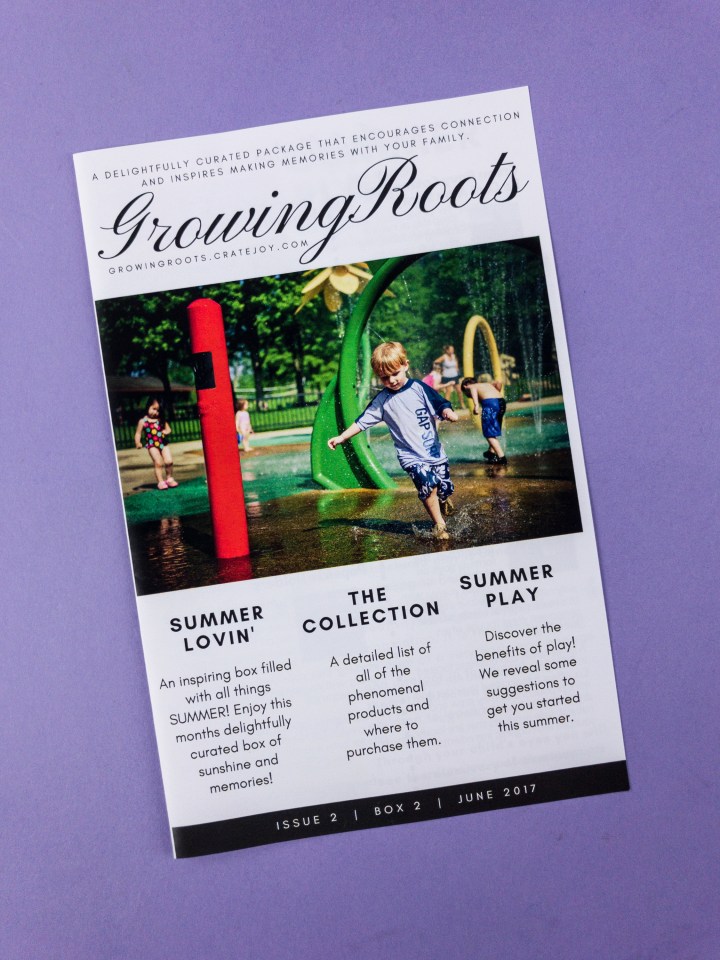 The theme this month is Summer! This mini-magazine comes with featured articles revolving around the theme.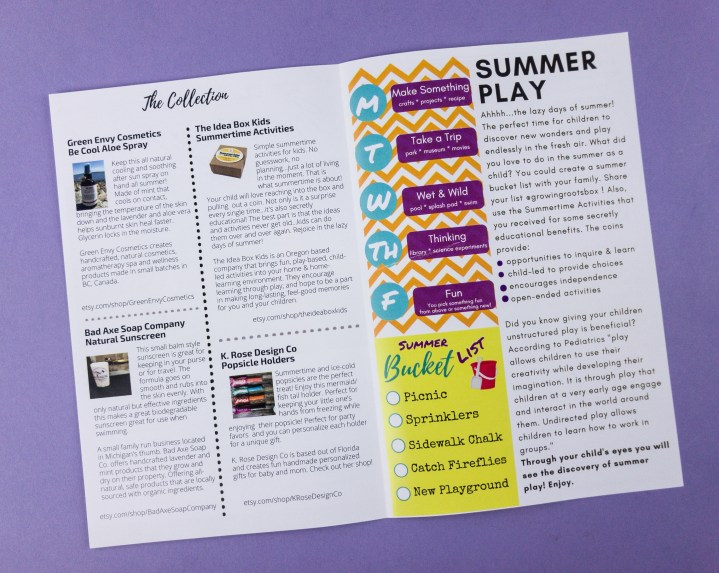 This page also gives you an overview of this month's collection.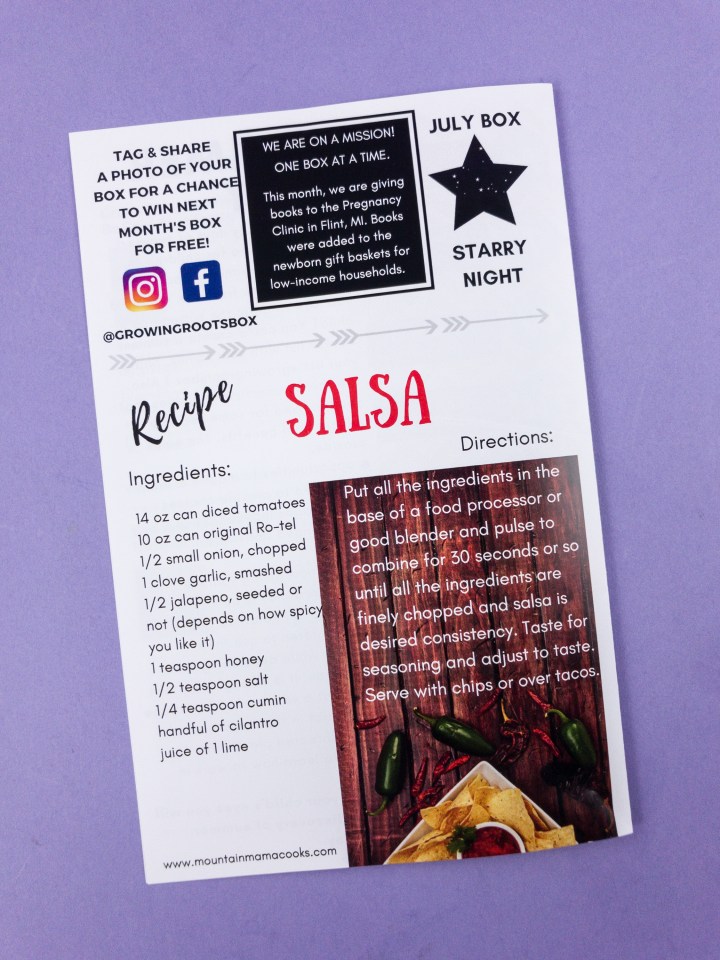 The last page gives you a preview of next month's theme – STARRY NIGHT!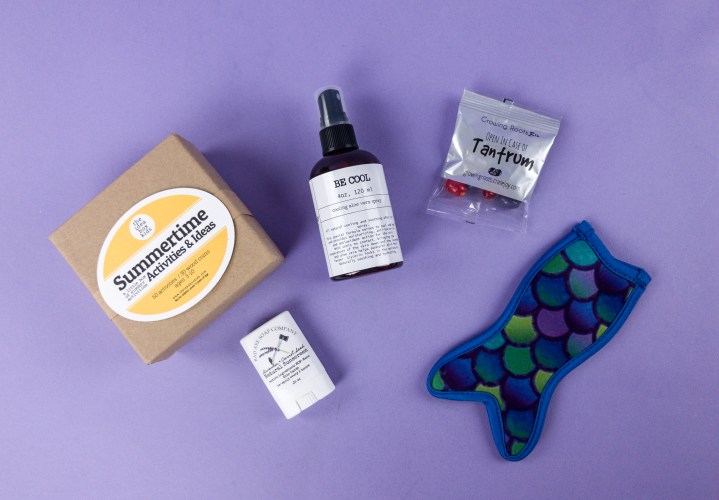 Everything in my box!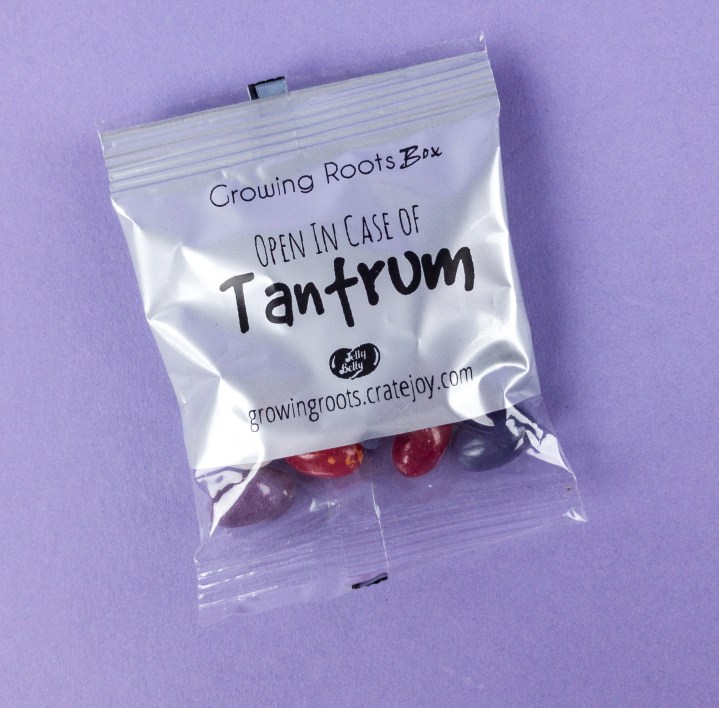 GrowingRoots Candies – A bag of jelly beans to be opened in case of tantrum. This is such a cute idea! The package does not indicate whether they should be administered to the child or to the parent!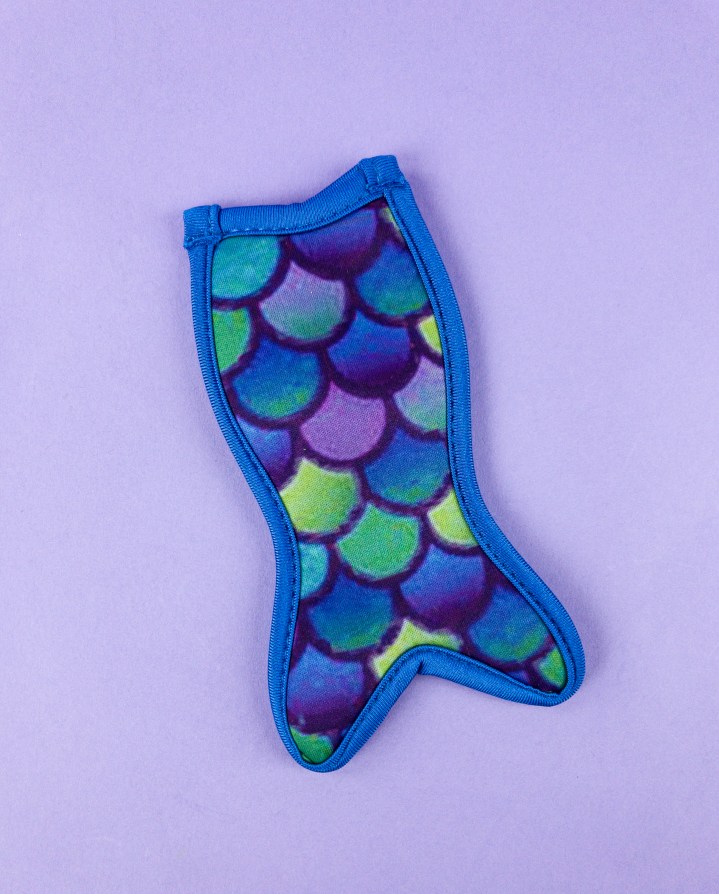 K. Rose Design Co. Popsicle Holders ($6) Kids will never have to suffer again from freezing hands when they devour their favorite popsicle, thanks to this holder made of neoprene and heat transfer vinyl. Plus points for the cute mermaid tail design!
BTW, this is for popsicles like Fla-Vor-Ice!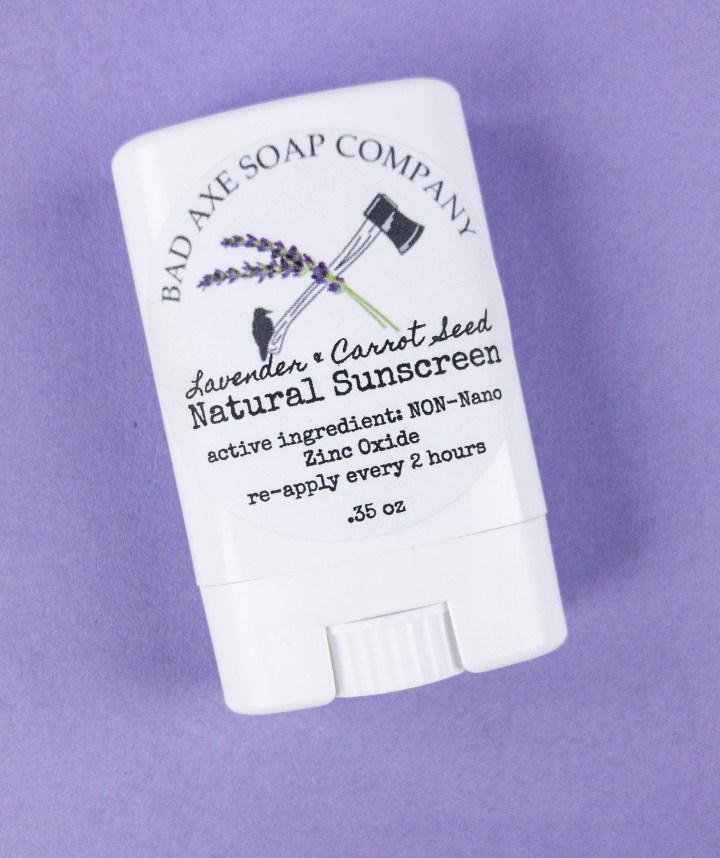 Bad Axe Soap Company Natural Sunscreen ($5.50) A balm style sunscreen made with carrot seed oil, coconut oil, bees wax, non nano zinc oxide, and lavender oil. 
Yup, it's a biodegradable sunscreen. It's so smooth and the scent from lavender is lovely too. The size makes it a perfect item for traveling this summer! We used it on the kids for field day at school and it protected them perfectly!
Green Envy Cosmetics Be Cool Aloe Spray ($15.38) Another summer must-have! This cooling spray is made with aloe vera, witch hazel, glycerin, lavender essential oil, and peppermint essential oil. Its gentle formula makes it ideal even for the kids.
Mint cools the skin immediately upon contact. Meanwhile, lavender and aloe vera promotes faster healing on sunburnt skin. Tip: Store it in the refrigerator for a maximum cooling effect! It feels soooo good!
The Idea Box Kids Summertime Activities ($19.99) A little box that will keep the kids busy during school break!
Ideal for kids ages 3 to 10, but adults are definitely welcome to join the fun too! The box has over 60 activities printed on 30 double-sided wood coins.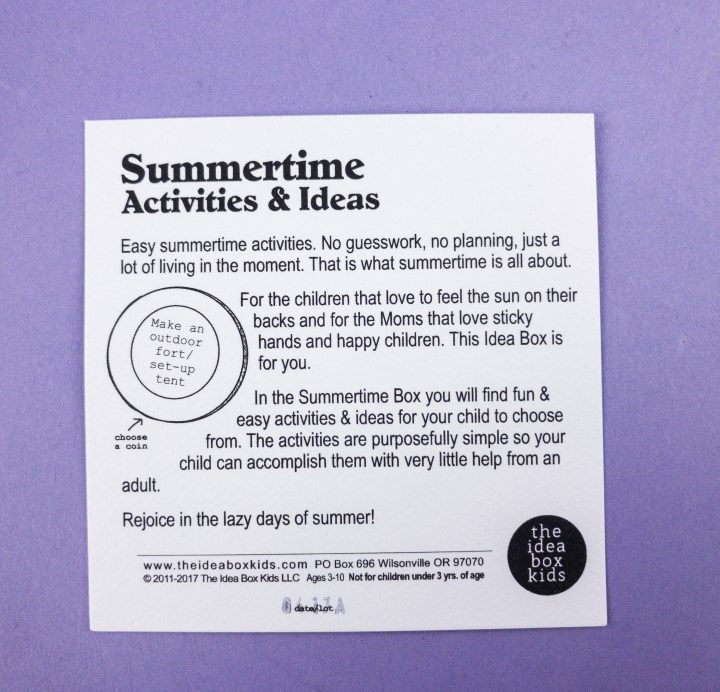 This is awesome!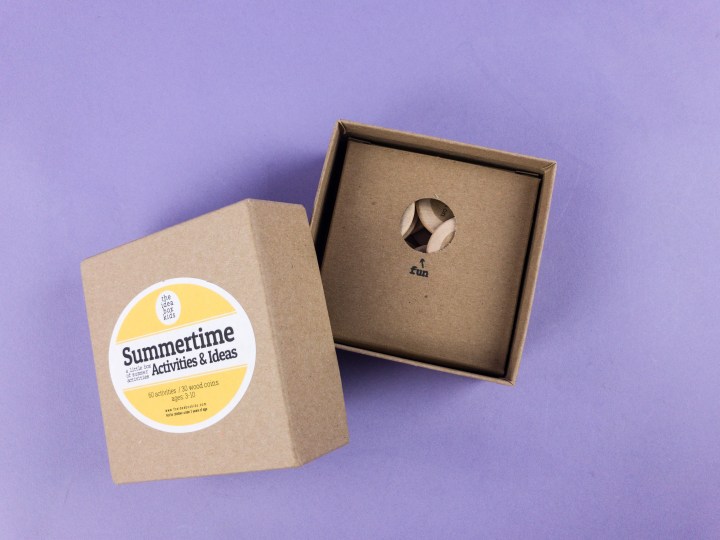 Everything's made from eco-friendly materials.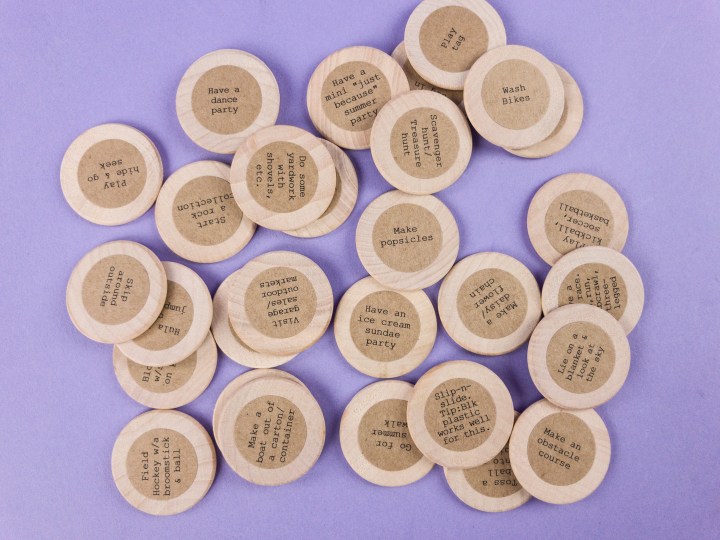 These are just some of the ideas and activities included in the box. It's surely going to be a fun summer for the little ones!
Parenting is not an easy task, but subscriptions like Growing Roots help in making it fun and exciting. We love this family-friendly box! It has a nice variety of items that would also make a nice gift for first-time parents! We especially love how this month encouraged family activities!