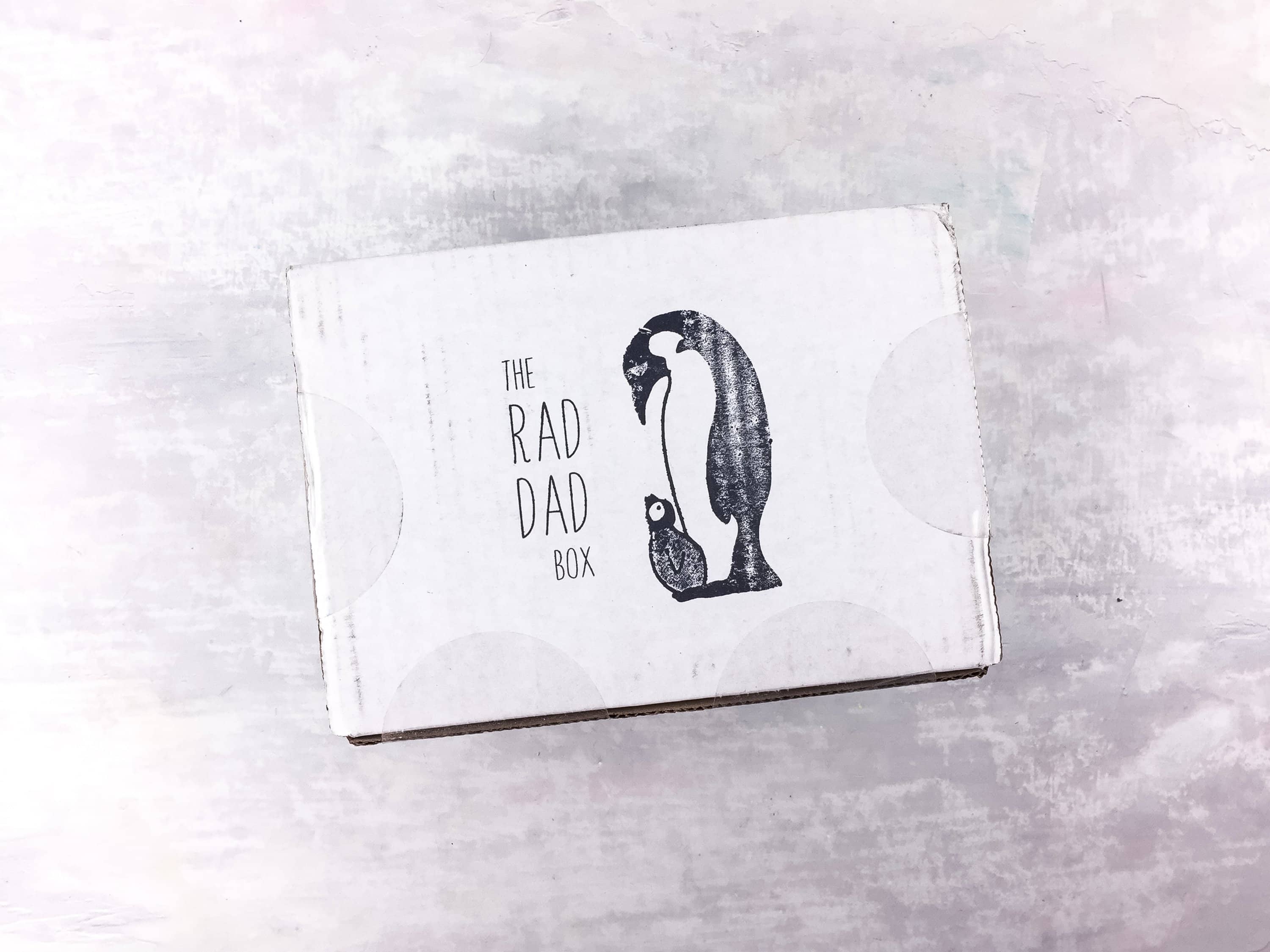 The Rad Dad Box delivers useful products to help fathers navigate through their daily dad life. Each box is only $20 per month, and contains variety of Dad Must-Haves like soaps, care kits, toys, apparel, and a lot more!
DEAL: Get 10% off our one-time gift boxes! Use coupon code HELLO.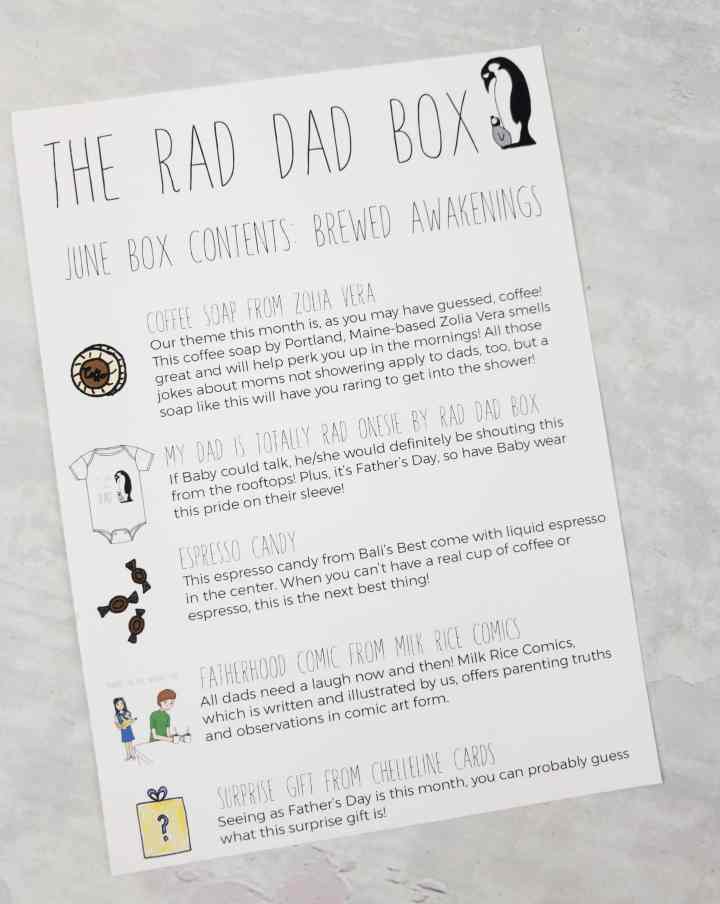 The theme for June is "Awakenings." Sleep deprivation and caffeine consumption seem to be frequent themes. The information card gives an overview of the dad products in this month's box.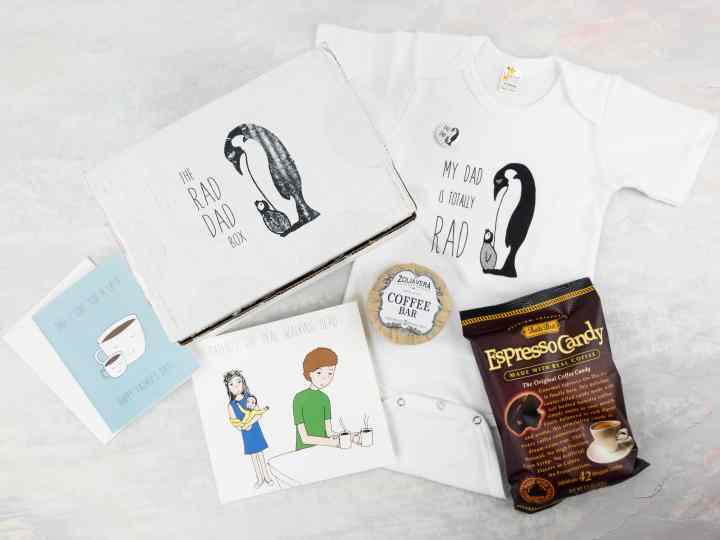 Everything in my box!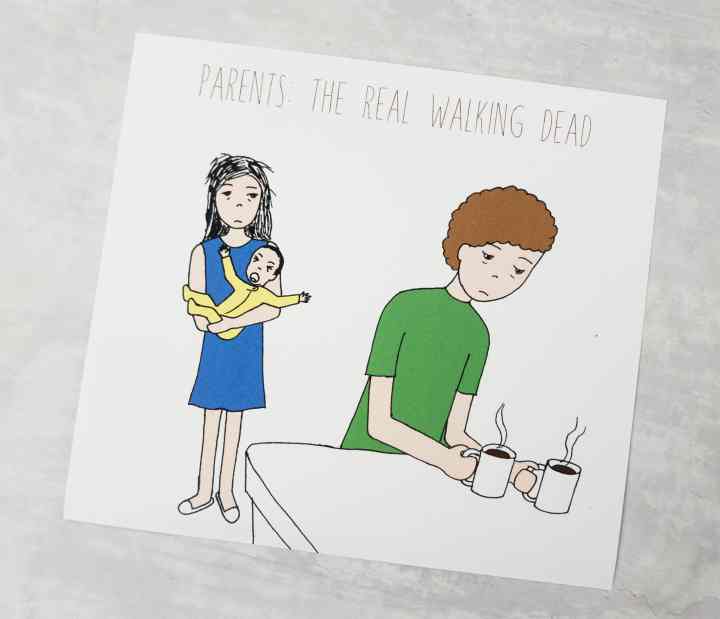 Milk Rice Comics Fatherhood Comic: This square comic make light of the zombie-like conditions endured by parents. It's not clear if dad is grabbing a mug for his wife or just double-fisting.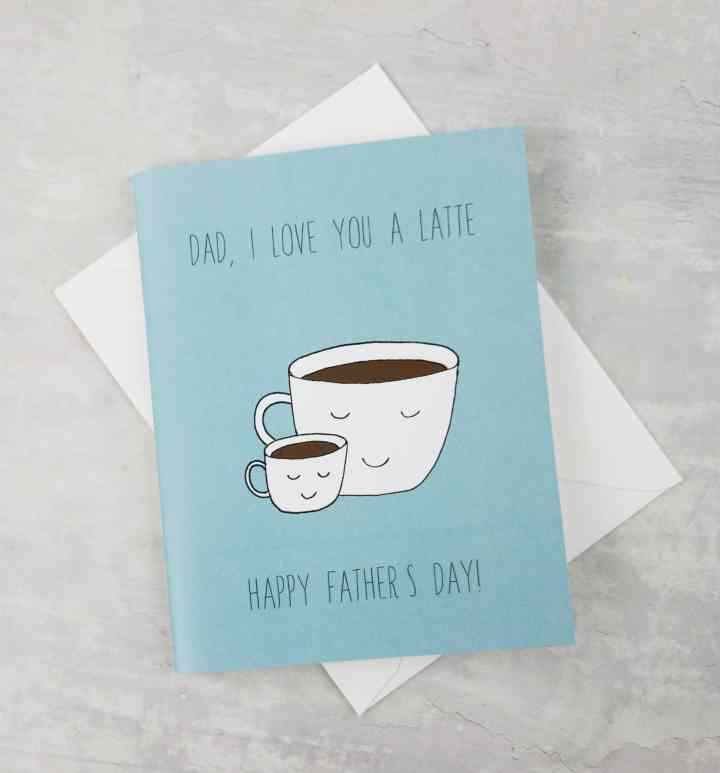 Chelleline Cards Father's Day Card ($6): In line with the theme of the box, the Father's Day card was coffee themed!
The handmade in the U.S.A. card has a blank interior.
Rad Dad Box "My Dad Is Totally Rad Onesie": An adorable outfit for tiny tikes. The graphic features the familiar Rad Dad Box logo penguins.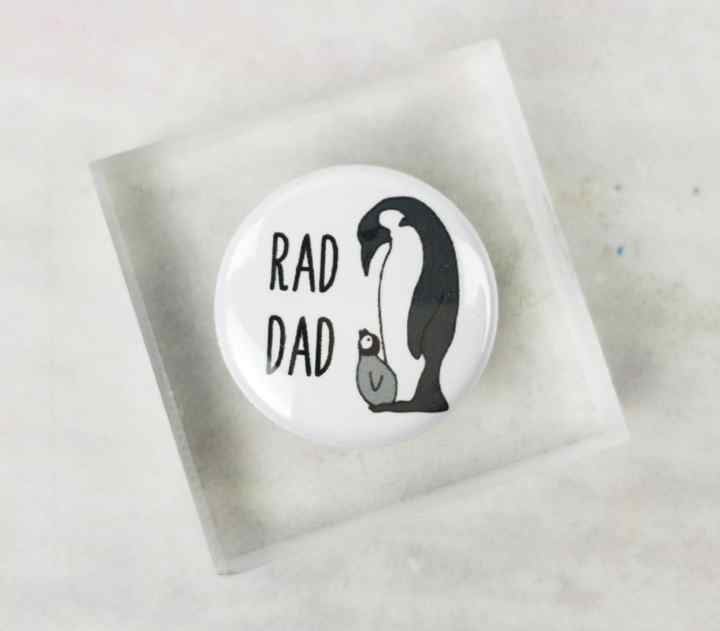 Rad Dad Button Pin: A tiny button to add to your dad flair.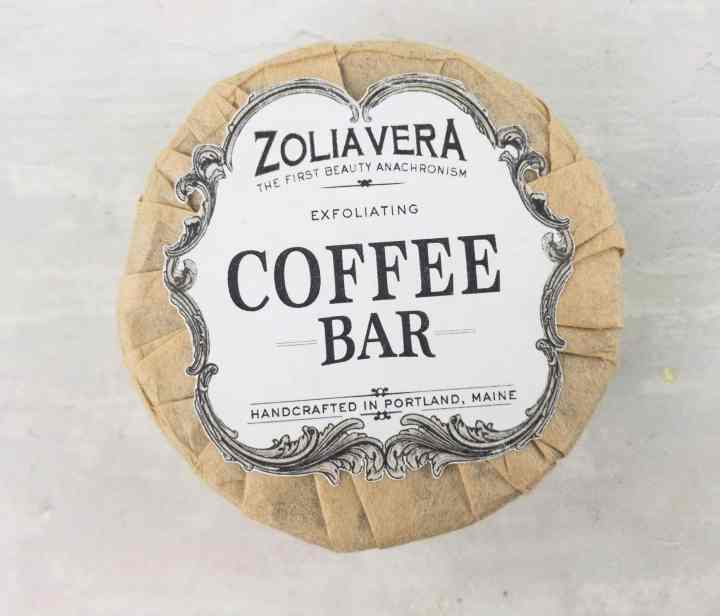 Zolia Vera Coffee Soap ($8): A handcrafted bar of exfoliating soap. It has an intense coffee aroma.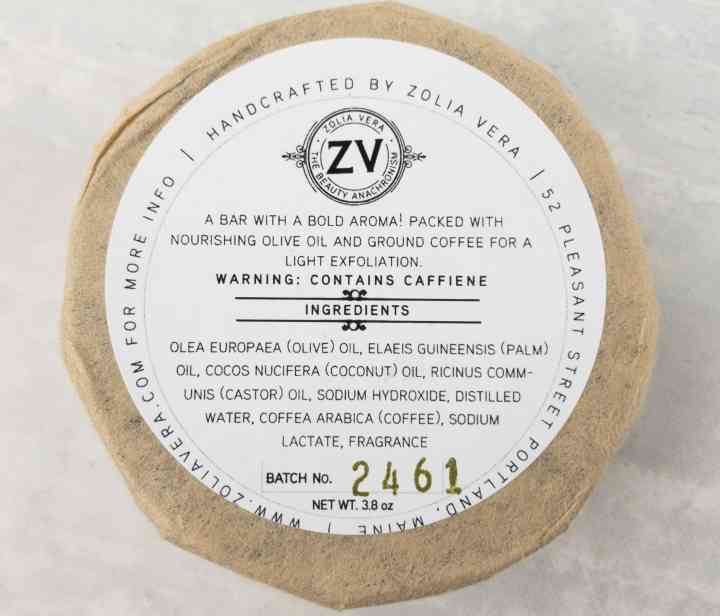 The grounds of coffee aid in exfoliation, while the caffeine increases circulation. The bar is made primarily from a mix of natural oils.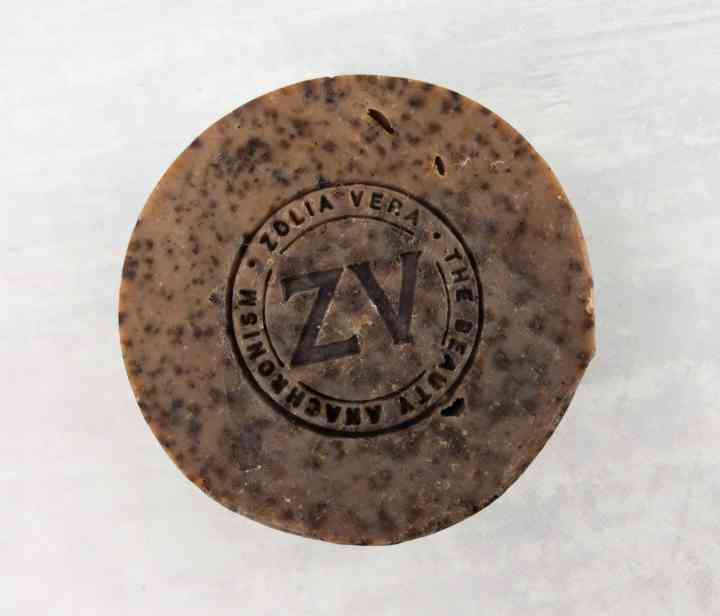 The large coffee grinds are quite visible.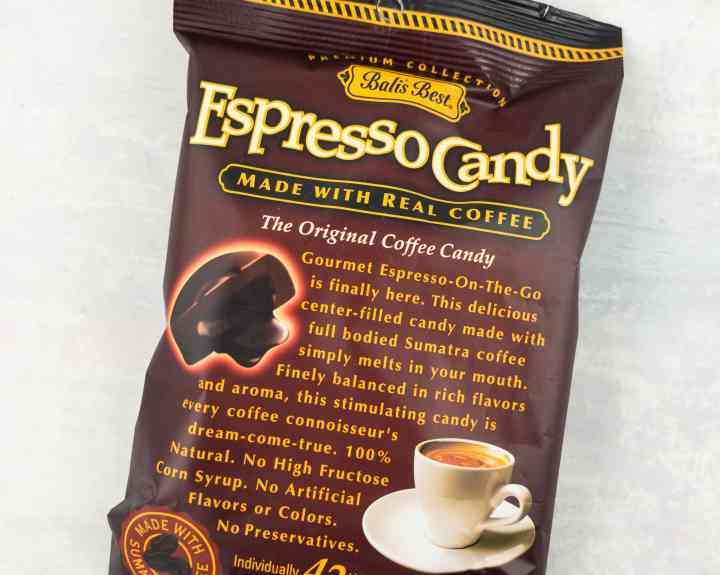 Bali's Best Espresso Candy ($1.82): This all-natural hard candy is made with real Sumatran coffee. It has a very nice coffee flavor – concentrated and pleasantly sweetened.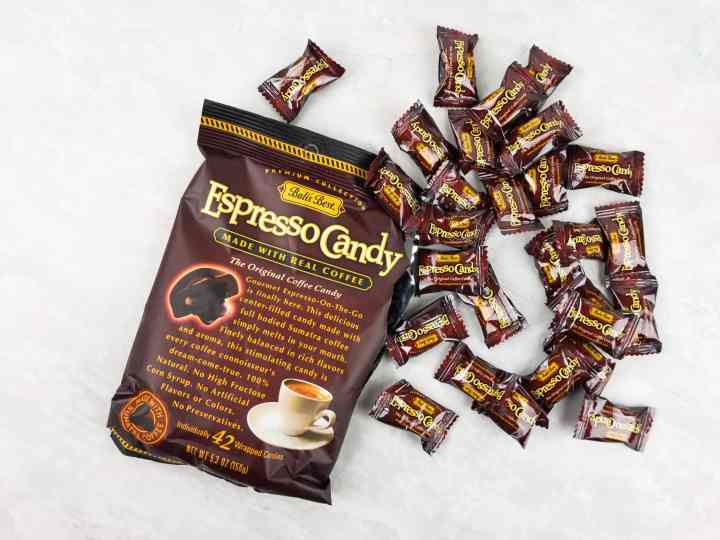 Each candy is individually wrapped.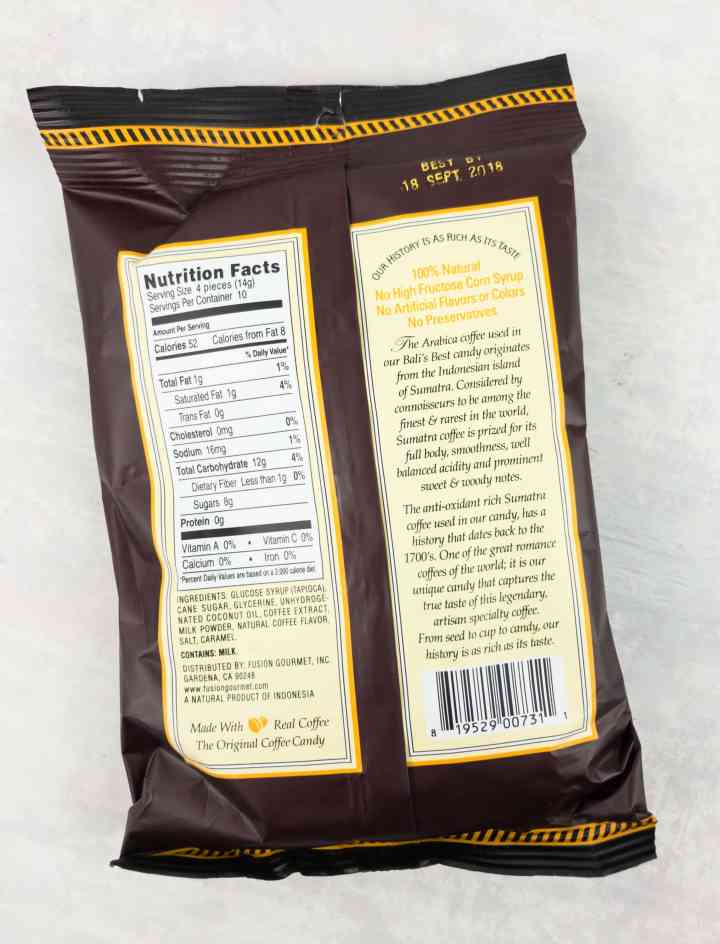 The candy contains no corn syrup or artificial flavors.
The Rad Dad Box is a fun collection of items celebrating Dadness. The focus seems to be on dads of newborns, particularly those who have an obsession with coffee. It is a lighthearted box that is sure to be appreciated by any new dad.
Visit The Rad Dad Box to subscribe or find out more!