Stitch Fix is a personal styling service. Your stylist will send you 5 pieces based on your profile for you to try on at home and hopefully fall in love with. There are no coupons for Stitch Fix but if you hit the jackpot and keep everything, you save 25% on your whole fix (read below for details).
Don't forget – Stitch Fix now has boxes for men, and size exchanges! Guys can now sign up for Stitch Fix, and handy size exchanges are available right from the app or website. Checkout will indicate what other sizes are available, and this is fabulous!
Your return mailer is tucked right into the box. The styling fee for each box is $20, and shipping is free both ways. I put my return items out with the rest of my outgoing mail – couldn't be easier.
Every box includes a set of styling cards with suggestions on how to wear the particular item. The styling cards have change a bit – before they showed a dressier and less dressy version, now they're featuring multiple sets of accessories to pair with the garment, or 2 entirely different looks.
I find the styling cards very helpful. I am not a naturally good-at-fashion person and these help a LOT. Even if I don't keep the pieces I use them as inspiration – like my own personal fashion editor!
Here's how Stitch Fix works: fill out your style profile! This includes style, budget, what you're looking for, and you can get as detailed as you want with the notes to your stylist. It really really does help to provide notes to what you're seeking, and a Pinterest board if you have one!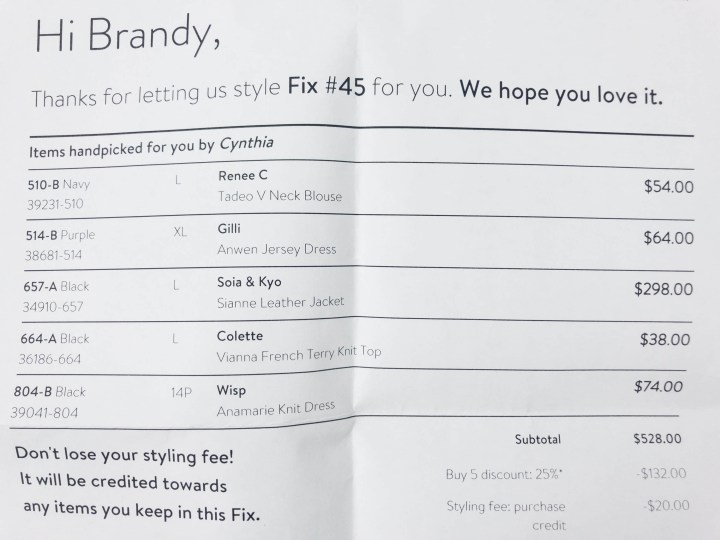 You will also receive a separate paper with a list of your items. You'll be charged a $20 styling fee and shipped five items to try on at home. If you keep anything your styling fee will be applied to your order, but if you don't, you will pay the $20 fee.
The styling fee is so worth it – I never go clothes shopping anymore. I just wait for my fix! If you keep everything you get a 25% discount, so it pays off to be specific in your style profile . You will check out and get charged through your Stitch Fix account. Return the pieces you don't want in the prepaid mailer (free shipping!).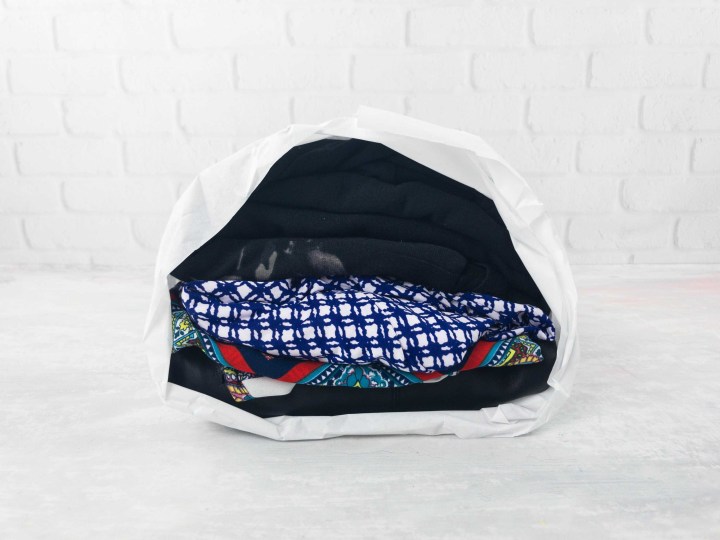 If I kept everything in the box, this fix would be $376 – about $75 per item (after the styling fee I already paid for).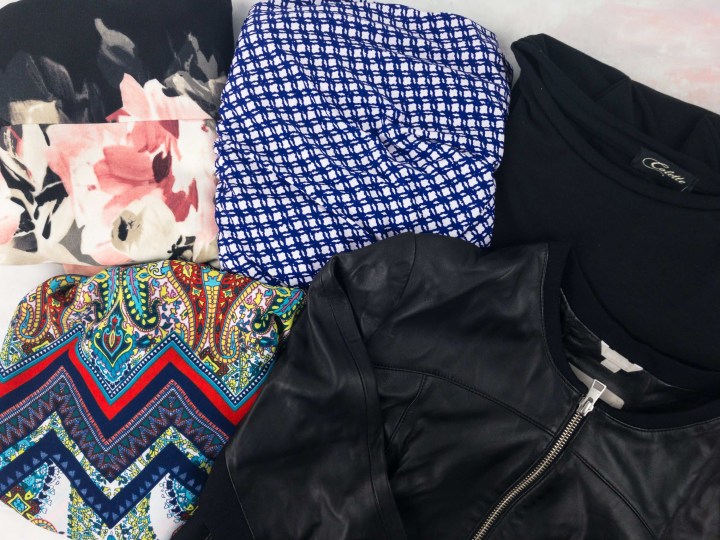 Everything in my April fix.
Soia & Kyo Sianne Leather Jacket ($298) Oooh, this piece is SO tempting with the giant discount! The leather is buttery and it fits like a glove, plus it has some really chic features, like the collarless design and snaps on the side pockets.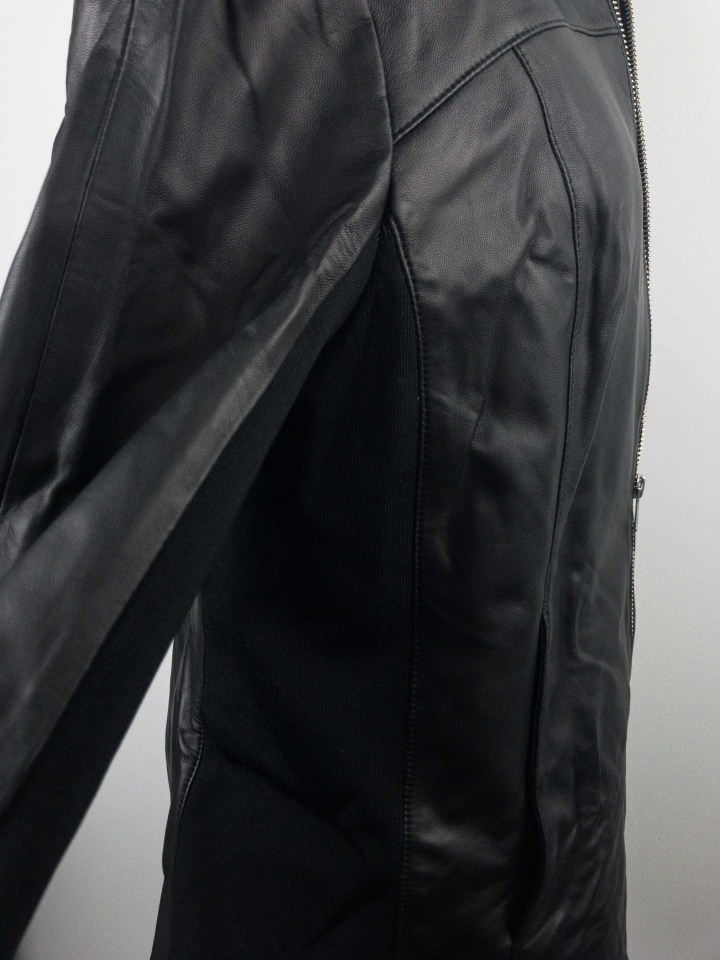 It has stretchy fabric on the sides and under the arms to remove the bulk of a typical leather jacket.
Plus, it's tailored! This piece is so cute. I've been hanging onto this fix mulling it over – I just might take the plunge!
It also has a nice watercolor grey floral lining. So thoughtful of my stylist to remember the cooler weather where I live (and the fact that I buy nearly every over-layer they send me!).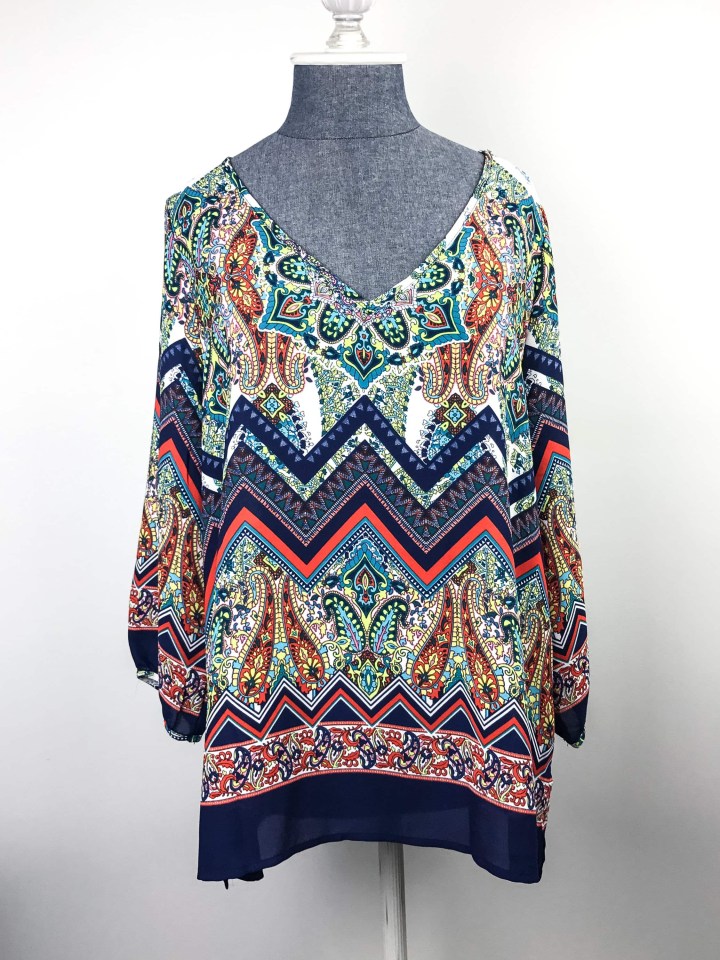 Renee C Tadeo V Neck Blouse ($54)  This fun bit of boho frippery is totally different, but I like it too! It has a deep v-neck and the sleeves are around 3/4 length.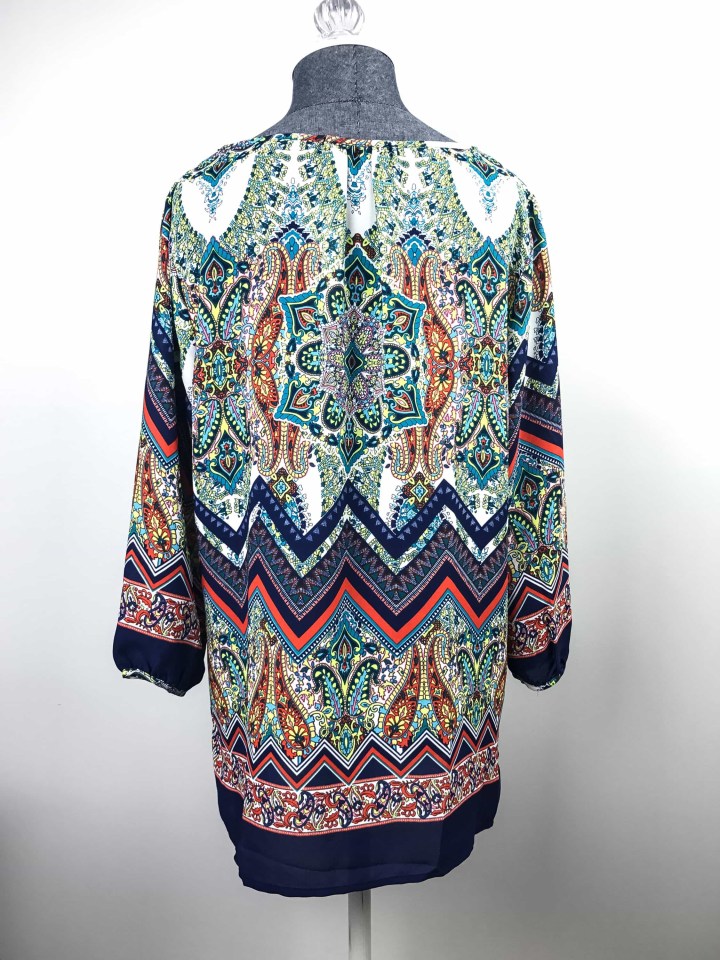 This is just a great fun design, and for me, it's not over the top.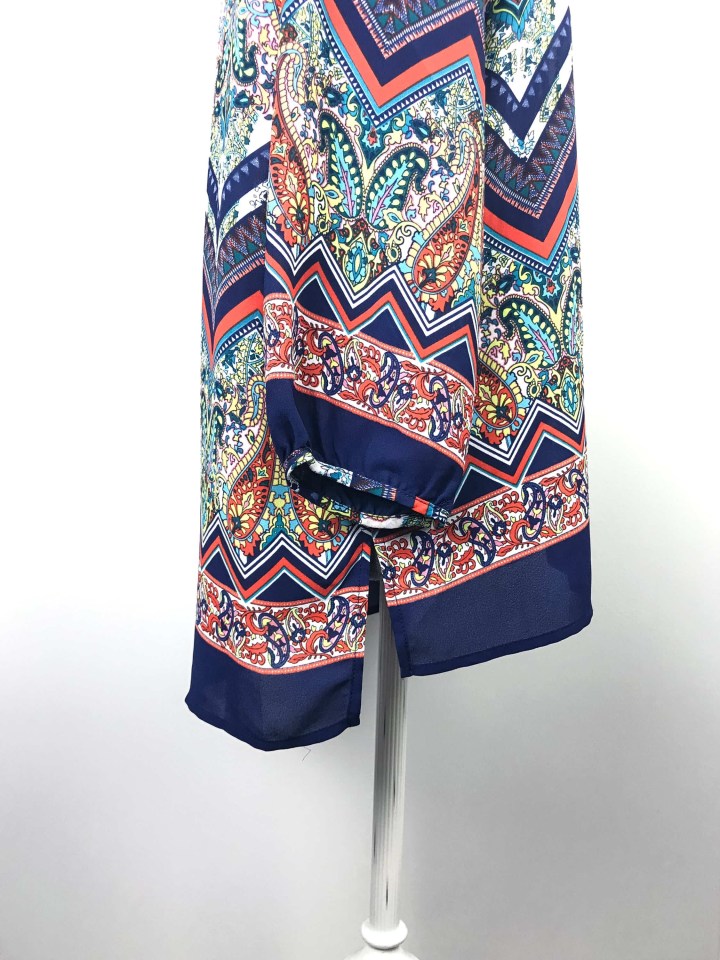 It would be great paired with white jeggings.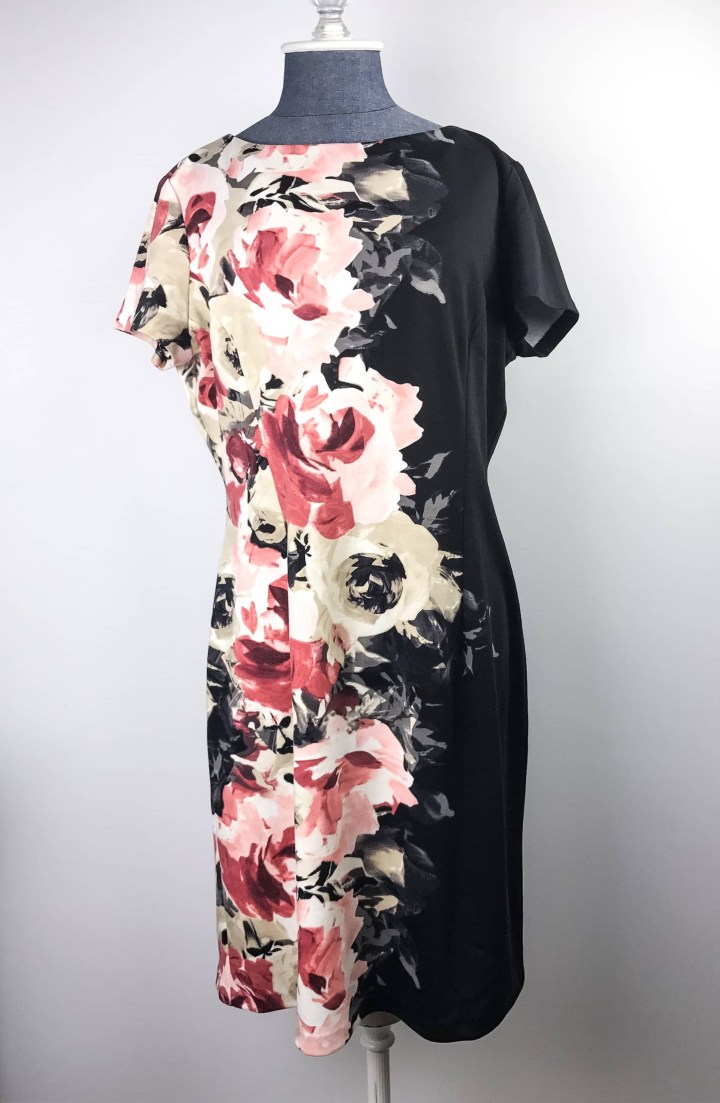 Wisp Anamarie Knit Dress ($74) This stretchy knit dress also has a fun modern floral – on the outside! This is a great way to bring floral spring trends into my I-wear-black world. My stylist ROCKS this month!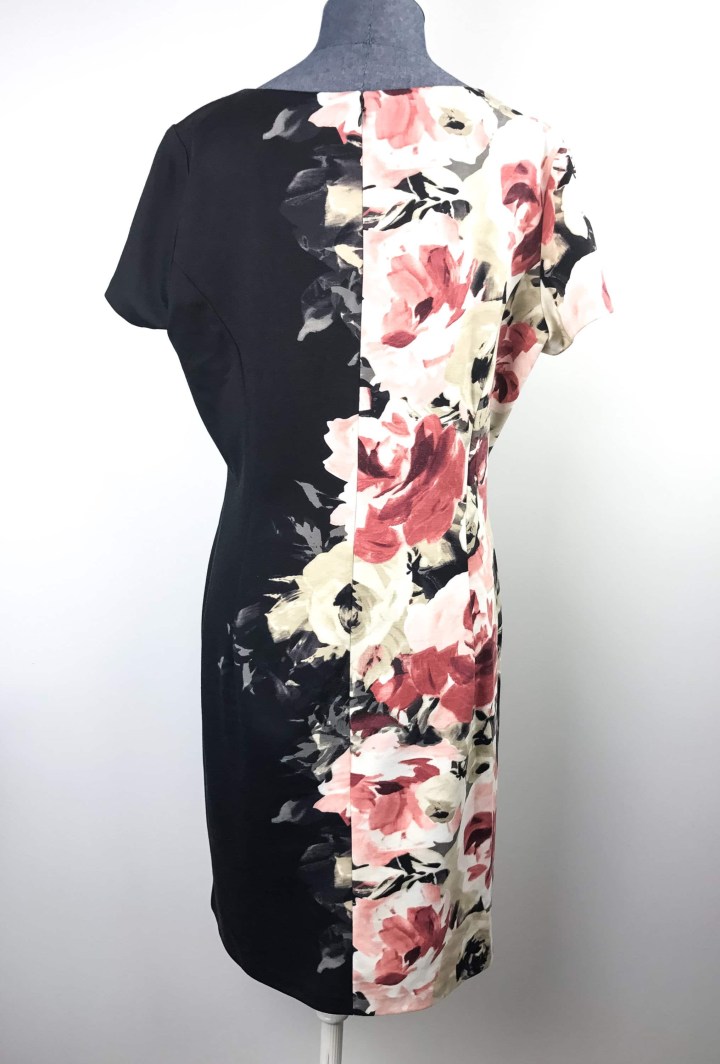 The fit is great and it has a back zip. Mother's Day brunch anyone?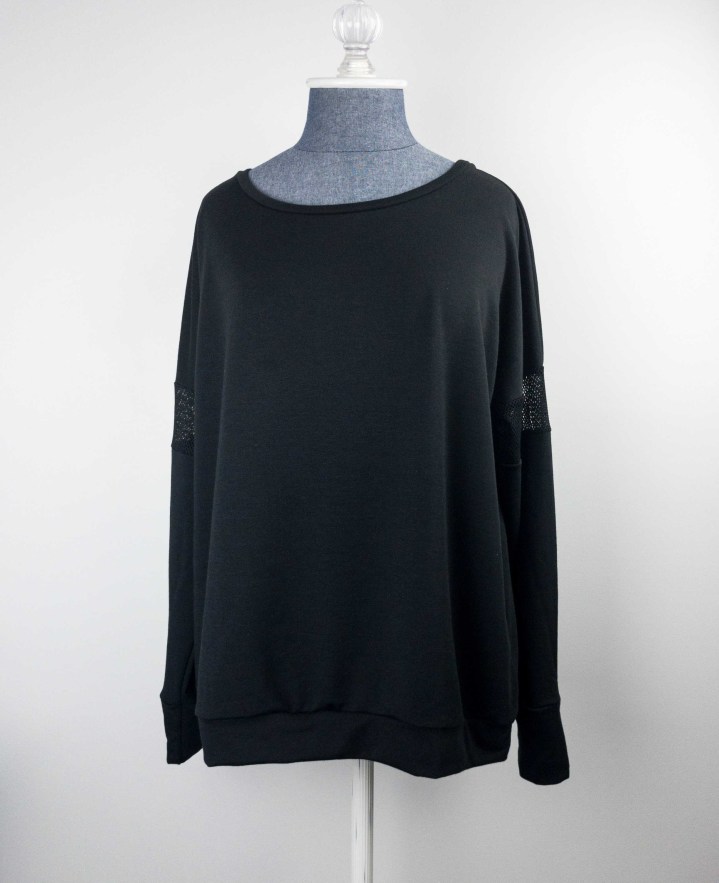 Colette Vianna French Terry Knit Top ($38) I loved that my stylist kept it real with this black jumper.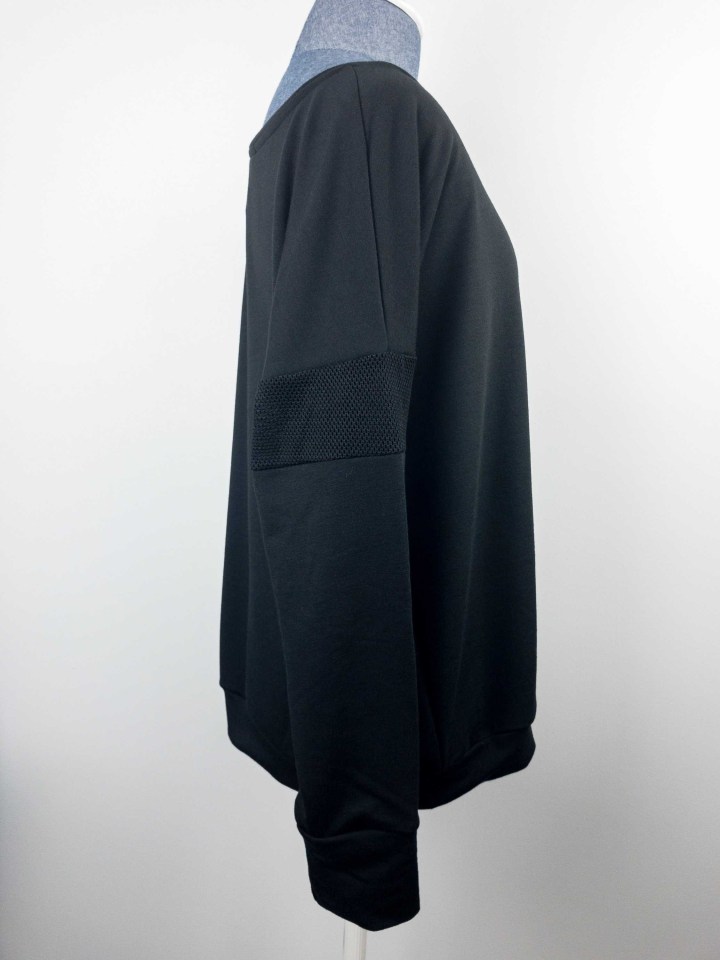 It's just your average super-duper-soft long-sleeved sweatshirt (sort of, the material is much nicer) with a mesh cut-out on the arms. I thought it would look weird, but I love it.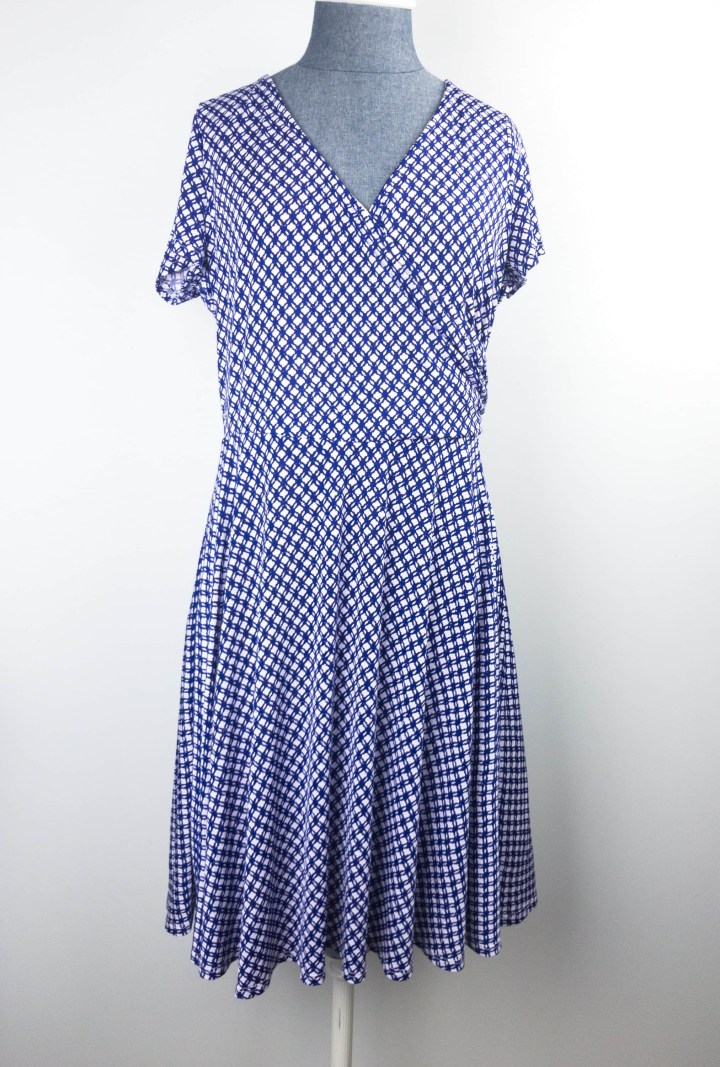 Gilli Anwen Jersey Dress ($64) This dress features bright violet lattice designs on a soft lilac background, and is perhaps the best fitted wrap dress I've ever worn. It doesn't gap and show my bra!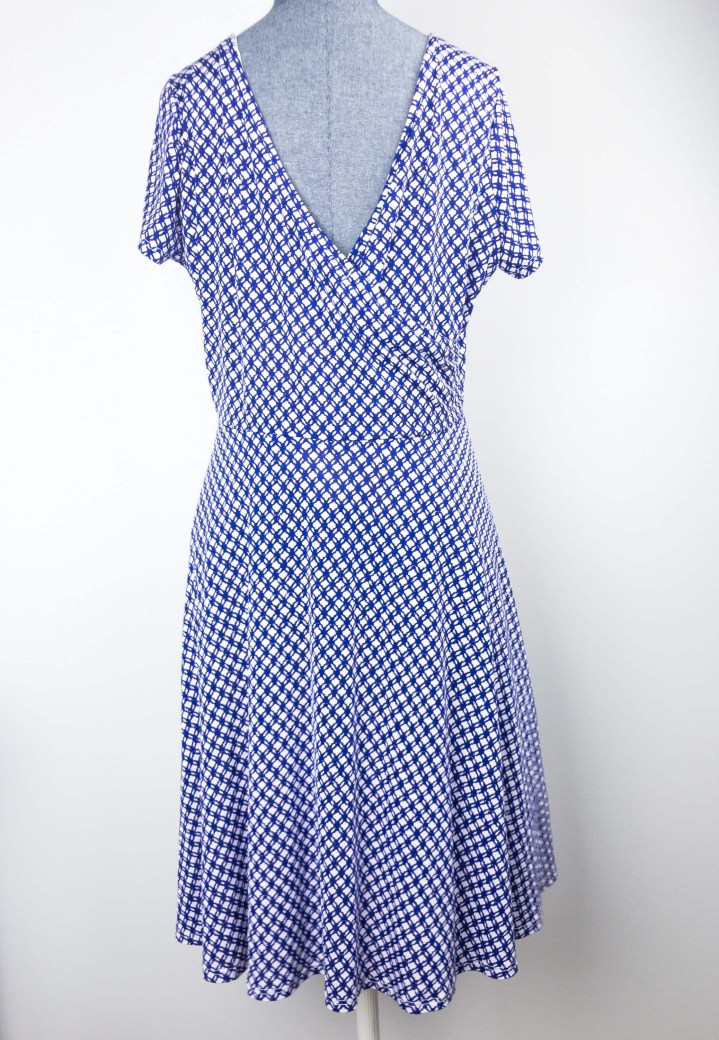 The back is basically the same as the front, and it's fully lined, so everything is perfectly smoothed out.
I was totally wowed by the options my stylist sent me this month! I think they really selected pieces that go with my style. Because I receive my box so frequently I typically select only 1-2 items even if I love more, because I try to be reasonable, but I'm seriously considering keeping this entire box – it was all completely fabulous. Someone was definitely paying attention. As for the service itself, I really cannot live without it at this point, I wouldn't have anything to wear!
What did you get in your Stitch Fix this past month??