Oui Please is a French luxury subscription – every parcel contains an assortment of full-size jewelry, accessory, beauty, fashion, and other products from France.
The Oui Please box is gorgeous and high quality – as in the box itself. I took a break from this subscription, but I decided to start it back up with a good coupon. In my opinion, the values of the boxes have been much more even than in the past, which was my primary complaint (besides overvaluing the items). Also, I really missed these beautiful storage boxes!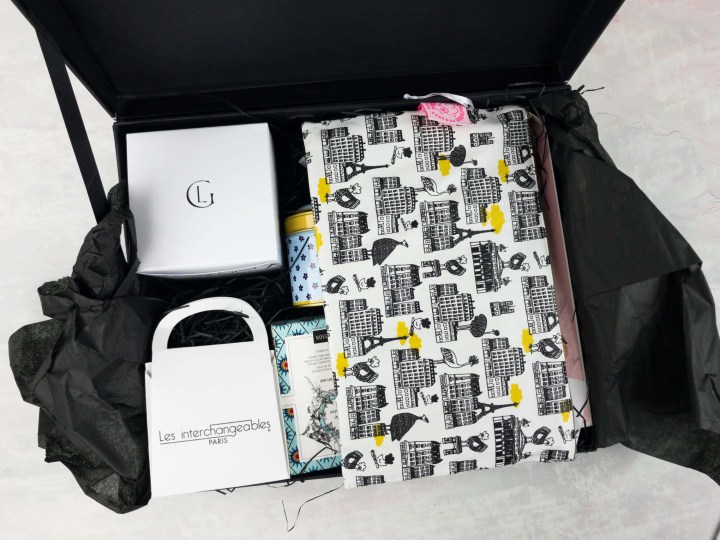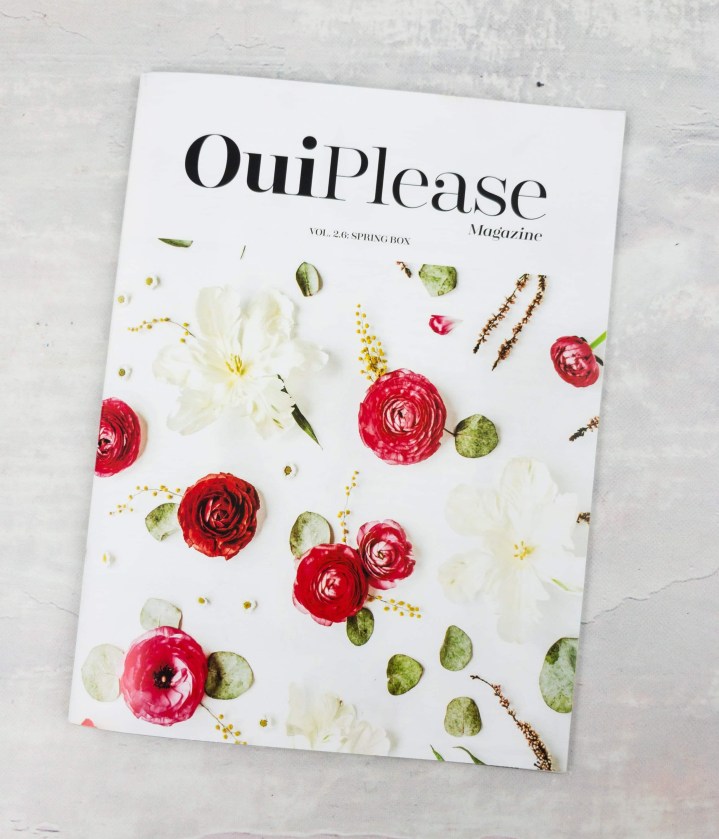 Each box comes with a mini-mag. This mag is Vol 2.6 – "Spring Box."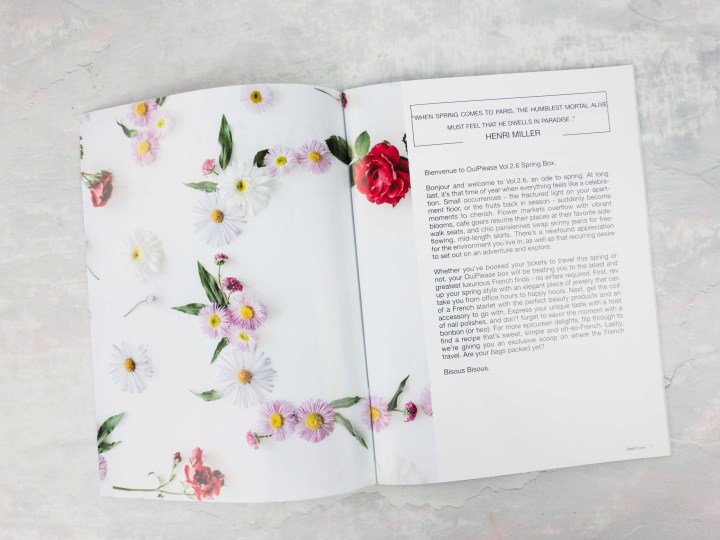 There's a welcome letter from the curator!
The mini mag details each and every possible variation of every item in the box. Subscribers don't all receive the same box so values vary accordingly.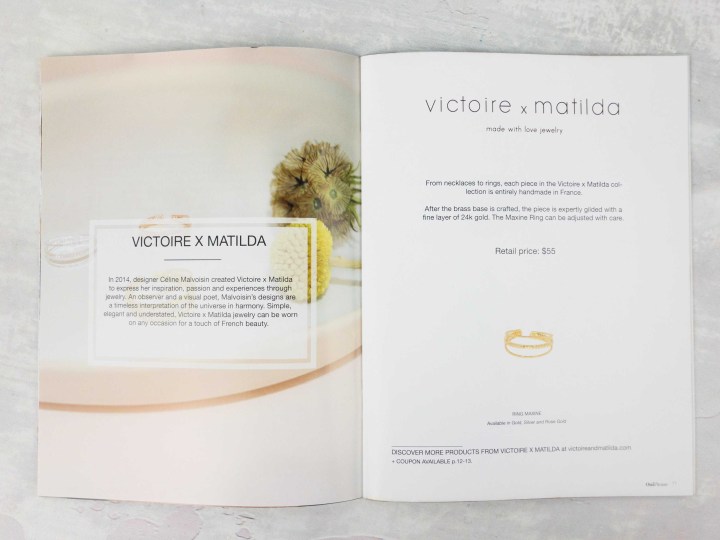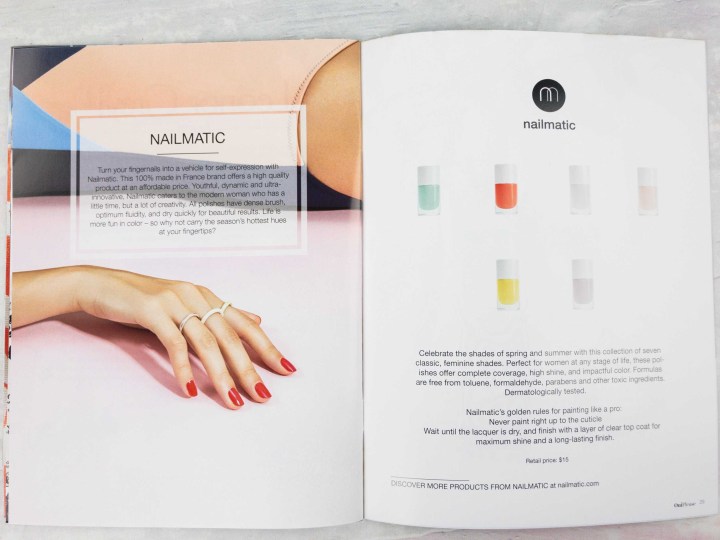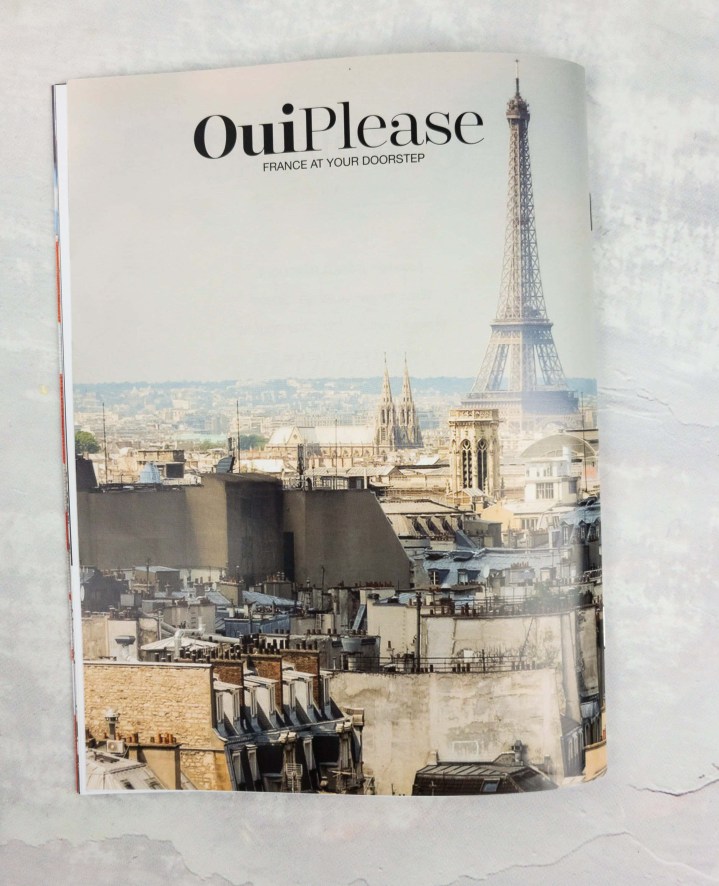 This box has a very uneven shipping schedule. I think it was supposed to ship in April, but slipped to May. I think the last box I received was January, although it's supposed to be bi-monthly.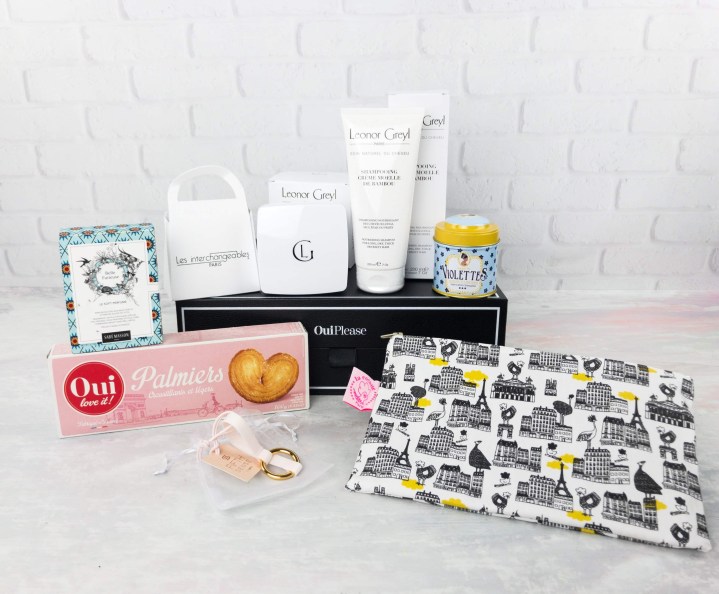 Everything in my Volume 2.6 box!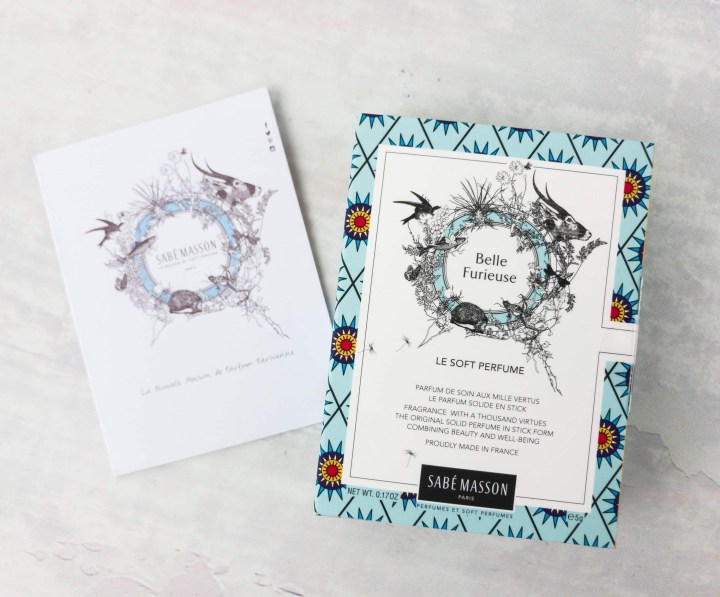 Sabe Masson Paris Belle Furieuse ($35)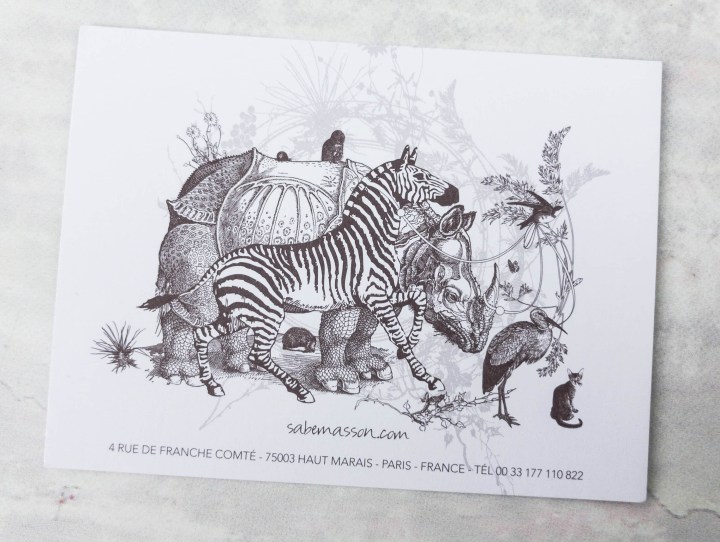 This item came with a little postcard with an excellent vintage colonial design.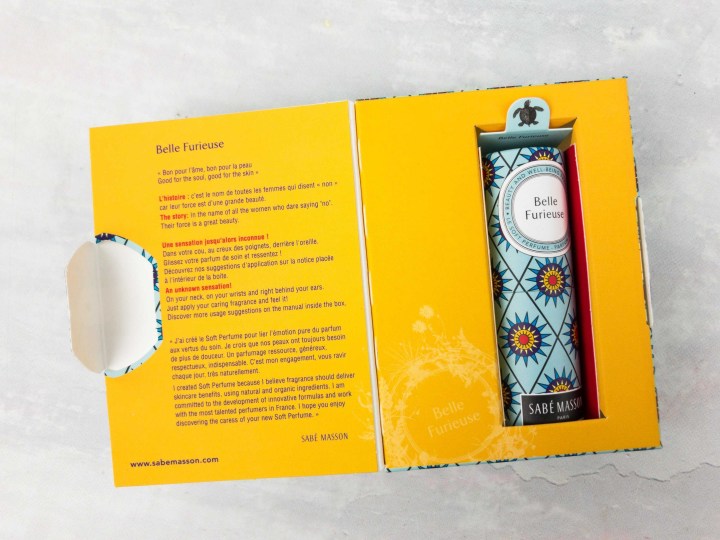 The box was too precious. You lift on the tiny turtle to release the perfume.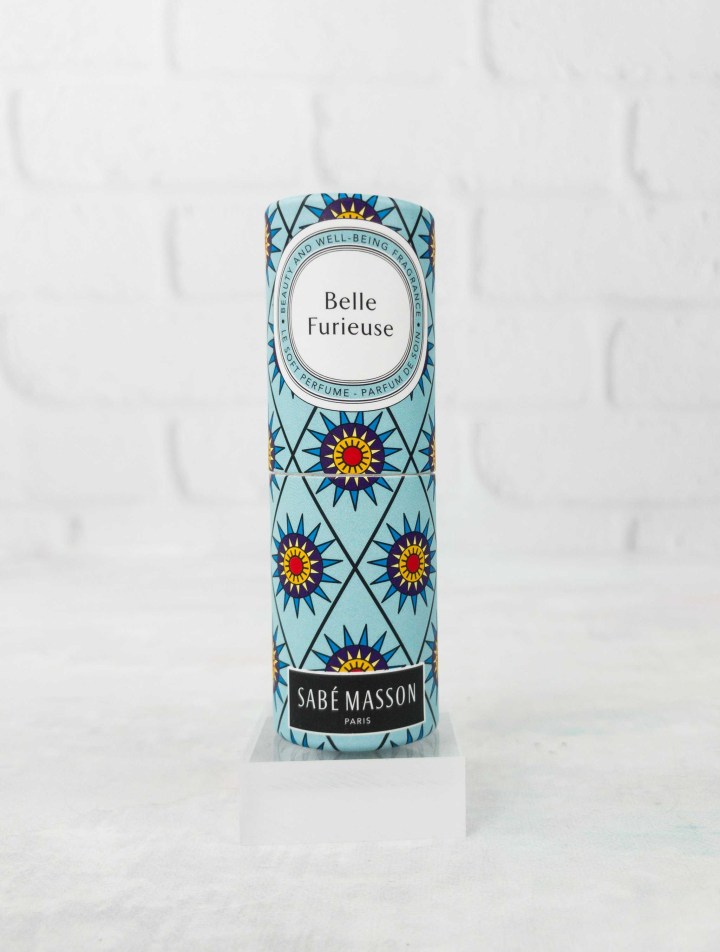 My husband said this scent is perfect for me. I choose to translate it as Nasty Woman.
The top notes for this solid perfume are lemon, mint and basil; middle notes are palisander rosewood, petitgrain and mate; base notes are cypress, pine tree, incense and leather. (Fragrantica)
I love solid perfume and this is fresh and visceral, so I am happy- plus the packaging is top notch.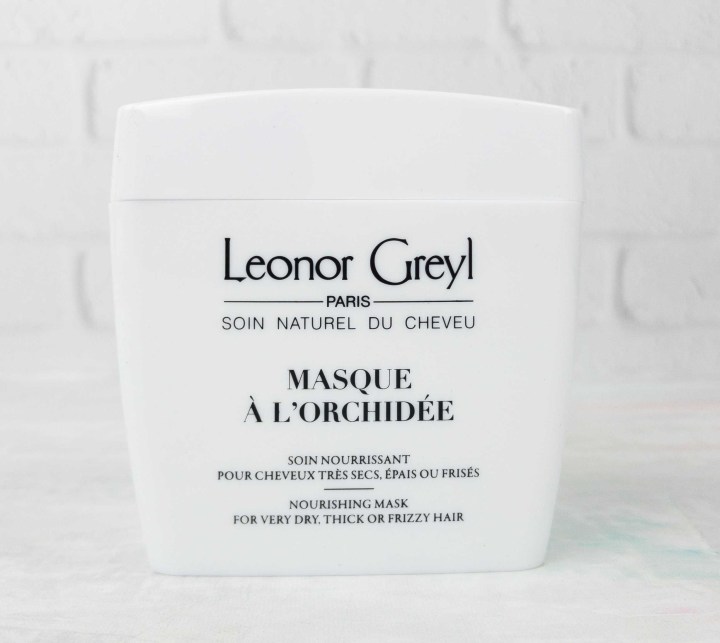 Leonor Greyl Mask A L'Orchidee ($65)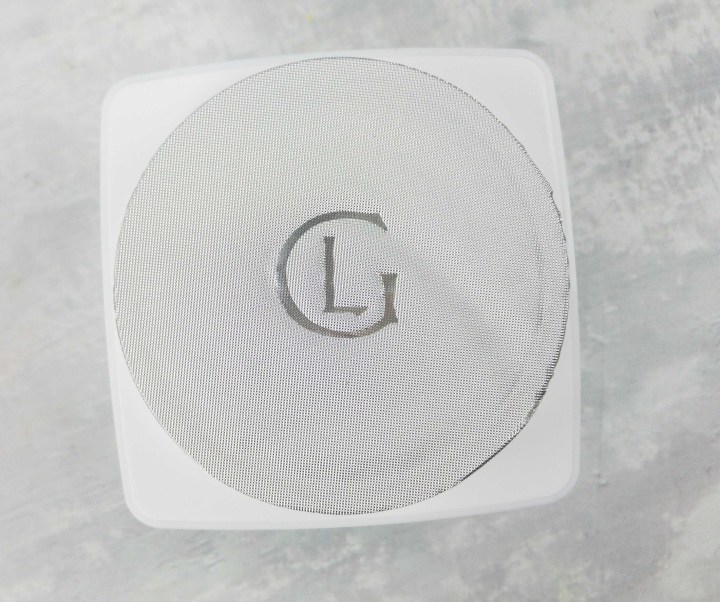 This mask is designed for very dry, thick, or frizzy hair.
It would probably take several years for me to use this mask wth my fine, thin hair. I can use items like this, but only sparingly.  This deep hydrating mask uses silk proteins and plant ceramides to smoothe, detangle, and protect hair. It has a bit of a funny smell that's not orchid. But it works great especially if you have very dry hair.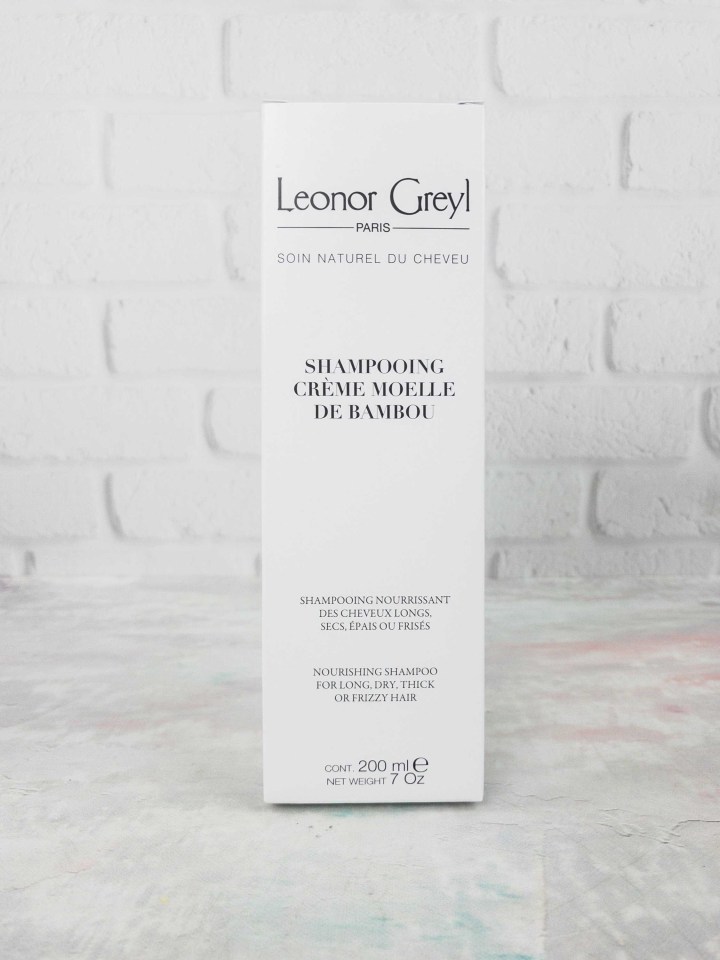 Leonor Greyl Shampoo Creme De Bamboo ($55)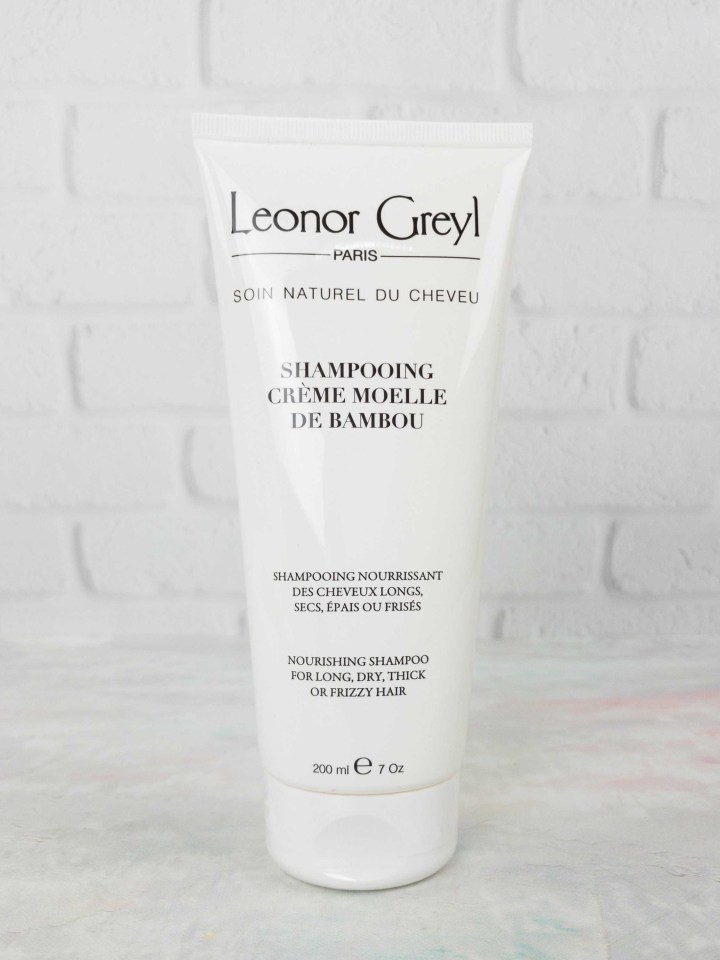 Another product for long, dry, thick, or frizzy hair. Mine is fine and chin length, so another miss. This shampoo is perfect if you have dry, frizzy hair.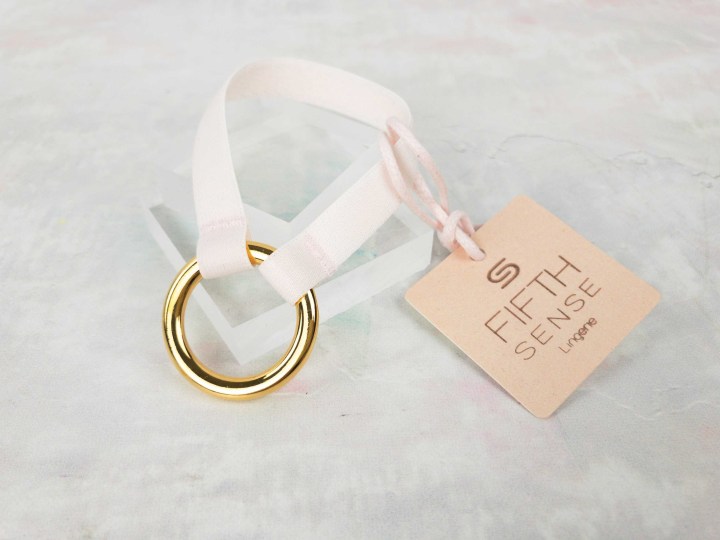 Fifth Sense Lingerie Bracelet ($40) Well, this is new to me. This bracelet is made out of a bra strap and gold ring. I can safely say that I've never seen anything like it.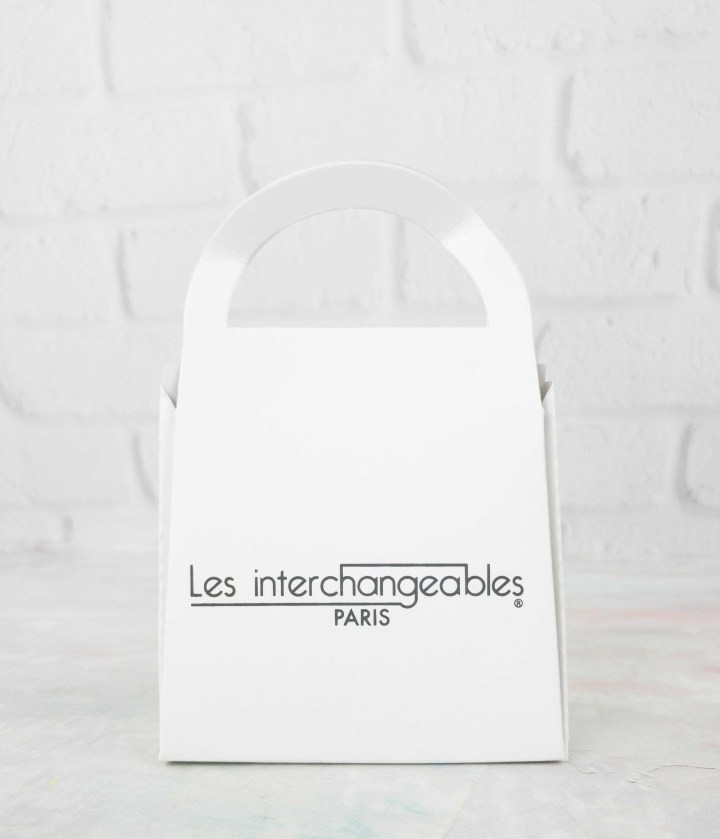 Les interchangeables Black Swarovski Bracelet ($60)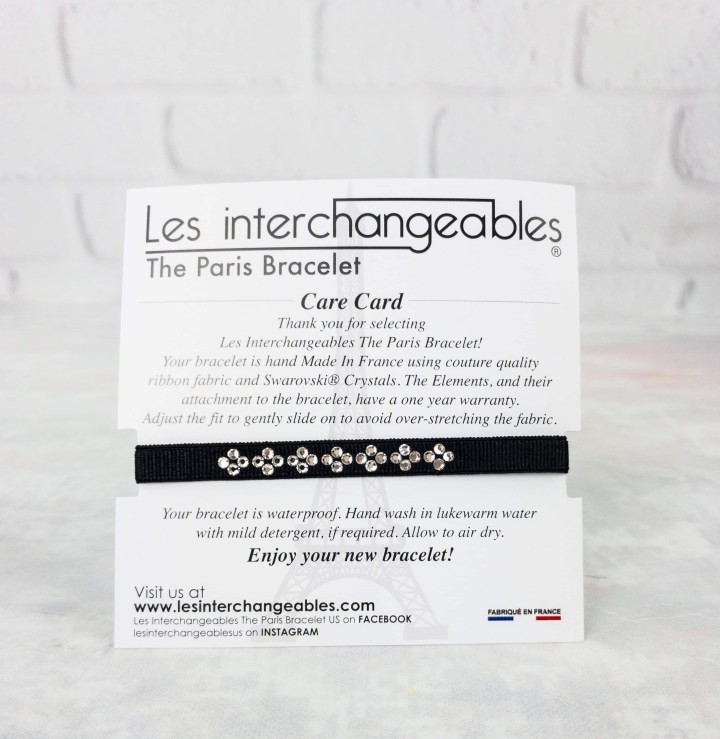 This bracelet is a bit similar to the first – it's stretchy.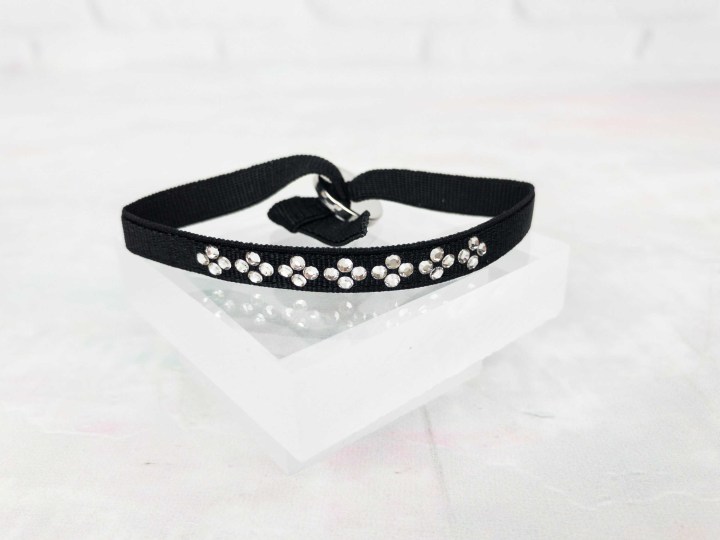 Swarovski crystals stud the bracelet, providing some bling!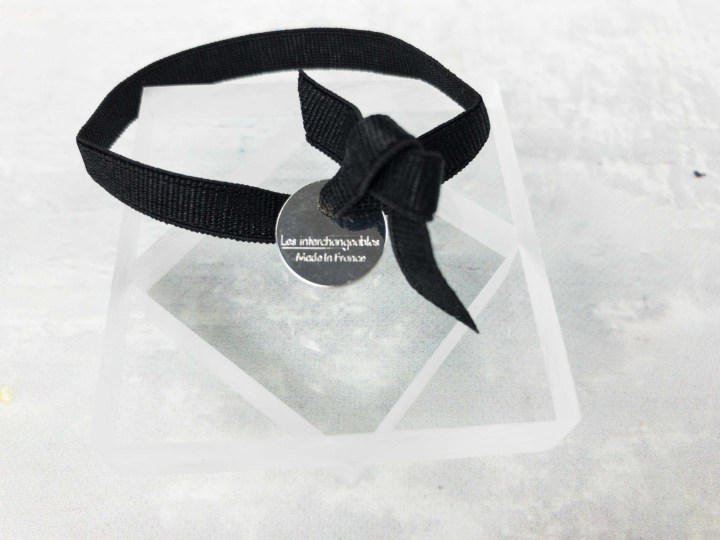 This is more my style than the blush tones of the lingerie bracelet.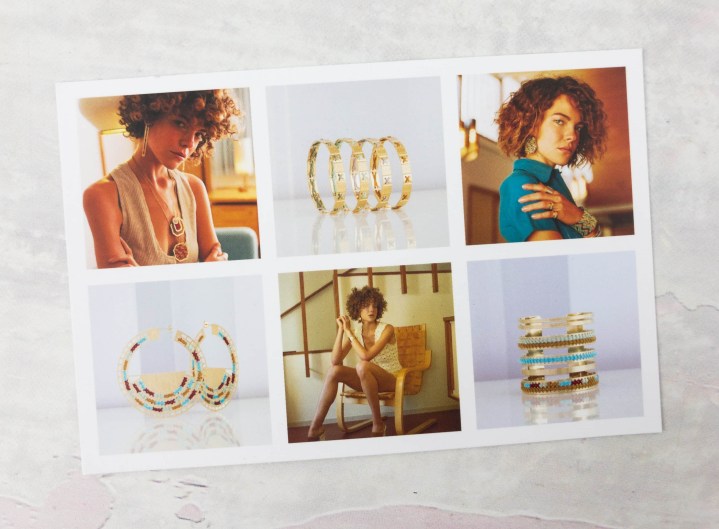 Camille Enrico Discount Card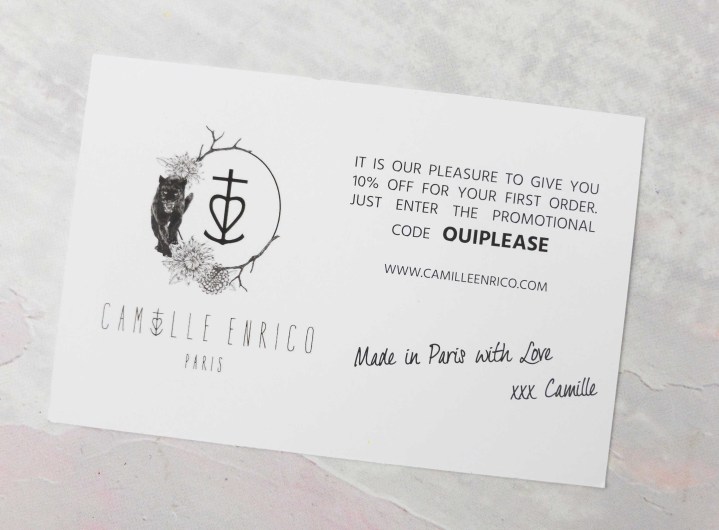 This wasn't connected to an item but there is a 10% off code for French Jewelry designer Camille Enrico. Pretty but Pricey! I'm jealous if you received this brand in your box.
Be sure to check out the French jewelry subscription box Emma & Chloé!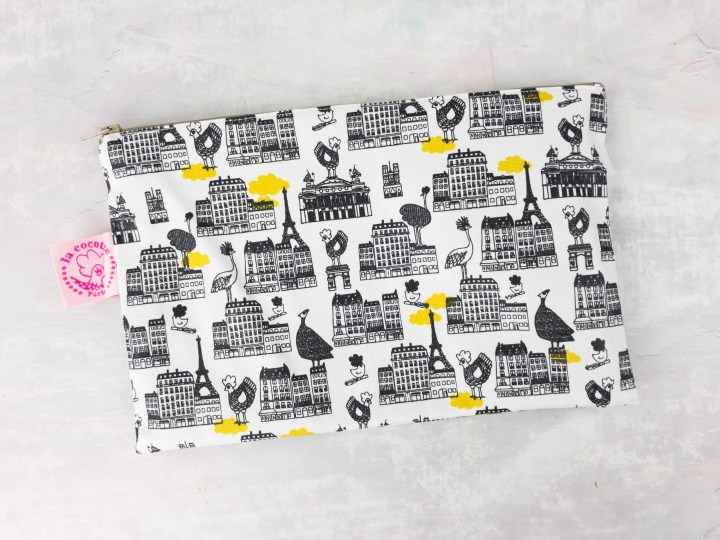 La Cocotte All Over Paris ($45) This pouch is from the same brand as the mug in the previous box! The outside is a coated fabric with little bird and scenes of Paris, illustrated in the La Cocotte style.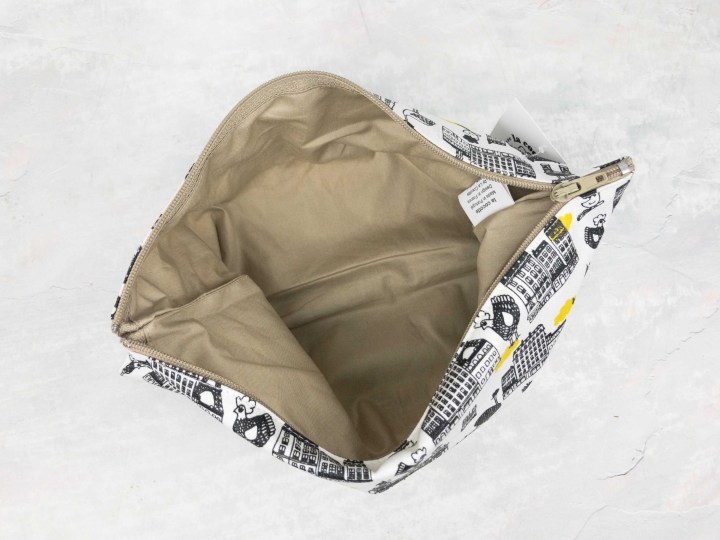 It has a lined interior and is nice and sturdy. I love a good pouch!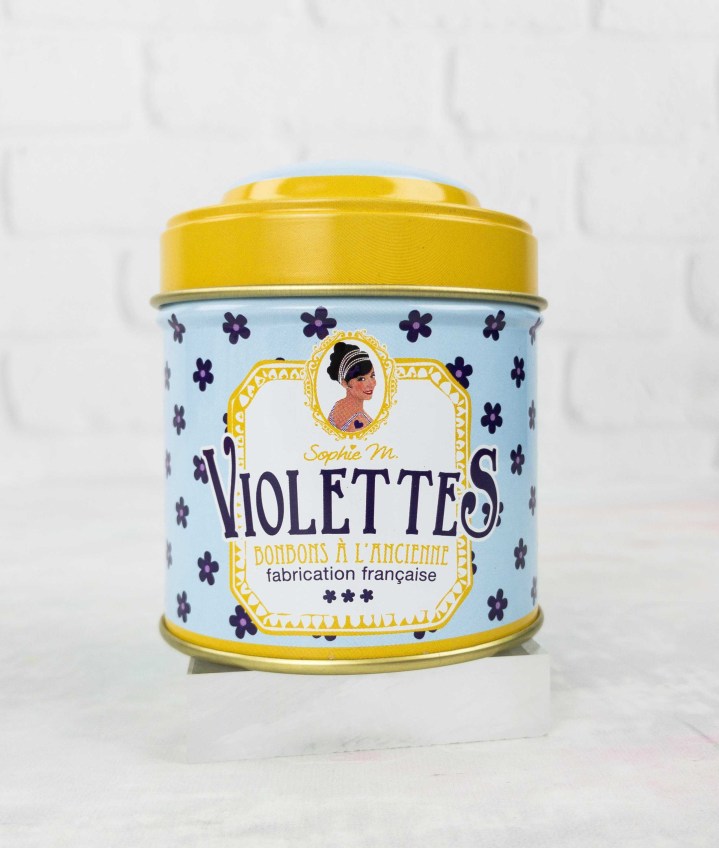 Sophie M. Vintage French Candy Box ($15)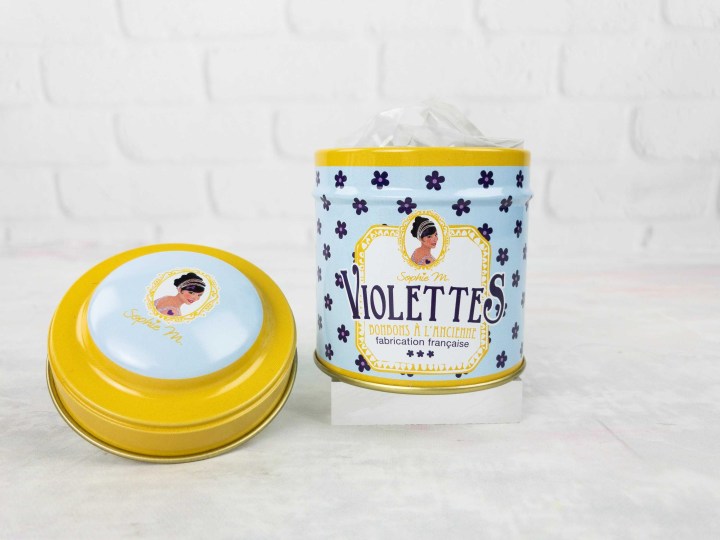 Made in France, these come in a pretty tin! I am definitely keeping it on my vanity.
Such pretty vintage style candies – these are flavored with violets!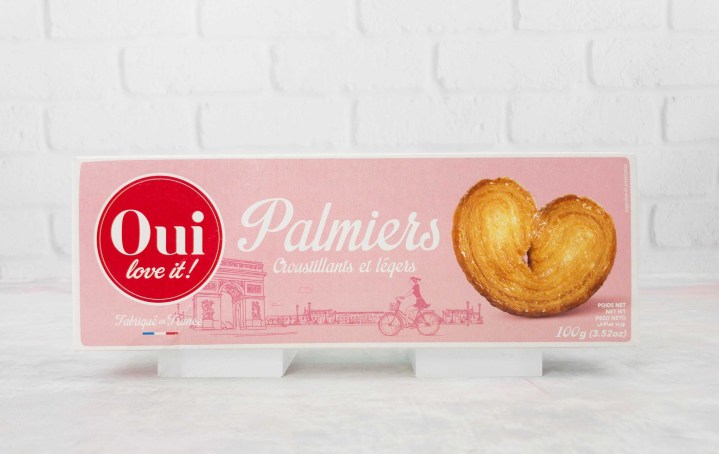 Oui Love It Palmiers ($10)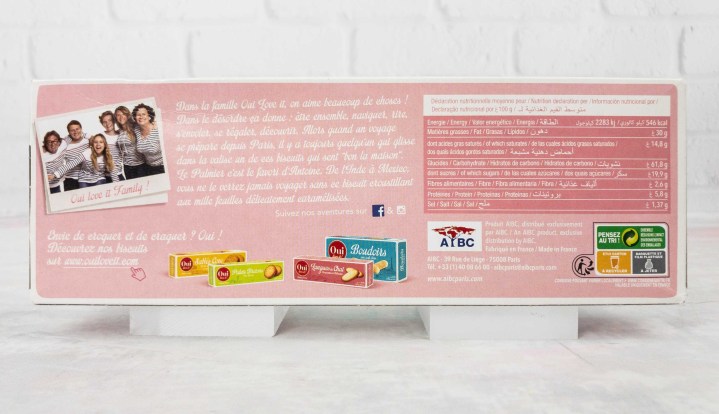 My husband & I were thrilled with these. We love palmiers, which are a flaky, buttery French biscuit.
Look at those layers! Hundreds of them! Makes you appreciate the craft of baking!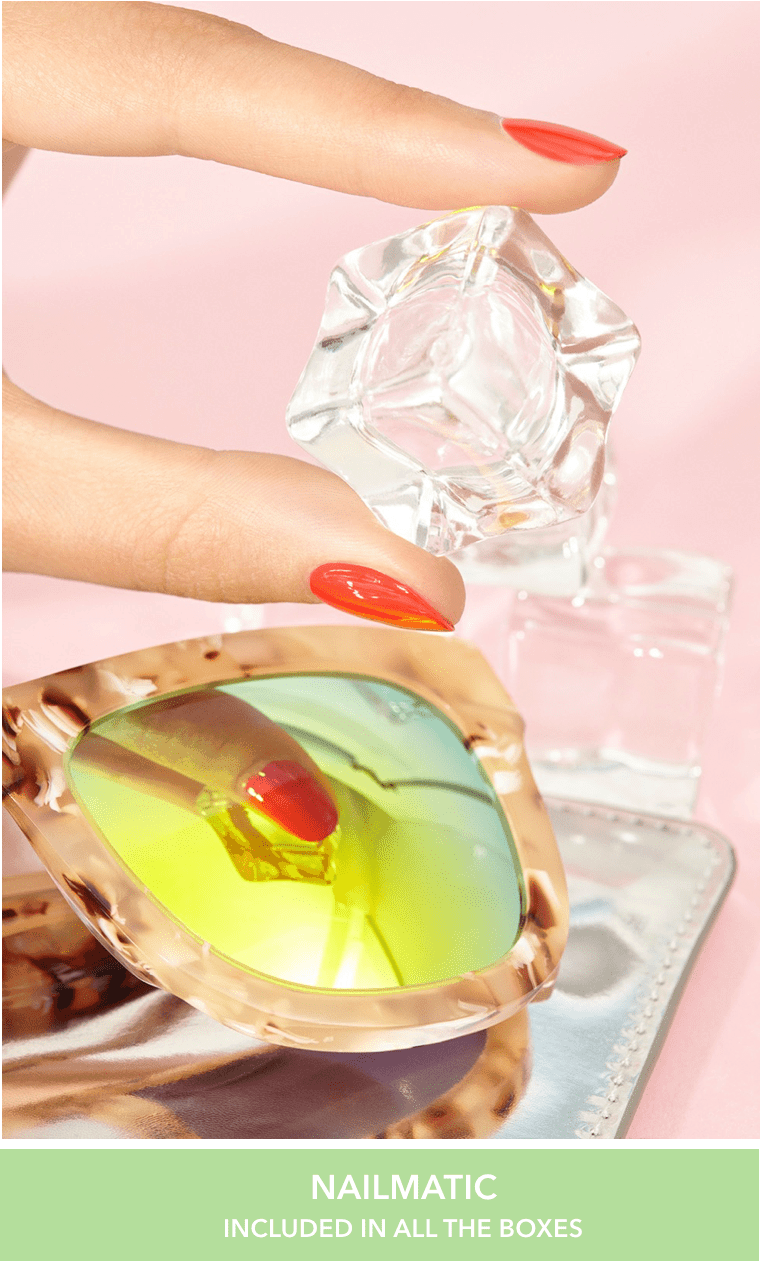 Missing – Nailmatic Nail Polish, which was promised in all boxes.
This box had a retail value of $325. However, most of that was in the incredibly pricey hair products that aren't right for my hair ($120 total), 2 stretchy bracelets with very high retail prices ($100, seriously), and a $45 fabric pouch. My favorite items were the solid perfume and the palmiers. I paid about $76 for the box on an annual subscription with a coupon. For me personally I feel like I only barely got my money's worth, but I'll at least be able to gift the fancy French hair goodies to a friend. I'm hoping for a better box in a few months – maybe with a jewelry item I appreciate!