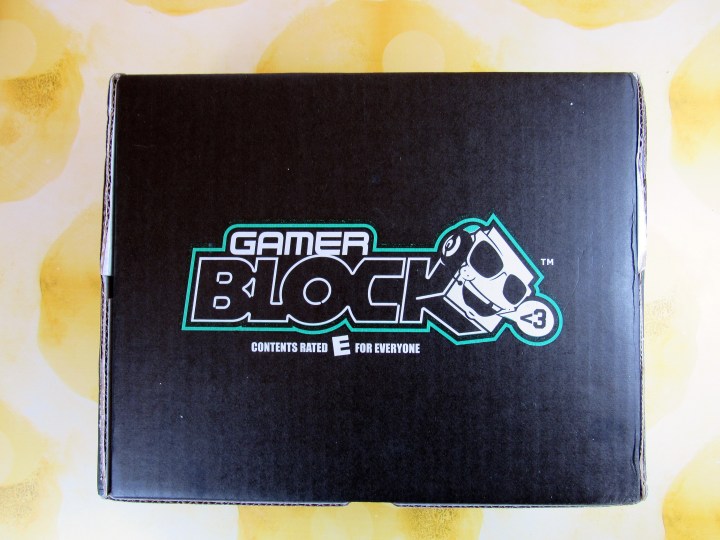 Gamer Block E (for Everyone) is a monthly subscription service that delivers collectibles and wearable items with the video gamer in mind. The contents in this box are rated E for Everyone.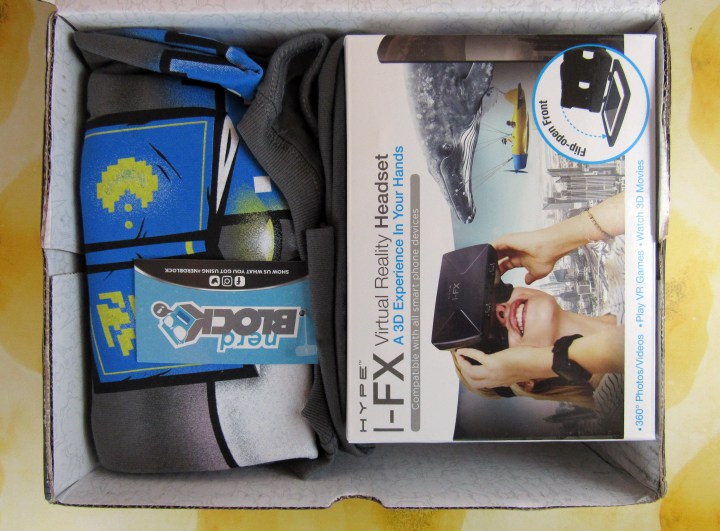 DEAL: Save 15% off your first box. Use coupon code HELLOSUB16.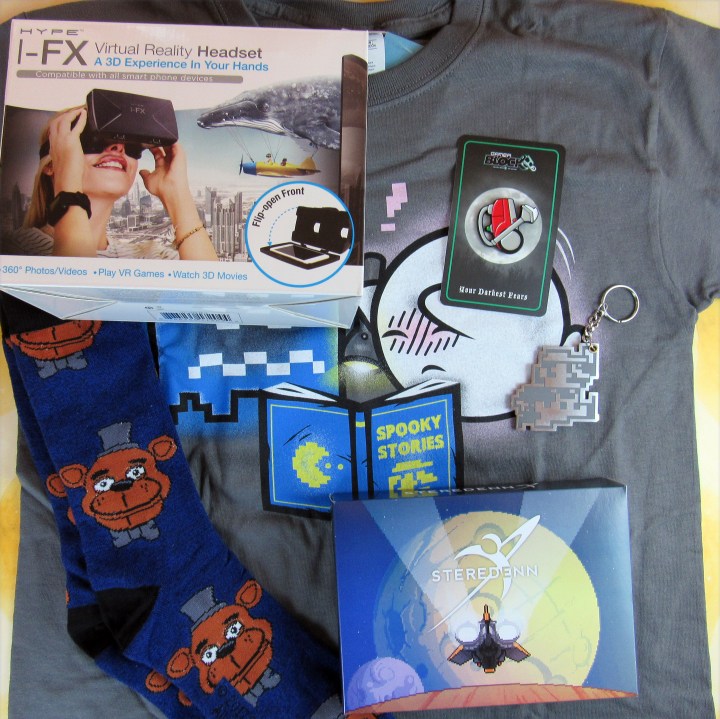 Here are the items of Gamer Block: E for Everyone March.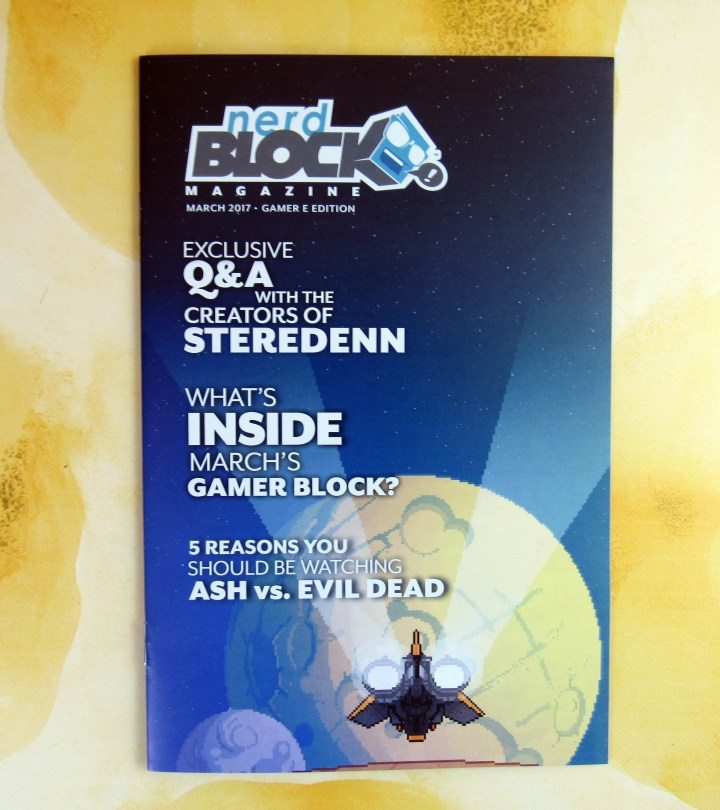 Each month includes a booklet that contains the item descriptions, prices, and exclusives.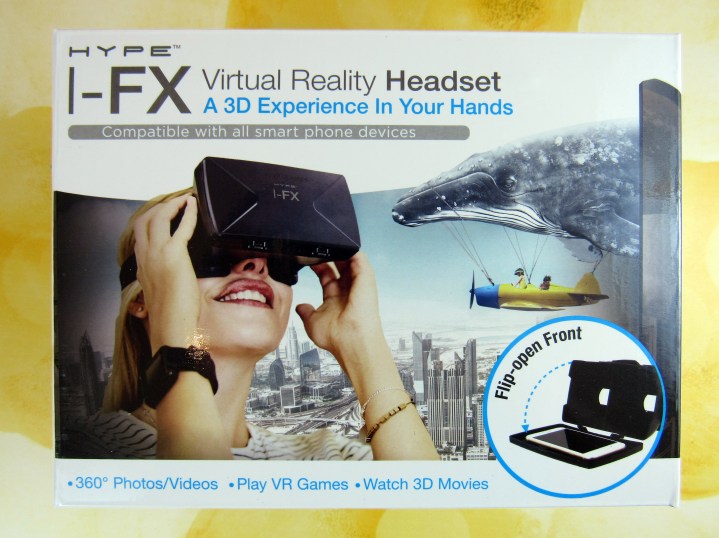 Virtual Reality Glasses  ($18.99) – VIRTUAL REALITY GLASSES OH MY GOODNESS!!! This is my dream come true! These glasses are compatible with most smartphones. I can't wait to try these out! This is one of the best subscription box items ever!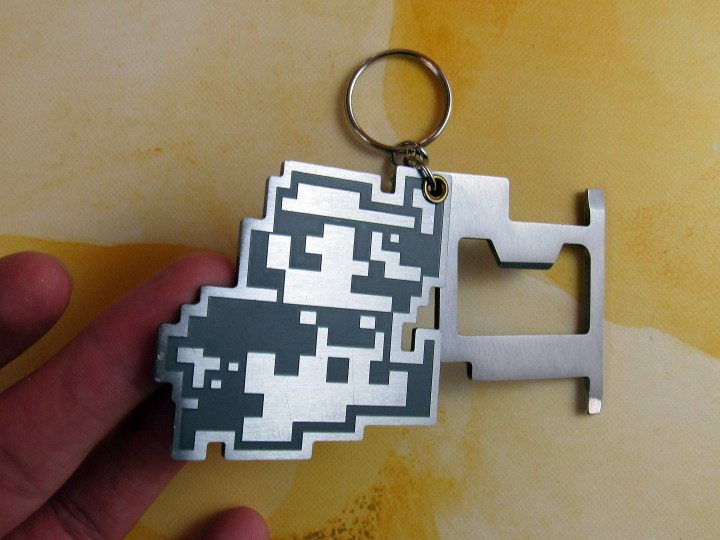 Super Mario Multi Tool – This is a multi tool that hides behind a Mario from the original Super Mario Bros game! It features a bottle opener, and two flat head screwdrivers. I had to hold it up a little so you could see the Mario on it.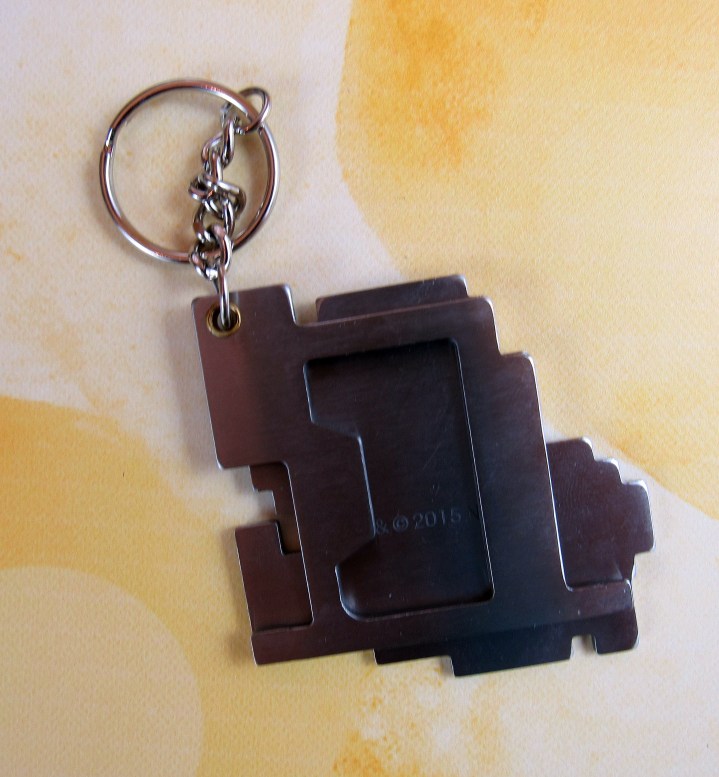 The multi tool neatly hides behind the Mario!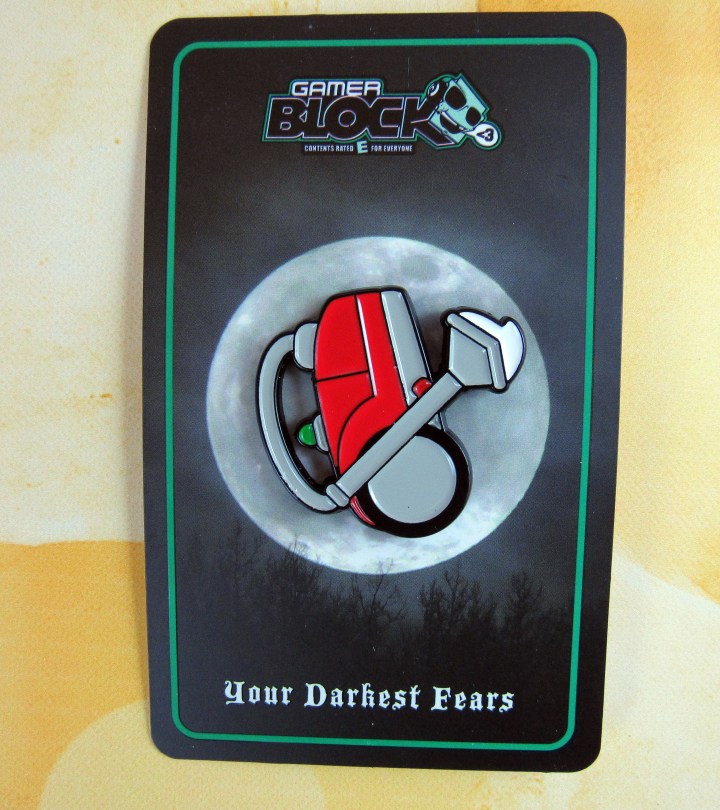 The Ghostvacuum 5000 Pin – The pin this month is the Ghostvacuum 5000! This is the ghost vacuum that Luigi uses in Luigi's Mansion: Dark Moon! I love that game, so I'm going to add this pin to my collection. I love how the pin is in front of a moon and the bottom says "Your Darkest Fears" MOON + DARKEST = DARK MOON!!! BRILLIANT! Well played, Gamer Block!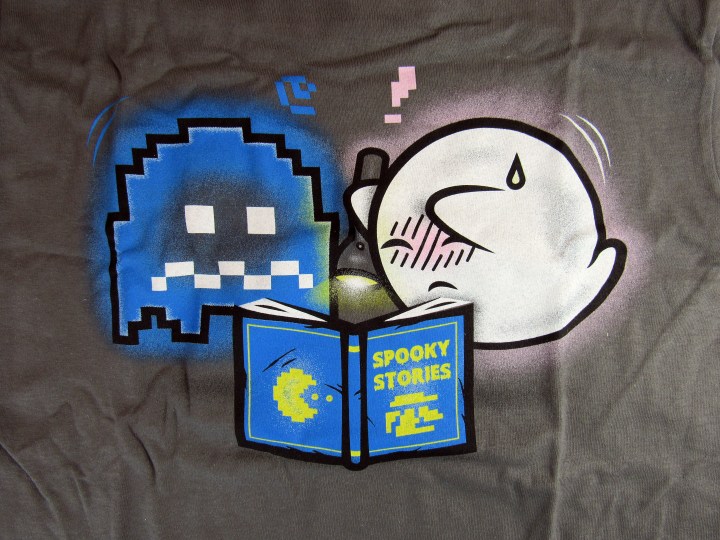 Ghostly High Score T-Shirt – Each month includes a shirt. This shirt is exclusive. A post power pellet Ghost from Pac-Man and a Boo from Super Mario Bros are reading Spooky Stories about Pac-Man and Mario! Gah I love this shirt! Too bad it's for J…. I think he loves it more than I do. Very clever!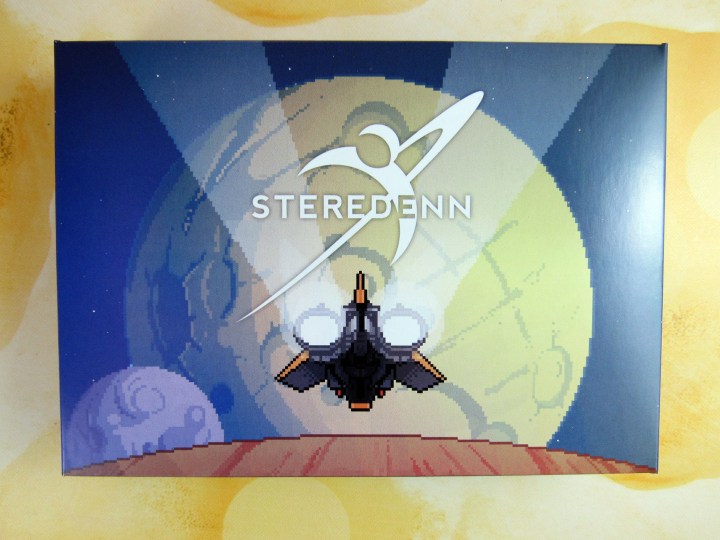 Steredenn Steam Game – A Steam game is also included each month. March's game is Steredenn!
Once again, backside sums the game up better than I ever could. This good if you're a Steam fan!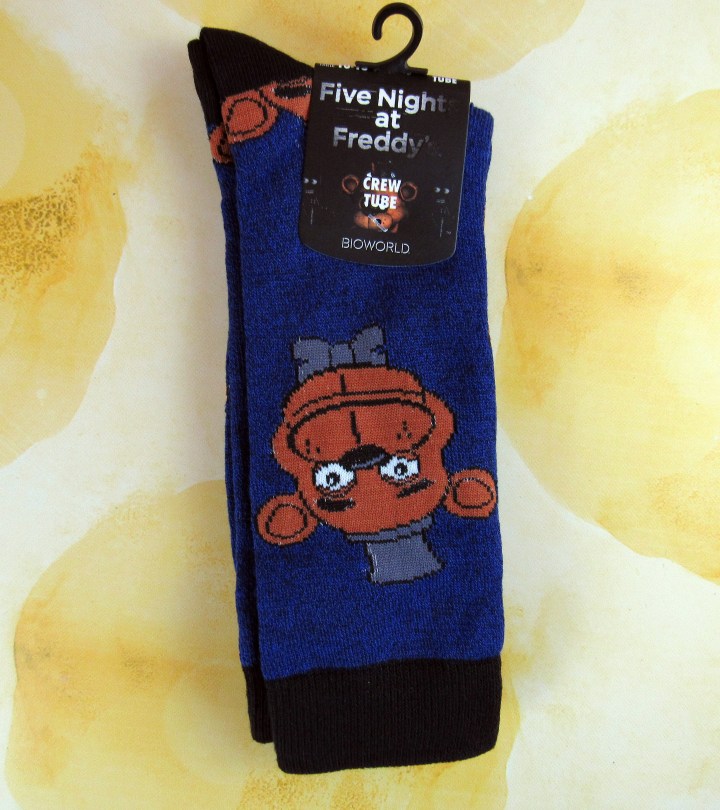 Five Nights at Freddy's Socks – These socks are from the popular "Five Nights at Freddy's" franchise!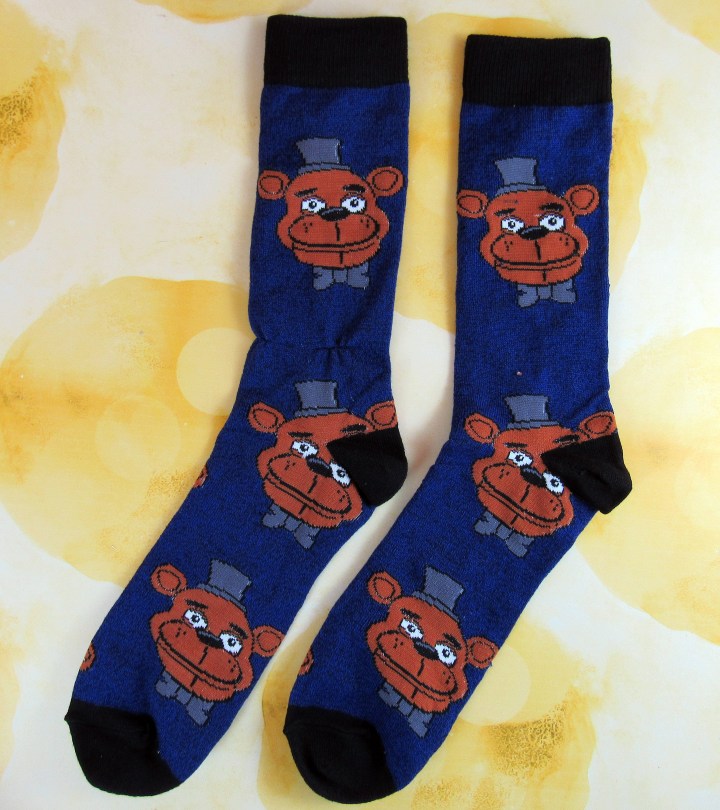 Who else should be on the socks but Freddy Fazbear himself! He's looking pretty good in his hat and bowtie.
Gamer Block: E For Everyone March is a great box for families. The items are from family friendly games, are usable and recognizable. This is one of the best subscription boxes I ever received. Your family will love it!